D4R have supported Swatch in helping them implement their summer promotion within Westfield's 'The Park' event. This a limited time event which includes live music, great food, the latest films and free activities for the kids. Swatch are amongst this free pop-up park in the Swatch Cabana and are showcasing their POP, Beach Swing and 'The Eyes' collections.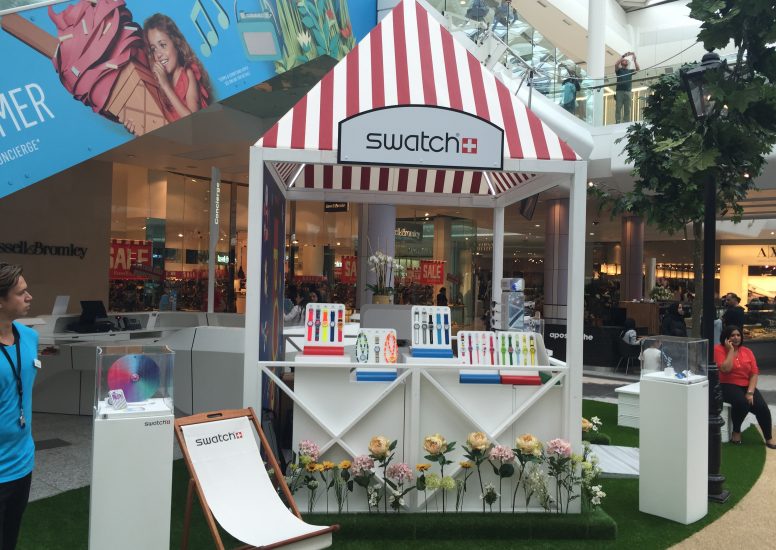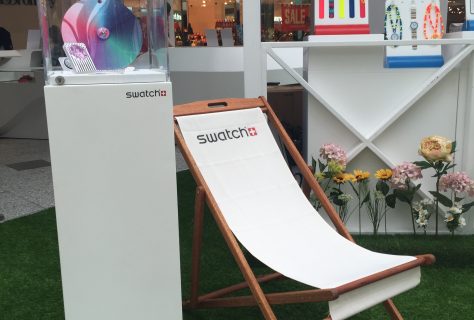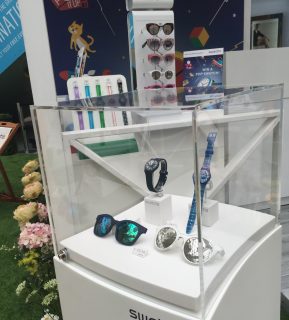 The cabana creates a great summer time atmosphere with the red and white candy stripe roof, artificial flower beds around the site and Swatch deck chairs for you to relax in.
With three shapes and over 210 different style combinations, the new 'The Eyes' collections creates the ultimate interchangeable look and staff are on hand at the cabana to help you pick your perfect pair of sunglasses and maybe even a matching watch!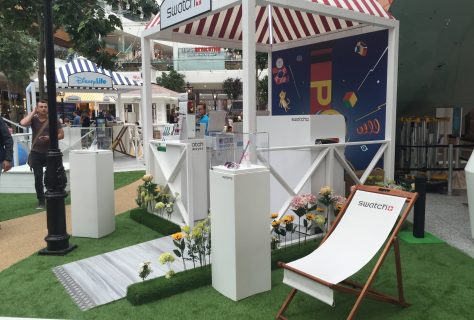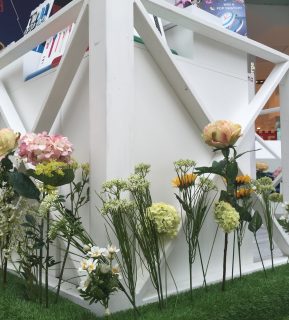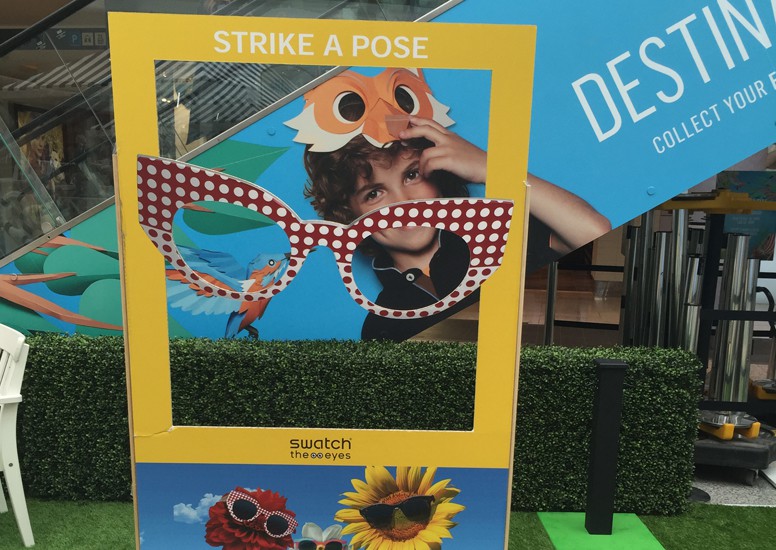 Once you've found your perfect pair of glasses you can then strike a pose and take a 'Selfie' in the Swatch the Eyes frame and then share your pic on Social media with #TheEyes and showcase your new look!  
This event is available at Westfield London 29 July – 11 August and from there will move onto Westfield Stratford from 22 August – 4 September. This is definitely a worthwhile event where you can experience the best of the great outdoors, indoors.