On The Road: VIEVE _
New Covent Garden Beauty Pop-Up
Calling all beauty lovers!
If you're into beauty, you'll be well versed with VIEVE products having been launched in 2021, but VIEVE isn't yet a household name, with many still to discover this up-and-coming brand, so here's a brief synopsis…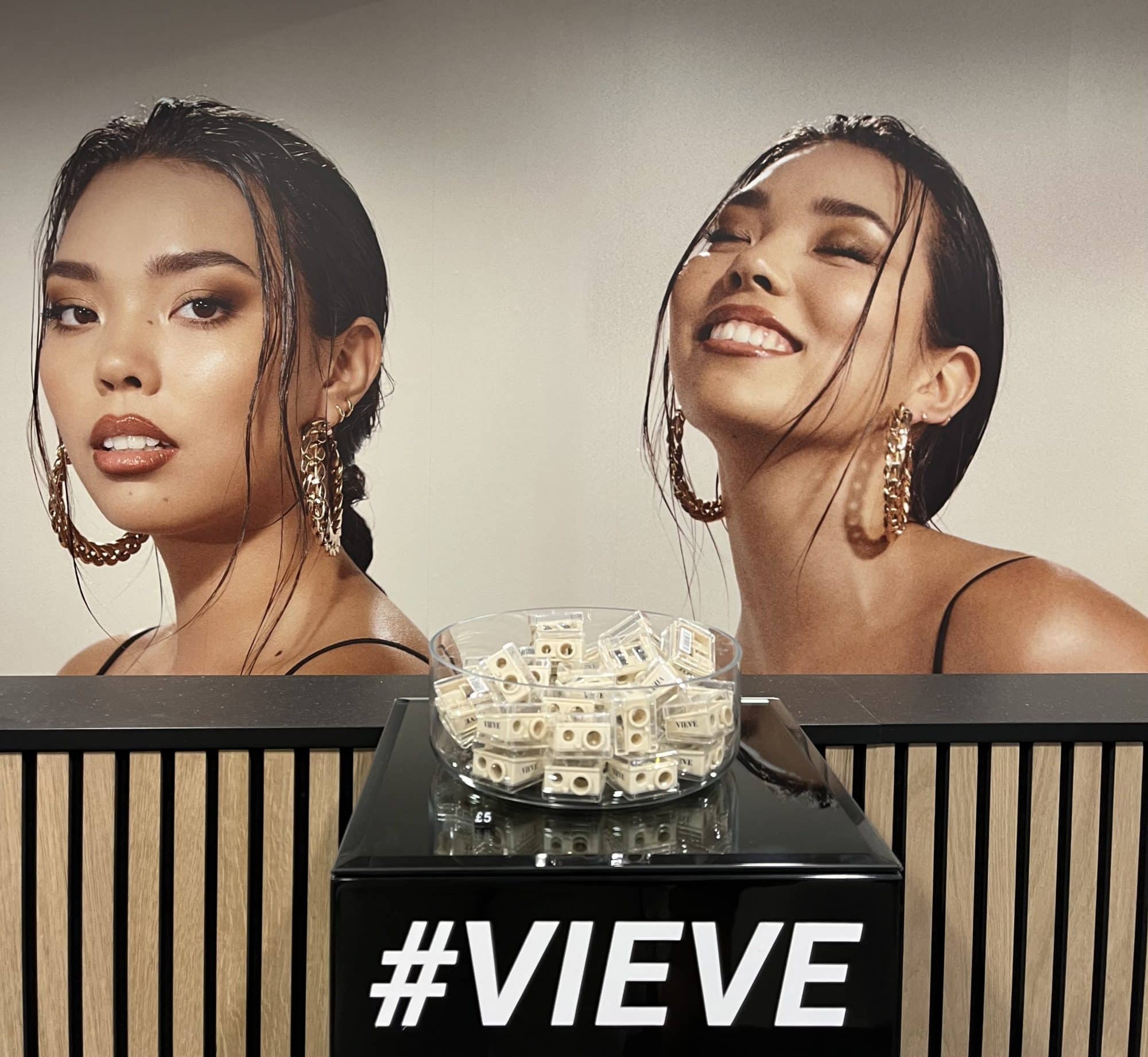 Founder, make-up artist, and beauty influencer, Jamie Genevieve, started her career at 18 years old on an Estée Lauder concession stand in Debenhams and flicked between other beauty counters until she qualified as a make-up artist. Whilst working independently, she created a beauty-orientated Instagram which now has a following of over 1.4 million devoted fans which lay the foundations (pardon the pun) for her first brainchild, VIEVE. Backed by the investors behind Charlotte Tilbury, VIEVE was able to launch on Cult Beauty – a major online beauty retailer which incited the series of pop-up shops that would follow.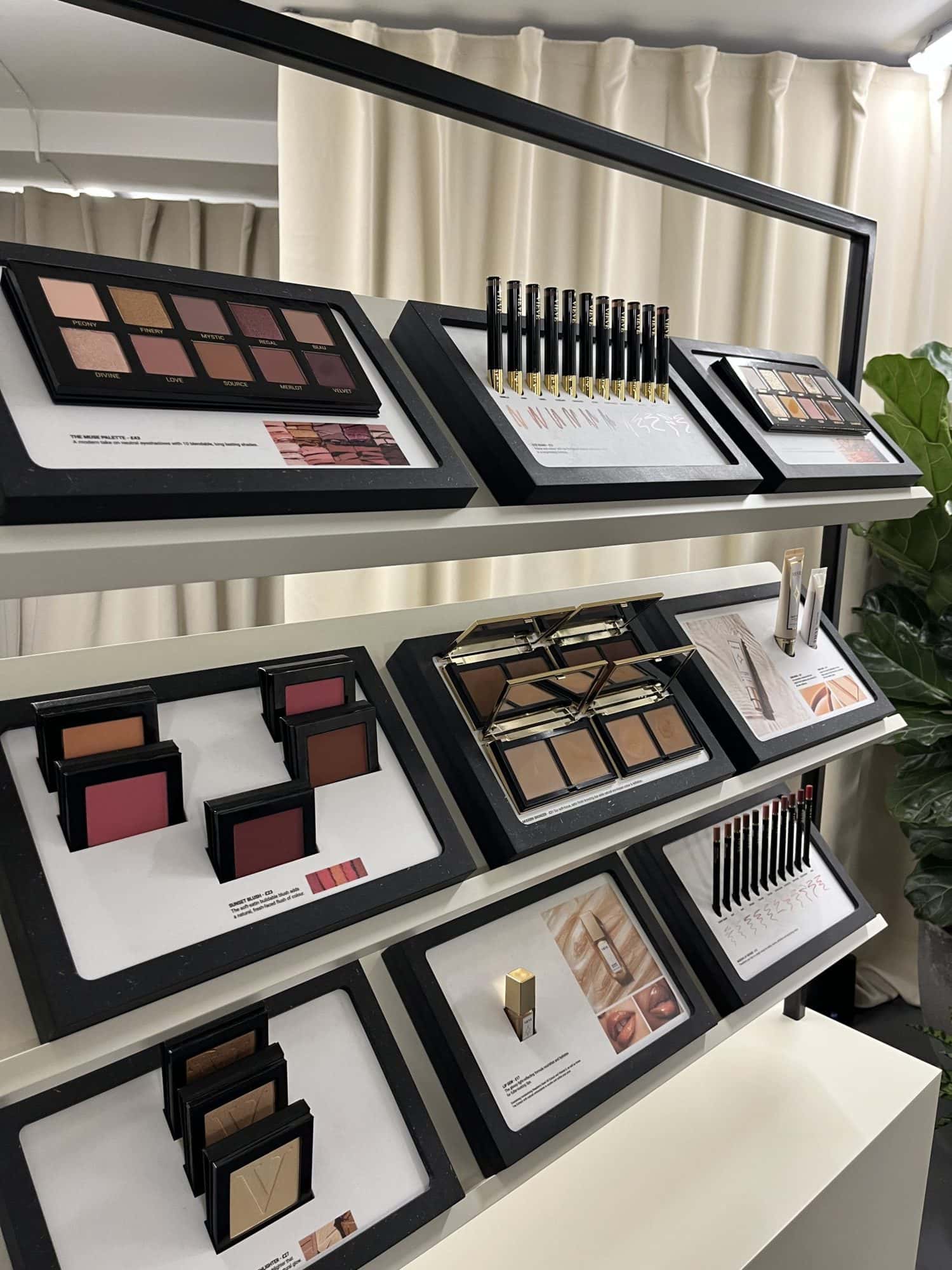 Following the success of the temporary VIEVE space that popped-up in Jamie's hometown in Glasgow, the inclusive beauty brand took to London, and more specifically, Covent Garden, for its second location. The two-storey space offered areas to browse and buy store exclusives, test their best-selling products, personalise items, chill out, and take a quick selfie of course!
The digital creator wanted to build a brand based on inclusivity and it does just that with an impressive shade range from fair bronzers to deep blushers in sophisticated formulas. Being an online-only brand, choosing your perfect foundation shade can be a little more challenging but the pop-up store gave beauty-loving customers the opportunity to be colour matched by an expert.
Also, a fun fact about their bronzer palettes is that they're reusable which I didn't know! On the back of the packaging are two small holes which when you push through, the bronzer pan will fall out ready to be replaced. So, you could technically keep the outer packaging for a lifetime!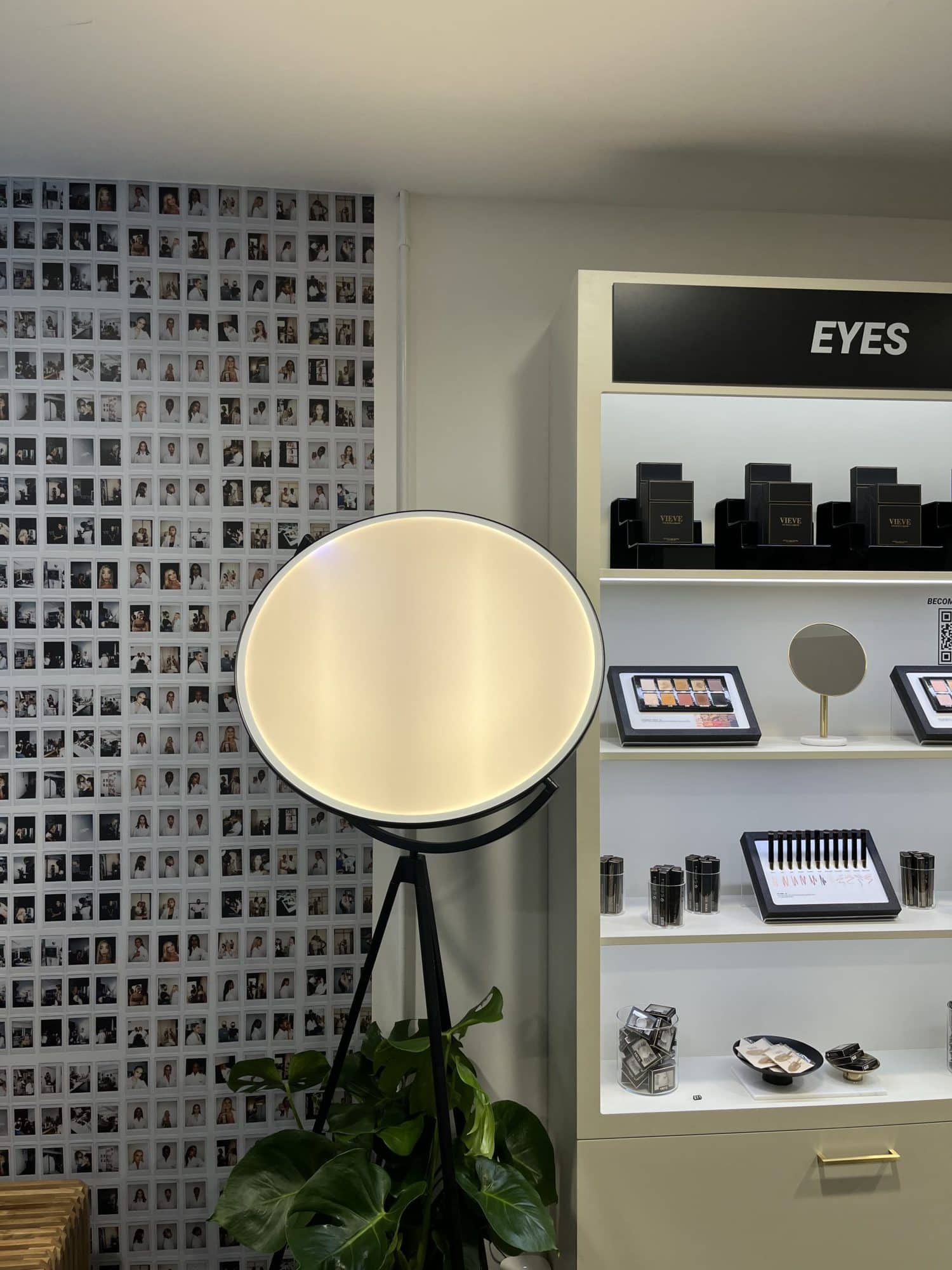 The upper level of the store was split up into product areas; lips; eyes, and face – all offering a diverse range of shades suitable for all skin tones, as well as an area dedicated to VIEVE's newest launch – their vegan and cruelty free brush set – exclusive to the store. Towards the back was a sleek beauty bar inviting visitors to test out products applied by VIEVE's professional make-up artists…this is the area where you get won over and buy far more than you originally planned…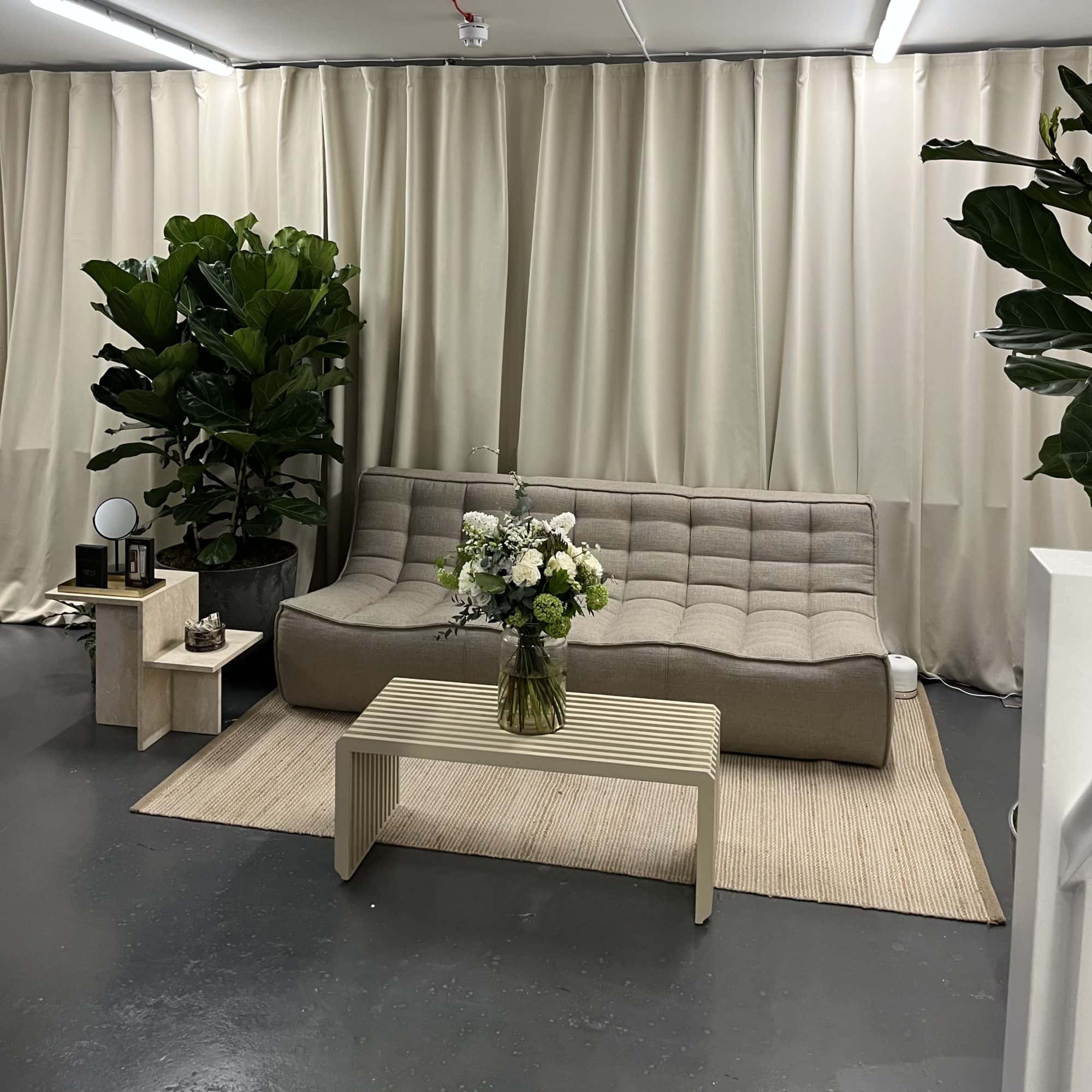 Downstairs, a personalisation station was set up for engravings on lipsticks, eyeshadow palettes, bronzers, blushers…dressing rooms invited you to try on exclusive, limited-edition brand merch, and a beautifully designed chill out zone invited you to relax whilst you wait. During the week-long pop-up, customers were invited to join talks and masterclasses with Jamie herself, as well as styling sessions with hair guru, Jack Baxter, and facial exercise classes with the brand Face Gym – all taking place in the studio-style area.
Dotted around this (con)temporary store, alongside the pops of greenery and incredible photography, were additional beauty goodies, including makeup bags, hair accessories, and product gift sets including the 'You Dew You' duo at an exclusive price!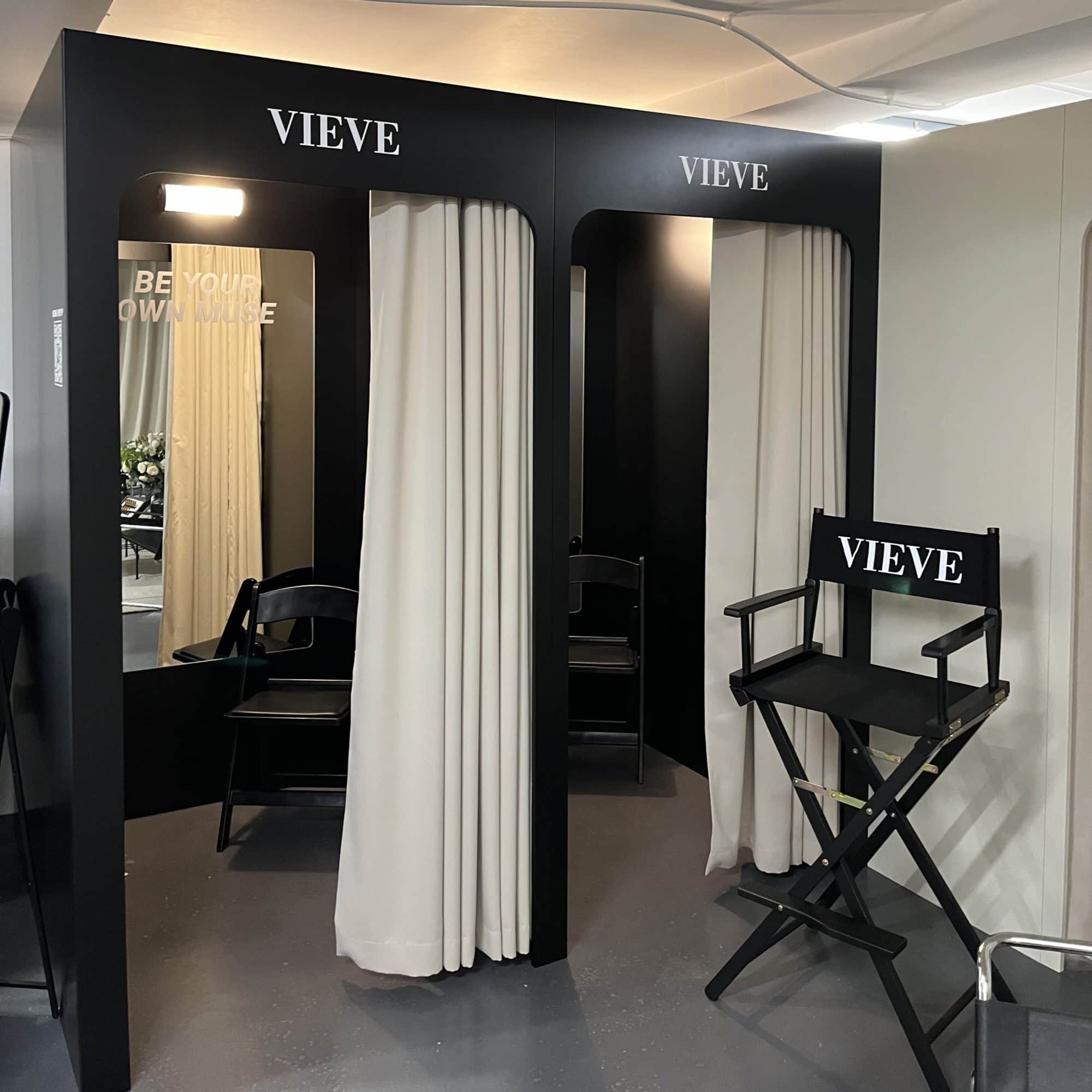 Before leaving, you had the opportunity to snap a quick selfie in the huge mirror with a floor to ceiling polaroid backdrop…and grab yourself a free tote bag! But the highlight, for sure, was meeting Jamie herself!
Sadly, the pop-up has ended, but I wouldn't be surprised if we see VIEVE on the highstreets very soon owing to its huge online presence and the success of this Floral Street pop-up.