The Footwear Market: Part One _
Athleisure and Collaboration
Identifying key sector trends prevalent in the footwear market
As a retail design agency, we continue to understand the challenges and opportunities that the footwear industry faces. In this article, we explore two sector trends that are prevalent in the footwear market and observe the strategies that footwear brands are using to improve their standings in the market in relation to these trends.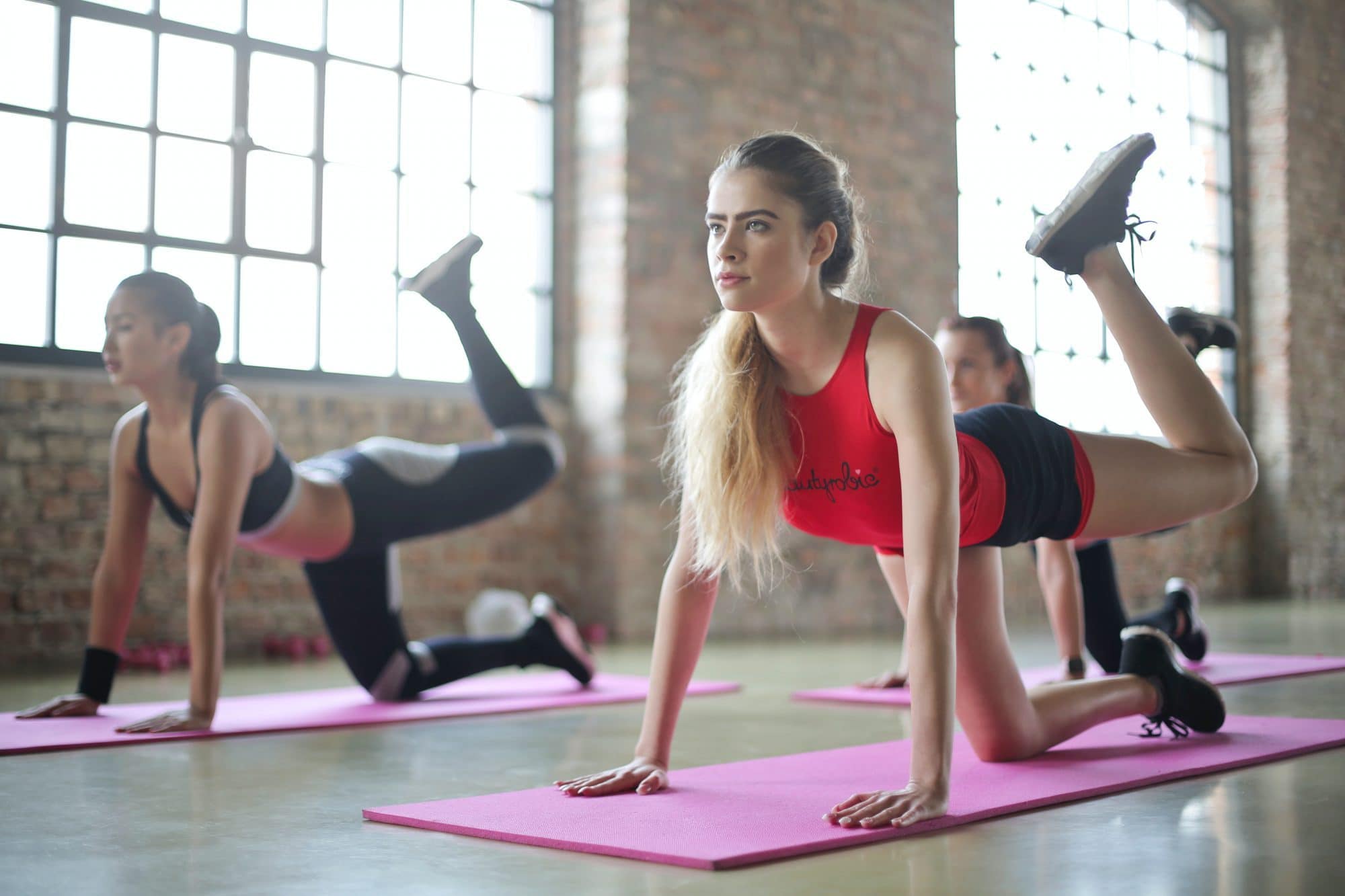 Athleisure
A WAY OF LIFE
A trend responsible for the rise in sales of athletic footwear, the athleisure market continues to soar with athletes of all levels opting for an all-round more athletic wardrobe. As a result, many renowned sports and fashion brands have capitalised on this trend, creating apparel and footwear which resonates with consumers who are in pursuit of a lifestyle focused on personal health and wellbeing. By adopting this fashion into our 360 lifestyles, we are reminded and encouraged to strive for athletic empowerment no matter what our current level of physical activity may be.
MORE THAN JUST A RETAIL CONCEPT BASED ON BROWSING
Understanding that athleisure is more than just a fashion trend reserved for footwear and apparel, some brands and retailers have taken their responsibilities further by offering experiences that are relevant to the trend and which support wearers of athleisure to complete 'the look'. Through hosting events – from Fun Runs and Cross Fit, to yoga and meditation classes in their stores – Lululemon has captured an ever-growing sector of the market, enjoying market share gains and higher comparable store-sales, year-on-year (The Motley Fool).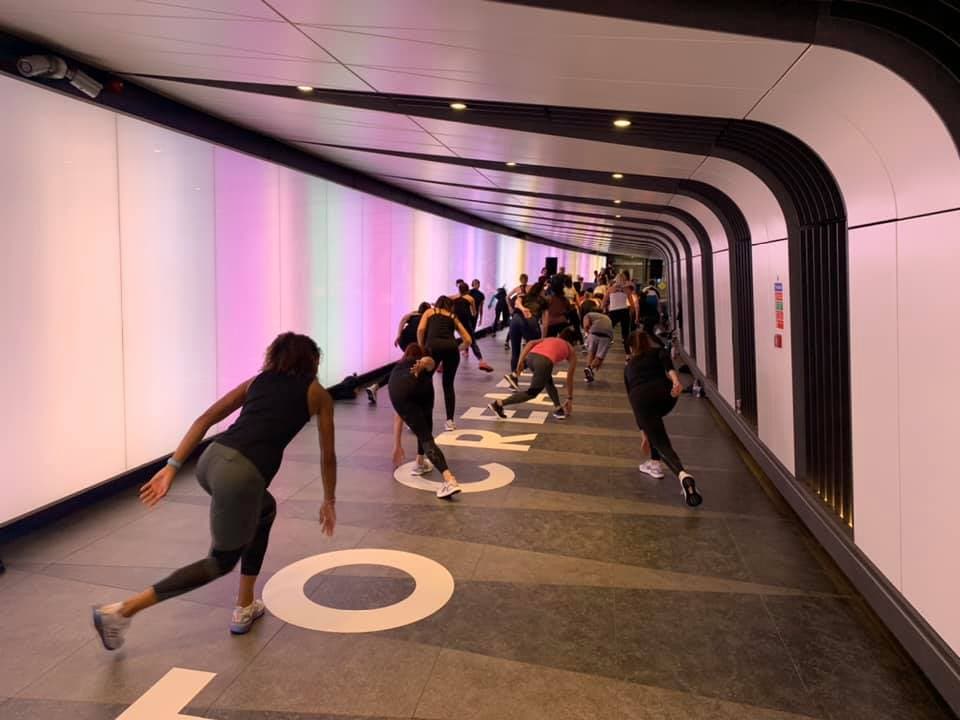 Similarly, The Sports Edit hosted an event this year which saw athletes of all levels come together for a HIIT session and yoga class in the Kings Cross Light Tunnel. Surrounded by adidas Ultraboost 20 campaign activations and invited to wear the new adidas Ultraboost 20 trainers as they exercised, participants of the event celebrated the coming together of sports and retail. Among others, these brands have created a concept which allows for consumers to truly devote themselves to the fundamental aspects of athleisure – wellness, fitness and functional comfort. Key to this concept, which incites deeper consumer interactions and encourages ultimate brand immersion, is the need for a physical retail space to meet the expectations of modern consumers who desire more than just a retail concept based on browsing.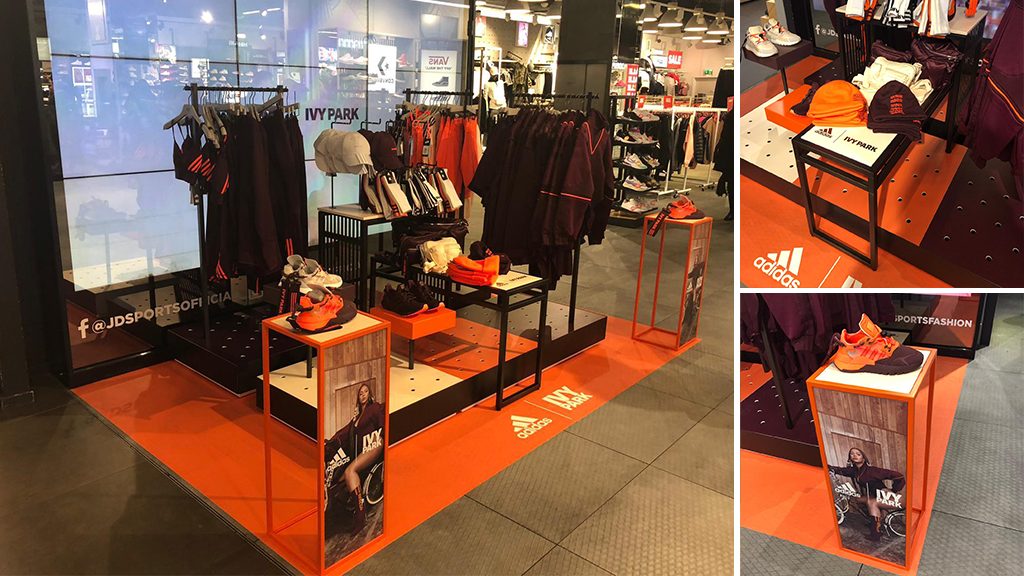 Collaborations
FINDING SYNERGY (OR NOT)
Footwear brands have found synergy in collaborations – another trend responsible for the rise in footwear sales and a tool which has granted these trend-setting brands an increased share of the market. With instant access to a larger consumer market made up of loyal customer-bases from each side, partaking in the collaboration trend has proven to be an effective business strategy. Going further than providing increased brand exposure and sales, collaborations can also increase brand image, overnight, and a subsequent legacy.
A brand renowned for its collaborations, adidas recently partnered with Beyonce's Ivy Park brand which launched earlier this year – a timely launch of activewear anticipated by adidas and Beyoncé fans alike, creating a hype which grabbed the headlines. Similarly, PUMA have also witnessed the power of collaboration when they hooked up with one of the world's best-selling music artists, Rihanna, to create the sell-out FENTY x PUMA collection which saw PUMA's net worth rise by a staggering 4% (Trendanalytics).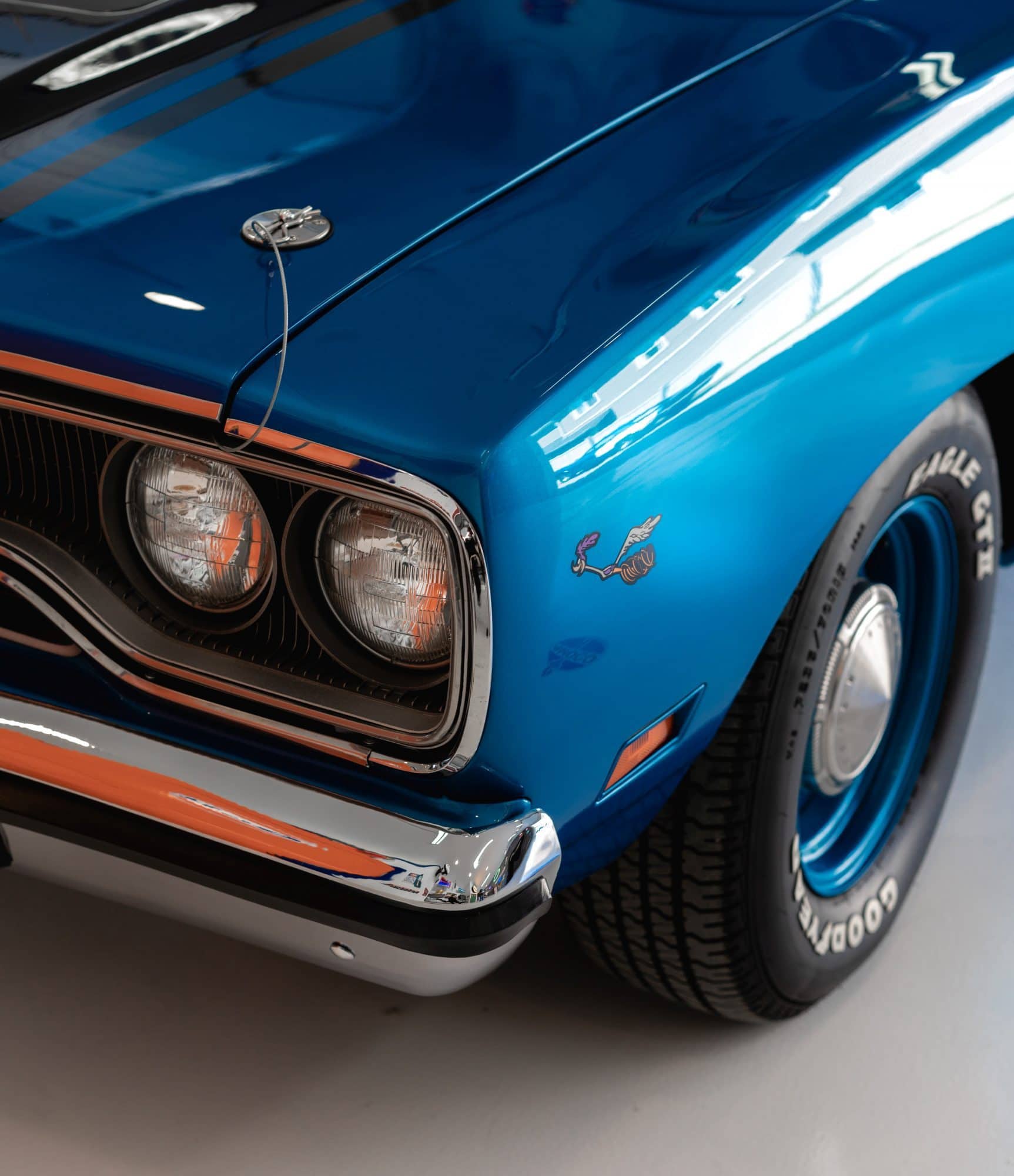 Collaborations are not just reserved for partnerships made up of athletic and high-end fashion, with Vans partnering with luxury fashion brands, artists and franchises, alike, to create unique footwear which encourages individual expression. Creating a wholly different look from their collaboration with Vivienne Westwood was their collaboration with The Van Gogh Museum, and different again was their collaboration with Harry Potter. Thus, Vans are intelligently using the collaboration trend as a tool to directly support their mantra and campaign strategy.
A collaboration between brand powerhouses however is not always a strategy heading for success. Earlier this year the world witnessed an unusual collaboration between KFC and Crocs which saw the creation of an even more unusual shoe with the partnership inviting people to wear (scented!) KFC bucket clogs on their feet. Gaining only 'here today, gone tomorrow' exposure, the world is still confused as to what this collaboration aimed to achieve and whether either party did indeed benefit.
However, unlikely collaborations are not always unusual brand collaborations. In a very recent partnership, we observe Skechers and Goodyear coming together to create deviceful footwear which incorporates Goodyear's newest rubber technology into the outsoles of custom Skechers' shoes. Promising everything that you would expect from a tyre, these outsoles are durable, long-lasting and provide sterling grip. Using their expertise and knowhow in their respective industries, this partnership created an avant-garde product which not only combines the brands' loyal customer-bases, but indeed, the customer bases of two entire industries.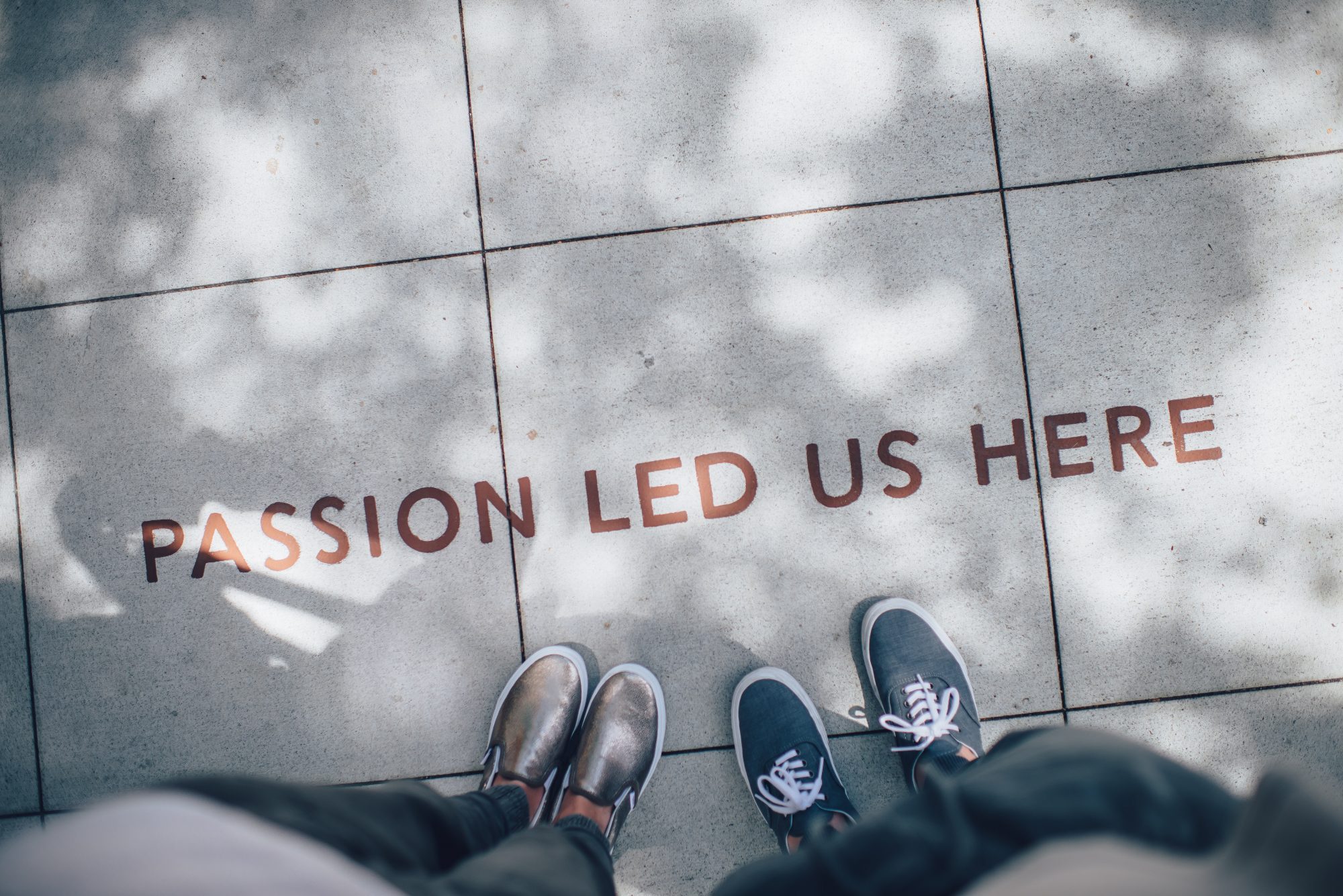 IT'S STILL EARLY DAYS FOR THE COLLABORATION TREND
From sharing loyal consumer bases, causing hype and increasing a company's net worth, to strengthening a retail brand's identity and creating innovative footwear, jumping on the collaboration trend is, on the whole, proving to be a powerful strategy for footwear brands across the board. Furthermore, it is a way for brands to continually strengthen and/or reconfigure their image without losing their core identity, which is something that serial collaborators have brilliantly understood. From our experience in the retail industry and through observing the footwear market as a whole, there is no indication that the collaboration trend will be slowing down anytime soon. Indeed, just this year our agency has already worked on two marketing campaigns involving collaborations, compared to just one marketing activation last year. If anything, these figures suggest that it is still early days for this collaboration trend and it is yet to reach its peak.
What's trending?
Keep checking in with our social platforms for our next blog post where we will be exploring further trends that are prevalent in the footwear industry, as seen in our latest whitepaper: The Footwear Market.
Alternatively, you can sign-up to our mailing list to receive the whitepaper by email at the end of the month in its entirety. Scroll down to subscribe to our newsletter.