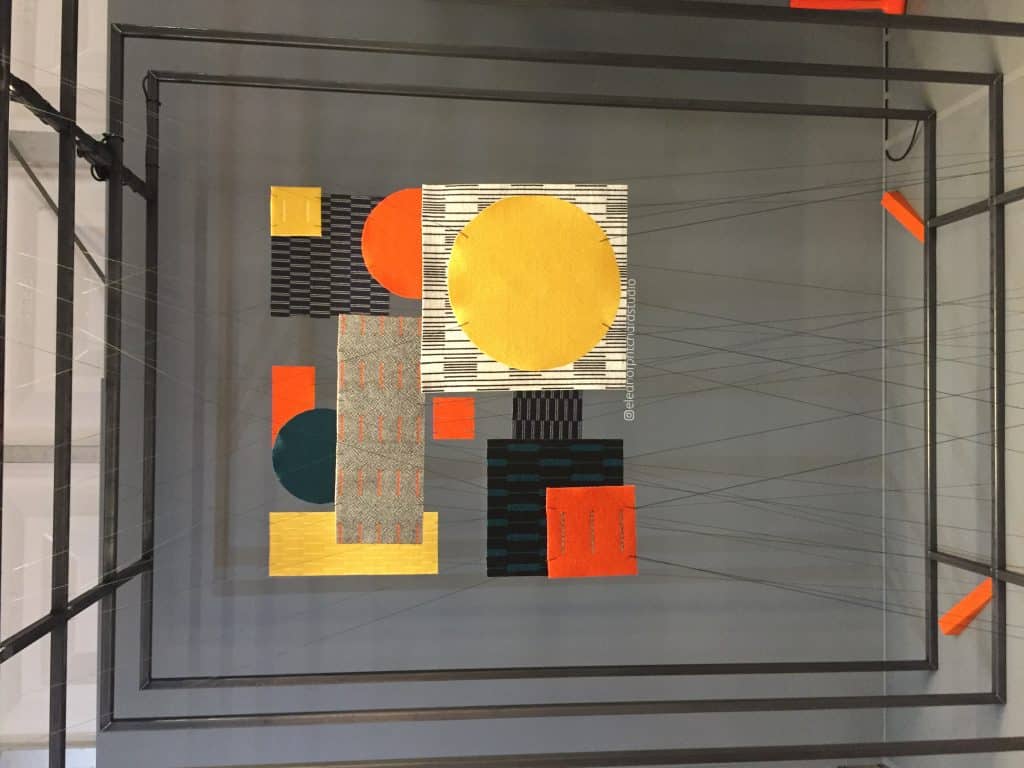 Last week saw another London Design Festival frenzy, with exhibitions, pop-ups and creative displays making their mark across various locations in our revered capital. With an aim to promote London as the design capital of the world, it was an event that we simply couldn't miss. Our design studio, as well as the marketing team, made various trips down to London to experience the liveliness of LDF and here's what we thought…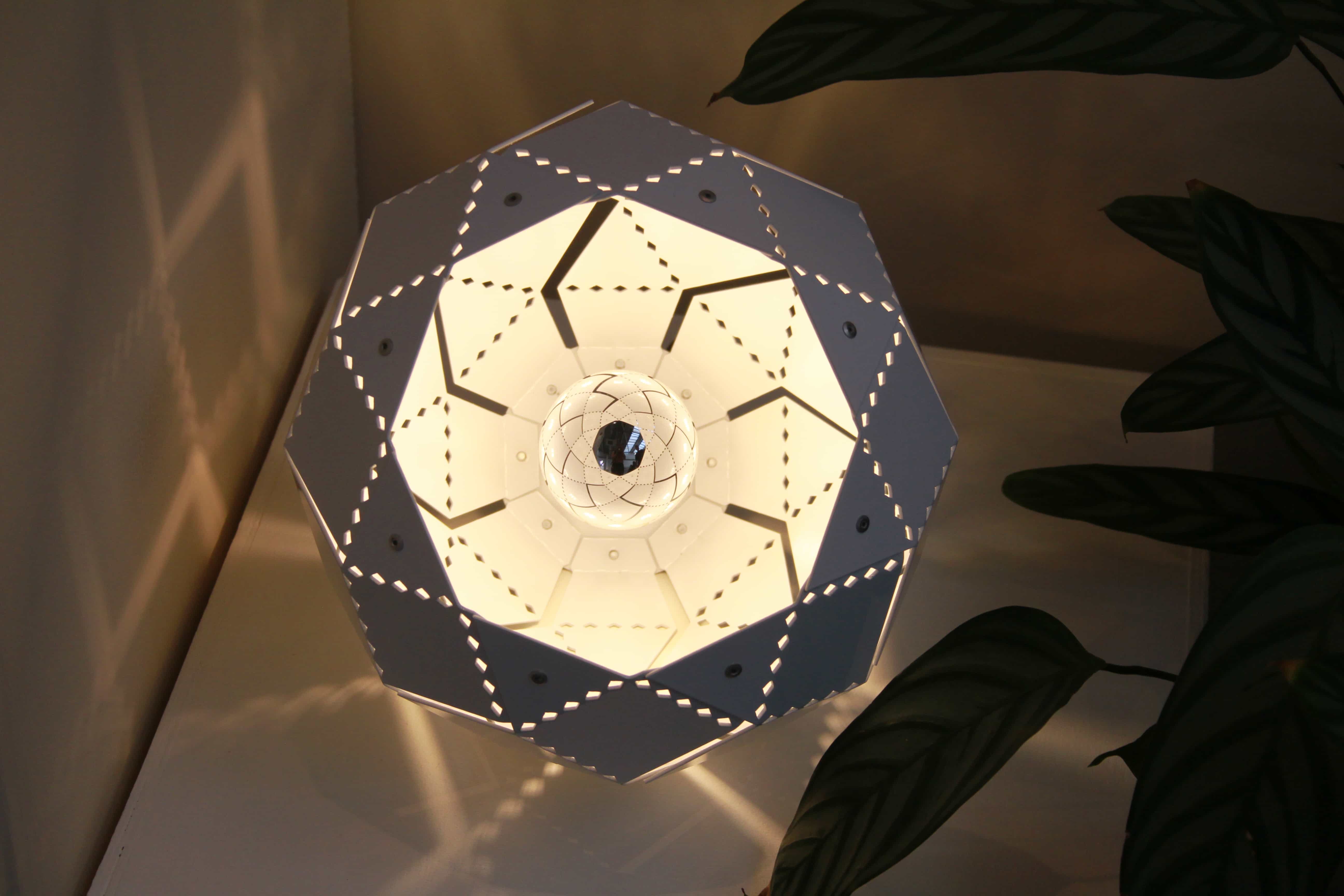 "I chose to head in the direction of The Design Fair in Shoreditch as part of my LDF travels. I personally felt that a lot of the exhibition was artsy, with a strong focus on designing for attention. However, along the way, I noticed that there were a few exhibitors and designs which paid really close attention to tiny details, creating beautiful products. The light above – as just one example – has used the reflection of the interior of the light on the bulb, as part of its overall design. Created by Bellamy Desgins and just a small piece of the festival, but an element which resonated with me."
Kamma Hvass – Design Intern.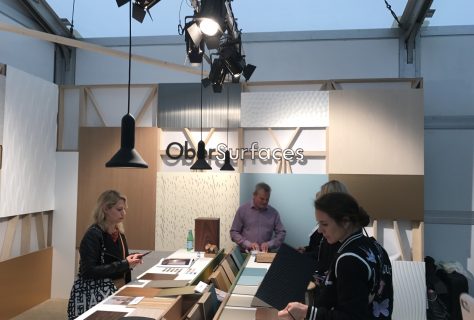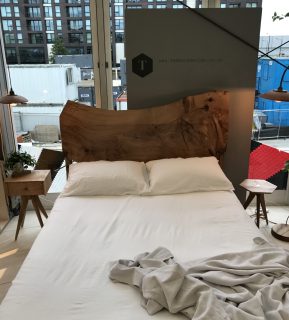 "Visiting Design Junction, I have to say that it was the use of materials which caught my attention over anything else. Key brand significance for myself were Ober Surfaces and TedWood. The first used a lovely backwall with different 3D surfaces displayed in large scale whilst the latter focused on large chunks of wood for bed making and curved leather for lightshades. Really nice, tactile details that were the key focus of Design Junction for me."
Euan Morris – Middleweight 3D Designer.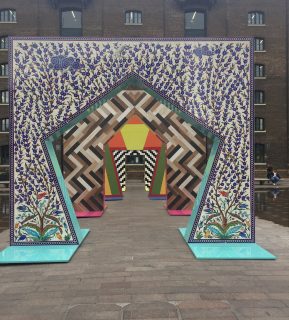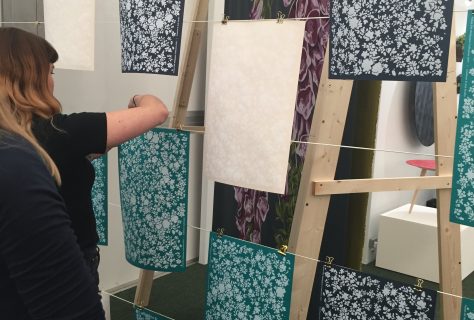 "By far, the most engaging part of LDF for myself took place at Design Junction – independent print designers. There was just something thrilling about seeing a simple-but-gorgeous print on beautiful textured paper. I was most impressed by the Custhom and 2LG Studio collab, where I found them screen printing a set of limited edition prints. Just seeing the printing process close up and 'live' felt like a refreshing change to anything heavily digital or screen-based.
I was also surprised at the powerful effect of the simple tiled archways – Adam Nathaniel Furman for Turkish Ceramics. It took an ordinarily mundane item and used colour, space and interactivity to make it one of the most Instagram-worthy destinations of the whole festival"
Paula Cartwright – Senior Graphic Designer.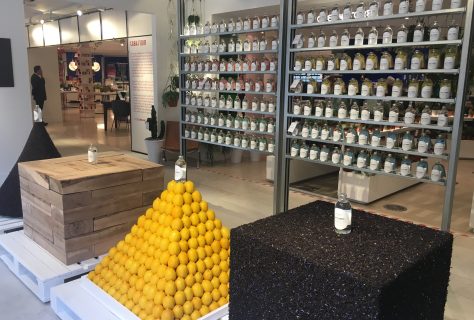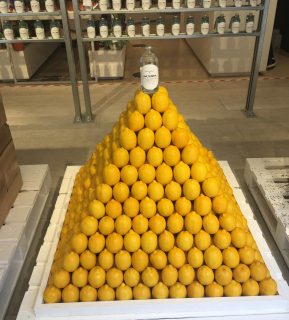 "Stepping outside of the exhibitions, I visited a few stores as part of London Design Week. I actually stumbled across the Conran Shop rather than making it a destination of mine, but I was pleasantly surprised. Conran Shop collaborated with Our/London to create a beautiful installation to honour the process of the brands infused vodka. With a prime window spot, it caught my eye as I walked through Marylebone and I couldn't help but go inside and have a proper look! It wasn't an overly complicated display, instead it was structured, textural and inviting. Definitely a winner for me".
Brittany Reid – Marketing + Insights.
So, there you have it, four opinions from the humble D4R team. Happy to have another LDF experience under our belts and we're excited to see what next year brings! (Keep scrolling to find a few more of our fave installations!)