On The Road _
Pat McGrath: The Mothership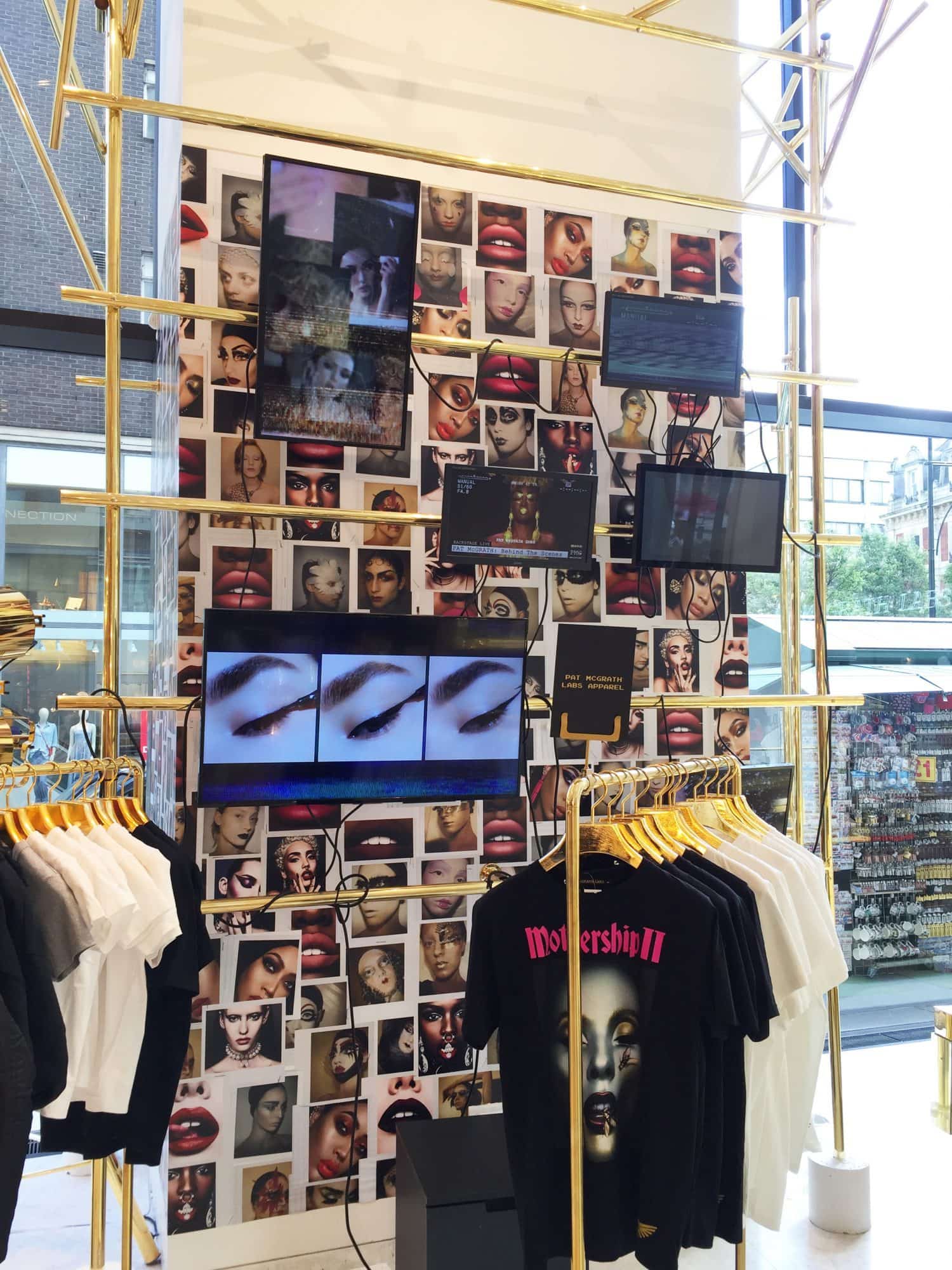 Makeup royalty, Pat McGrath has finally launched in the UK for a three-month exclusive pop-up-shop with Selfridges, London.
For those who aren't beauty enthusiasts, Pat McGrath (or as she's known in the beauty industry, 'Mother') is quite frankly, a makeup legend. Famed for her unique, adventurous and innovative collections, she has been leading the beauty game for over two decades. Collaborating with brands from Dolce & Gabbanna to Max Factor, she's inspired and informed product development; whilst transforming some of the most famous faces along the way. Oh, and she's been named the most influential make-up artist in the world by Vogue magazine as well as one of Time's 100 most influential people.
Referred to as a 'true creator and innovator', it came as no surprise to see Mother curate her own cosmetics line: Pat McGrath Labs, in 2015. Like many collections, the make-up range was widely available in the US but extremely hard to get a hold of in the UK. Until now.
Taking Selfridges by storm, Pat McGrath Labs have opened an exclusive three-month pop-up; 'The Mothership' located in The Corner Shop. Inspired by McGraths favourite colour – gold – the brand has created a luxurious and rich, diamond lover's dream. An immersive retail space, visitors are encouraged to feel, test and play with the products – something very important to McGrath. It's a beauty playground for all.
"Explore the opulent obsessions, iconic inspirations & alluring addictions that have fuelled Mother's wonderful journey in fashion and beauty in a one-of-a-kind takeover" – Pat McGrath
The Mothership…it's going to be major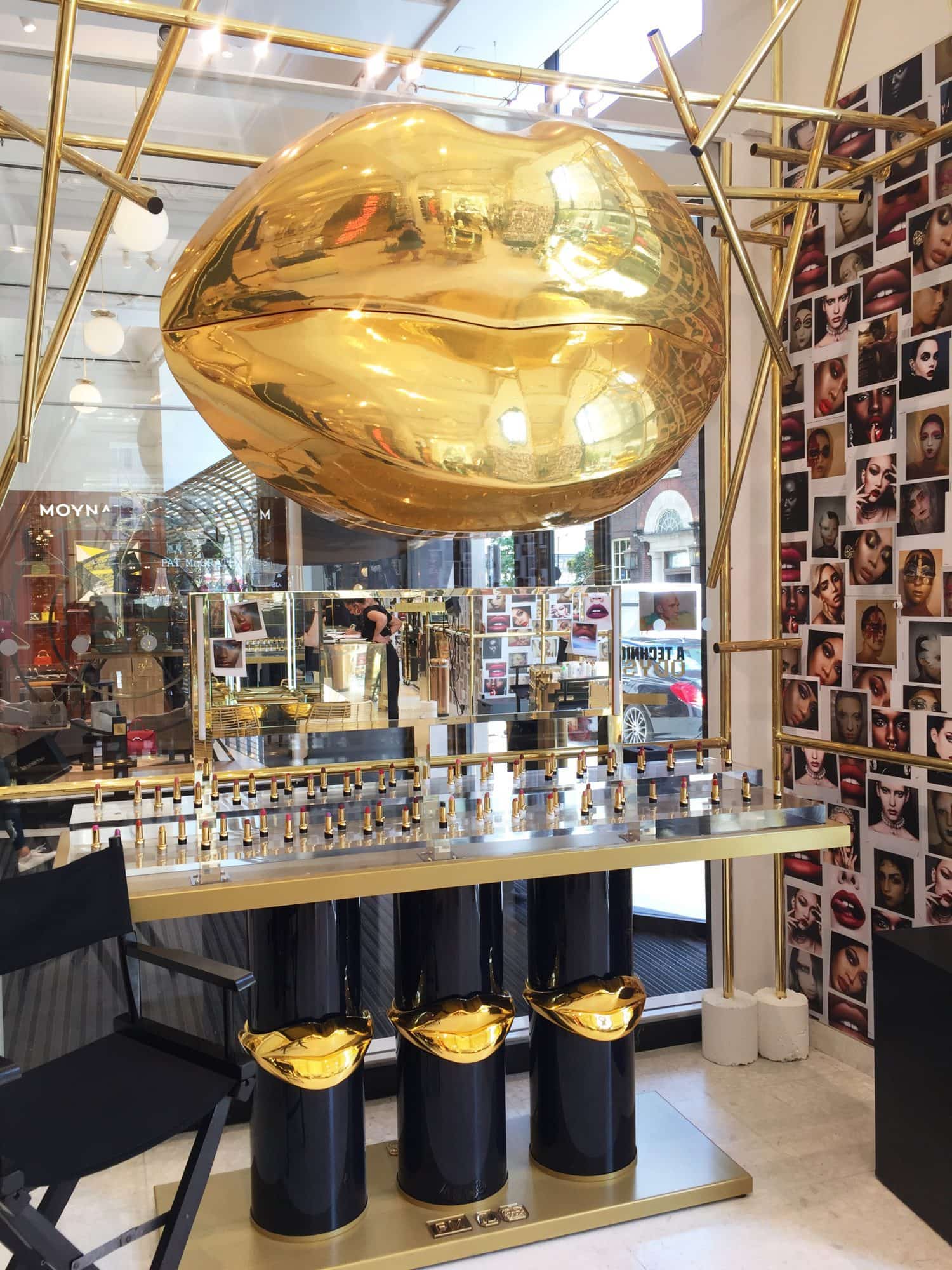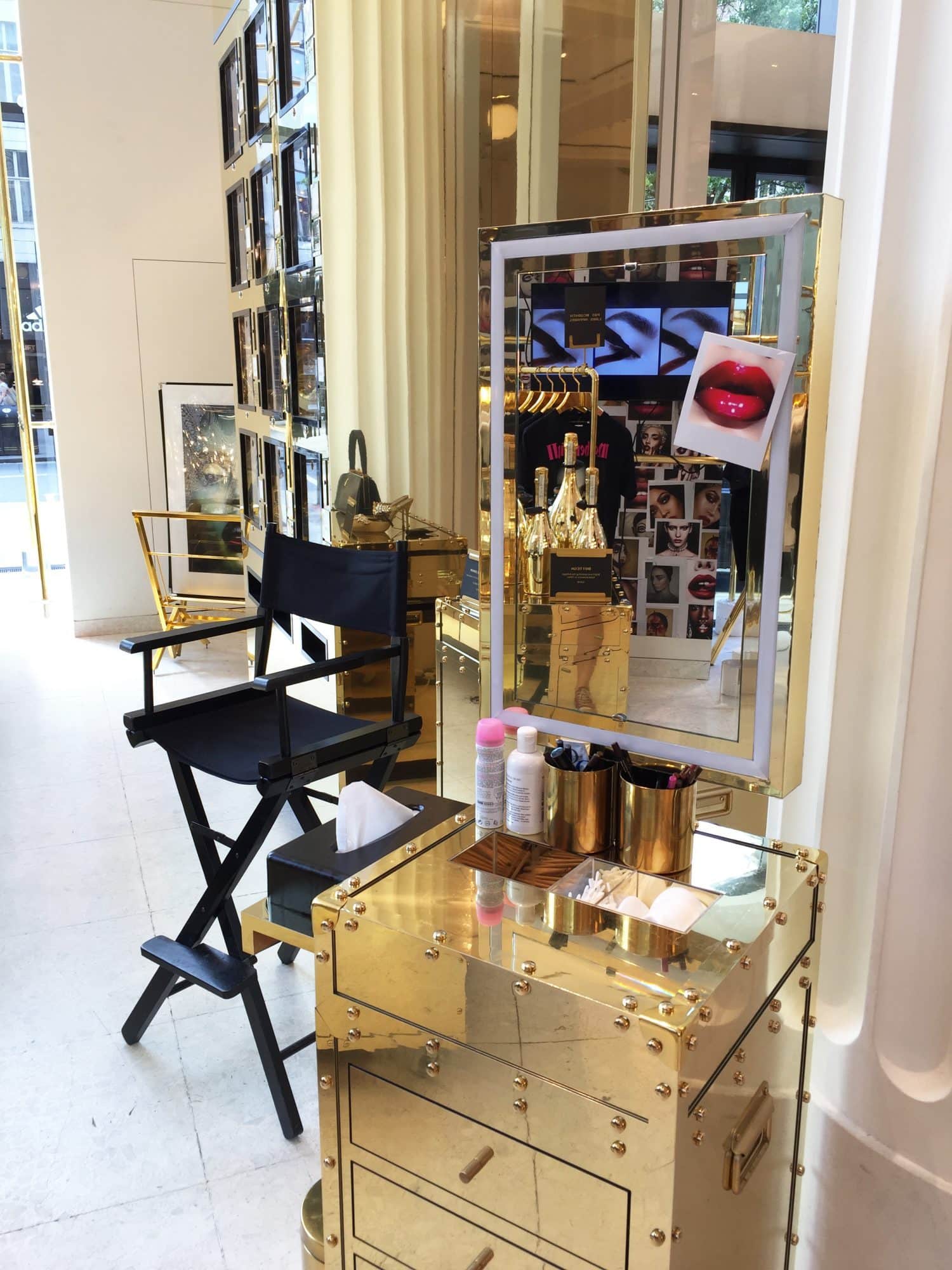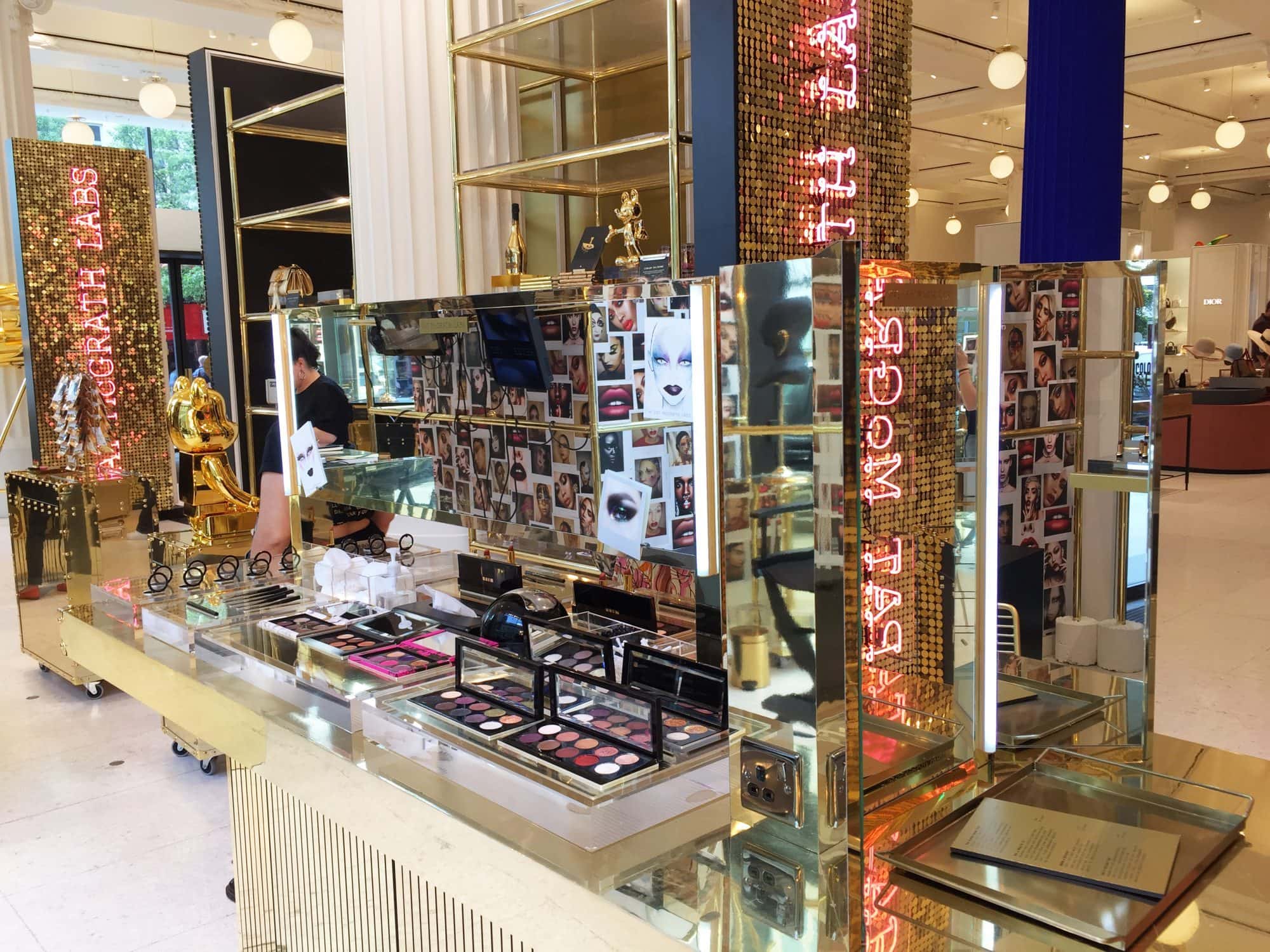 Alongside the must-have products, there are also a range of exclusive beauty services on offer. A 'backstage' experience allows visitors to experiment with some of McGrath's most iconic runway looks – the famous smoke & mirrors eye or the renowned glitter lip. The sessions are charged, but the cost is redeemed against any product, so it's really a win-win situation. For more information and to book on to any experience head to Selfridges website
The internal pop-up-shop isn't the only exciting piece of news. In a world's first, Selfridges 24 windows have all been taken over by Pat McGrath. And the impact is phenomenal. From retro mechanical arms to bold florescent statements, the intrigue is massive and draws the attention of those avid beauty hunters.
This takeover is part of Selfridges new multi-platform campaign, A Technicolour Odyssey, with McGrath as the guest editor of until June. 'Selfridges to me is an iconic London landmark; the epitome of luxury that is always finding new ways to excite and intrigue its customers' explains McGrath.
A retail design experience not to be missed.
Join the golden revolution