Hyper-Local Retailing _
New Format Retail #6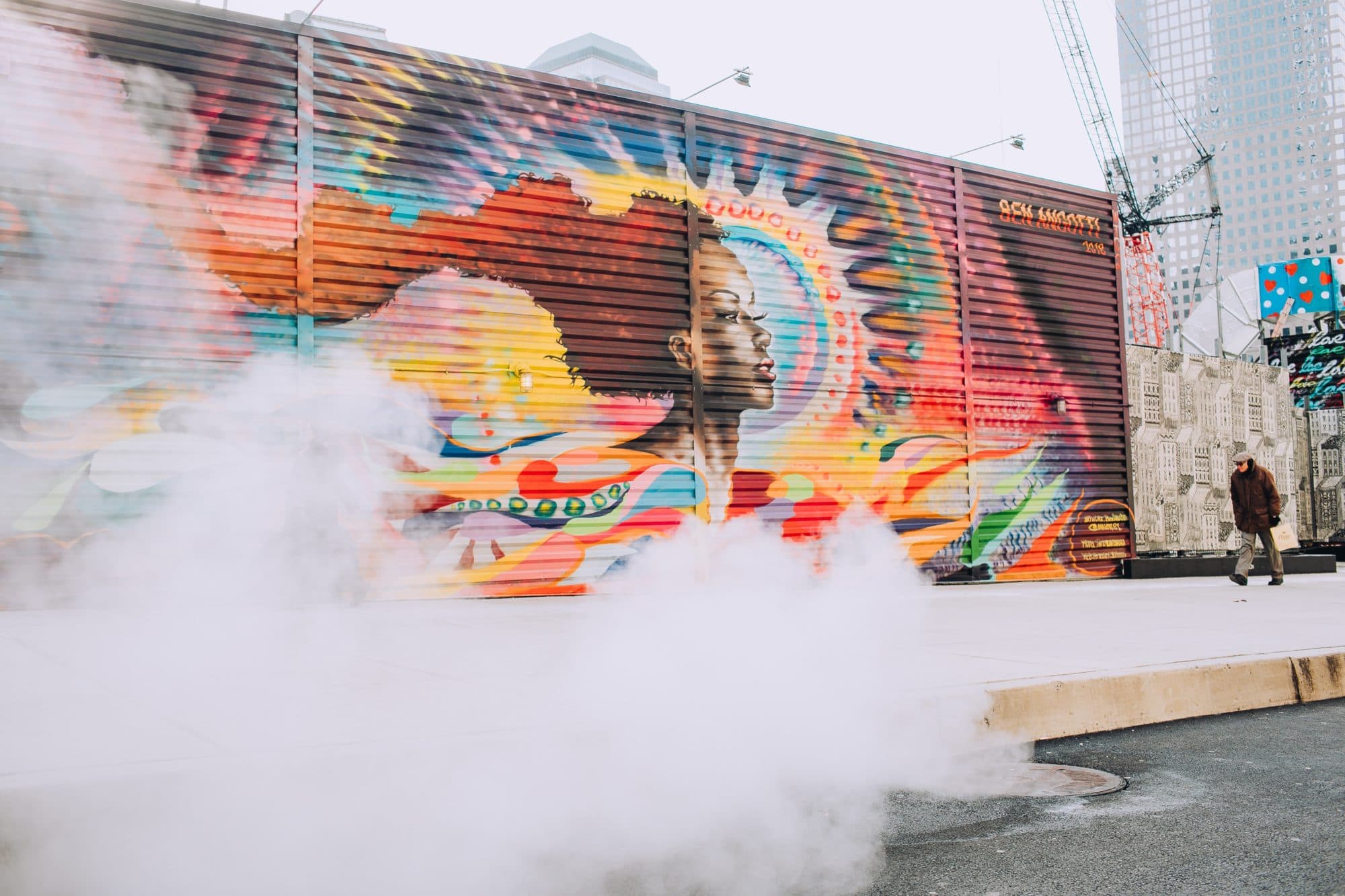 "Exclusive. Personal. Connected"
WHAT IS HYPER-LOCAL RETAILING?
Hyper-local retailing is when a brand adopts a business strategy that looks to create bespoke and personalised experiences for the micro-communities in which the brand's stores sit. This might involve tailoring instore communications and national or international marketing campaigns to each store's local area so they are more relevant to the people that live and work, locally. In some instances, brands and retailers have gone as far as tailoring its stores' product stock to its local areas, depending on local trends and product popularity. What's more, growth in this hyperlocal retailing trend has prompted some brands and retailers to sell their larger, less intimate flagships and invest in smaller format stores located in the core of a micro-community.
EXAMPLE ONE – RAPHA CYCLING, GLOBAL CYCLING COMMUNITY
Cycling apparel and accessories retailer, Rapha, has brought its brand to the cycling communities, not least by organising localised road cycling events, globally – bringing cyclists together to form communities – but also by providing a retail destination for the communities it creates. These retail destinations go further than simply selling product. In addition to their retail offering, Rapha Cycling Clubhouses encourage cyclists to meet up for a coffee in their café and attend exclusive exhibitions, panel discussions and workshops hosted by the brand.
EXAMPLE TWO – PRADA OUTDOORS, POP-UP SHOPS 
Last year, Prada executed a myriad of outdoor pop-up shops in several locations in New York, Miami, Dallas and LA. Each pop-up is inspired by one of three themes, with the theme of the pop-up matching the location in which it sits. Likewise, the outdoor items that the pop-up sells have been tailored to its local area. California's Prada Outdoor pop-up shop, for example, was a Coast-themed pop-up and offered a collection of "sophisticated tunics to toss over a bathing suit and lightweight chiffon slip dresses for
post-beach-day dinners", as well as a selection of outdoor leisure items including surfboards, skateboards, and volley balls.
EXAMPLE THREE – IKEA, HONG KONG, 'CLOSE TO YOU' CONCEPT
Globally recognised home furnishings giant, IKEA, has launched a store with a brand-new concept in Hong Kong's Discovery Bay. Responding to the needs of its customers, IKEA's new 'Close to You' concept follows a different format. With digitization being the ever-growing trend, the store offers several digital solutions which aim to enhance the customer journey. What's more, from offering home-decorating inspiration to free cooking recipes, the store looks to tap into its customers' emotions and make them feel at home.
WHY IS HYPER-LOCAL RETAILING GAINING POPULARITY?
We have identified three key trends that are causing a rise in popularity for hyperlocal retailing. The first is our growing desire for exclusivity and individual experiences. Similarly, and secondly, is our increasing desire for personalised experiences and products. Thirdly, is our newfound connection to our local communities stemming from our time spent in lockdowns. It turns out we are more aware of how valuable our local communities are to us and how important it is to support them.
TRANSIENT OR A NEW NORMAL FOR RETAIL?
When we look at the type of trends driving the growth of Hyper-Local Retailing, we predict that Hyper Local Retailing will be a new normal for retail…for now. In years gone by the world was much less globalised than it is today, which poses the question: could we soon see a decline in local retailing as has been witnessed in the past?
In our latest insight report we explore a total of 10 new & increasingly popular store formats, and discuss whether we believe these retail formats to be transient or a new normal for retail.