Luxury and Physical Retail _
Experience. Community. Convenience.
Luxury and Physical Retail in a modern, digital world
The luxury goods retail sector contributes £48 billion to the UK economy annually – 2.4% of GDP (Walpole), and recent reports suggest that the British luxury sector has been growing at a rate of 9.6%, year-on-year. Whilst this sector has continued to weather the physical retail 'apocalypse' of recent years, our understanding of what luxury and luxury retail really means to modern consumers is changing. We have been focussing our attention on discovering the retail insight and trends which influence the new, digitally-native consumers of luxury goods to continue to demand brick-and-mortar stores from their brands.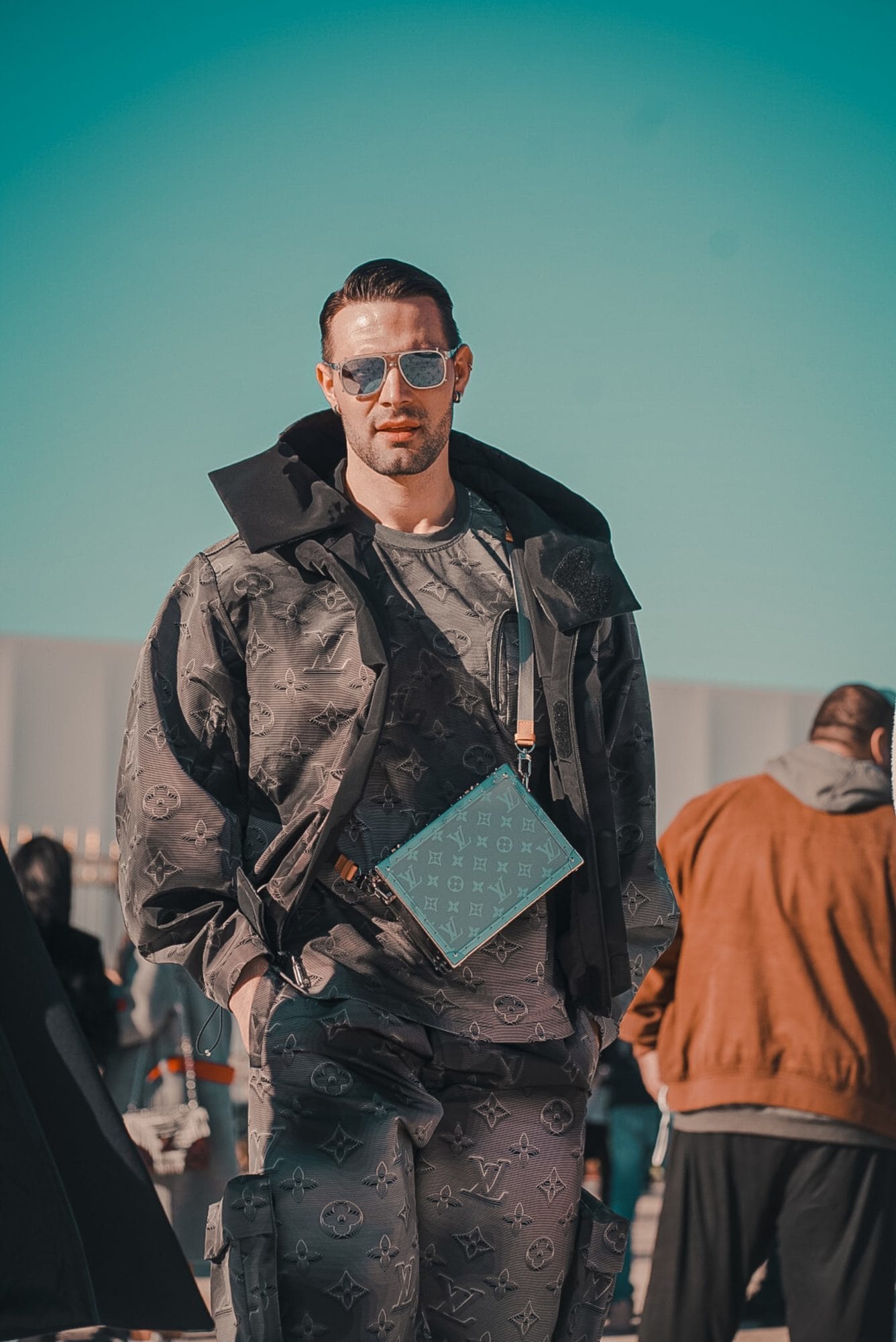 ENGINEERING VALUE THROUGH EXPERIENCE AND ADVENTURE
An exquisitely crafted product- one of the key pillars of the traditional, aspirational type of luxury- matters less to younger consumers than it did to previous generations. In a busy and more intrusive world, people are increasingly valuing time and space to enjoy special or extraordinary moments instead of the acquisition of objects. With consumers seeing value in physical retail for the tactile experience that it offers, what appeal in stores today is the brand itself, through their image and storytelling. The market is consumer-centric, rather than brand-centric, meaning that the value of the
entire experience is what counts. Many luxury brands are going beyond the standard shopping journey and creating a store that is not simply visited for a transaction, but to experience a destination overflowing with engaging content, and even adventure. Generation Z consumers crave an interactive and highly personalised approach focused on original, authentic brand stories. These modern consumers want to be sold a life-changing experience, rather than the product itself. To engage with these customers brands must offer a sense of purpose and personal or emotional connection to what is being purchased.
The Dreamery by Casper is a magical place in New York which invites the public to take a nap in a Casper Nook – "a perfectly private, quiet pod with an outrageously comfortable bed". Whilst experiencing Casper mattresses, people are encouraged to get some rest and recharge, with offerings of complimentary beverages, pyjamas, and refreshing amenities. It offers no transactional offer, simply delivering an experience and demonstrating the core 'new luxuries' of time, space, and rest.
Similarly, Floral Street – a high-end perfumery brand – encourages visitors at their Covent Garden store to connect with their products through a sensorial experience.
Every customer invited on a personal journey of fragrance discovery and appreciation. An emotional connection is created through exploration of colours, smells, and relatable words. Each visit is personally guided by one of the Floralistas who offer herbal tea, introduce customers to the fragrance family, and unlock secret scent drawers for more considered connection.
By focusing on storytelling and culture, brands create experiences that attract affluent consumers and gain trust. These experiences must be authentic, and brands must translate their existing product ranges into rich and meaningful moments that live beyond the point of purchase.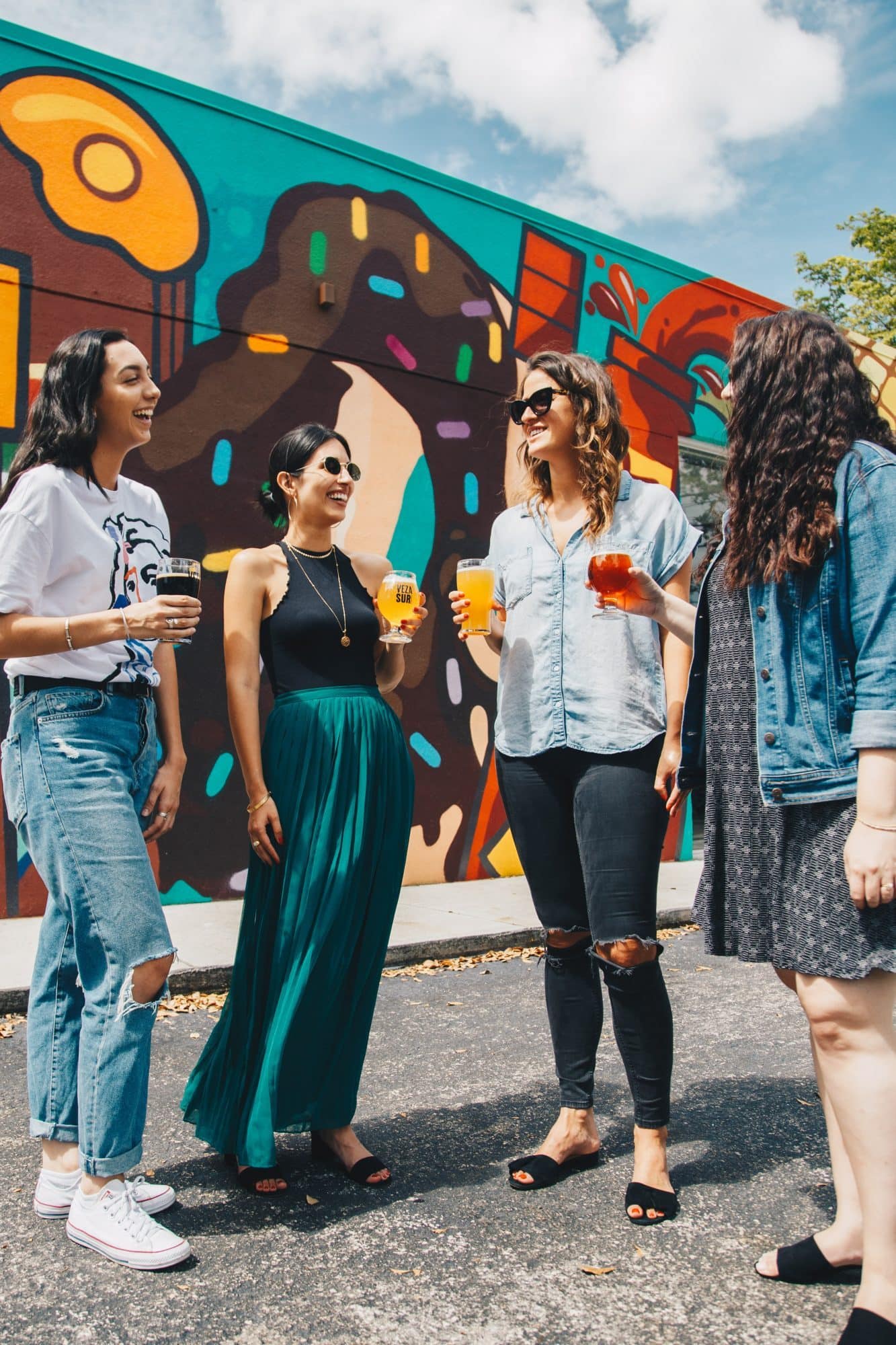 NURTURING A COMMUNITY
No longer tethered to shopping centres or districts, we are seeing 'destination shopping' redefined as collections of like-minded people, facilitated by brands creating beacons of community and experience. People seek comfort in community, valuing its ability to bring people together with shared experiences, values, and beliefs. It offers the opportunity for people to be part of something bigger and have their voices heard. Nevertheless, for a community to mature and grow, it needs a platform of influence – a luxury that brands can provide.
Coal Drops Yard is a carefully curated a range of shops that bring individuality, authenticity and creativity into a single destination. Harnessing the cultural cache of an elusive sense of individuality, the shopping space engages local creators, artists and retailers that intersect with a modern aspirational vernacular. The old coal store is now a flourishing location for designers and shoppers alike, full of inspiration and character.
In particular Cos x KX is a hybrid space which works both as a special edit of the brand's collection, and a destination for art and design. As well as curating its own collection, the store also offers limited edition prints, books, and other products from brands with a story to tell. This bricolage presentation, all curated by Cos, gives customers a better insight into the lifestyle of the brand that like-minded consumers can identify and thus come together in its sanctuary.
High-end multi-brand shops like Dover Street Market, Colette, and Opening Ceremony have found success in cultivating an unique community experience for years. Demand is driven by intrigue and exclusivity rather than the sold product. More and more frequently luxury retailers are experimenting with a transformation of their store-fronts into highly curated spaces centred on brand storytelling to cater to new modern consumers. In this experiential marketplace where content adds value, some brands – including Restoration Hardware and Rapha – are experimenting with bringing online engagement models such as members-only subscriptions to physical spaces and the communities that form there.
Modern brands should understand their consumers, be able to define what they have in common, and how they communicate; using this to create a destination that enhances their experience. Eye-wear brand, Ace & Tate, have based their store concept around showcasing their dedication to creating a more sustainable future. Embracing recycled plastics to create a store interior that aims to be carbon neutral, this retail environment is a beacon for people sharing the same values, inviting them to come together and participate in the movement by signalling their brand values clearly through aesthetic
choices.
Brands that use their platform to show support for a community can build stronger relationships with consumers than those that are merely based on trading. Relationships that are founded on shared values engender brand affinity and create brand ambassadors out of their customers. Having already created a strong digital community for beauty-loving Millennials, cosmetics brand Glossier have used pop-ups to create physical hubs for their community to meet. More than just stunning environments, the temporary stores curate communities that are completely representative of their identity, bringing their online third place to the real world in an unique and authentic way.
In translating the community's shared experiences, values and beliefs into a physical retail environment that can clearly demonstrate a directive, brands aren't just providing a platform for communities, but a home.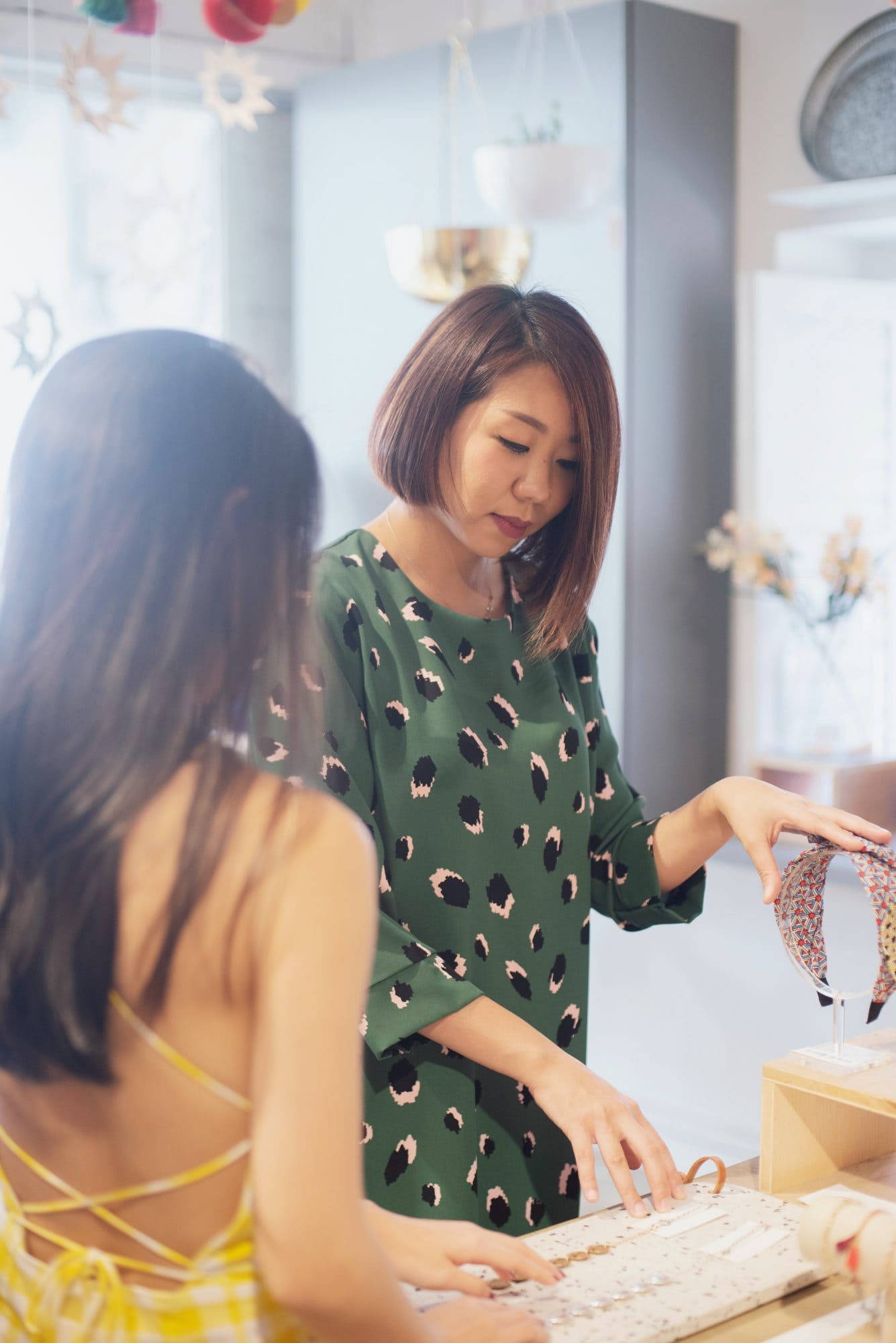 ENHANCED CUSTOMER SERVICE AND CONVENIENCE
Customers still have a desire for the luxury shopping experience that only physical spaces and human interactions can provide. The more expensive the item, the greater the need for assessing all contextual information surrounding a product, as well as to ask questions of an experienced store associate to ensure of making the best possible decision.
In the past few years alone we've seen personalisation and a seamless multi-channel experience become the norm, and the level of personalised attention modern consumers expect from brands is extremely high. The desire for enhanced customer service and services of convenience at retail is one that we understand comes from a place of emotion. The further a brand goes to provide excellent customer service and services of convenience, the more valued the customer feels, with this value only
enhanced further when these services are carried out in a physical retail environment thus offering a personal touch and emotional connection.
Extraordinary personalised service has typically been the expected standard for luxury customers, and new technologies can combine with elevated levels of service and customisation to result in 'market of one' products. At Baudoin & Lange, artisans create made-to-order and bespoke loafers that honour age-old craftsmanship, which is reflected in tailored customer service that allows clients to create their own custom design details. Similarly, Gyunel Couture offer complete bespoke garment creation.
Each piece is created using the finest customised fabrics and every element of the design process is tailored to the client, with meticulous consultation and personal fittings being an integral part of the experience.
Sneakerboy's Melbourne store mixes traditional values of personalised customer service with contemporary technology. The store carries no stock, only samples, allowing for greater experience through a wide selection in a much smaller store footprint. Once a selection is made, customers can pay through the Sneakerboy app and product is delivered direct to their home for ultimate Convenience.
Another example of service of convenience is Chanel Beaute Atelier. When guests enter they place their personal belongings in a locker- each one is named after an icon of the legendary house- to create a space for contemplation and disconnect from the world, for total immersion in the experience. Clients create an online profile on their phone to record the items they tried and liked, which they can also use to book an appointment in the future. Modern consumers expect frequent dialogue and for brands to learn their personal preferences needs, leveraging technology in this way makes decision making easy, intuitive, and informed, as well as enabling detailed clientelling and support for bespoke product recommendations for each individual.
The combination of innovation and heritage is a powerful tool when creating future structures. While digitally native consumers value technology, merging it with the human connection of excellent customer service is key to developing communities and loyalty within brands.
What's trending?
Keep checking in with our social platforms for our next blog post where we continue our exploration into all-things luxury, as seen in our latest whitepaper.
Alternatively, you can sign-up to our mailing list to receive the whitepaper by email at the end of the month in its entirety. Scroll down to subscribe to our newsletter.