Outside Retail _
New Format Retail #5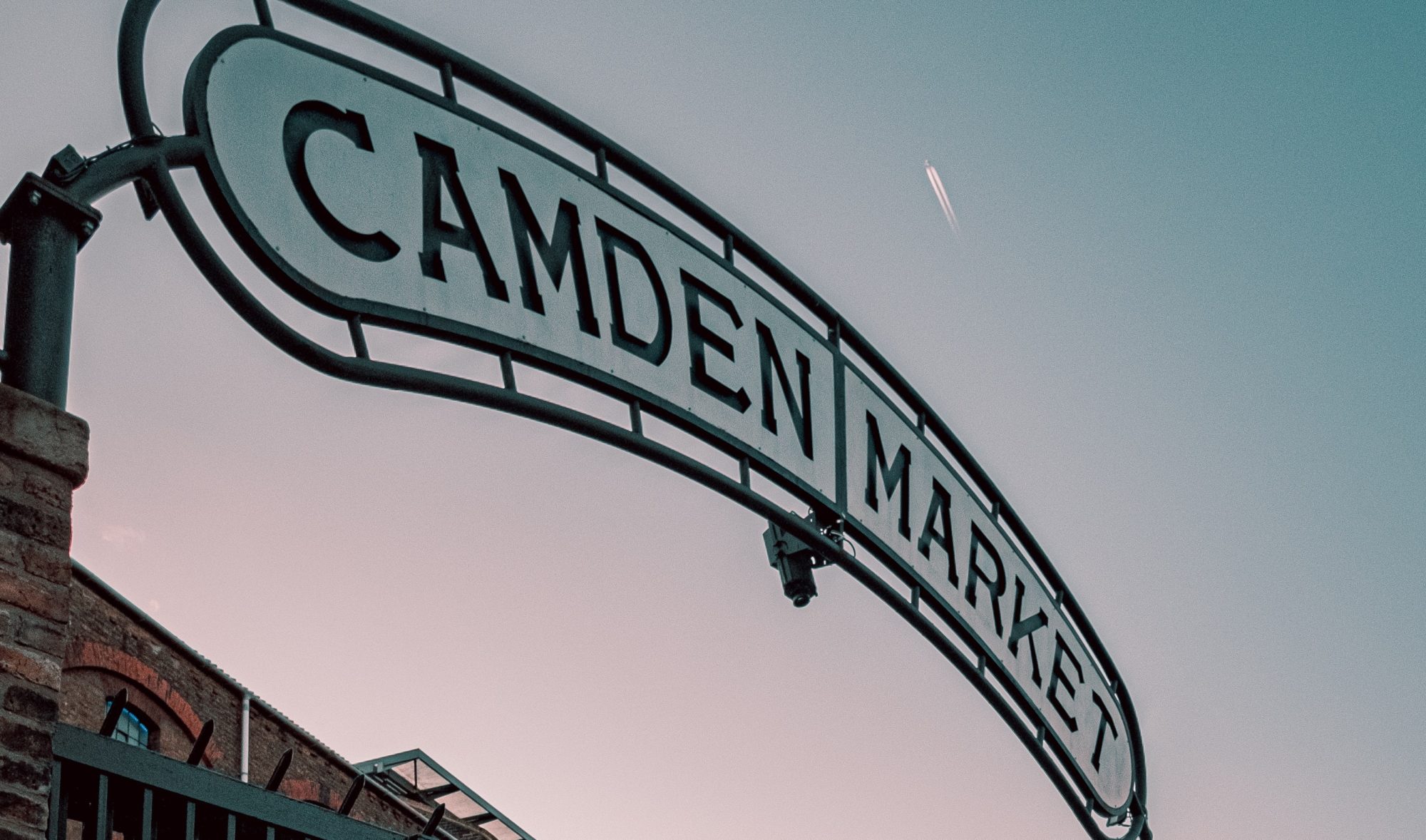 "A tale of the times"
WHAT IS OUTSIDE RETAIL?
Whilst outdoor markets have been around since humans first began to engage in trade, within the last couple of years we have witnessed a growing number of brands and retailers utilising outdoor spaces for their retail environments. The hospitality sector has perhaps been the most enthusiastic sector to engage in outdoor retail by developing the infrastructure on the land surrounding their buildings, from providing more outdoor seating, to implementing outside bars and pizza ovens. We have however also seen brands and retailers, who would not ordinarily participate in outdoor markets, participate in outdoor markets, as well as brands hiring outside spaces in city centres or elsewhere to establish an outdoor pop-up. Again, this is not a new phenomenon, but certainly something that has grown in popularity over the past couple of years.
EXAMPLE ONE – BICESTER VILLAGE, OPEN-AIR SHOPPING
This Christmas, the renowned designer outlet invited the public to enjoy an open-air Christmas shopping experience with more than 160 "glittering" boutiques and "delicious" dining options from restaurants and pop-ups. Shoppers were encouraged to "discover a twinkling, festive shopping experience filled with song and style, gifts and gourmet experiences and the very best starry-sky shopping", and it seems that Bicester Village certainly didn't disappoint.
EXAMPLE TWO – MARBLE ARCH MOUND, EXPERIENCE THE 'GREAT OUTDOORS'
As London's newest outdoor attraction, the Marble Arch Mound sitting at the western end of Oxford Street "reflects the ways in which brands are commodifying outdoor space to foster play, exploration and community." Alongside providing a literal and figurative 'platform' for outdoor retail, exhibitions, hospitality, and events, this green mound aims to encourage city dwellers to experience the 'great outdoors' and raise awareness of Westminster City Council's 'Greener, Smarter, Future, Together' initiative. "This activation reflects the ways in which brands are commodifying outdoor space to foster play, exploration and community."
EXAMPLE THREE – CHARLOTTE'S WEB, CBD VENDING MACHINE
There is nothing new about a vending machine, nor a vending machine in the outdoors, but CBD brand, Charlotte's Web, has certainly taken the concept of outdoor retailing to the extreme. The brand has placed vending machines containing its hemp-infused products in some very unlikely locations, including on a big rock in Utah and on a notorious cycling route in Arizona, so that they can only be reached by the most extreme of athletes. Whist Charlotte's Web may not sell all that many items via its extreme outdoor vending machines, the hype that it incited certainly helped the brand to communicate the benefits
its inflammation soothing and recovery inducing products.
WHY IS OUTSIDE RETAIL GAINING POPULARITY?
Outside retail has come to be an effective solution to ensuring that shopping in the physical realm can continue in the presence of Covid-19. Adhering to government advice with regard to social distancing and ventilation, brands can create a safe, anxiety free, shopping environment for their customers.
TRANSIENT OR A NEW NORMAL FOR RETAIL?
In the UK, we have a love-hate relationship with the outdoors. For a few months a year in the summer, for the most of us, there is no place we would rather be. However, considering that our climate consists of grey skies, persistent rain, and chilly winds, most of the year, outside retail formats are simply not sustainable. In the last couple of years, some brands have been working hard to create a micro-climate outdoors for their customers using heaters, but since heating an open and uninsulated area is incredibly bad for the planet, we don't imagine that too many customers will be onboard with this method for much longer, especially when we consider consumers' increasing awareness for humankind's impact on the environment.
This, along with the fact that there is a declining anxiety among people surrounding the virus, leads us to believe that growth in this outside retail format is transient and will not appertain a new normal for retail.
In our latest insight report we explore a total of 10 new & increasingly popular store formats, and discuss whether we believe these retail formats to be transient or a new normal for retail.