Ritualistic Beauty _
Exploring four sets of rituals awarding to a new realm of beauty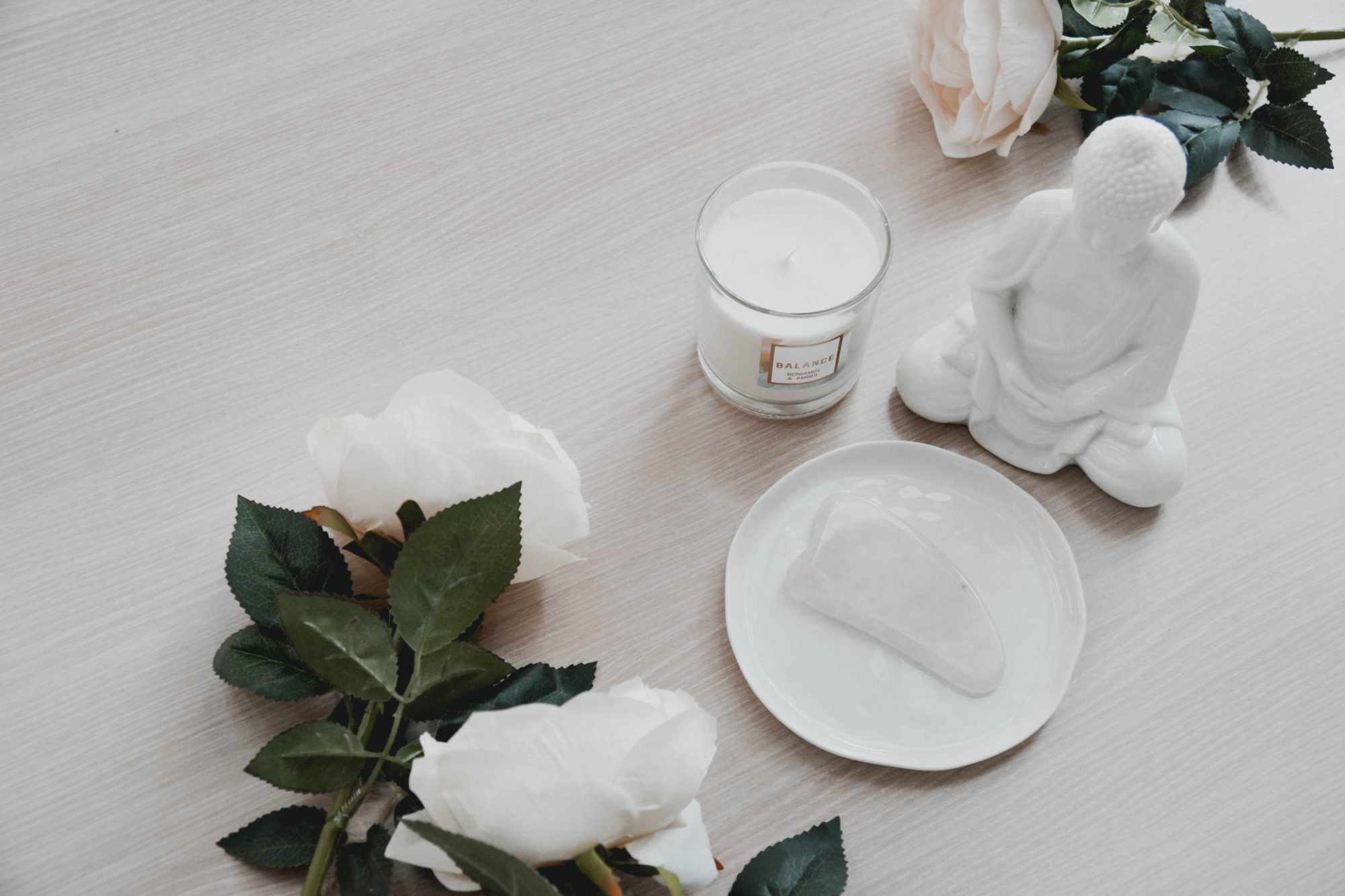 What is ritualistic beauty?
Following on from the idea that retail rituals are the steps that make up the journey-to-purchase and the experience that it ultimately creates, some brands are applying the idea of rituals in the lead up to the purchase of a product to the experience of the product itself, seen primarily in the beauty sector. The tools and trends that inspire the rituals form a strategy that allows for beauty brands to attract new customers, maintain relationships with existing brand fans, and present a powerful voice in the sector of beauty retail.
Whilst the term 'rituals' often connotes something that is cultural, religious, or spiritual, in the beauty sphere it is not confined to one specific definition. Some beauty brands are drawing on the rituals of ancient traditions, whereas others have branched out into new realms of rituals that are more reflective of a contemporary identity.
In this article we explore four different kinds of rituals that a beauty brand could implement, whether it is in the lead up to the purchase of a product or the activity of using the product itself, to aid brand storytelling and enhance the customer experience – awarding to a new dimension of beauty.
How can your beauty brand embrace rituals to aid brand storytelling and enhance the customer experience? 
Whether you're a legacy name or a next-gen newcomer, there are a number of ways that you can tap into the ritualistic beauty trend. We investigate a number of tools that you can draw upon to reinforce your brand's presence in the market and set it apart from competitors.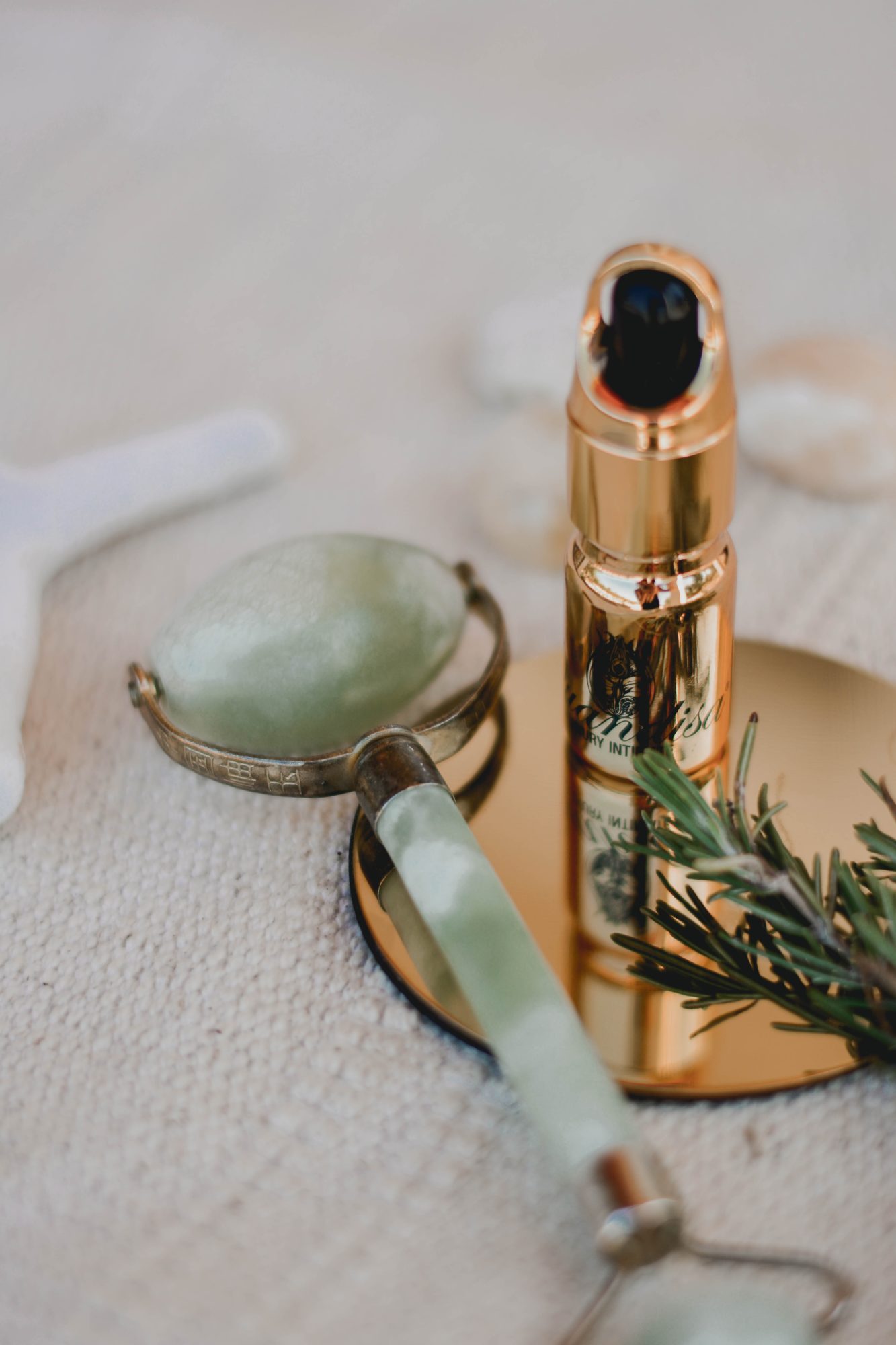 1 – The application of technology
With easier access to smart technologies, and the rise and advancement in AI and AR, the beauty market is always looking at how they can integrate tech into their business models for the multiplicity of benefits that it offers – whether it be in-store, online, or as part of a product's application. So how are brands using technology to support the rituals that define the customer experience?
NEW INNOVATIONS
Beauty rituals are changing. They are becoming less traditional and with the numerous innovations that are emerging every day, they are becoming more technological. Providing an entirely unique product-application experience for their customers, Opte has produced the latest gadget which is "one of the best beauty innovations in decades", according to Bazaar, and "the next wave in brilliant beauty", according to Shape. The light handheld device scans your skin using its 200-image-per-second camera and analyses your complexion to detect light and dark areas including those which aren't even visible yet.
After differentiating between the pigmentation of your skin, the skincare system 'prints' complexion enhancing coverage using 120 thermal inkjet nozzles, which are thinner than human hair, leaving your skin smooth and even toned. Due to the precision of the inkjets, there's minimal foundation used, which is not only great economically, but it allows for a natural looking base to your makeup.
SOCIAL MEDIA
Something that we have adapted to in our digitally-saturated lives is the ritualistic use of social media. Brands rely on our ritualistic use of social media to establish themselves in a market, maintain relationships, and perhaps most importantly, sell product. With "63% of customers having more trust in brands that have an online presence" (Khoros), it is evident that social media is playing a vital role in the new world of beauty. Social platforms provide a space for brands to launch and to grow. A brand that cites TikTok as the reason for its success is Coco Cosmetics who launched in 2018 with just £530 and a huge passion to help others battling their own insecurities. She received local and minimal engagement until she joined TikTok where she saw her 'Marshmallow Sponge' go viral. The brand now has a following of over 300K, and is sold on major online retailer, Beauty Bay, and has also been featured in British Vogue.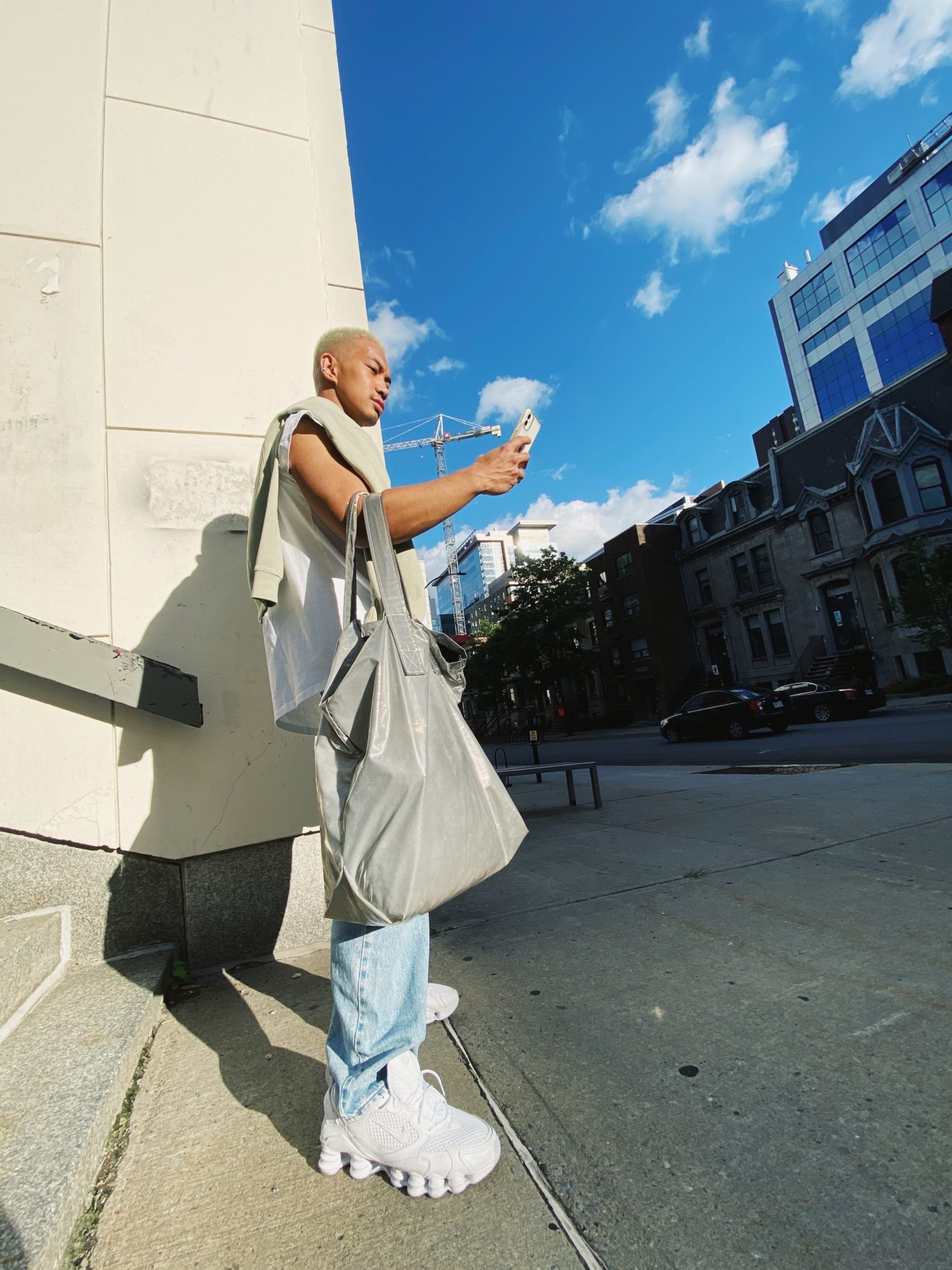 INFLUENCER CULTURE
Most are familiar with the terms #ad, #gifted and #sponsored – hashtags born out of an influencer culture where brands work in collaboration with popular online figures to promote their brand. Beauty brands are increasingly relying on this marketing strategy, and the ritual of a consumer being 'influenced', to increase purchasing confidence. In fact, according to Insider Intelligence, it is thought that "spending on US influencer marketing will reach $5 billion by 2023".
Some influencers have done so well with the influencer marketing of brands that they have started their own, basing the customer journey leading up to the purchase of a product on the ritual of social influence, alone. Refy, for example, is a beauty brand that has built itself entirely through social media. Founder and influencer, Jess Hunt, has developed a successful brand having followed a career in social media, and with the help of her 1.6 million fans. Although Refy is predominantly an online brand, to-date, the products can also be found in luxury retailer, Selfridges.
BESPOKE BEAUTY 
In the past we have seen brands introduce technology, such as foundation matching, virtual lipstick trailing, and face scanners, into the shopping journey. This type of ritual that makes up the journey-to-purchase aims to understand the unique needs of customers – making the customer experience more personal to, again, increase purchasing confidence among consumers.
A product which was trailed at the tail end of last year is YSL's at home bespoke lipstick mixer. The small but pricey $299 device uses colour cartridges with ink from YSL's iconic lines of red, orange, nudes, and pinks. With the help of its AI based system, customers can now execute this type of beauty ritual at home, mixing thousands of custom shades for the perfect colour match. What's more, if you're feeling uninspired, you can simply let the algorithm choose a lipstick shade based on other lipsticks you wear. The product is set for global rollout this year.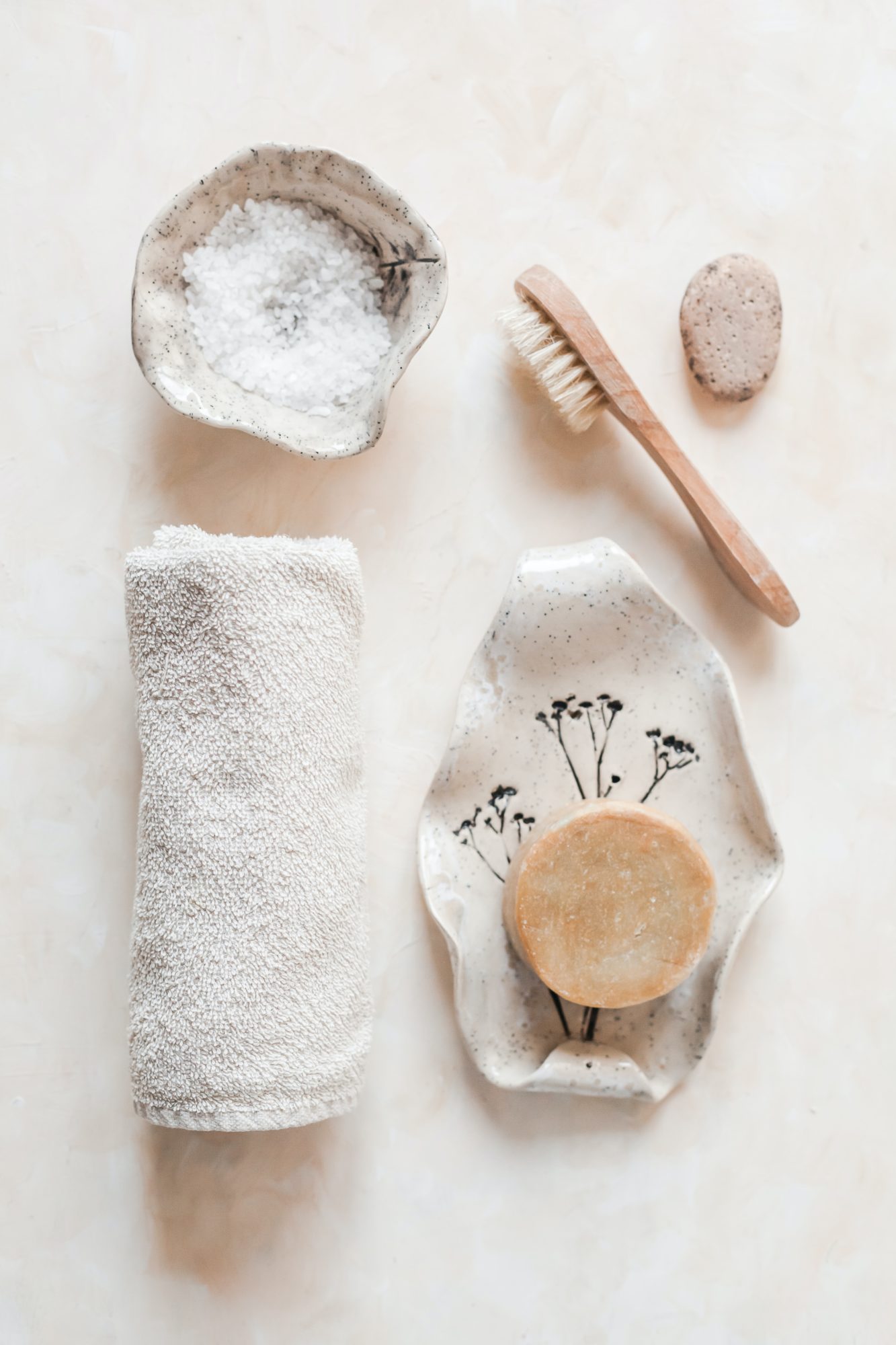 2 – Through bricks-and-mortar stores
As important as it is for brands to create an interesting and innovative product, it is perhaps equally important to curate an experience around buying them, especially when we consider that "73% of Gen Z & Millennials valuing experiences over products" (Savvy). Designing an immersive store will entice customers and serve as an important step in their purchasing journey. Retail rituals are arguably a more considered, holistic and purposeful approach to this "experiential retail", and we have seen multiple beauty, cosmetics, skincare, and wellness brands embrace this direction.
CREATING A WELLNESS HUB
Some beauty brands are embracing the ritual of 'community' to aid brand storytelling and augment the journey-to-purchase in a physical store or retail environment. Beauty brand, Glow bar, for example, encourages its customers to spend time together and use its store as a wellness destination with the aim of "revolutionising the way women cope with stress". The store focuses on holistic stress management remedies and offers its customers with the opportunity to shop a carefully curated collection of wellness products whilst sipping on adaptogen elixirs and 'sweating it out' in state-of-the-art infrared saunas.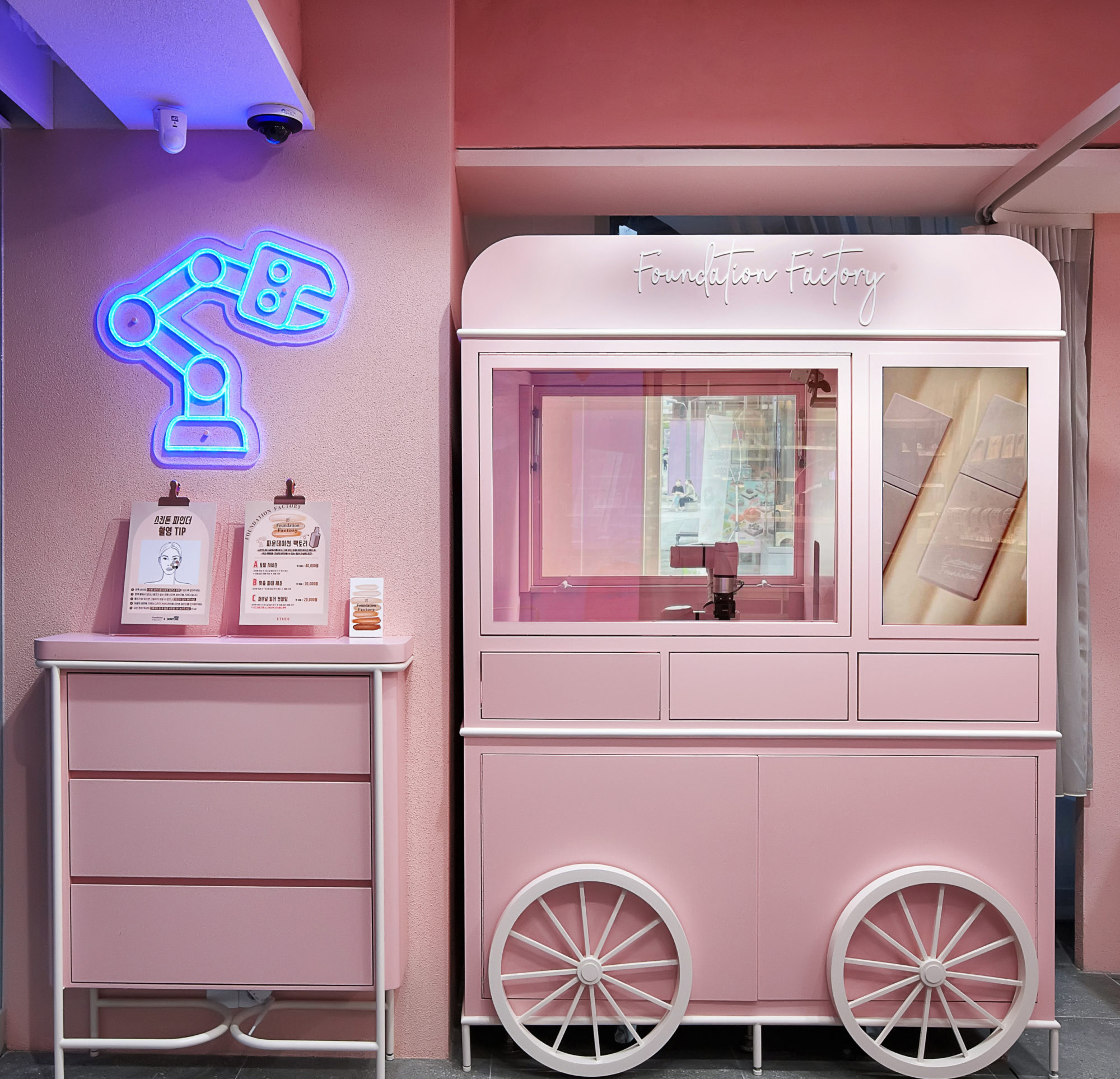 CREATING A SENSORIAL EXPERIENCE
There is an increasing demand for retailers to tell a story leading up to a purchase to capture the essence of the brand. A store that offers a holistic experience from the moment you step inside any of their branches is cosmetics brand, Rituals, who launched 'House of Rituals' to honour their 20th anniversary. This unique space, situated in the heart of Amsterdam, offers a wellbeing experience that extends far beyond retail, allowing customers to relax, reflect and rejuvenate – offering a series of rituals – in the true sense of the word – that make up the journey-to-purchase. Across the four floors, the store provides a range of unique new product collections, an immersive sensory experience, and a mind and body spa. What's more, House of Rituals also hosts a number of stress relieving workshops, meditation sessions and treatments embracing mindfulness and spirituality.
THE PHYGITAL STORE
On the highstreet, we have seen a rise in phygital store formats – a space that brings together the physical and the digital, encouraging customers to interact with digital elements instore, whilst also experiencing the product and brand "IRL". Creating a retail location filled with unique rituals that embody the ethos of a contemporary beauty brand, ETUDE House, with the help of Design4Retail, transformed their retail environment by introducing digital content from the brand's online world. The omnichannel space is layered with experiential and interactive elements to redefine the role of retail in the beauty sector. Personalisation is offered across the beauty playground from an interactive skin scan to a foundation mixing station where your product is delivered by a robot – reinforcing the effectiveness of introducing tech.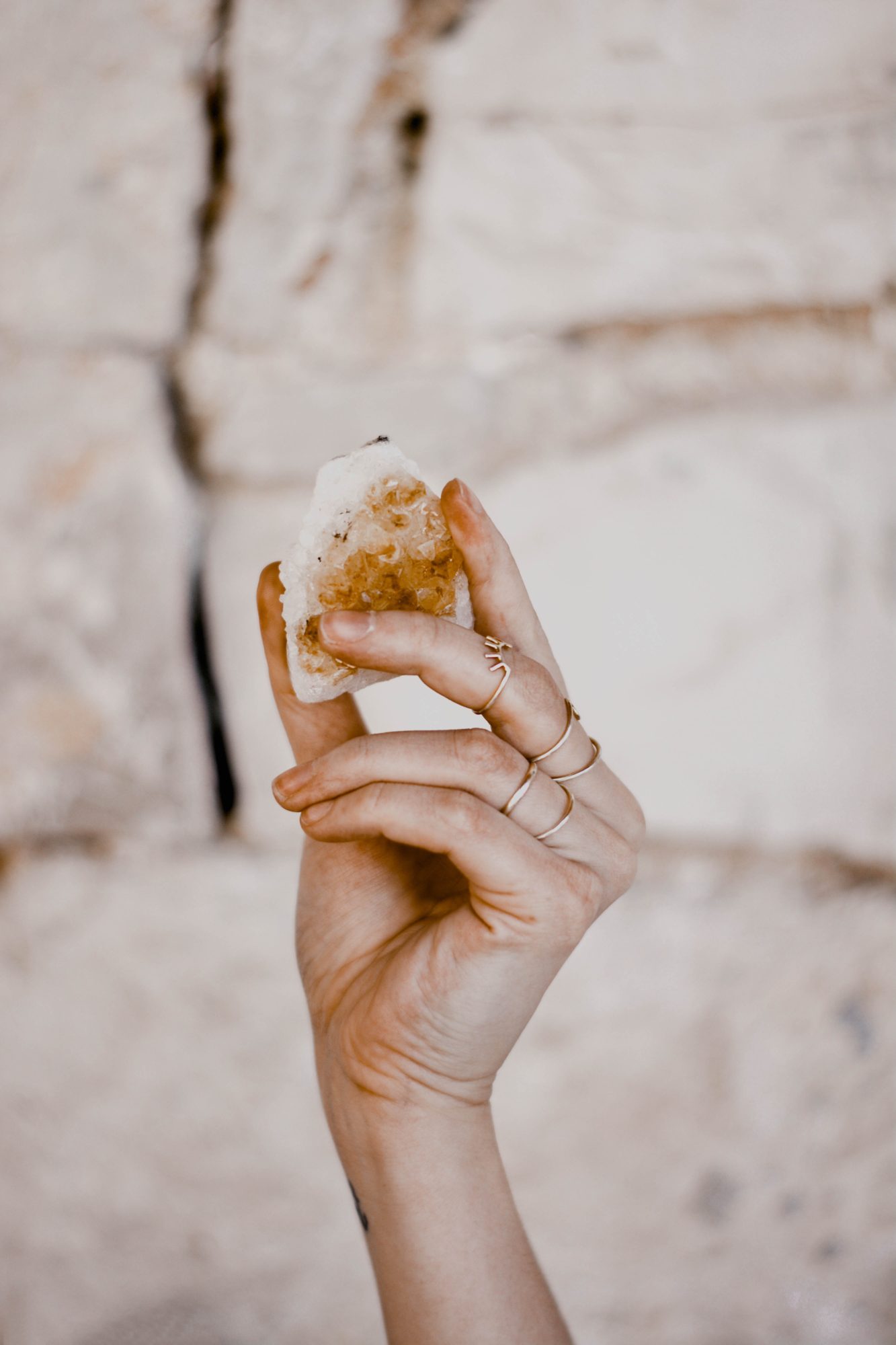 3 – By exploring product and brand origins
FORMING DEEPER CONNECTIONS
As refreshing as it is for new techniques, products, and ingredients to be introduced into the beauty world, sometimes it's the brands that go back to their roots that provide the most compelling narrative. A handful of beauty brands on the market utilise ingredients that are  indigenous to a particular region, or that take inspiration from ancient traditions to connect consumers with a culture and its rituals. This, combined with the idea that "wellness is beauty", has provided a space for brands to embrace an identity that really resonates with their customers.
A brand inspired by its ancestral roots is Fable & Mane. Niki, the founder, was inspired by the Indian ritual of hair oiling. She recalled the time when she was a young girl, and her grandmother would massage the handcrafted blends of plant oil into her hair as a way of destressing. She instantly noticed a difference and so this is what sparked the brand to emerge. Niki is confident in her belief that her family's wellbeing rituals are just as good, if not better, than the newfound remedies on the market today, even with it being hundreds of years old.
HOLISTIC BEAUTY
When we think about rituals, we often think about them in the more spiritual sense of the word for which crystals have been a key feature, dating back hundreds of years. Mineral rocks have been at the forefront of recent beauty and wellness trends due to their suspected healing powers and energy – with many brands featuring them in photography, store displays, product application techniques, and even the products themselves. AEOS have taken this idea and created skincare that incorporates liquid gems and crystals, prepared using ancient alchemical technology, to provide a unique experience of holistic skincare. The products "deliver supercharging skincare to cleanse your mind, body and soul".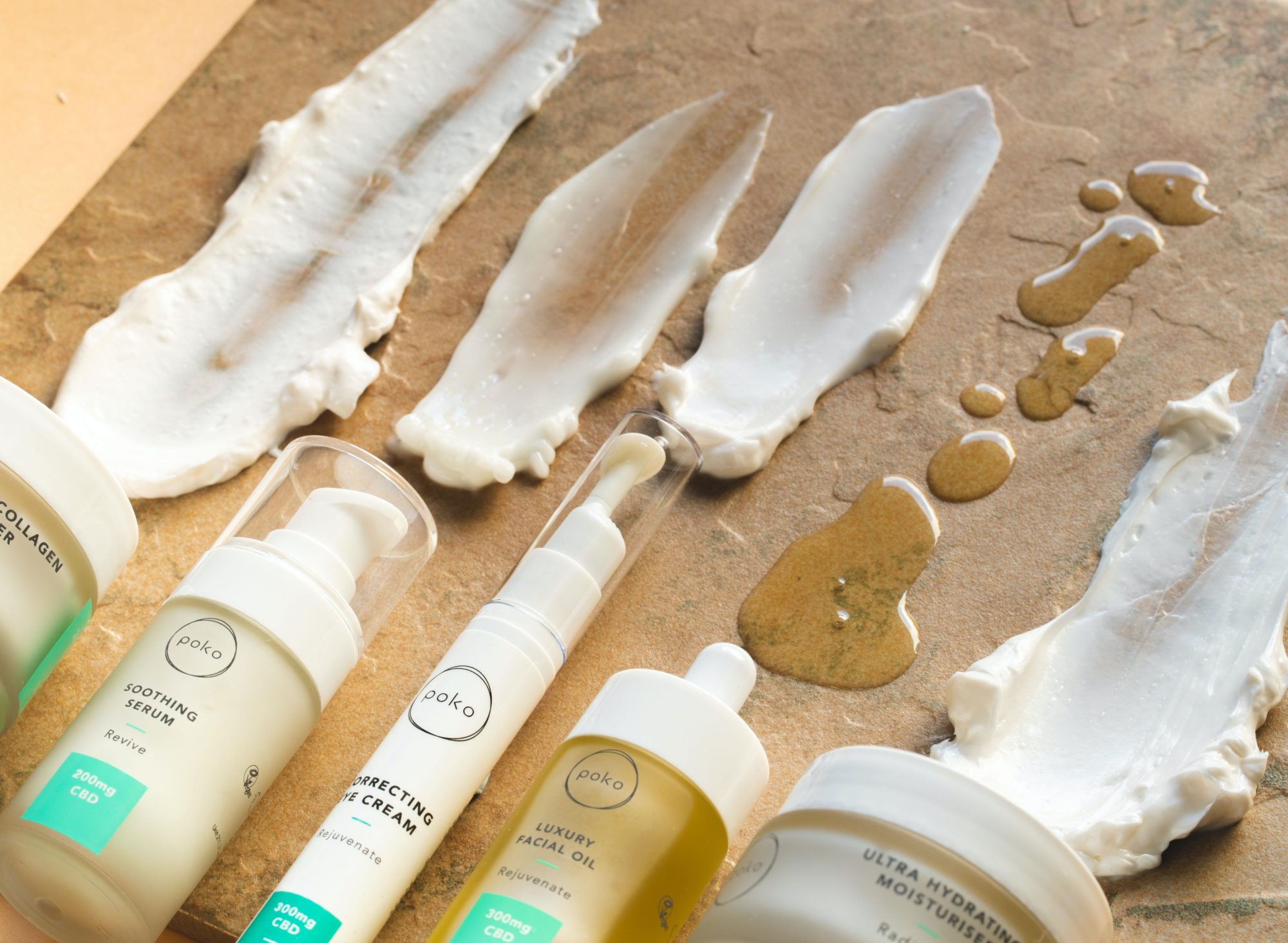 CEREMONIAL SKINCARE
During the pandemic when many of us were confined to our homes we were able to invest more time into things we may have neglected or disregarded in the past. One being skincare, especially in women, with "40% admitting to improving their skincare regimes compared to previous years" (Elle). In such a time of uncertainty, people wanted to create routine and order in their lives which came in the form of everyday skincare rituals. We saw makeup pushed to the back of the drawers and skincare pulled to the front.
A brand that has successfully embraced rituals is no nonsense, results-driven skincare brand, The Inkey List. Having amazing skin is a powerful psychological boost which makes us feel confident and is exactly what this brand embodies. The Inkey List are all about building your own personalised skincare recipe which was demonstrated in their most recent pop-up in Covent Garden, London. The pop-up was a phygital walkthrough of the recommended 5-step skincare routine from Cleanse through to SPF, highlighting the importance of each stage. The Inkey specialists clearly laid out the order in which we should be applying the products, with the knowledge to support the reasoning. The Inkey List ultimately wanted to capture the importance of skincare rituals and share their ceremonial skincare solutions with their customers.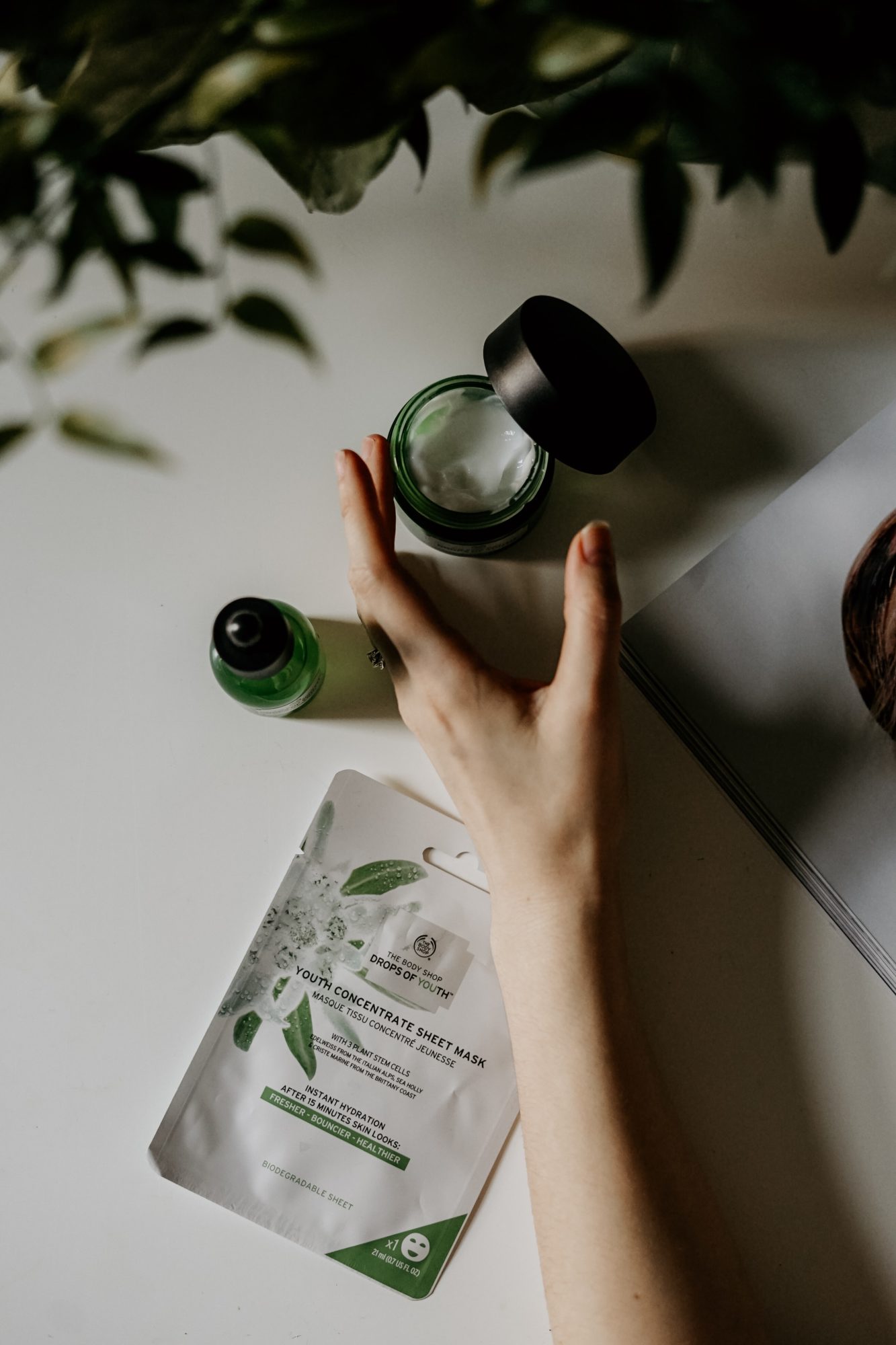 4 – By demonstrating their commitment to the future of beauty
Changing consumer attitudes and experiences are altering the way that companies operate and how they market their brand and their products. In fact, according to Forbes, "93% of buyers would be more loyal to a brand if it supports environment or socials causes". Brands are becoming increasingly aware that consumers will refrain from purchasing a product (even if they love it) if the views of the brand do not align with their own. And so it is through rituals that brands can demonstrate their stance on social, politic, and environmental issues to adjust to our new world.
CLEAN BEAUTY
It could be argued that beauty of today is much less about how a product makes you look, and more about how it makes you feel. 'Clean Beauty', which is now becoming a more frequently used term in the beauty community, describes a type of beauty that embraces the use of organic products in our beauty regimes and rituals. Tula is a brand built on the power of probiotic extracts and superfoods, focussing on being healthy and empowering everyone to feel confident in their skin, starting from within. Founder and practicing gastroenterologist, Dr. Roshini Raj, has formulated an array of non-toxic, probiotic products to help reset the microbiome. What's more, Tula is 100% cruelty free and practices a number of sustainable initiatives.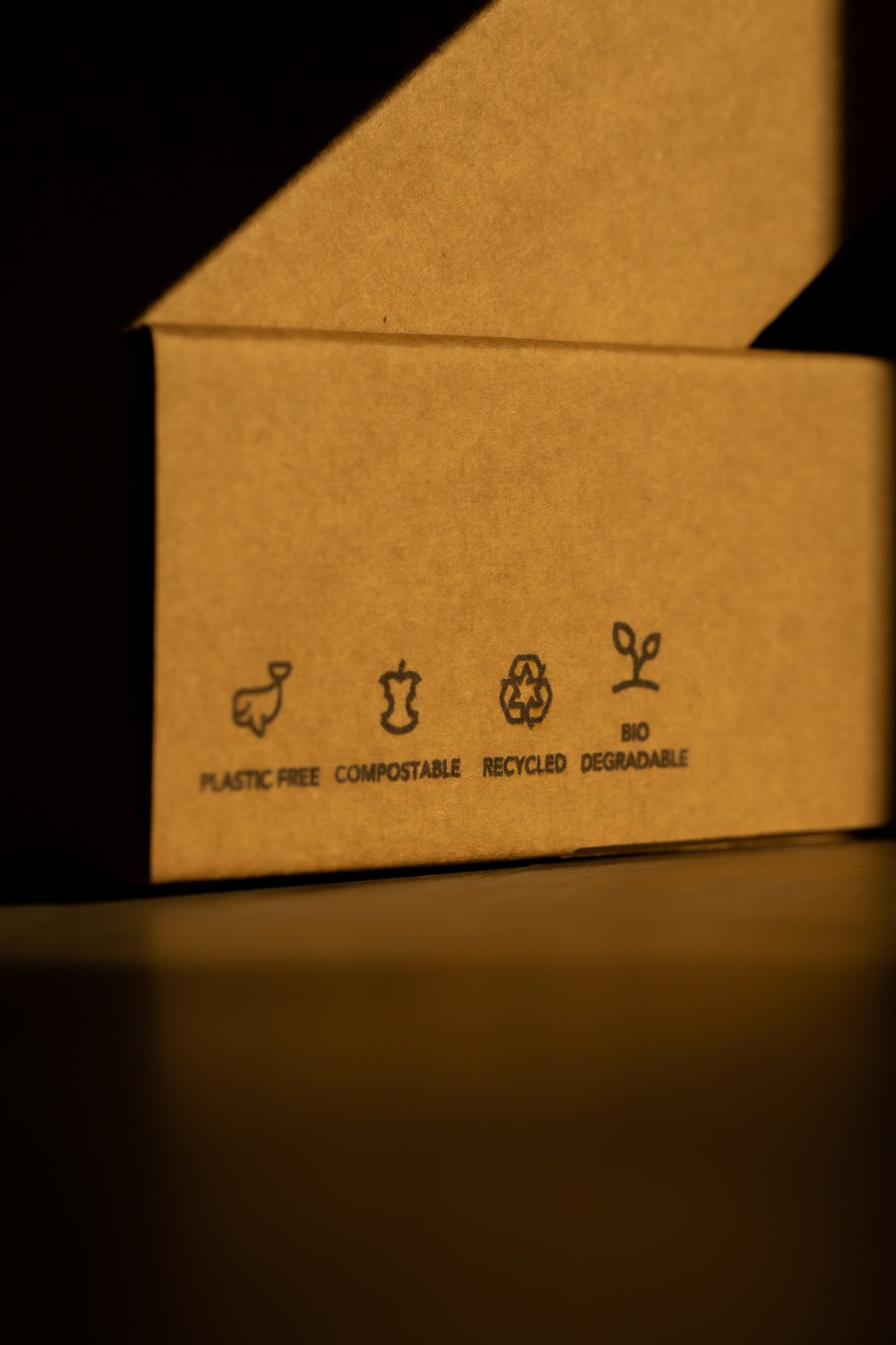 CONSCIOUS COSMETICS
A study has found that "Global organic beauty products is projected to reach over £22 billion by 2024" (Statista). Axiology is a brand built on producing natural, innovative and "evil-free" make-up. Another factor to help sway you into incorporating Axiology products into your daily beauty rituals is that they're a vegan, sustainable and a cruelty free brand, with their "Balmies" being 100% zero waste! As the world's first 3-in-1 wax crayon lipstick, Axiology's sustainability award-winning "Balmies" makes customers reevaluate their beauty rituals, including the need to use multiple products! Not to mention, their packaging is fully recyclable, compostable and plastic free.
TRANSPARENCY
Transparency is a major part in maintaining a relationship between brand and customer. When facing topics such as the environment or inclusivity, for example, brands often use touchpoints in their store or online to educate people about these topics and how they relate to the brand and its products. These educational touchpoints contribute to the rituals that make up the journey-to-purchase – Lush, for example, display facts and figures about their products and the manufacturing process at considered touchpoints throughout their store. Other brands display notable information of this kind on the packaging of the products themselves. Conscious skincare brand CocoKind have introduced a new panel on their packaging which lists a product's 'carbon calorie' (carbon footprint) detailing its impact on the environment at every stage – from manufacturing to end of life.
In summary
Rituals (or activity touchpoints) in the customer experience – whether it be in the journey-to-purchase or the application of the product itself – are becoming more and more present among beauty brands, giving rise to the ritualistic beauty trend. Rituals not only augment the customer experience, but they also aid brand storytelling which helps brands to create a longer lasting impression on its customers. Embracing rituals into your beauty brand's retail strategy can be achieved in several ways, as demonstrated above. The type of rituals that you choose to implement will, like anything, depend on your predetermined deliverables – whether these are to provide a more experiential, educational, or meditative experience for your customers.
The beauty industry is arguable one of the most capricious retail industries, so to keep customers engaged in this fiercely competitive market we are seeing brands seek new creative directions. Ritualistic beauty is one of many trend facets of beauty retail that we will continue to track as it gains momentum and evolves to shape the future of beauty.