Sustainability _
Our 2021 Retail Predictions: Part Six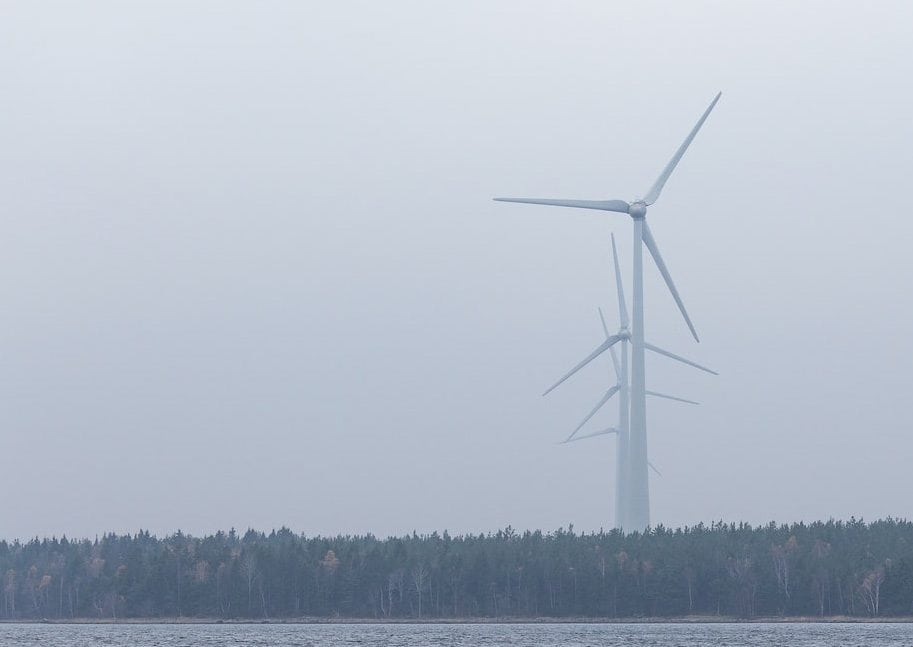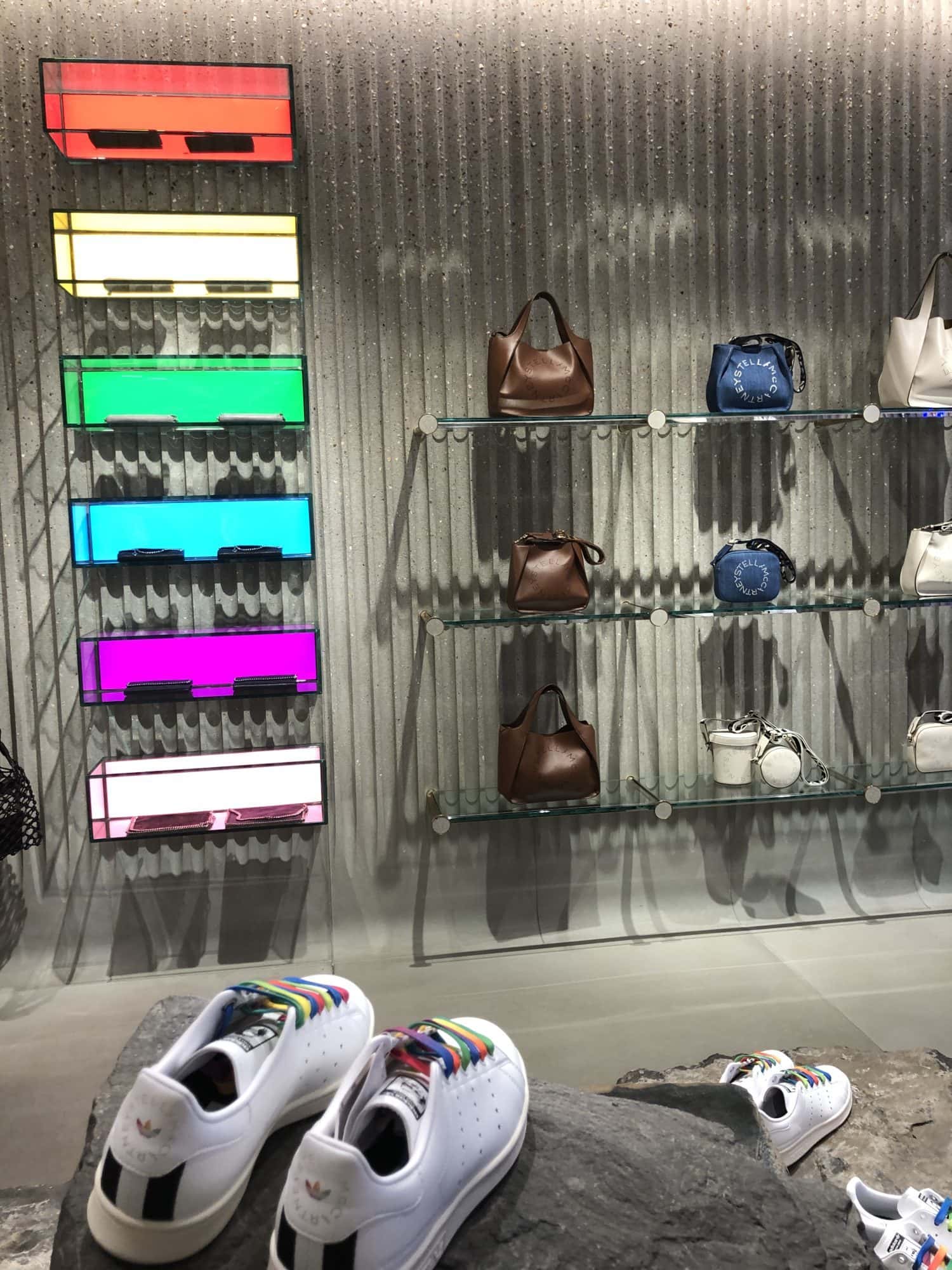 Sustainable store design
DEMONSTRATING PURPOSE AND VALUES
The pause offered by the pandemic has given many brands the opportunity to re-evaluate their sustainability initiatives, and put them to the fore. With sustainability an increasing priority on the agenda for retail today, attention is also turning to brick-and-mortar stores.
Choosing sustainable materials in interior design is important, but just as vital is consideration of extending material lifespan by making constructions easy to dismantle and repurpose. When thinking about deliberately temporary brand expressions, such as those on trade fairs and in pop-ups, rental options can be considered. Regenerative design such as demonstrated by this circular thinking is set to become a principal industry concern.
Ikea opened their first sustainability focused store in London's Greenwich in 2019, with the whole built from a range of renewable materials. The roof is covered with 75% solar panels which power the store, and rainwater is harvested to help reduce the store's water consumption by 50%.
The store not only helps the environment but is also working towards improving the surrounding community. The brand hold an array of classes that focus on re-use and renovation such as bunting  making, which utilizes off-cuts of IKEA fabric, reinforcing and spreading the message of full utilisation
and circularity.
Danish fashion brand Ganni recently opened its new London store following several doors in Copenhagen and Stockholm. While it features design moments created to delight and inspire the perfect Instagram capture, it is also created with an holistic sustainability strategy in mind. The store incorporates many green features such as displays made from bespoke-fabricated recycled plastic
that is sourced from plastic bottles, food packaging, and coffee grounds. Decorations throughout are either vintage pieces or upcycled products, including rugs that have been remade from old Ganni collections.
A new generation of sustainably-focused brands and creators and making mindful material and design choices, choosing to adapt, repurpose, and think more local. By sourcing all materials and products from local areas when designing stores of the future we can dramatically reduce the amount of waste and emissions that brick and mortar store creation puts into the environment. Sustainable materials should be the default choices in 2021 and the future, and as shown in many recent examples, they do not have to be an aesthetic compromise any more.
SHOWING BRAND PURPOSE
Retailers are also starting to utilise their physical stores to emphasise brand values when it comes to sustainability and diversity. The pandemic has made customers more reflective when making purchasing decisions, and fashion brands in particular can use physical stores to demonstrate that their values reflect those of their customers. We've seen this executed perfectly at Timberland's 'purpose-led' flagship store on Carnaby Street. The flagship space brings the brand's corporate social responsibility strategy to life with living trees and pillars of flora reflecting and referencing the brand's use of recycled materials; their community projects are displayed with equal weighting as their product ranges, and an holistic presentation of brand purpose is built through a clear overall creative vision.
Consumers' increasing interest in sustainable living is reflected in new retail destinations, where materials, design details, and energy use are carefully considered.
73% of UK consumers are prepared to change their lifestyles to help the environment (WRAP, 2020).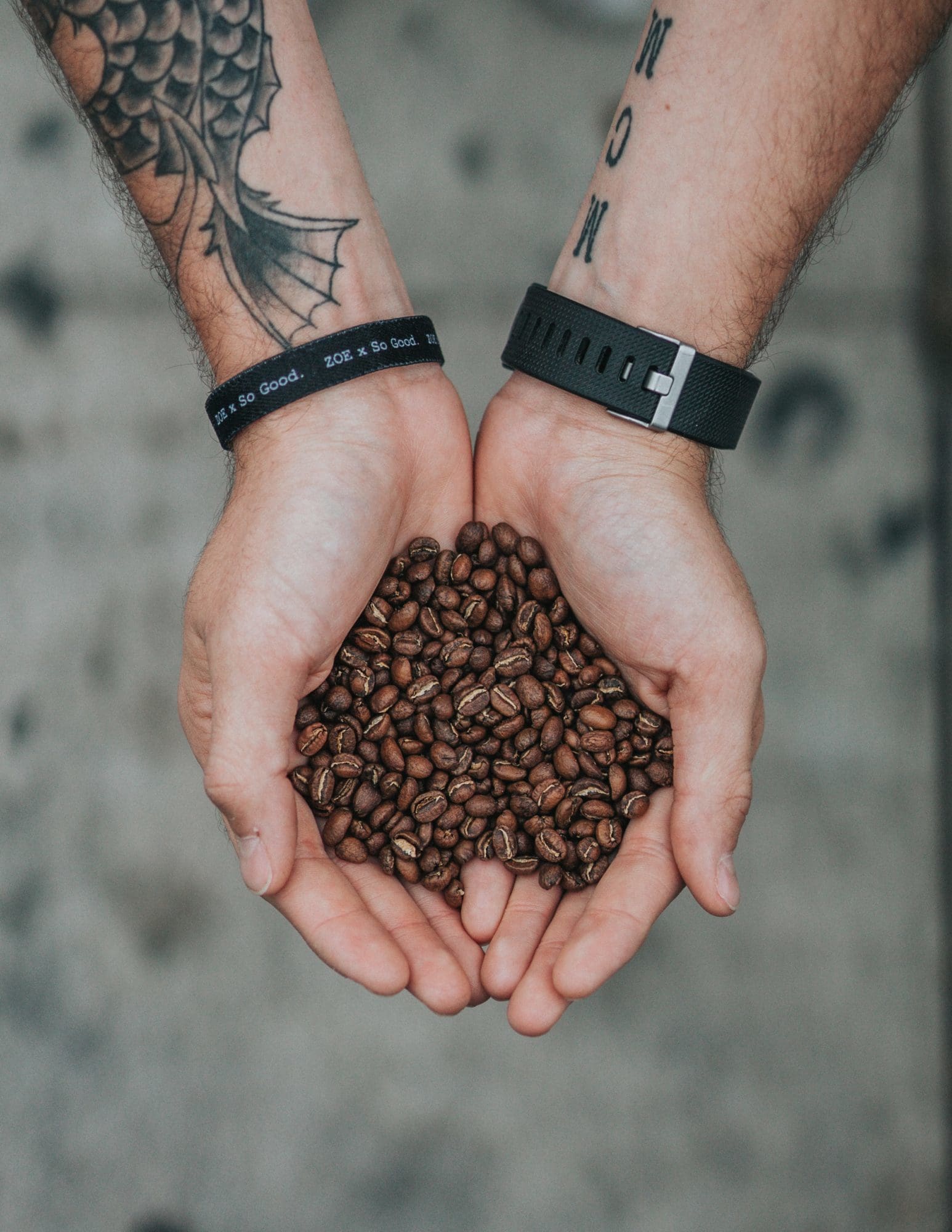 Innovate re-use
DISRUPTING THE ACCEPTED LINEAR WASTE JOURNEY
It is vital to embrace circular economy principles when creating design for stores. Redesigning a store from scratch can be hugely damaging to the environment. As it becomes essential for retailers to embrace sustainability as a design factor within their strategy, instead of destroying any previous decor and structures when undertaking store design, brands can look to work as much as possible to repurpose the previous space and it's constraints.
One example of this working well is Brut- an organic restaurant in Brussels. 95% of the materials used within the design were reclaimed, including marble from dismantled chimneys, wooden roofing, and antique furniture. Even the lighting is formed from old heating pipes. Similarly, when French sustainable footwear brand Veja opened their first store in New York last year, the brand focused on sustainability, creating a store that respects and utilises the existing store shell for a bold, tactile, and sustainable statement. Giving reclaimed materials a new lease of life is an important strategy for retail as popups are proving to be even more popular.
When designing for short term use, brands must plan for all used material's end of life, building in secondary design purposes and planning for it's next reincarnation.
The growing amounts of waste produced by our lives is fuelling a new generation of material innovation start-ups creating ready-to-use sustainable materials that don't compromise on aesthetics or functionality. Examples include Thats Caffeine's wall tiles made from recycled coffee grounds, and Chips[s]Board- a biodegradable MDF substitute created from potato waste. Dezeen and Samsung are tackling cardboard waste in the Out of the Box design competition that challenges designers to repurpose Samsung packaging into furniture and household items.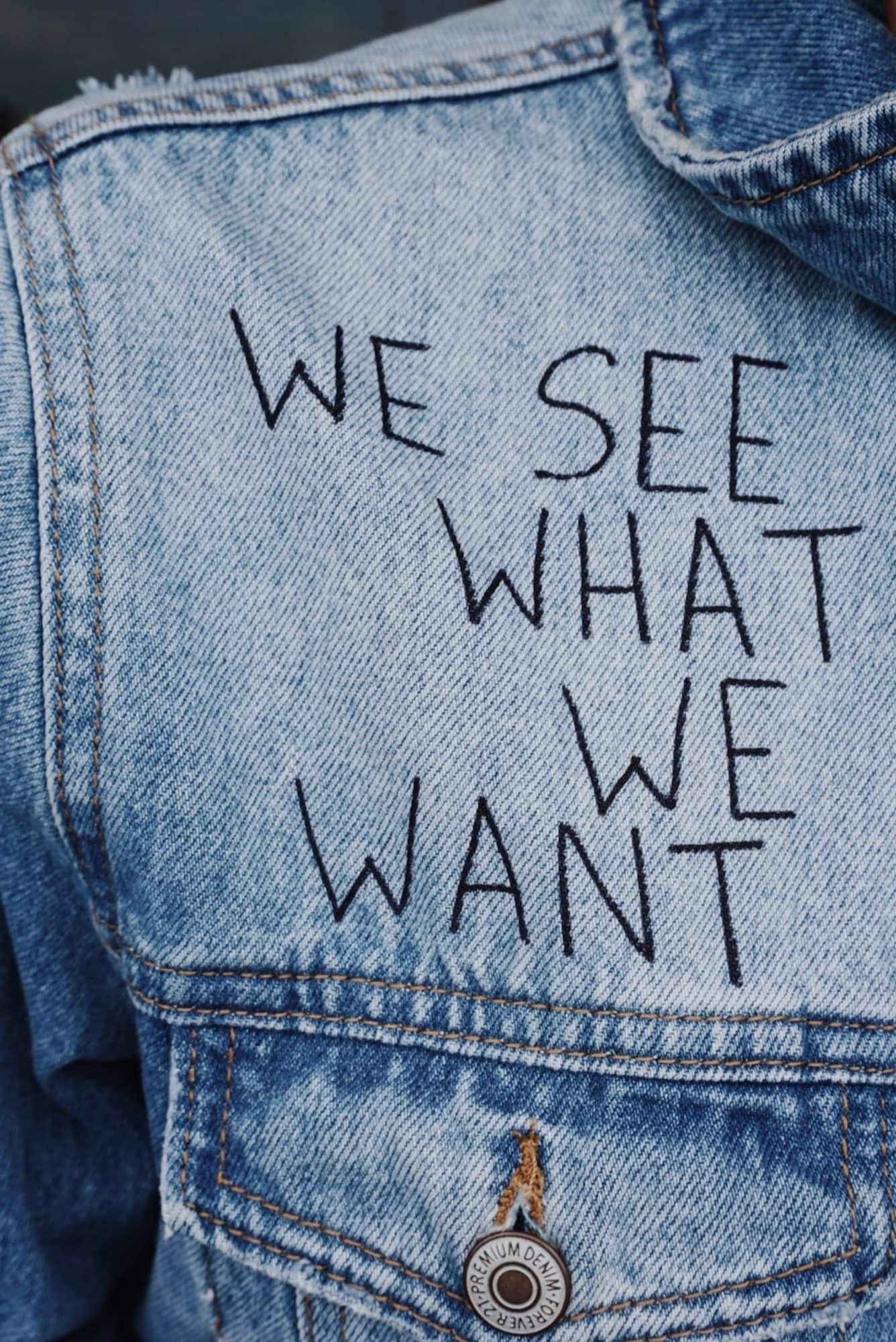 CIRCULAR FASHION
The Ellen MacArthur Foundation estimates that less than 1% of material used to produce garments is recycled. Circular fashion means designing out waste, disrupting this linear trajectory, keeping clothing and materials in use through recycling, repurposing and re-wearing, avoiding where possible making completely 'new' products.
Fast fashion group H&M has developed proprietary technology that separates and recycles blended-fibre clothing with technology they are called The Green Machine. The brand plan to use the technology to create the first fully circular collection- a lounge wear set of joggers and sweatshirt- for sister brand Monki. The garments are made endlessly recyclable by eschewing components that would usually complicate the end-of-life sorting process.
Another initiative by the brand earlier this year was Looop- the world's first in-store recycling system turning old garments into new ones. In just eight steps, Looop shreds old garments and knits a new one from the old fibres with no water and no dye.
The theatrical process takes place in front of customers as they watch their donated articles transformed into new fabric The Green Machine could make garmentto – garment recycling a broader reality.
There is still a conversation to be had around simply producing fewer and better-quality clothes that stay in circulation for longer but slowing down consumption to ease up pressure on the planet's resources is a valid step.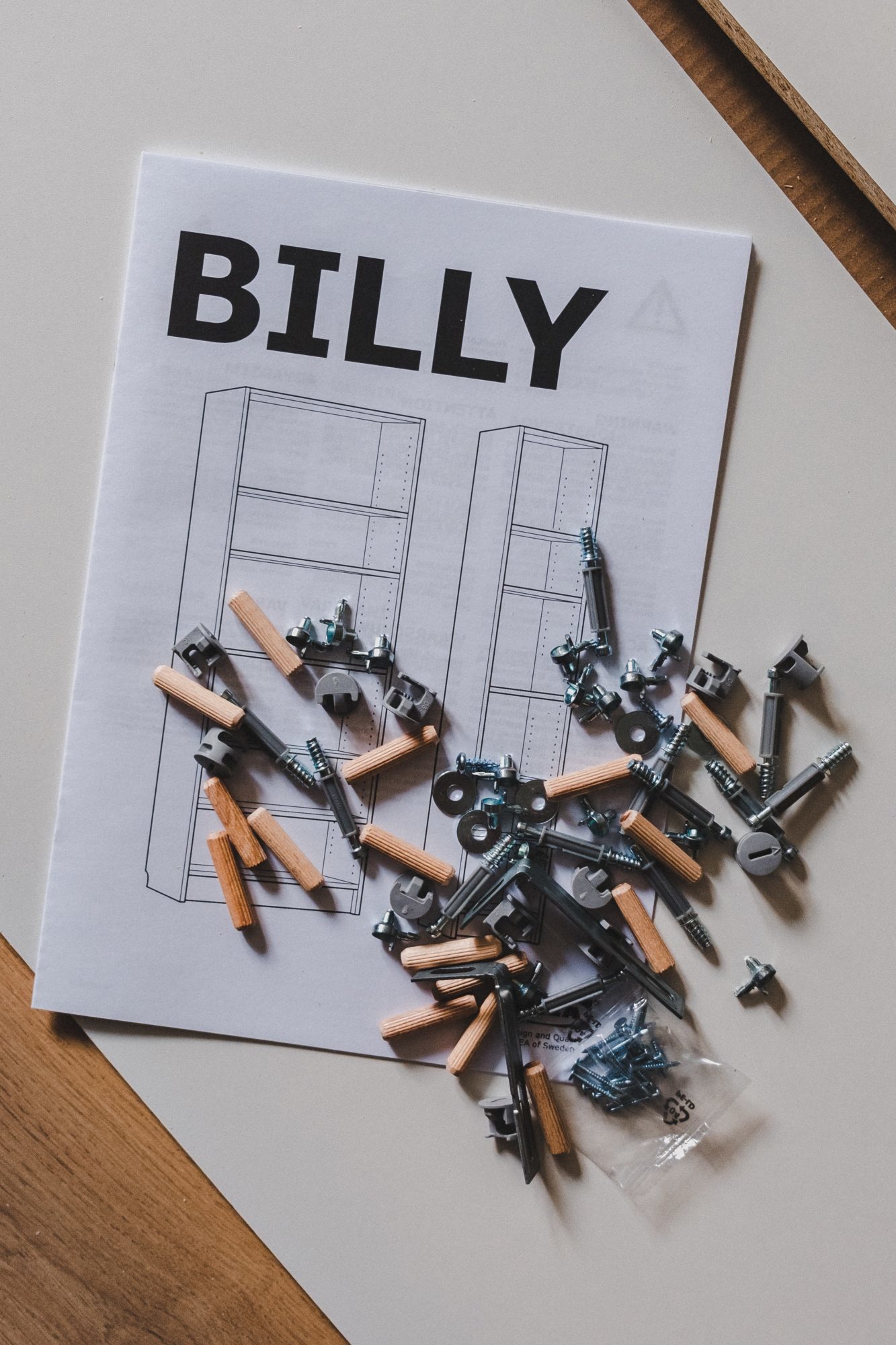 Evidence over intention
AN URGENCY FOR CORPORATE STEWARDSHIP
Retail's aim has always been to build dramatic growth through mass production to meet and create customer demand. 2020 left many brands struggling with low sales, store closures, and disrupted supply chains. Yet it also brought opportunities. Brands can use the current slower pace to pivot to more sustainable practices that speak to conscious modern customers. In the next year ethics will become a vital brand facet to rival aesthetics.
There is an urgency for stewardship at a time when sustainability has become a much bigger topic across all sectors and product price points. Last year, a number of brands rejected Black Friday and hyper-consumerism to instead highlight the climate crisis and offer social commentary.
Some advertisers are rejecting the retail holiday entirely and asking customers not to spend money with them. Sustainable London-based fashion and lifestyle brand Public Fibre is looking to combat the wasteful nature of Black Friday with its 'Buy More Rubbish' campaign. The anticonsumerist initiative aims to get people spending less and will be raising money and awareness for The Ocean Clean-up.
Similarly Patagonia is building on their longstanding environmental activism stance with the launch of 'Buy Less, Demand More'. This circular economy initiative signifies the next phase of the company's  evolution and introduces its Worn Wear program for used clothing and gear. Now when customers
browse for a new jacket or a fleece on the Patagonia website, they will be offered a link to refurbished alternatives on the trade-in platform at a lower price.
It's worth remembering that brands hoping their environmental policies will improve their public image will need to understand that consumers consider sustainability plans and conscious production to be a bare minimum. Brands will need to clearly define their greatest legitimate contribution. To and have believable, realistic connection they should pick one relevant micro-issue, make it locally meaningful and demonstrate the impact of their individual action. By becoming creators of positive emotional engagement instead of using guilt as a tool they can create more customer loyalty.
Ikea is a good example of how to have this focus. The brand create ground-breaking initiatives, such as opening a store of second-hand Ikea products, as well as designing products that help anyone on any budget live more sustainably. Lego have also identified a micro-action they can work with to build a winning message to consumers. The brand's billions of parts are all made of plastic, however, by making all their tiny trees and flowers from bioplastic, they have started a new sustainable chapter by building a distinctive and authentic story.
What's trending?
Towards the end of the month we will be releasing an insight report evaluating the activity and ideas that we've seen flourish in 2020, bringing together our predictions for the most important trends that will impact the retail landscape and consumer behaviours in 2021. If you'd like to receive the insight report, 2021 Retail Predictions, by email when it it's released, you can do this by clicking the 'Subscribe to receive our Retail Insight Reports' link at the bottom of this page.