Studio Stores _
New Format Retail #10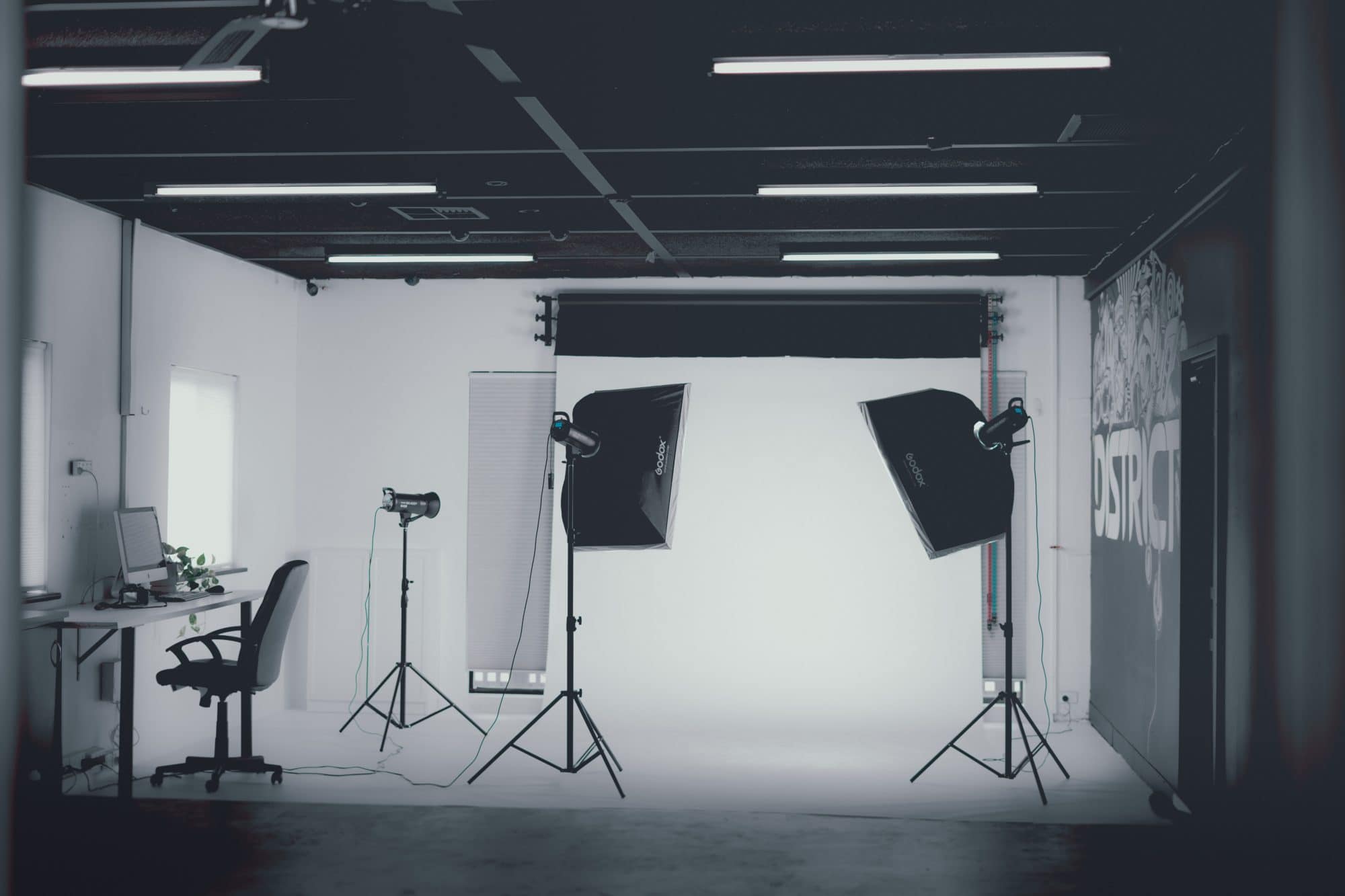 "Multimedia hubs for a new chapter of retail"
WHAT IS A STUDIO STORE?
Studio stores are stores which have been converted, fully or partly; temporarily or permanently, into places, or studios, prepared for digital content creation. From enhanced staging and attractive backdrops to dedicated selfie booths and special lighting, the studio features that have transformed these stores for
digital content creation might be available by invitation only for celebrities and influencers to create aspirational content, or for all customers to augment their online profiles and share their experiences about the brand.
EXAMPLE ONE – RIMOWA, PHOTO BOOTH
Seller of "iconic suitcases, bags, travel accessories, and more, RIMOWA has launched its first-ever experiential store in Soho that invites customers to take an Insta-worthy passport photo alongside browsing the luxury travel brand's merch. This storeturned- studio has been designed to make passport photos a luxurious experience by swapping the external photo booth environment with a studio store containing luxurious travel products and art installations.
EXAMPLE TWO – MORPHE, MAKE-UP MASTERCLASS
Cosmetic brand, Morphe, has morphed a handful of its stores into studios by offering its customers with the ability to take photos and record videos in dedicated instore studio zones. In fact, customers that reserve a studio space within a Morphe store are invited to use the brand's lighting and filming equipment, and even receive assistance from a Morphe representative, if they so choose. These in-store studio zones also double as areas for customers to receive make-overs and watch make-up masterclasses when not in use by content creators. Aside from attracting Influencers, these studio zones pique intrigue from passers-by, subsequently attracting more footfall into its stores than it might have otherwise.
EXAMPLE THREE – BURROW, SOCIAL MEDIA & MARKETING
Furniture company, Burrow, brought its creative output in-house by using its New York flagship as a studio space for its own social media and marketing throughout the height of the pandemic. Among other activities, its storeturned- studio hosted photoshoots ahead of new product launches.
WHY ARE STUDIO STORES GAINING POPULARITY?
Studio Stores have seemingly gained popularity for three key reasons:
Firstly, many brands sought ways to use their empty, shopperless stores amidst 'nonessential' retail's shutdown, with a handful deciding to temporarily transform their bricks-and- mortar locations into multimedia hubs.
Secondly, and thirdly – both of which we have alluded to already in this series –, Studio Stores respond to our affinity for experience, and speak to a generation where a person's social media presence is a huge part of a person's self. Thus, things done IRL with the sole reason of creating digital content that will enrich a person's social media profile is not uncommon, and studio stores give consumers the tools to achieve this. Moreover, studio stores can provide opportunity to those striving to be an online Influencer – a very real career path which is anyone's for the taking. Thus, some brands have decided to permanently redefine their stores for this new chapter of retail.
TRANSIENT OR A NEW NORMAL FOR RETAIL?
As a general rule, stores that were being used for means other than retail amidst the temporary shutdown of 'non-essential' retail will of course have been returned to a state which makes them appropriate for retail activities. However, those that have redefined their stores into ones that offer studio features for digital content creation are responding to a demand for activity of this kind alongside and amidst the retail experience. This demand looks set to rise as more and more digitally native consumers enter the market unless of course there is an unforeseen revolution or wide-spread trend shunning our use of digital – making it a new normal for retail.
In our latest insight report we explore a total of 10 new & increasingly popular store formats, and discuss whether we believe these retail formats to be transient or a new normal for retail.