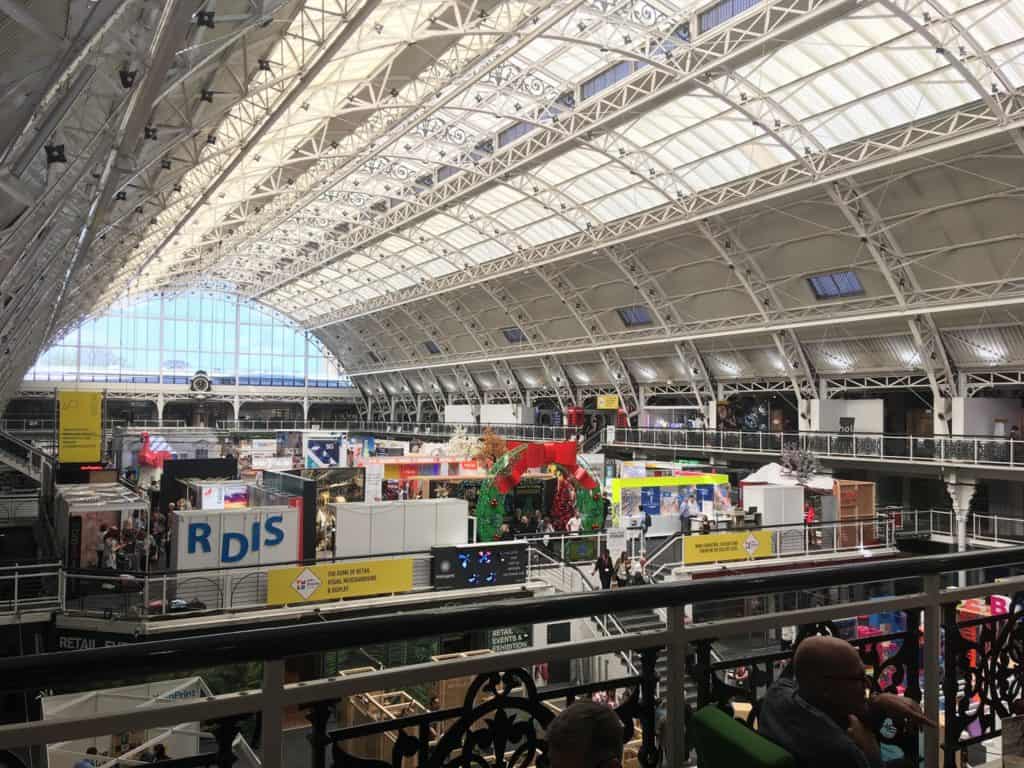 Bigger, Better, Inspirational
The Visual Merchandising & Display show is a world-changing experience for designers, creatives, thinkers and innovators to be all under one roof. This show is situated at the Business Design Centre in London.
The VM & Display show is the longest running exhibition for the industry, whether you are a retailer, designer, visual merchandiser or work in entertainment – to help promote your products, business and services in any way, so this show is a must, so at D4R we were eager to attend!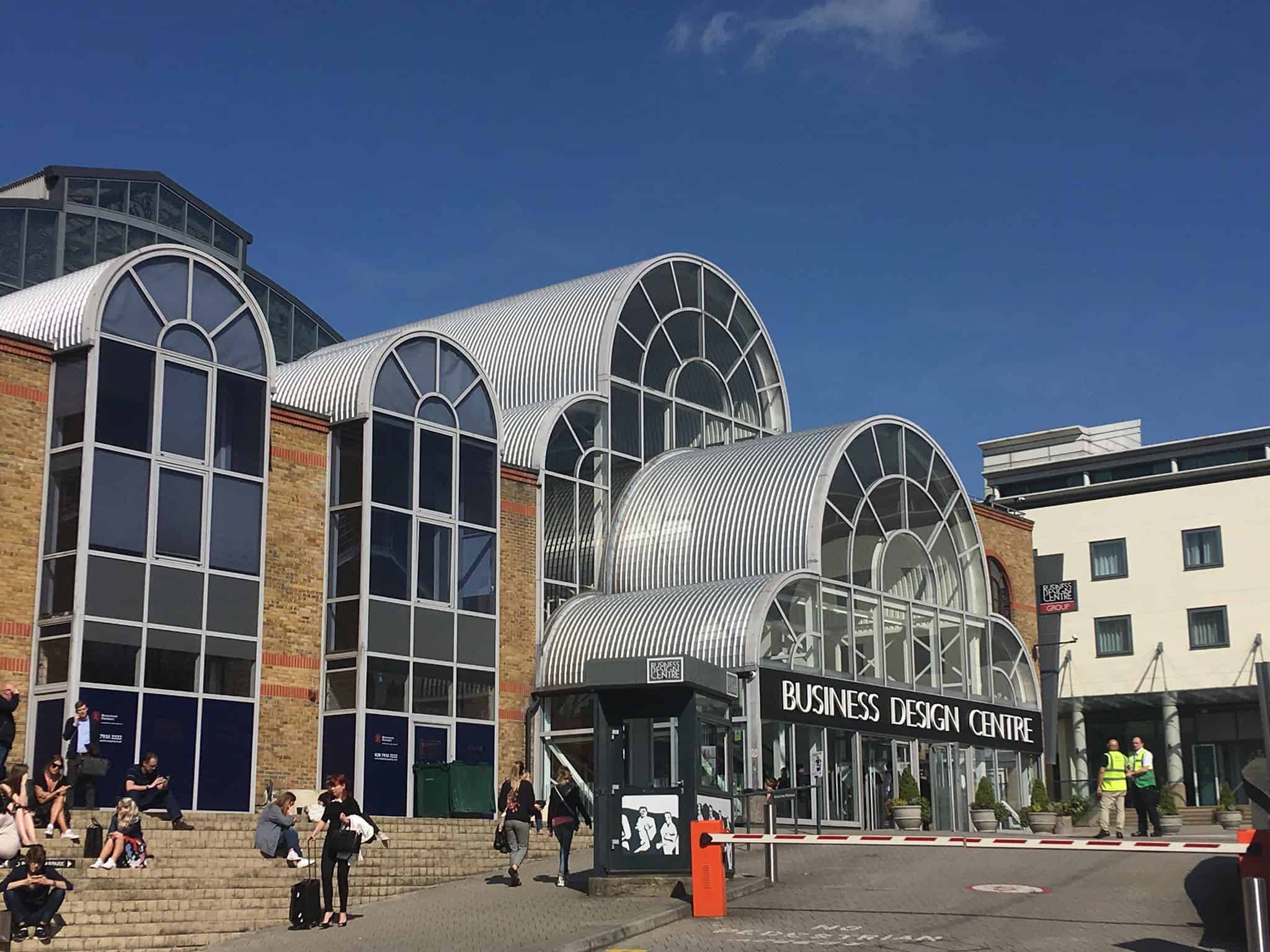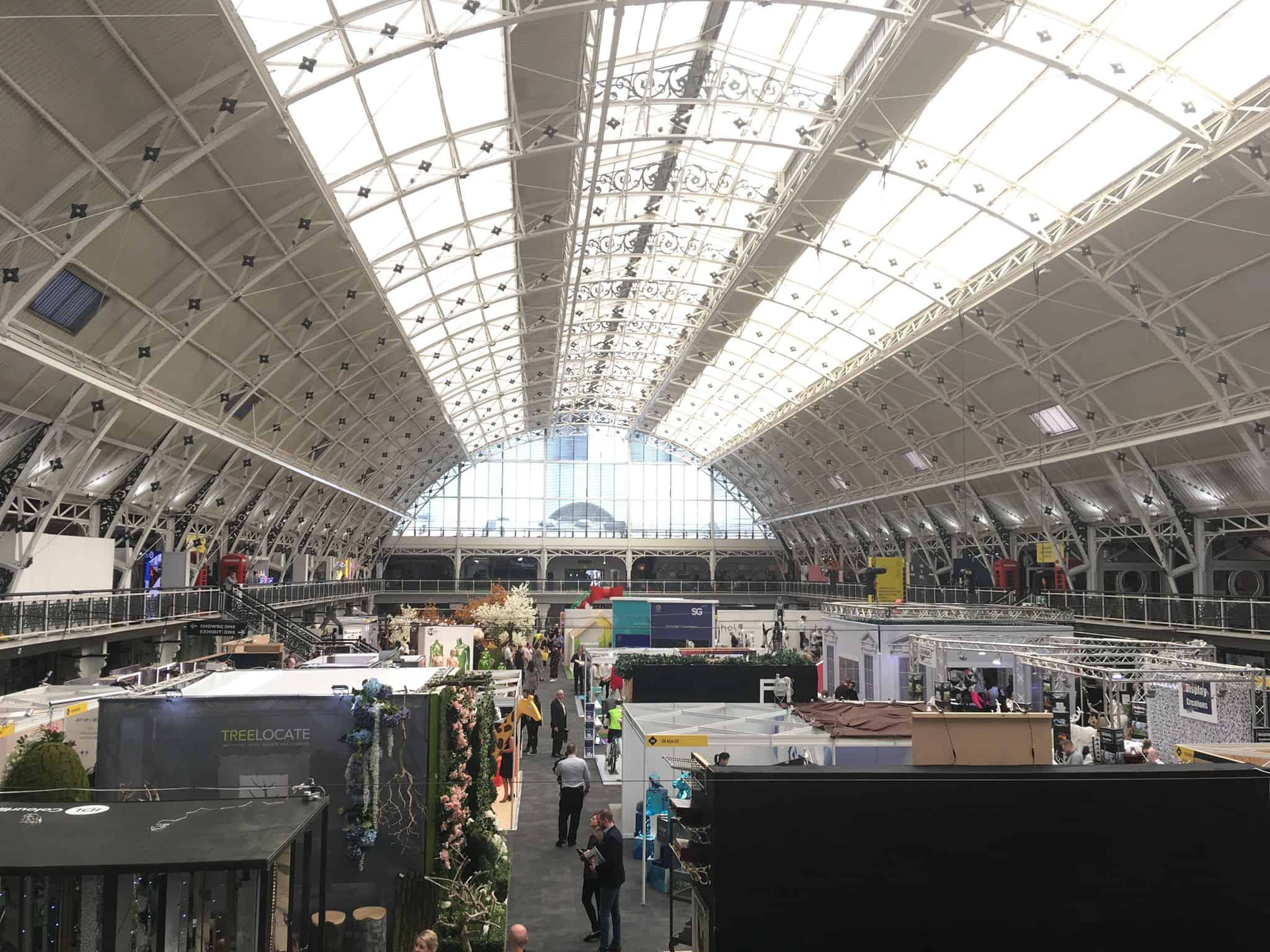 The show covers everything within visual merchandising and display, ranging from mannequins, light productions, print, fabrication production, Christmas decorations, prop design, display services, design, graphics, bust forms, turn-key services, POP and everything in-between!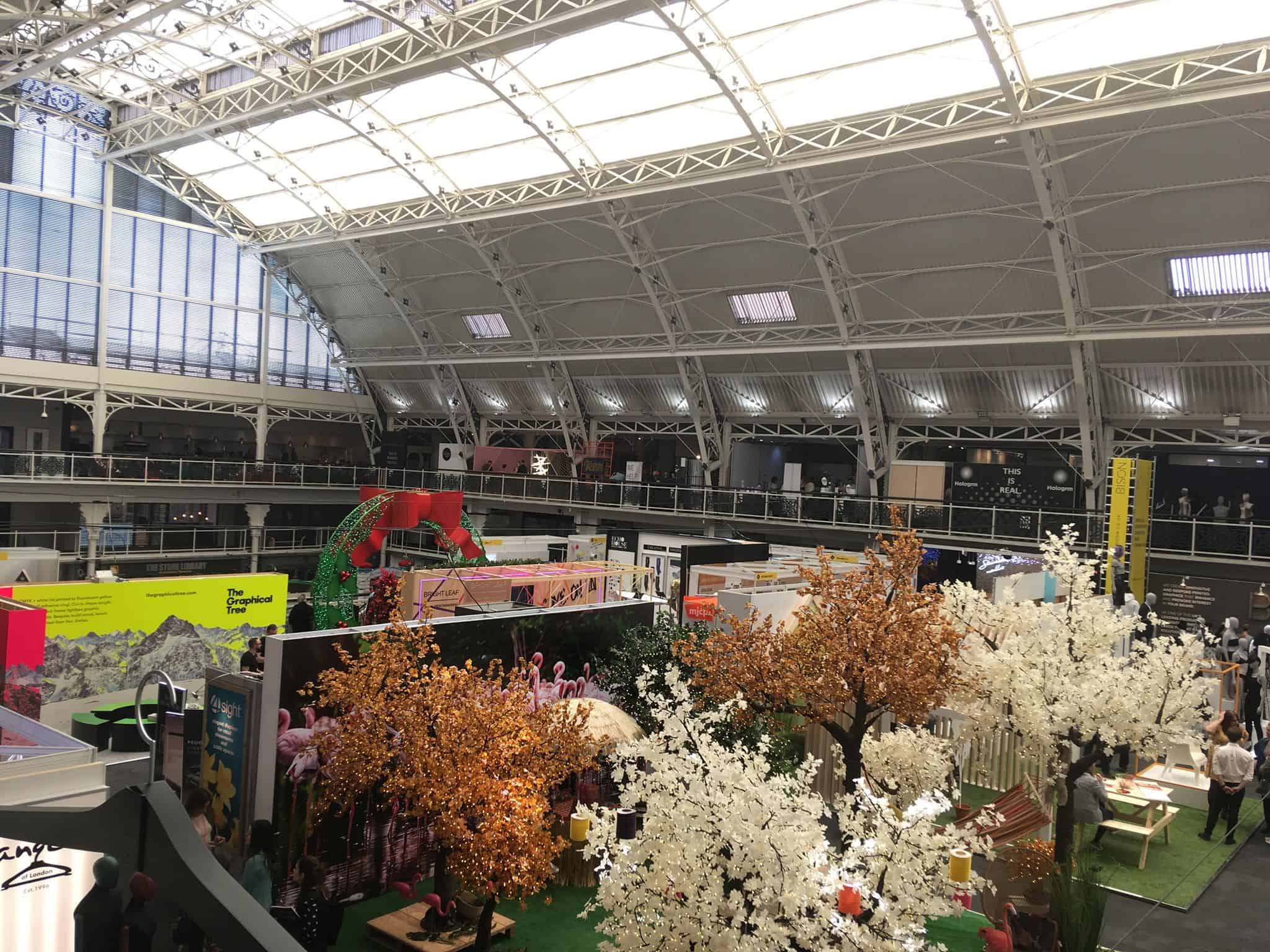 The VM & Display show is the place for all visual merchandising and display needs. Visitors can meet with an array of industry experts who can help make displays a reality, from concept to real life. You can get the chance to discuss any of your visual merchandising, design and display plans with the experts themselves.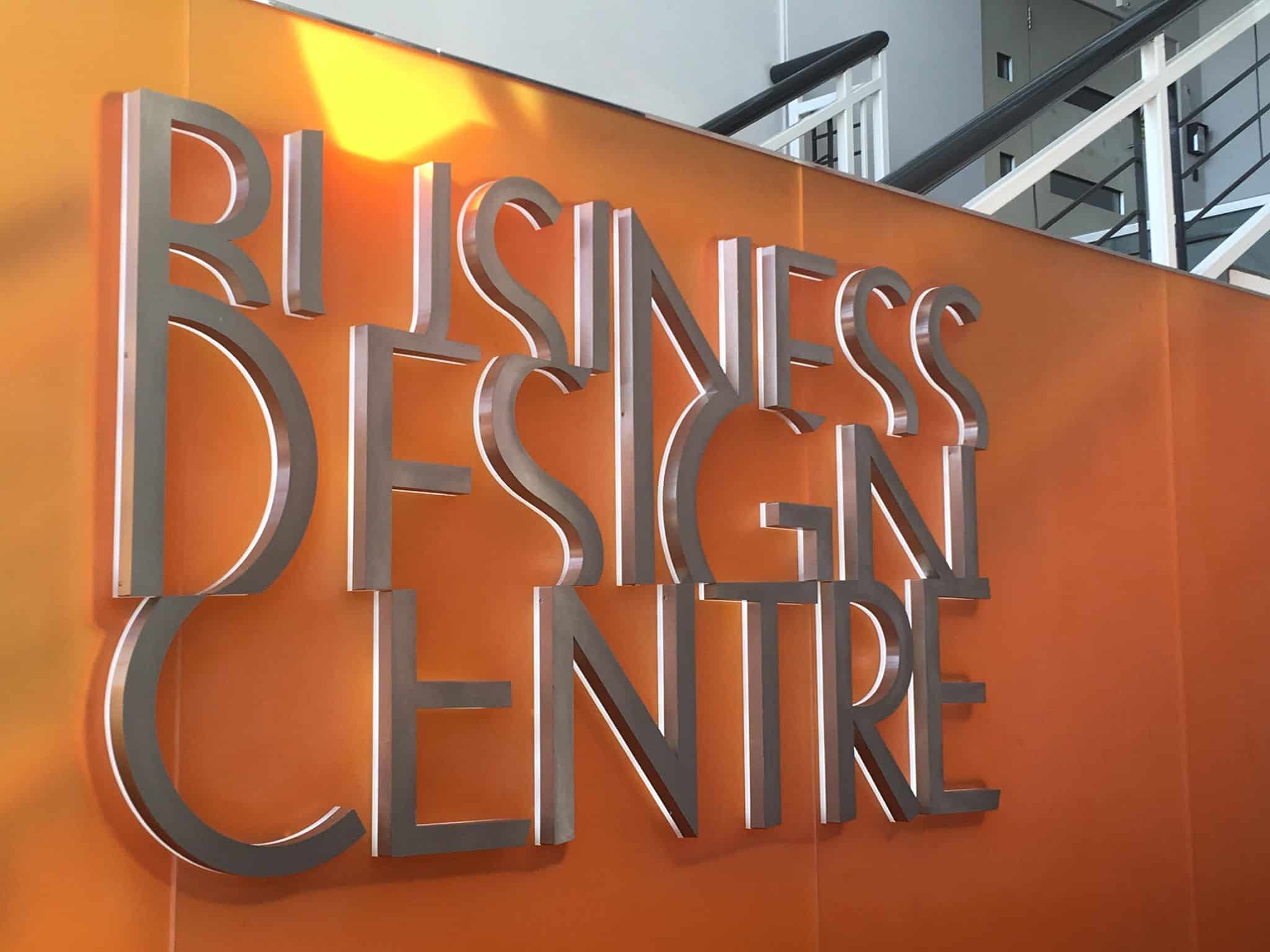 The Show provides exhibitors with the chance to present their expertise to the teams behind the high streets windows and in-store displays. This show takes place on 18th and 19th of April 2018. Due to popular demand, they have been extended into the galleries at the Business Design Centre. It is the 28th show, set for record visitor and exhibitor numbers, with many countries from across the globe represented and even more stand space allocated.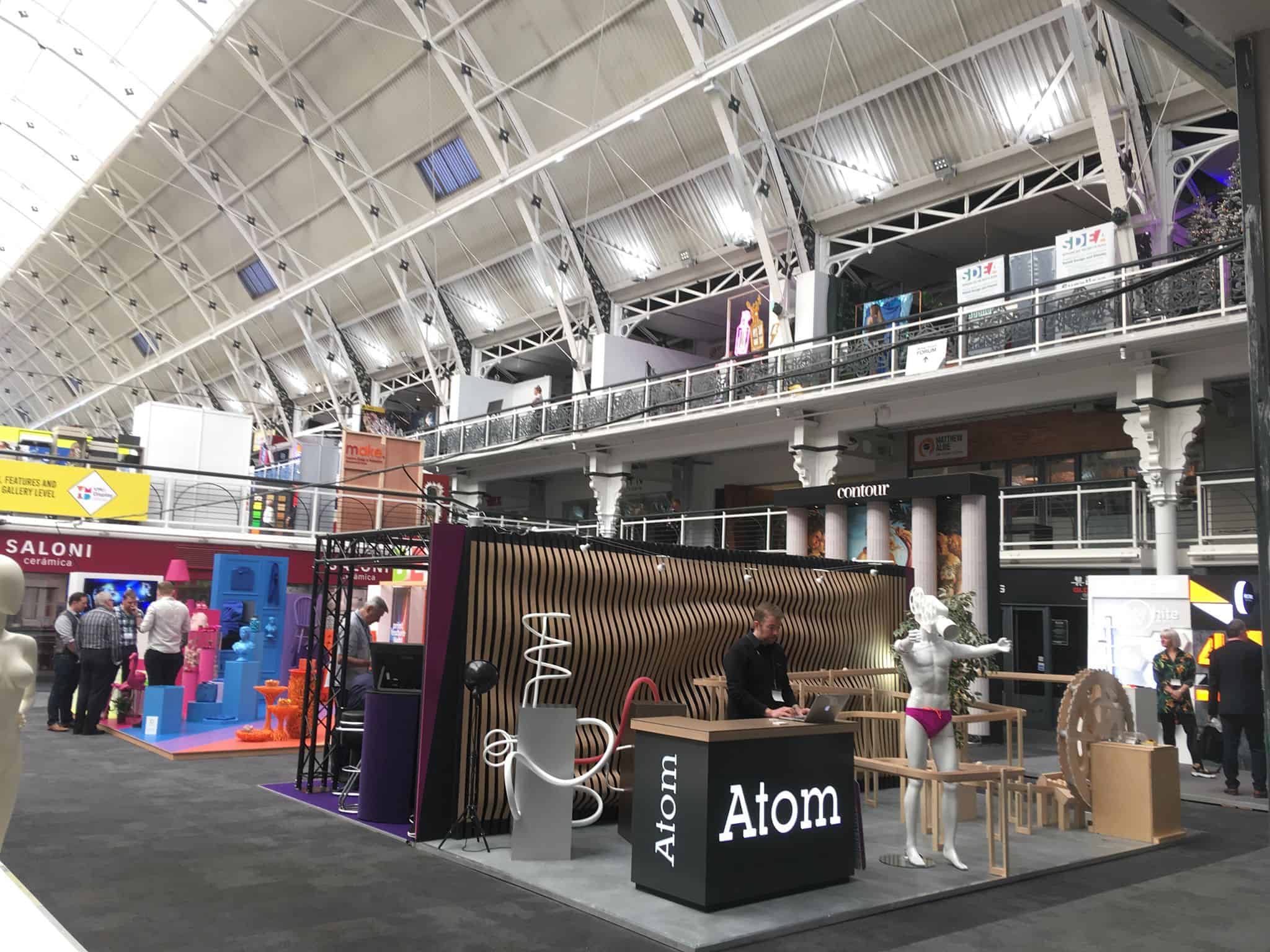 There were a few in-particular which stood out to us…
Display Logic – Creative Display & VM Solutions. They screamed colour with its coloured zones. BE BOLD – Is the two words they live by, and so their stand lived up to that! The use of minimal props situated within its matching colour zones are a clever way of breaking up the floor space without disturbing the colour sector. Their use of hanging displays showcases the production of their capabilities which is a great way to visualise in person, like a showroom presentation.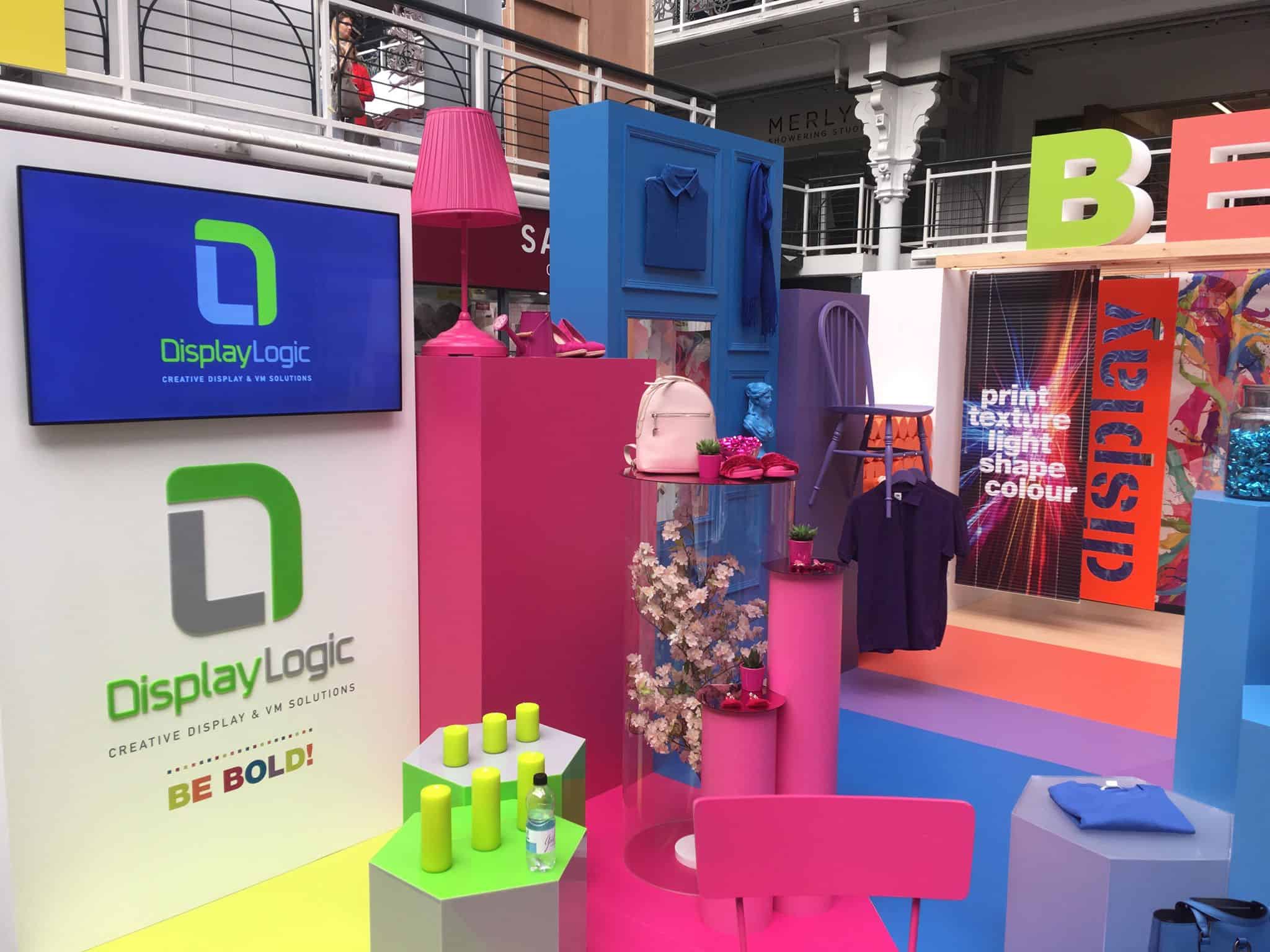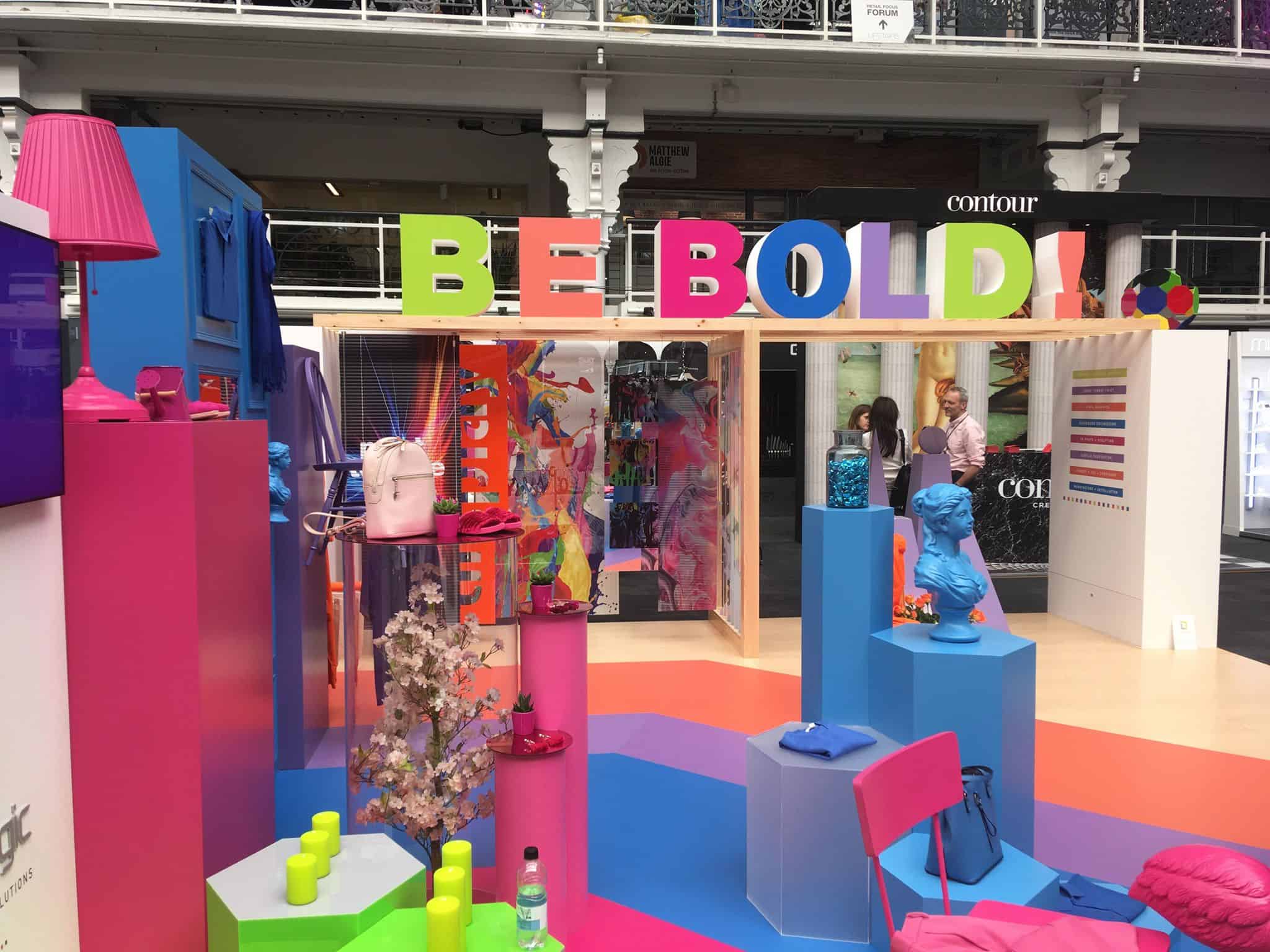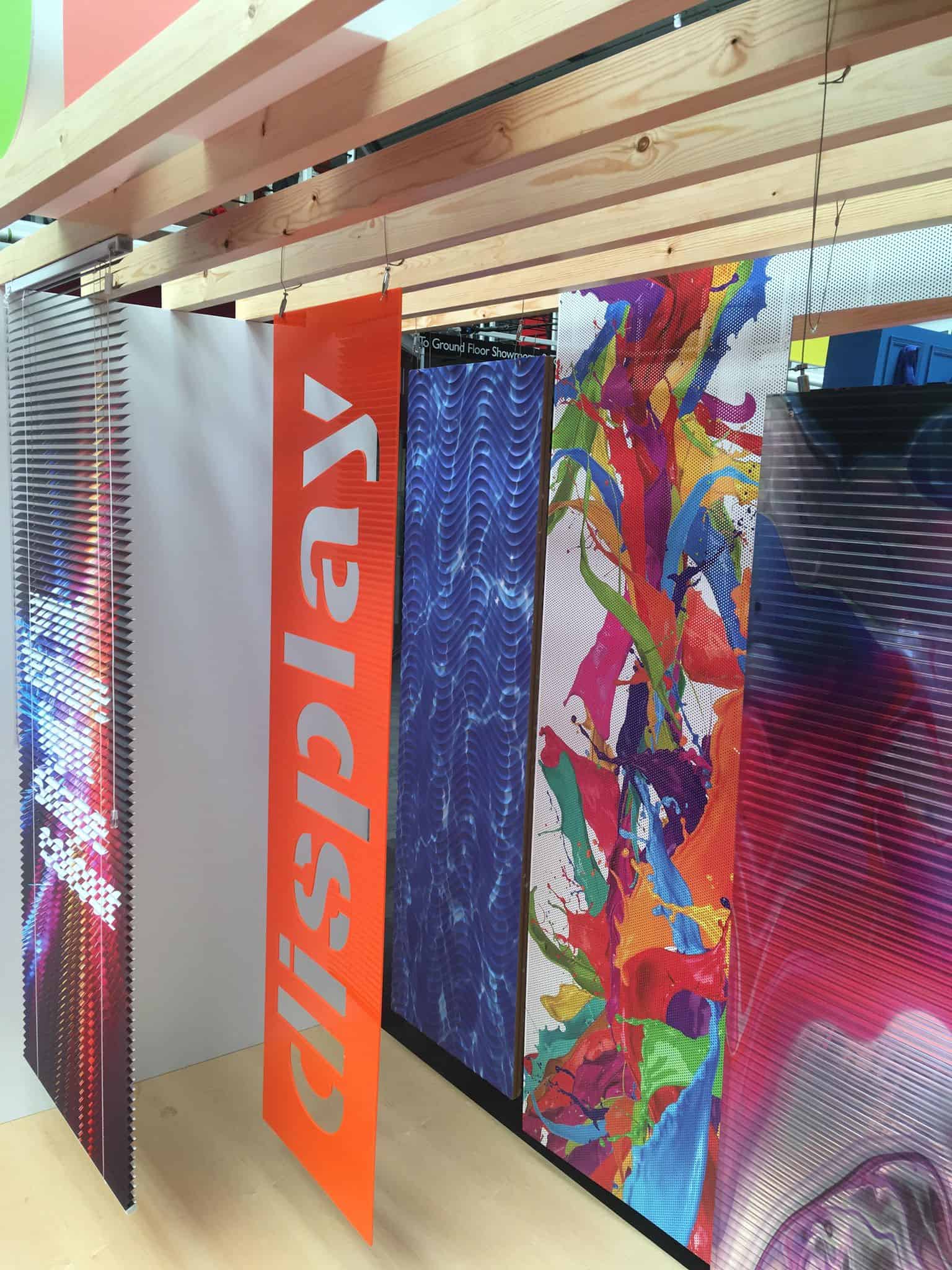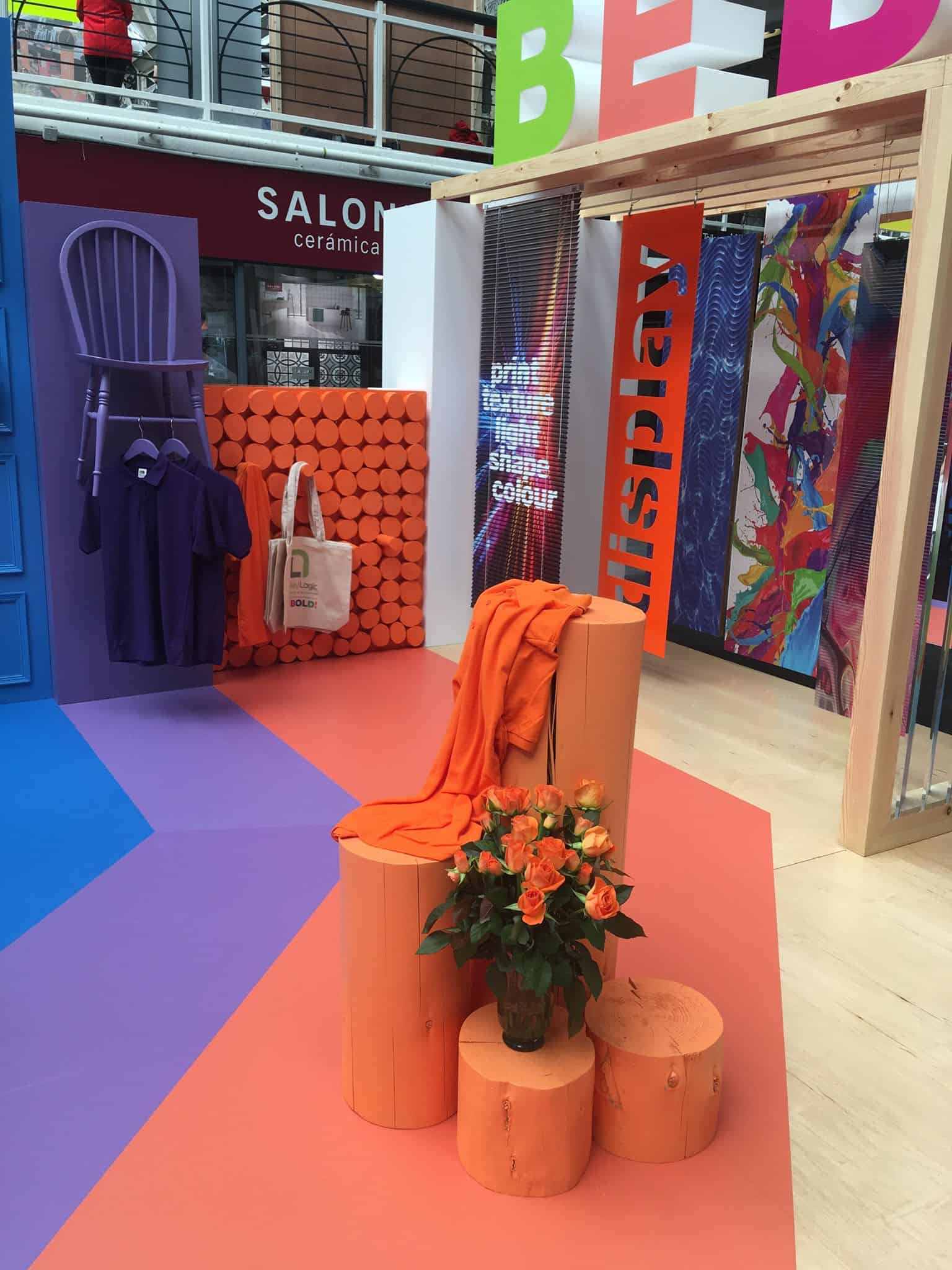 Hello Flamingo – Retail Design and Prop Manufacturer. Another stand in which showcased lots of colour, however with a different pantone selection – pastel colours! Pastel colours have come back around and really captures your attention. The colours set the theme of old school vibes with the use of the 1970's style cabinets at the 'cocktail bar' and retro television unit. Hello Flamingo included colour throughout their space with no blank/dead areas. They had a bold yellow bag as their giveaway, which included a leaflet inside about what they are all about – a lovely touch!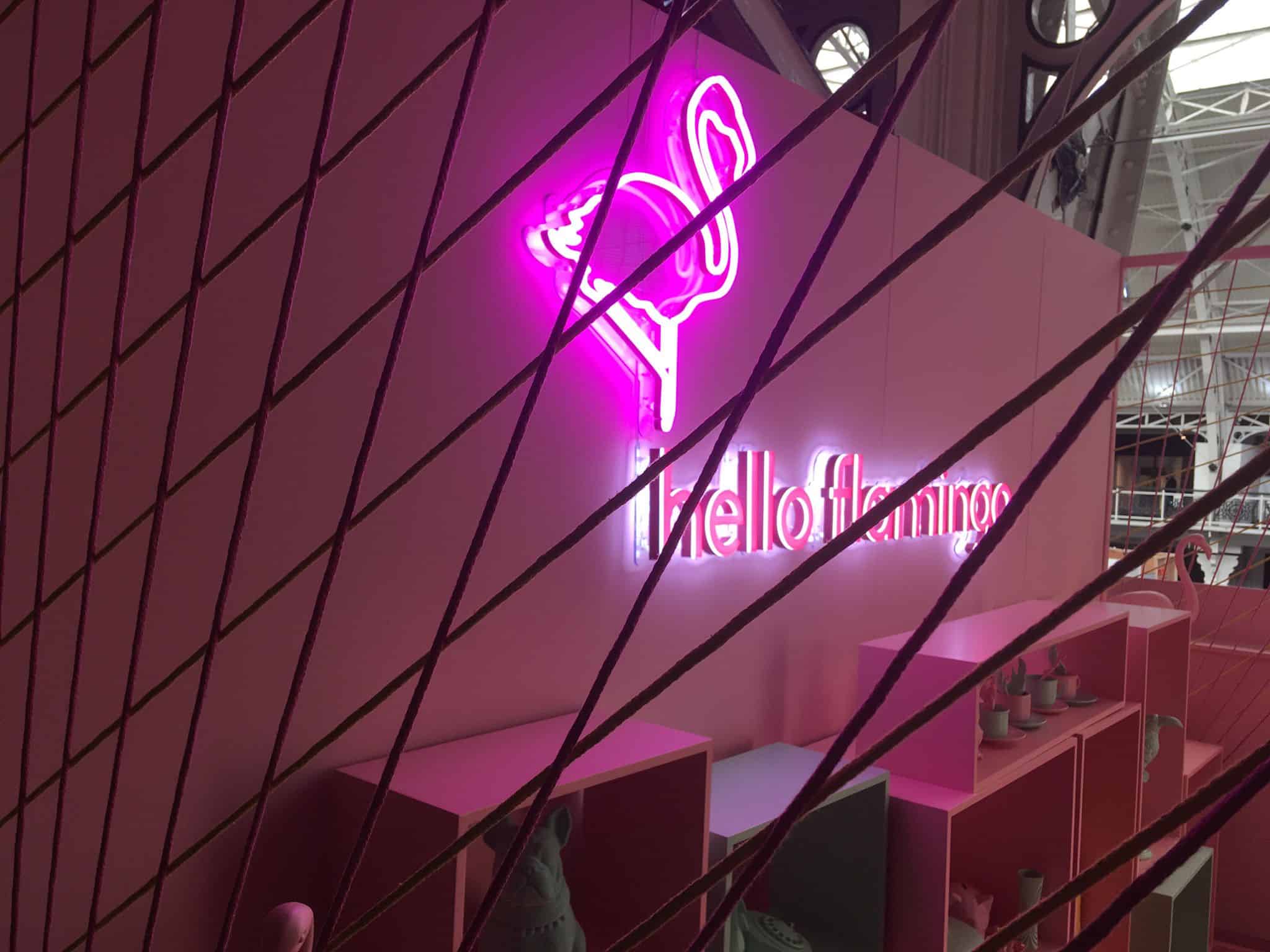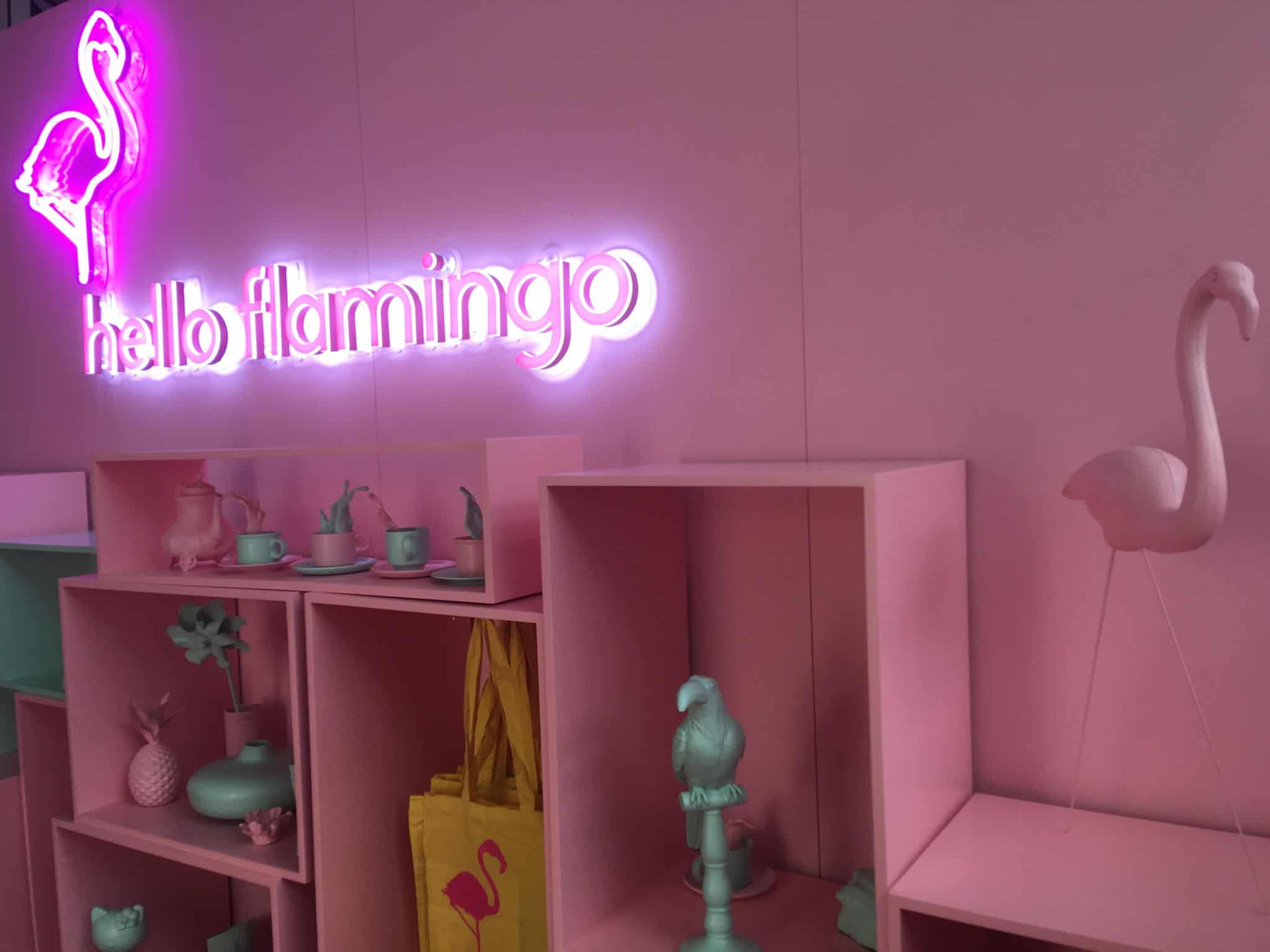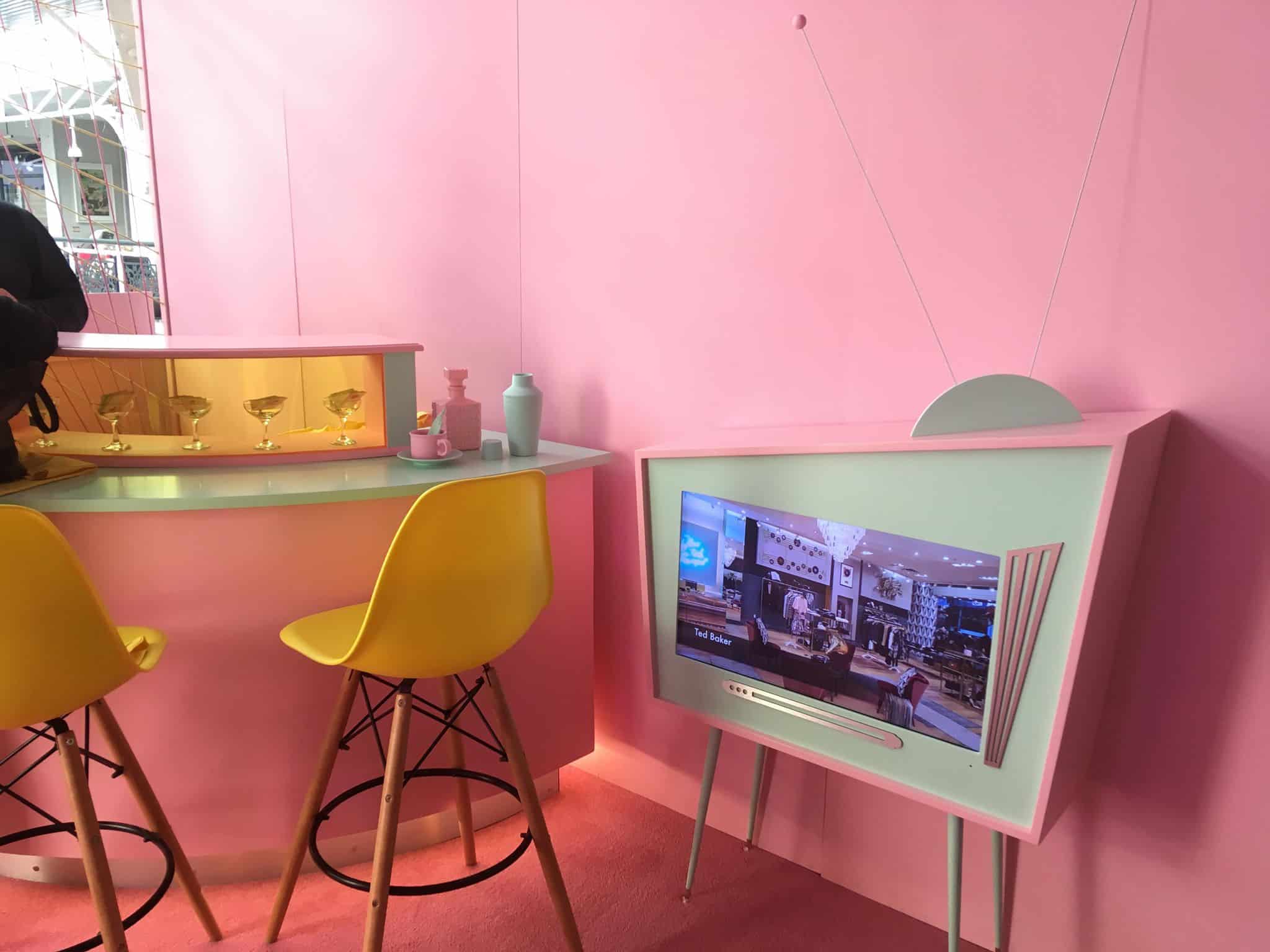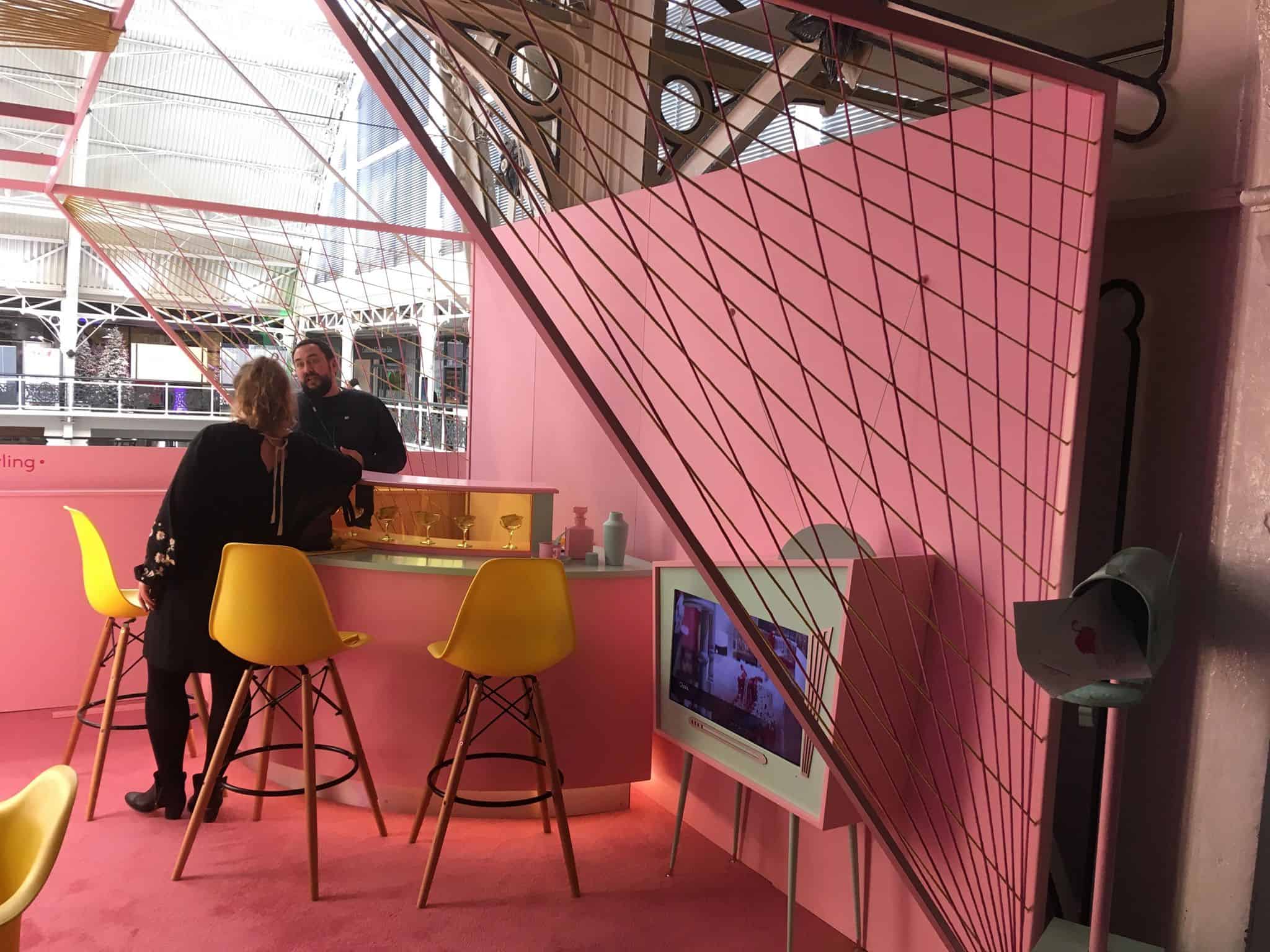 Their central light display was hard to miss too…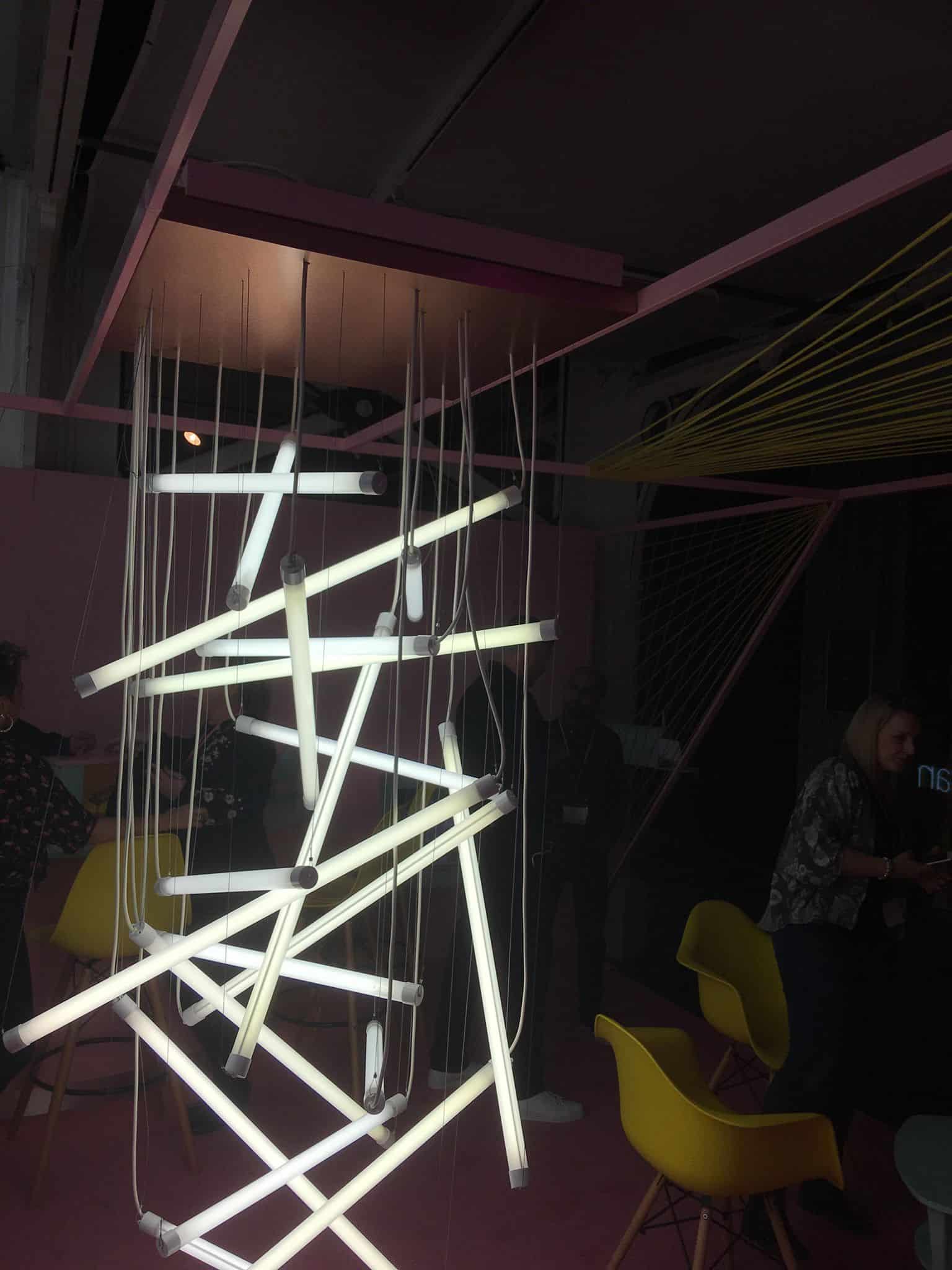 Matt Wingfield – Concept, Campaign, Design, Make, Install – Studio.com. Matt showcased his display in a very 'recycled' and 'eco-friendly' setting. The mannequin which was situated in the middle of the stand was dressed in recycled/cardboard feel paper in a funky hand-designed print by Matt himself, giving more of a rustic and personal feel. The overall stand was a different approach to all the others we saw that day, a less contemporary and with a more self-produced element to it. His idea of a giveaway was trendy and different – they were small cut out samples of work he had created himself.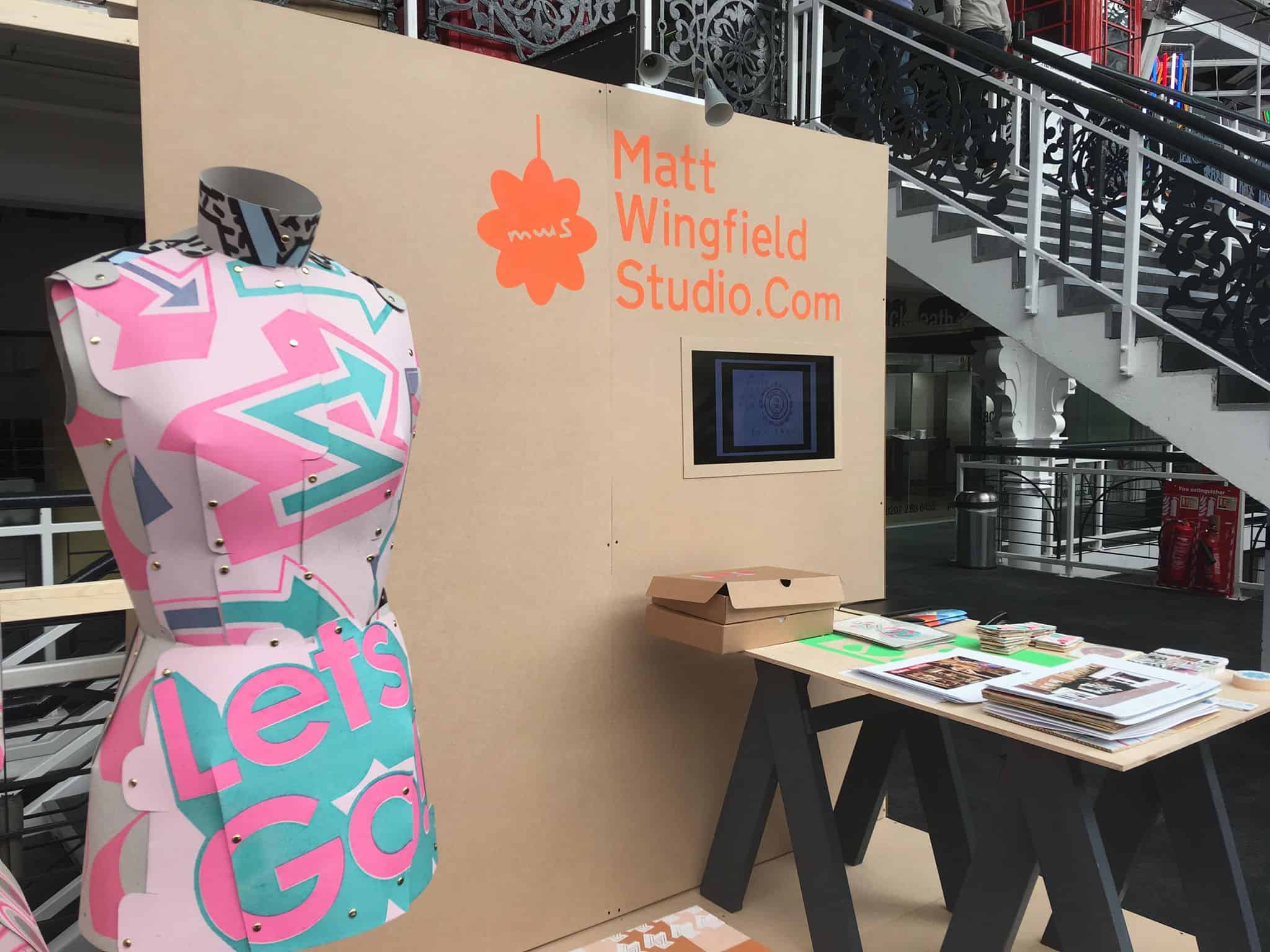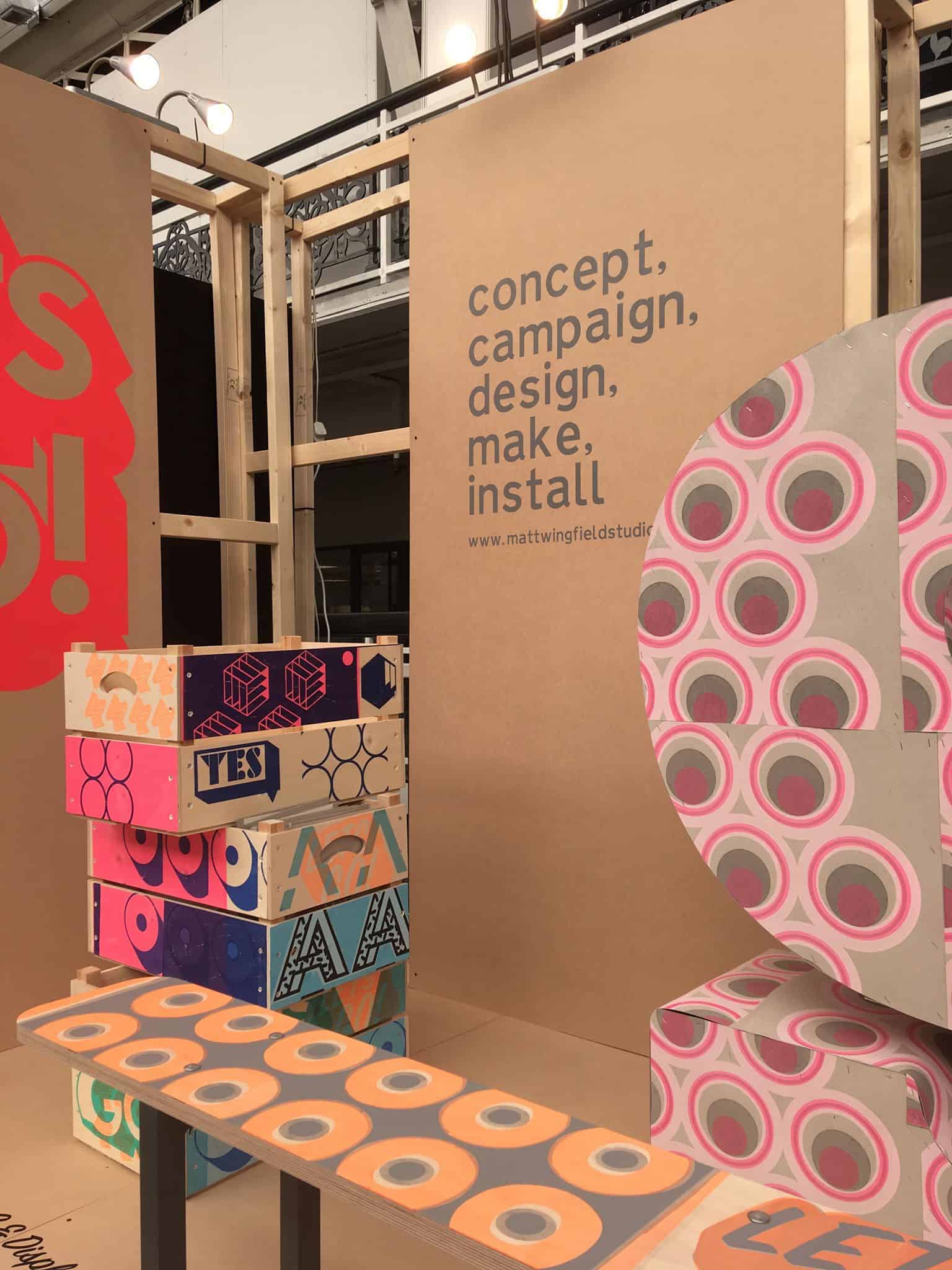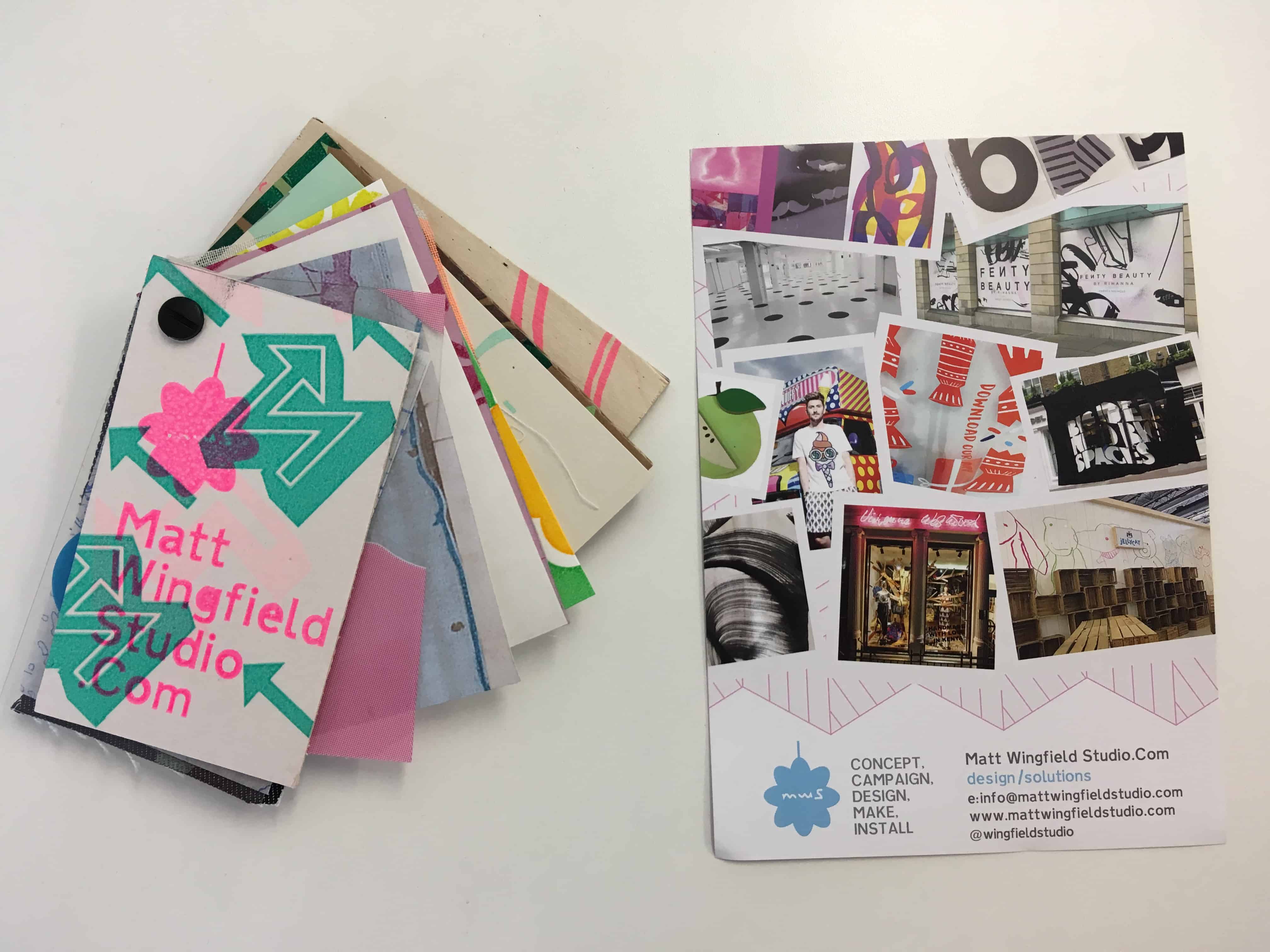 County Display – Concept, Development, Manufacture, Installation, Upholstery. County Display's pitch was one that everyone wanted to visit! Their vibrant stand attracted your attention, but the most eye-catching prop of all was the huge three-dimensional flamingo where customers could go up and get their pictures taken, a great way to spread their business around on all social media platforms, because who doesn't love a hashtag nowadays? It was a talking point and a destination where everyone was aware of, a 'meeting point' if you wish and an impressive example of their capabilities.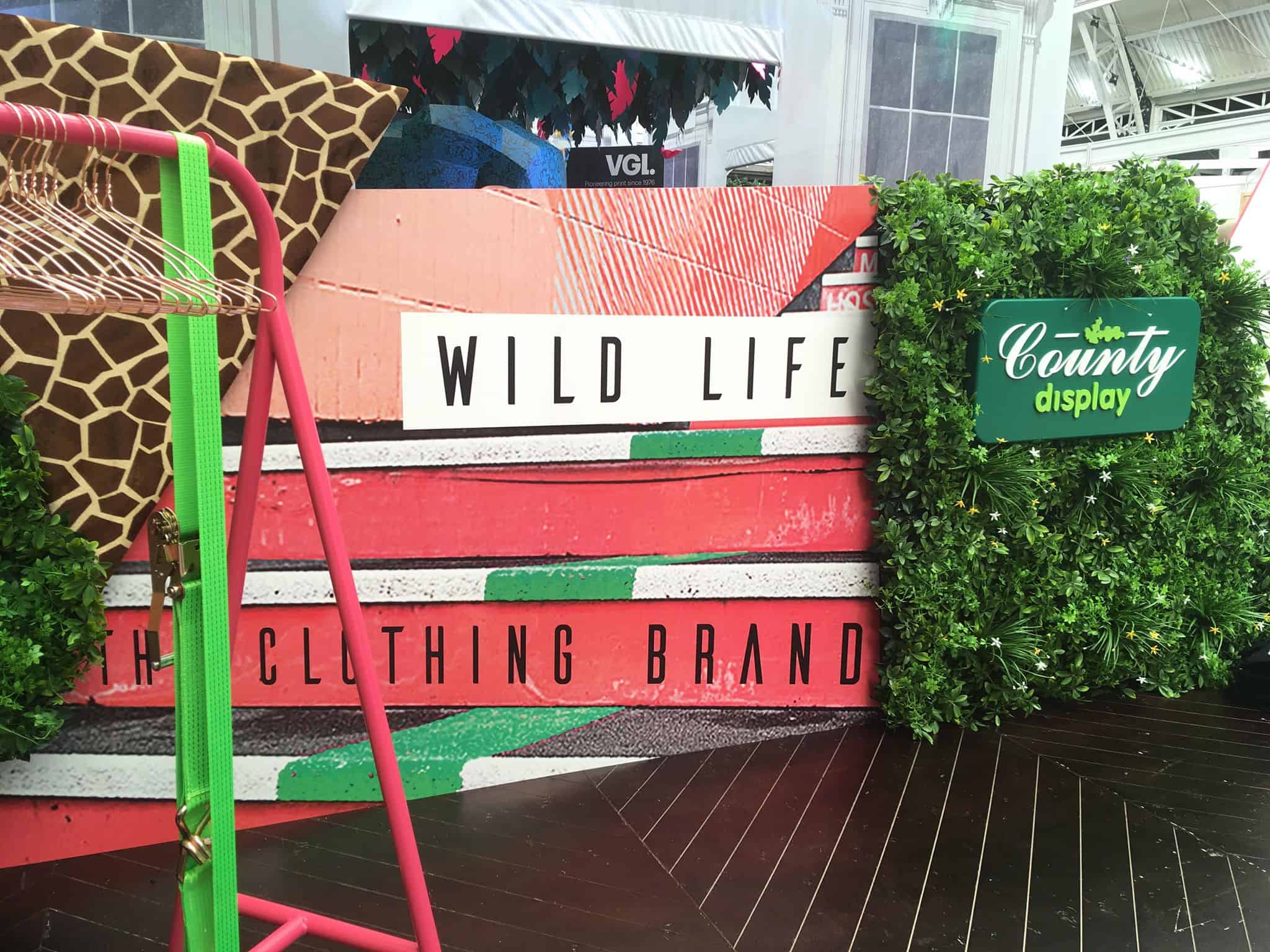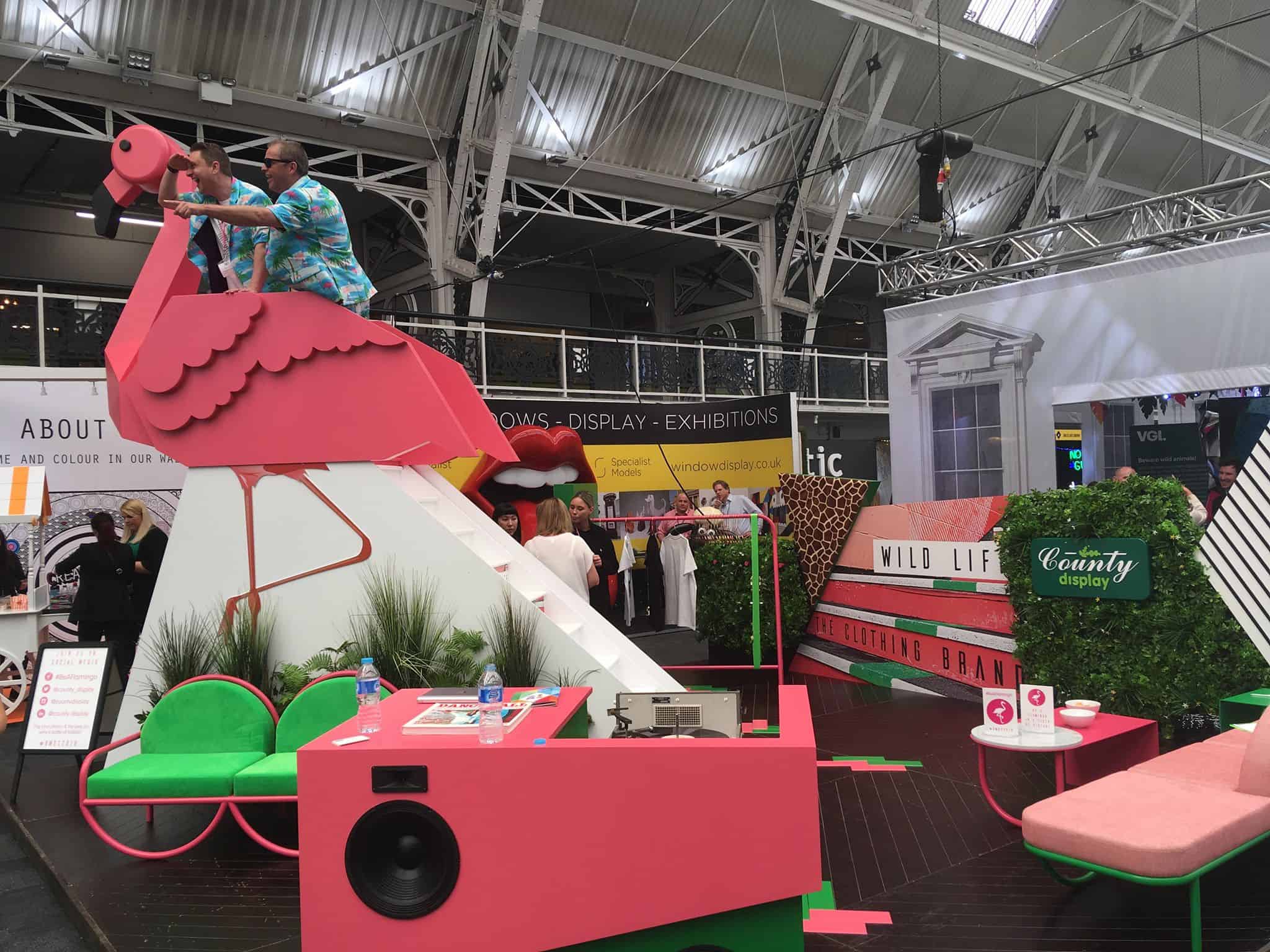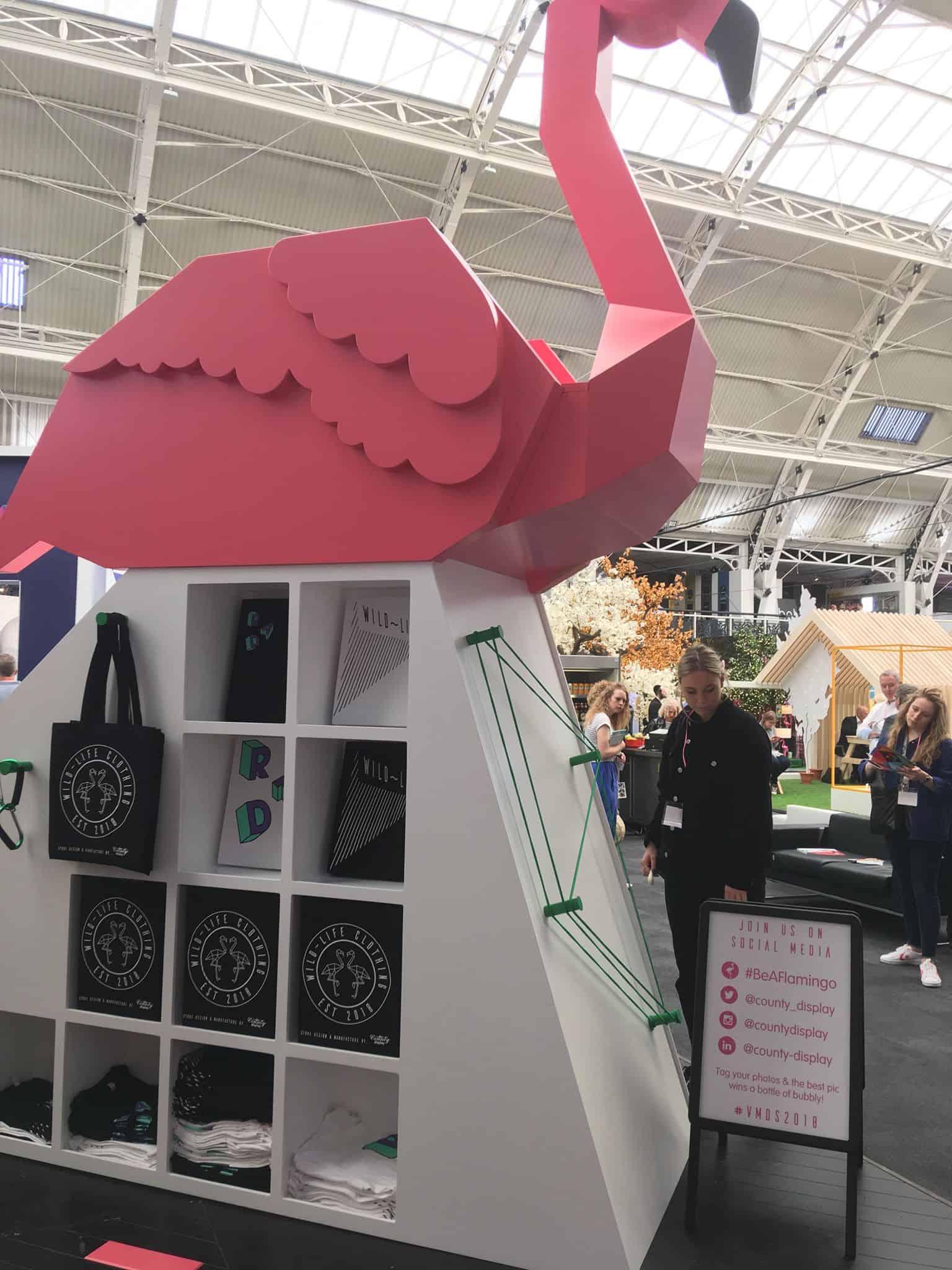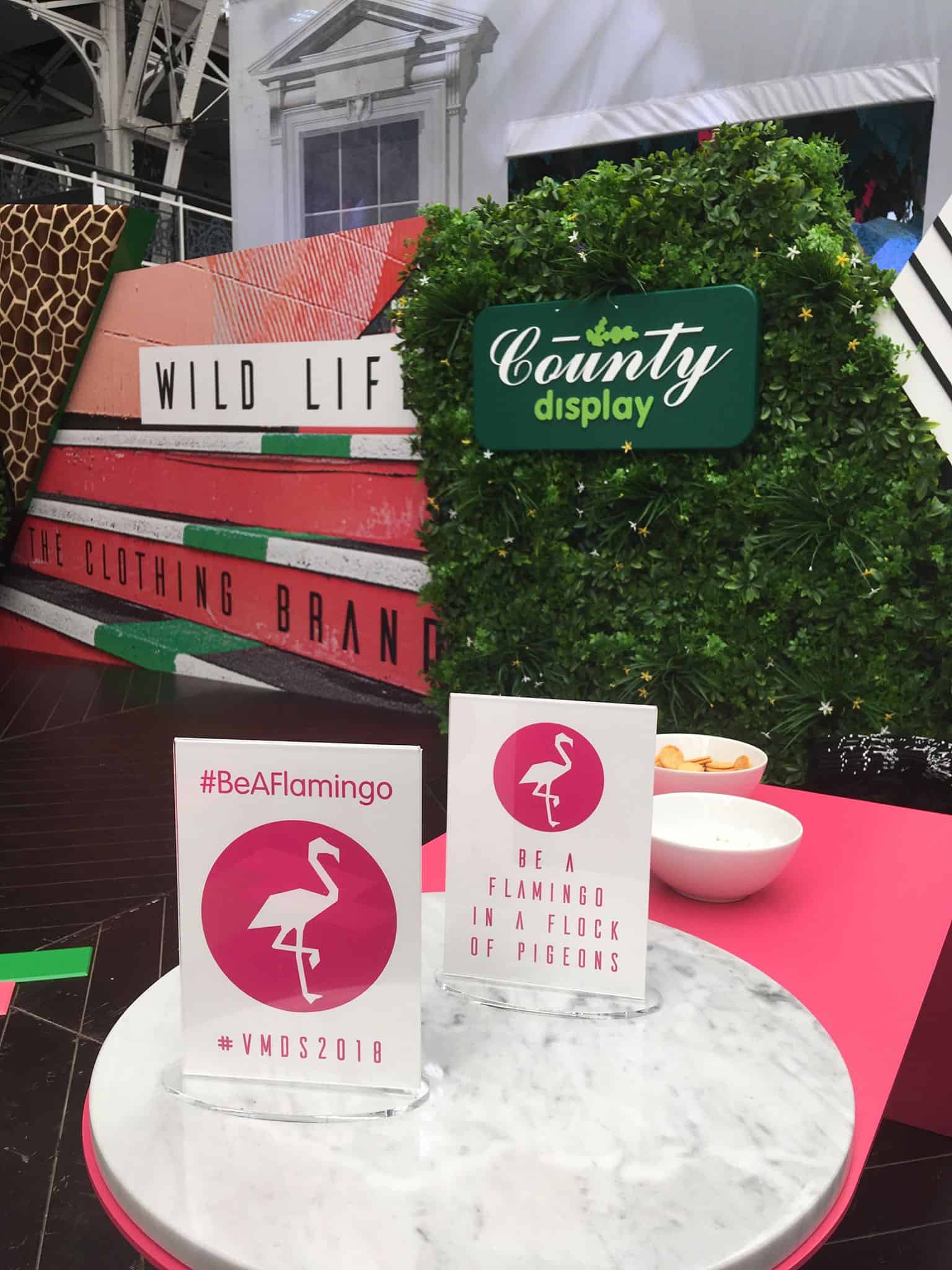 Pennant – Specialist Acrylic Fabricators. Pennant, their presentation was a minimal production at their exhibition space, it showcased one huge piece of art in which they specialise in. They have supplied for; high street retailers, department stores, museums, restaurant and shop fittings for over 35 years. They used recycled acrylic and are very strong on caring for the environment. A whole wall was dedicated to their bohemian style pattern made from their acrylic – a stunning effect.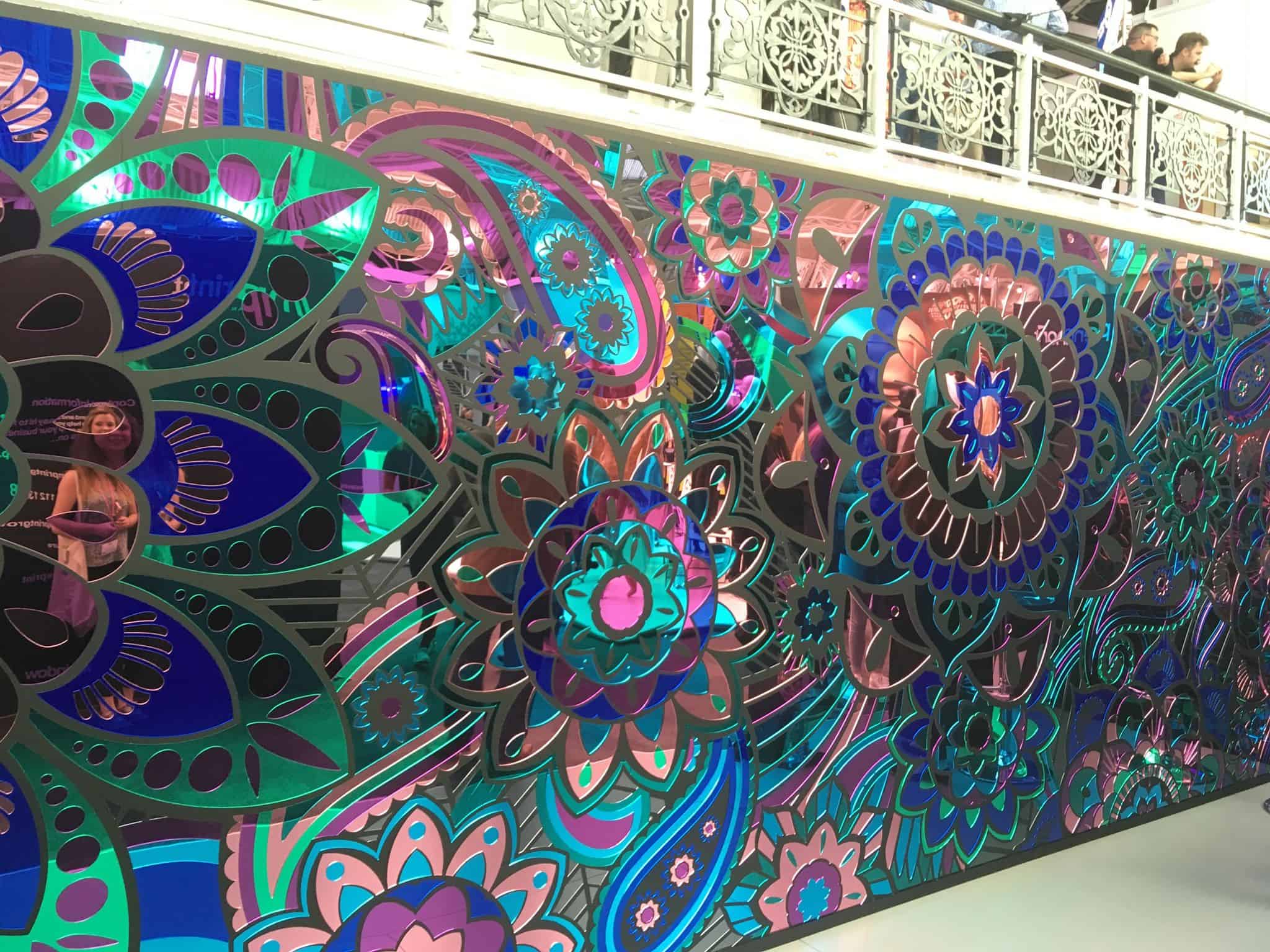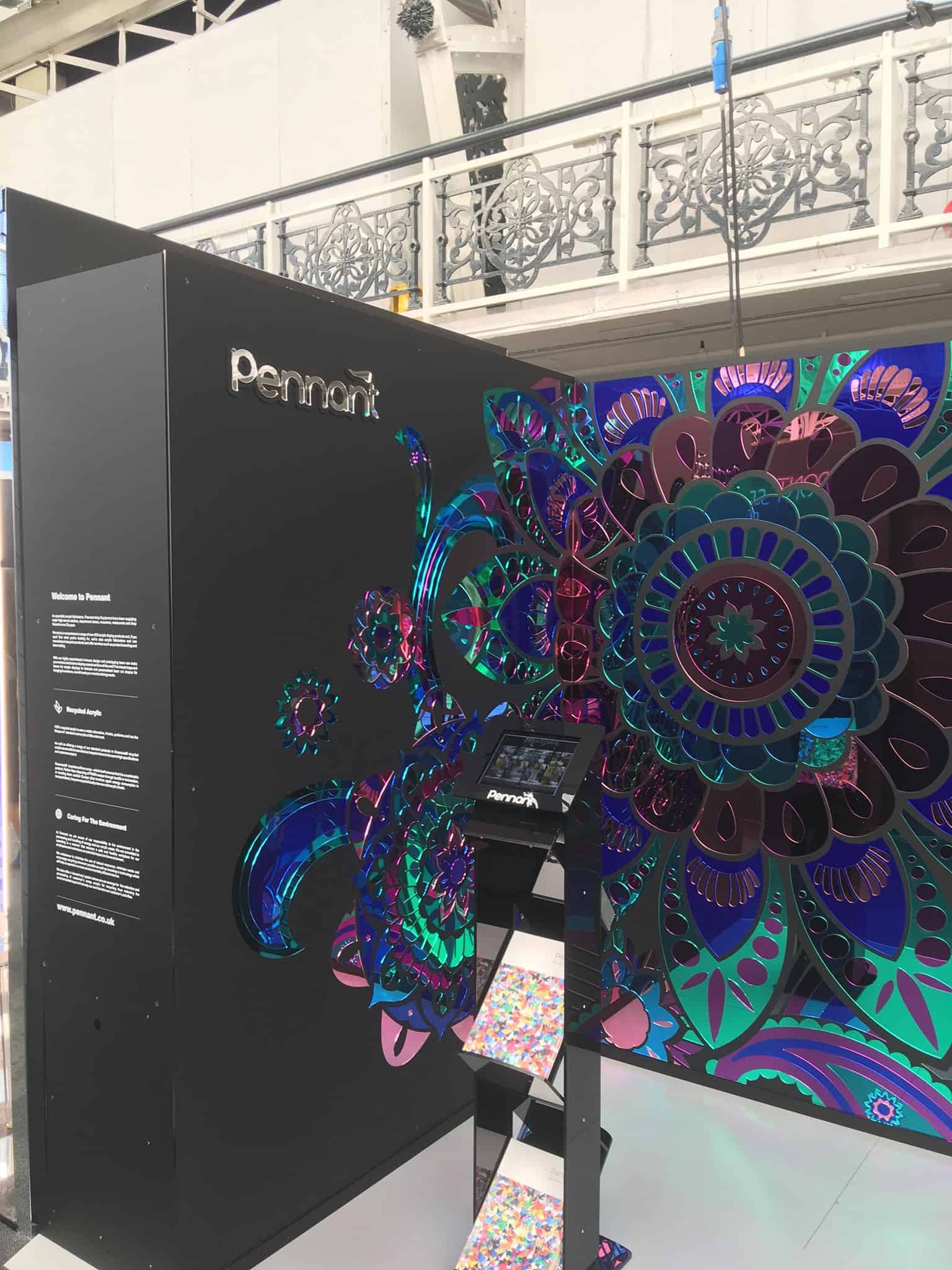 Solus Lighting – LED TREES. When seeing the Solus Lighting pitch from afar, it caught our eye with its use of pretty coloured trees and the holiday feel with its use of summer related props.  The trees were prominent, which brought attention to the fun accessories included; animals, hammock, chairs and a drinking hut. Overall, it had a warm and welcoming feel to it which is a great way of bringing potential clients onto the stand.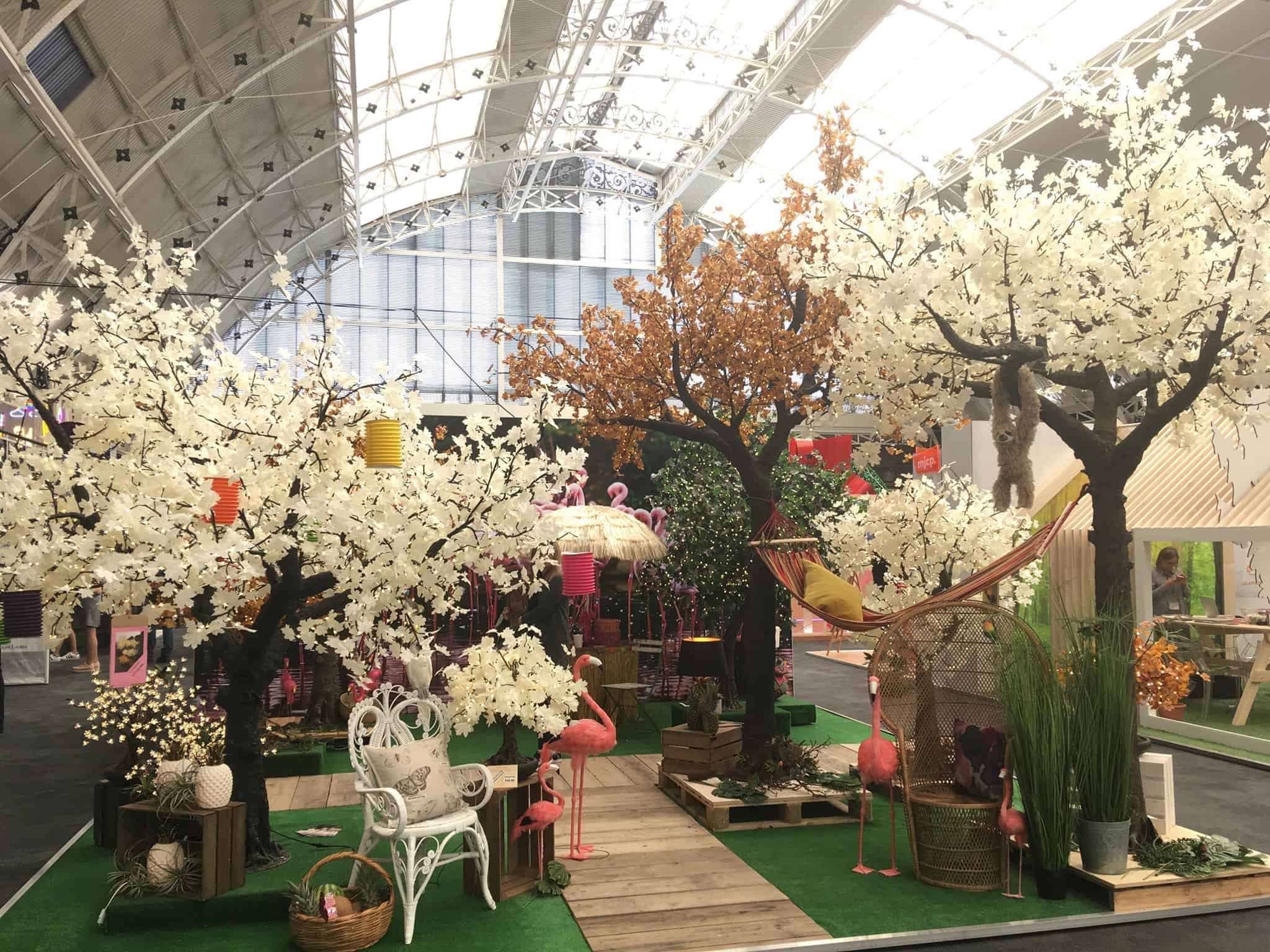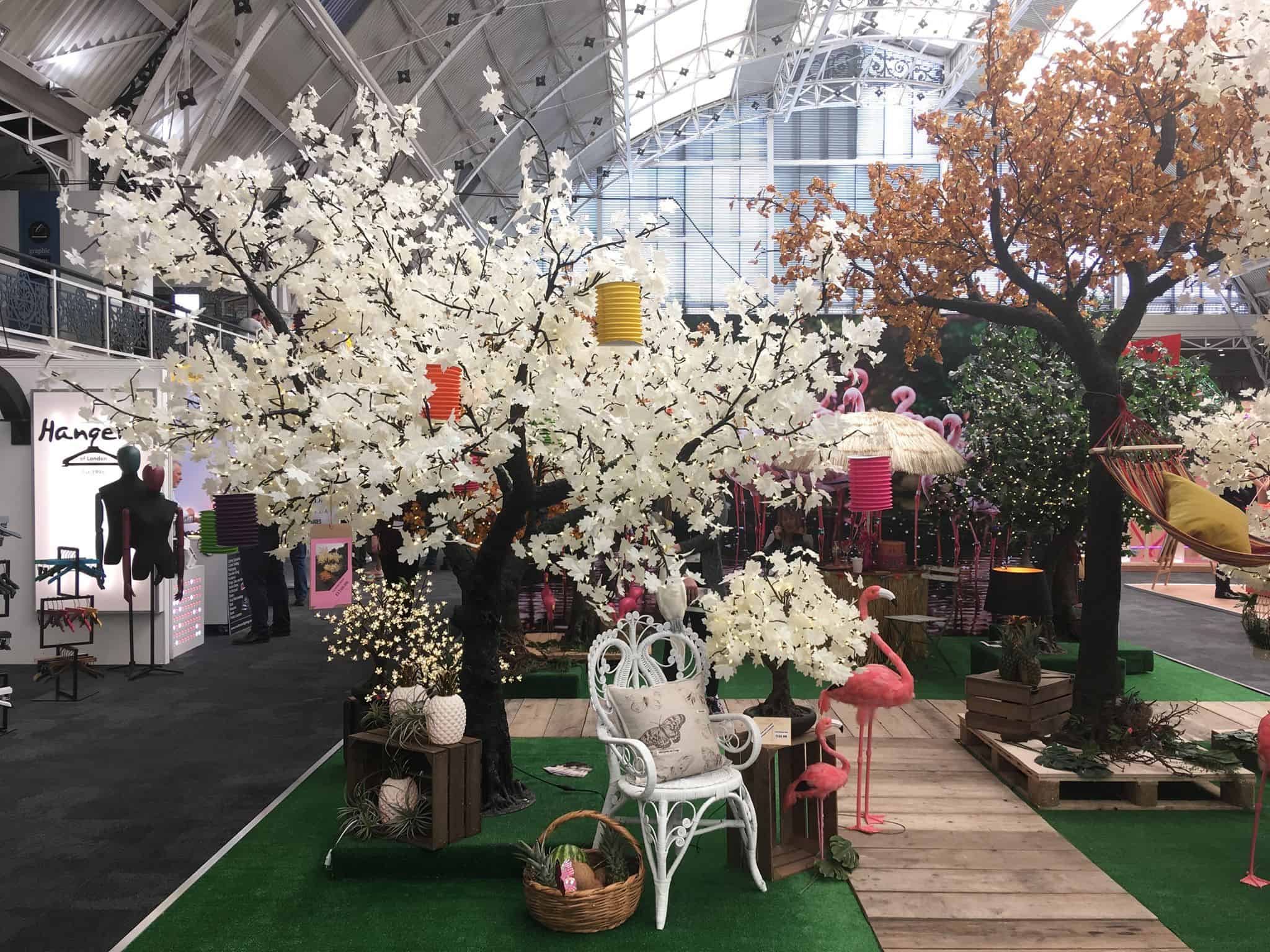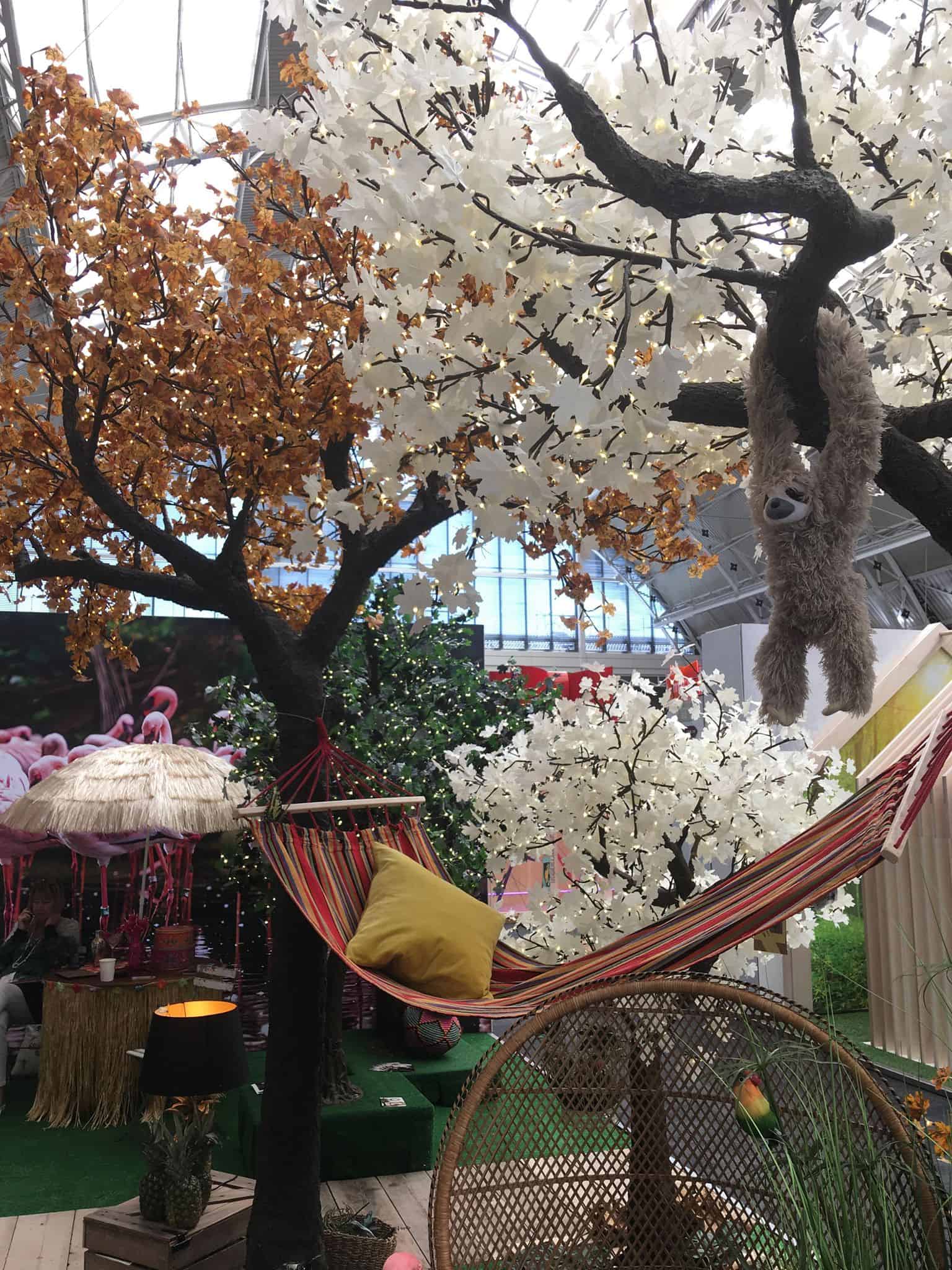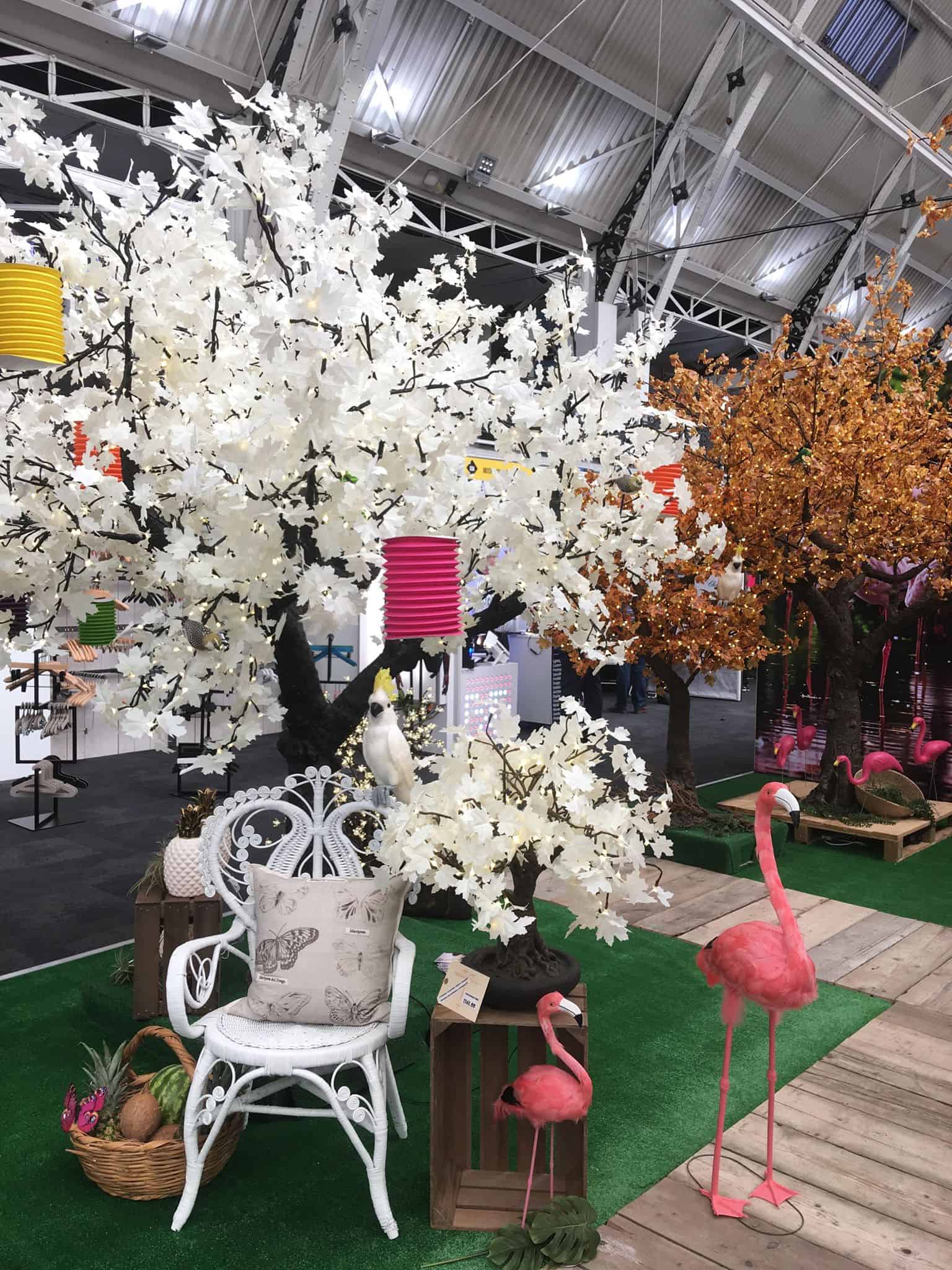 Getting people involved…
Mad About Design. Included a warm and welcoming touch to their stand with their wall graphic quoting 'Come and colour in our wall!'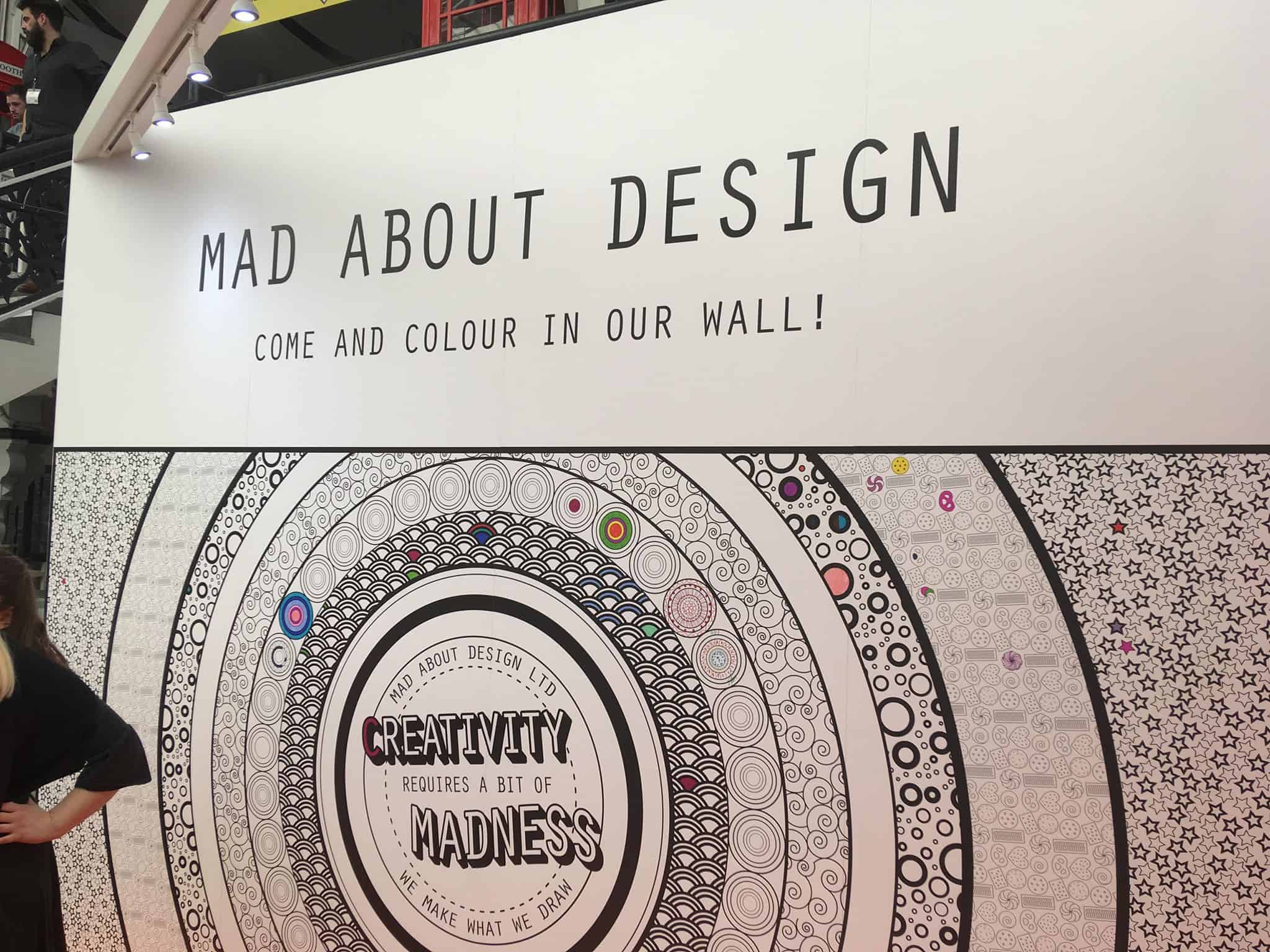 Event Prop Hire. A company where you can hire props for whatever occasion that may be. There was a booth at the back where you could take part in the Hook-A-Duck competition and the winner would win discount with the company. A great way to get potential clients involved!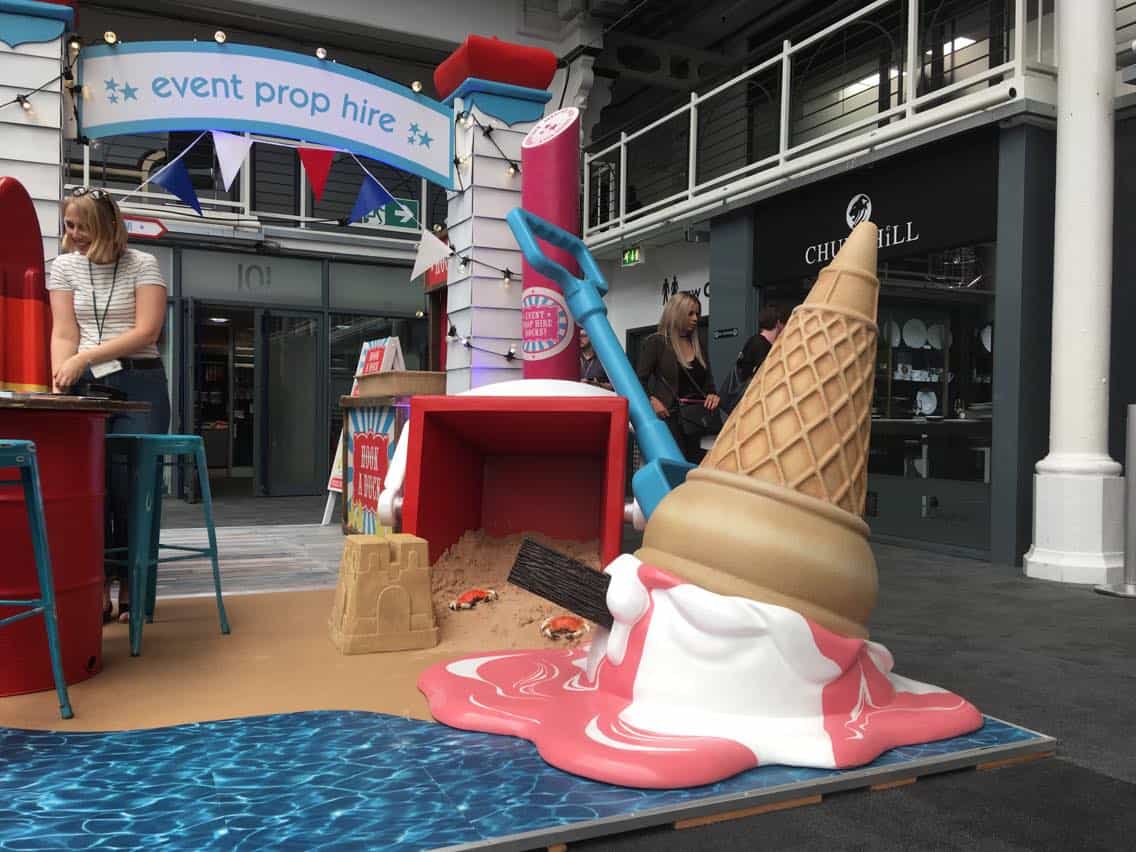 ImPrint – Be The Window. A fun opportunity for clients to get 'into the window' and hold up the large polaroid accessory and dress up in fun party props. (Hashtag) #bethewindow to be in a chance of winning a bottle of champagne!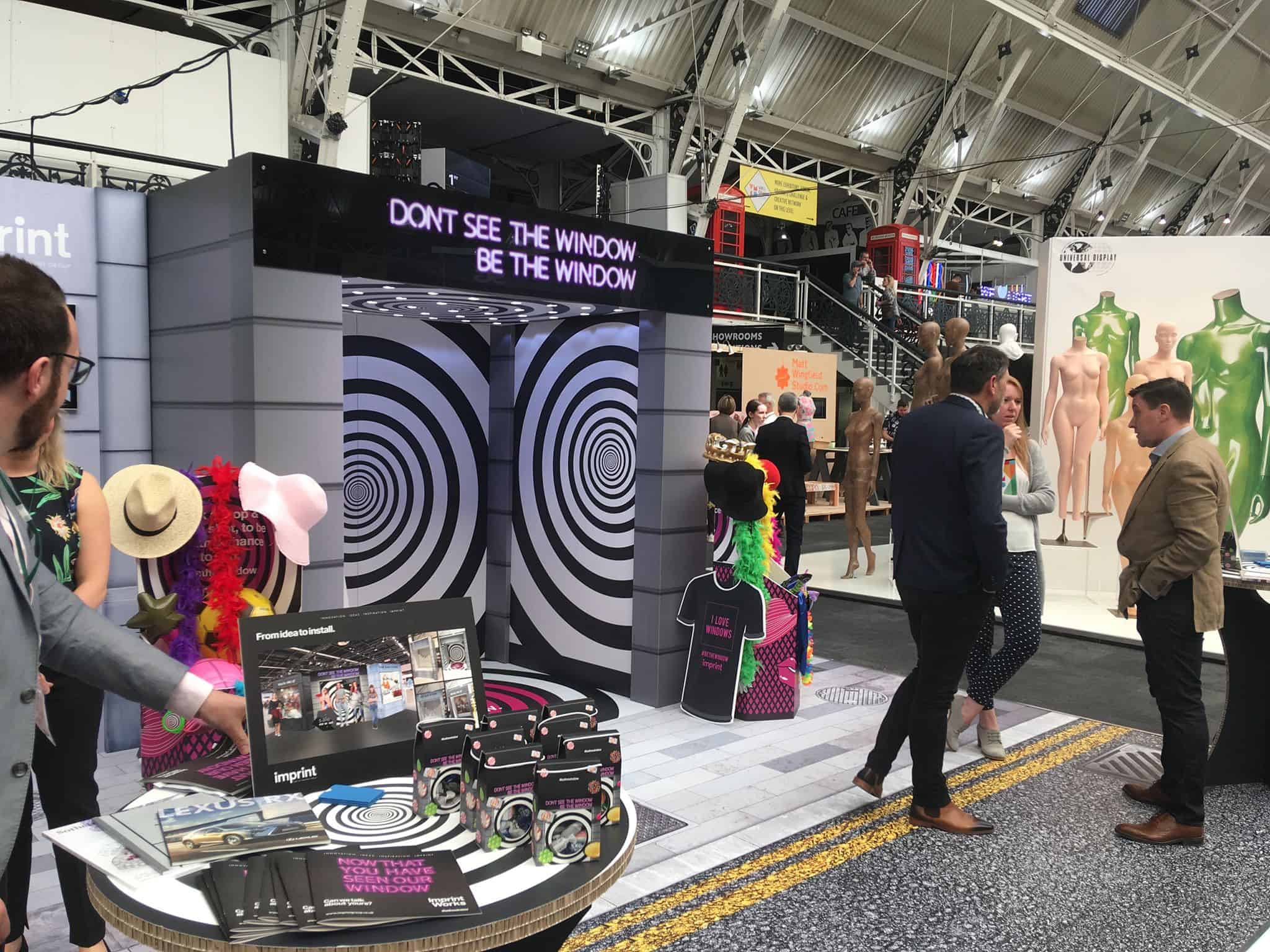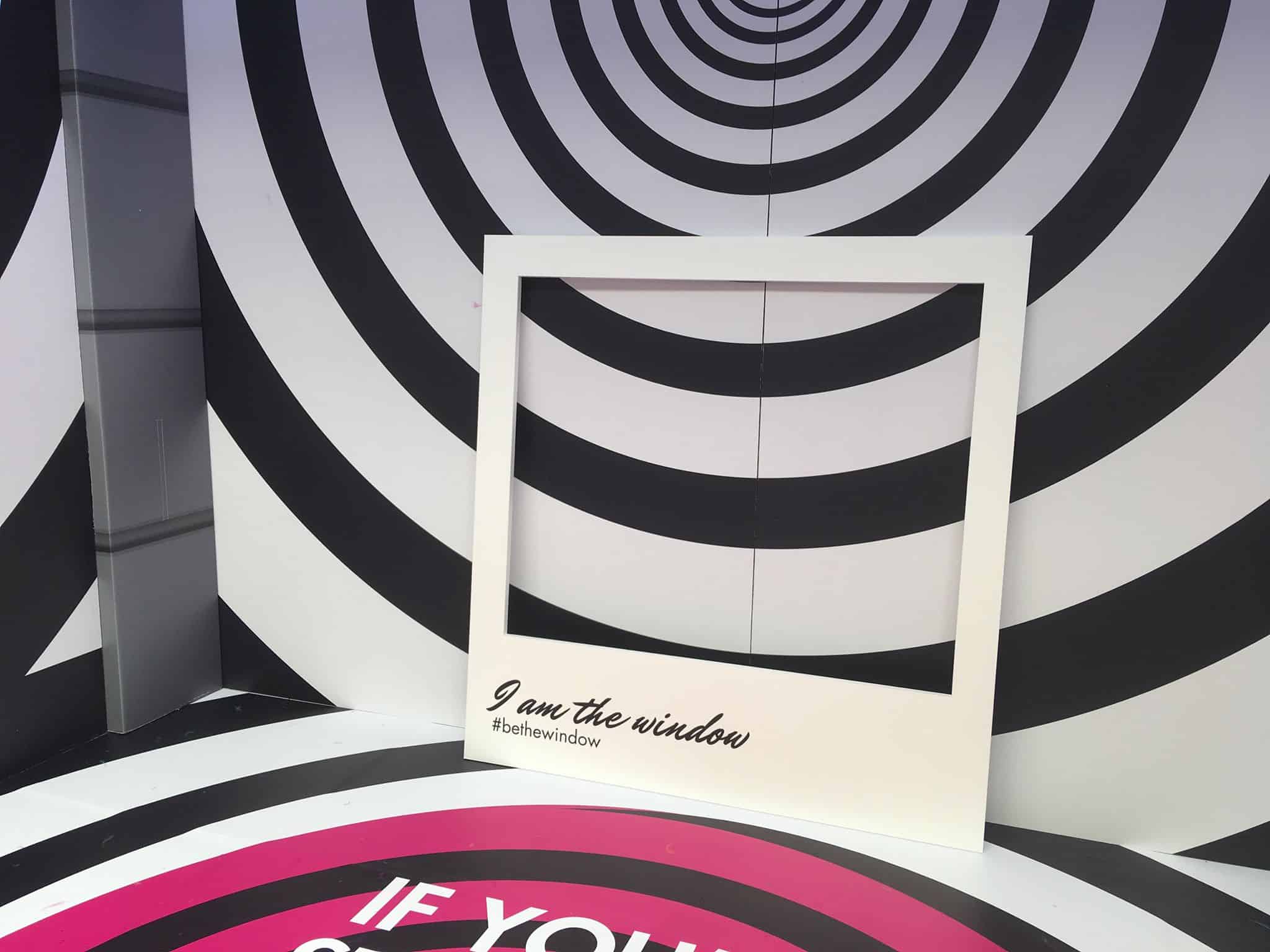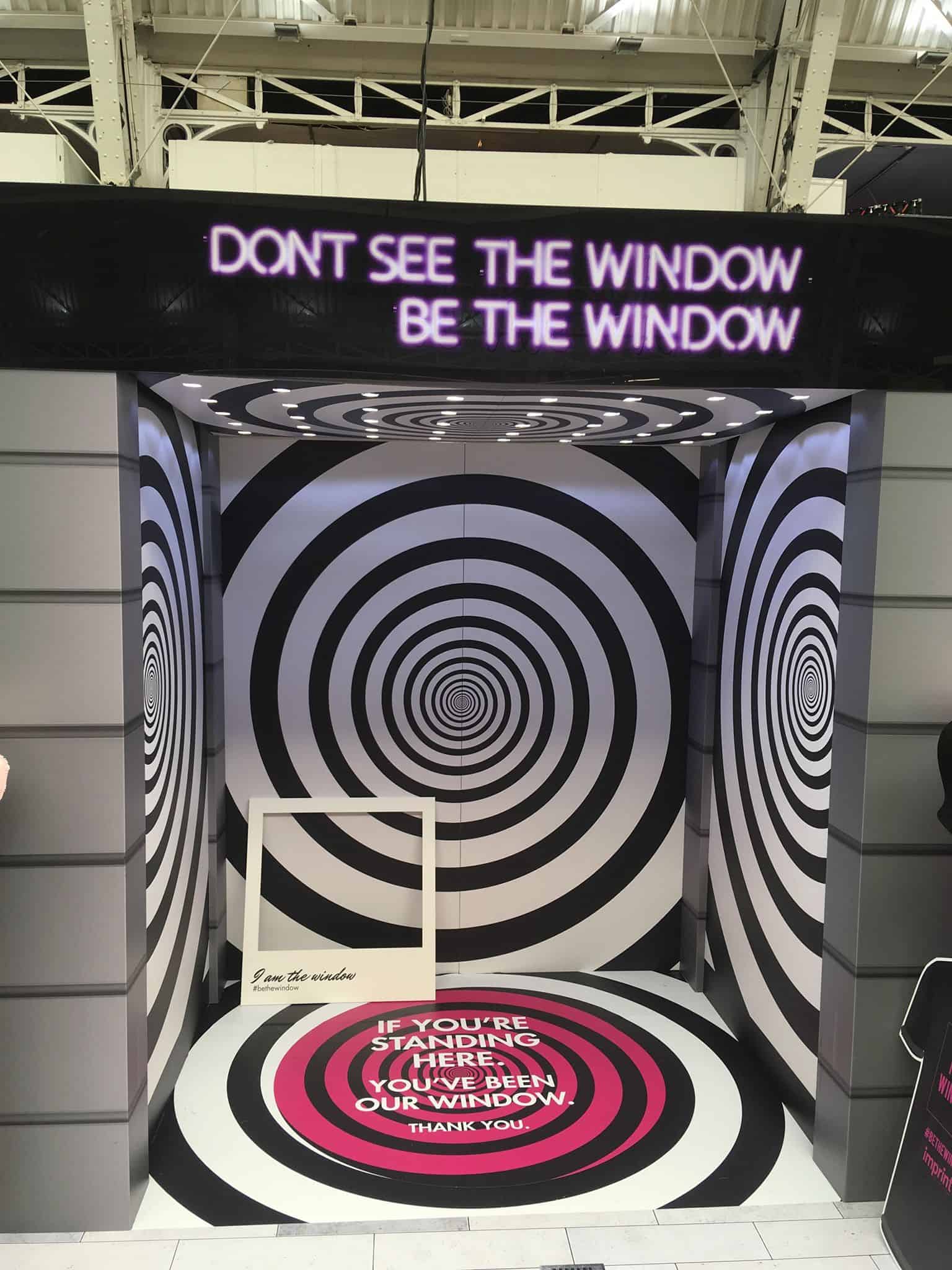 Some more very well executed stands which we also loved…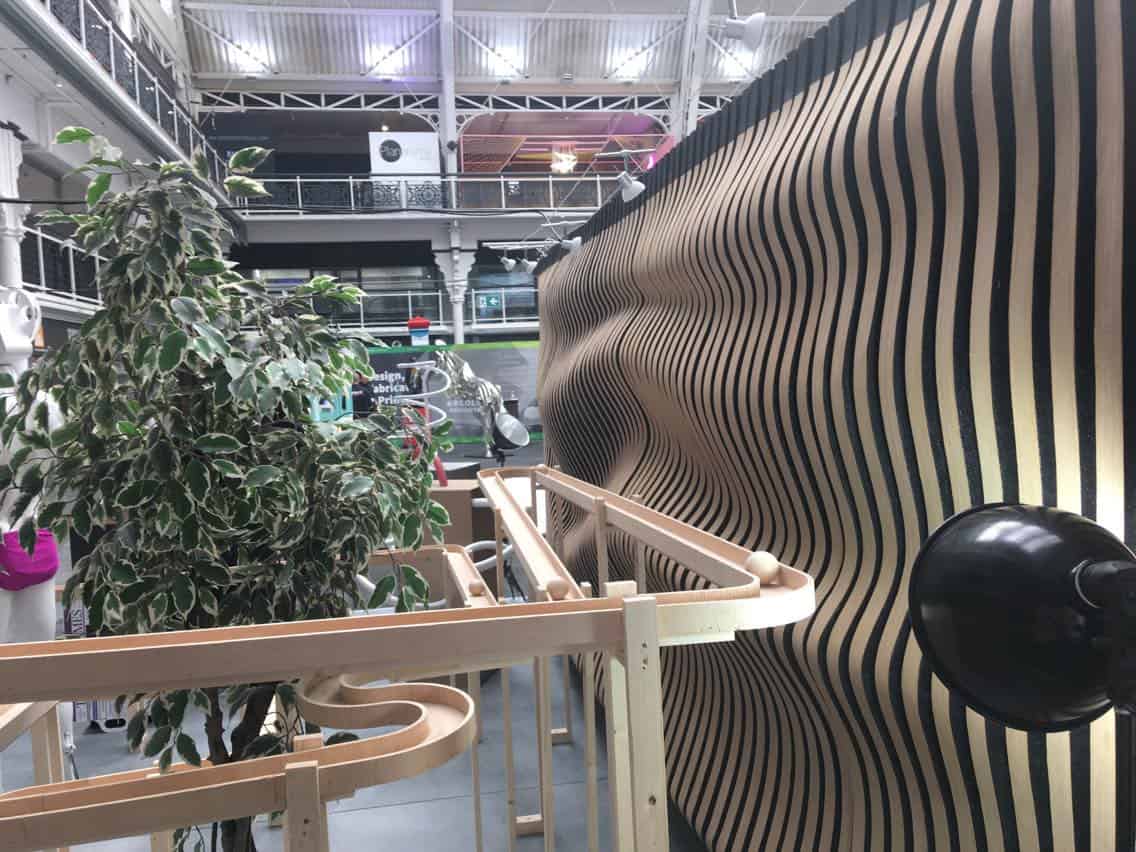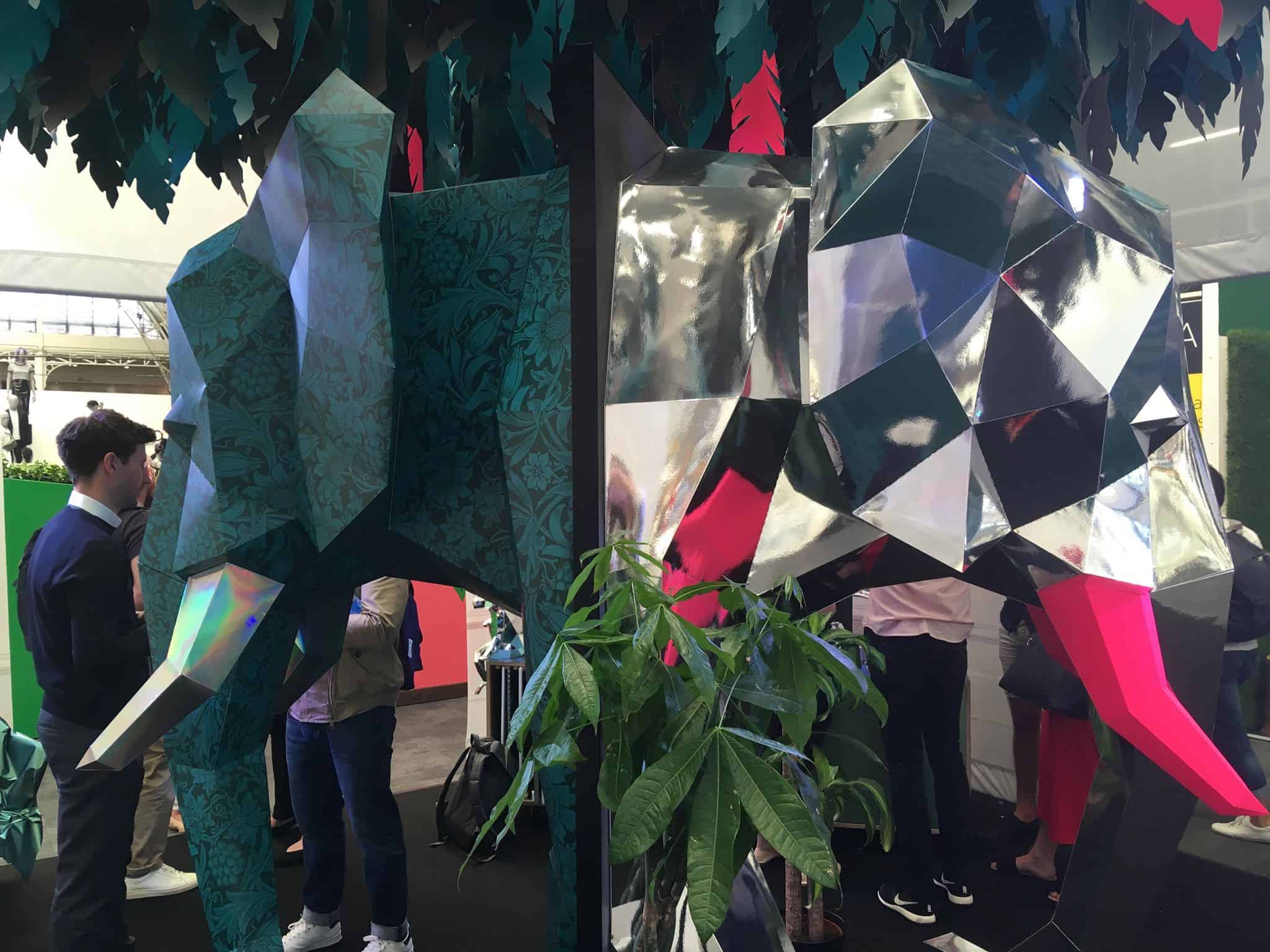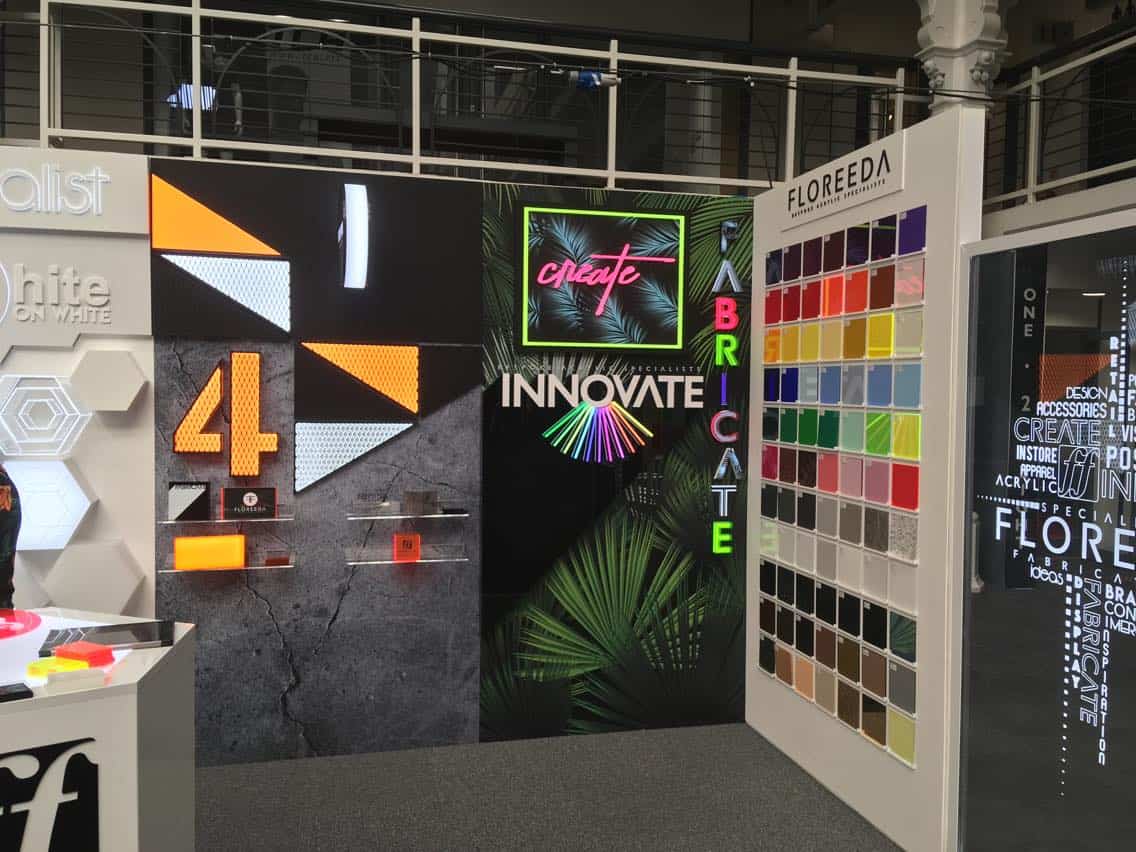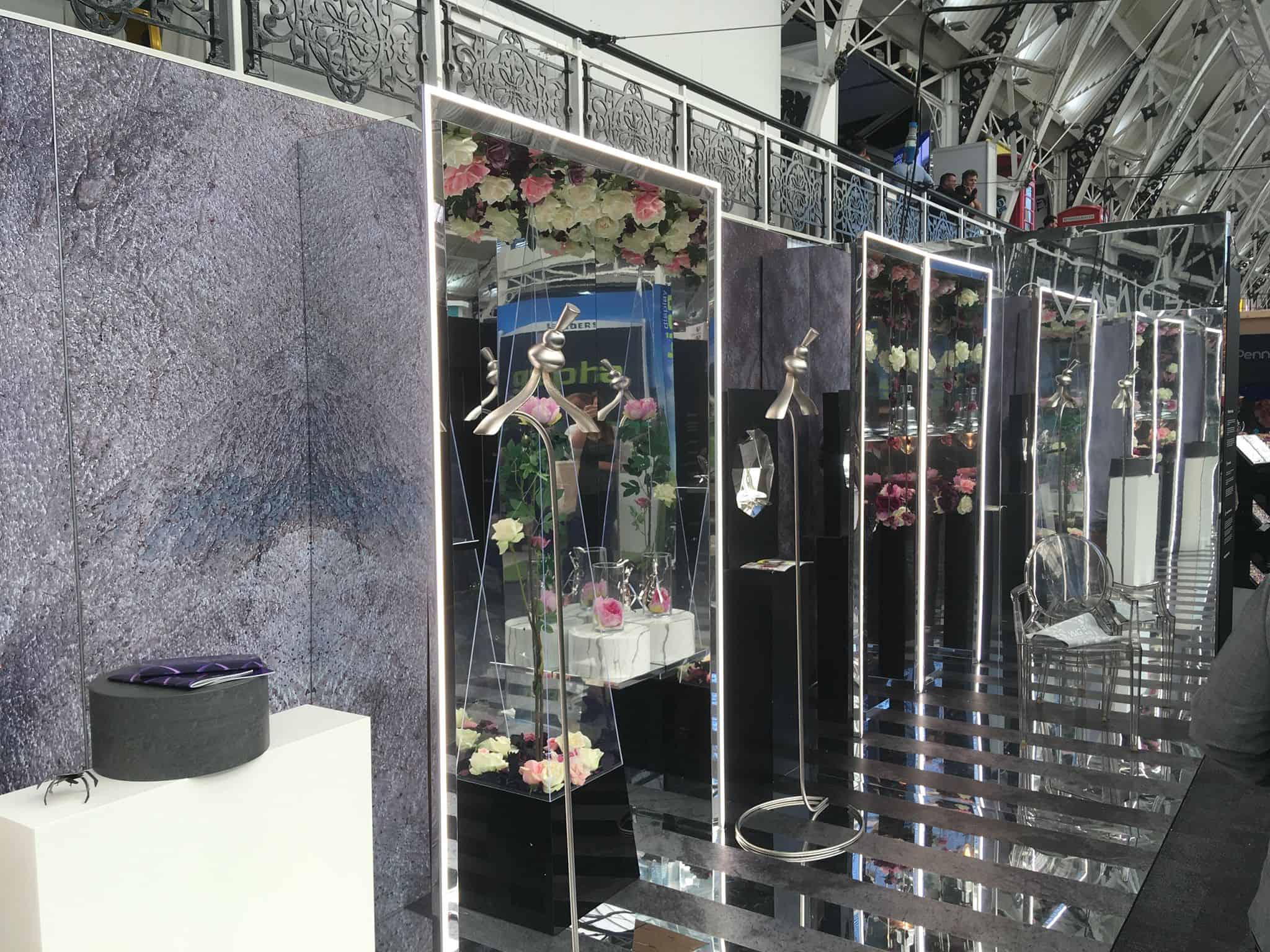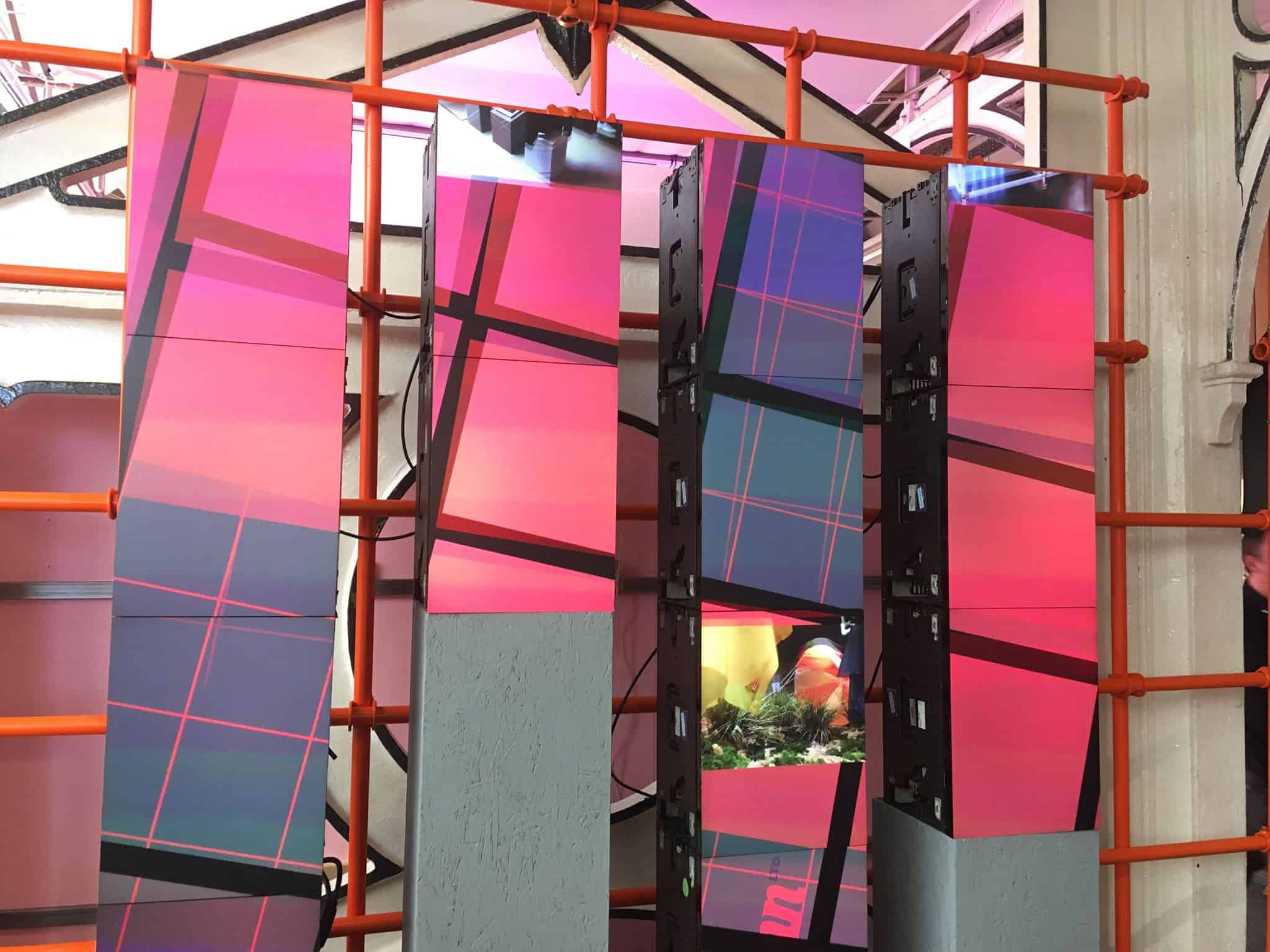 The show was great to be a part of and we look forward to visiting next year!