Creating a contemplative retail environment supportive of rituals _
How to create a contemplative store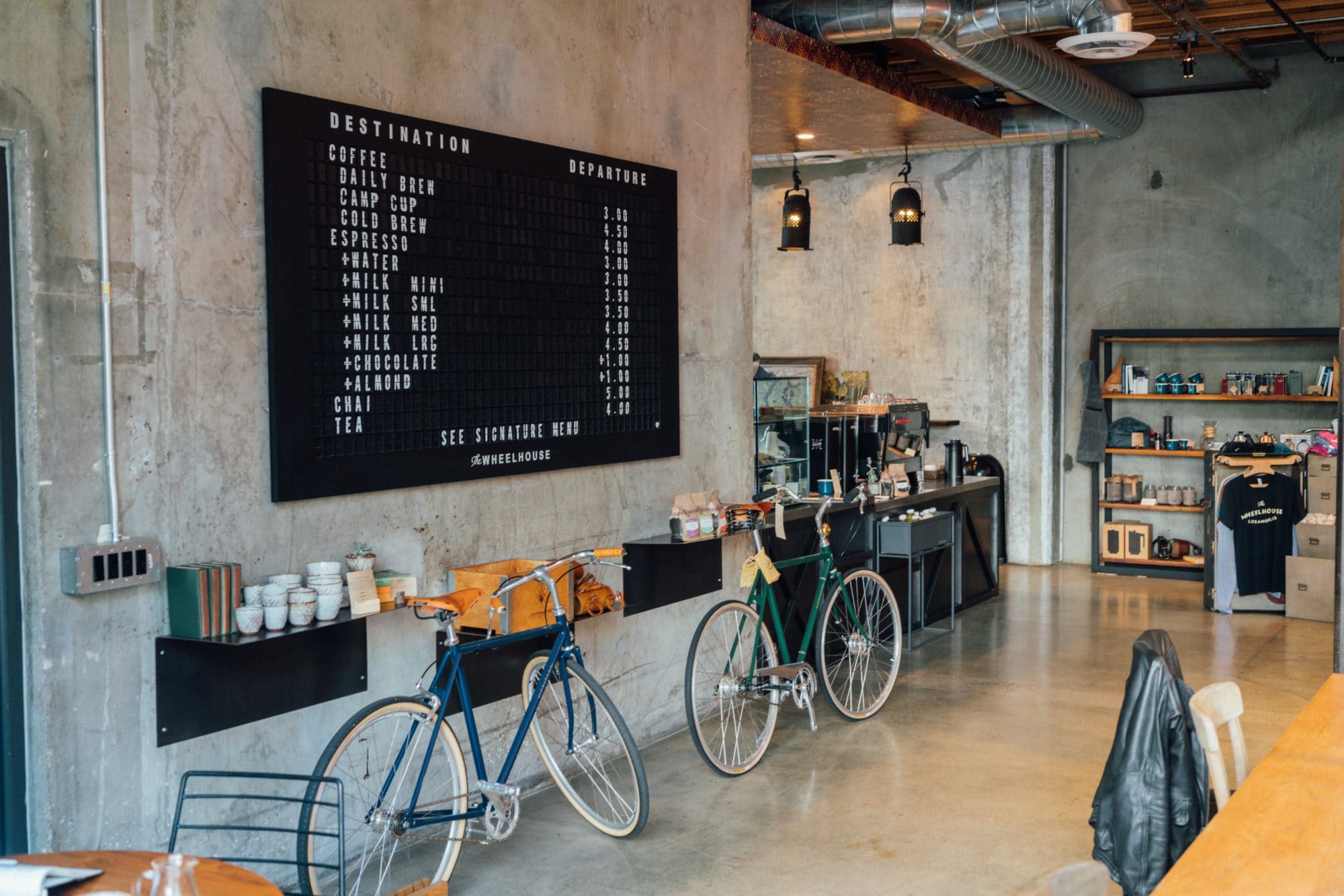 What is a contemplative store?
Contemplative stores and retail rituals are synonymous. They work towards the same goal of curating an elevated retail experience that is "human" and which aids brand storytelling. Contemplative stores create the perfect environment for retail rituals to exist, whilst retail rituals further augment the retail concept of a contemplative store.
A contemplative store is a store whose interior is empathetic to customers and anticipates shoppers' needs. It understands that the past couple of years have been hard for people in more than one way. Mentally. Physically. Socially. Spiritually. It is a store format that provides consumers with the reassurance to return to brick-and-mortar retail, and its compassionate approach allows for a deeper relationship to form between a brand and its customers.
We have identified several factors you will need to consider when creating a contemplative retail environment that is supportive of your retail rituals…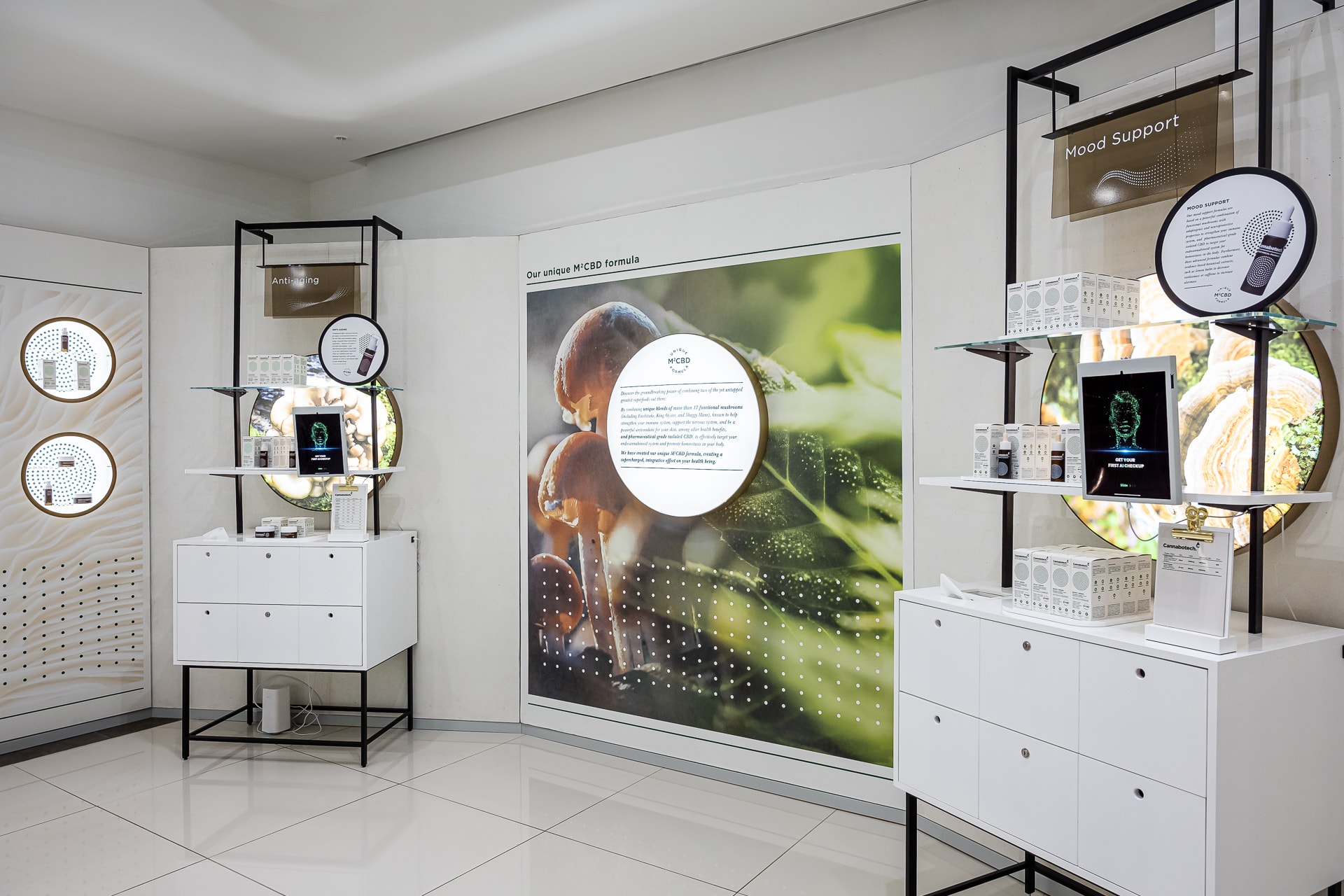 #1
A Holistic Approach
You can get a step closer to creating a contemplative retail environment by taking a more holistic approach to your store's design. Every design element and instore touchpoint should be intrinsically linked and have a clear purpose that works towards the same goal of creating a more meaningful journey to purchase. In the Cannabotech store, for example, there are several touchpoints, or rituals, that customers are encouraged to carryout in order to reveal more about the CBD-inspired products and their benefits. An informative window display welcomes customers into the store, followed by an interactive moment via the skin scanner where customers are invited to learn more about their skin. Staff stylised as botanists offer expert advice before the customer is led into the core of the space to understand the unique blend of Cannabotech ingredients via a RFID-based 'lift & learn' play table. Finally, customers are emboldened to browse the product range and download an app for onward support and aftercare.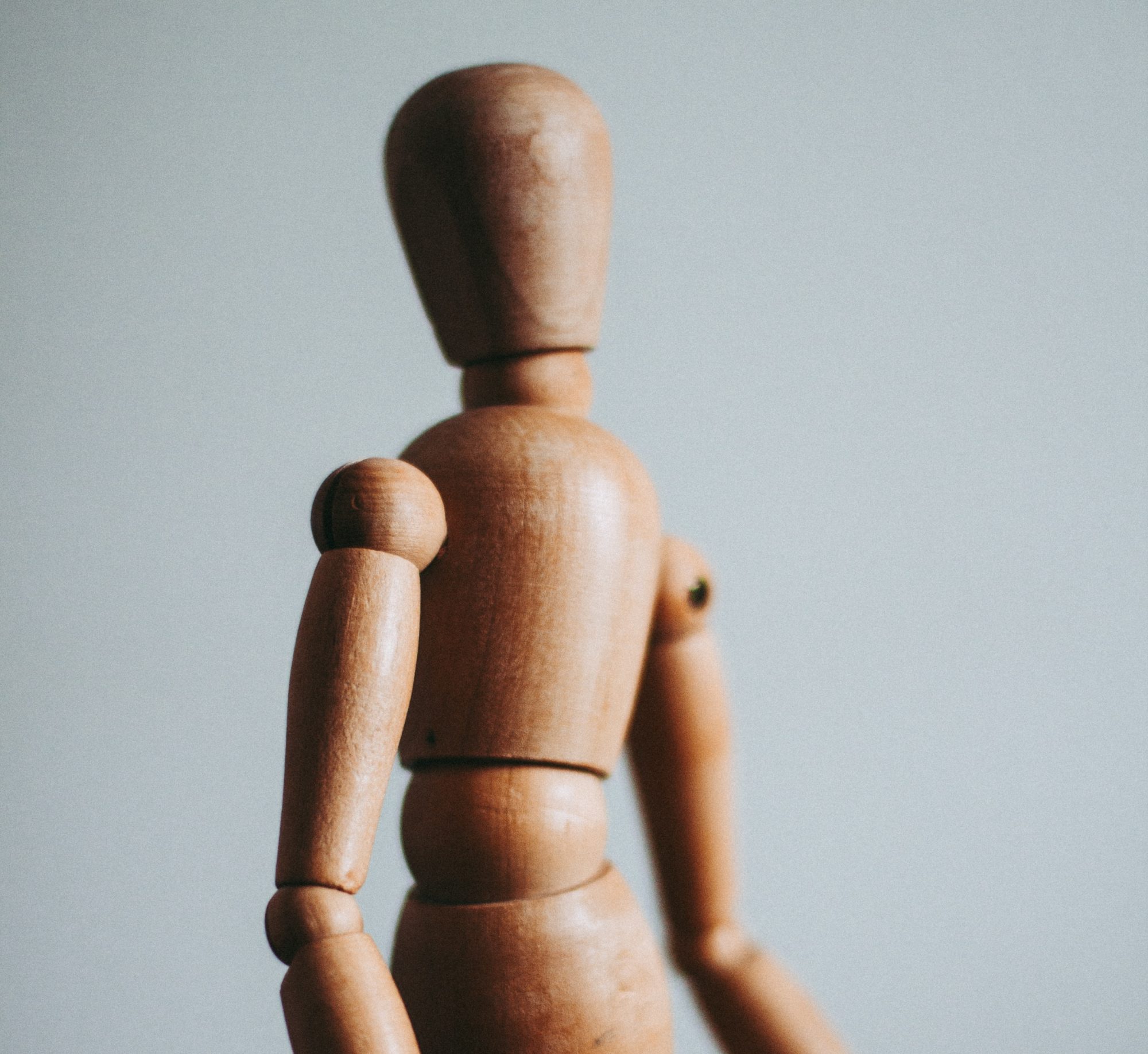 #2
Human-Centricity
A contemplative store goes much further than simply meeting a customer's buying needs. It identifies and understands that its customers are there for more reasons than one – to be educated, entertained, energised and esteemed! A contemplative retail environment will work to serve the emotional needs of its customers, whatever these may be. The Dreamery by Casper, for example, is a magical, human-centric, place in New York which invites the public to take a nap in a Casper Nook – "a perfectly private, quiet pod with an outrageously comfortable bed". Whilst experiencing Casper mattresses, people are encouraged to get some rest and recharge via several sleep rituals, with offerings of complimentary beverages, pyjamas, and refreshing amenities. It provides nothing but experience and demonstrates the core 'new luxuries' of time, space, and rest.
ERGONOMIC DESIGN
Ergonomic design plays an important role in ensuring that your store is human-centric. Designing an intuitive user interface or something more analogue, such as a handle on a door that follows the contours of the human hand, is not only satisfying to use but clearly demonstrates a brand's dedication to its customers and their needs.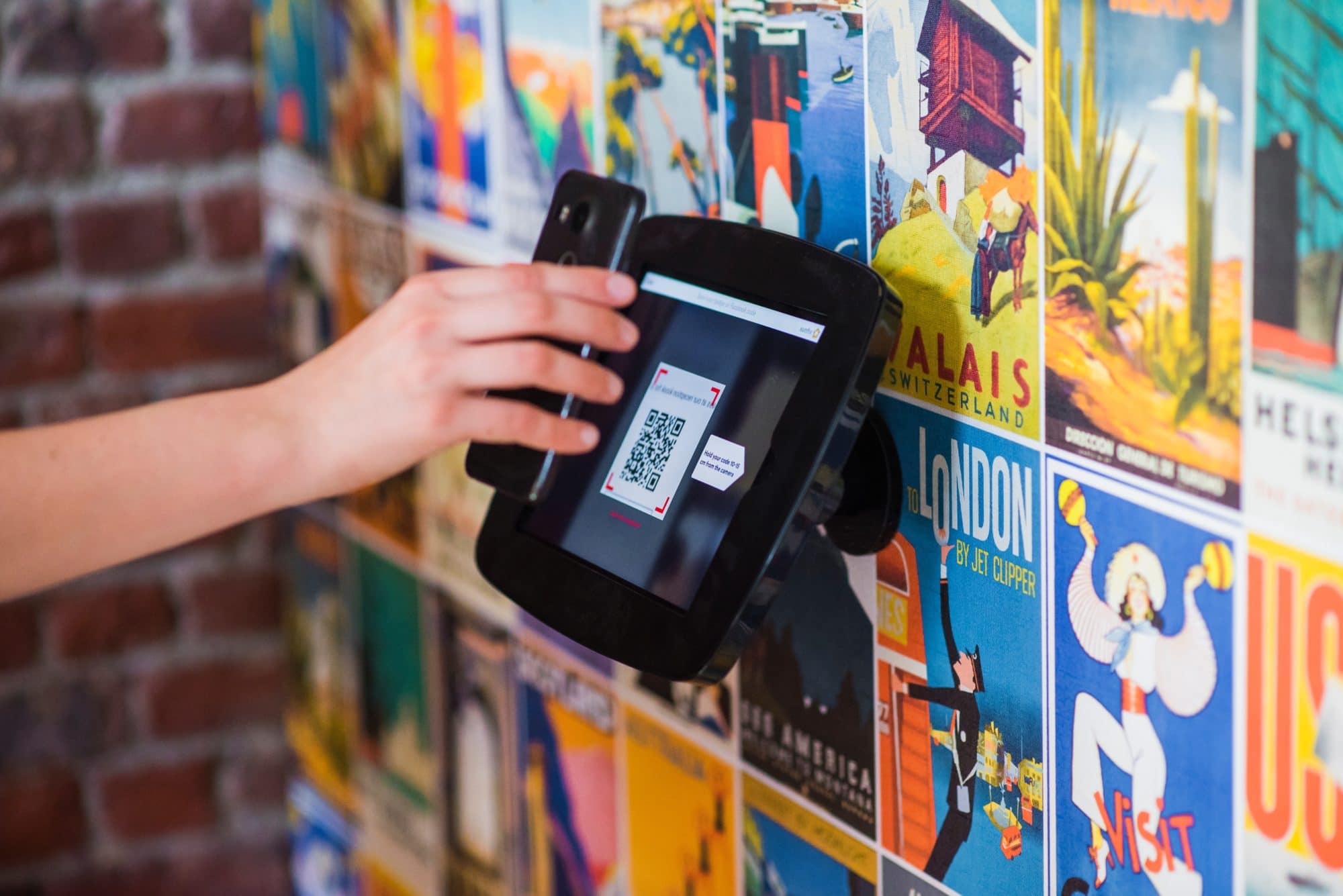 #3
Consider Tech
Technology can be invaluable to creating a stellar bricks-and-mortar retail experience. Depending on the type of tech integration, it can offer a smoother customer journey, increase purchase confidence, increase your brand's online presence, improve operations, allow you to display more without compromising on store aesthetic, and aid brand storytelling. However, a contemplative store should use tech in a considered way, especially when we consider that the role of a contemplative store is to offer a respite from our busy lives which are often exacerbated by a continual bombardment from digital media and devices. It could be argued that tech in a contemplative store should be used sparingly, and where possible, concealed within the store's meditative design. This might be achieved by encouraging the use of a single device, such as the customer's personal smartphone, to navigate the store's digital features. QR codes at various touchpoints instore which might trigger digital experiences, such as AR, product recommendation quizzes, and so on, can be a great way to integrate digital within your contemplative store whilst keeping audio-visual distractions from screens to a minimum and allowing the customer to remain focused on the shopping journey.
Perhaps quite ironically, it is tech brands that seem to best understand this notion, typically delivering contemplative retail environments that are inclusive, however not overwhelmed, with the integration of technology. Tablet brand, reMarkable, for example, launched a pop-up experience in Oslo last year entitled "A Better Place To Think". The pop-up experience was held in an environment designed to look and act like a library, complete with timber desks, leather banquets and domed reading lights. Encouraging contemplation and concentration, the brand featured its tablets on the minimalist desks in place of a library book to celebrate the tablet's paper-like screen appearance.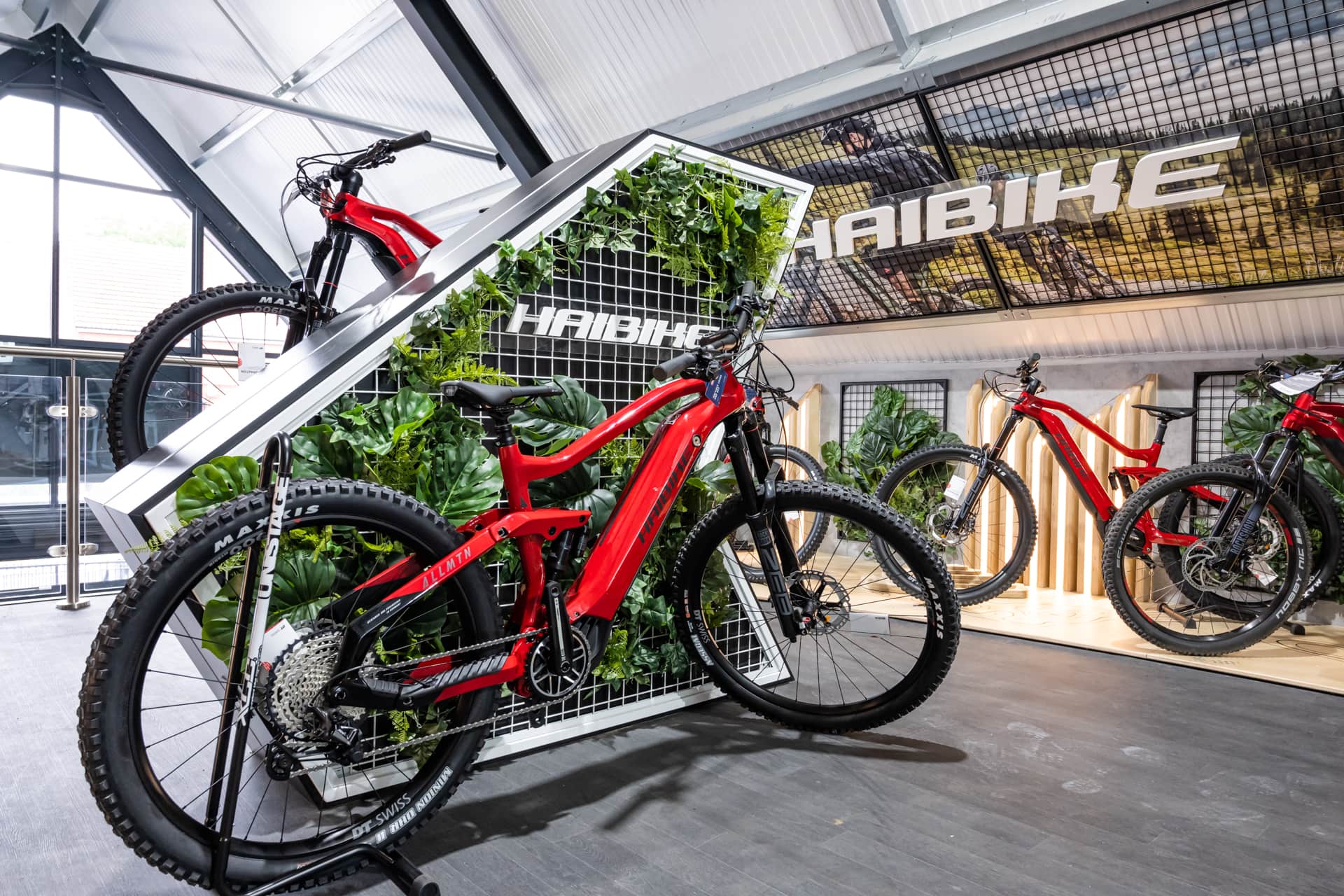 #4
Biophilic Design
Biophilic design can augment product displays and help brands to make a statement, but it is its benefits to people and planet that makes it so relevant to a contemplative retail environment. Alongside, cleansing the air and supporting customers' physical health, biophilic design has proven to have a profound positive impact on customers' wellbeing – so much so that one study even suggests that biophilic design can entice customers to pay eight to ten percent more for goods and services (Interface).
FRAME features a flower shop in Madrid on its platform that "promises a multi-faceted, sensorial journey". Mon Parnasse understands that biophilic elements are an outlet for therapy, consequently surrounding customers in foliage and flowers for an empathetic retail experience. This contemplative environment depicting a flower market encourages customers to take pleasure in a respite from the bustling city streets and enjoy the sensory surrounds as part of the retail ritual, and journey to purchase.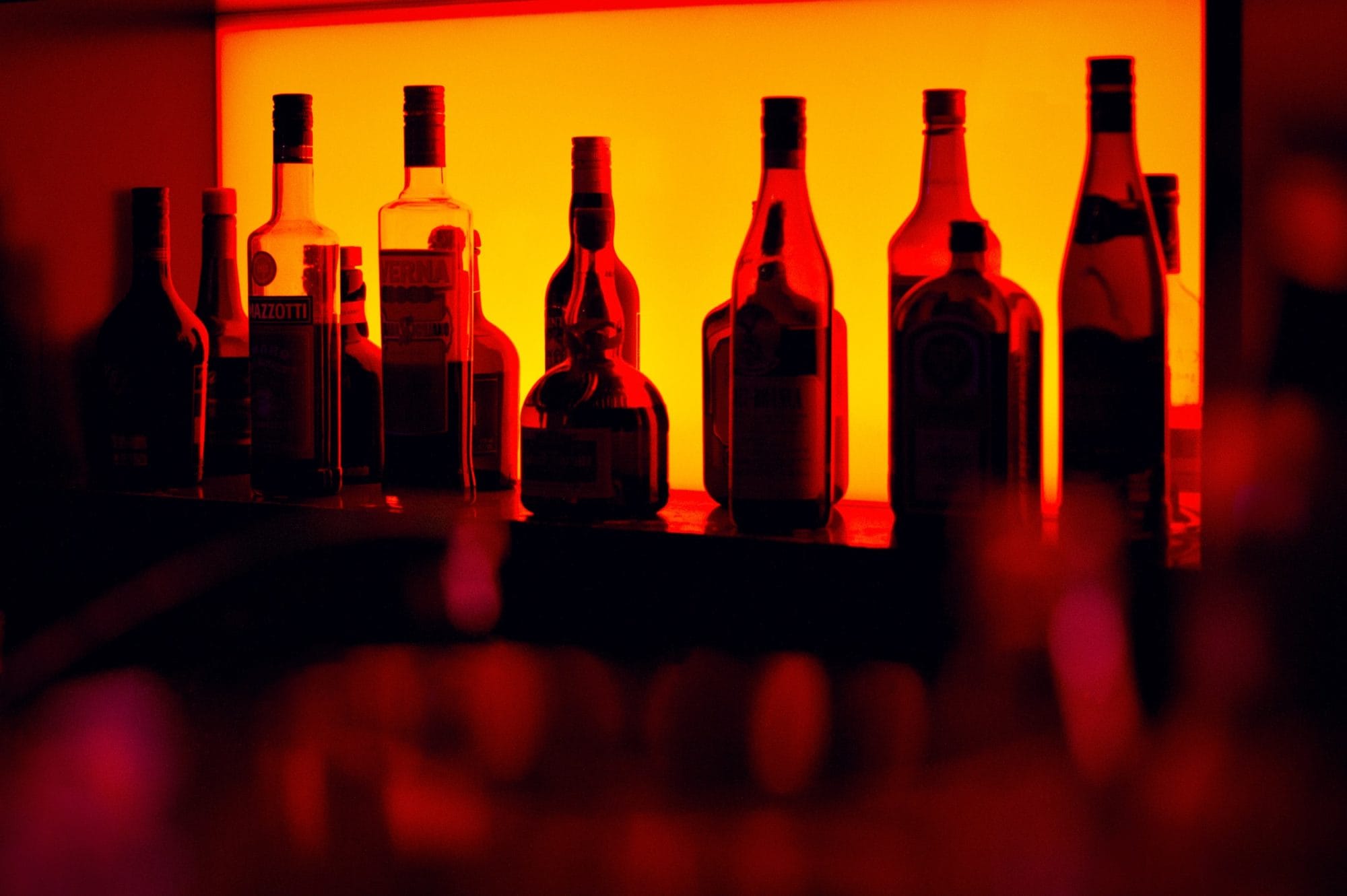 #5
A Sensory Experience
A truly sensorial experience activates and excites all the senses, and creates a more visceral, memorable encounter that goes far beyond the expectation of what retail is in its simplest form. Opportunities for creating sensory exploration in your contemplative store are vast, from curating smells and sights, to offering opportunities for moments of taste and touch. Upon combining the senses, you can create an authentic environment with great storyteller energy.
An unlikely, yet befitting, example of a brand that has managed to thoroughly indulge customers' senses on a contemplative journey to purchase is LOUIS XIII. The brand's limited edition, cognac-containing, red decanter can only be purchased in select nightclubs – a type of environment known to be more sensorial than most. Laced in rituals, the rare experience that a person must go through to buy and use (consume) the product is unlike any other.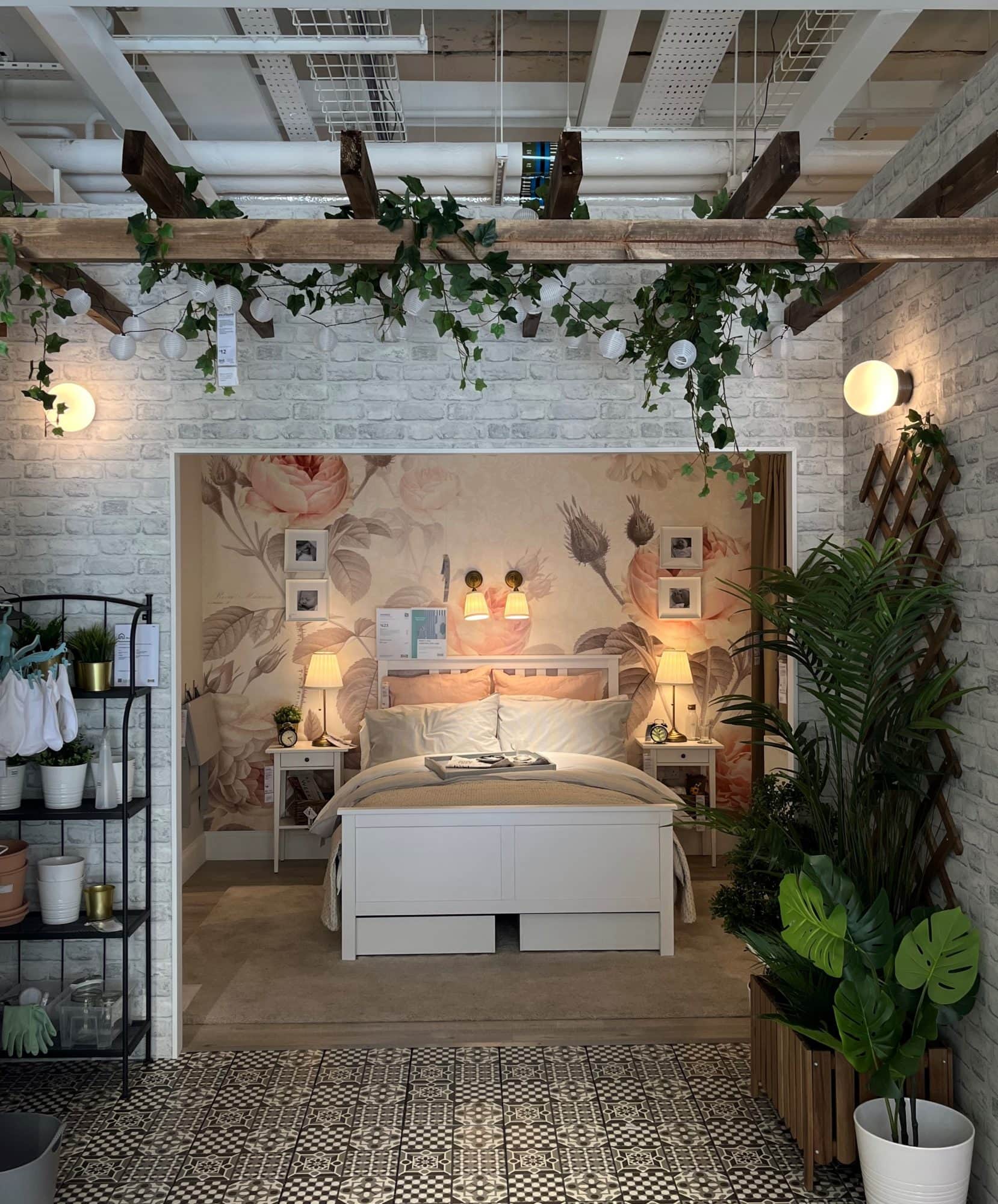 #6
Space
Designing a store that is stripped back from clutter and noise goes much further than aesthetics. It is well known that a minimalist environment can be beneficial to our wellbeing – increasing both headspace and breathing space. The design rationale of a contemplative store is therefore often focussed on creating space when and where at all possible, so customers can better focus on brand and product. This might be achieved through configuring a store to have wider than average aisles or an open plan concept inclusive of 'white space', through the use of endless aisling to display more without compromising store aesthetic, or through reducing the number of products displayed at one time by featuring only carefully curated collections.
In the new IKEA small-format store in Hammersmith, for example, the brand has strategically positioned interactive tablets and PCs throughout to allow for customers to shop for items that are not instore, alongside being able to plan their dream space. Keeping product display to a minimum in this smaller-format store is vital to ensuring that the retail space is successful in its city surrounds – offering the space for customers to focus on product and feel confident in their purchasing decisions.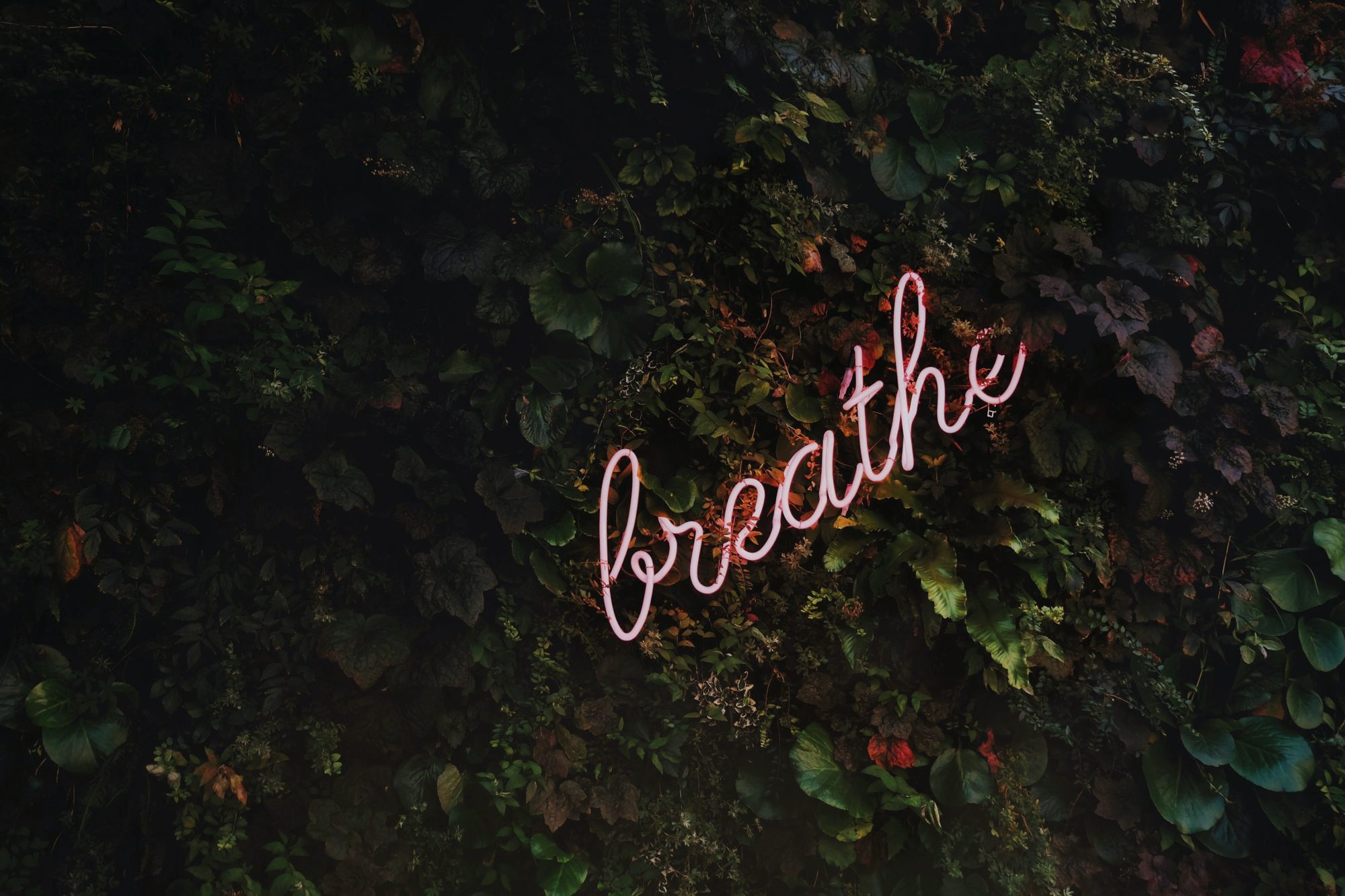 #7
A Meditative Haven
Most, but not all, contemplative stores depict an empathetic experience in the form of a meditative haven, inclusive of colours, sounds (or lack thereof), and furniture that encourages customers to use their store visit as an opportunity to rest and recuperate as they browse.
Existing in Indonesia's multi-cultural capital, Jakarta, TEMPL is a contemplative store that takes inspiration from ancient temples. The store, which sells a range of apparel, accessories and lifestyle goods, offers a spiritual and ritualistic retail experience, not least via the addition of a room which visitors of the store are encouraged to use for prayer and/ or reflection. The store's minimalist design, colour palette and use of materials are intuitive, and work towards the retailer's ambition and objectives of creating a store concept that urges consumers to reset and rejuvenate.
We can help you to design a contemplative retail environment inclusive of considered touchpoints that are supportive of your retail rituals, and create a more meaningful experience for the customers of your bricks-and-mortar store/s.