Physical Environments in Luxury Retail _
Breaking the mould
Luxury and Physical Retail in a modern, digital world
The luxury goods retail sector contributes £48 billion to the UK economy annually – 2.4% of GDP (Walpole), and recent reports suggest that the British luxury sector has been growing at a rate of 9.6%, year-on-year. Whilst this sector has continued to weather the physical retail 'apocalypse' of recent years, our understanding of what luxury and luxury retail really means to modern consumers is changing. We have been focussing our attention on discovering the retail insight and trends which influence the new, digitally-native consumers of luxury goods to continue to demand brick-and mortar stores from their brands.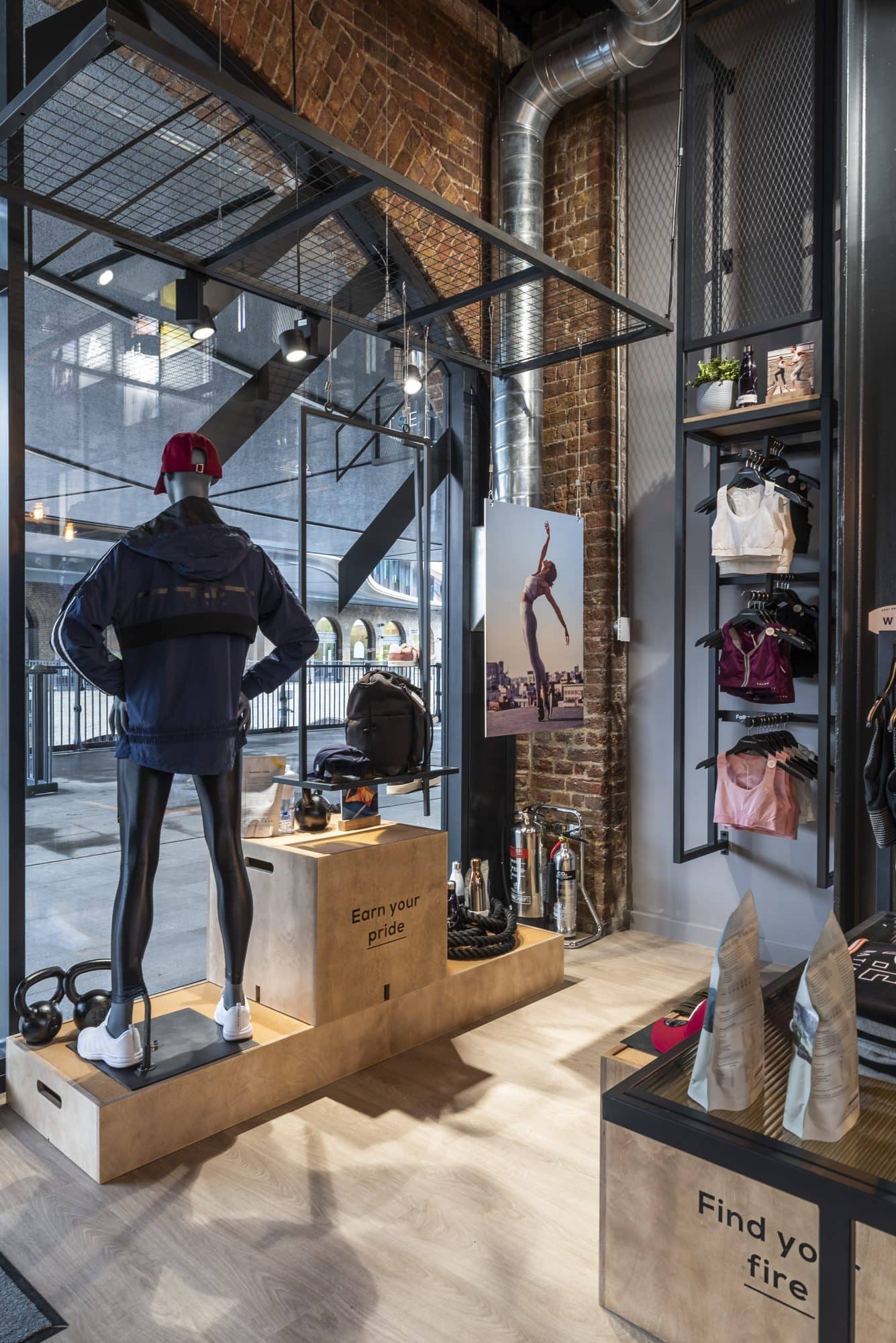 Truly luxurious environments are not concerned with practical solutions but with the extraordinary and the exclusive. These environments no longer necessarily have to be aesthetically pleasing if instead they demonstrate a mastery of craft through outstanding precision and attention to detail, or utilise remarkable finishes that create stunning visual impact. In this way, new luxury can be achieved by challenging accepted standards and categories of design. Recently we have seen a new wave of high-end environments appearing that distance themselves from accepted standards of taste and appeal to consumers prioritizing uniqueness over traditional high-end craftsmanship. From industrial-luxe and eco-luxe stores, to fashion boutiques elevating their environment through subverting the expected vernacular of not just luxury stores, but retail spaces as a whole; brands are taking visual risks and delivering completely unique expressions.
In a reaction to the traditionally opulent and layered environments of 'old luxury', Brutalist-inspired stores are becoming more and more apparent within the luxury sphere. From the French for "raw concrete", Brutalist style stores are minimal, defined, and have a strikingly simple often all-grey toned design. These new, Brutalist-inspired industrial-minimalist spaces showcase precision in their build and present quality over quantity. An industrial look and feel can also be exploited in retail spaces to contrast against rich product, as cold metallic, or raw concrete finishes lend a sparse, futuristic
tone to contemporary interiors. Balenciaga's store on Sloane Street utilises the industrial nature of aluminium panelling to allow the bright colours of the clothes be the focus, and celebrates the unexpected juxtaposition of materials.
In the age of the experience economy retailers are adding layers of richness to not only their experience offerings, but the retail store design also. Knitting a complex, unexpected narrative into a design may encourage visitors to unravel the story threads, increasing their dwell time in store and delivering a more satisfying and connecting visit. A brand well known as much for their mould-breaking stores as their luxury product is Gentle Monster. The brand prides itself on creative and immersive in-store experiences, having over 40 stores worldwide, including a harvest-themed space in LA, and a Chengdu Flagship store set in a world washed away by an all devouring Tsunami.
Rather than being designed to look like stores, their spaces evoke contemporary art galleries. The eyewear is displayed among themed sculptures and installations as though it is part of the artistic aesthetic. The London store is themed 'Kung Fu' and delivers an extra-terrestrial interpretation of martial arts over two floors through kinetic sculptures, eye-catching robotics, and unexpected material juxtapositions.
A visit require customers to journey through complex spaces where glasses and sunglasses sit on discrete shelves against walls textured to resemble the surface of Mars. On the ground floor robotic aliens with hydraulic arms battle performatively in a bamboo forest, surrounded by an amphitheatre of small alien spectators. Multisensory, enchanting, and bewildering, this is retail theatre in keeping with the brand's experimental but wearable pieces. The stores are completely anathema to 'old' luxury methods of presentation, paving the way for other brands to question what luxury means to them and to their customers.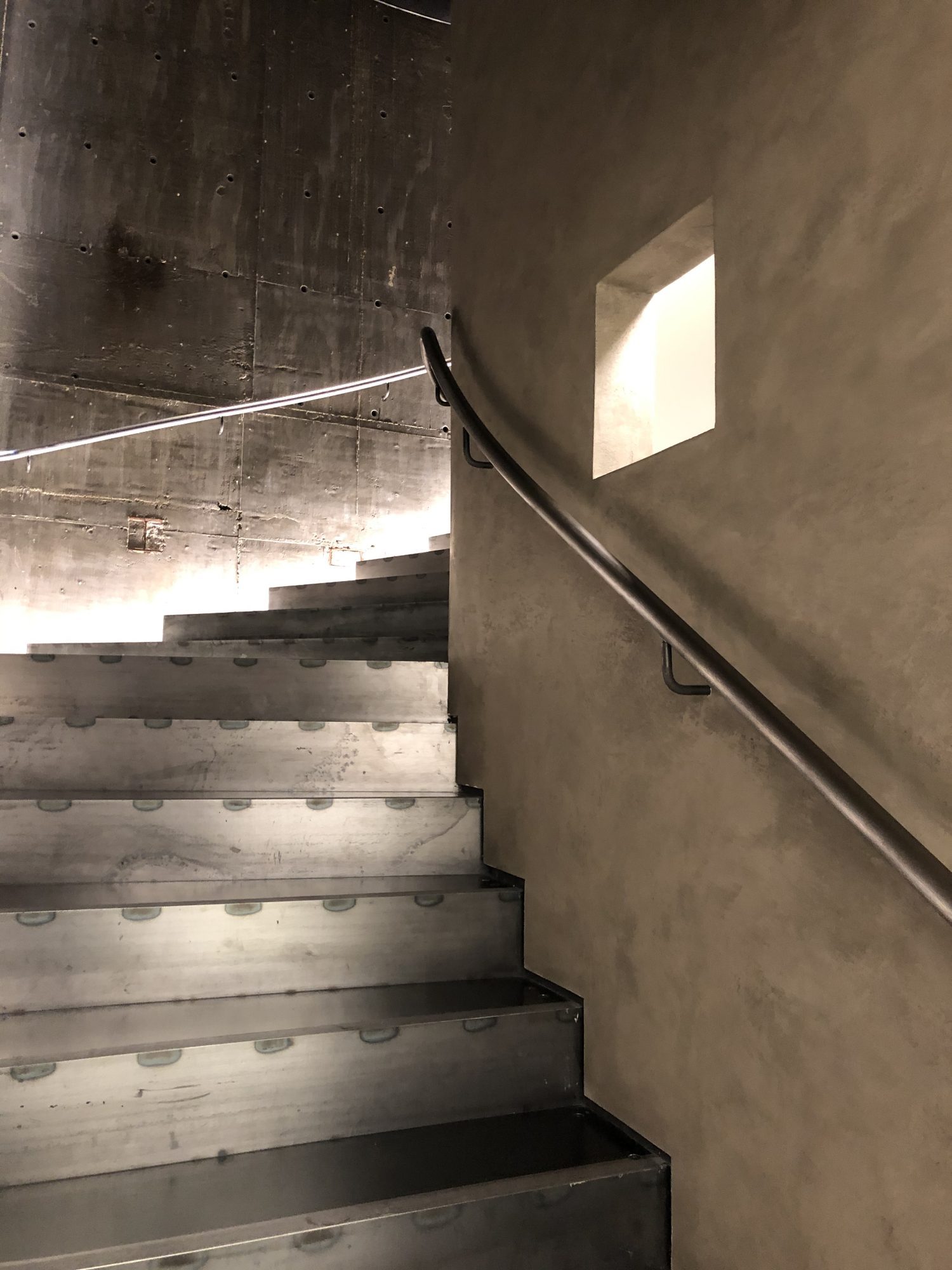 ECO DESIGN
The previously mentioned Brutalist and industrial trends can be also linked with sustainability. In looking to create raw forms and structures, designers are re-evaluating the waste economy and experimenting with non-virgin materials to create the desired industrial and minimal effect. This experimentation and mindful process is particularly apparent in luxury environments.
If environmental awareness is a facet of new social capital, and sustainability is an expectation from all brands, then luxury brands are expected to go further still. With large budgets at their disposal, sustainability in luxury brands is more than just an obligation; it's an opportunity for engagement, storytelling and innovation.
Eco-luxe stores allow resourceful designers to seek materials from new, more circular sources and even waste streams as they strive to limit unsustainable practices. Stella McCartney's London Flagship on Bond Street covers four floors and embodies sustainability throughout. The wallpapers are made from waste paper from the London offices, to help combat air pollution the store has a hidden ventilation systems that removes 95% of air pollutants, and the electricity that powers the store is from all-sustainable sources. The store is also the first to use biodegradable mannequins made from sugarcane bioplastic.
NEW MATERIALS
In other cases, luxury brands are using unexpected materials, finishes and applications in their stores which make bold statements and create disruption. Aesop is a brand that truly understands how to stay relevant through offering unique in-store experiences rather than one-size-fits-all. While tailored to the local environment, these experiences still reflect the brand in every way through application of context-specific material choices. Aesop's New York flagship exudes luxury with its design choices that, on the surface, appear simple, minimalist and ordered to the point of militant perfection. Yet, the materials used to create this aesthetic are nothing of the sort with its walls covered in 2,800 New York Times newspapers cut into 400,000 strips, stacked and bound.
Changing materials to fit consumer attitudes and expectation is vital and this new era of luxury demands that there must be worth in the materials, finishes and applications used in creating a luxurian environment. Context here is everything however as designs must also challenge the relationship between luxury and materials which are historically understood to be precious or rare; their worth no longer needs to be simply monetary, but show an investment of time, knowledge, and thought.
Designers like Fernando LaPosse are sourcing and creating new luxury materials that reference great craftsmanship whilst also testing the luxury agenda. Laposse's Totomoxtle utilises the diversity of the native corns of Mexico to create a sustainable veneer that evokes traditional marquetry techniques. The decorative product references heritage and creates a new craft that generates income for farmers and promotes the preservation of biodiversity, as well as being a sought-after and beautiful product with a valuable story woven into its fabric. Just one example of the wealth of experimental new materials at designers' and architects' disposal, showing that sustainability need no longer be a boring or lesser option, but a luxury choice in its own right.
What's trending?
At the end of the month we will be releasing the whitepaper, Why Luxury Brands Need Brick-And-Mortar Stores, in its entirety. If you'd like to receive this whitepaper at the end of the month by email, and our Retail Insights Reports hereafter, you can do this by clicking the 'Subscribe to receive our Retail Insight Reports' link at the bottom of this page.