HOW TO USE COLOUR IN RETAIL DESIGN _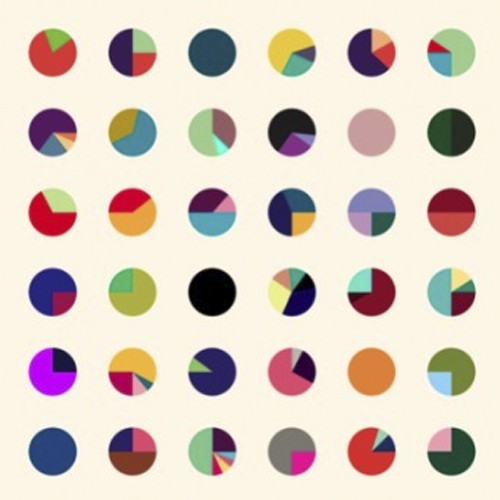 Learn About Using Colour Strategically in Retail Design
The colours in your store can influence the way your customers shop. They can directly contribute to the sales process and can even determine how long a person spends in your store. As it is such a big psychological influencer, it is important to get your colour palette right. Read on to find out more information on strategies about how the colours you choose influences the way people shop.
INFLUENCE MINDSTATES
The colours you choose influence the way people shop in your store. There are 3 universal shopper mind states which cover everyone who walks into your store. These are dreaming, exploring and locating. Dreamers enter your store with no idea in mind as to what they want. They are looking to be inspired and find new things they wish to buy. In this case, colour should be used to tell a story and create an experience that your shoppers will remember. Explorers are a little more focused and although they don't have a specific item in mind when they enter your store, they do intend to purchase something from a specific category. This means it is important to use colour to help customers navigate around the store to their desired location. Different coloured signage can help customers identify different departments and find what they are looking for quicker. Finally, those who are locating know exactly what they want and they are in your store to purchase that item. These customers will be highly influenced by brand recognition so matching your colour scheme to your own brand or the brands of the products you sell is of great importance here.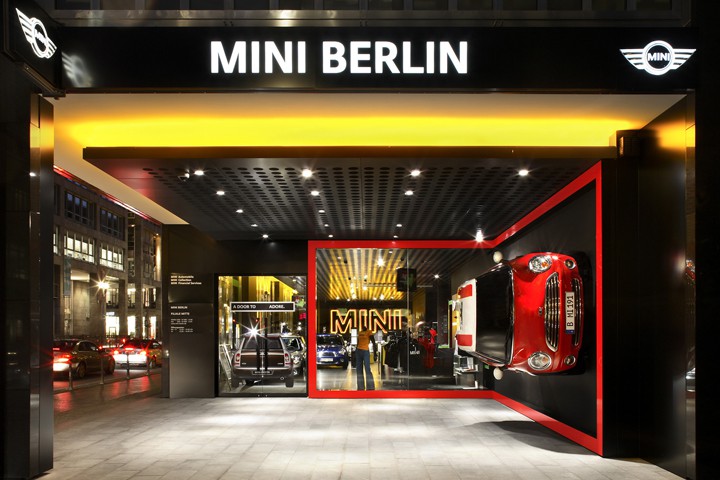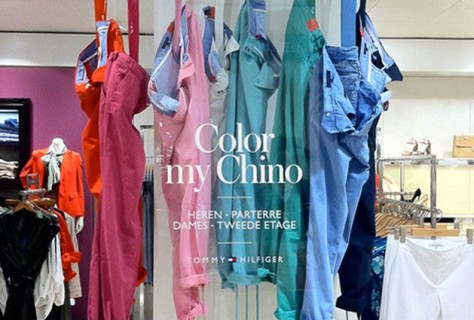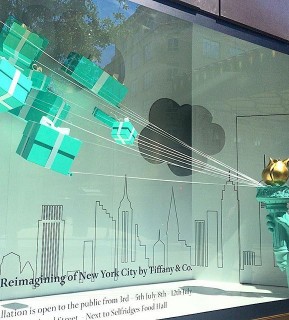 BRANDING
Incorporating your brand colours into your retail design not only looks professional but can help make a connection with your customers too. Colour can increase your brand recognition by up to 80% and this recognition builds your customers' confidence in you. Your brand's colours can be used in almost any part of the store from the typical wall paint to something a bit different like a bold ceiling colour. Even the fixtures and fittings in your store could permanently reflect your brand. The idea here is to ensure customers always associate your store with being able to find the things they need.
CHANGE THE MOOD
Colour can be used to create a sense of calm or a sense of urgency, depending on the way you want your customers to shop. Blue creates calm and can be used to create an environment that encourages shoppers to spend a longer amount of time in your store. It allows for browsing and gives you the opportunity to make sure your customers see everything you have to offer. Red on the other hand, creates a sense of urgency and thus stimulates your customer's impulses. This is why red is often associated with sales- retail stores want their old stock sold quickly to make room for the new.
HIGHLIGHT SPECIFIC PRODUCTS
Careful selection of colour palette can also help you to highlight certain products making them sell better in your store. Brighter colours such as red and yellow typically draw customer's attention to products, however, you need to make sure the colours you choose complement the products you are pushing without overpowering them. To create a powerful impact you need to contrast the colours of your products with the backdrop to really make them pop. For example, you could display a white object on a neon or dark background and vice versa. A contrast in texture can also contribute to this look.
Colour plays a very important role in retail design. It can have an impact on how customers feel in your store which influences their shopping behaviours and can have a direct effect on which products sell. Here at Design 4 Retail, we understand how to make colour work for your store – get in touch to find out more.