Algorithmic Retail _
New Format Retail #4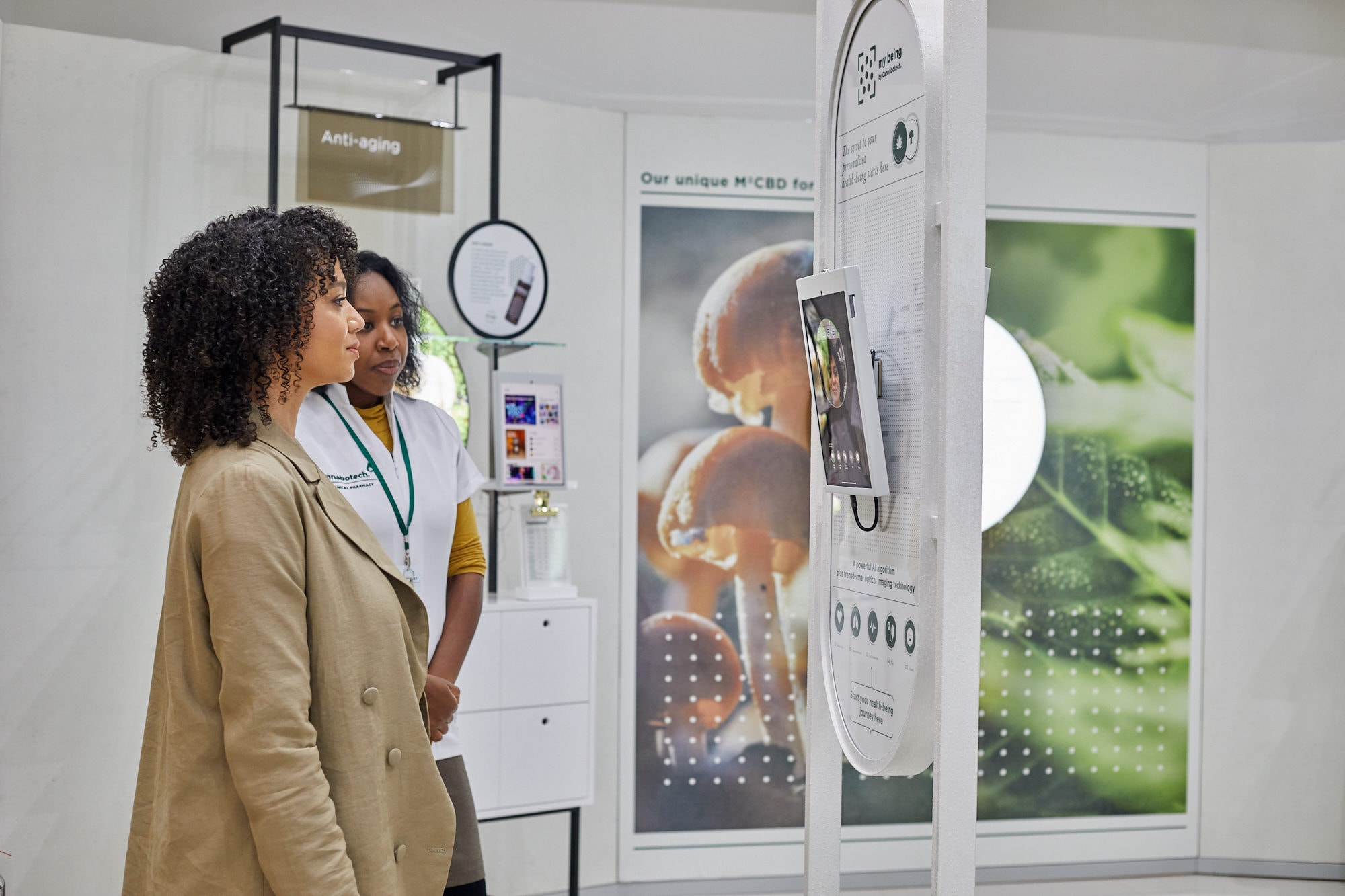 "Exploring new realms"
WHAT IS ALGORITHMIC RETAIL?
Algorithmic retail is the use of AI (Artificial Intelligence) and the IoT (Internet of Things) to augment the shopping journey. Already we have witnessed brands and retailers using algorithmic retail to increase shopper engagement, whether this be simply to entertain, create a more seamless shopping journey, provide a more bespoke customer experience, or to help the customer learn more about the brand and its products.
EXAMPLE ONE – ZARA 'STORE MODE', UK-WIDE ROLL OUT
Zara has entered Store Mode to connect its UK bricks-and-mortar stores with its website and app. This new functionality means that customers can now check-in to any Zara store and benefit from this digital integration in several different ways. Via Store Mode, customers can now check store stock in realtime, purchase items via the app, use the Click & Find function which directs shoppers to specific items instore, and book fitting rooms ahead of time. Alongside creating a more seamless shopping journey for its customers, Zara is able to create a rare and personalised store-tocustomer relationship.
EXAMPLE TWO – HOTTER SHOES, TECHNOLOGY- DRIVEN STRATEGY
In the UK's Trafford Centre in Manchester, Hotter Shoes has done more than open its first ever pop-up shop. It has opened a shopping experience for customers involving a myriad of technologies to create a smarter, more informed shopping journey. Visitors of the pop-up shop are invited to use Hotter's Footprint 3D Scanner to accurately measure their feet. This technology-driven strategy is being rolled out to its static stores where shoppers can interact with product via motion mapping to create a more immersive experience, and order product online via instore touchscreen pods to respond to the new ways in which consumers prefer to shop.
EXAMPLE THREE – CANNABOTECH, WESTFIELD WHITE CITY
d4r were invited by Cannabotech to design a concept store that presents its CBD-based products to consumers in an innovative way. Visitors are first welcomed by the 'My Being – skin scanner' – a highly interactive touchpoint that introduces shoppers to the brand, and identifies products relevant to their specific needs. In the core of the space is a touch sensitive table allowing customers to learn about the blend of ingredients that make up Cannabotech's products, and enlighten themselves to the unique M2CBD formula. This educational and exploratory element within the store seeks to engage customers, leveraging RFID-based 'lift & learn' technology to activate immersive content. The system also activates large overhead screens, channelling digital media and educational content into the store environment, as well as
promotional content of Cannabotech's "My Being" app for onward support and aftercare.
WHY IS ALGORITHMIC RETAIL GAINING POPULARITY?
Consumers are increasingly warming to physical environments as it speaks to our conflicting affinity for both virtual and reallife experiences. This comes as more and more digital-natives enter the consumer market. Algorithmic Retail also speaks to our desire for exclusivity. Brands are using this technology to tailor the retail experience to the customer by learning about the individual and anticipating their product or service needs. This has also enabled brands to provide a higher level of service and care to its customers.
TRANSIENT OR A NEW NORMAL FOR RETAIL?
The use of digital and AI within physical retail environments appeared to increase throughout the height of the pandemic as it contributed to creating a more touchless shopping journey that would help to curb the spread of the virus. It acted as a bridge, if you like, between ecommerce and bricks-and-mortar retail so people could return to the highstreet, without worry, once more. But whilst Covid may have accelerated the growth of this retail format, there is no sign that brands and retailers have plans to remove these digital elements from their stores in the future due to their popularity. In fact, the popularity it has gained for the above-mentioned reasons suggests that Algorithmic Retail formats will be a new normal for retail.
In our latest insight report we explore a total of 10 new & increasingly popular store formats, and discuss whether we believe these retail formats to be transient or a new normal for retail.