D4R Launch Hillarys First Pop Up Shop _
Using VM & Window Displays in a Pop Up Store
Hillarys obtained a beautifully large retail unit in Trafford centre. D4R had a job to design and dress the window displays as well as fill this unit with these smartly designed and varied modules to create an effective and eye-catching display, showcasing and enhancing the products on offer.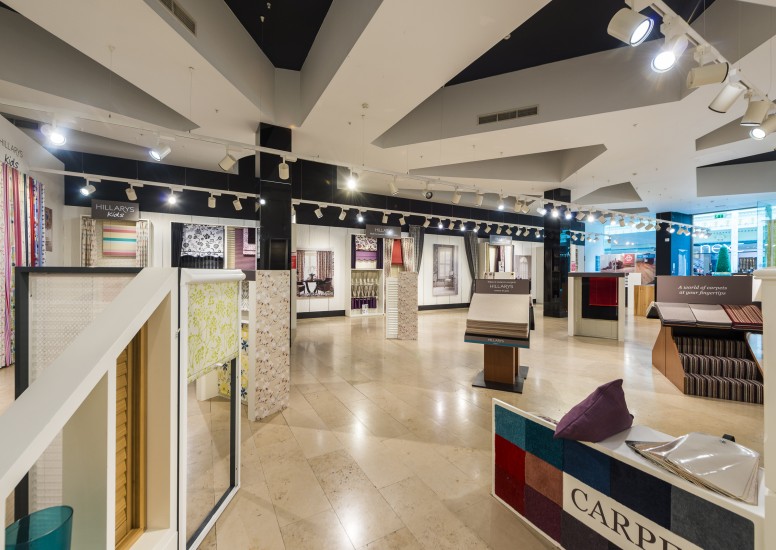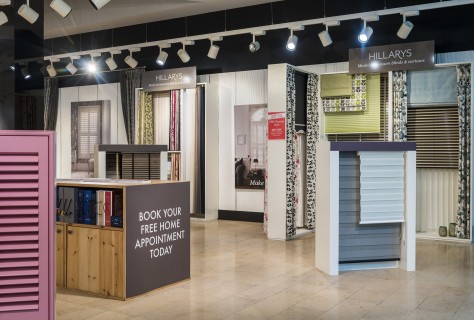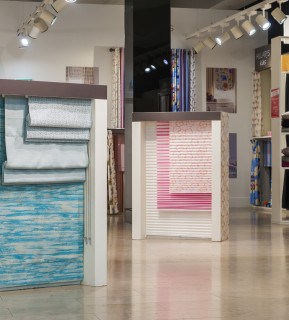 As well as the strategic and impactful visual merchandising, there is a large consultation area where staff are happy to help with any queries you may have, as well as being available on hand to book in a home visit appointment on request.
Currently situated on the first floor within the shopping centre as a 6 week pop up shop, the premium and bespoke nature of the site reflect the Hillarys brand and place in the market.
If you are interested in learning more then don't hesitate to contact us, and we will be happy to help.