Sustainable retail; a juxtaposition or an attainable end? _
Exploring a handful of sustainable futures that brands must adopt to ensure longevity in an increasingly environment-conscious culture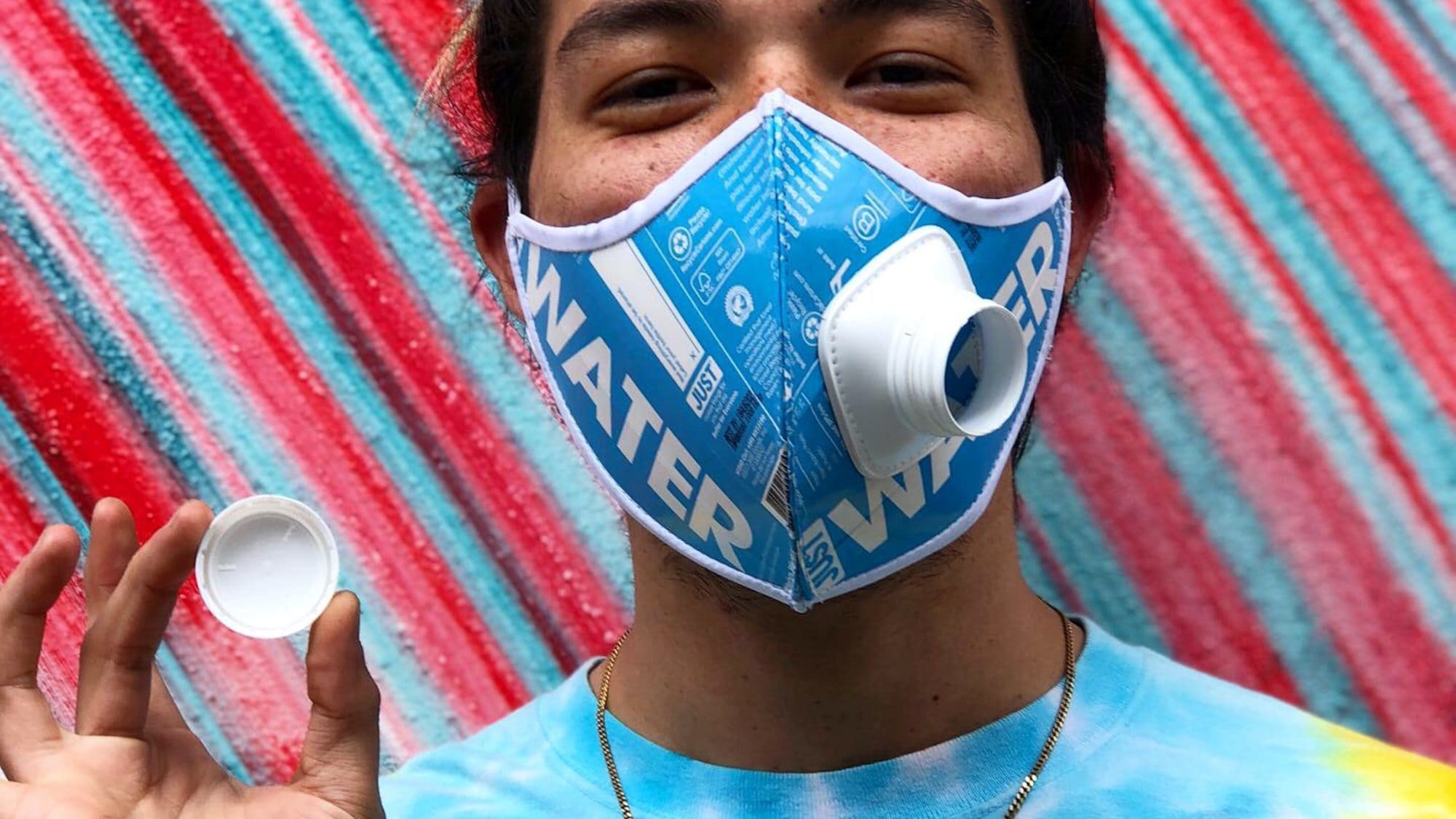 Sustainability in context
2019 was a pivotal year for bringing this important movement into the mainstream with a high proportion of the population becoming woke to the damage that our current level of consumerism is having on the planet. This new understanding among the masses was incited by a number of influential docuseries released in 2019 which spoke to the mere mortal, including 'War on Plastic' commissioned by the BBC, and David Attenborough's 'Our Planet' made for Netflix. Not only did these informative docuseries encourage many of us to change our consumption habits – that have traditionally been plagued by newism – but also to hold large brands and retailers accountable for choosing to contribute to environmental damage when eco-friendly and/or sustainable alternatives are available and can be applied with little need for additional resource.
With the latter part of 2019 seeing a sharp rise in 'conscious consumerism', we witnessed a movement which would see consumers boycotting brands deemed to be operating unethically and irresponsibly as far as the environment is concerned – particularly those suspected to be serial offenders of putting profit before planet.
Thus, it was predicted that 2020 would be the year that brands and retailers would put sustainability at the centre of their operations and be the driving force behind planet-saving initiatives, as opposed to being part of the reason for their need. Hopes of this were of course overshadowed by Covid, with brands and retailers having to focus their resource on dealing with the immediate threat of the virus, forcing many to put their original sustainability plans on hold.
All was not lost however as some brands still managed to achieve their environment-focussed goals in 2020 and implement new environmentally-friendly schemes, policies and design projects, despite challenges by reason of Covid, such as changes in consumer behaviour and the restrictions placed on retail. As we move further into 2021, we expect the sustainability in retail movement to gain a huge amount of traction among brands – but will it be over and above the hype that that we witnessed in 2019?
IN THIS ARTICLE…
In this long-read article we will be exploring a handful of sustainable futures that brands must adopt to keep pace and ensure longevity in order to ensure that Sustainable Retail is not a juxtaposition, but indeed an attainable end. We will also be sharing our perspective on what we believe 'sustainable retail' means for the future of the high street concerning retail strategy and design.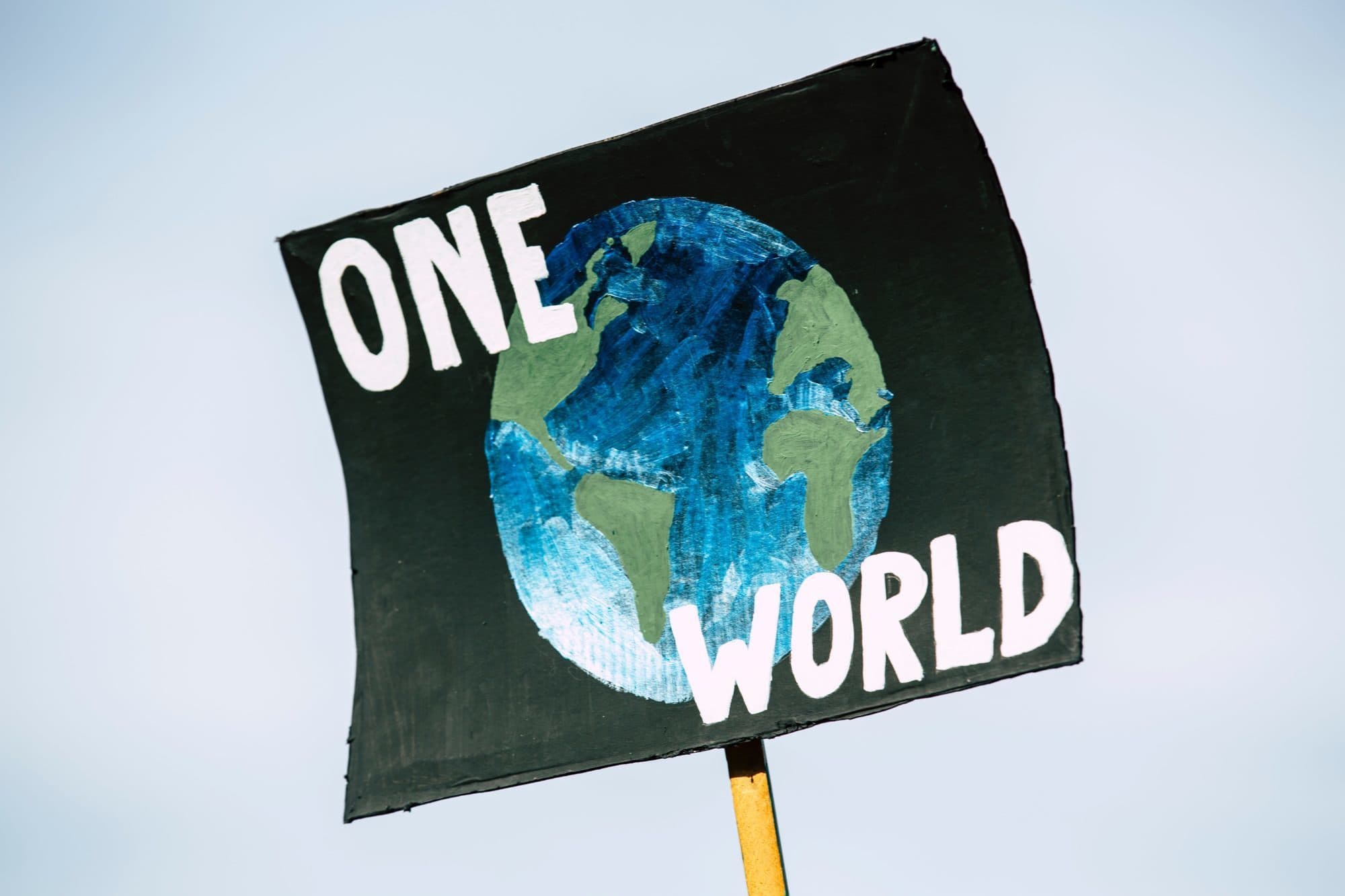 Sustainable futures
Approaches that brands can take to support a sustainable retail future
01        ENTERING THE RESALE MARKET
02        ASSISTING A MORE CIRCULAR ECONOMY
03        SUPPORTING ZERO WASTE
04        KNOWLEDGE IS POWER
05        RETHINKING PRODUCT DESIGN/MATERIALS
06        GOING FROM GLOBAL TO LOCAL
07        CAMPAIGNING AND COLLABORATION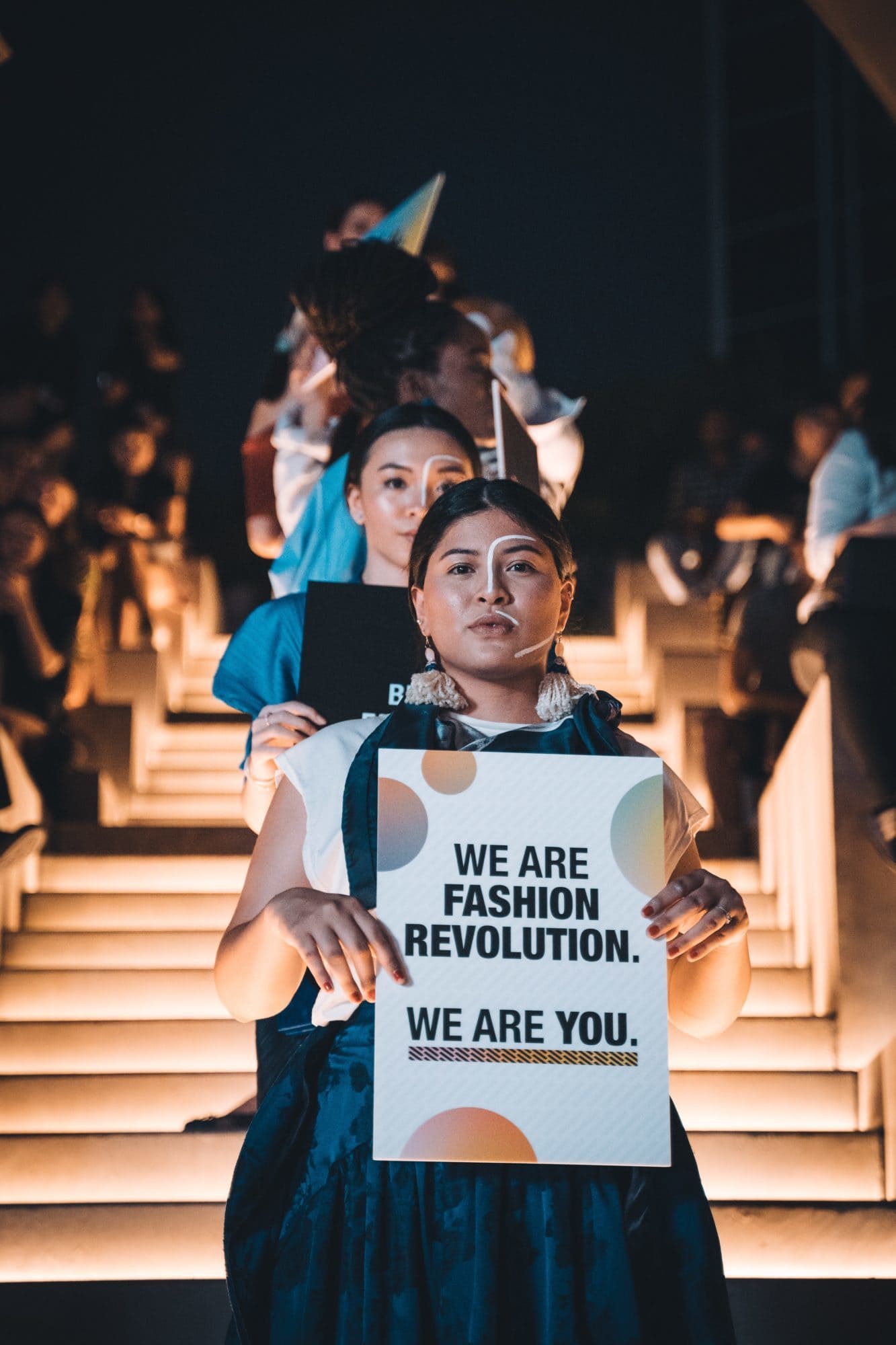 01        Entering the resale market
As of 2019 the resale market was worth more than £20 billion (Statistica). Paired with the convenience of Facebook's Marketplace which was launched in 2016 and the abundance of charity shops lining our highstreets, this figure is fuelled by the rise of environmentally conscious consumers rejecting 'newism' for the damage that it is causing to our planet.
An early response from fashion retailers to muscle in on this growing market saw the likes of Harrods opening "Fashion Re-told" in 2018 – a luxury pop-up charity shop filled with high-end brands, from Victoria Beckham and Mulberry to JW Anderson. Alongside raising money for a good cause, with NSPCC as the charity of choice, the pop-up also ensures that the lifecycle of the clothes it receives is prolonged, thus appealing to consumers demanding more sustainable fashion.
More recently, Selfridges also joined the resale market, opening up a pop-up shop in its London department store last year. The pop-up shop, astutely named, "Resellfridges", invites sellers to sell-on their pre-loved items. When items are sold, the sellers are rewarded with Selfridges store credit, allowing them to go on and purchase items for themselves.
Existing second-hand clothing retailers have seen a boom in business which is not at all surprising when we learn that the resale market grew 21 times faster than the new apparel market between 2016 and 2019 (GlobalData). Founded in 2009, second-hand clothing retailer, ThredUp, now boasts an annual revenue of over £112 million and runs the two largest garment-on-hanger facilities in the world, making it the market leader in second-hand clothing.
However, entering a resale market does not mean that fashion brands cannot still design ranges and collections, demonstrated perfectly by Patagonia, Inc. As part of its WornWear scheme and ReCrafted Collection, the outdoor clothing brand makes new clothes out of old clothes, recrafting factory seconds otherwise destined for landfill into one-of-a-kind garments uniquely remade in California.
"Extending the life of clothes by just nine extra months of active use would reduce carbon, water and waste footprints by around 20-30% each" – Waste and Resources Action Programme (WRAP).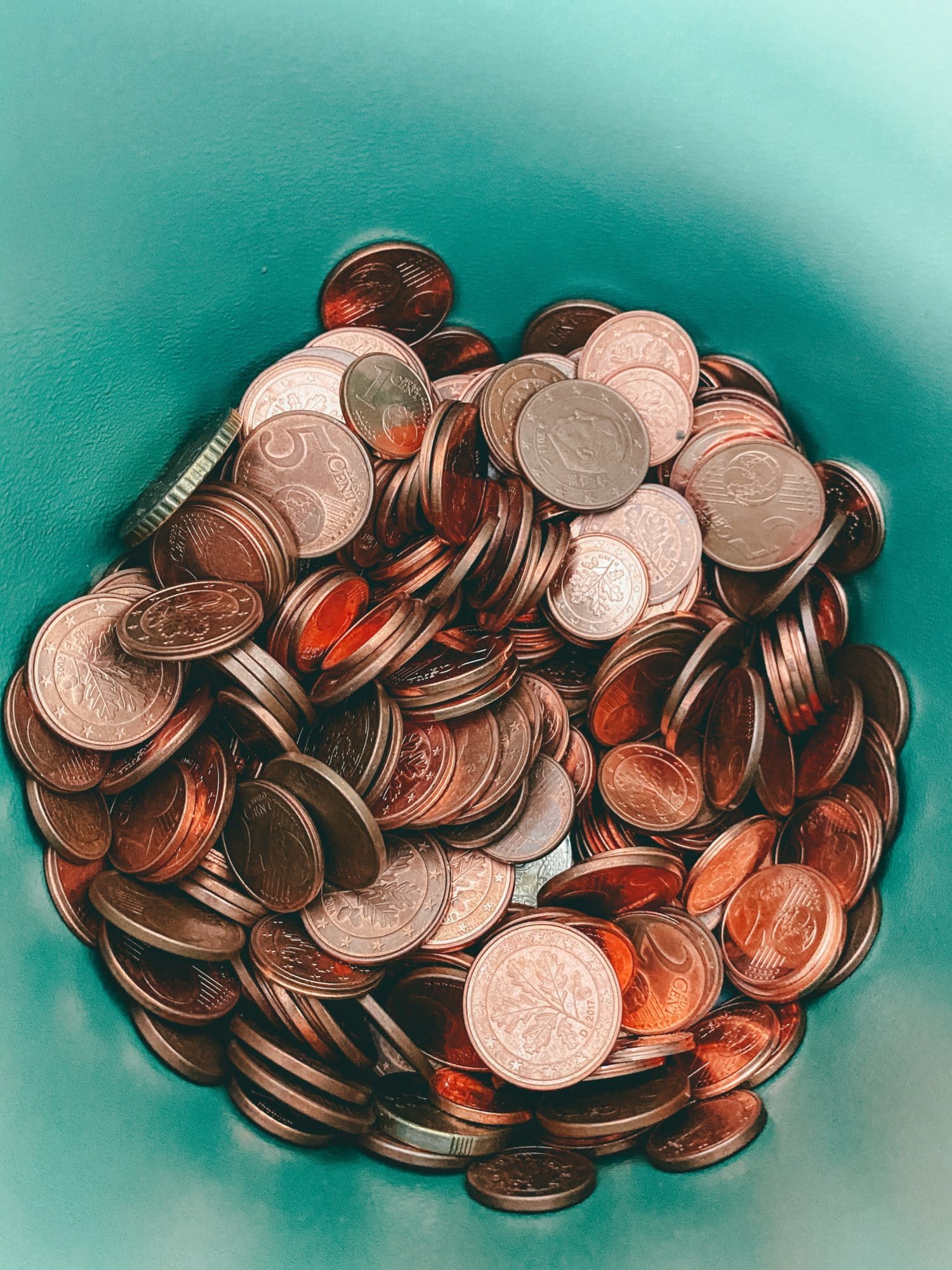 02       Assisting a more circular economy
Whilst it is understandable that not all retailers will opt to join the resale market, many have already chosen to assist a more circular economy, understanding its importance to the future of the retail industry, not to mention to the future our planet. This notion of assisting a more circular economy has been largely interpreted by affordable fashion retailers as taking responsibility for what happens to the clothes that they sell once they have been used by the customer. Consequently, several fashion retailers now offer a service in the form of a 'Take-Back' scheme which provides consumers with the option to responsibly dispose of unwanted clothing simply by taking them (back) to the retailer. Via offering this service the retailer assumes responsibility for ensuring that the clothes are suitably recycled as opposed to ending up in landfill, as so many are.
H&M are one of a growing number of clothing retailers that has implemented a 'Take-Back' scheme, collecting over 17,771 tonnes of textiles since 2013 when its Garment Collection Programme was first launched. Not only does H&M accept any unwanted item of clothing (whether it was bought from H&M or not), but it also offers a £5 H&M voucher to customers in return to be spent either online or in-store. Quite impressively, the established retailer boasts that none of the garments it collects ends up in landfill, with items either being recycled, reused or reworn, depending on their state.
Going further than the implementation of a 'Take-Back' scheme is an impressive line-up of brands and mega corps assisting a more circular economy by signing the Circular Economy Pact in June last year. In signing the pact, retailers such as Nestle, H&M, Coca-Cola, Ikea, and Stella McCartney, have agreed to commit to "building a circular economy as industries begin to recover from the coronavirus pandemic" (Drapers) and address other global challenges such as waste, pollution and climate change.
Assisting a circular economy is an approach which supports a sustainable retail future more than most. If all retailers can truly adopt this circular way of thinking and operating, the planet will no longer have to endure the current level of infliction of damage.
"63 million kilograms of clothing alone ends up in UK landfills each year" – Waste and Resources Action Programme (WRAP).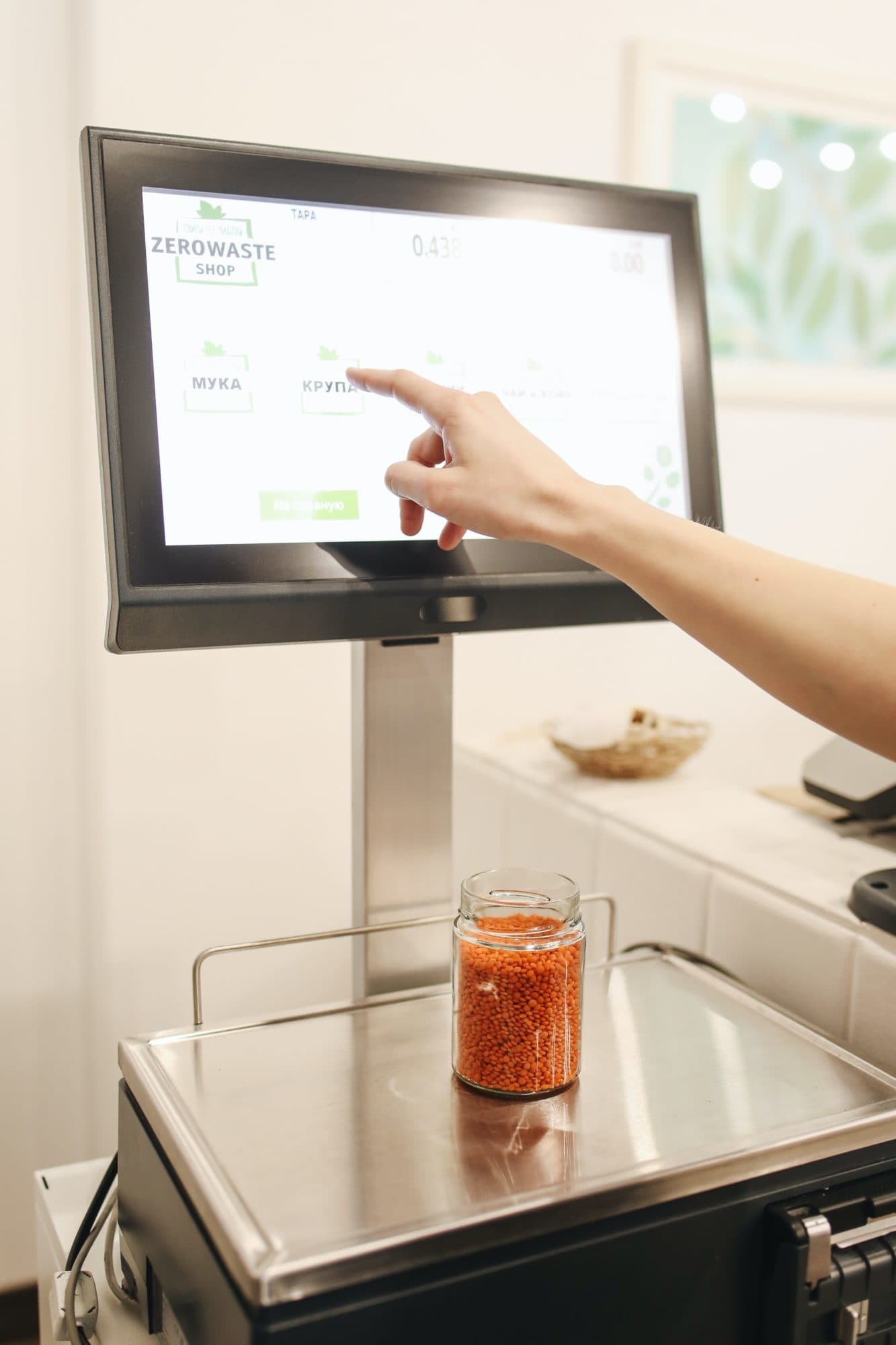 03       Supporting zero waste
Over the past couple of years, the term 'zero waste' has been popular among supermarket brands as they look to reduce the amount of single-use plastics on their shelves, with the food & beverage industry currently demanding huge volumes of single-use plastics to be used in the packaging of its products. With consumers increasingly shunning and shaming supermarkets stocking heavily packaged drink and food items on their shelves, it is anticipated that more than a few supermarkets will make drastic changes to their policies this year with regards to stocking plastic-packed foods.
In 2019 Waitrose paved the way for supermarkets with its Waitrose Unpacked trial which saw the food giant invite customers to bring their own bottles and containers to its Botley Road Store in Oxford in a bid to reduce the amount of single-use plastic making its way into the world.
The most recent supermarket to make the jump to a more sustainable future supporting zero waste is ASDA with the opening of its 'sustainability store', and the launch of its 'Greener at Asda Price' campaign promising consumers that unwrapped products will not cost more than wrapped equivalents. The trial store, which opened towards the tail-end of last year, unveils its new plastic reduction strategy and comes complete with refill stations, recycling facilities and fresh produce lines.
"Every year, 8 million metric tons of plastics enter our ocean on top of the estimated 150 million metric tons that currently circulate our marine environments." – Ocean Conservancy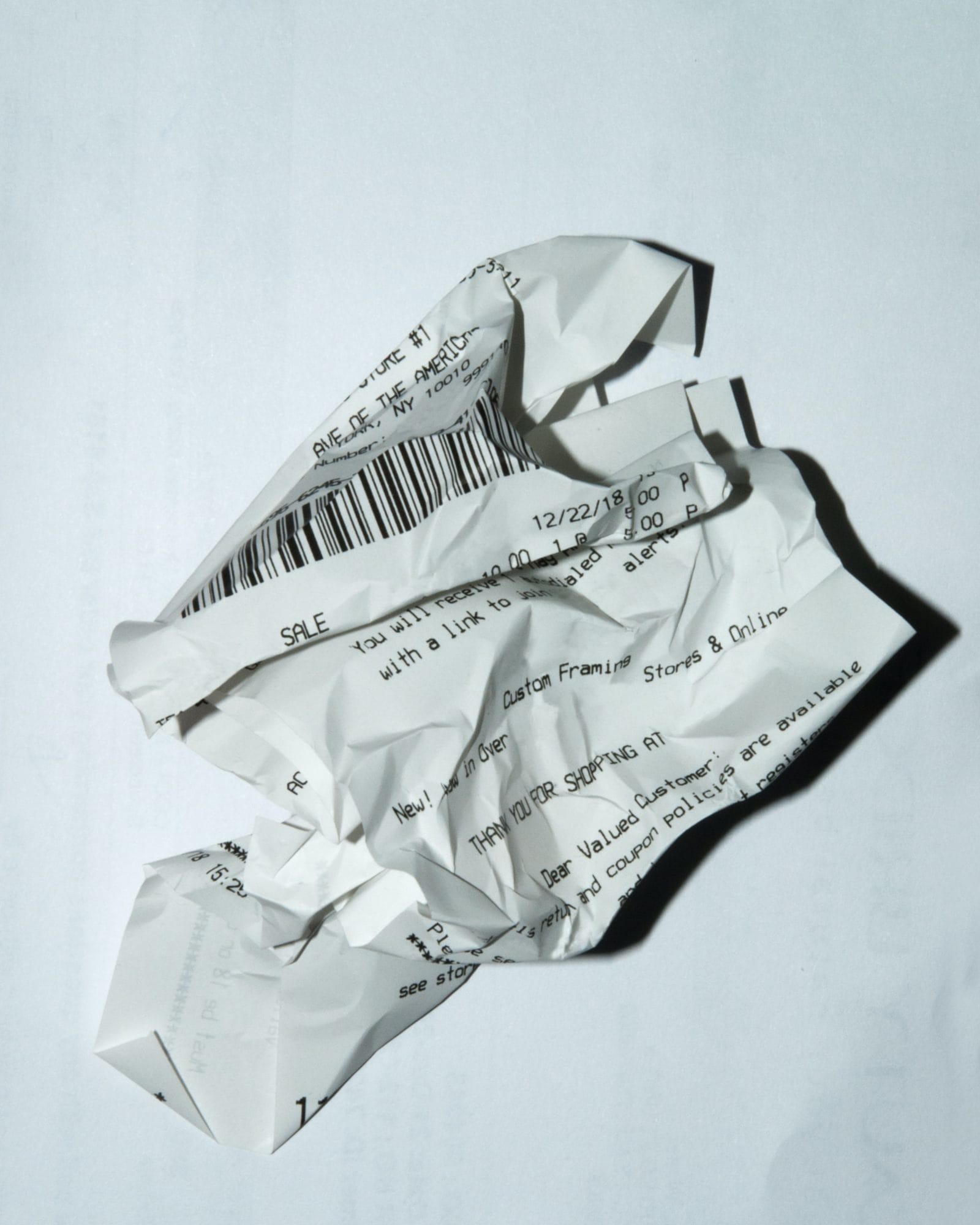 04      Knowledge is power
An approach that we are starting to see more and more of from brands hoping to be part of a sustainable retail future is one that features some form of education. It is an approach more commonly adopted by brands viewing sustainable retail as a journey, rather than a final destination.
ASKET is one such brand that is using its platform to educate consumers about the damage that our current consumerism is causing to the planet. Reviving the sustainability movement towards the tail-end of last year, ASKET launched its Impact Receipt which aims to teach customers about the true value of the items they have bought. The receipt provides information about each item's impact on the environment, making people wiser to the damage that our 'throw away' culture is causing.
However, this mentoring approach from retailers supporting the sustainability movement is not a new approach. In 2011, Patagonia placed a full-page 'Don't buy this jacket' ad campaign in the New York Times on Black Friday. This green politics ad was not only highly persuasive and educational at the time for its shock-value, but it continues to educate consumers about the impact of mindless consumerism to this day as it is frequently revisited for its seemingly timeless relevance.
Newism: The idea that we should strive to own the newest and latest things.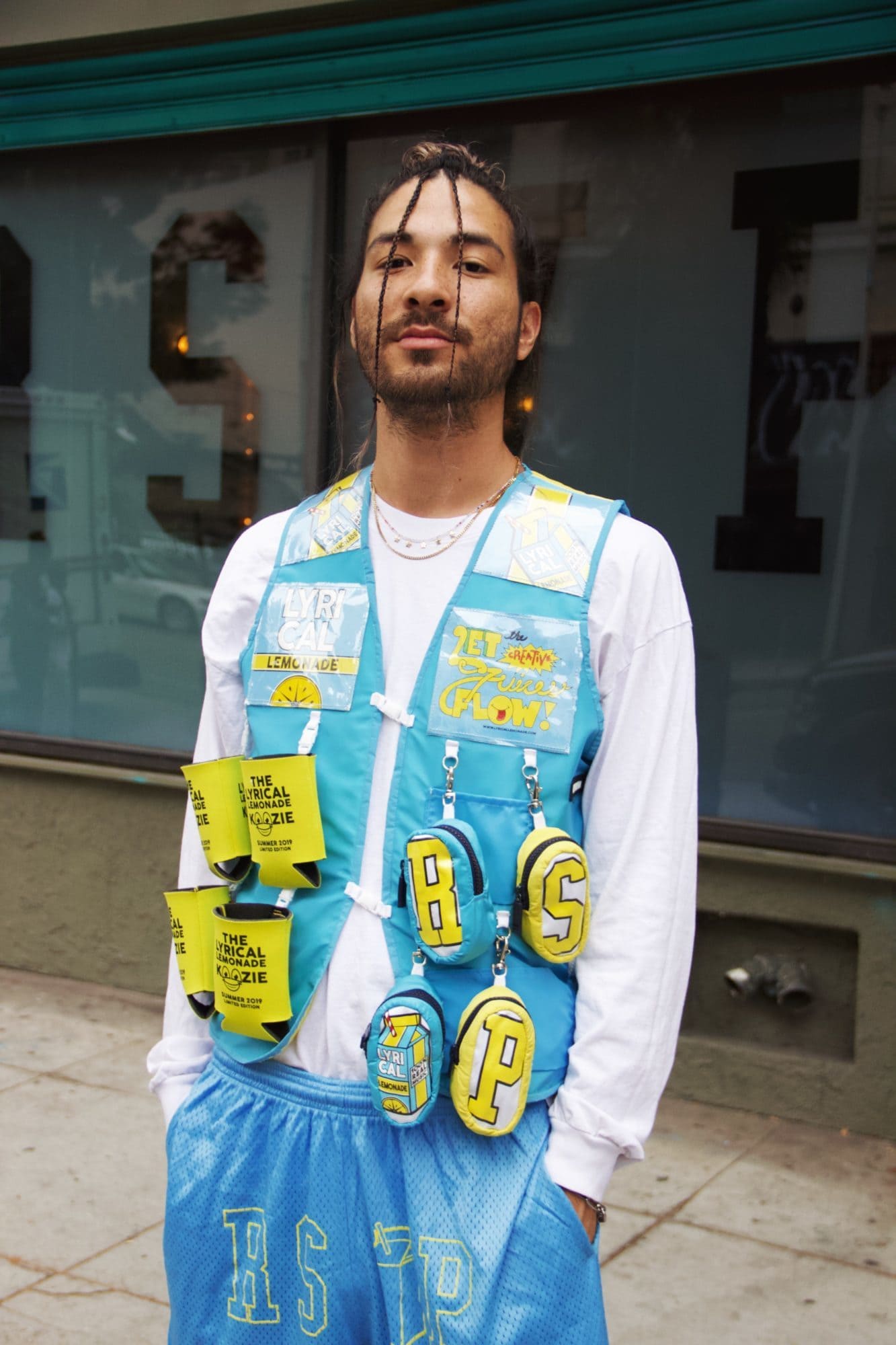 05       Rethinking product design/materials
It could be argued that above all else, a brand is epitomised by the products that it sells. Thus, now more than ever, brands should be (re)considering whether the products they sell are representative of their brand's ethos with regard to supporting a sustainable retail future.
ARKET, a less well-known arm of the H&M Group, is a brand considered more ethical than its sister brand, H&M. ARKET sells long-lasting high-quality clothing, juxtaposing its sister brand selling fast fashion for a fraction of the price. In 2020, ARKET launched a new edition of its Upcycled Down™ collection which would further boost its ethical ethos. The new collection comprises of "lightweight outerwear and accessories, offering superior natural warmth from reclaimed materials."
However, contributing to a sustainable retail future is certainly not something that is purely reserved for fashion brands, with brands in the Beauty and Hygiene sectors making huge progress in developing sustainable and eco-friendly products complete with sustainable and eco-friendly packaging to supply the demands of the increasingly environmentally conscious consumer.
Owned by P&G, NATIVE is a DTC brand of deodorant boasting natural ingredients and plastic free packaging. Similarly, the UK's No. 1 Natural Deodorant, WILD, invites consumers looking for sustainable alternatives to use their sustainable, aluminium free roll-on deodorant with compostable, plastic-free refills.
"Plastic packaging accounts for nearly half of all plastic waste globally" – The UN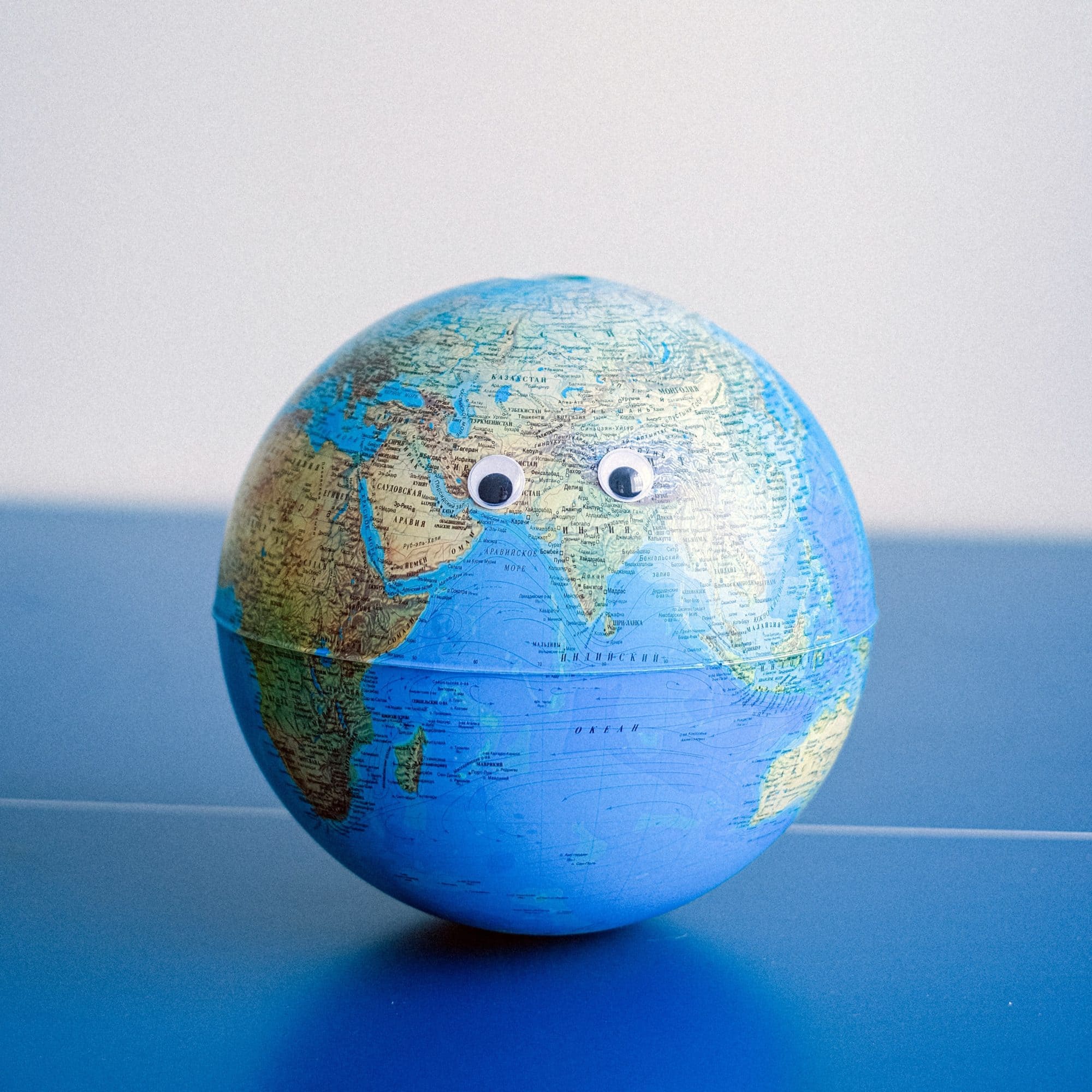 06       Going from global to local
A national or international company that chooses to stock its stores with locally manufactured products not only supports local businesses, rewarding local economies and the people within, but it is also more friendly to the environment. It is a business model that supports a more sustainable and environmentally friendly future with regard to cutting down on the carbon emissions that are released into our atmosphere when transporting goods.
Whilst McDonalds cannot otherwise be construed as an environmentally friendly corporation, it has shown a degree of commitment to local farming, making it somewhat of a good example for how large corporations can develop their operations to use local suppliers, and subsequently reduce their carbon footprints. Drinks giants, Diageo and Coca-Cola also have some of the best-in-class supply chains comprising of local manufacturing – adding value to local economies and supporting a more sustainable retail future in the process.
This local-centric way of thinking will not only be beneficial to our planet in the long-term, but it will also be pivotal in helping local economies recover from the Covid pandemic in the shorter-term.
"Pandemic to accelerate shift from global to local supply chains" – ICIS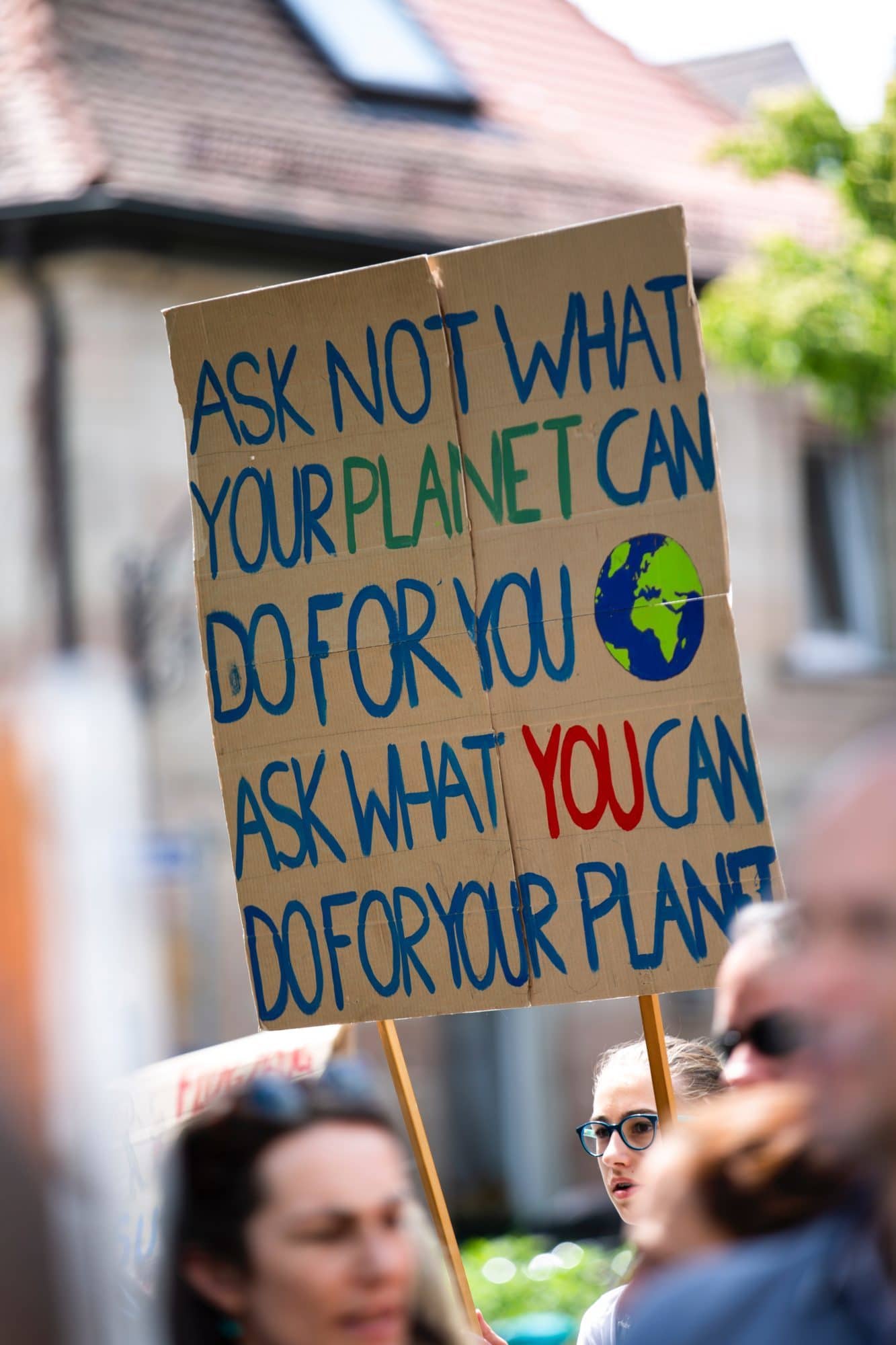 07       Campaigning and collaboration
Mentioned previously, it was predicted that 2020 would be the year that brands and retailers would be the driving force behind planet-saving initiatives – something which was overshadowed by Covid with brands having to redistribute resource to deal with the immediate threat of the virus. Thus, we are holding out hope that 2021 is the year that brands and retailers across the board will be campaigning for a more sustainable future, forming pioneering collaborations with charities, organisations and public figures to champion for change.
In December, Blacks – an outdoor retailer owned by JD Sports Fashion Ltd – teamed up with naturalist and eco-journalist, Sarah Roberts, to "lift the lid on how humans have changed the face of the planet" via an informative blog series. The blog series named the "Iceland Journal" sits on Blacks' website and consists of no fewer than four reports from Sarah about her time in Iceland and her search for hope that climate change can be slowed and even reversed.
Other recent collaborations along these lines have seen Farfetch team up with Thrift+ to encourage its customers to donate unwanted clothes to the dedicated online second-hand retailer in order to prolong their life. On receiving the donations, Thrift+ lists the sellable clothes on its website to be resold. In return for donating unwanted clothes under this programme, customers receive credits that can be used for new Farfetch purchases when one of their items on the Thrift+ platform is sold.
Brands and retailers are platforms of influence, and with great power comes great responsibility. Thus, it is thought that when enough brands and retailers use their platforms to campaign for the environment, not just in what they say but in what they do, we will see a significant turning point in favour of the sustainability movement.
Our perspective
It has been argued that the retail industry cannot exist in a nil-of-waste future with net zero carbon emissions. However, more recently we have seen a glimpse into an alternate retail industry that heavily supports a greener future for our planet. In 2021 we expect the sustainability movement to gain a huge amount of traction with brands responding to the increasingly environmentally conscious consumer by implementing a number of sustainable futures outlined in this article – from entering the resale market and assisting a more circular economy, to supporting zero waste and rethinking product design, among others.
It could be argued that many existing brands can transform their operations to support a greener future with relative ease as a result of their already established trademarks and infrastructures. However, brands known previously for a business model supporting 'fast-fashion', or similar, may find the journey to a more sustainable future more challenging as they walk a fine line between celebrating progress and greenwashing.
Nevertheless, this move to a greener future for retail will also be seen on our high streets, with brands not only choosing to implement greener retail strategies (such as with the addition of product dispensers to reduce packaging), but sustainable alternatives and greener solutions at every stage – from fixture materials to instore utilities. Whether it be for window displays, pop-ups, launch zones, shop-in-shops or whole store fitouts, 'sustainable design' will eventually be the only design we know for our high streets.
According to IBM, "60% of consumers are willing to change their shopping habits to reduce their environmental impact". Thus, some may even go as far as saying that sustainable retail design is pivotal to the survival of the high street as the 'green needs' of the increasingly environment-conscious consumer begins to outbid consumers' desires for experiences and tangible immersion.
What's trending?
Towards the end of the month we will be releasing a report which explores several opportunities for sustainable retail design. Alongside this insight, we will also share our vision for the future of retail. If you'd like to receive the insight report by email when it's released, you can do this by clicking the 'Subscribe to receive our Retail Insight Reports' link at the bottom of this page. Or get in touch to discuss how our retail strategists and designers can support your brand in pursuing a more sustainable future.
60% of consumers are willing to change their shopping habits to reduce their environmental impact - IBM