Emotion & Empathy _
Our 2021 Retail Predictions: Part One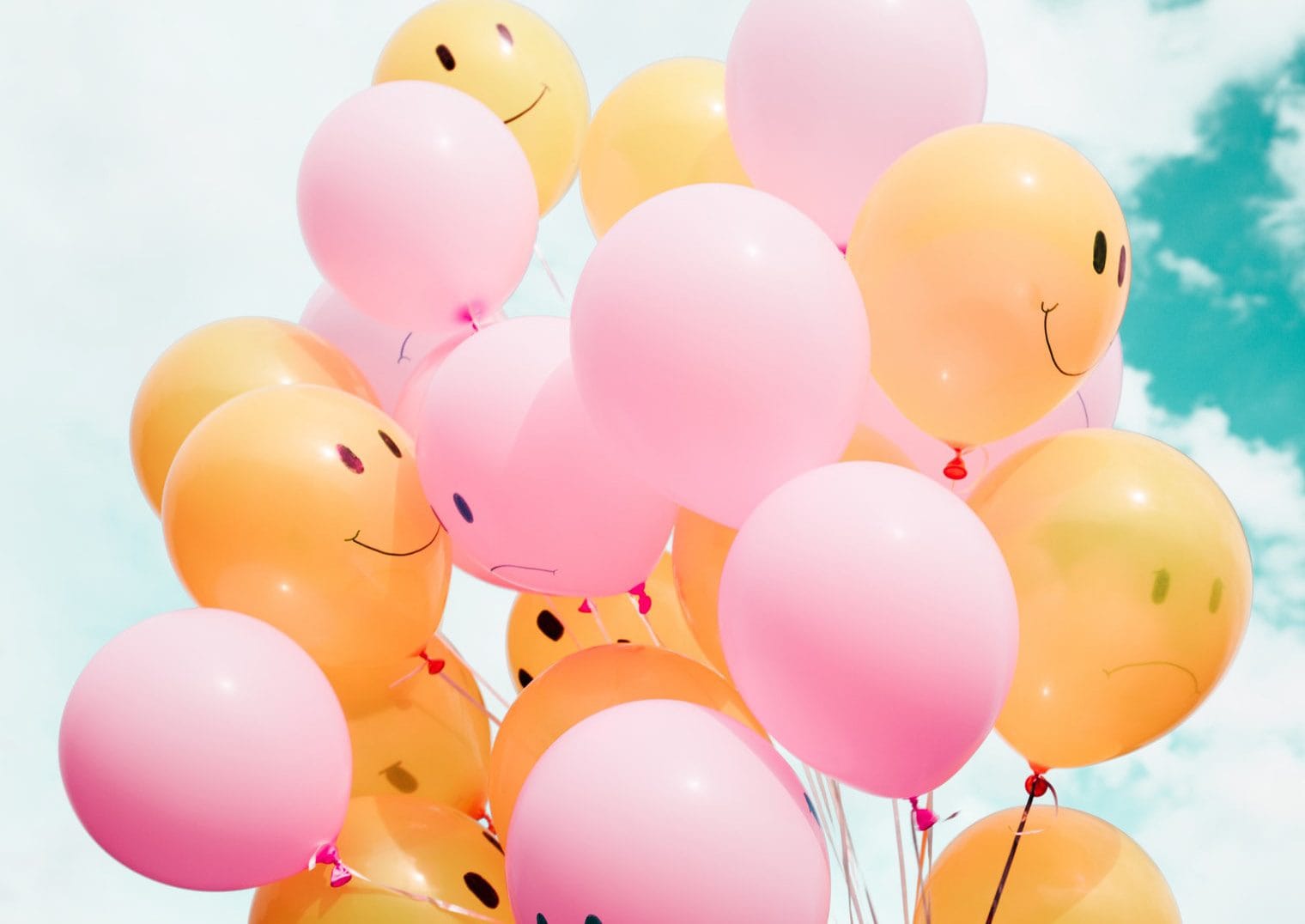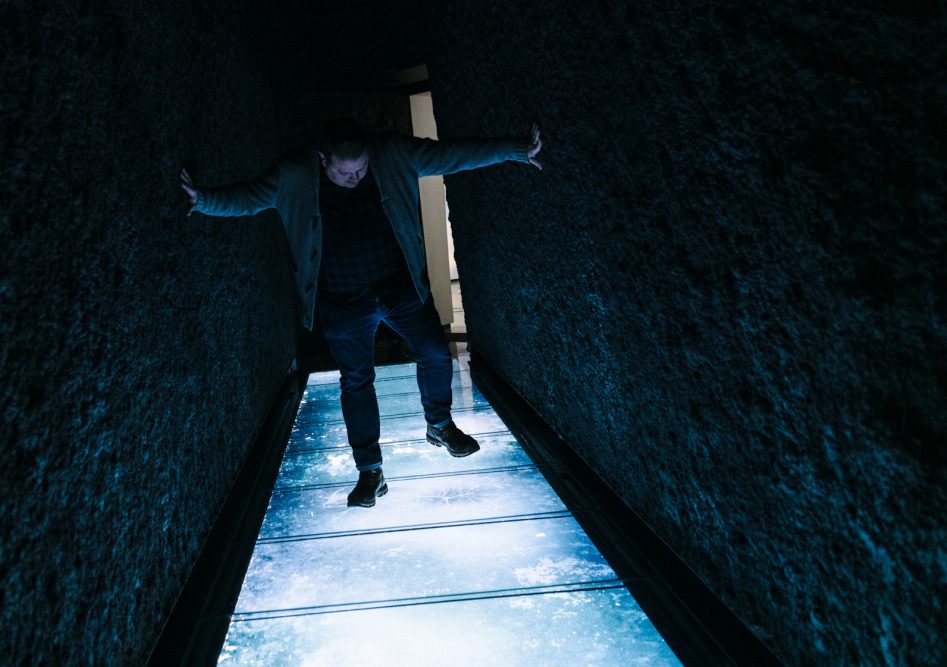 Tapping into emotion
WHAT IS AT THE EMOTIONAL CORE OF A BRAND?
In 2021 we have developed a new perspective on what is important to us, and this new interpretation of our needs, socially and personally, will affect our choices as consumers and the experiences we look for from brands. Retailers will need to acknowledge the psychological changes that their customers have undertaken developing a heightened sensitivity to the needs of others as well as an increased reticence to engage in unnecessary consumption patterns.
The emotional currency of a brand experience is now vital in appealing to customers who need even more persuasion than ever to engage. Connecting emotionally with consumers generates 52% more customer value (Harvard Business Review). It has also been scientifically proven that emotional
experiences stay longer in our memory, therefore brand experiences must look to evoke strong and durable emotional responses.
Successful brand stories must provide both rational and emotional benefit. Both are important, but few brands historically have real clarity around their emotional core – their purpose, personality, and benefit to customers. Instead using general concept of dream fulfilment.
Unfortunately unless this outcome is markedly defined, it offers little appeal to customers. Modern brand storytelling needs a clear and precise definition of the emotional payoff for their customers, and clear strategies as to how this will be expressed across their estate.
The power of design in creating this positive and memorable emotional connection is key, as each element of a customer's experience builds to influence the overall impression. A few brands we've noticed this year have produced brilliant activity that engages emotionally to connect with how their customers are feeling right now.
Italian luxury brand Gucci's recent campaign centred on 'Nowstalgia'- a longing for the recent, pre-pandemic past; in particular the traditional cheesy Christmas party. The depiction is wonderfully retro, reflecting Gucci's trademark 1970s aesthetic and appealing to the strong emotional response created by nostalgia.
In stores, retailers can use sensory tactics to achieve powerful emotional responses and strengthen brand connection. Brands should be exploring ways that scent can be used to engage. Scent is closely linked to memory and emotion and should be a significant part of a brand's presentation.
Scent branding can be built into brand storytelling. An example of how this can be achieved is Singapore Airline's creation of a signature scent – 'Stefan Floridian Waters'- that is worn by their flight attendants, pumped through the cabins, and infused into hot towels; present at every part of the customer journey.
Total sensory immersion is the next step in brand storytelling for emotional connection. Canada Goose has taken this approach in its flagship concept: "The Journey." The stock-less store is built around a series of experiences where visitors not only learn about iconic products' provenance, but also put them to the test in a "Cold Room" that delivers real snow and wind. The focus throughout is on storytelling and immersion as opposed to transactions, with digital sales for home delivery offered.
The power of emotion is well acknowledged as effective in building customer satisfaction, but in uncertain times the idea of simply making people smile and brightening their day is appealing. Brands should experiment with new approaches and opportunities to create emotional value through joyful and unexpected encounters. The best of 2021 will neatly speak to natural human behaviour traits to appeal to our childlike drive for creation, play, and curiosity.
Nike found ambient scents in their stores increased purchase intent by 80%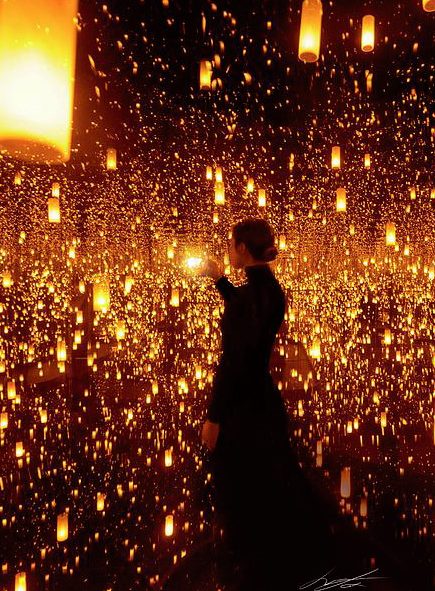 Being present
FINDING YOURSELF IN THE MOMENT
Less is more. In our changed consumer psyche people are turning away from the shareable, instagram-ready brand experiences of recent times, instead seeking out moments that are mutable, private and ours alone to own. To fulfil customer desire for experiences that are more impermanent, more personal, retail designers and marketers can look to the art world where a growing number of artists are focusing on individual connections and one-off moments.
After the growing 'instagrammisation' of public art and a trend for visitors attending art exhibitions just for content creation, an increasing number of artists are moving to create installations which are impossible to capture on screen.
Brands will need to imagine how they can reward their customers for their visit by crafting moments of brand storytelling and product immersion that you simply have to be there to experience. This change of direction will be driven by the previously explored consumer desire for emotional connection with brands and the recognition that a really stellar brand experience should be physically witnessed with our own our eyes, not just via phone cameras.
The most outstanding and successful brand experiences will no longer be designed around how they will look on Instagram, instead focusing on but how it feels in the moment. Brand storytelling should appeal to all of our senses and should reward for a visit in a way that online images could never compare to, with share-able content as a secondary outcome rather than the aim of the activity.
The traditional approach for luxury brands was to create something with each year or campaign that was bigger, better and more expensive, but in these changed times it is now more about singular moments that connect and can be owned and individual; making each crafted moment the one that
counts.
As well as considering mutable, perishable moments. Brands should look to carefully blend analogue and digital experiences that would be impossible to recreate in a purely digital form to give customers a break from the day-to-day screen-based world. Design for the human, not the smartphone.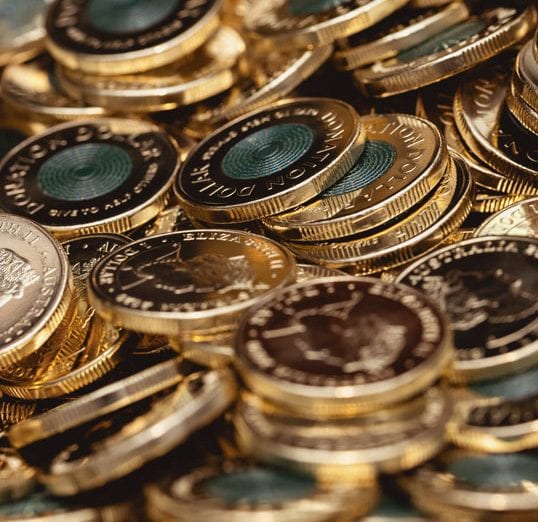 Empathetic actions
KINDNESS IS A GLOBAL DIALOGUE
Brands and companies have helped consumers during the past year. At the height of the pandemic, kindness was a global dialogue spoken by brands and their consumers. This newly developed heightened sense of empathy has created new networks amongst consumers with more caring attitudes. Recent surveys show that this mindset is important for brands to acknowledge and serve as 86% of respondents said that brands showing empathy is critical to fostering loyalty (IPSOS MORI for PEPSICo).
A great example of how to identify and support consumer desire to act with empathy is the Donation Dollar; an AU$1 coin designed to encourage owners to give it away to charities and individuals in need.
Launched at the end of 2020, the coin has a green centre decorated with gold concentric circles that symbolise the ripple effect of the positive impact each donation can make. 25 million Donation Dollars – around one for every Australian – will be produced over the next few years.
Consumers now expect brands to be empathetic and 'give back', and this expectation is here to stay. To deliver what their customers really need retailers will need to be sympathetic and identify what is happening in their customers' lives, what their concerns are, and deliver activities that support and empower their desire to act with empathy to support their communities.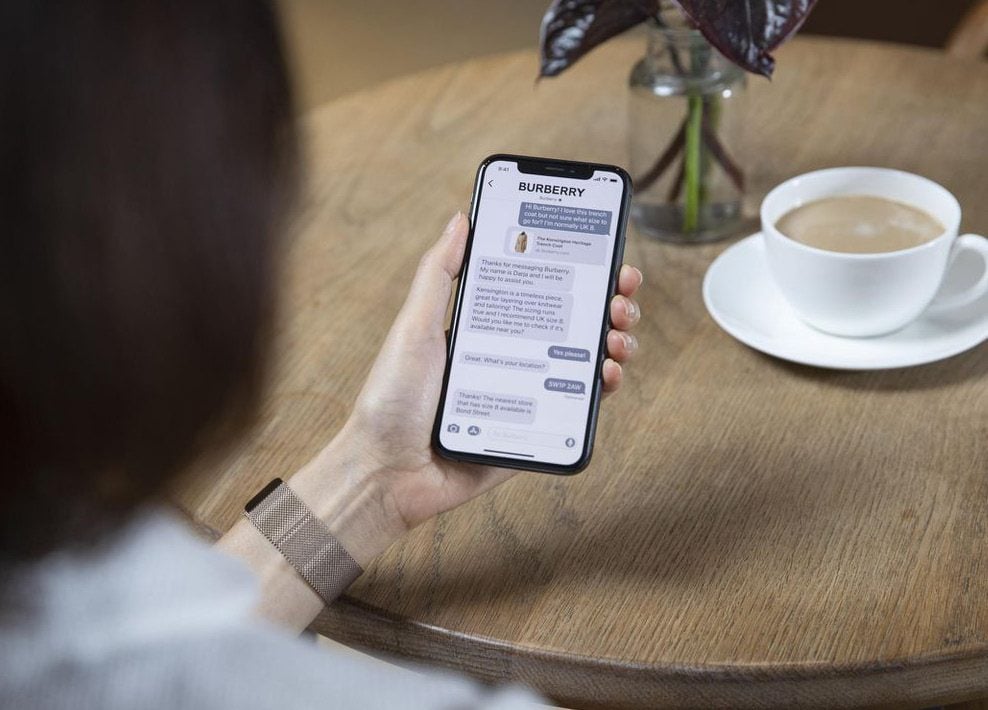 Personal service
The most successful retail has always created a real connection between customer, brand, and store staff. With reduced store traffic, the one to one conversations between a sales advisor and consumer have never been so important.
A new generation of technologically enabled customer service tools are reinventing personal service in customers' virtual worlds. Flexible communication across platforms is the goal for many service-lead brands, particularly in the luxury sector.
We have seen virtual consultation increase exponentially this year with brands including Mamas and Papas, John Lewis, and Glossier offering virtual chat functions. Developers report significant increases in average order value, conversion rates, and huge reductions in return rates. Store associates can now
engage with shoppers through text message or instant message app. At the luxury end of the spectrum 'R Message' is a new feature within Burberry's app that allows select tier shoppers direct chat access to store associates to build stronger clientelling bonds, putting the human relationship back into the digital shopping journey.
Not only have consumers become comfortable with such levels of accessibility; they have come to expect it. Advances in mobile tech and other digital touchpoints have allowed creation of hyper-customized experiences at scale. As consumers progress through the decision making process, it
can be frustrating to continually have to start over as they move across channels, or each time they visit a store. To overcome this challenge, retailers are offering digital concierges who can assist at every stage of the buying journey. A process perfectly demonstrated by the Hyundai luxury Genesis Concierge that seamlessly supports customers through the often lengthy process of car purchase.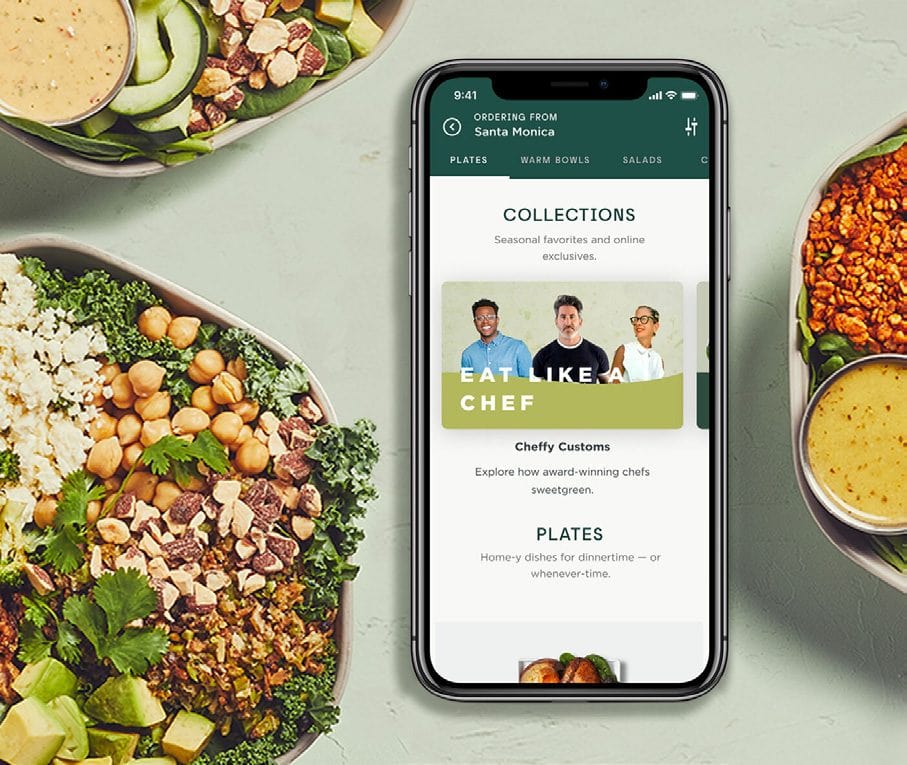 The combination of integrated social media, shopping, and payment platforms that started with WeChat in China has had a dramatic impact on consumer behaviour and expectation and is fast becoming the norm for digitally native new luxury customers. The future of service is about storytelling, direct access, and seamless digital paths strengthening the relationships that bring customers back.
HARNESSING DATA IN-STORE
The integration of more omnichannel retail journeys in recent years has led to a rapid increase in the number of technology-fllled stores. Incorporating a seamless online and offline strategy has allowed brands to embed technology into the heart of their stores, garnering even more valuable data on shoppers.
'One size fits all' rarely fits anyone well, so to ensure that consumers are getting the perfect product or experience for their needs, retailers will need to work with each shopper's collected related data points, behaviours, and preferences, and use AIenabled solutions to analyse this new wealth of customer data to create personalized choices or recommendations based on their needs. Fast-casual restaurant Sweetgreen has done so with a new personalized digital menu platform called Collections, which makes bespoke meal recommendations for customers based on their go-tos & dietary preferences to help them discover new options that are right for them.
In the future, as customers expect personalisation that echoes the customised nature of their online worlds in real life; it will be even more important that brands are providing hyper-personalised decision making, and creating more nuanced activations than ever. More items will be made to order, and there will be less waste. Industries will become leaner and more sustainable.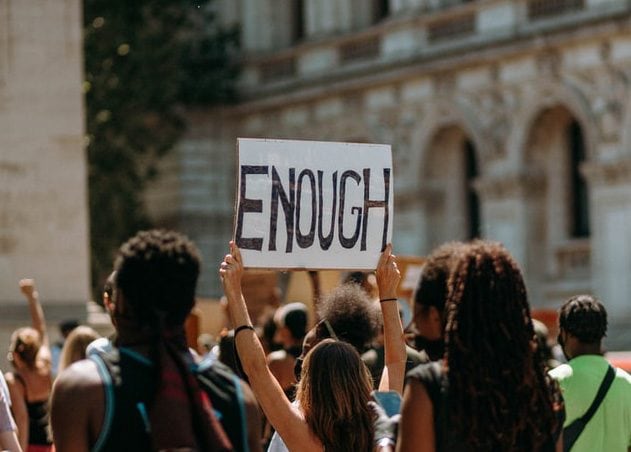 Representation
CREATING INCLUSIVE NARRATIVES
The seismic social, economic, and political shifts of the last year have meant that growth is taking a backseat to a pursuit of equity and balance within our cultural, systems.
The relevance for brands of 2020's racial justice protests around the world cannot be underestimated. The movement is revolutionising how people understand racism and convincing consumers that businesses must be held responsible for helping to create more equitable systems. As consumers demand new levels of accountability, diversity, and inclusivity brands now have a considerable amount of responsibility to move society in more positive directions.
Starbucks, facing a pivotal moment for reflection, assessed their internal processes, creating a plan to diversify its internal teams across all departments. Other brands and retailers – including the likes of Vogue and Sephora – are taking up the 15% Pledge by Aurora James, challenging brands to assess how much of their shelf space presents products from BIPOC-owned companies and promise to increase it to 15%.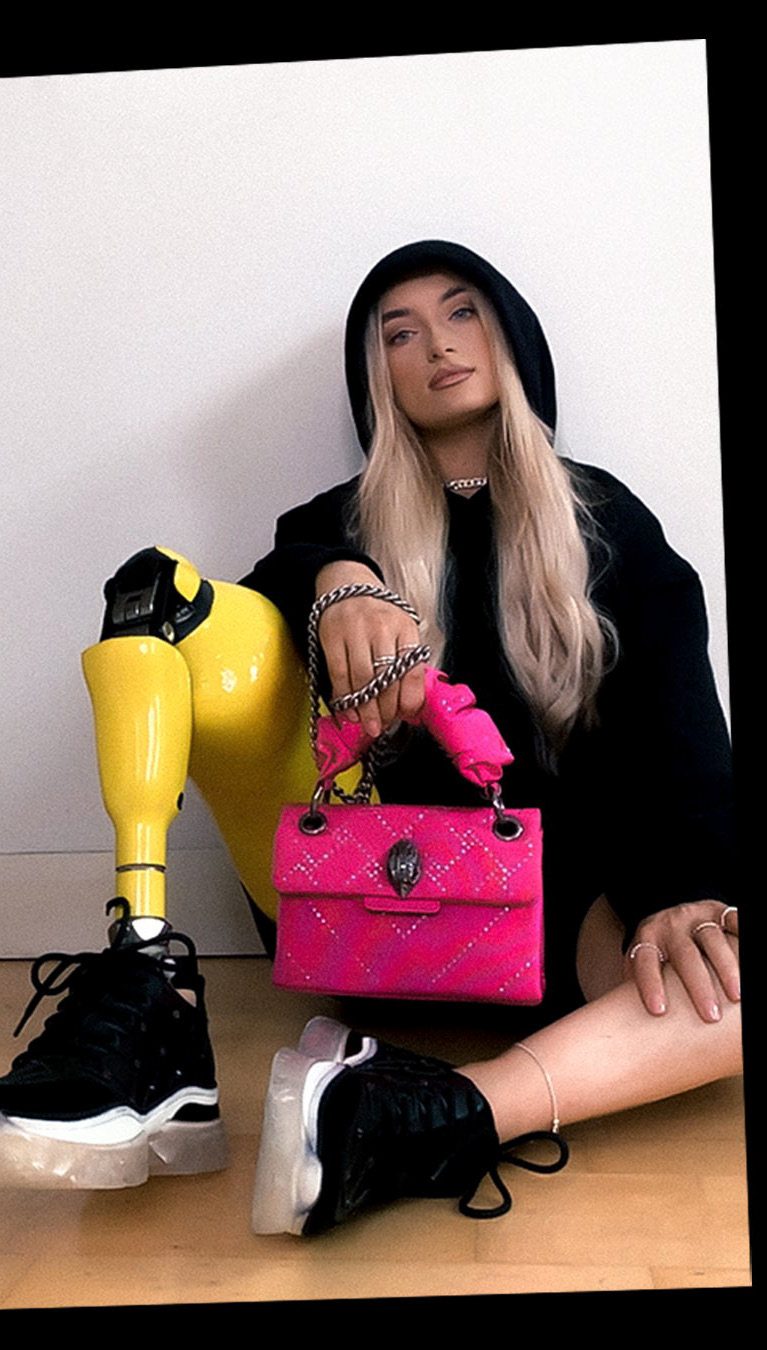 Forward-thinking brands are dedicating resources to re-evaluating their company's role in perpetuating inequity or upholding unrealistic, unfair, or dated standards. We're beginning to see more inclusive representation in campaigns with brands casting models with visible and nonvisible disabilities. Recent examples from British Kurt Geiger, luxury giant Gucci, and department store Fenwick illustrate how to authentically embrace diversity.
Around 15% of the world's population are currently living with some form of mental or physical disability (WHO, 2020), while 63% of global consumers view brands that represent diversity as being more authentic (Microsoft, 2020). This creates a huge commercial as well as moral drive for brands to show a more diverse and relatable selection of identities.
Eighteen-year-old British model and performing arts student Ellie Goldstein who has Down's syndrome starred in Gucci Beauty's June 2020 ad campaign for its L'Obscur Mascara. Kurt Geiger's late 2020 campaign 'People Empowered' featured 15 disability activists and organisation leaders,
including Irish leg amputee and cancer survivor Bernadette Hagans. Created remotely via Facetime, the images of Hagan's personal story are showcased on the retailer's e-commerce site. The campaign
feels truly authentic as, according to the brand, it is built on the idea of creating empowering, beautiful images in which disability is incidental.
As we progress through 2021 brands must continue to practice what they preach when it comes to speaking out against injustices. Transparency is key, and diversity must be a priority and not a passing trend.
NEW PERSPECTIVES
In our hyper-connected society, influencers can appear and grow to build a large following very quickly if they produce quality content that appeals. This democratisation is opening up creation and influence to a much more diverse set of perspectives, and allowing under-represented groups and
those with less social or economic privilege to have a platform for their voice.
Modern consumers embrace empowerment, and look for brands to acknowledge and champion them for who they are. This attitude must encompass all facets of a brand, with consumers looking for honest presence across both digital media and real world moments. 'Real' is often more popular
than highly polished content, alluding to consumers wanting a more honest and real interaction with brands and a more authentic connection.
What's trending?
Towards the end of the month we will be releasing an insight report evaluating the activity and ideas that we've seen flourish in 2020, bringing together our predictions for the most important trends that will impact the retail landscape and consumer behaviours in 2021. If you'd like to receive the insight report, 2021 Retail Predictions, by email when it it's released, you can do this by clicking the 'Subscribe to receive our Retail Insight Reports' link at the bottom of this page.