Eight advantages to embracing digital in your retail store _
Upon exploring a plethora of ways that you could activate your store with tech, we have uncovered no fewer than eight advantages to embracing digital in your retail store.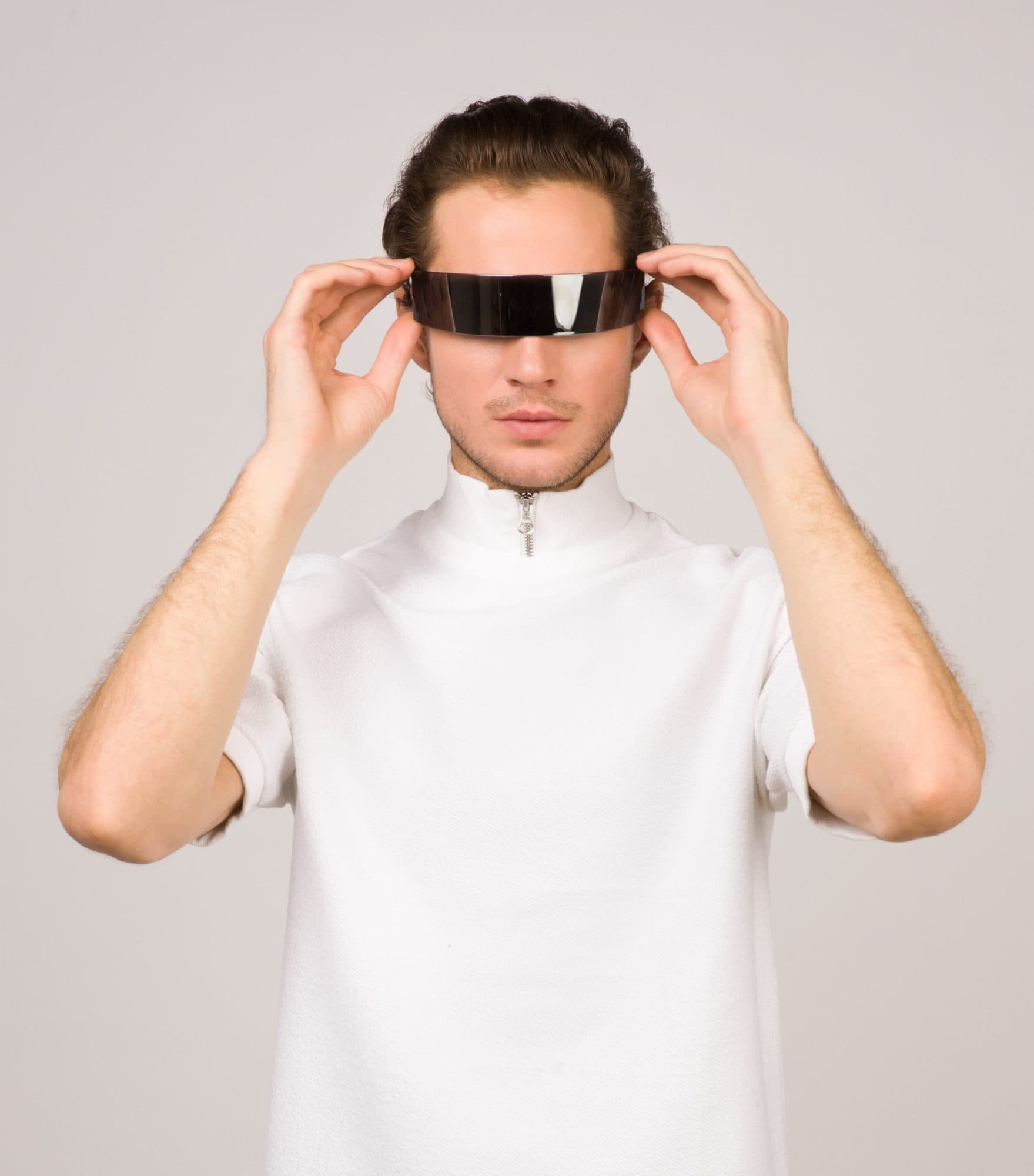 #1 Increase purchasing confidence
In a saturated retail market, it is vital that brands and retailers ensure purchase confidence among its customers. Even more so when we consider that current levels of inflation are leaving many consumers cash-strapped. In fact, 60% of people report rising prices as the biggest challenge facing retail destinations this year (2021 UK Annual Footfall Review, Springboard).
INTERACTIVE TOUCH & MEDIA SCREENS
Some digital activations can increase purchase confidence. This includes interactive touch & media screens displaying additional product information as customers can more easily cross-reference product specs and reviews, including viewing up-to-the-minute chatter on social media. Media screens featuring ICONIC's popular Insta feeds in the Flannels store at Fosse Park, for example, disrupt the consumer journey and link up the brand's multi-channel marketing in store, seamlessly.
AR AND VR
Other digital models that can increase purchase confidence are those presenting Augmented Reality (AR) or Virtual Reality (VR), especially when these AR- or VR-based activations allow for customers to  'try on' items or partake in product demonstrations. Specsavers is a great example of a brand that has embraced AR functionality on its website so that its customers can virtually try on glasses before making a purchase, whilst simultaneously helping to limit the spread of the virus.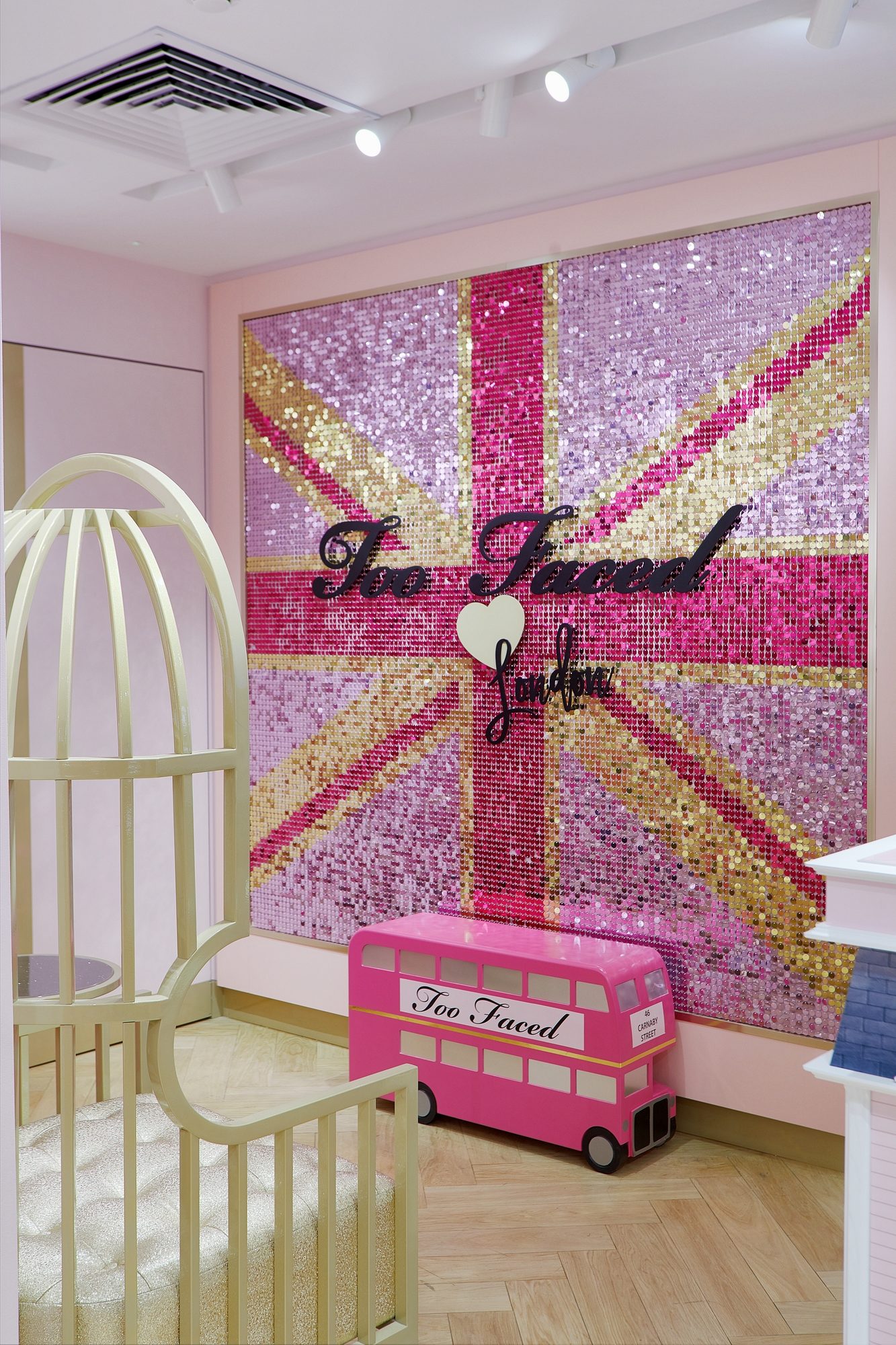 #2 Increase engagement and dwell time
A shift towards people valuing experiences over material items, paired with an ever-increasing desire to share these experiences online, suggests that consumers will increasingly visit stores that provides a tangible or IRL experience that feeds our Always Online culture.
Adding value to the highstreet in this way might be achieved, again, through offering AR or VR in-store to enrich the customer journey, or by inviting shoppers to use interactive touch screens.
EVERY MOMENT IS A SELFIE MOMENT
To truly demonstrate an understanding that people need real-world experiences to support their online footprint, a brand or retailer might implement a photo opportunity into the shopping journey for customers – a sure way to increase dwell time as customers are engaged with the activity of creating high quality content for their online profiles. The Too Faced London flagship on Carnaby street, for example, is a great example of a brand that disrupts the shopping journey through offering several photo opportunities with its peach shaped play table, cash desk doll house, and dedicated sequin selfie wall, to name a few.
GAMIFICATION
Gaming has always been a favourite past-time and continues to be used in creative ways. Brands and retailers are increasingly using gaming alongside their product marketing campaigns to encourage ultimate consumer interaction. A great example of gamification in the shopping journey is when, alongside their reactive window activation on the facades of Sephora in the Dubai Mall, Benefit installed an entirely interactive, yet 'touch-free', instore pop-up experience inspired by a classic arcade-like claw machine to engage shoppers.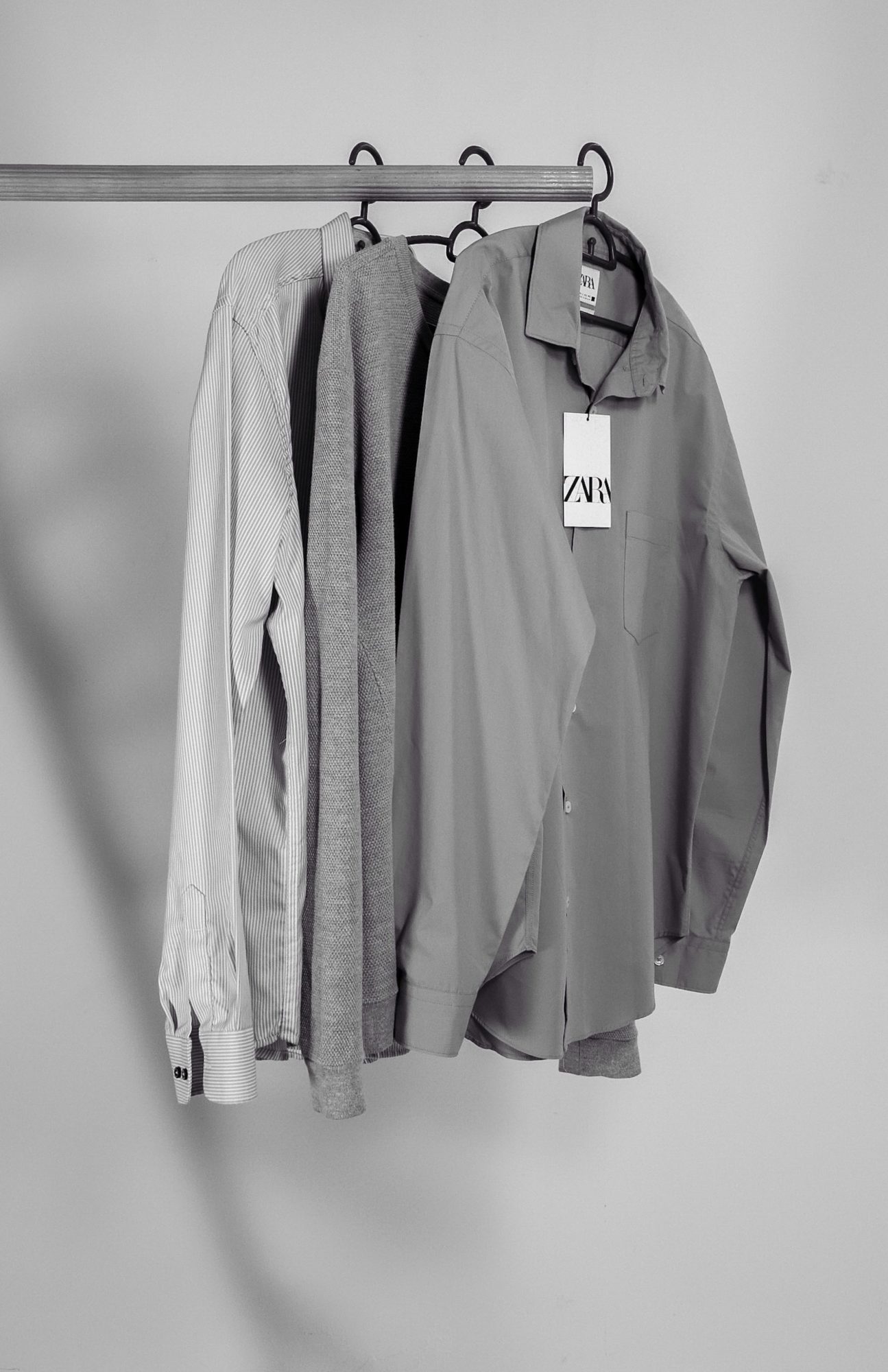 #3 Offer a smoother customer journey
DIGITAL ASSISTANTS
Embracing certain technology instore can make for a smoother customer journey. This might include offering additional information or an additional service in the form of a digital shopping assistant, advisor, or concierge via making product specifications, reviews, and how-to videos, available to customers on a static interactive touchscreen or handheld device.
PRODUCT QUIZZES & CUSTOMIZATION
Another way that you might choose to create a more seamless journey for your customers is by using technology, algorithms and AI to offer a more bespoke and personalized shopping experience. This is typically achieved via serving customers with a quiz which recommends products based on the their specific answers. Add product customization options into the mix, and the customer journey is further enhanced.
APPS
More and more brands are creating apps that allow for shoppers to undertake all or part of the shopping journey through the app. This might include browsing product, ordering online, paying online, or booking appointments or fitting rooms, for example. This way, customers can create a shopping journey that works best for them.
Zara entered Store Mode to connect its UK bricks & mortar stores with its website and app. This functionality means that customers can now check-in to any Zara store and benefit from this digital integration in several different ways. Via Store Mode, customers can now check store stock in real-time, purchase items via the app, use the Click & Find function which directs shoppers to specific items instore, and book fitting rooms ahead of time. Alongside creating a more seamless shopping journey for its customers, Zara is able to create a rare and personalised store-to-customer relationship.
The increased use of apps in the shopping journey has got some people wondering whether more and more retail stores will begin to emerge without tills.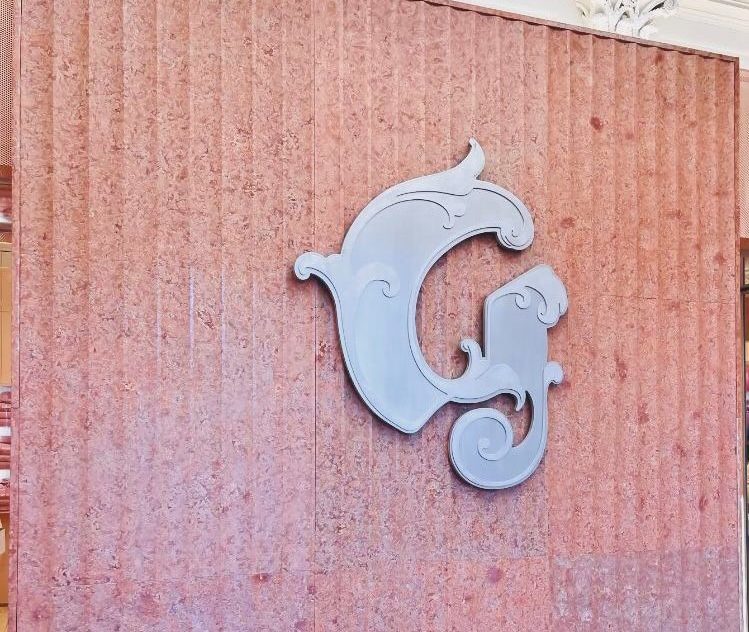 #4 Increase your online presence
Similarly to creating selfie opportunities to increase engagement and dwell time via installing a stunning backdrop, selfie booth or art installation, this instore activity carried out by customers can also help brands and retailers to increase their online reach, organically, as customers share their user-generated content (and their experiences) across their social media channels.
When the long anticipated Glossier store opened in Covent Garden at the beginning of the year, it was a photo of the iconic Glossier "G" that was revealed on social media to tease the store's launch and give Glossier fans a first glimpse. That "G" invites a selfie moment so shoppers can document and share their retail safari with their followers from the off. It also proved integral to Glossier's digital marketing strategy.
This strategy allows brands to have an increased presence online without spending more on digital marketing, as well as gaining word-of mouth recommendations.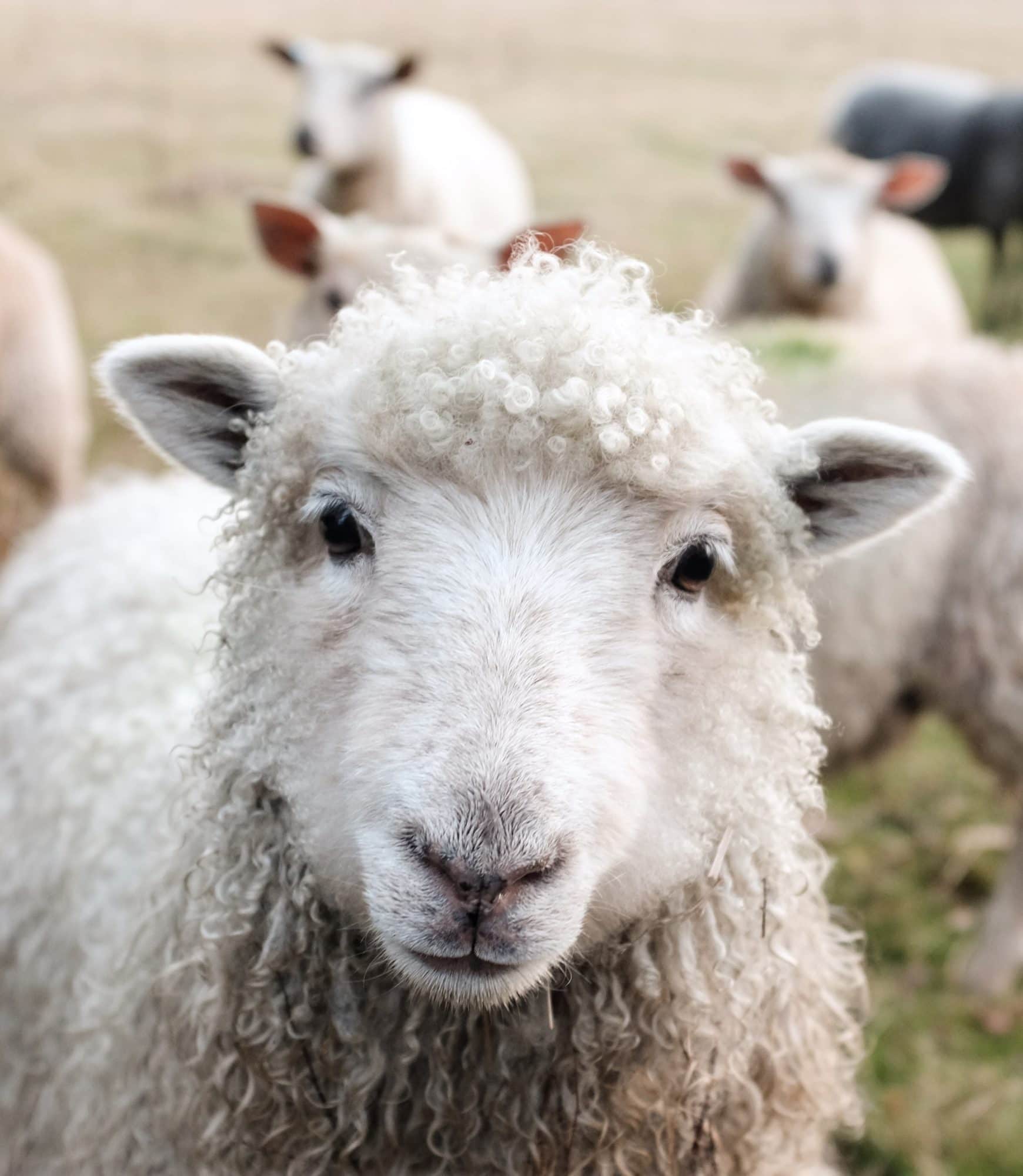 #5 Improve your operations
Data can guide a retailer's decision to improve its operations. Instore technology can come in very handy when you are trying to collect footfall and store flow data to understand when your store is busiest (and why) and how your visitors prefer to navigate the store, etc.
MOTION / FOOTFALL SENSORS
This can typically be achieved using motion sensor technology, among other, which came in particularly handy for several brands when trying to limit store capacity to reduce the spread of the virus in the height of the pandemic.
RFID TAGS
Brands have also implemented technology to keep track of stock, typically through using RFID technology. A RFID tag is added to a product and the item can then be tracked through the different touchpoints that it reaches (in the back, on the shelf, into the dressing room, to the till, our of the store….).
A brand that successfully uses RFID technology to better track its products whereabouts is Sheep Inc. Alongside the company being able to track individual products for simple operational purposes, they take it further to show just how transparent their supply chain is, including the impact that this journey has on the planet. When you buy your Sheep Inc. sweater, they allocate a real-life sheep from the same farm the sweater's wool comes from. "Each sheep has an RFID tag in its ear. Allowing you to follow its daily goings on. Tap the tag on your sweater and you get to see what it's been up to. Where it's spending its time. When it has a haircut, when it gives birth."
Sheep aside, the more data a company has to draw from, the easier it is to see where there is room for improvements in the shopping journey to make it a better experience for customers, as well as making back-of-house and shop floor operations more efficient for both your staff and your bottom line.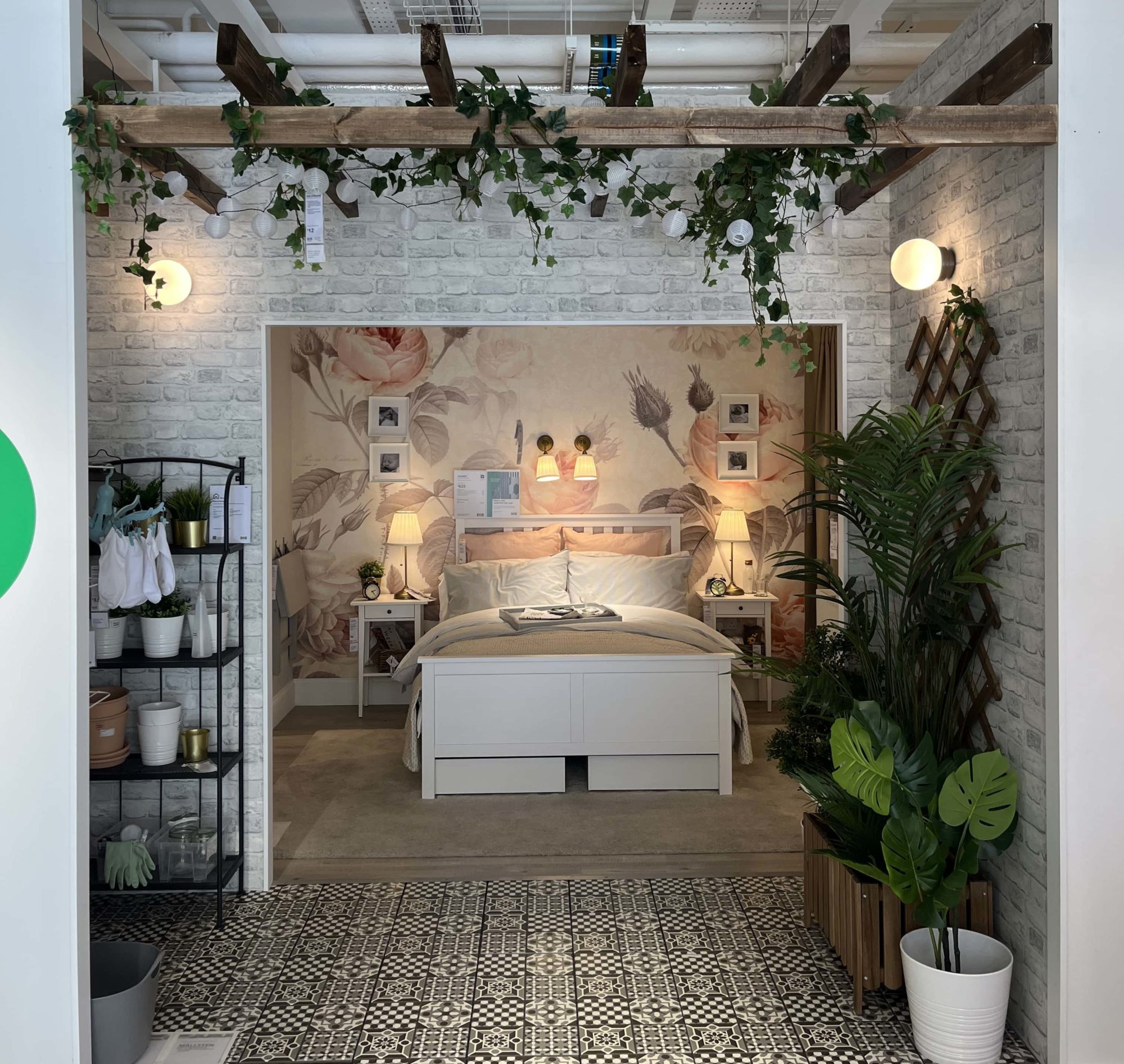 #6 Display more…
(without compromising on store aesthetic!)
ENDLESS AISLING
Endless aisling is when a brand or retailer uses interactive screens within their retail store so that their customers can browse a larger range of products whilst instore. This effectively extends the brand or retailer's aisles allowing them to 'display' more product than they might otherwise. As well as being able to offer more choice to customers, endless aisling with the use of digital devices also enables brands to achieve a store aesthetic that is not limited or compromised by the type and quantity of product that it wishes to sell. In the new IKEA small-format store in Hammersmith, for example, the brand has strategically positioned interactive tablets and PCs throughout to allow for customers to shop for items that are not instore, alongside being able to plan their dream space.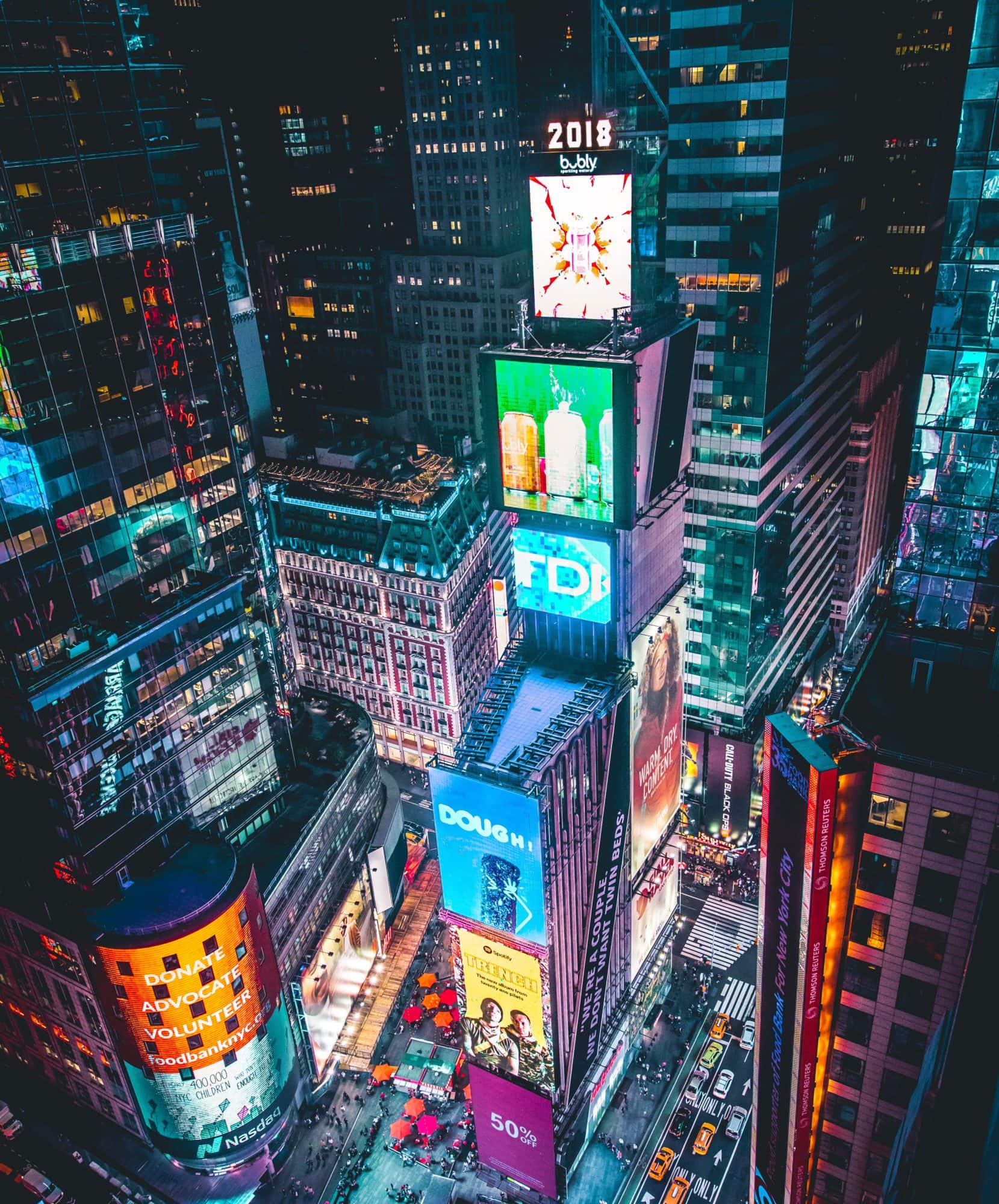 THE RIGHT MESSAGE AT THE RIGHT TIME
Media screens are also a great way for brands to display more without compromising store aesthetic, although this time it is not product but messaging. Media screens allow a rotation of campaign messaging or product feature callouts can be displayed, something which would not be possible without this digital integration. Brands would simply have to decide which single message they want to display, or risk overloading a customer with information upon displaying multiple messages at once.
Displaying dynamic messaging on screens is a technique used by several brands, including popular Sports' retailer, JD Sports. Featuring only the UK's best-loved sports and lifestyle brands, JD launched a new digitally-enabled store concept in its newly acquired two-storey retail unit in Westfield Stratford last year. Bringing a sense of exploration to the shopping journey through its ticker-tape signage and futuristic-style screens displaying cinematic media, this ultramodern store concept is one of adventure and discovery.
INFRARED SENSORS
There are some really innovative ways of displaying more without compromising on design, and customer-activated content using infrared sensors is just one of them. A visually striking activation in adidas' London flagship on Oxford Street promoting two popular football boots, Predator and Copa, invited visitors of the store to "choose their team" by standing on the corresponding floor graphic. Infrared sensors detected which team the shopper picked and proceeded to play tailored content on the huge digital screen based on their choice. The gamification of instore touchpoints, like the above examples, respond to consumers' increasing attraction to both digital and physical experiences, arguably creating the perfect blend between both worlds.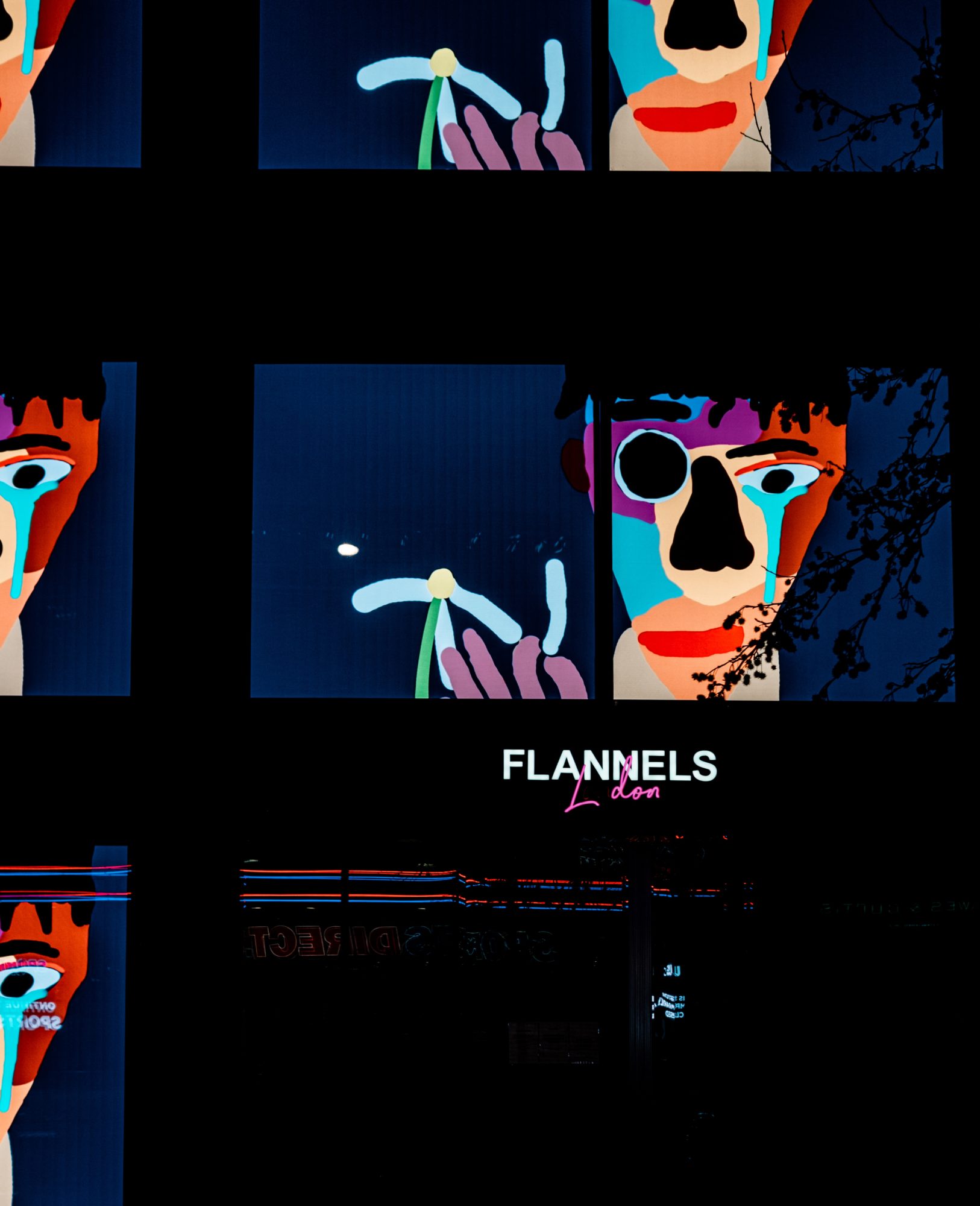 #7 Commanding attention through art & entertainment
Digital activations are being used to grab the attention of passers-by in the form of art and entertainment, because art and entertainment makes people stop, look, think, enjoy, and dwell.
DIGITAL SCREENS
Once again, digital screens have proven to be an effective way to do this, especially when added to the façade of a store. The Flannels flagship in London is a perfect example of a retailer that commands the attention of passers-by through large screens, especially upon running its 'Art not Ads' campaign. Art Not Ads by W1 transformed the exterior of Flannels' London Flagship store into a large-scale public exhibition. Using state-of-the-art technology, the group exhibited digital artworks across the whole façade. A reaction to how in modern environments people on the street are bombarded with urban advertising, this activation gives everyone the opportunity to experience art – removing it from the 'elite' status of the gallery, and making it accessible and relatable.
Similarly, New York's Times Square "3D" billboard that came onto the scene in 2021 to augment the experience of Big Apple shoppers is incredibly adept at grabbing the attention of passers-by. Since its launch, a number of brands have advertised on this iconic billboard, with Balenciaga and Fortnite's collaboration perhaps being one of the most notable.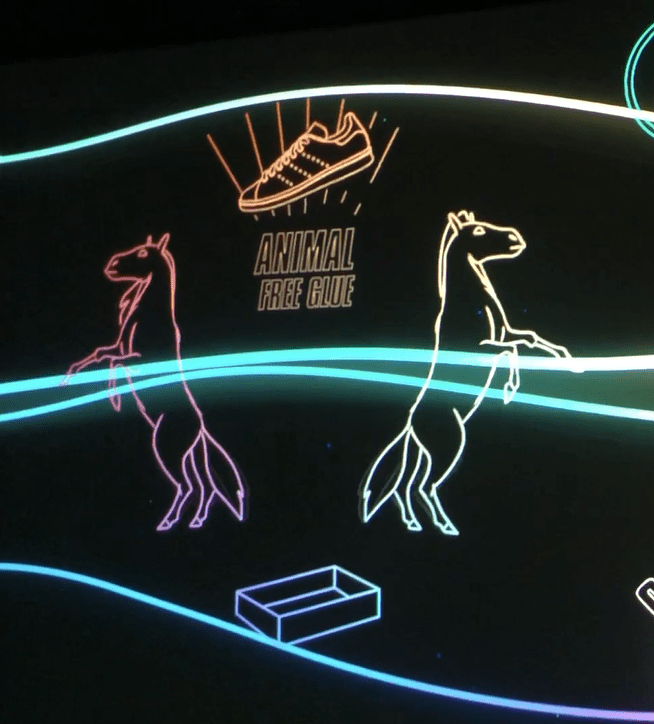 #8 Aid brand storytelling
Brand storytelling is not an easy feat but if you get it right, customers are captivated by what your brand has to say. But successful brand storytelling must first start with brand immersion, something which technology can help to achieve.
DIGITAL PROJECTIONS
Digital projection is a cost-effective technology that is often used to immerse customers with a brand and its narrative. It is a technique which the Stella McCartney flagship store on Old Bond Street used to full effect back in 2019. A privilege not to be taken lightly, we were invited into the members only area of this prestigious flagship where we were delighted to see that the occasion had been used to illustrate their stance on animal cruelty. Stepping through an oversized door and thick black drapes, we were instantly immersed into their campaign against using animals in their product lines. Wall coated mirrors created an infinity effect in the room and brought the digital projections that were in front of you around and into your peripheral vision, further amplifying this immersive brand storytelling experience. Surrounded by horses, rainbows, globes and sketches of Stan Smith and Stella McCartney herself, among and a few, treasure chests with the words "Open me" compel you to reach out and touch the back wall. A constant air of movement, the animated projections tell a compelling story and invite you to get involved in revealing its moral.
ARE YOU LOOKING TO ACTIVATE YOUR RETAIL STORE WITH TECH? We understand the importance of keeping up-to-date with digital trends and new technology to create perfectly balanced omnichannel retail experiences for seamless shopper journeys. We can curate (and implement) a phygital strategy for you that works towards achieving your deliverables…