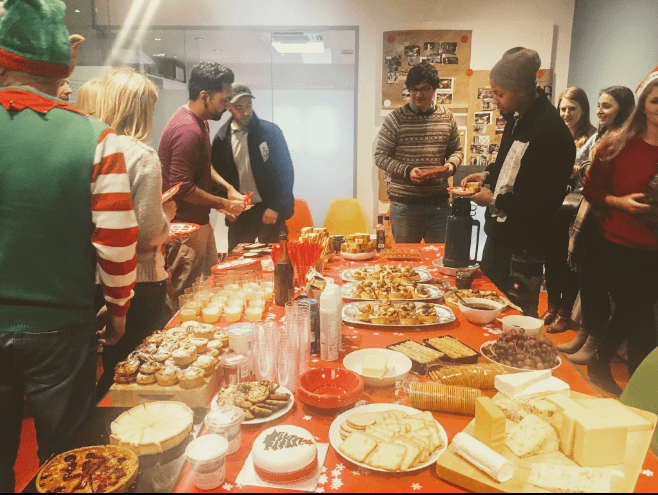 Here at D4R we thought we'd go all out for Christmas this year!
We had one big festive day that involved some very fetching Christmas jumpers, a giant Christmas buffet and the handing over of the secret Santa presents. And, of course, all of our events featured donations towards our chosen charity: Adapt.
As you may have seen on our blog last year, we usually have a Christmas bake off (which can get very competitive), but we thought we would mix it up this year. This mix up left us with a 5 course buffet – each department brought in a course – so it was definitely a good idea! This is how it panned out:
D4R Development Team – Mince pies and drinks (including a slow cooker with non-alcoholic mulled wine!)
D4R Design Team – Festive starters
D4R Sales and Marketing – Christmas dinner, all in a Yorkshire pudding, nicknamed #XmasIn1. You could say we were biased, but we definitely won this 'non'-competition…
D4R Project Managers – Festive Desserts
D4R Warehouse and Logistics – Cheese and Biscuits (with enough cheese to feed the 5,000!)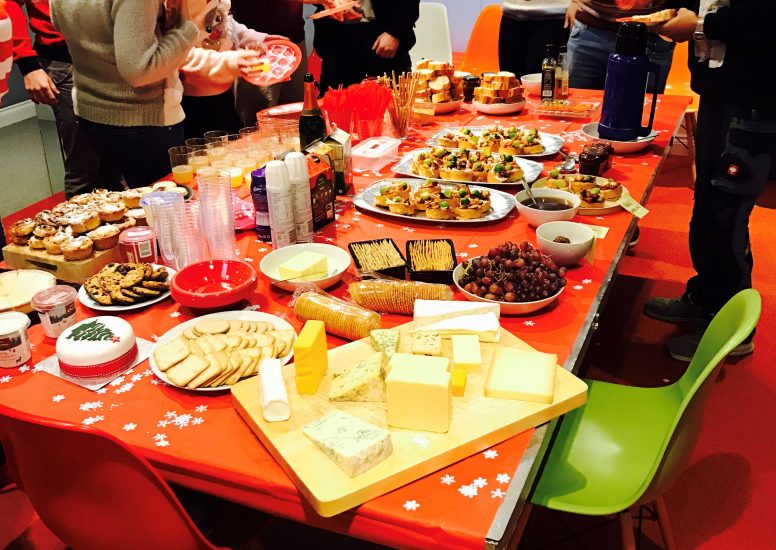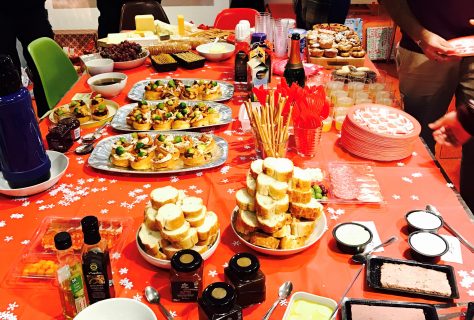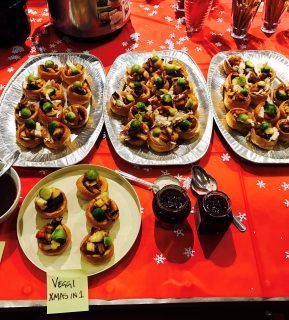 After a few trips to the buffet and a few mulled wines later, everyone was full to the brim and ready to see what Secret Santa had to offer. From hampers to cycling gear and cosmetics to cheese making kits, everyone did pretty well!
Everyone who took part in the day made a charitable contribution and you can read more about of chosen charity Adapt here- http://www.prembabies.co.uk/