IFA 2019 _
Berlin, Germany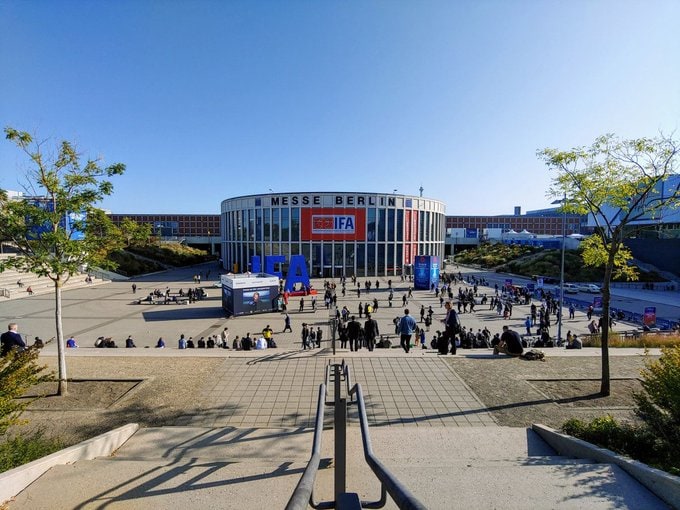 Capturing the future of consumer electronics and home appliances, we have compiled a list of gadgets from brands that seriously impressed, not only us but the 250,000 visitors who attend the world's leading trade show for consumer electronics and home appliances each year. Here are some of the things our retail designers loved:
An unmissable event for retail design agencies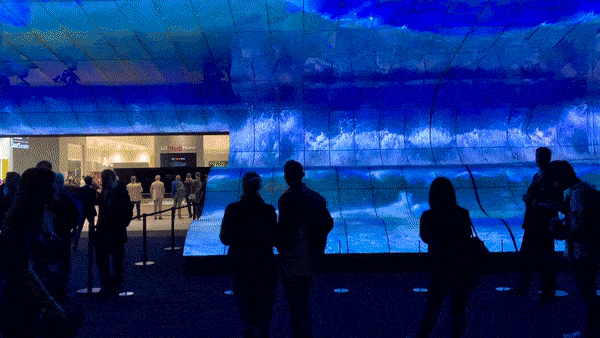 LG Curve Wall 
Blowing the show away was LG's OLED experience. Causing a feeling of sensory overwhelm with its OLED panels and intelligent use of mirrors, this cinematic technology creates an infinity effect, distorting the reality that's right in front of your eyes. Paired with surround-sound speaker technology, we were instantly immersed into whichever virtual reality LG had in-store for us, whether it be in an ocean, outer space or floating around in a sky filled with Chinese lanterns.
Moving past the amazing curve wall, we explored the rest of the LG space and discovered the LG Signature – a TV which can be seamlessly hidden away at the touch of a button.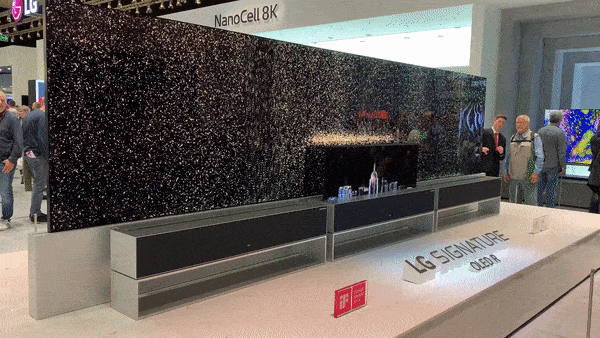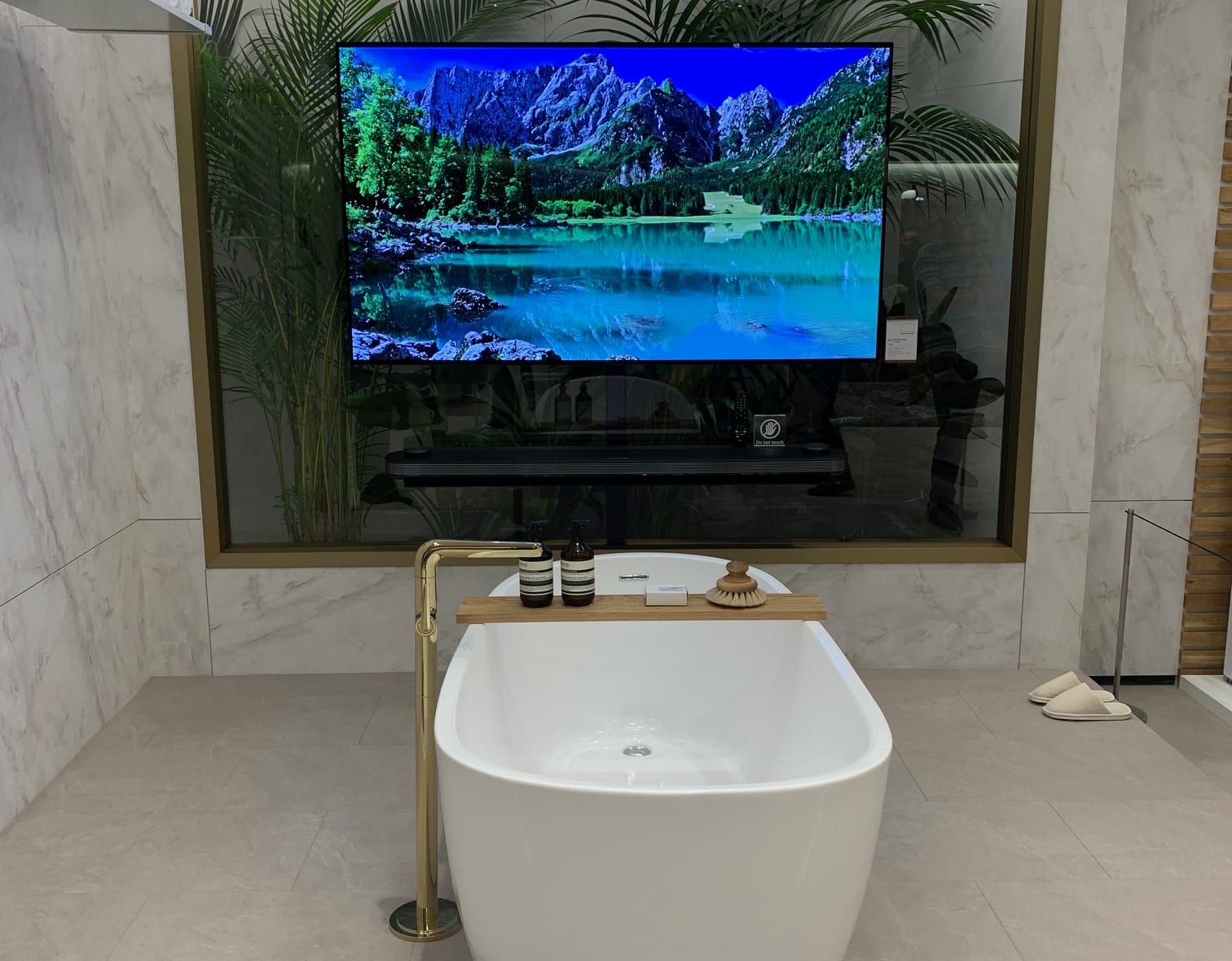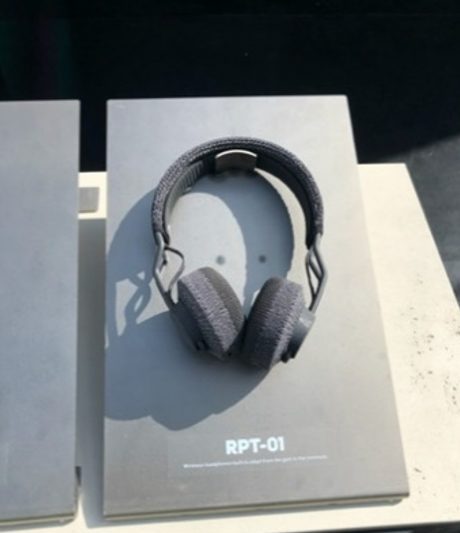 adidas
We were delighted to see one of our long serving clients (adidas) at IFA promoting the release of two new sets of wireless headphones which aim to merge lifestyle and sport, appealing to the everyday athlete. Focusing on movement and durability, these Bluetooth enabled headphones support athletes from the moment they warm-up, right through to rest and recovery.
T Mobile and the 5G network
Captivating our attention from the moment we entered the IFA was T-Mobile's (Deutsche Telekom) fluorescent pink experiential space which was teeming with people. Promoting the new 5G network, this stand was full of energy and incredibly well received by visitors of the show.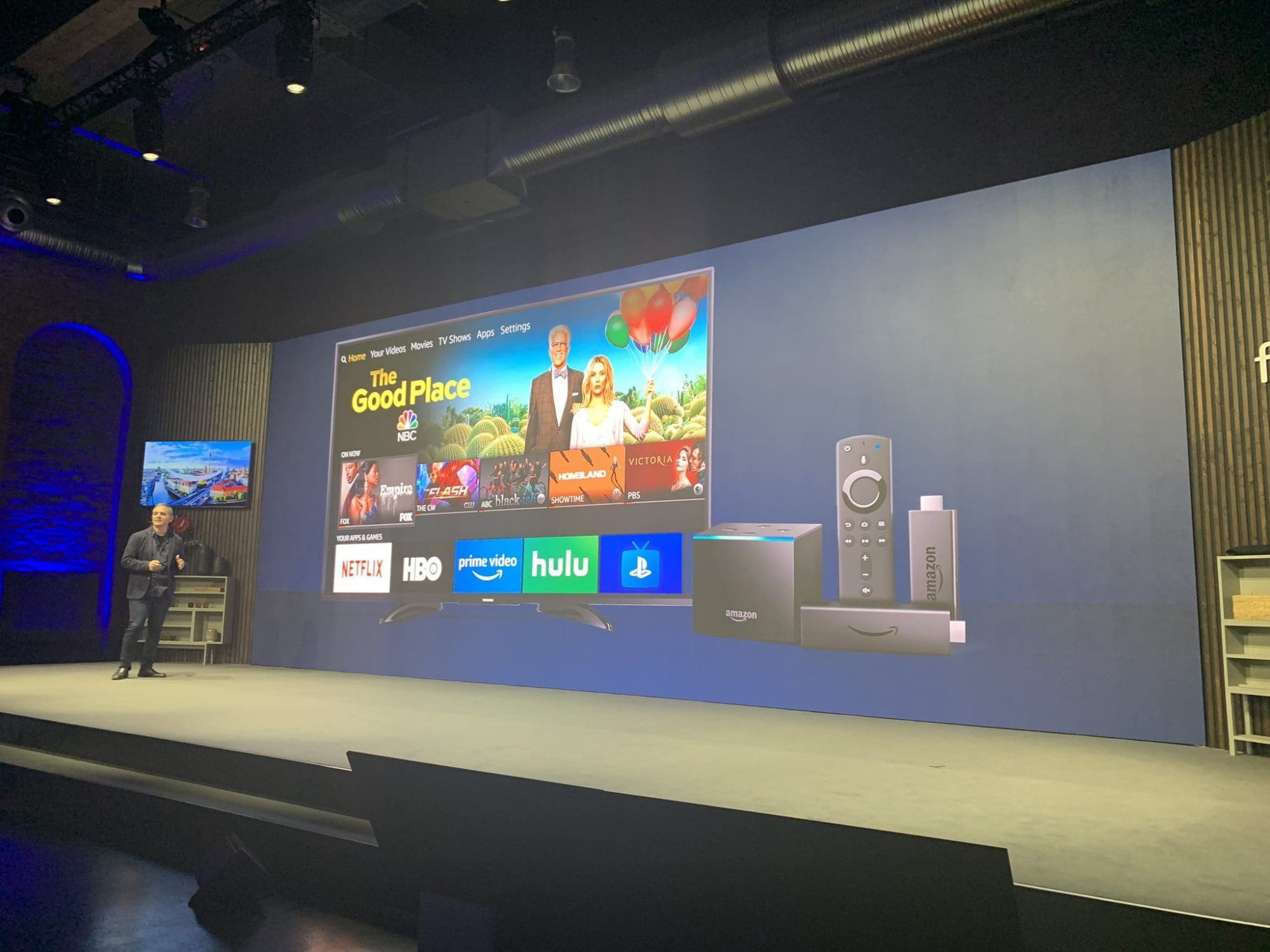 Amazon Fire TV Edition
We are all familiar with the Amazon fire stick plugging into the back of our tellies at home providing many popular streaming services such as Amazon TV, Netflix and YouTube, but we were excited to see Amazon incorporating this great service directly into new TV's, starting with a range of JVC 4K screens. This smart TV, powered by Alexa, gives you the ability to control your smart home devices (including the TV, of course), using nothing but your voice and is scheduled for release in the UK this year, just in time for Christmas.
Yamaha
Just when we thought we had seen everything, we stumbled across the incredible Yamaha space, but it was its stunning sounds that grabbed our attention. The attractive musical instruments and innovative audio technology has been optimised to enhance the listening experience of music and sound in the home and it really shows.
"I loved discovering a piano that can play all your favourite songs (without a pianist!)"
Samsung
The Samsung Town was hugely experiential which wasn't too surprising when you consider the experiential spaces of Samsung KX in Coal Drops Yard, London, and of Samsung D'Light in Seoul, South Korea – which our senior retail designer recently visited and couldn't wait to report back to the rest of the D4R team.
Samsung celebrated its 50th anniversary with the launch of its new Galaxy A90 5G and Galaxy Fold 5G mobile devices, as well as introducing a full line up of QLED 8K TVs which made an impressive visual impact with the TVs' sheer size and image quality.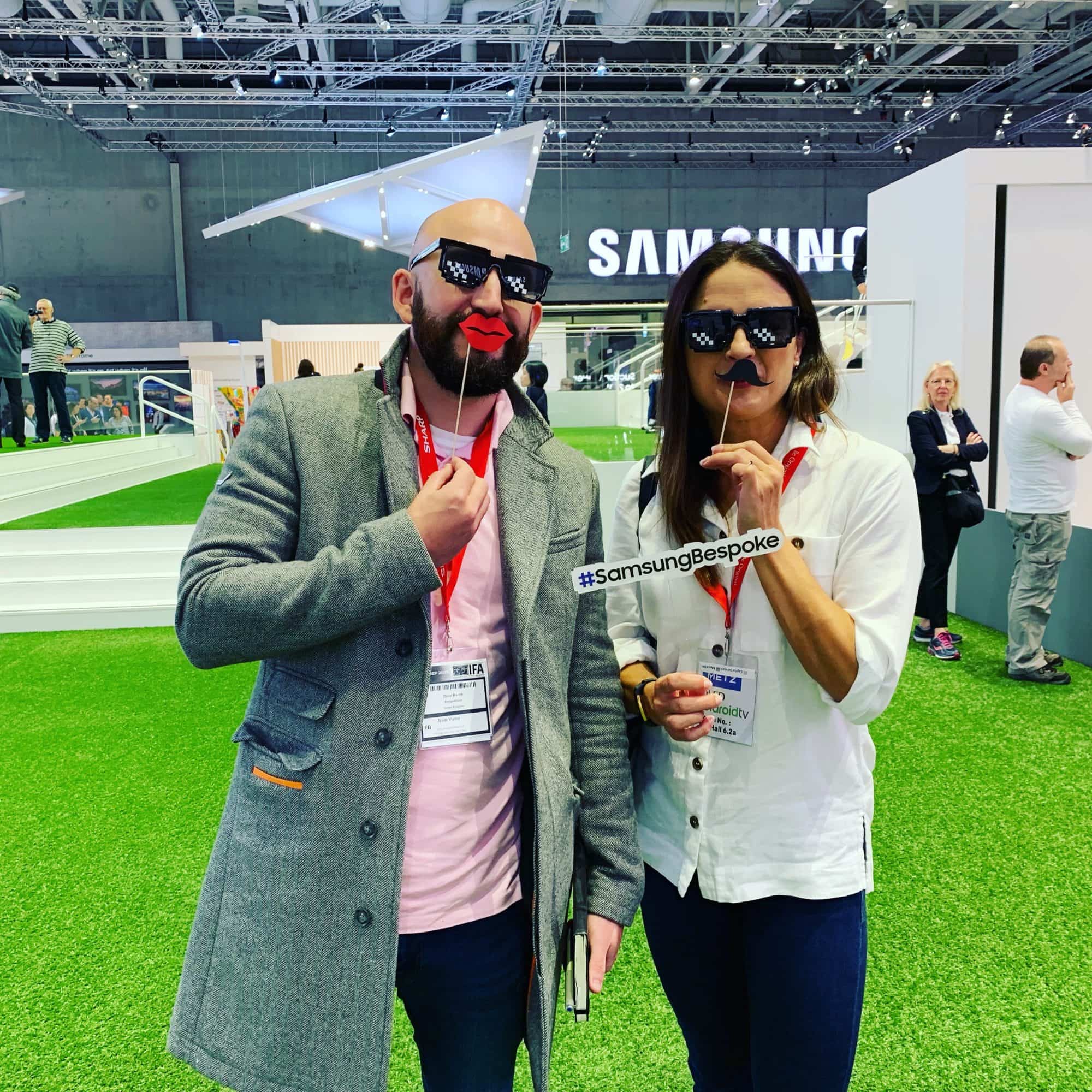 The IFA really does offer a portal into the future where, from an innovation and tech perspective, nearly anything goes. From a retail design perspective, it offers a crucial insight into the technological capabilities that can be incorporated into our retail designs to truly enhance and change retail experiences as we know it. Attending shows like this (and others of its kind) around the globe keeps us true to our mantra: #ideasmadepossible.