The Metaverse Mall _
New Format Retail #2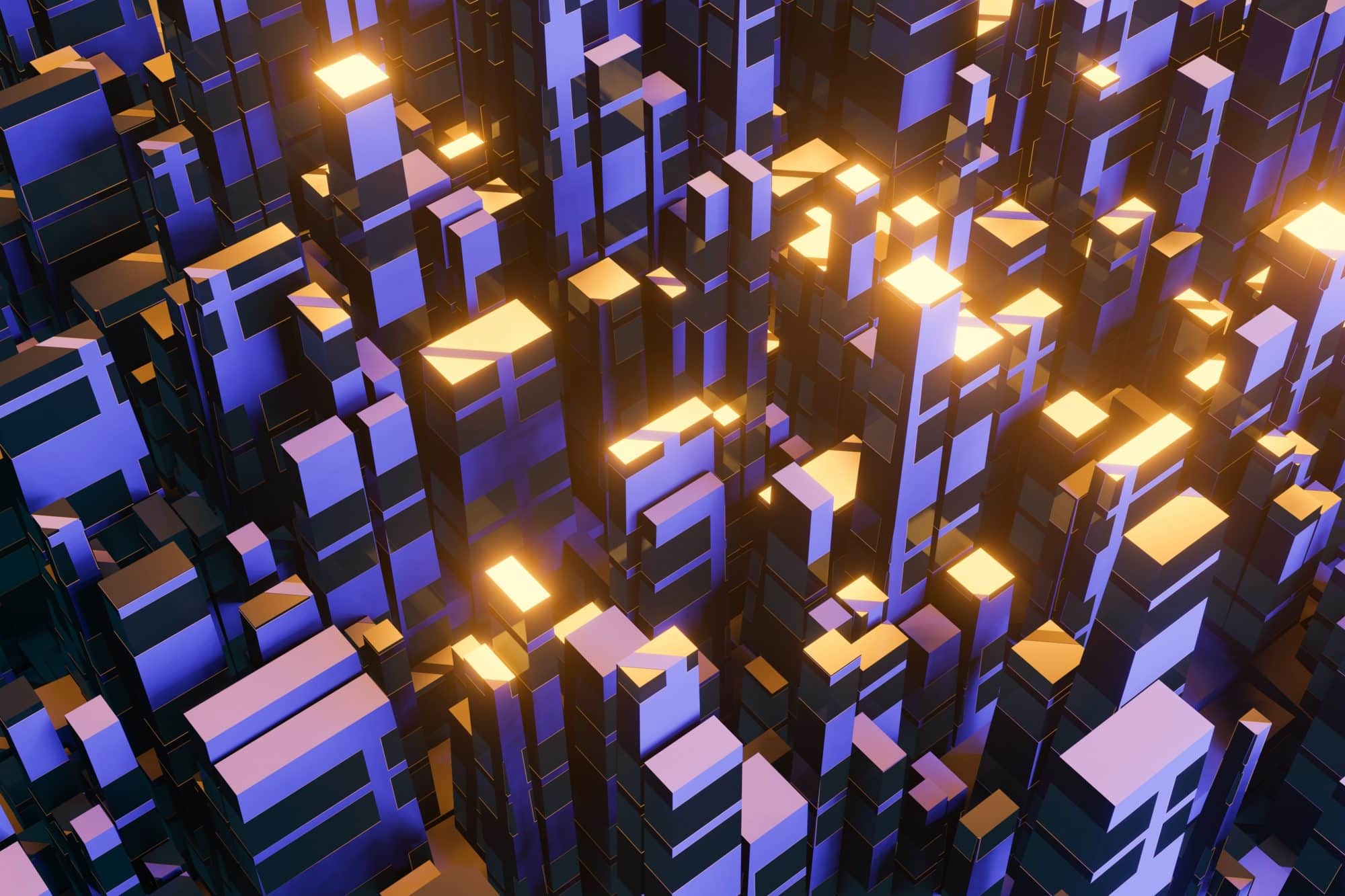 "Exploring new realms"
WHAT IS A METAVERSE MALL?
With the metaverse being a non-specific shared virtual space that visitors can explore, and a mall typically existing in the physical realm as a place for retail and entertainment combined, a Metaverse Mall is essentially a mall that exists in the virtual world, or "metaverse". There is not one specific Metaverse Mall in
existence for multiple tech corps that can and do support this infrastructure and retail format. However, it is thought that down the line we could witness something of a monopoly, and a natural centralization of the Metaverse Mall, if the developers of a Metaverse Mall can significantly exceed the offering of its competitors. More recently, we have seen a flurry of brands exist in these virtual spaces as their popularity continues to grow, and some predict that it is only a matter of time until new and existing retailers start creating Metaverse Malls of their own and bring this new retail format into the mainstream. Currently, it is mostly gamers who are privy to the workings of a Metaverse Mall.
EXAMPLE ONE – ELECTRIC / CITY
Fashion designer, Charli Cohen, teamed up with Pokémon for the media franchise's 25th anniversary to create a Pikachu-inspired collection available to buy via the renowned luxury fashion retailer, Selfridges. But why sell this limited-edition collection in the usual way using traditional retail formats? Especially when we consider that Pikachu is a species of Pokémon born out of digital! The throuple extended their invite to production house, Yahoo Ryot Lab, to create "Electric/City" – a virtual city where visitors can browse and buy exclusive physical and digital garments. This first-of-its-kind collaboration invites consumers into its 'Metaverse Mall' to shop the Charli Cohen x Pokémon collection in new immersive ways and discover a new digital-only Kaleidodrip collection which can be worn via a body-tracking AR Snapchat lens or a customisable avatar.
EXAMPLE TWO – VANS X ROBLOX, INTERACTIVE SKATE PARK
Just as Vans aims to connect with its customers via its House of Vans skatepark that sits underneath London's Waterloo Station, Vans has built an interactive skatepark within Roblox to connect with its customers in the virtual world, too. Whilst this skatepark-style environment in the Roblox metaverse, called "Vans World", seems to have predominantly been designed so that the brand can interact with its customers, it does have a retail offering. Vans allows users to create customized digital apparel and accessories, including shoes and skateboards, which can be purchased for users' avatars using Robux
(Roblox's currency).
EXAMPLE THREE – CROWN ROYAL, A NEW WORLD OF COCKTAILS
Canadian whiskey brand, Crown Royal, aims to make whisky the next alcohol trend among younger generations with its readyto- drink canned cocktails, and has rolled out an impressively innovative advertising campaign to suit. The advertising campaign – "A New World of Cocktails" – is made up of a number of OOH advertisements depicting a metaverse that shows 3D avatar-inspired models drinking the brand's cocktail product while gaming, playing basketball, and socialising with friends; to appeal to today's digitally-native and gaming consumers.
WHY ARE METAVERSE MALLS GAINING POPULARITY?
Gaming continues to grow in popularity with a projected compound annual growth rate of 11% between 2021 and 2026 (prnewswire). With more and more people, and therefore consumers, spending their time playing games, brands are beginning to realise that it is no longer enough to simply exist in the same locations as their customers, but that they must exist in the same realms as their customers, too, now and in the future. Queue the Metaverse Mall! Advancements in technology have also made this retail format more appealing both for brands and consumers as of late due to immersive virtual platforms now demonstrating better security, accessibility, compatibility, UI and UX. It could also be argued that the ability to now purchase digital items and use them on multiple platforms has made purchasing digital items more popular – contributing to a need for more immersive, shoppable digital infrastructures or Metaverse Mall concepts.
TRANSIENT OR A NEW NORMAL FOR RETAIL?
Whilst the Metaverse Mall concept will have no doubt been reactively explored by brands and retailers following temporary store closures in 2020/21 to curb the spread of covid-19, it is the rise of the digitally-native consumer that has fuelled the demand for the Metaverse Mall. Therefore, we predict that Metaverse
Malls will become a new normal for retail, although we suspect that they will undergo a huge transformation between now and when the new digitally-native consumer becomes the largest consumer group of the consumer market.
In our latest insight report, we explore a total of 10 new & increasingly popular store formats and discuss whether we believe these retail formats to be transient or a new normal for retail.