On The Road _
Fenty Beauty pop-up
"Makeup is there for you to have fun with. It should never feel like pressure. It should never feel like a uniform. Take chances, and take risks, and dare to do something new or different." Rihanna
Once again, Fenty Beauty has created an incredible social media buzz through retail activation – this time, it's a pop-up.
Created by international music sensation, Rihanna, Fenty Beauty is designed to be all-inclusive, choosing to specialise in foundation shades to suit skin tones previously not catered for.
Most importantly, Rihanna herself aims to encourage experimentation. With this in mind, we were excited to head to the Fenty Beauty pop-up on opening day.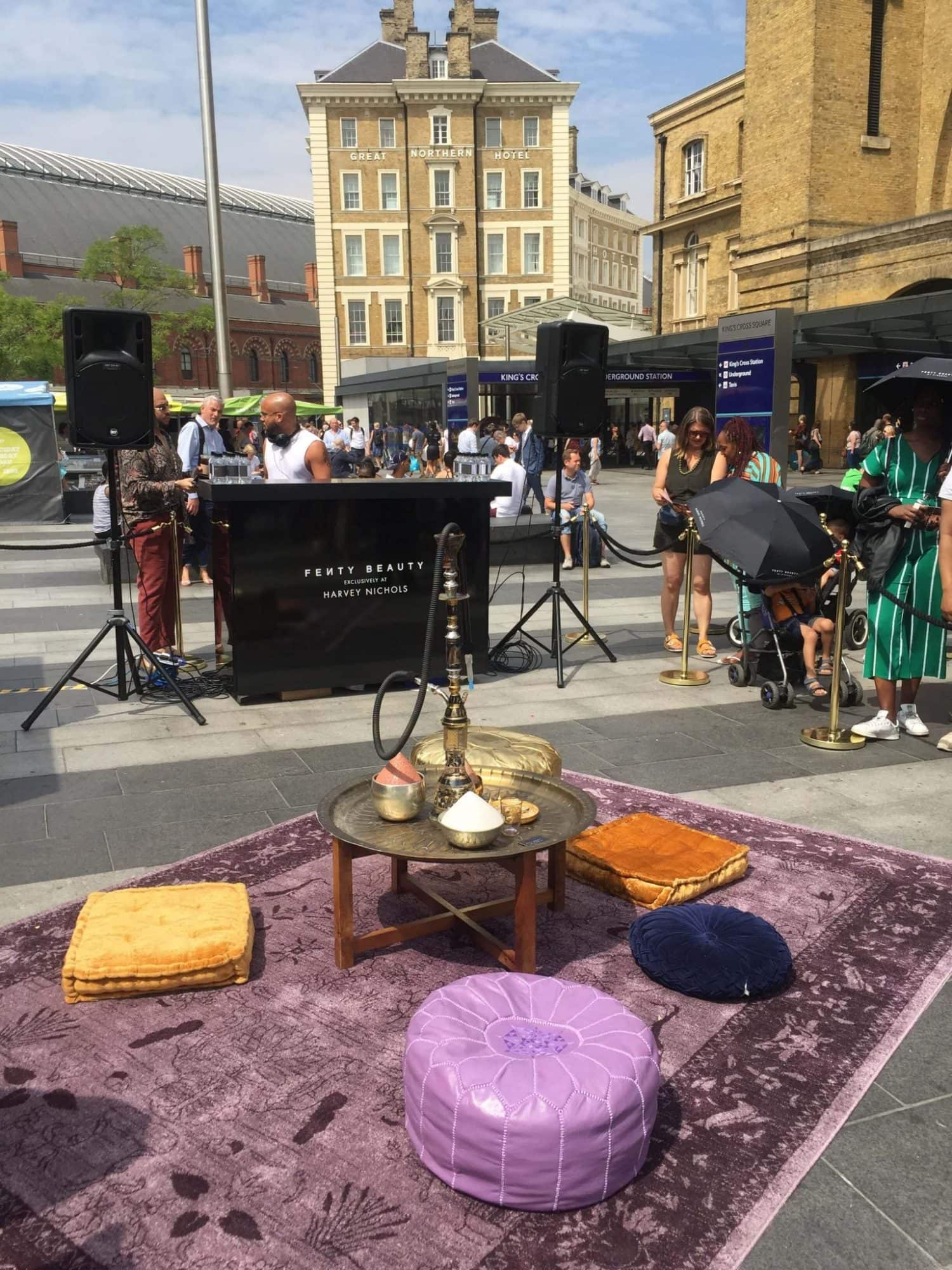 Situated just outside of Kings Cross Station and only at this site from the 5th – 8th July, the pop-up celebrates the launch of Fenty's Moroccan Spice collection. With Rihanna posting on her own social media channels about the latest collection, we knew the Fenty Beauty pop-up would be a hub of activity and we wanted to get into the heart of it.
The event itself had an incredible buzz from the minute you arrived, with the design clearly bringing a taste of Morocco to London. Greeted initially by Fenty makeup artists, we were handed a leaflet to familiarise ourselves with the existing and new collections.
But more importantly, we were immediately introduced to the power of colour matching as we were colour matched for the famous Pro Filt'r Matte Longwear whilst we waited to enter the pop-up.
With immense pressure on beauty brands to provide an educational and personalised level of service, it was the perfect introduction to this as part of an experiential space.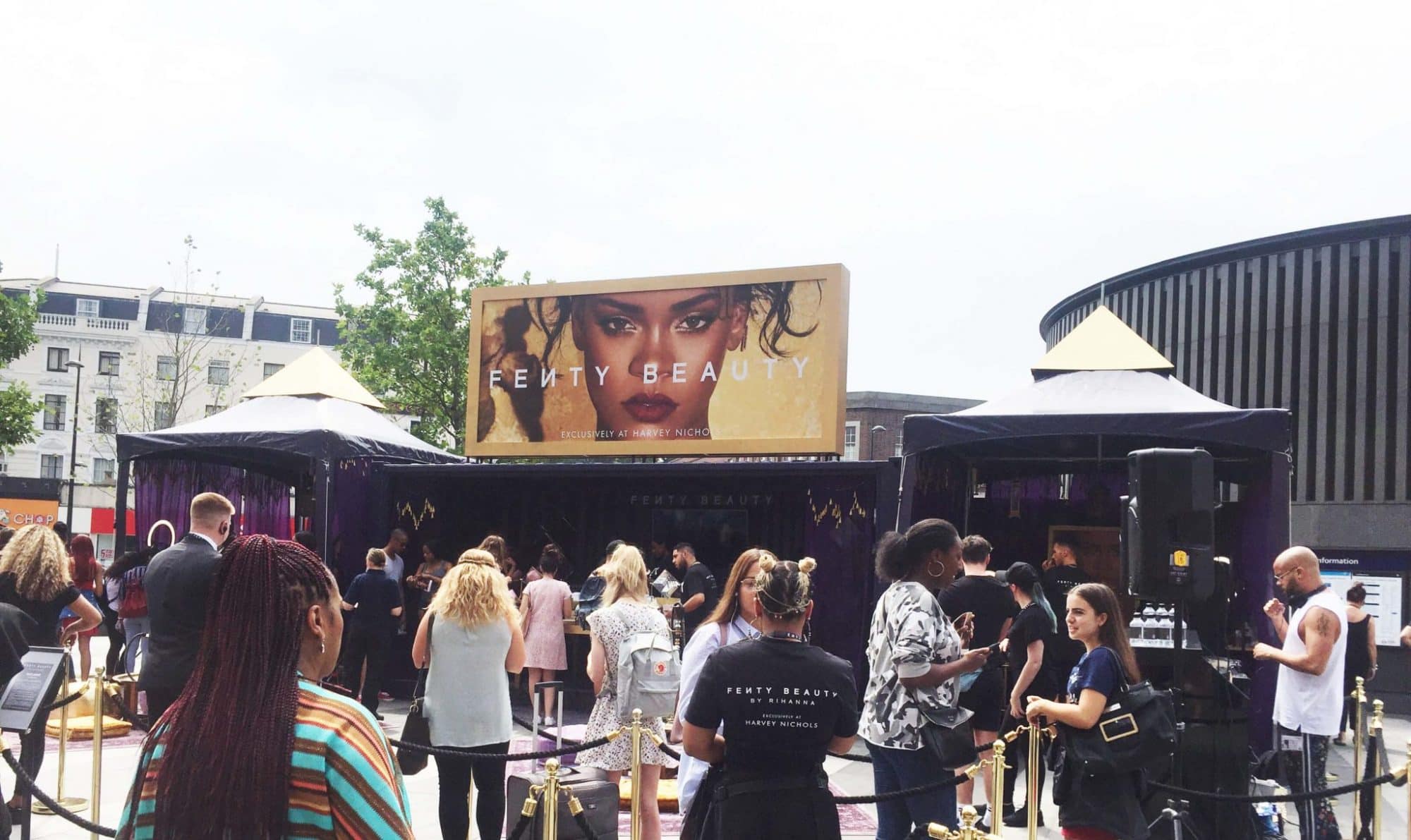 Once fully into the Fenty pop-up, the floor opened to fully indulge in Fenty Beauty products. This 'test and play' element has proven to be hugely successful in the beauty sector and we were excited to immerse ourselves in the new collection. Whilst browsing and purchasing was entirely welcome, you were also invited to have a full tutorial with one of the knowledgeable make-up artists.
Overall, the combination of the live DJ, the beautiful make-up stations and the selfie-ready oversized eyeshadow palette created more than just a product launch, it was an event. Another beauty brand leading the way when it comes to creating more than a store, but an experiential platform.
And let's not forget the free bottles of water and umbrellas (obviously we had to give the umbrellas back..) which helped massively in the heat of London this week.