POPAI Awards 2019 _
D4R take home a bronze for best store design!
A showcase for those dedicated to achieving excellence in-store.
Delighted to announce that, after being nominated for our work with The Sports Edit and attending the Awards Gala Dinner, D4R has come home with the bronze award for Best Store Design – here's why:
For this, we looked beyond the sector to understand current retail trends, specifically those which maintained fashion, style and wellness at their core. From online magazines aimed at curated lifestyles to luxury health clubs designed to inspire, our insight delved wholeheartedly into the desires of a consumer rather than the transactional experience. The TSE consumer can find their activewear goals in-store and online, able to mix and match their brands and only choosing those items which they feel will help them achieve personal goals; all backed-up by the knowledgeable TSE staff who are trained to recommend.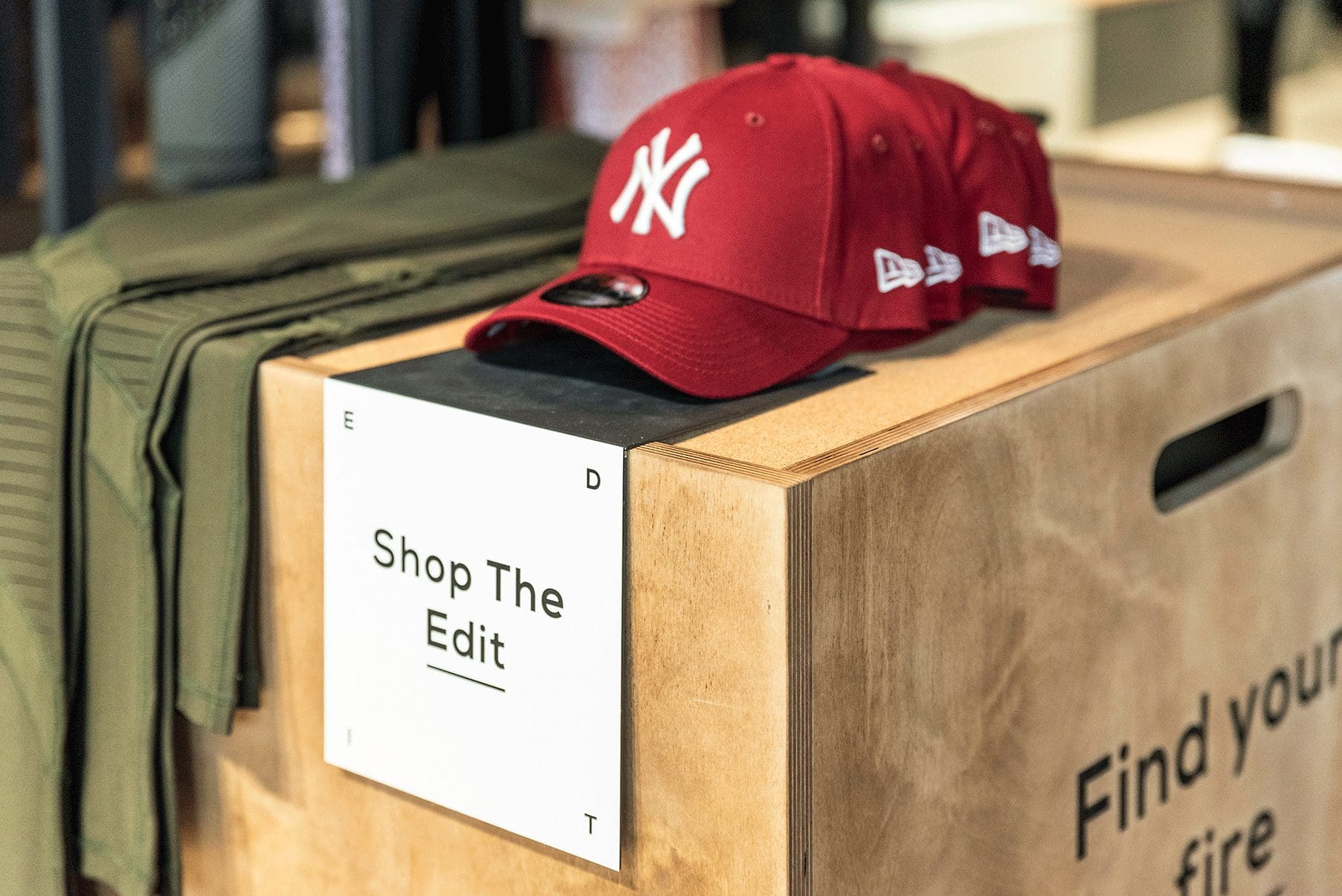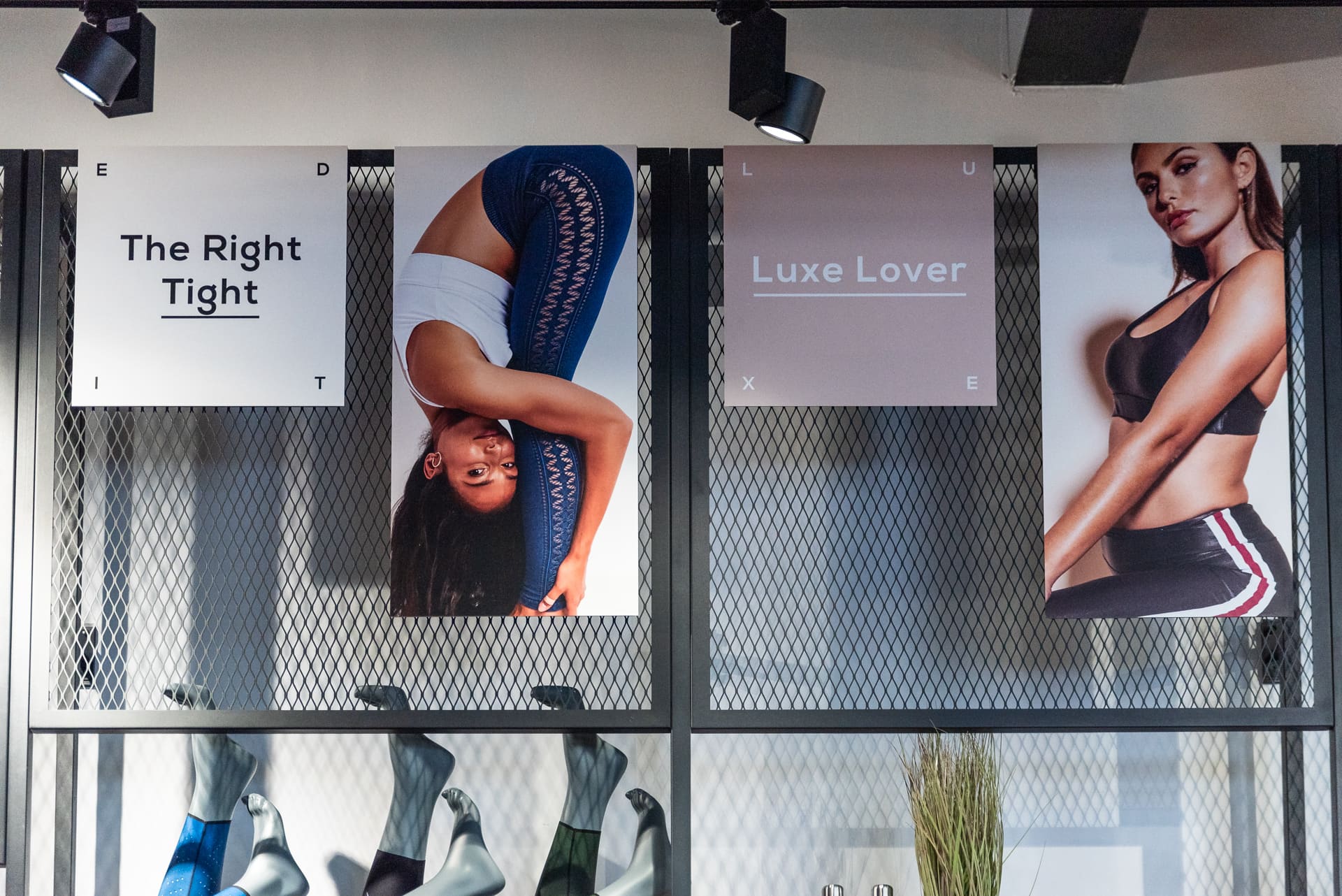 In the early stages of our research, the ability to provide a customer journey which would seamlessly link with TSE's online platform and create an 'easy to shop' experience was of high importance. Dynamic, artful displays of product, clearly delineated by consumer personas showcase the fashion-forward activewear, appealing to both the sports practitioners as well as those who simply enjoy wearing the best collection of brands available.
Defining the brand in a physical space
In the early stages of our research, the ability to provide a customer journey which would seamlessly link with TSE's online platform and create an 'easy to shop' experience was of high importance. The store needed to reflect the brand's understanding of the motivation which kept consumers progressing in their experience and the emotional journey which would satisfy the three stages of interaction: aspiration, education and indulgence.
Identifying important touchpoints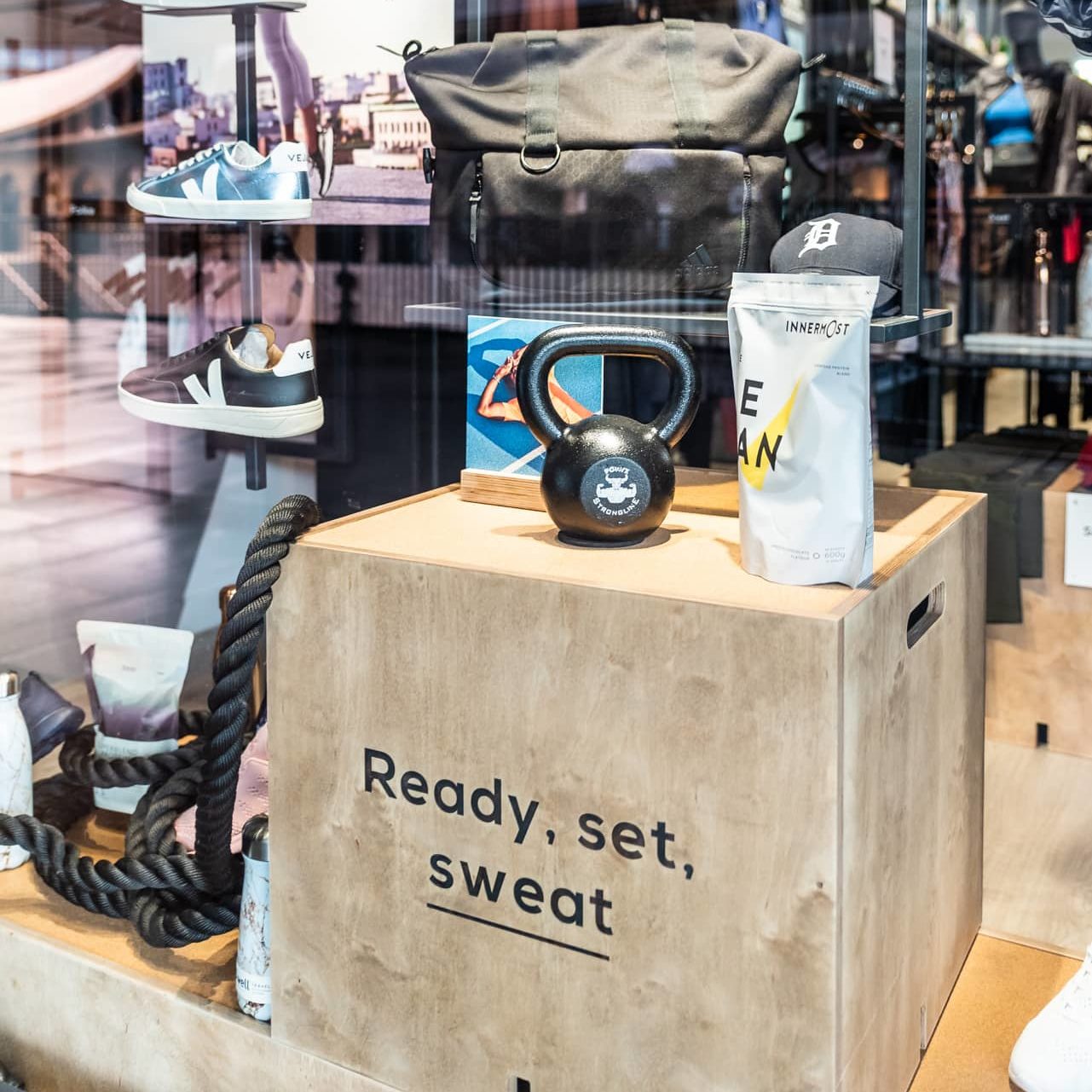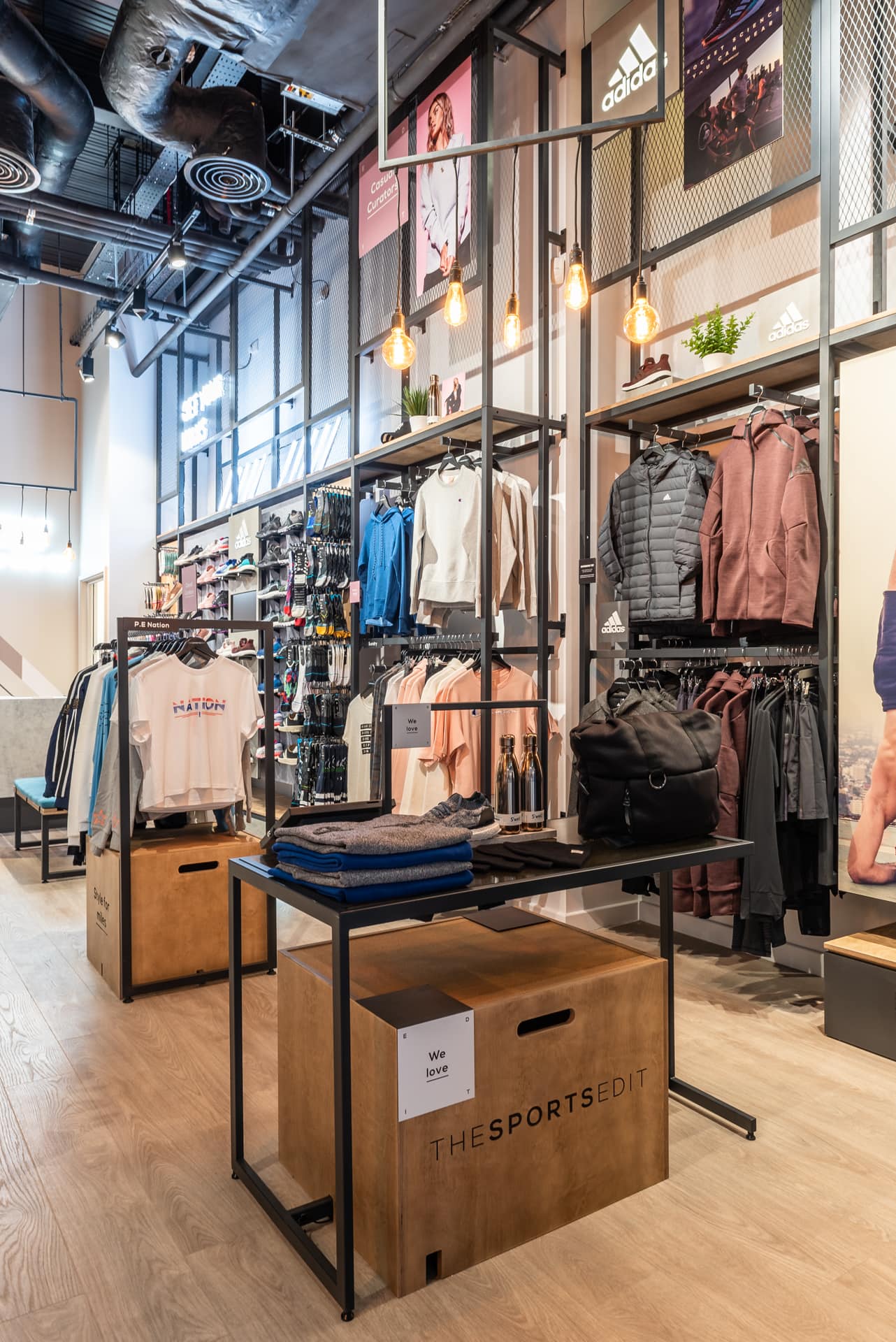 TSE are not only concerned with their own narrative and tone of voice, part of the holistic experience is the understanding of what consumers are striving for. Creating a sense of community is a large part of both Coal Drops Yard and TSE's mission within the new shopping destination. Outside the store #mysportsedit appears once more, customers are also alerted to TSE's enlivenment board which is updated daily with messages from the store team, detailing local classes and events, latest products and news from the brand, returning the experience to the concept of wellness, guidance, community and The Sports Edit lifestyle.
Create a sense of community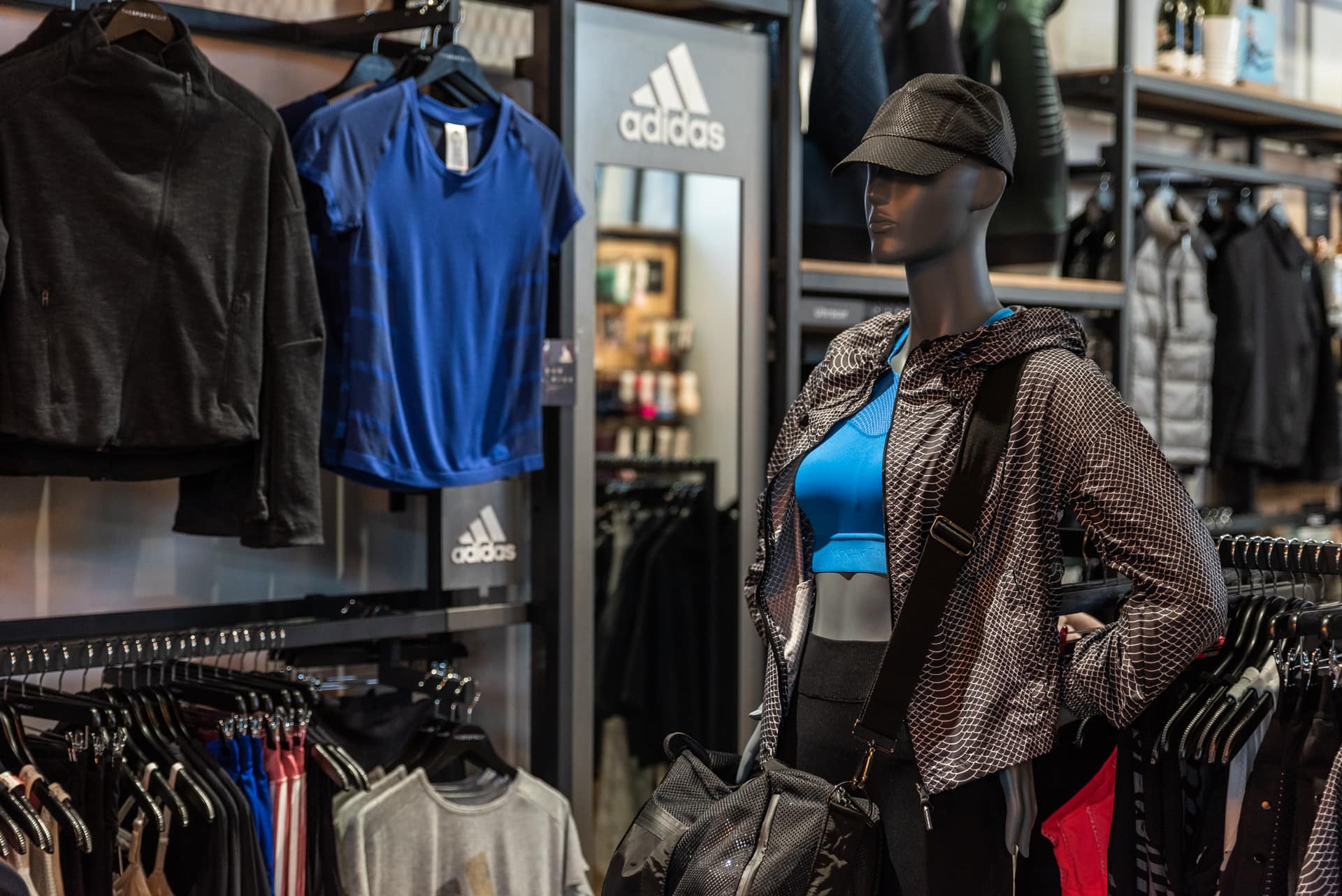 With the website acting as a platform for Q&A's with athleisure ambassadors, tailored advice on wellbeing and invitations to events, the TSE brand is no stranger to connecting with 'masters of activewear'. In-store encouragement is furthered with the inclusion of motivational messages etched onto timber or neon signs drawing the eye to the rear of the store, with empowering messaging telling individuals to 'be proud of what you can do' and directing them to 'Own it' in a relaxed, editorial tone.
Transforming the online voice
Design4Retail undertook detailed research and created insights about the market and TSE's customer base that would inform the design, enabling us to create a concept for TSE's flagship store that would appeal to their diverse customer base and reflect the brand's mission to create and inspire a community of people who are passionate about sport, style and wellness. With consumers no longer content with one brand for activewear, our store for TSE creates a platform for building a palette of clothing from a multitude of brands.
Create first multi-brand activewear store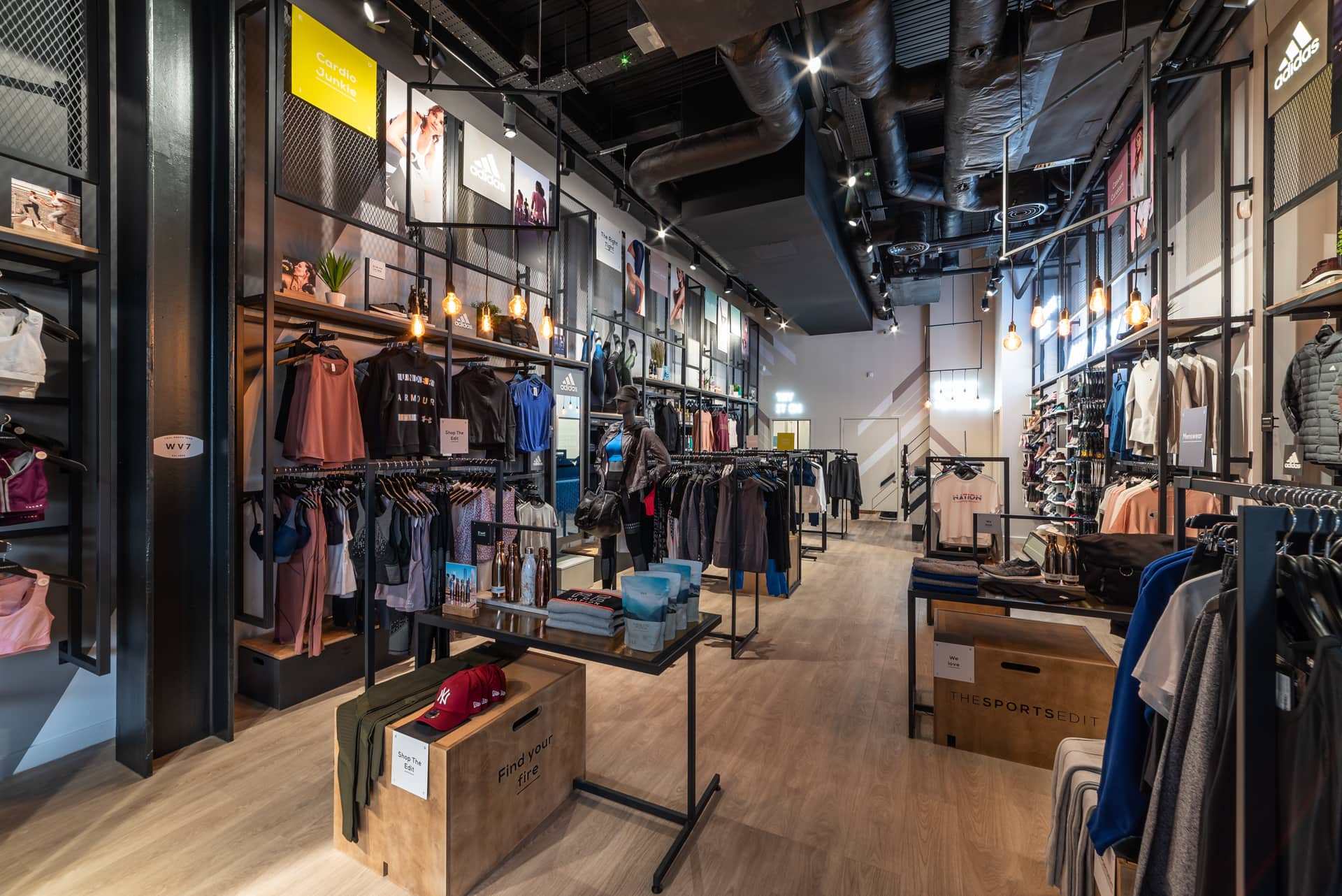 These personas have been skilfully reflected in our concept, which uses inspirational messaging, props and imagery, with a complementary colour palette, to help shoppers find their own persona. The concept features a pastel teal to promote calmness and wellbeing for the 'yogi'; a relaxed, dusty pink for 'casual curators' and an amped up zesty chartreuse for the for the 'cardio junkie', while we selected a soft, nude tone that exudes elegance and sun-kissed skin for 'luxe lovers' and titanium grey to help TSE's male shoppers navigate to their product collection.
Design for the store for the individual persona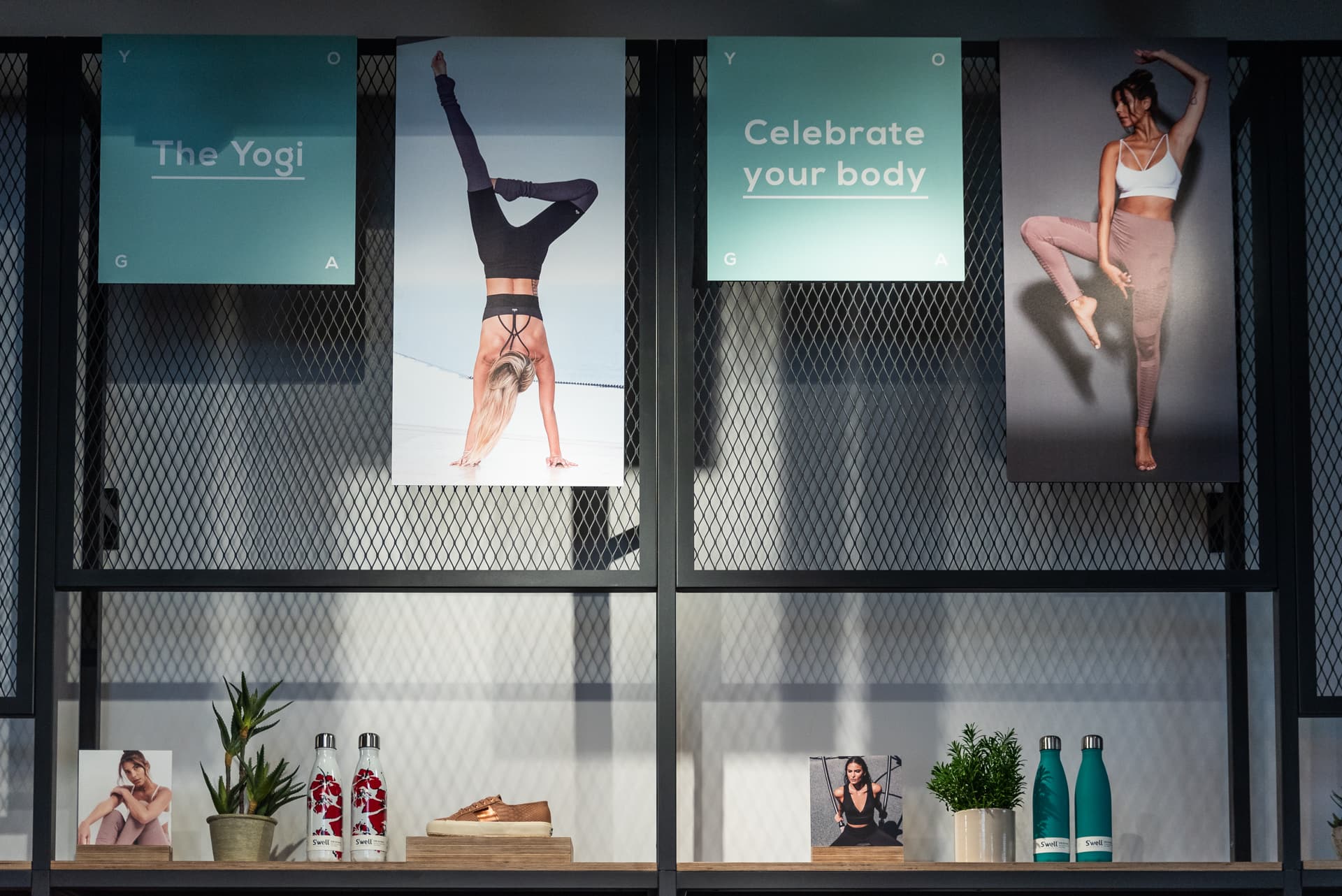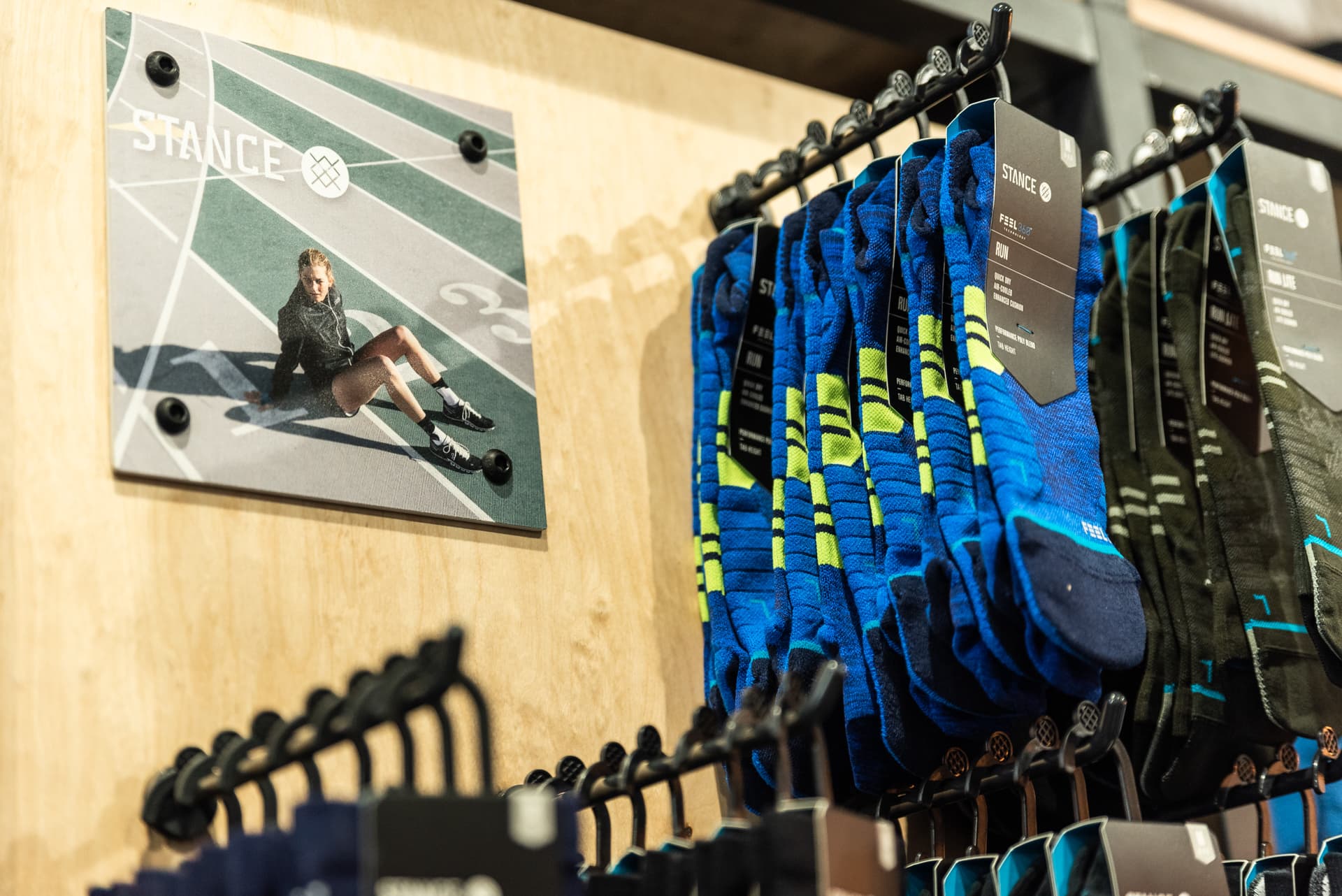 'Industrial Luxe' quickly became the golden thread inspiring the design of this flagship boutique, merging the brand's aesthetic with the architecture of CDY. Inside, exposed brickwork and corrugated panels give the store its industrial feel, enhanced by mesh metalwork, which also provides a nod to the sports locker room. This is complemented and contrasted by warm timber tones, soft neutral shades and the inclusion of foliage, all of which create a sense of wellbeing and give the store a luxe aesthetic, reflective of TSE's product range.
If you would like to learn more or ask any questions, then please get in contact with us and we will be happy to help in any way we can.
Curate a space fitting for the CDY development