ON THE ROAD: AWGE BODEGA _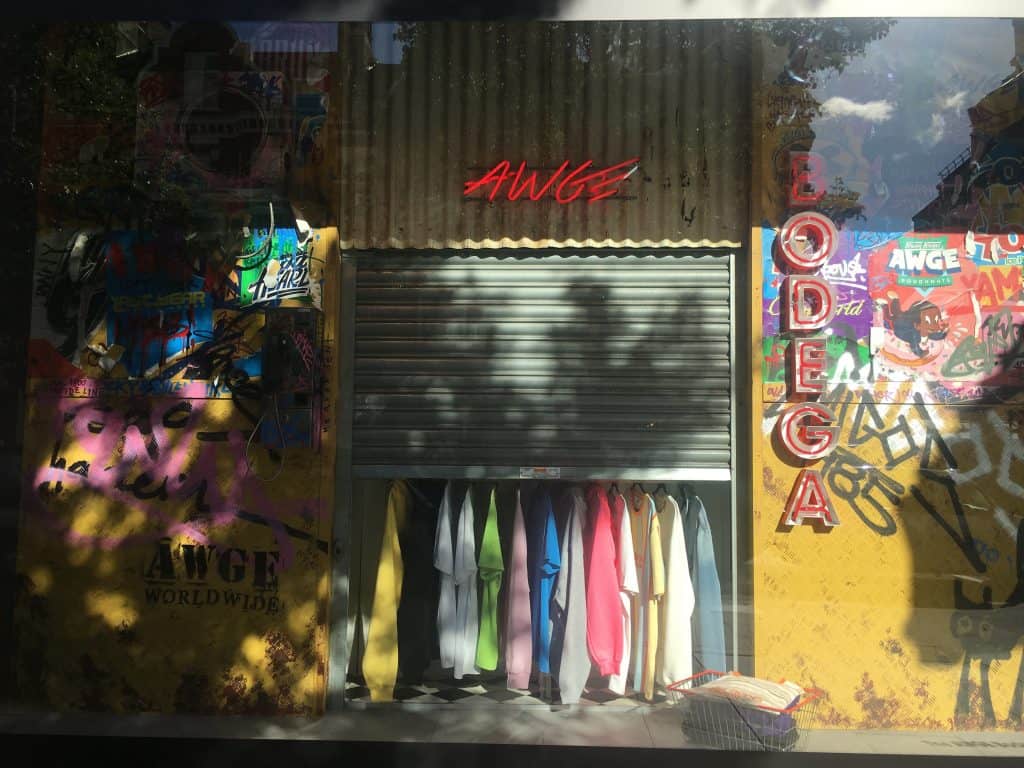 A New York bodega in the depths of an infamous UK department store. Not a standard pop-up theme that we thought would feature in our 'on the road' posts. But then, the creator behind this pop-up was certainly not standard.
A$AP Rocky's New York style bodega opened in Selfridges last week and we just couldn't help ourselves. I booked a ticket and headed straight to the pop-up, with an open mind and a camera ready.
The window displays for the bodega were impressive, featuring the half-rolled shutters, neon signage and heavy graffiti. The most instagram-worthy shot for visitors – check out our own insta for proof.
My first surprise was the security guard outside the Oxford Street entrance, checking my ticket and providing me with a festival-like wristband. The next surprise was a second and third security guard at the bottom of the stairs, checking my bag and ensuring that I left any liquids with him for safe-keeping. At this point, I wasn't sure if I had booked for a rave or a flight! But I continued my way through and I was pleased I did.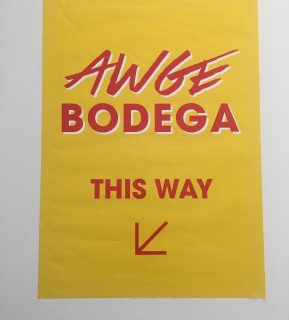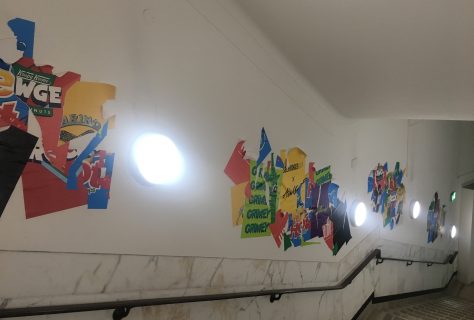 Eclectic. Chaotic. Fun.
These were my first three thoughts when I entered the space. Taking inspiration from bodega's in his hometown, the acclaimed musician has created a pop-up which mimics the feel of corner stores in New York. The authentic cues come from the chequered flooring, broken telephone box, discarded trolleys and graffiti. And whilst the hand-written signs on ripped fluorescent cardboard may seem amateur, it is entirely reminiscent of NYC bodega's – nailing the brief that A$AP had in mind.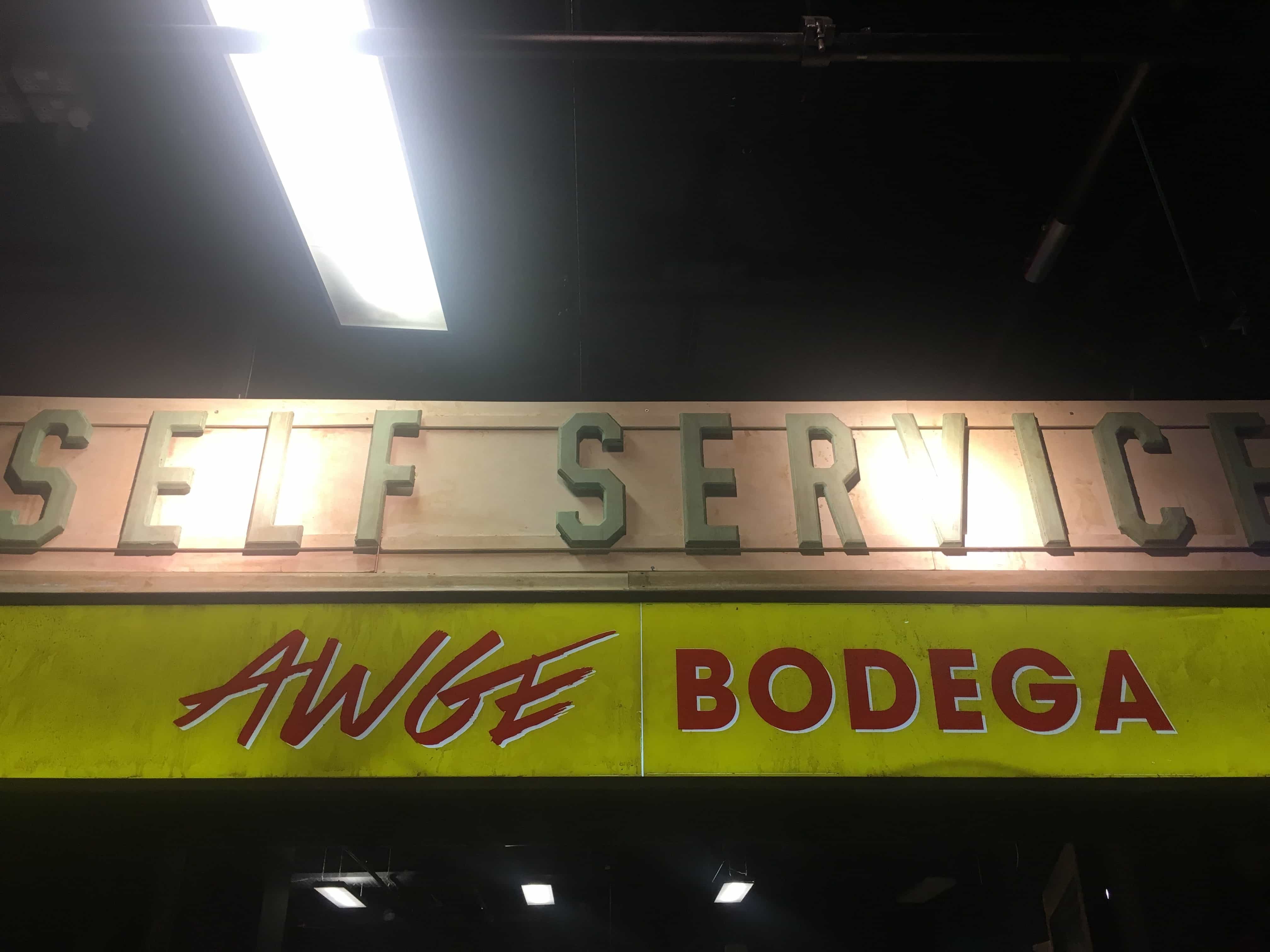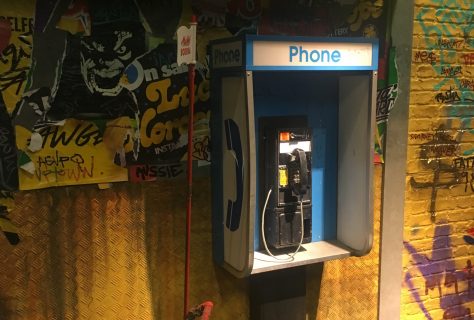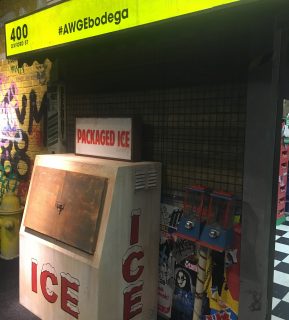 Selling all kinds of American treats (peanut butter Oreos and lucky charms included) the store also sells special edition Krispy Kreme donuts and own-brand energy drinks. The layout of these items is nothing special – no offence intended – it is the literal representation of a cramped NYC corner store. However, one area is certainly not priced as per the usual bodega convenience! Official AWGE merchandise can be bought, with a tee costing a minimum of £75.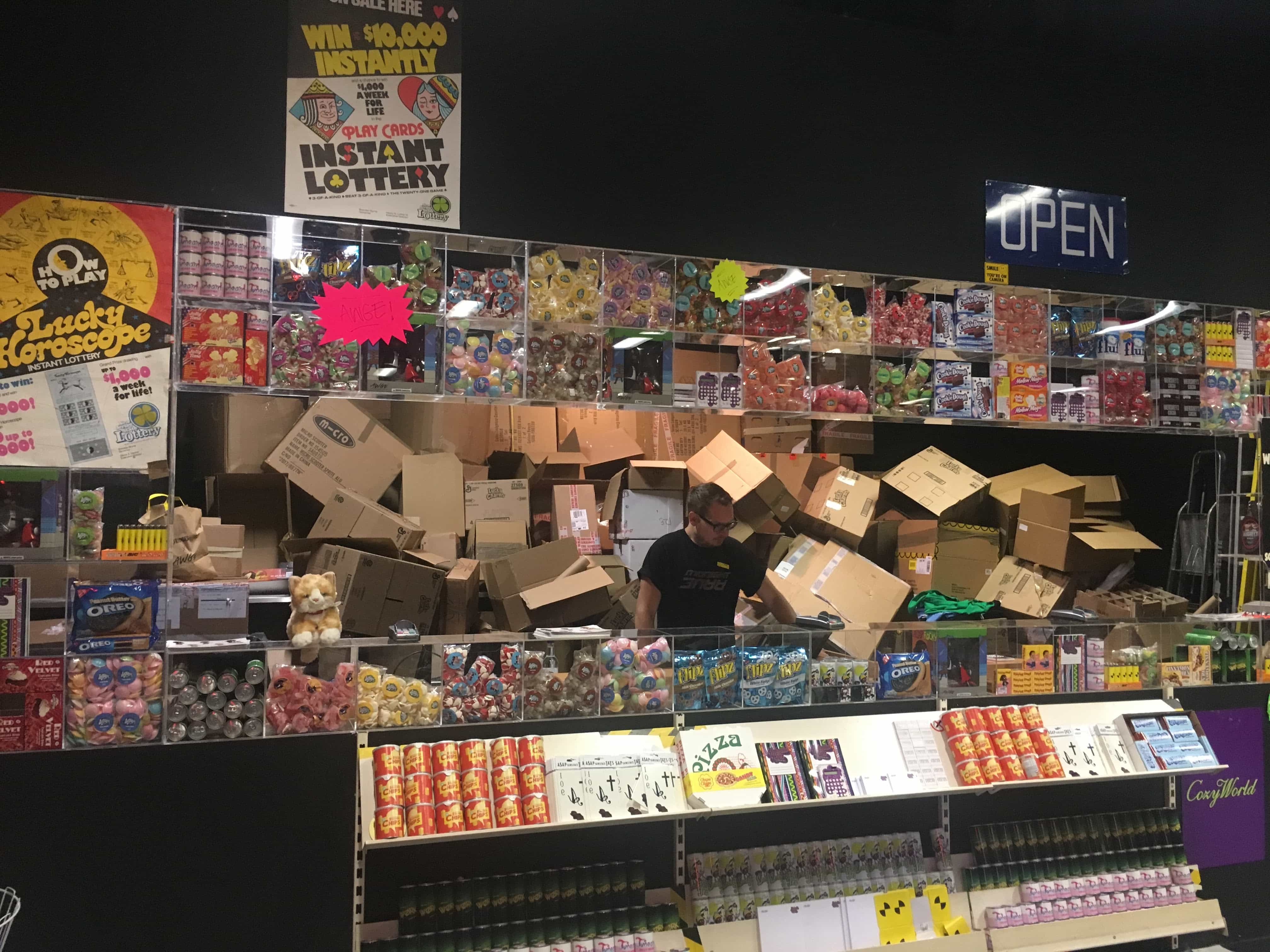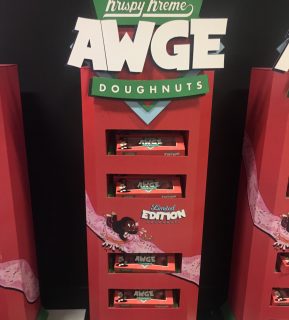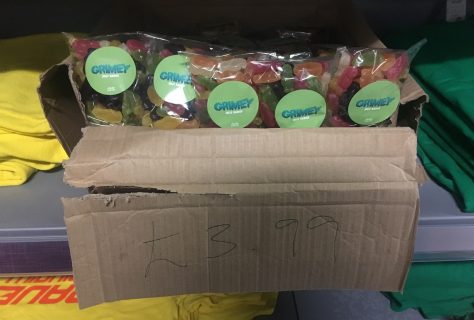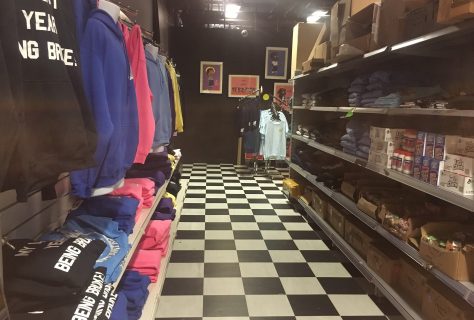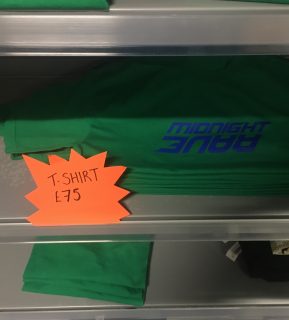 Looking around the space, it's clear that a huge amount of effort went into making the space look effortless. It had character, it had brand and it had a buzz. The perfect juxtaposition with a polished department store such as Selfridges, making it that bit more entertaining.
Open for just 10 days, the pop-up ends on Wednesday so we suggest getting a free ticket A$AP. Pun intended.