Off-Price Retail _
New Format Retail #7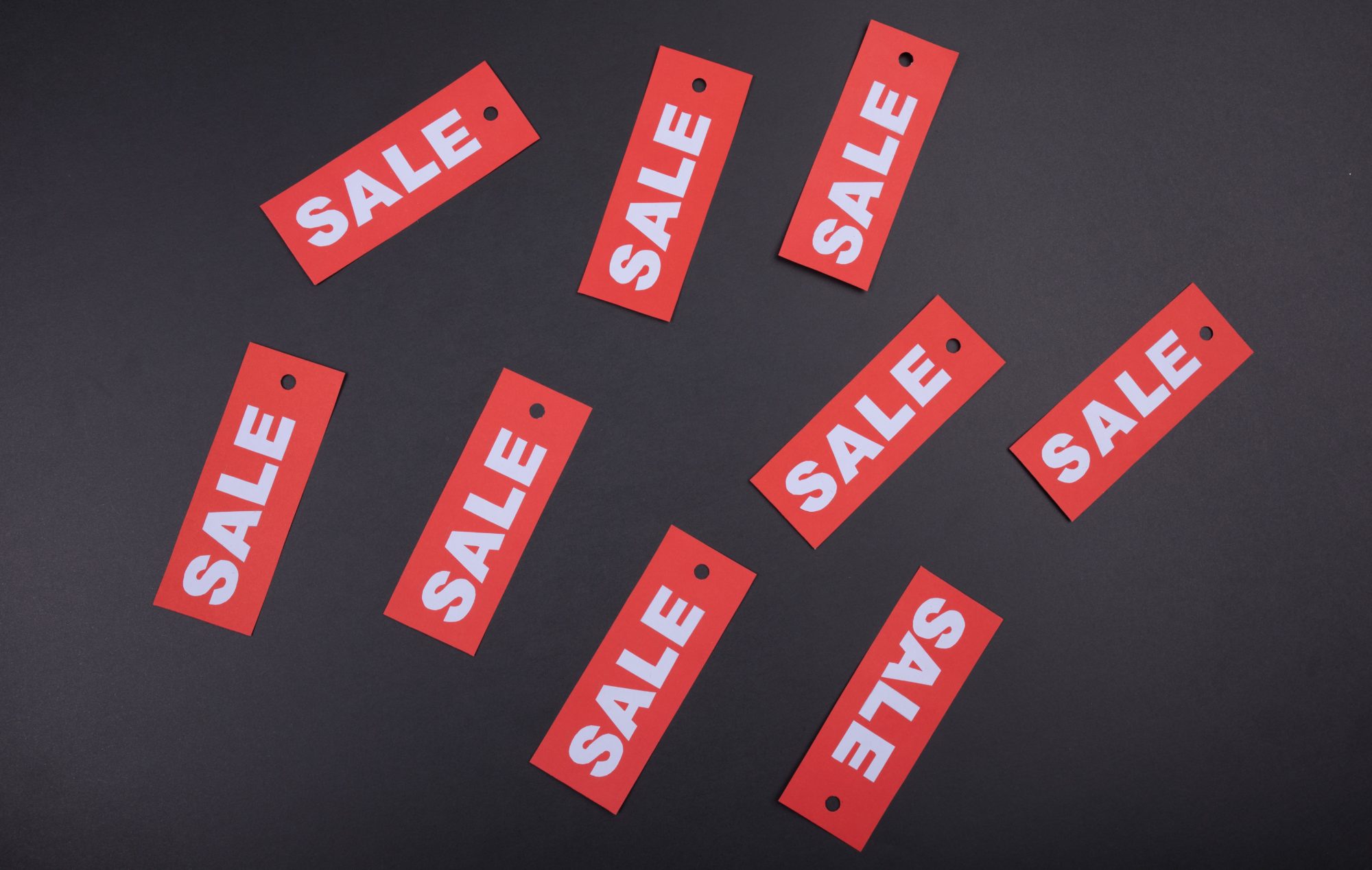 "Reaching a larger consumer market"
WHAT IS OFF-PRICE RETAIL?
Off-price retail is the selling of products at a price lower than their perceived value. We have seen a growing number of retailers, both new and old, using off-price retail strategies (something which can very confidently be attributed to Covid) via sale campaigns or opening off-price retail outlets.
EXAMPLE ONE – HARRODS OUTLET, WESTFIELD SHEPHERD'S BUSH
There was huge excitement when Harrods announced that it would be opening an Outlet store in Westfield Shepherd's Bush shortly after retail's re-opening in order to support the sale of its surplus stock whilst at the same time supporting social distancing among shoppers. This two-storey store was designed to see the brand, which was selling designer items at up to 50% of their RRP, through the height of the pandemic with a spacious layout and clever footfall monitoring technology, among other features.
EXAMPLE TWO – VIA OUTLETS, REDEFINING OUTLET SHOPPING
This growth in off-price retail has given opportunity for outlet shopping to be redefined. VIA Outlets has put emphasis on their offering of sustainable collections from existing brands and new brand partners as just one of the ways in which they can contribute to a more sustainable future for fashion. On top of this, they also give visitors of their outlet the opportunity to rent items from luxury second-hand brand, Trend
Circle, as part of their outlet offering.
EXAMPLE THREE – GRANTHAM DESIGNER OUTLET VILLAGE
With plans to open in 2023, Grantham designer outlet village is an off-price retail strategy proposal which has gained traction following interest from several premium and highstreet brands. In fact, this state-of the art designer outlet village has expressed that they aim to be the leading designer outlet destination in the East Midlands. To give you an idea of the size of this retail outlet destination, the developers predict that it will attract up to 90 "premium and globally recognised" brands in the first stage alone which will create around 1500 jobs when it opens in the summertime. Alongside its retail offering which will be priced at up to 70% off the RRP, there will also be a selection of restaurants and coffee shops, contributing to the growing trend of 'Destination Retail'.
WHY IS OFF-PRICE GAINING POPULARITY?
Not only were 'non-essential' retailers ordered to close their bricks-and-mortar retail locations over a prolonged period in 2020, but on top of this, consumers consumed differently as they also had to adapt their routines and attitudes to a life of lockdown. Men and women that once required a suit for their daily activities instead now required a set of dumbbells for their home workouts. Accordingly, retailers had large volumes of surplus stock which, upon 'non-essential' retail's re-opening, was 'out-of-date' for the seasons had since moved on. An off-price retail strategy to shift surplus stock proved particularly effective for luxury retailers as a price drop opened their highly sought-after items up to a much larger consumer market.
TRANSIENT OR A NEW NORMAL FOR RETAIL?
There will always be a need for off-price retail outlets. However, the amount of these outlets on our highstreet, now and in the future, will be largely dependent on the level of surplus stock that brands and retailers need to part with. It is therefore unlikely that the current level of offprice retail outlets that we are seeing will be a new normal for retail.
In our latest insight report we explore a total of 10 new & increasingly popular store formats, and discuss whether we believe these retail formats to be transient or a new normal for retail.