On The Road: Fosse Park _
Exploring Flannels Beauty Hall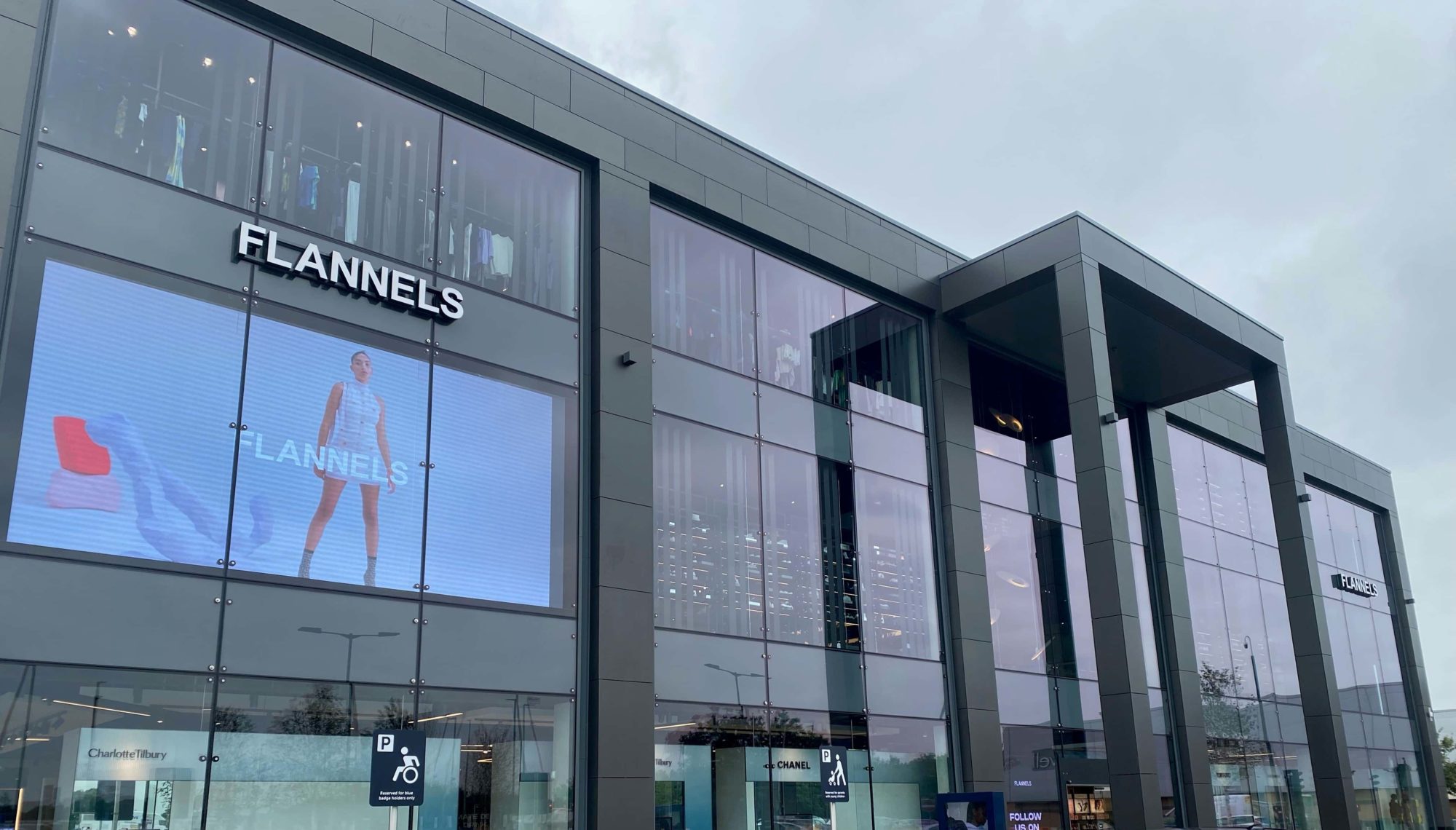 Motivated by the recent launch of the new Flannels store and beauty hall concept, our Marketing Intern paid a visit to the new North Fosse Park destination to discover its revelations.
As one of Britain's biggest out-of-town shopping parks, Fosse Park's new extension, providing over 140,00 square feet of additional retail and restaurant space, represents an anticipated form of destination shopping that accommodates for all – from luxury brand stores to independent eateries, and everything in between. Enhancing the shopper experience, Fosse Park has spent £5 million on creating an attractive space through its use of green foliage walls, landscaping, and a dedicated area for social gatherings to promote dwell time and limit disruption to shopper wayfinding.
Pivotal to Fosse Park's new development is Flannels and its luxury beauty hall. Awarding a show stopping beauty retail experience to luxury consumers through its successful expansion into the world of beauty, Flannels has understood the desires of today's consumers by transforming its beauty hall into a haven of escapism.
---
LETS TAKE A LOOK AROUND THE BEAUTY HALL…
ICONIC LONDON
Renowned for its stylish rose gold packaging and ornately pigmented products, this contemporary beauty brand showcases a distinguished design. Featuring glossy marble tops and brushed gold detail, ICONIC London's beauty hall concession disrupts the customer journey with its premium finishes and broad service offering, from its beauty consultations to its media screens. Learn more
High GLOW standards, babes...
Jimmy Choo
While many people associate Jimmy Choo with statement heels, they are also becoming known more and more for their oh so chic beauty and fragrance range. Located at the front of the beauty hall, the elegant brand sits delicately on the shop floor as its abstract chandelier-like design showcases its colour-intense lipsticks and high gloss nail polishes. Capturing the hearts of beauty consumers that admire exquisite packaging, Jimmy Choo exhibits product wrapped in soft nude cases and crystal ball style bottles for that extra special Jimmy Choo touch.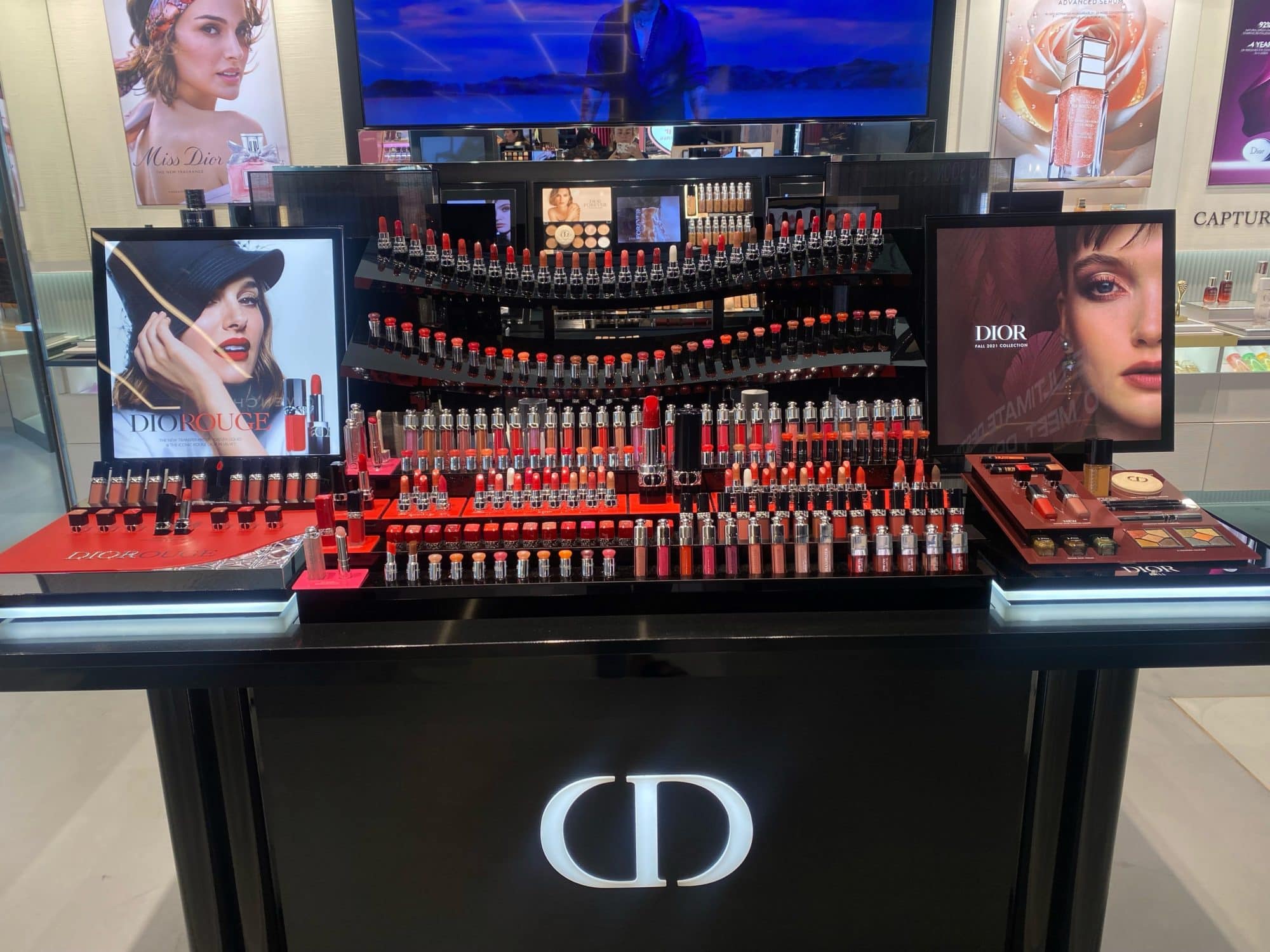 Dior
Dior has made an impact in the beauty hall with its product-cascading, "instagrammable" beauty counter showcasing its best-loved cosmetics and fragrances. Located in the corner of the beauty hall, Dior's captivating display invites visitors of the colossal beauty hall to immerse themselves in the world of Dior. Offering a complete make-up assemblage and tailored services, such as make-up tutorials, this space offers a couture experience befitting of its polished reputation.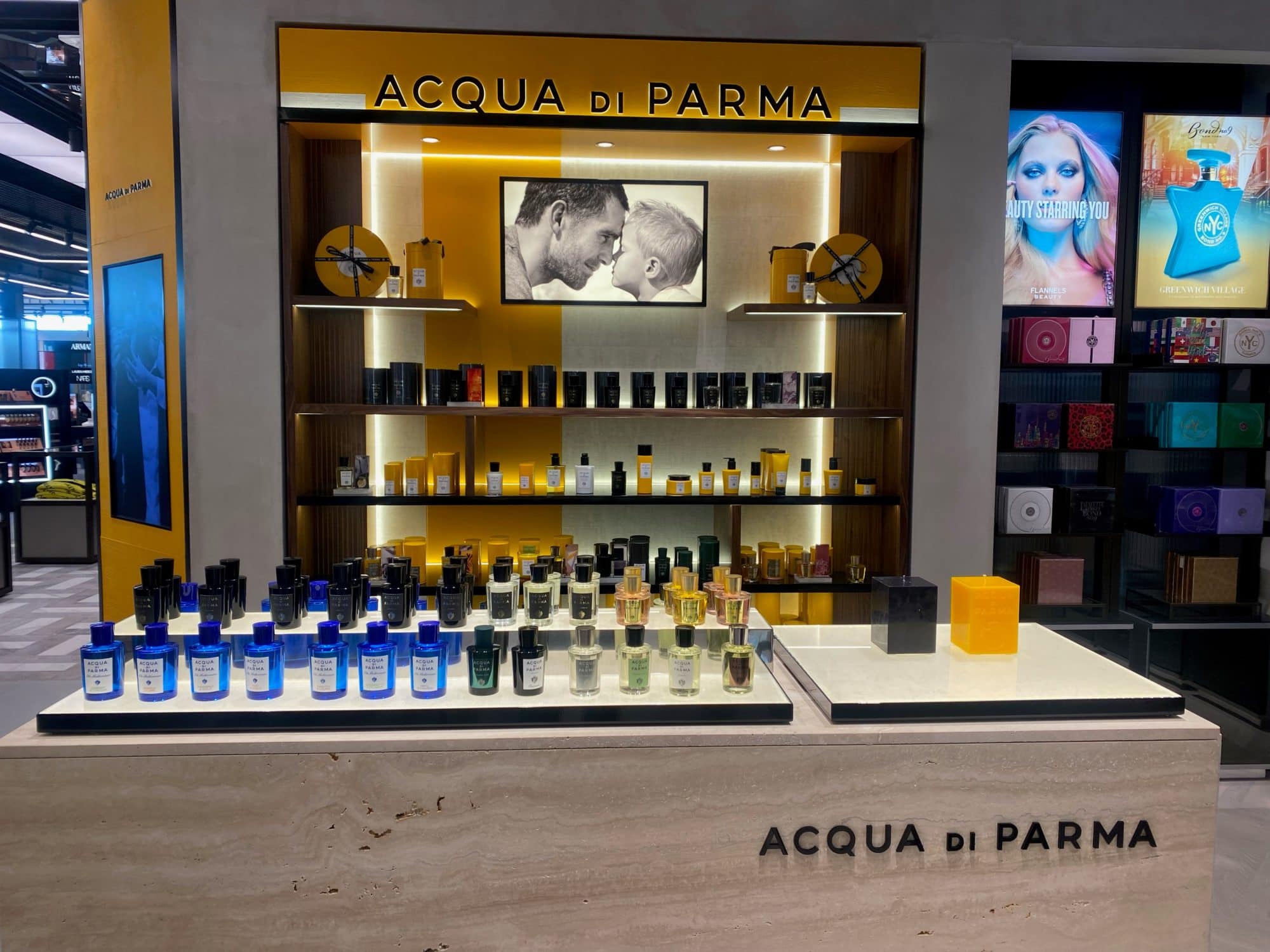 Acqua di Parma

Famed for its luxurious fragrances & Italian craftmanship, Acqua di Parma stands boldly in Flannels beauty hall with its multi-facetted shop-in-shop. True to its DNA with an indulgent design concept curated by d4r, the Italian lifestyle brand's beauty counter uses high quality materials and a signature colour palette for a sleek and sophisticated finish. Curving around the corner, this minimalist microcosm wraps customers up in the flawless world of Italian luxury.
Overview
Capturing the essence of a 'new and improved' retail park, Fosse Park has transformed the shopping trip into a shopping journey, filled with exciting experiences and meaningful moments. From its outdoor greenery to its relaxed seating, the space creates a memorable and enjoyable destination to shop.
With its dark, glossy exterior and striking window displays, Flannels was impossible to miss. On entrance, the bold yet delicate world of beauty is all-consuming, offering a whirlwind of treasures just waiting to be found. With its media screens ready for that 'instagrammable' moment, and its personalised shopping experiences, Flannels have perfectly captured the definition of modern-luxe beauty.