The Future of Beauty Retail _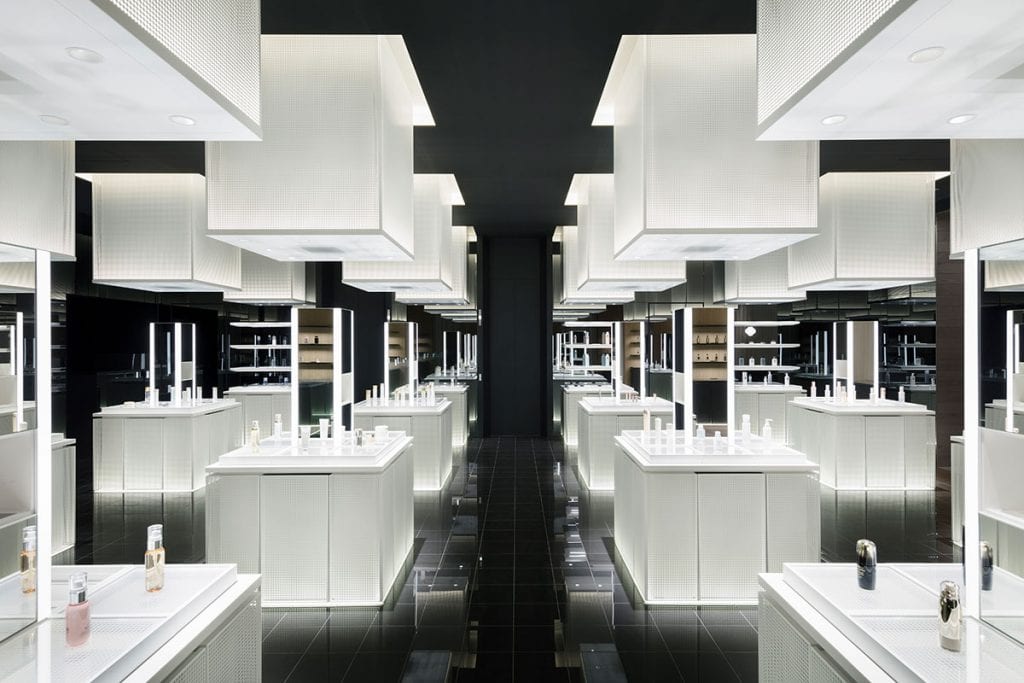 The world of beauty retailing is thriving. According to the Business of Beauty report, the global beauty industry is now worth over $500 billion and, in the UK alone, sales of make-up are nudging £1 billion for the first time ever.
More people are shopping for beauty products than ever before and, unlike so many other sectors, the large majority are still doing so in-store. It seems that when shopping for beauty, there is no substitute for being able to experience, experiment and explore.
From a retail design perspective, it's one of the most innovative and dynamic sectors, and certainly one that is harnessing the potential of digital technology the most. It's also a sector where shifts in consumer shopping behaviour are perhaps the most evolved.
We've recently compiled a Future of Beauty report, analysing the new consumer mindsets and motivations driving change in the industry, and highlighting the key retail design trends and themes that are emerging. Here we provide a glimpse of just some of our insights and ideas…
The brave new world of beauty
In a radically re-aligned beauty retailing landscape we're witnessing a significant shift in the balance of power, as buzzy indie brands continue to tap social media influence and e-commerce to steal market share from the beauty giants that once dominated the sector.
These relatively unknown brands have risen to burgeoning empires in the blink of an eye, bringing with them fresh approaches to product pricing, range development and retail experience that have altered consumer expectations forever. And as the big beauty conglomerates fight back with innovations of their own, the world of beauty retailing is flourishing.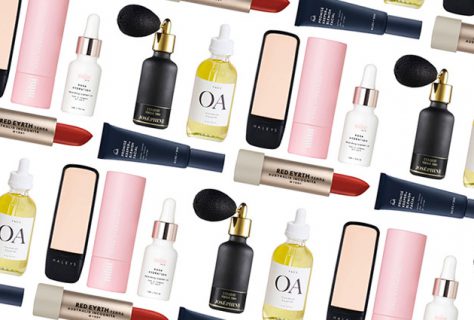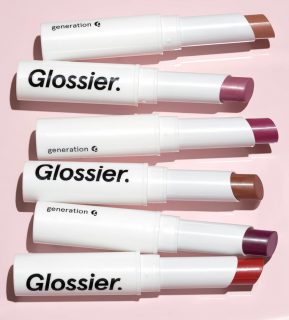 Consumers on a mission
In a sector with such a wealth of innovation at play, it's often hard to distinguish between initiatives that are simply a fad, and those with longevity in the future. To answer this question, we've looked to the beauty consumer for the answers, as they will ultimately vote with their purses and feet; choosing to shop with brands that have the most relevance to their wants and needs.
Establishing the mindsets and motivations of the beauty consumer often traditionally began by looking at their demographics and yet, just as beauty consumers no longer want to be stereotyped by their gender, ethnic origin or social position, they definitely don't want to be defined by their age.
According to Mintel, in their latest Beauty Trends 2018 report, the best beauty retailing concepts are ditching the targeting of traditional demographics and homing in on new persona profiles that target their mindsets or missions instead. So, with this approach in mind, we've established a set of 4 beauty profiles of our own and taken a deep dive into the global retail trends and latest concepts that are leading the way in meeting their needs and expectations…
Beauty Enthusiasts
For many people, social media has turned the world into one big 24-hour photo shoot and they're feeling the pressure to be camera-ready at all times. This has spawned a growing number of Beauty Enthusiasts who are driven by self-expression, highly aware of the latest product trends and keen to try new looks.
Beauty Playgrounds
Fuelling the Beauty Enthusiast's desire for experimentation, several progressive brands are launching 'beauty playgrounds'. Asia appears to be leading the way, with brands such as Aritaum in South Korea launching a concept named 'My Beauty Atelier', designed to empower consumers to become their own make-up artists. Closer to home, the Tom Ford Beauty boutique in London features a dedicated 'colour room' where shoppers can virtually try on shades from the lip colour collection using augmented reality. We've also noted Chanel harnessing the power of play, with their 'Coco Game Centre' pop-up concept, featuring make up tables in the style of game machines!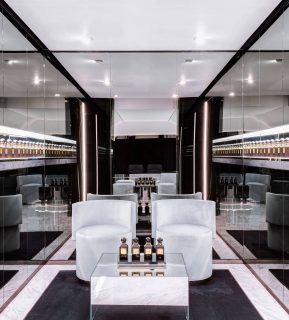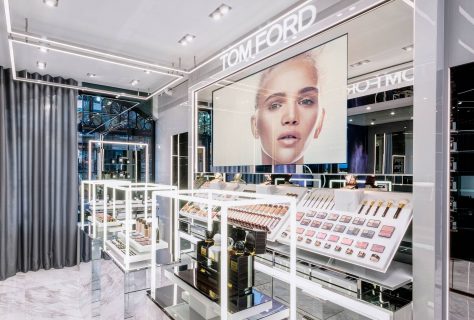 Tiered access
In a bid to reward the true Beauty Enthusiast for their passion and loyalty, we're witnessing brands and retailers creating members only VIP areas. Following in the footsteps of the likes of Sephora, Japanese beauty brand Shiseido's latest flagship store in Tokyo has a tiered retailing eco-system that spoils their most devoted customers.
Photo-ready spaces
Tapping into the Beauty Enthusiast's love to share their latest looks with one another online, the Shiseido store also features a 'Beauty Boost Bar' offering hair styling and make overs, accompanied by an in-store photo studio, providing shareable content.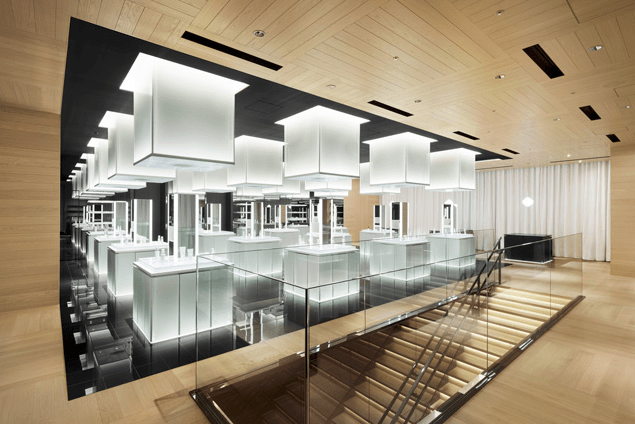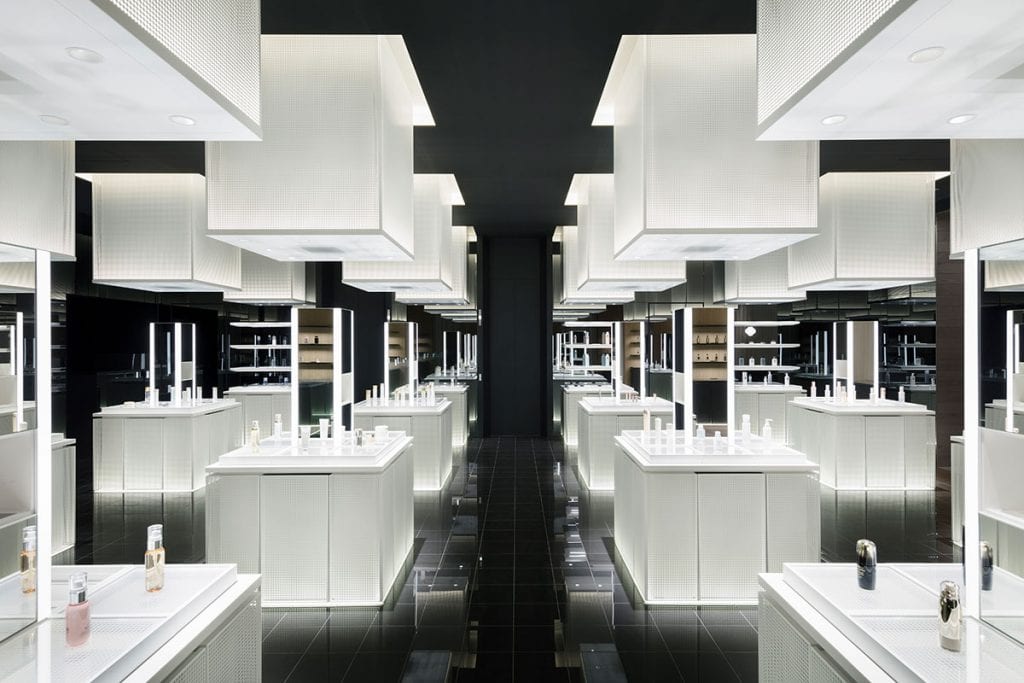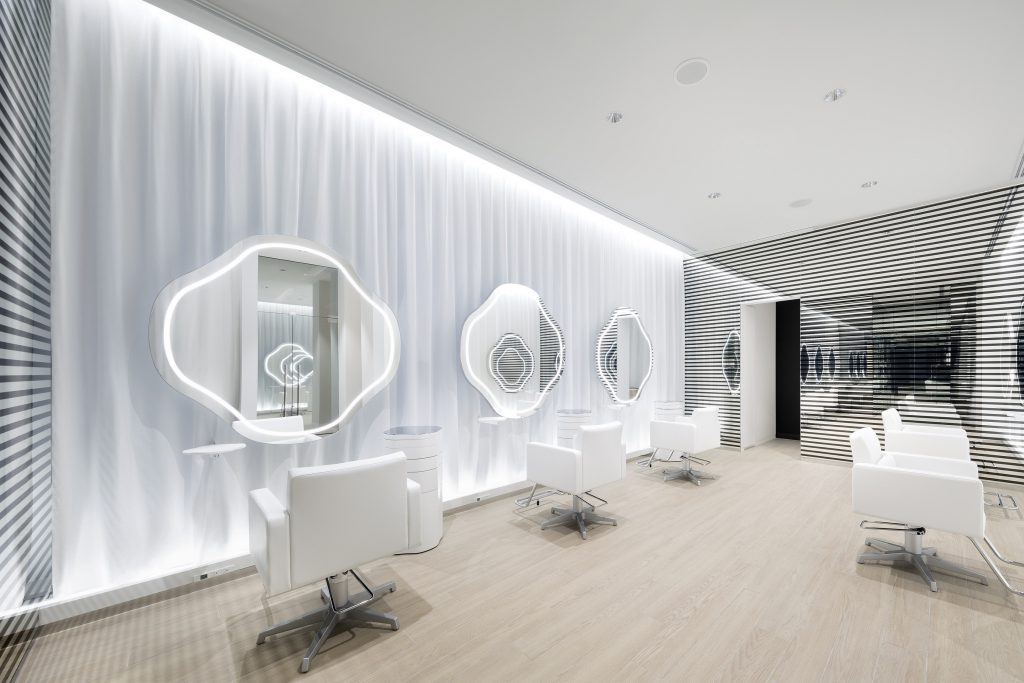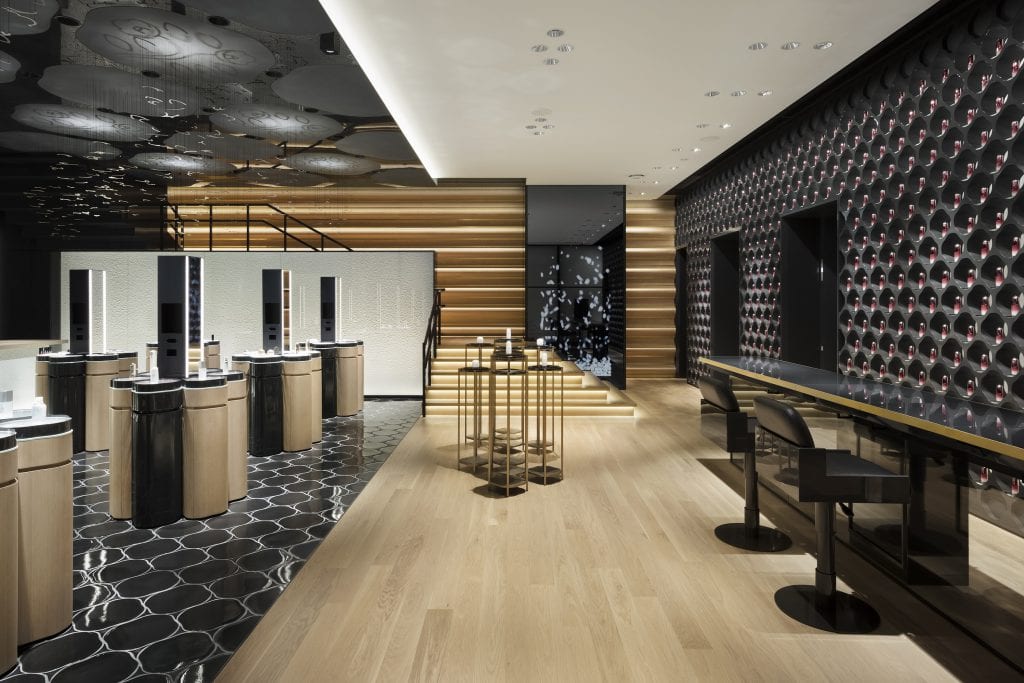 Beauty Hunters
With more choice than ever before, a growing number of consumers are becoming Beauty Hunters as they search for 'the Holy Grail' in their beauty regimes and are driven by product quality, rather than brand promise. Many of the traditional beauty powerhouses are losing their crown to relative unknowns, as Beauty Hunters follow the advice of key influencers and peers.
Curatorial retailing
Even the most established brands and department stores are curating their product range to cater for the Beauty Hunter's addiction to the thrill of the search. Bloomingdales has recently launched a new beauty boutique, Glowhaus, introducing a carefully edited assortment of what they describe as 'Millennial friendly Instagram brands', all under $100. Equally, the iconic brand Burberry curates their Beauty Box store each month with a new story, look and collection.
Expo Stores
Taking the notion of curation to the extreme, we're also witnessing the emergence of retail concepts resembling micro exhibitions or incubators. In recent months, we've seen both Neiman Marcus and Marie Claire launch temporary spaces devoted to exhibiting the latest cult beauty brands.
Sampling Salons  
The rise of subscription trial-size beauty services has enabled Beauty Hunter's to become product curators too, and we predict many more initiatives like Birchbox will emerge in the near future.
Crowdsourcing and co-creation
Appealing to the Beauty Hunter's passion for transparency and feedback, brands such as US beauty brand Glossier are listening to the needs of their potential customers like never before; crowdsourcing and co-creating their product ranges and launching tightly curated pop-up spaces wired for consumer dialogue.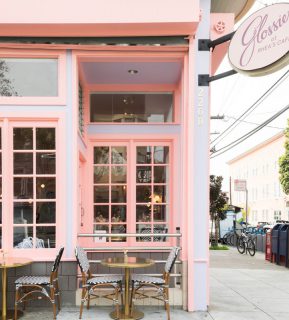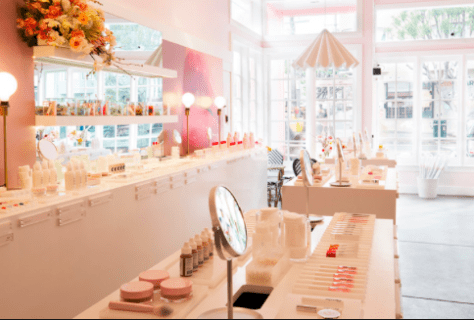 Beauty Solvers
As shopping for beauty becomes an increasingly complex and personal process a results-orientated mindset is naturally taking hold, and a growing number of 'Beauty Solvers' are seeking bespoke solutions to a specific problem, from a source they can trust.
Digital-age consumers are no longer accepting one-size-fits-all beauty products and, in a recent study, PWC found that 94% of global retail executives believe consumers are increasingly demanding a personalised approach to shopping.
Balancing personal service with digital capabilities
When it comes to receiving personalised advice in-store, it's less about speed and more about authenticity. Beauty Solvers are seeking tailored interactions and expect a balance between human and digital services. Responding to this need, Sephora have recently launched a boutique concept named Sephora Studio, focused on nurturing long-term customer relationships by carefully blending human interaction with digital capabilities to offer bespoke advice to customers.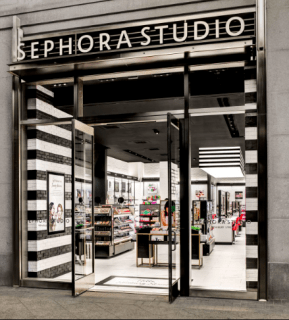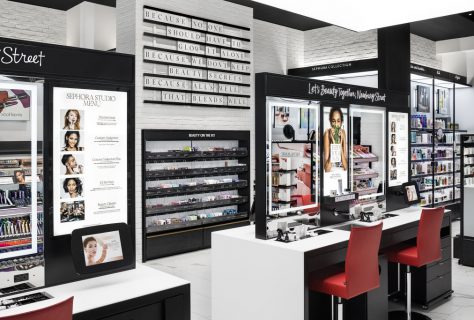 Hyper-personalised advice
Quenching the Beauty Solvers thirst for bespoke recommendations, beauty brands are beginning to use consumers' faces not only as canvases for their products, but also as a way to track their likes and dislikes, and guide them towards products that best suit their individual needs.
A host of different brands, from luxury to mass market, are harnessing tech-driven innovations to deliver hyper-personalised consultations and advice, and we have explored this in detail in our Future of Beauty Report.
It's interesting to note that this technology is also entering our homes, with innovations such as the HiMirror – a hi-tech dressing-table mirror that captures your image when you peer into it and superimposes a (terrifying!) map of the pores, wrinkles and dark spots on your face – offering daily advice and solutions.
Beauty on-the-run
Many beauty purchases are driven simply by replenishment and we're certain that everyone can relate to the need to shop for Beauty on-the-run.
Clarity of choice
Perhaps the biggest concern is the need to easily locate specific items in-store, therefore it's essential that physical signage and wayfinding systems are clear and concise. But increasingly technology has a role to play too.  Apps are becoming digital personal assistants, and new wayfinding tools that translate digital wish lists into easy-to-navigate store journeys are giving consumers an empowering sense of control, and our Future of Beauty report explores the latest innovations in this area.
Speed of payment
Across every retail sector there is currently a drive towards frictionless and seamless service and transactions. In our recent 'Future of Service' blog post, we described the steps that many brands are taking to eliminate the pain points and obstacles in our path to purchase. Beauty retailing is a sector where the introduction of virtual shopping baskets and quick payment processes is very welcome and, looking further ahead, it seems that our faces are rapidly becoming our calling cards, or digital handshakes, as 'smile-to-pay' technology evolves.
Speed of treatments and services
When it comes to beauty appointments, many consumers are also seeking speed and efficiency, coupled with a service they know they can trust. In a move that has been playfully likened to 'speed dating – for beauty', the renowned hairdressing brand Hershesons has teamed up with some of the most wanted brands in the industry to create a one-stop shop in central London; offering the time-pressed a chance to tick off all of their beauty treatments under one roof. Similarly, MAC x Bumble & Bumble have joined forces for the first time to create a standalone store that is neatly divided in two – half-express salon/ half-retail store.  We predict there will be many more similar concepts in the near future as brands join forces to meet this growing need for speed!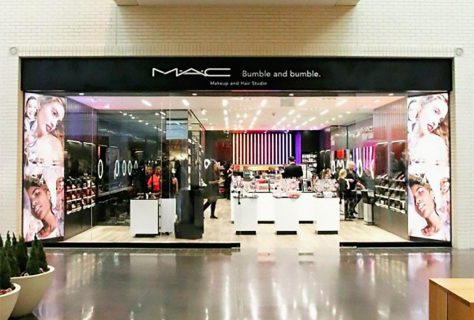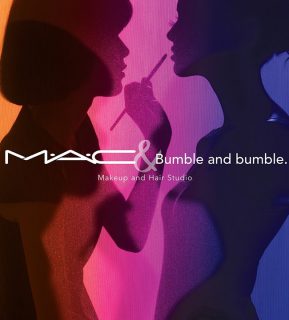 Our Perspective
Beauty retailing is one of our core specialisms at D4R and we've always believed that the sector is a very critical one to monitor, as it's often ahead of the curve in terms of retail design innovation.
We predict that beauty retailing will continue to rapidly evolve, not only in response to intense competition, but also as wider retail trends including personalisation and hyper-convenience take hold.
Looking at the wealth of beauty retailing innovations through the eyes of the beauty consumers mindsets and missions has provided a really valuable filter, helping us to determine those trends and developments with the most relevance and longevity.
Our August 2018 report delves more deeply into the directions and themes that we believe will have the greatest impact on the sector over the next few years. Offering an in-depth and practical guide to the design trends, consumer mindsets and innovations shaping the future of beauty retail. We shine a light on global best practice, outlining future strategies that will help your brand to stand out from the crowd.