Why are brands integrating retail rituals into their b&m strategies? _
Five reasons for integrating retail rituals into your brand's bricks-and-mortar strategy…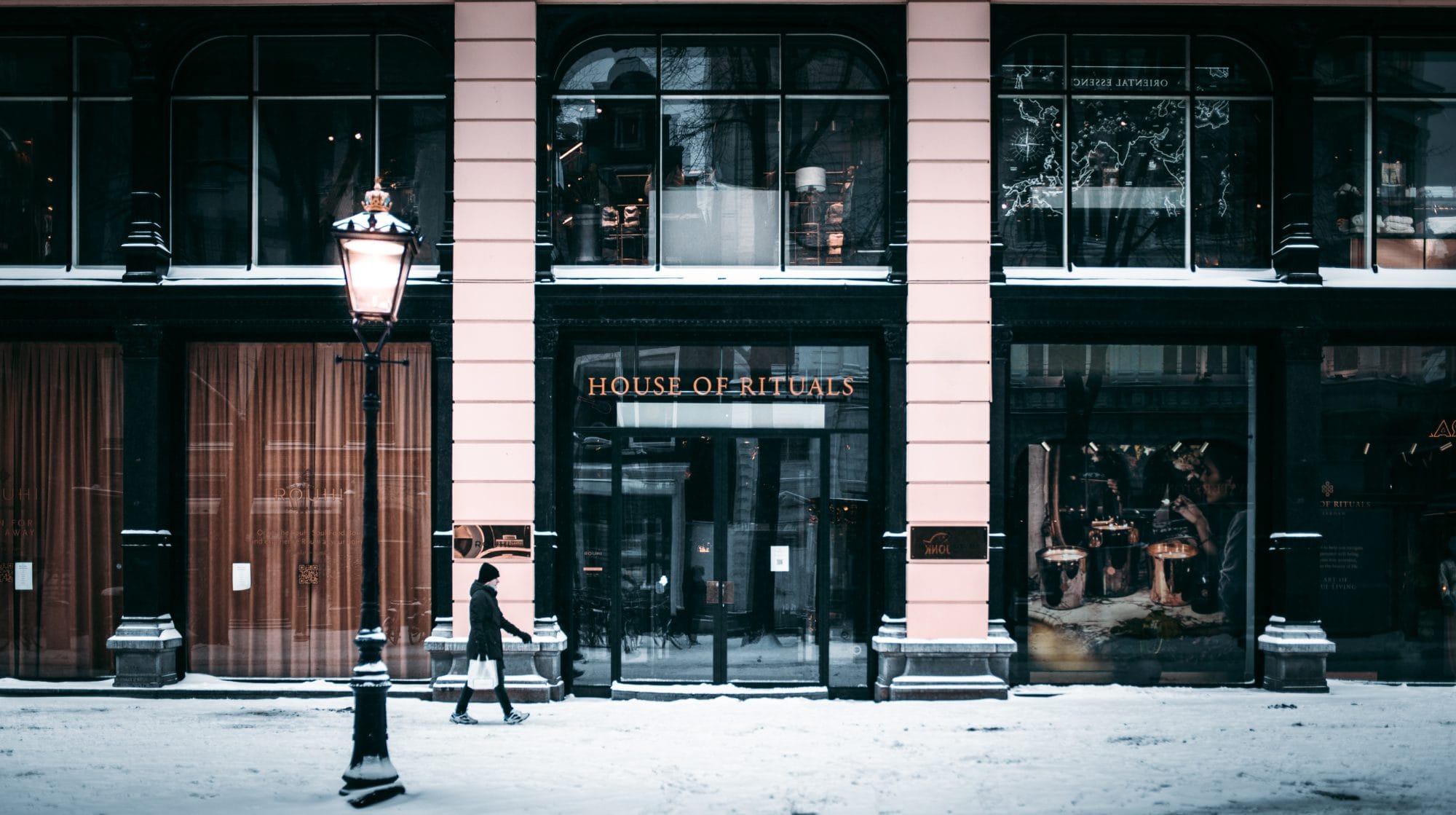 #1
Increase shopper confidence at your b&m store
Introducing rituals to your store offers a more considered and structured approach to retail – bringing a sense of composure and tranquillity to our highstreet as it settles from the constant change that it has endured. Stores offering retail rituals can become a sanctuary and place of healing as we re-adjust to a world inclusive of bricks-and-mortar retail, once more – and take pleasure in the value that it adds.
#2
Our desire for experience, not convenience
A large segment of consumers is no longer shopping at bricks-and-mortar locations out of necessity and convenience, but rather it is for the experience that they offer. Therefore, brands that hope to continue trading via bricks-and-mortar must continue to update their stores in line with these consumer trends, as well as the experiential retail activity that competitor brands are offering on the highstreet.
#3
To feed our always-online culture
In our phygital world, retail rituals can, and typically do, include the integration of tech, making store experiences with tech-based rituals desirable to the digitally-native or tech-amiable consumer. In fact, some brands even offer their stores as a platform for content creation with the aim of customers adding this content to their social profiles as part of the rituals. In the new H Beauty in Bristol, for example, shoppers are encouraged to participate in one last ritual before leaving – to have their photo snapped in front of the very Instagram-esque flower wall!
#4
Access, not ownership
73% of Gen Z & Millennials value experiences over products (Savvy)
This suggests that nowadays it is much more about access than it is about ownership. On this premise, there is an increasing demand for brands and retailers to tell a story leading up to the purchase of a product or service via several touchpoint activities, a.k.a. retail rituals, to create a rich retail experience for the customer. You might think that hospitality is experience enough, but a Shanghai patisserie amplified its rituals for an intensely experiential visit by adding a layer of 'experience design' to really tell a story worth remembering! Taking on a futuristic-theme and set up like an art exhibition, this gallery-like patisserie brings art, design, lifestyle, and dining, together to speak to consumers' desire for experience.
#5
For enhanced brand storytelling
Stories spark an emotional response. Storytelling is human and creates relevance. With brands and retailers forever evolving the way that they tell their brands' narratives, the consumer-facing message needs to be more engaging and pertinent than ever before. Brands need to think carefully about the why, the who, the what, and the where. But telling a rich and compelling brand story without overloading a customer with information can be challenging. The holistic nature of retail rituals is supportive of brand storytelling as it allows brands to reveal more with each step that a customer takes when following the rituals, facilitated by instore touchpoints.
Gentle Monster is arguably one of the best at storytelling, from the often compelling and visionary message that it delivers, to its methods of delivering this message through innovative touchpoints instore. This is no truer than in Gentle Monster's Hanam store in South Korea inspired by the mathematical principles of self-similarity – the idea that a self-similar object is exactly or approximately similar to a part of itself. This principle is depicted throughout the space via a series of artworks, images and kinetic installations.
WHAT ARE YOUR BRAND'S RETAIL RITUALS?
We can help to translate your brand into a series of unique rituals that reveal your brand's personality, missions, and ethos, to create a more meaningful experience for the customers of your bricks-and-mortar store/s.