STORYTELLING: HUMANIZING YOUR BRAND AT RETAIL _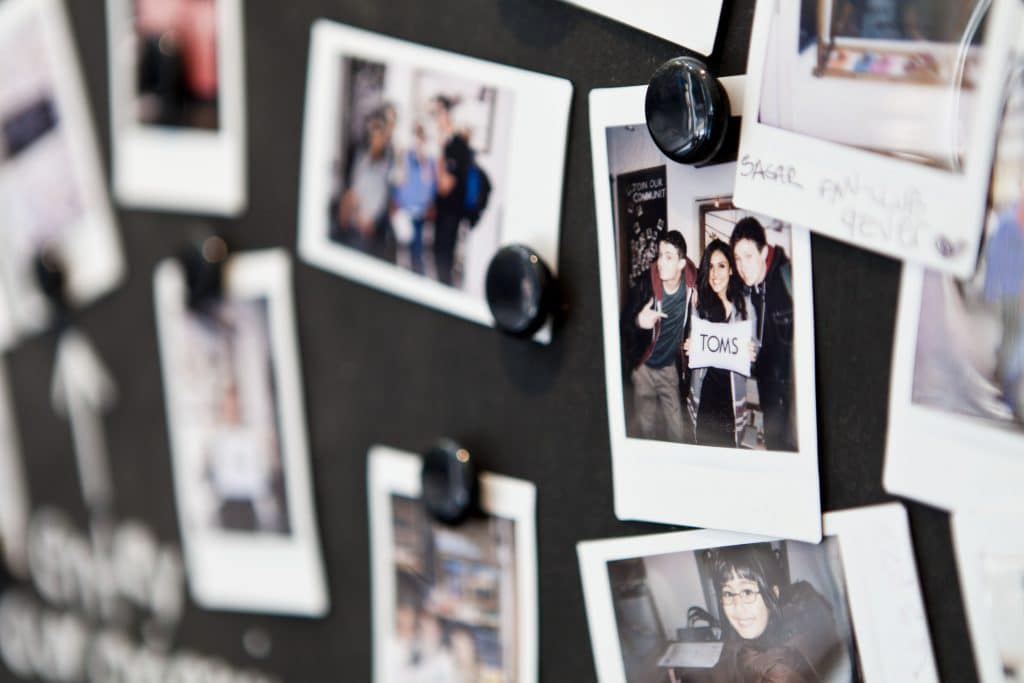 As retail trends evolve, the importance lies on creating memorable stories to bolster brand presence across e-commerce, social media and in-store channels. These stories not only leverage the brand against competitors but are also a driving force behind the humanization of the brand in retail.
BLURRED LINES
In recent articles, including our own insight pieces, there has been a direct focus on the blurred lines between conventional retail and brand experiences. Storytelling certainly falls into the latter of the two focuses, but it is harmonisation between them both which will see brands succeed in future retail. Companies who recognise the importance of drawing from their brand story + philosophies before reinforcing them in a physical format, will elevate themselves as leaders in retail design.
Our flagship store for charitable fashion retailer Toms, highlights a retail experience which places storytelling at the foremost importance. Walking into the store, customers did not find themselves thrust into rails and shelves filled with products. Instead, they were immediately introduced to the 'One for One' story behind each sale of a Toms product, with a creative hub downstairs for events, competitions and 'design-your-own' activities. With such a benevolent concept for retail, Toms are the perfect example for when storytelling and product sales harmonise.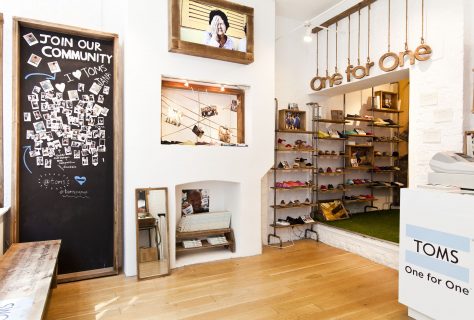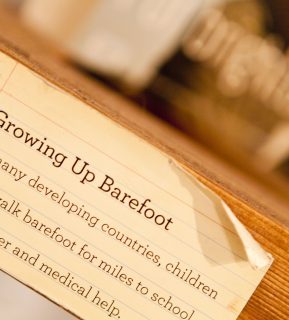 SHOW AND TELL
We'll be honest, we have used the phrase 'storytelling' in our title and referred to the term above, but we'd much prefer to eradicate the 'telling'. Even though 'story-showing' just doesn't have the same ring to it (it's not a word..) it's the route that brands should be taking when it comes to in-store retail. Whilst the phrases seem similar, storyshowing implies a physical manifestation of a story; one that customers can fully engage with.
Ted Baker's recent launch of the 'Meeting the Bakers' sitcom is the perfect example of a brand utilising storyshowing as part of their marketing strategy. The comedy sitcom which has taken over their social media channels forms the 'telling', but the brand show their story via 360° shoppable films and even interactive windows. Placing a hand on the interactive sensors transports an image of the customer into the 'Meet the Bakers' window display; effectively rendering them part of the story.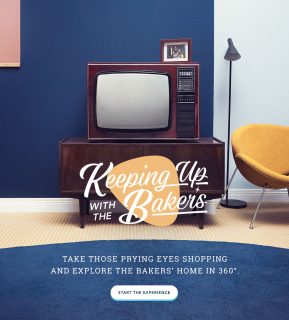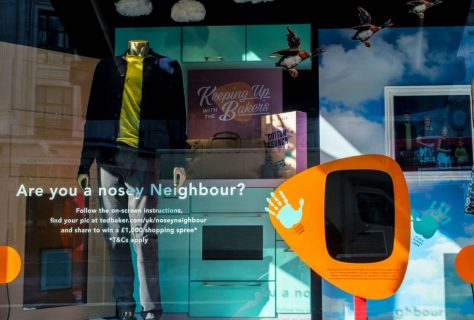 SOCIAL CUES
Brands are no longer competing solely with fellow retailers. They're up against any form of activity that consumers can spend their time doing – seeing live music, attending a museum exhibit, eating out or even just casual Netflix binges. At the very heart of these activities is social interaction. So, it's evident that social cues will quickly become a fundamental part of brand storytelling in future retail.
Missguided's first brick-and-mortar store is a prime example of how a brand can employ social cues in-store, allowing customers to create their own 'story' in-line with brand principles. The store activates the brand's strong social media presence with 'instagrammable' moments such as unicorns + monster trucks or tongue-in-cheek quotations like 'I have too many clothes, said no one ever'. Via these social cues, customers can develop a relationship with the quirky narrative and therefore, the brand.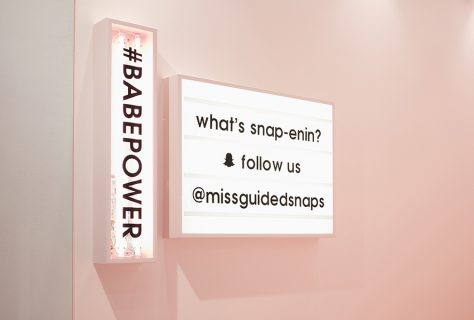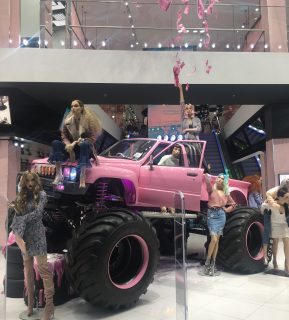 The future is certainly bright for brands pursuing in-store narratives, highlighting their individual philosophies whilst allowing customers to create their own story in conjunction with the brand. And whilst there is no certainty that storytelling (or storyshowing) will induce sales, it does generate positive customer engagement – and you can't go wrong with that.