CHARLOTTE TILBURY – FLAWLESS FILTER LAUNCH _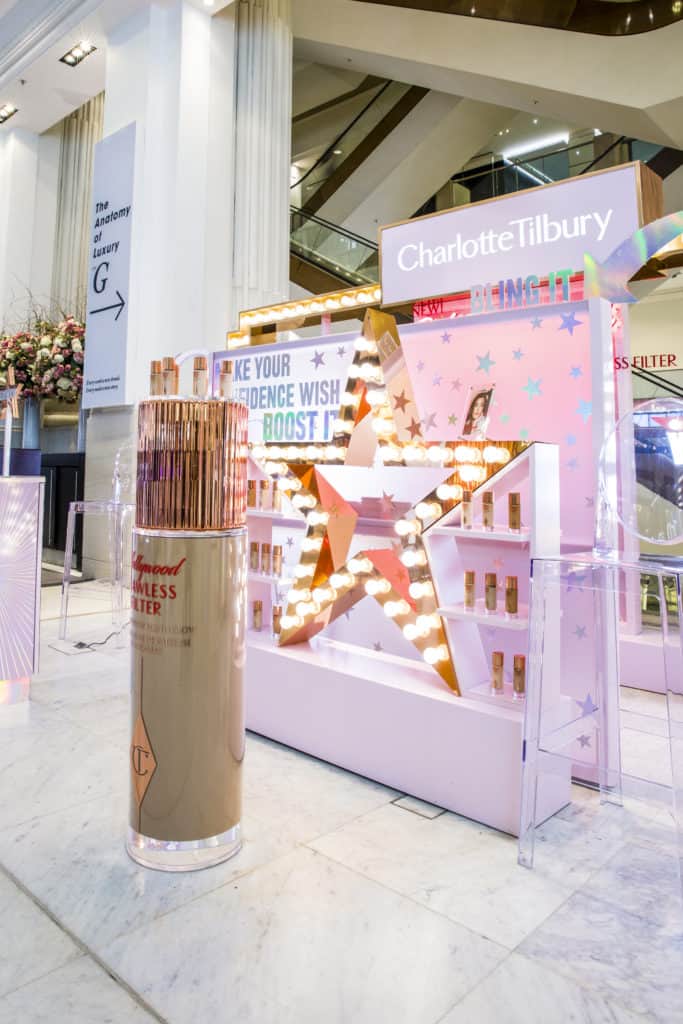 A flawless filter promotion with a flawless execution.
As part of the incredibly popular Hollywood Flawless Filter launch, we curated a beautiful promotional site within Selfridges, Oxford Street for the Charlotte Tilbury brand. Bursting with Tilbury glamour, the space created the ultimate beauty buzz for fans of the brand over a week-long period. Short, but incredibly sweet.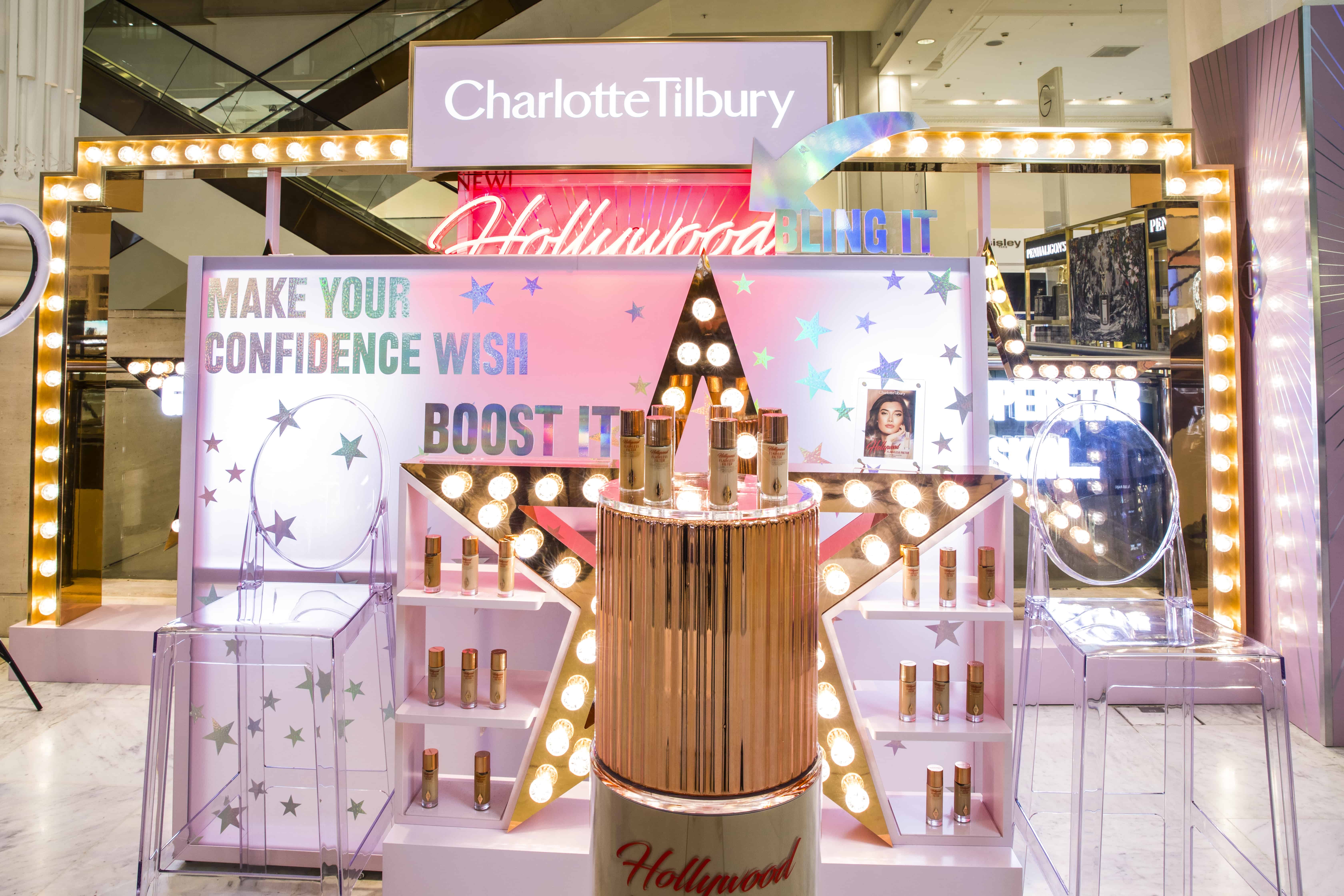 The Radiant Space
Working with their pre-defined global concepts, we adapted these to fulfil the promotional space; developing, producing and installing the site with efficiency. Eyes are drawn to the glamourous Hollywood style lighting, a design which has become a signature of the brand's retail ventures. However, it's the radiance of the holographic and blush nude starburst which makes for a truly impactful branded space. The glimmer of this soft-lit pink combined with neon-effect signage, striking gold stars and oversized flawless product bottle creates a branded space which is overtly passionate about beauty.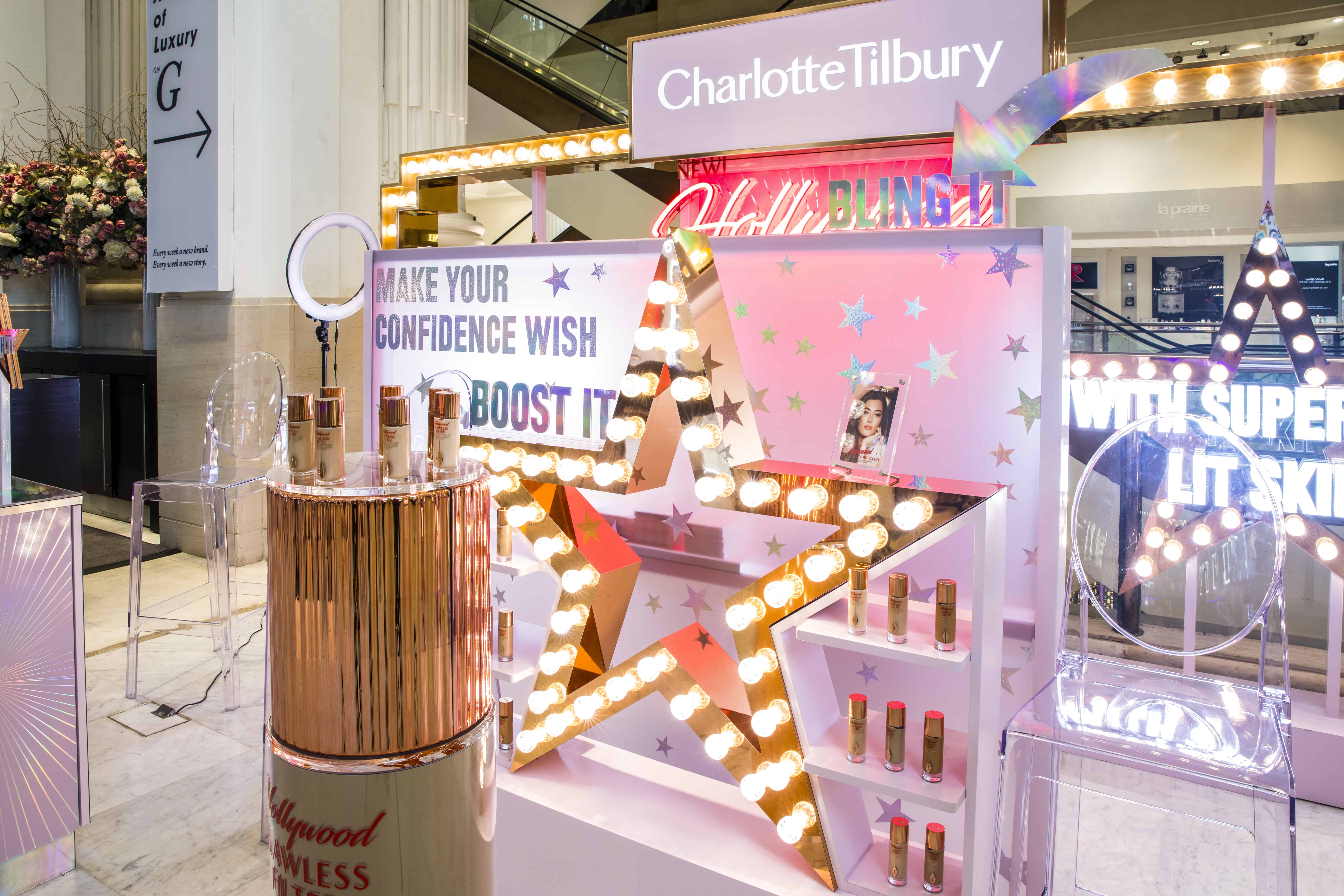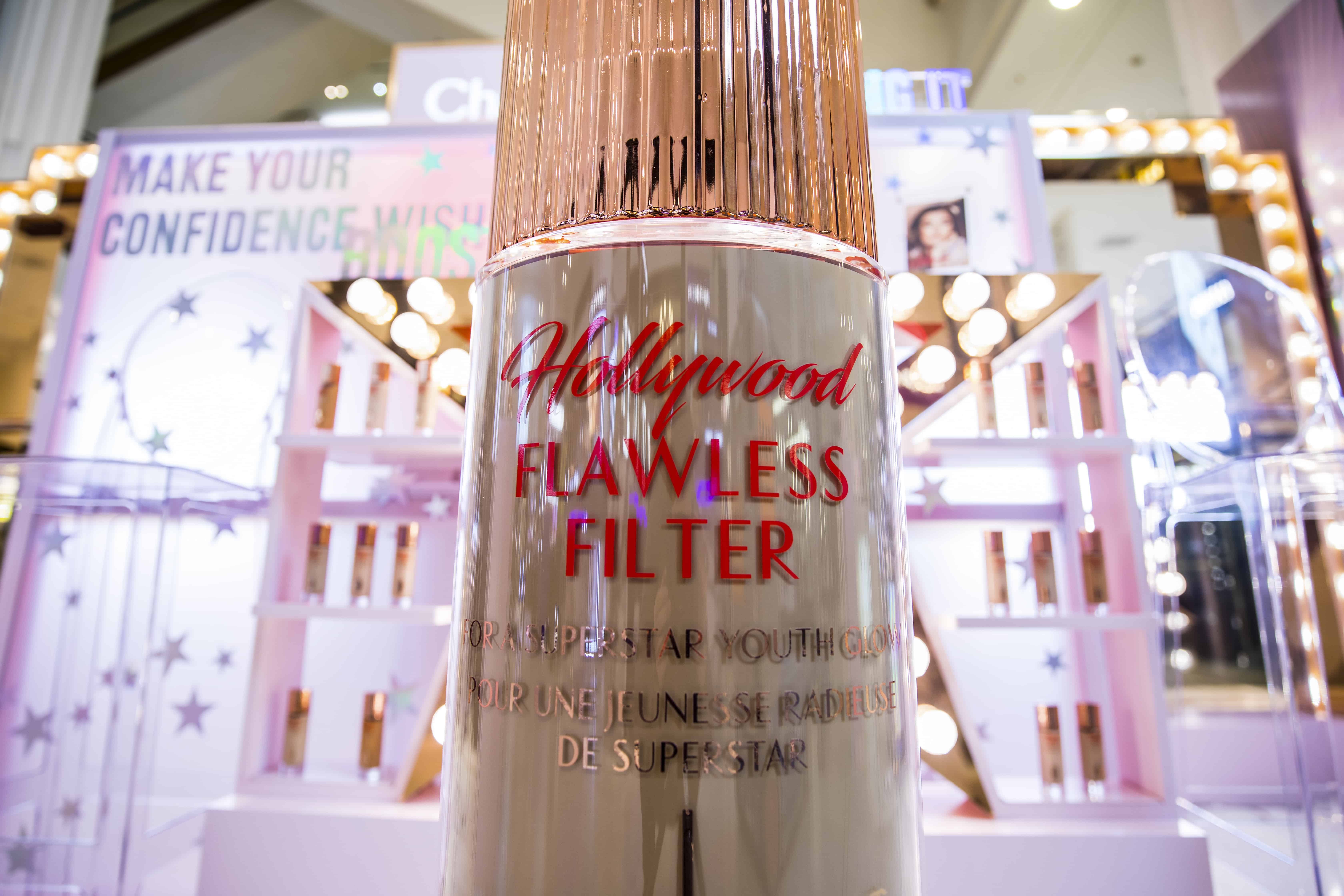 The glow bar is a clear call-out within this space, the gleam of the holographic table-top creating the perfect backdrop to the product range. 'Find Your Glow Filter' was the key statement at this bar, allowing visitors to sample all aspects of the flawless complexion range and discover the best product for them.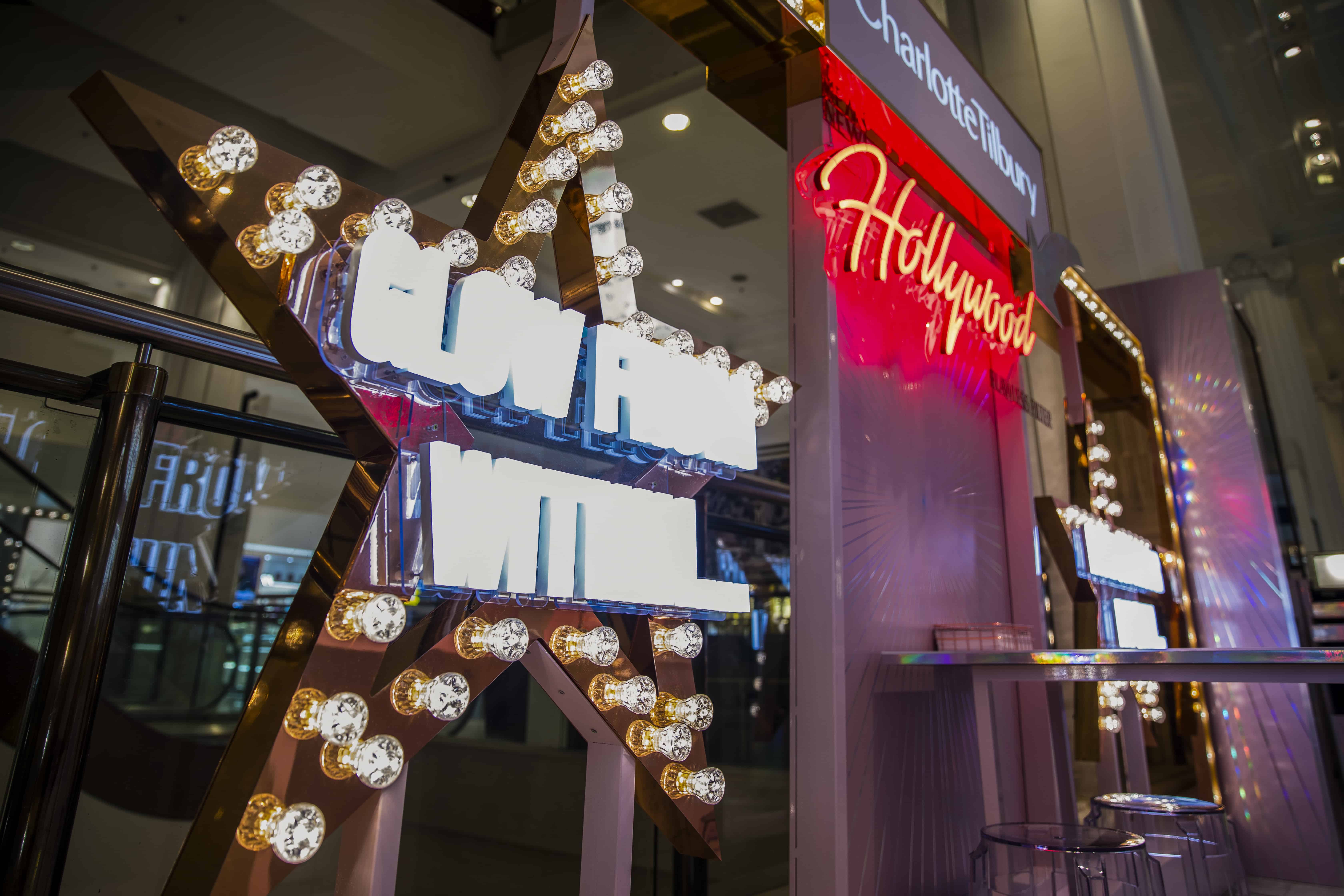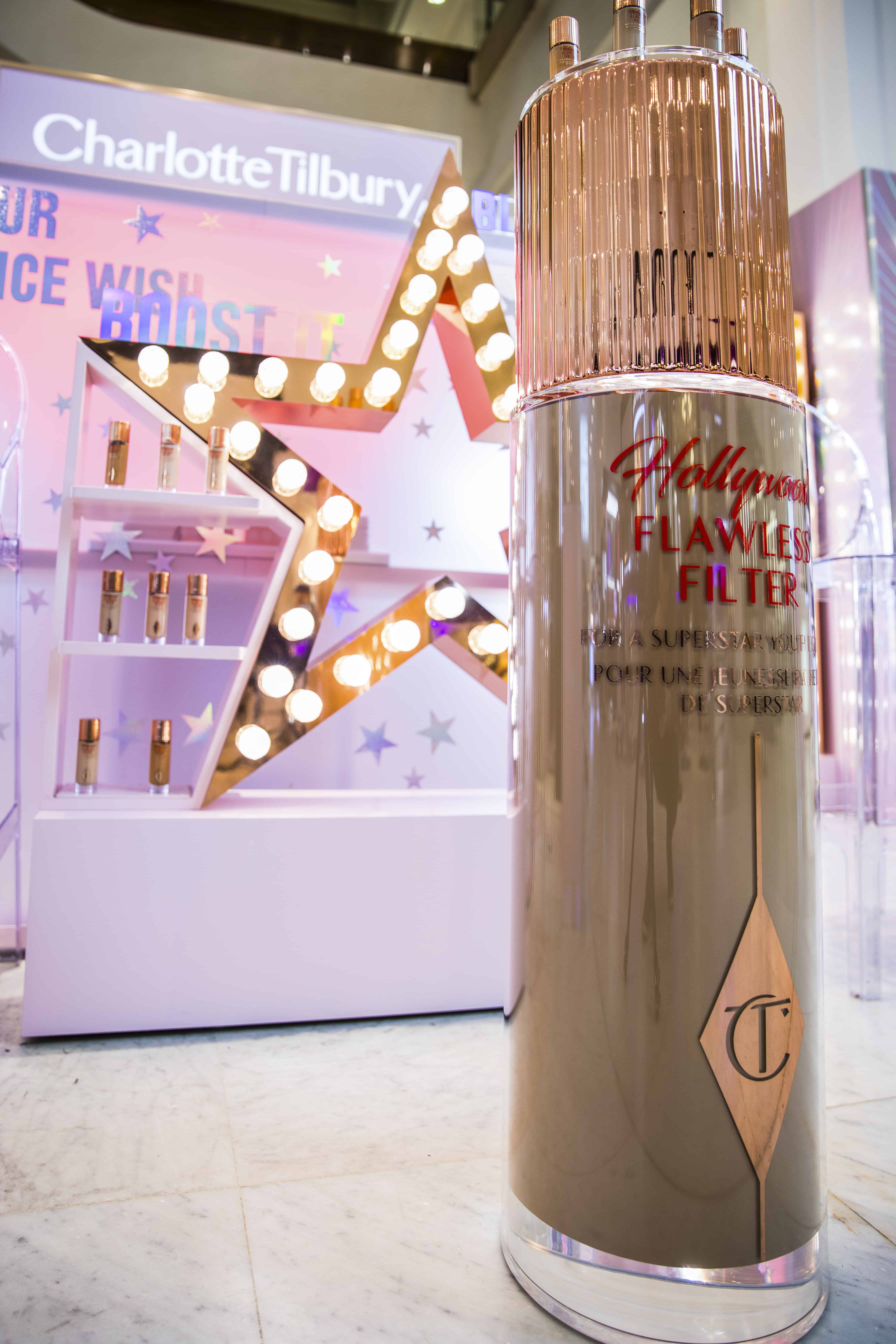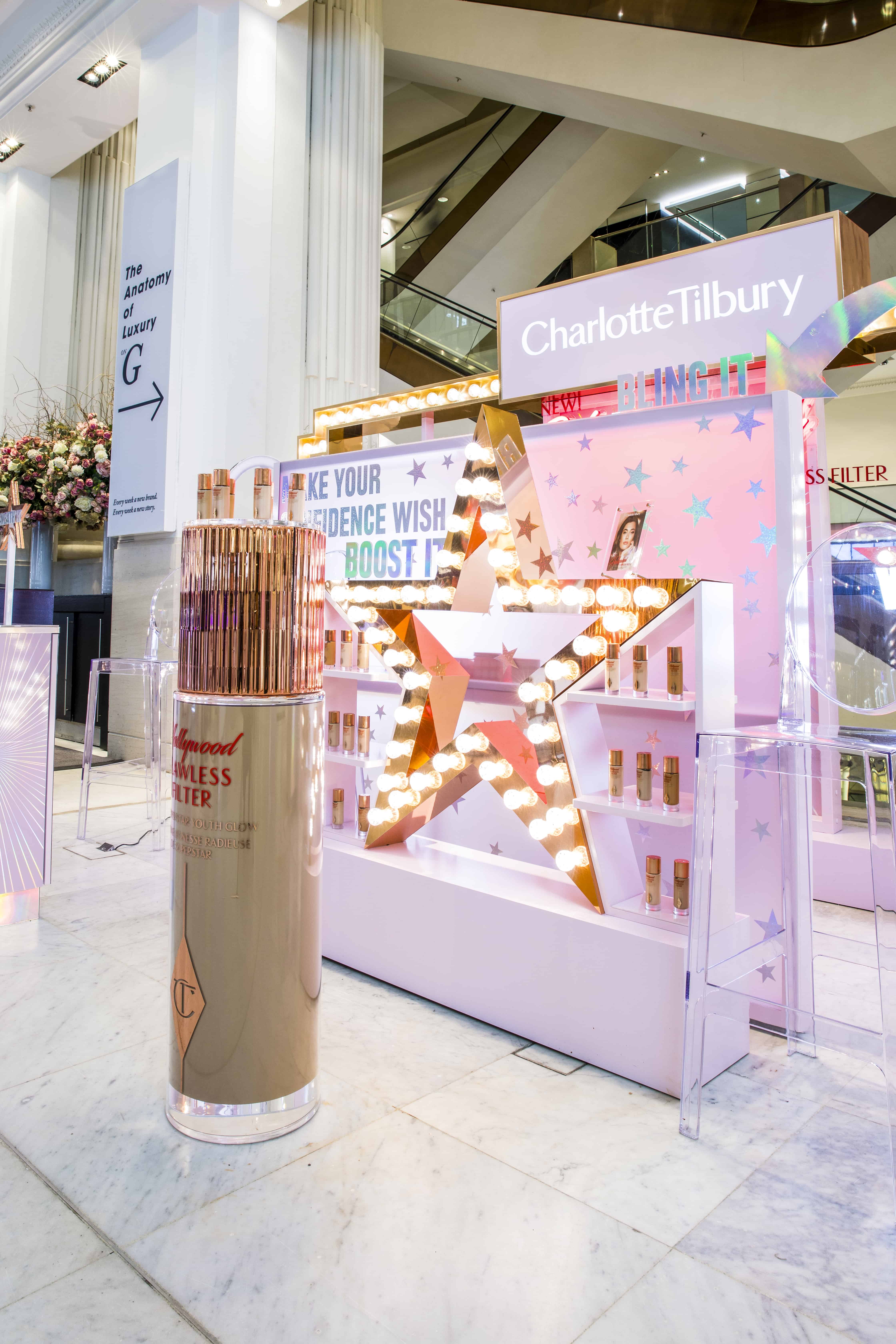 The Experiential Treatment
However, the concept for this promotional launch space was not purely focused on outer beauty. With the wellness trend booming – the importance of looking good and feeling good – the brand took initiative to put emphasis on inner beauty. Visitors to the site were welcomed to a confessional booth situated behind a privacy screen, fully prepped with a life coach to discuss all things inner beauty. Motivational, emotive and passionate about the concept of feeling good – or to Glow From Within – the small confessional booth created a point of difference from many beauty and skincare promotional sites.
After spending some time with a life coach, the next step would be a beauty consultation; taking customers on the full flawless experience with shade-matching included. Lucky visitors of the space may have even experienced Sophia Tilbury as their make-up artist, a truly exciting event for fans of the brand.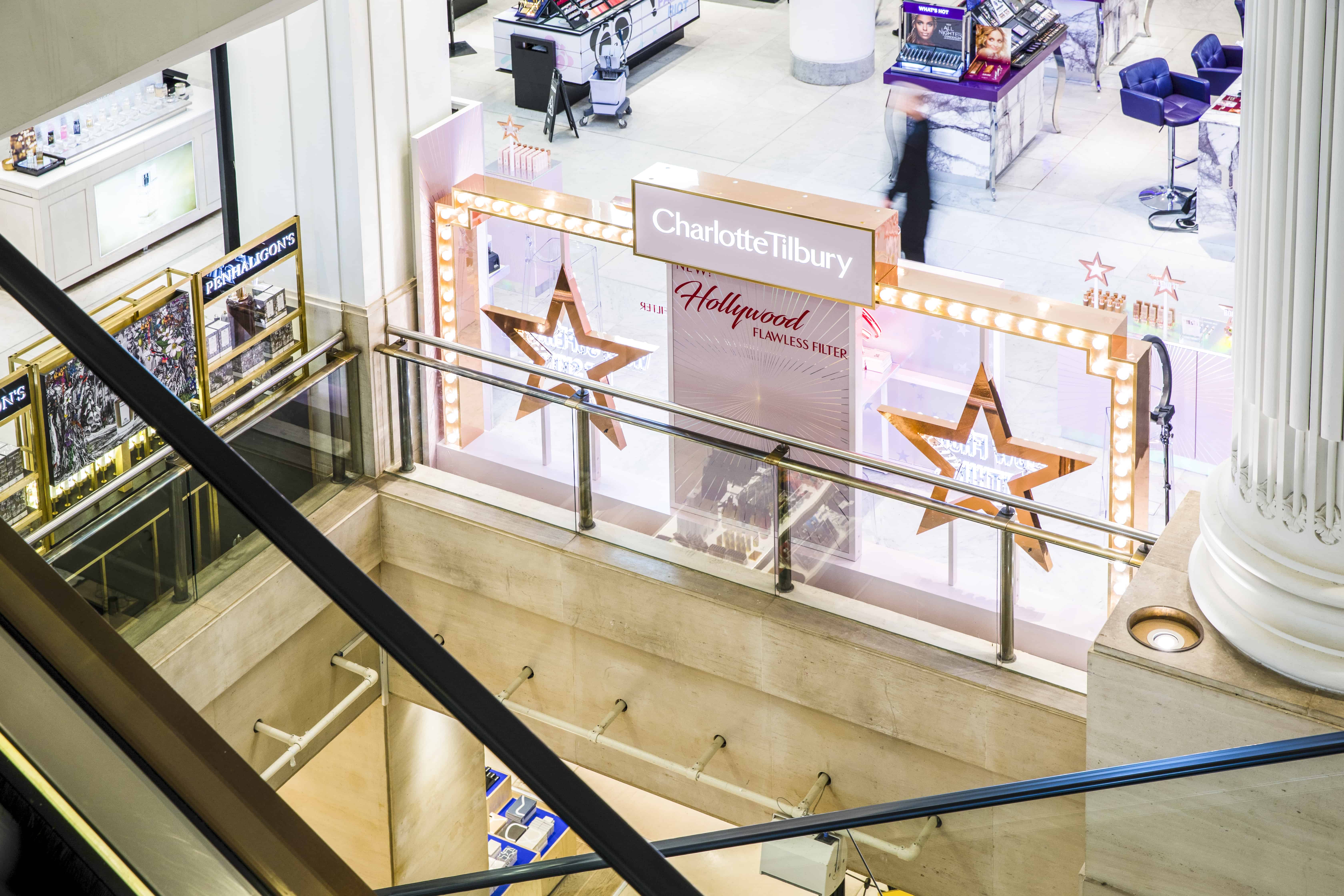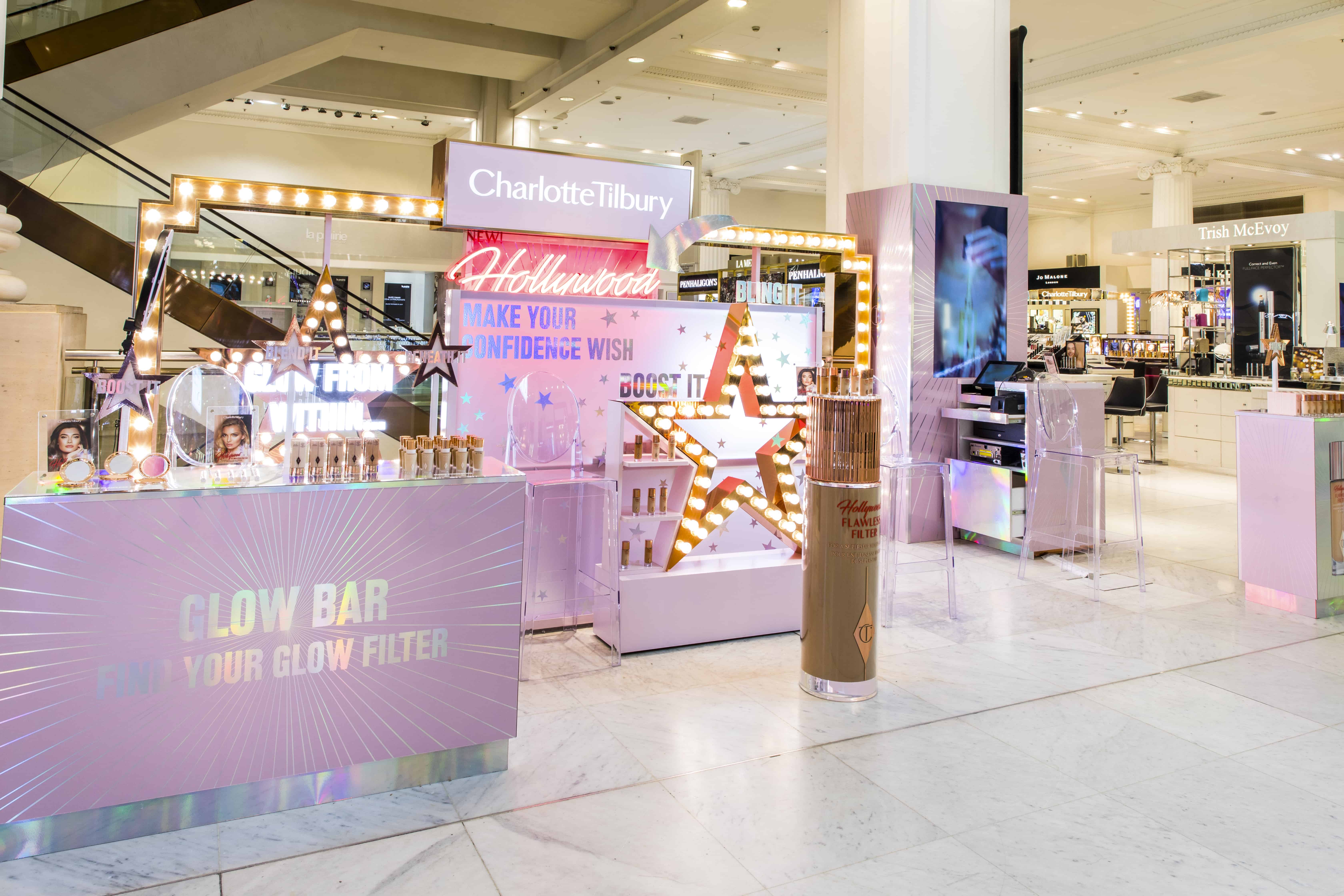 The Buzz of The Brand
Creating a social media buzz and promoting flawless product awareness were the key aims of this promotional site. With this week-long launch event taking Instagram by storm, the objectives were certainly met, and we were delighted to achieve this with the brand.
Keep your eyes peeled for further dazzling Charlotte Tilbury sites over coming months…