Agile Retail: Part Two _
Subscription E-Commerce, Modularity and Online-To-In-Store
Exploring the agile retail strategies that brands and retailers are employing to help consumers navigate an industry as boundless as the retail industry
In part one of our Agile Retail blog series, we introduced Agile Retail as a macrotrend and explored two microtrends that brands and retailers are leveraging to demonstrate their commitment to Agile Retail.
As an expert creative retail design agency, we continue and explore a further three strategies – Subscription E-Commerce, Modularity and Online-To-In-Store – that brands and retailers are adopting to help consumers navigate an industry as boundless as the retail industry.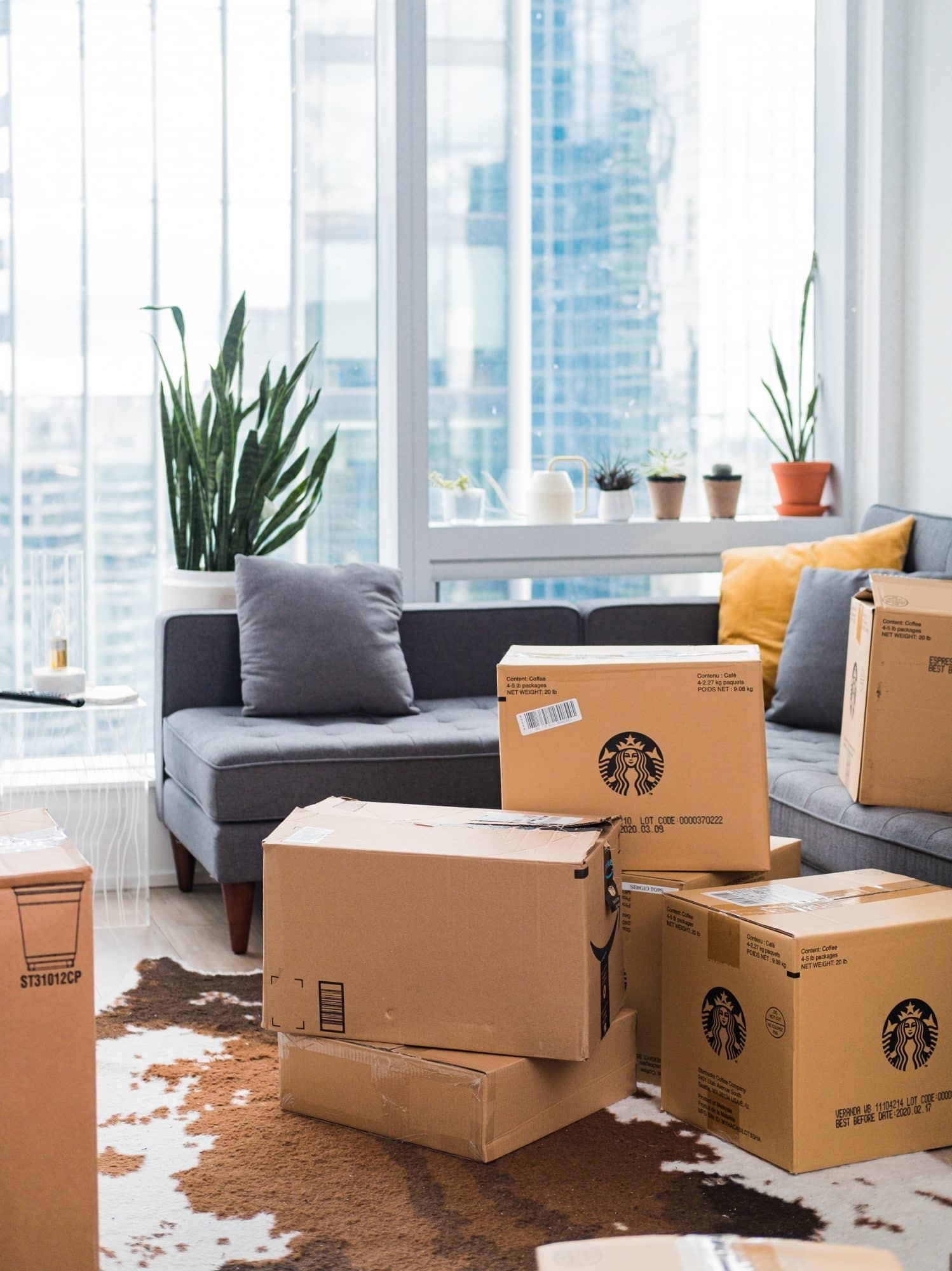 Subscription E-Commerce
Subscription e-commerce has grown by 100% in the last five years for its obvious response to Agile Retail as a macrotrend. It is a business model which can offer more accurate forecasting and the opportunity to effectively level out supply and demand – cutting down production waste in the process. Empowering the customer, not only does subscription e-commerce reduce the amount of time spent on purchasing recurring, and often essential, items, but it also awards peace of mind.
Yet, many established brands and retailers have been slow to introduce this business model, despite its rise in popularity, making room for start-ups to capitalise on this highly successful microtrend. As a result of the social distancing measures imposed by governments in response to COVID-19, Tails.com – a company set up in 2013 offering the delivery of tailor-made dog and cat food on subscription – has seen a boom in signups.
Indeed, whilst other establishments selling pet food have experienced shortages on their shelves and in their warehouses as a consequence of panic/bulk buying, Tails.com has been able to maintain and offer a steady supply of pet food to devoted pet owners through its subscription e-commerce model.
However, whilst subscription e-commerce has experienced something of a boom in recent weeks, it has been gaining traction in its own right long before. Dollar Shave Club – a company that uses subscription e-commerce to provide recurring deliveries of razors and other grooming products to its members – has seen subscriber gains at a rate of +10% year on year. Using online influencers to promote its brand, its direct-to-consumer subscription e-commerce model offers the convenience of routine deliveries and lower prices in comparison to similar products sold by third-party retailers.
With DNVBs growing three times faster as a result of their 'direct-to-consumer' structure and subscription e-commerce growing by 100% in the last five years, these business models, which perfectly demonstrate Agile Retail, are proving to be successful pioneers in the retail sphere and we anticipate that in a further five years this model will be customary to retail.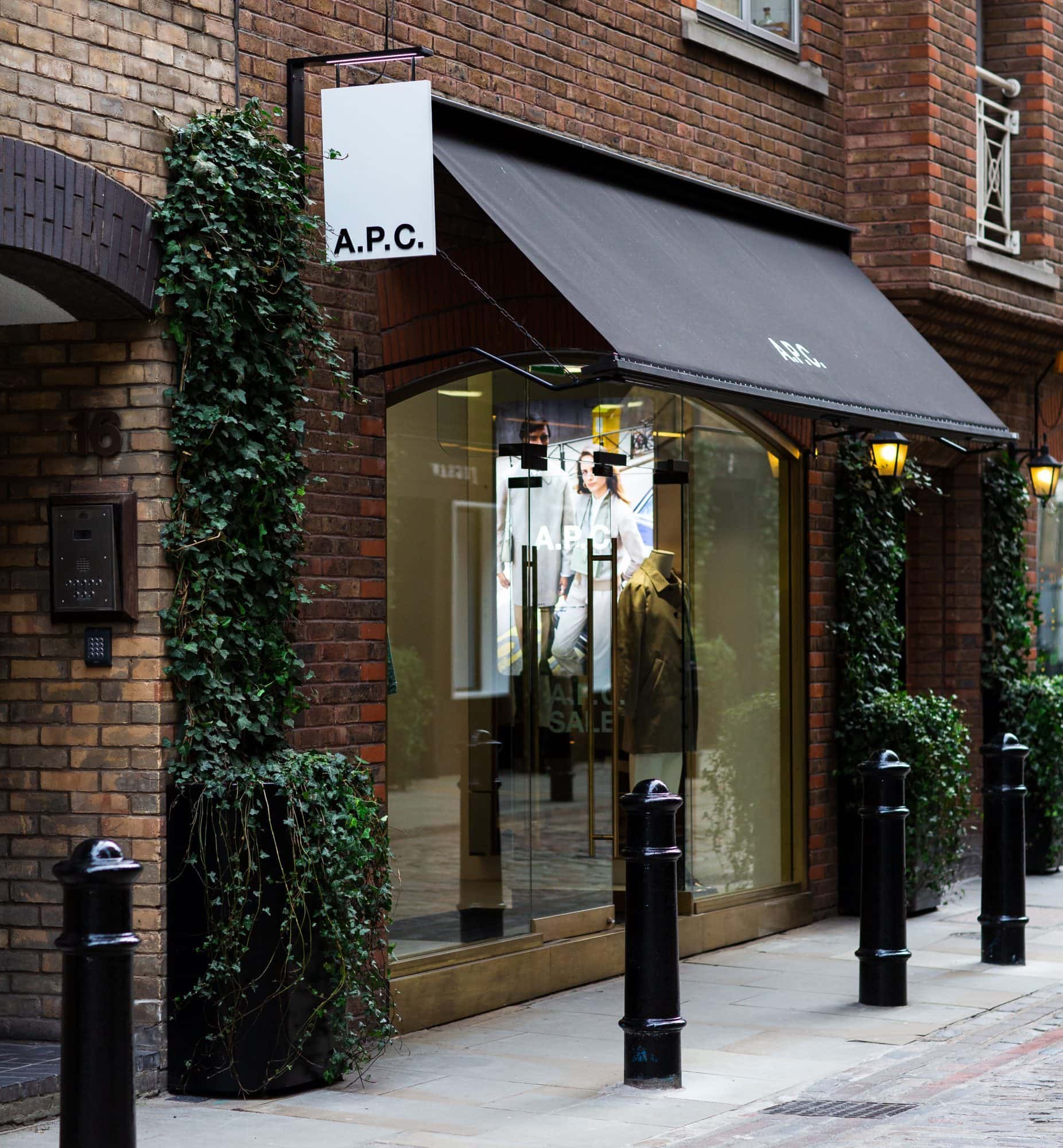 Modularity
MODULAR STORES
Modular stores composed of standardised units have the ability to be flexible in the sense that the units are commutable, customizable, and can be substituted at any given time. Making it possible for brands and retailers to change their store designs, quickly, easily and with little cost, modular stores can seamlessly and regularly provide brand-fans with more refreshed store concepts and physical retail experiences than 'fixed' store interiors over the same period of time.
Launching a new modular store concept, Schuh has transformed some of their stores, which are typically linear in layout in order to be horizontally fluid – allowing for the seamless reconfiguration of categories to respond more effectively to sector trends. This new store concept is not only multi-functional and digitally purposeful, but it is also a platform and home for brands to express themselves.
Similarly, A.P.C. uses modular fixtures to create flexible retail environments. However, it does not only move its modular mistral systems within its stores, but indeed, in and out of stores across its estate for purpose of exclusivity. Creating an architect's dream with a store design that is perhaps more reflective of an art gallery than a store, A.P.C. fans are anticipating where this store design concept by Laurent Deroo Architecte, complete contemporary mistral modules, will pop-up next.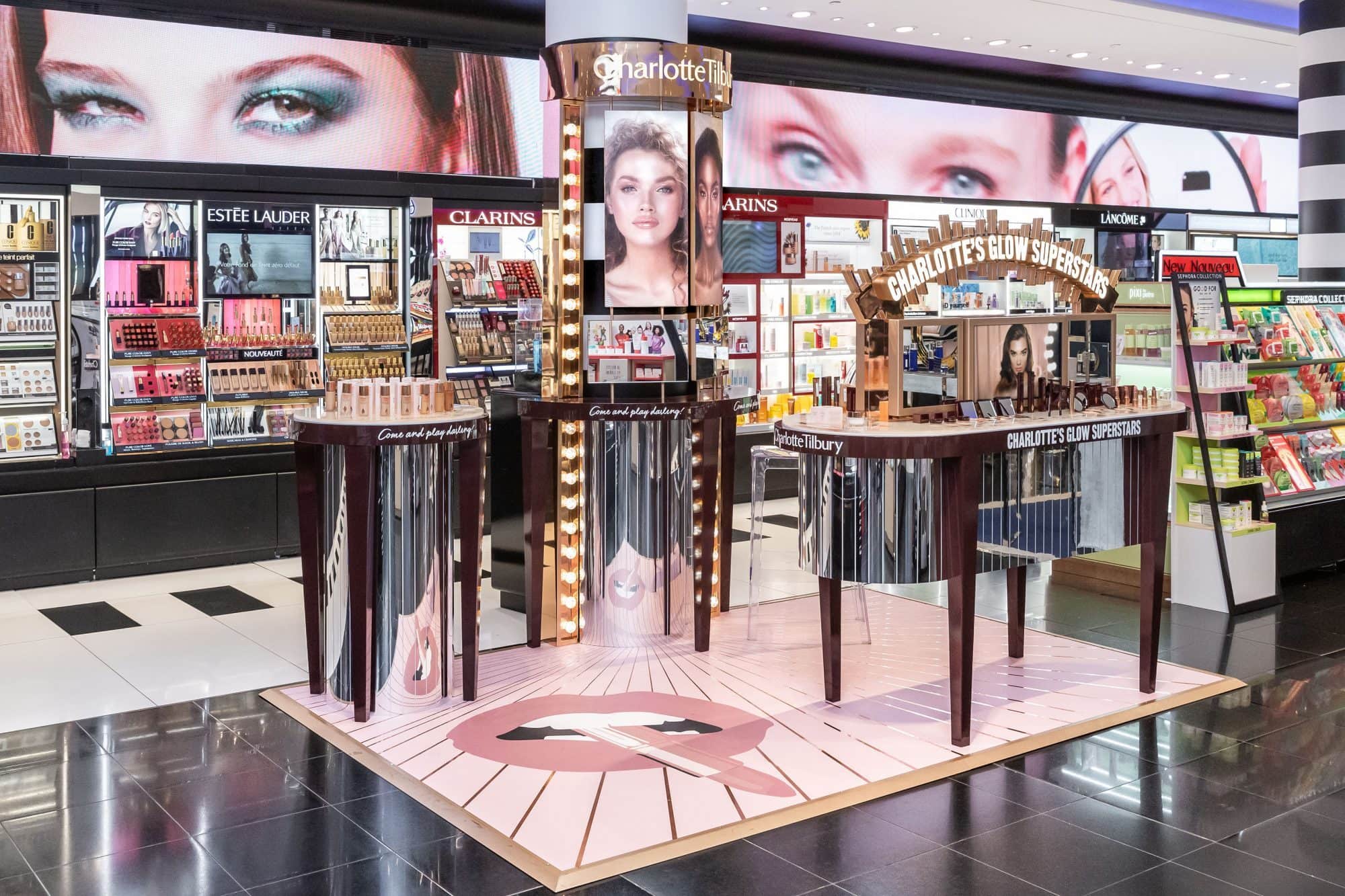 POP-UPS
Stepping away from permanent concessions and taking modularity further is the use of temporary pop-ups – a popular trend used largely in the beauty sector. Recognising that consumers' desire experiential retail, beauty pop-ups not only typically travel far and wide to key shopping locations, but many also offer a retail experience at these locations, often in the form of giving makeovers to beauty fanatics.
A veteran in pop-ups, Charlotte Tilbury frequently deploy pop-ups to highlight new product releases or campaign launches to create a sense of hype and bring the new product and/or campaign closer to the doorsteps of brand-fans. From Pillow Talk to Hollywood Lips, its popups are often further accompanied by stunning window displays and captivating launch zones occupying key shopping locations where its consumer-base resides.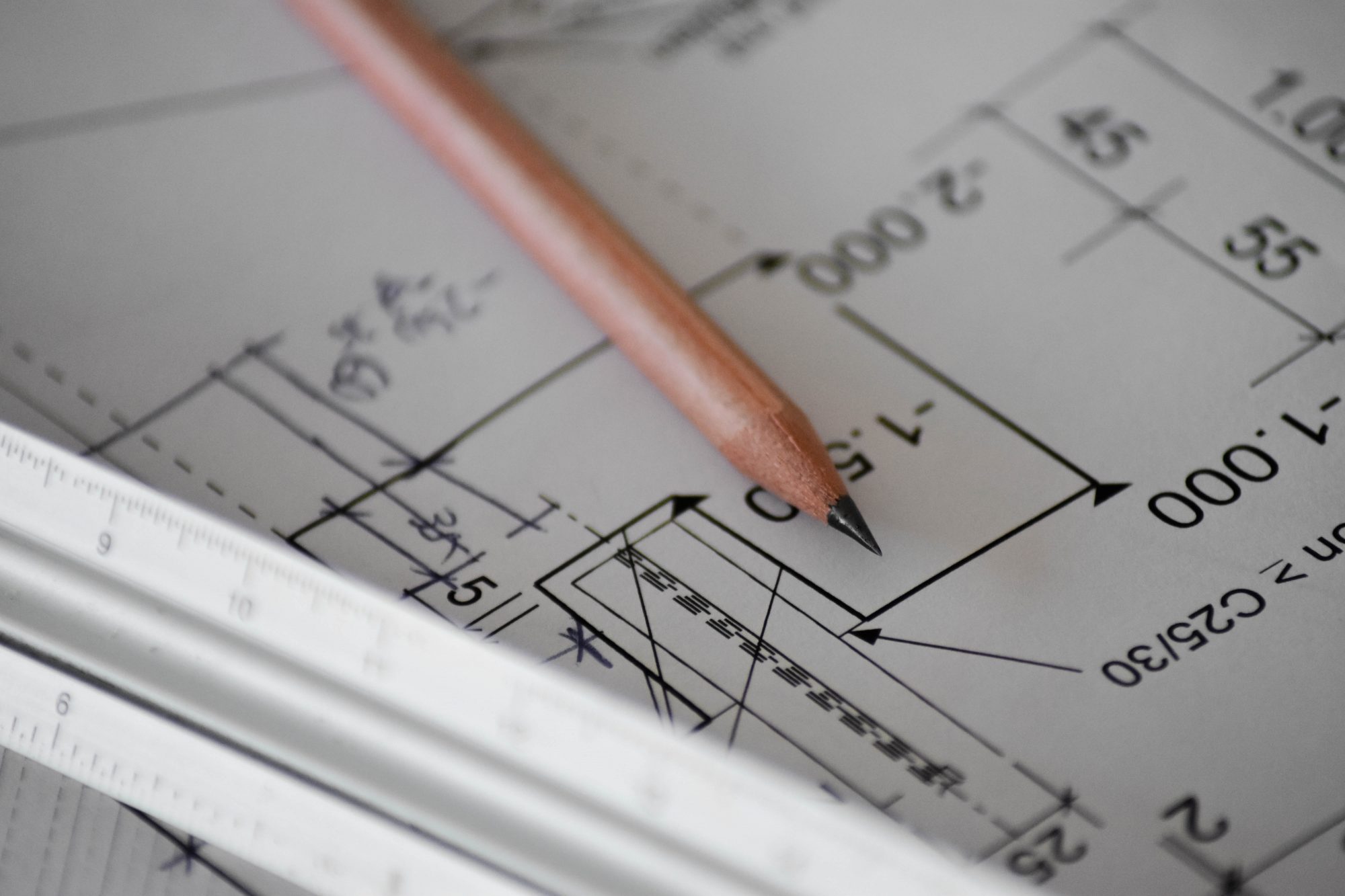 IDENTIFYING WITH THE INCLINATIONS OF THE MODERN CONSUMER
Not only is modular design a cost-effective method in the long-run for brands and retailers who wish to change their store design concepts regularly, but retail concepts that can travel among several shopping locations are better able to respond to the needs of time-poor consumers who cannot travel far to enjoy each concept revision or campaign launch of their most-loved brands. Not to mention that modular design is also better for the environment with reduced fixture waste, identifying with the inclinations of the modern consumer.
Once the current lockdown has been lifted and rules relaxed, we depict that there will be a rise in the number of travelling pop-ups in key shopping locations as brands celebrate the end of confinement with their consumer-base. For those retailers that were permitted to keep their doors open during confinement to provide the public with essential items, we suspect will move to a more modular store concept so that they can stock and display essential and/or highly sought out items more intelligently on the shop floor in the future. Since there will still be a great amount of social distancing that will need to be respected, even after governments lift the confinement measures, we also imagine that brands and retailers will implement something of a 'social distancing toolkit' alongside their current store layout, composed of modular fixtures and fittings to promote social distancing.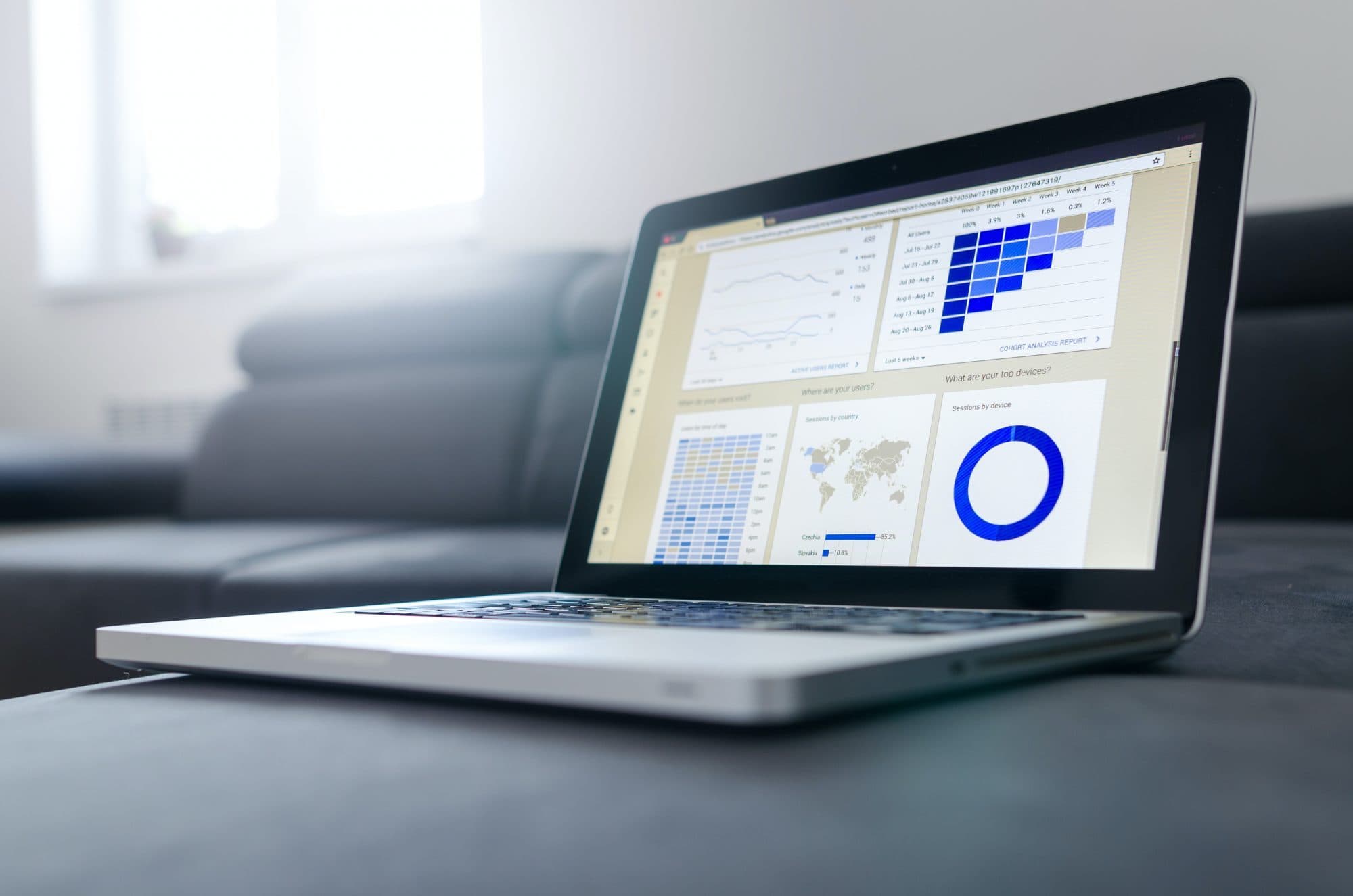 Online-To-In-Store
Agile Retail is something of an evolution of omnichannel retail, with Agile Retail engaging the microtrends which exploit the channels and maximise their function. Thus, even successful DNVBs are now seeing value in becoming omnichannel retailers if it means that they can better implement a fully comprehensive Agile Retail ecosystem desired by the consumer of 2020. However, many DNVBs are still finding ways to maintain their online identity by creating strong links between their physical concession and online store.
Amazon's 4 Star Store, for example, is a concept built on consumers' online shopping behaviour with products that have achieved 4 Stars or more on its online store determining the stock of its physical store. Likewise, Neighborhood Goods is a concept which invites online stores to borrow physical space to display their customarily online-only products in a physical retail environment, without the large overheads or commitments of a permanent concession. Using technology to track customer demographics, sales and customer journey, Neighborhood Goods provides these ordinarily 'online-only' brands with a weekly report so that they can measure the success of this physical channel in the same way that they can with their online platforms. Through leveraging this data, brands and retailers can swiftly and continually improve upon their physical retail activities and enhance their overall conduct on this channel.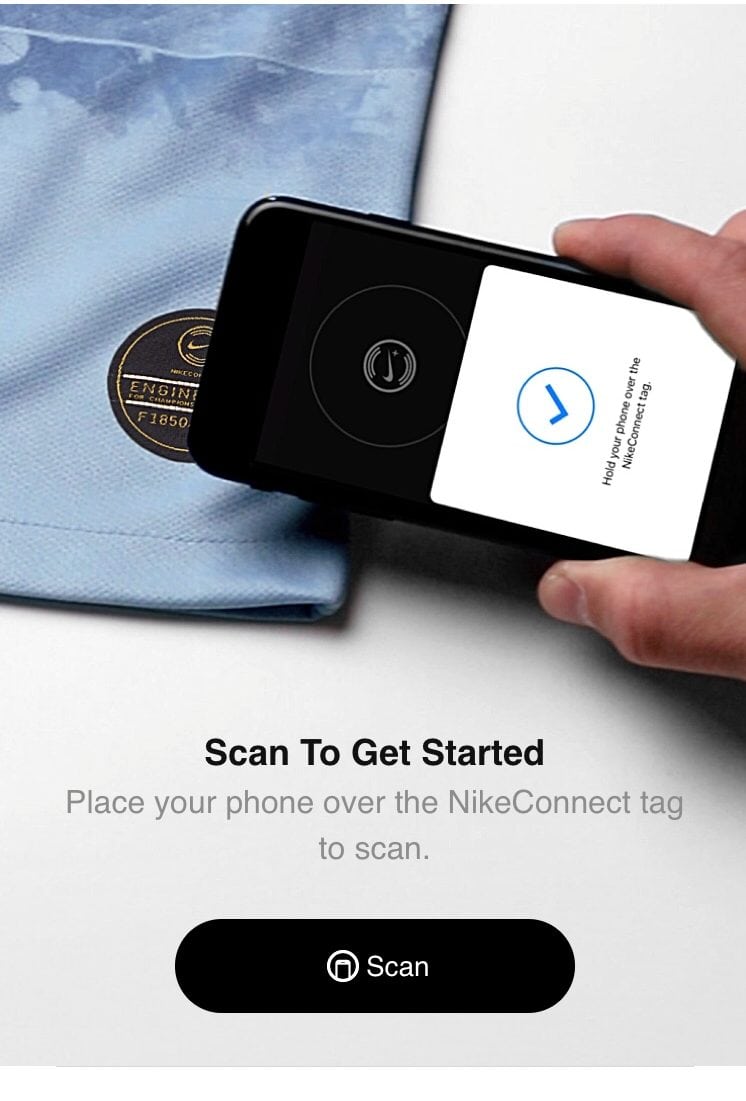 IN-STORE TECHNOLOGY
Many brands and retailers invest in enhanced digital retail experiences within the physical realm, not least in an attempt to bridge the gap between online and offline but also to create a retail experience which offers the best of both worlds – the efficiency of online with the experience of offline – to provide a model that truly works for the modern-day consumer requiring an assemblage of retail variants.
Nike uses a plethora of in-store technology in its flagship stores to create a more cohesive online-to-in-store experience and respond to consumers' desire for Agile Retail, including a more streamlined physical retail experience than is currently offered as standard. Using the Nike App, customers are given exclusive access to an enhanced and more streamlined shopping journey which includes the ability to reserve shoes on the app and try them on in-store. Once reserved, the shoes are sent to in-store lockers which can be found through the app using beacon technology and unlocked via the smart phone. Additionally, consumers can use the 'shop the look' feature on the Nike App allowing them to scan the QR code on in-store mannequins to call-up product details and sizes of the respective items. Adding these items to a 'try-on list' will trigger store staff to deliver the items to one of the fitting rooms, in-store.
BEST OF BOTH WORLDS
Creating a more cohesive online-to-in-store experience is vital for brands and retailers as consumers already convolute the two channels, with figures suggesting that 64% of consumers who buy online start their buying journey in-store. With brands and retailers barely scratching the surface, we anticipate that there will be an explosion of innovation in the years to come in relation to brands and retailers creating a more cohesive online-to-in-store experience using instore technology or otherwise.
Post-coronavirus, we suspect that there will be a rise in consumers using automated in-store processes which can be triggered by apps on their smart phones to exercise an aspect of social distancing whilst enjoying some of the benefits that physical retail has to offer – from its experiential elements to its ability to provide instant gratification as consumers obtain items immediately after purchase.
What's trending?
Keep checking in with our social platforms for our next blog post where we continue our exploration into the strategies that brands and retailers are adopting to remove the barriers that modern consumers commonly face when navigating the retail landscape, as seen in our latest whitepaper: Agile Retail as a macrotrend.
Alternatively, you can sign-up to our mailing list to receive the whitepaper by email at the end of the month in its entirety. Scroll down to subscribe to our newsletter.