On The Road: Inside The New IKEA Hammersmith Store _
The IKEA we all know and love has gone mini (well, not so mini!)
A new IKEA format...
The IKEA we all know and love has gone mini (well, not so mini) with the launch of its newest store located in Hammersmith, London, which opened earlier this year. Definitely smaller in comparison to the vast warehouse-style stores, we are all familiar with but the space still offers an extensive range of products that are available in store and online, spanning across two floors. The look and feel of the store certainly has its own unique identity compared to the larger sites across the world…but don't worry, the inspirational room sets and famous Swedish meatballs are still there – with a plant version now available too!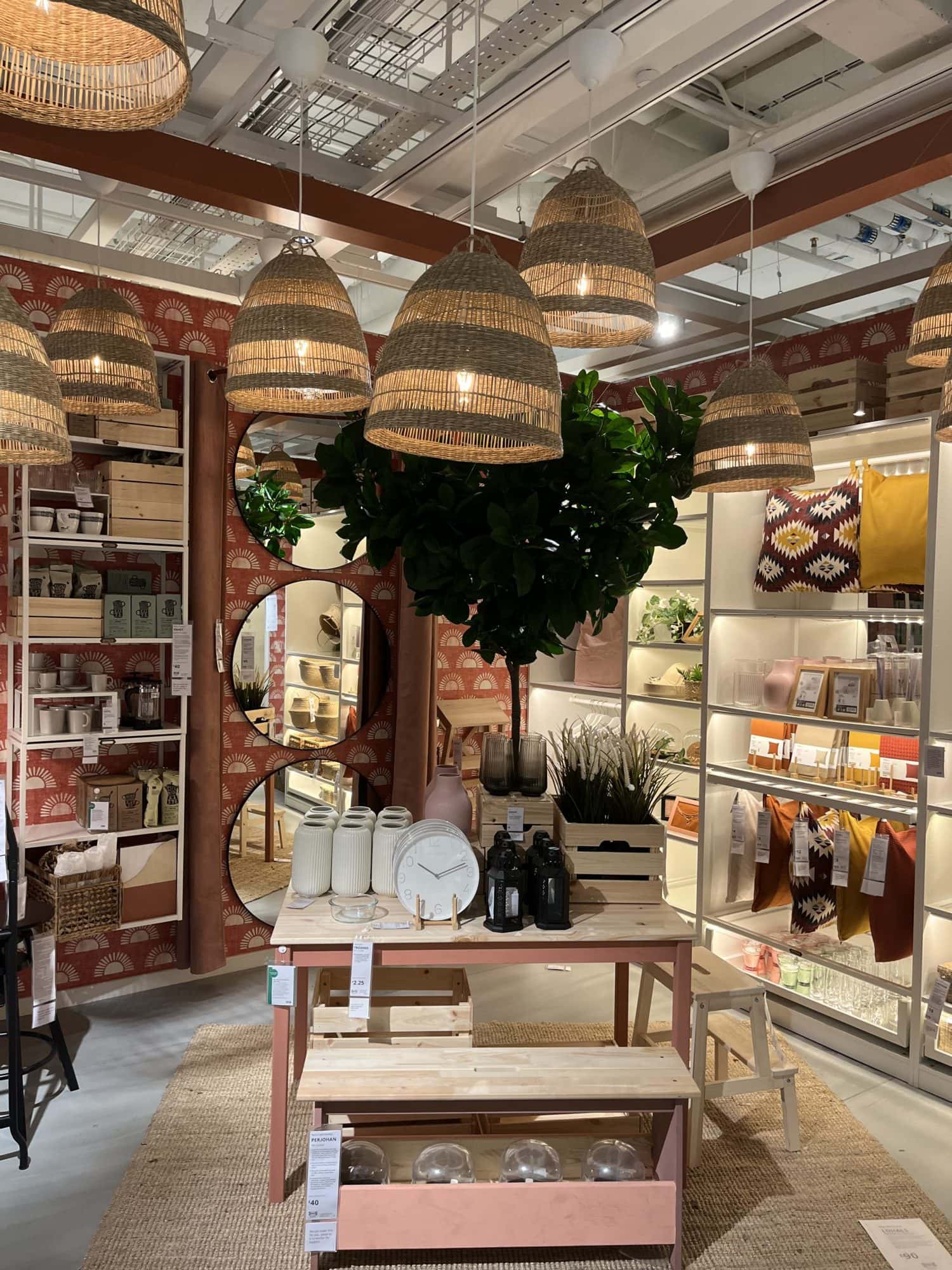 Idea 
The new store offers a freer flowing layout of playful yet smart displays, rather than a single walkway which is a key characteristic within other IKEA stores. In the Hammersmith location, you are able to flick back and forth between bedroom, bathroom and kitchen picking up décor as you browse without the feeling of once it's gone it's gone!
The idea behind the store is for it to be a convenient 'pop in' shop to pick up a plant, or a rug, or a cushion as opposed to dedicating a whole day to lug flatpacks around…but you can't tell me you don't still love those trips! Items purchased from the Hammersmith store are to be delivered straight to your home which you can then either DIY or use the services Ikea offer in which a member of the IKEA team can assemble it for you hassle free.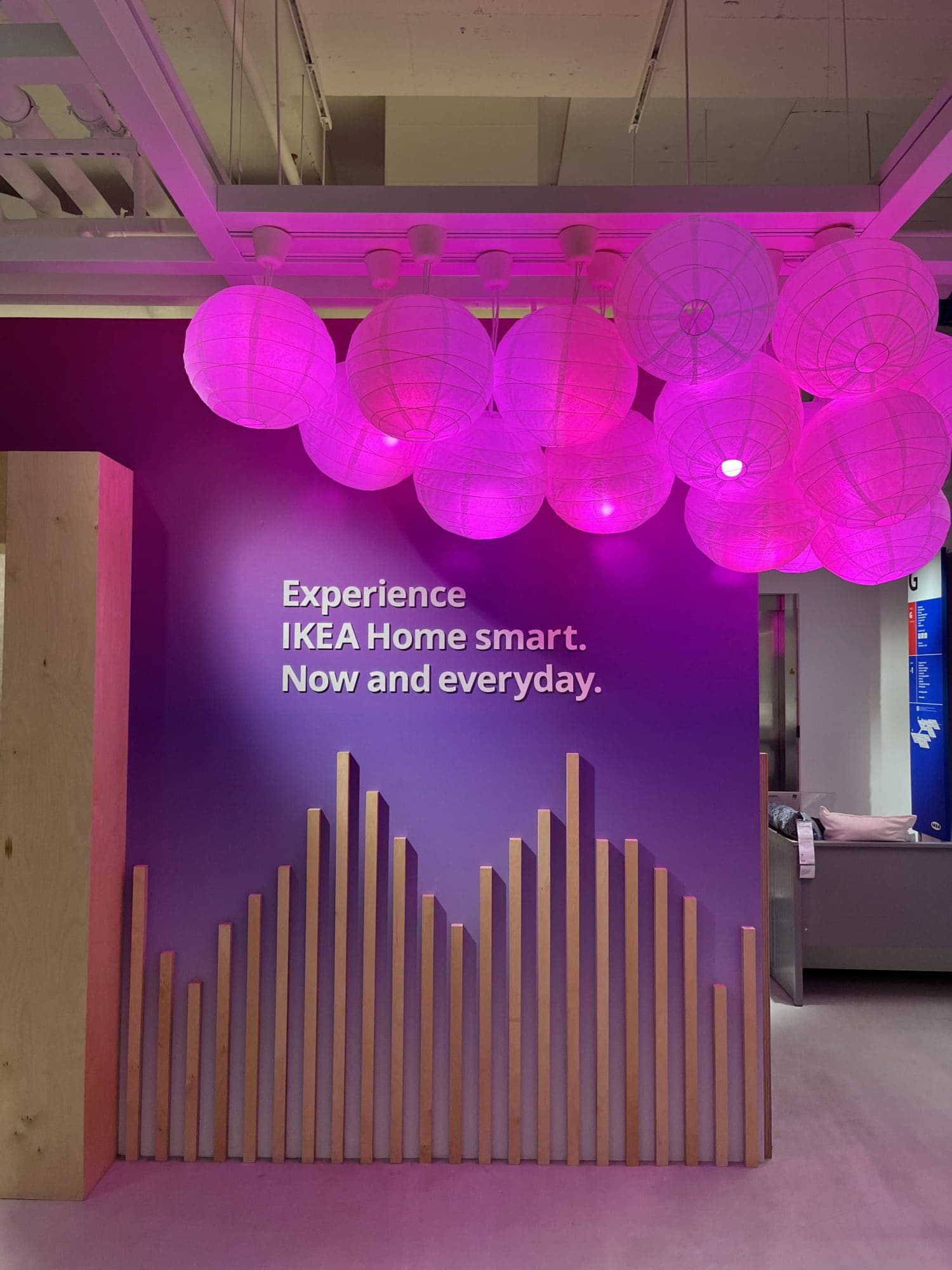 Tech
Aware of the ever-increasing digital world and with many stores now incorporating digital elements in their physical stores, IKEA didn't want to miss the trick. As you navigate through the themed areas customers are able to interact with numerous touchpoints as they mooch. The strategically positioned tablets display the different configurations of an item, offer the ability to customise products as well as shop similar items. Once selected, you can save your creation which will be sent via text to purchase or edit later.
Another really cool feature which I have not seen in other IKEA stores is the 'The IKEA Home Smart'. Displayed in a dedicated experiential booth are a range of products which can be controlled via the IKEA App as well as linking voice assistants such as Alexa and Siri for that extra bit of convenience.
We've all used self-service checkouts before but we haven't used one in IKEA…until now. The seamless checkout is cashier-less and replaced with touchscreen tablets where customer can scan their smaller items as well as purchasing larger items for delivery including any customised projects from earlier on in the journey.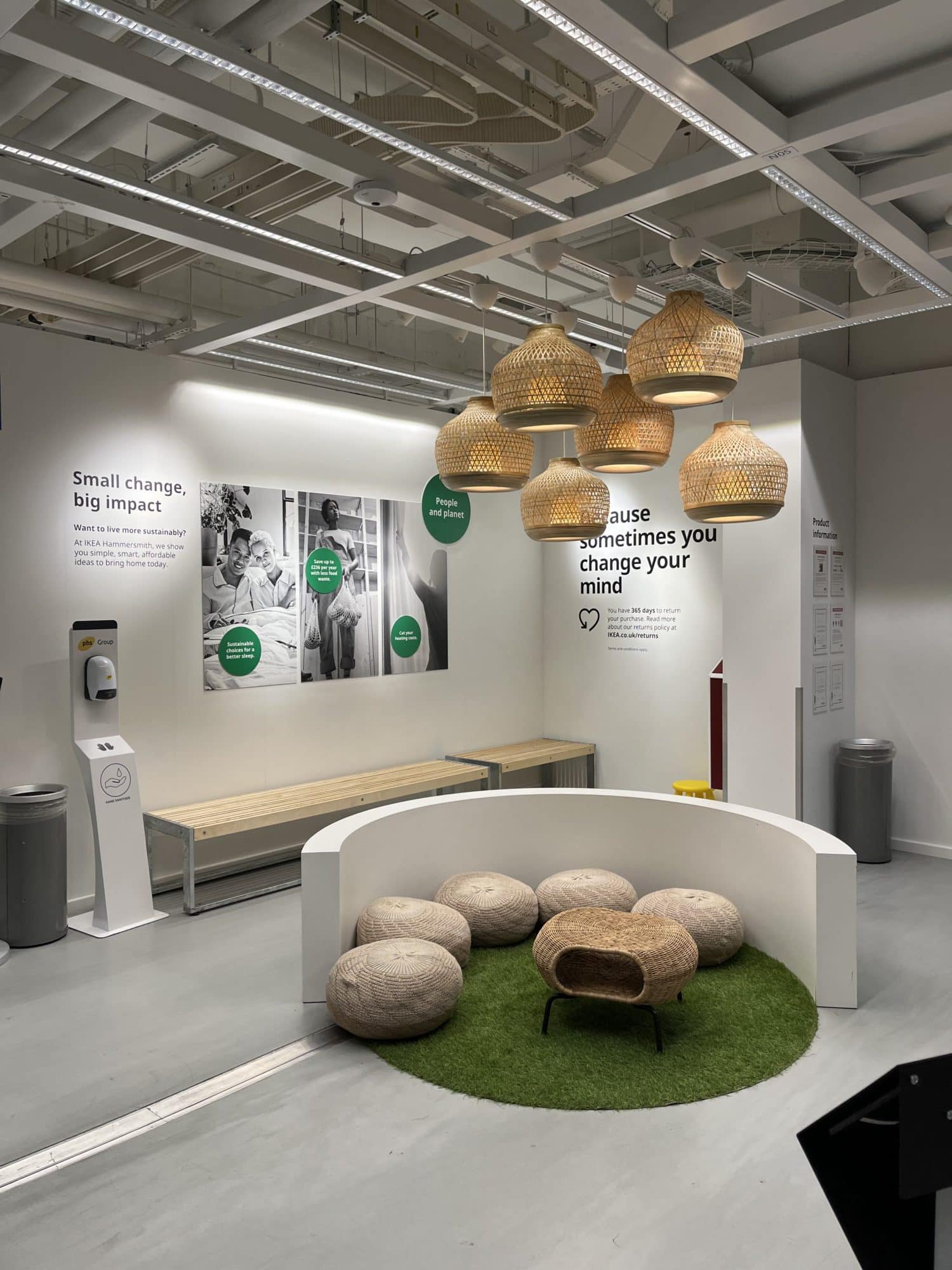 Sustainability
Dotted around the store are signage and banners displaying additional information on the products available but within all of them is a common theme – sustainability. The green circle icon identifies the sustainable options to customers, providing them with information on how and where the products are made as well as what they are made from. Sustainability is such an important topic and has and will be a macro trend within many industries for years to come, so it is crucial that giants like IKEA are making a step towards more conscious shopping and a greener future. If major brands are addressing this issue, however they can, then smaller brands are likely to follow, creating a positive change.
In addition, IKEA are offering a 'Buy Back Service' in which they will buy back furniture in fairly good condition and will resell them in return for a voucher to spend in store. Smaller items that have been damaged in store or in transit are placed in 'Bargain Corner' giving them a second life instead of simply discarding them.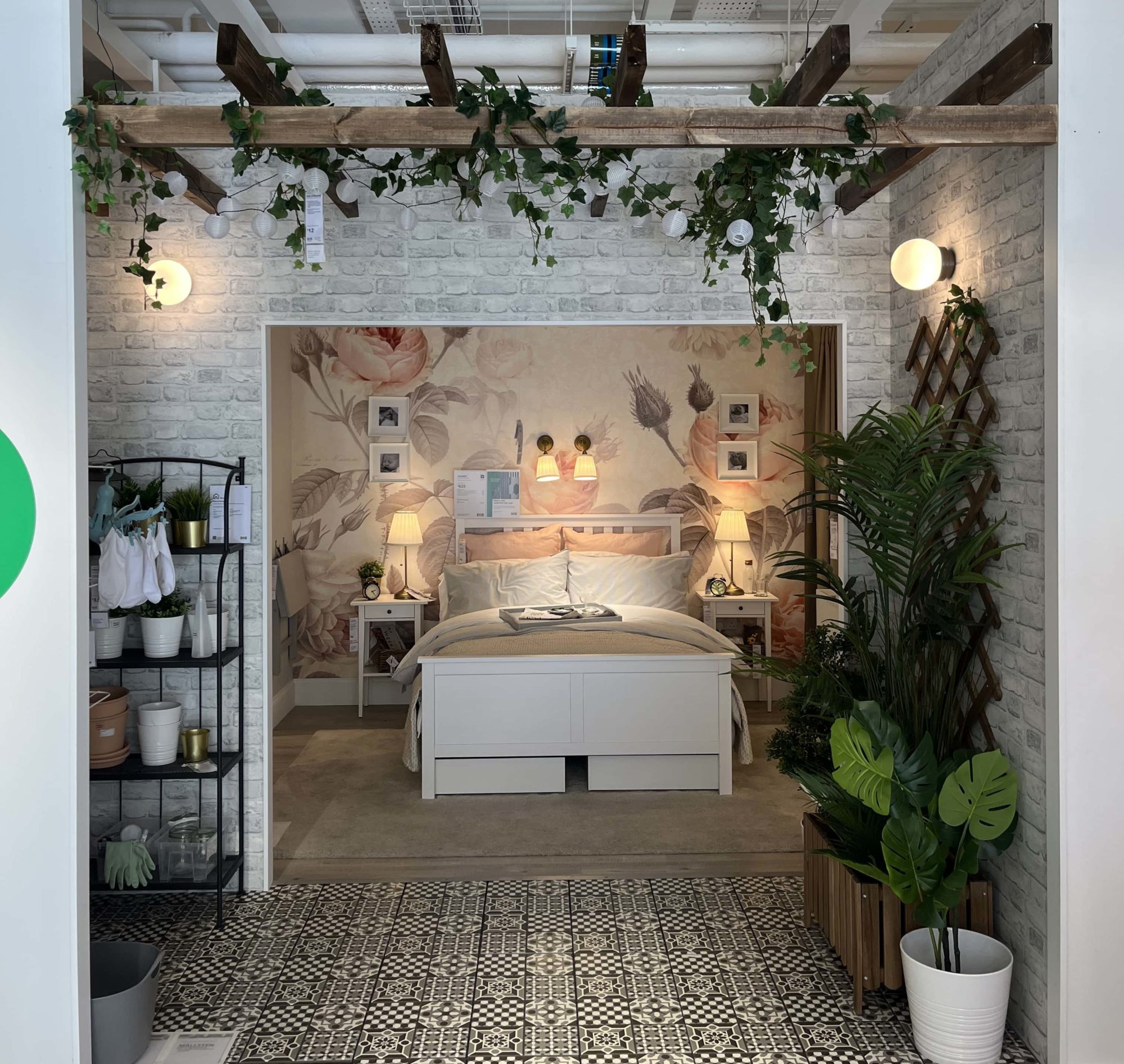 Services
Last but not least…the store is complete with the Planning studio service, also found in other branches, where customers can book consultations with room specialists to discuss options and layout design. So although the store is smaller than the IKEA we're used to, it still embodies everything we love about IKEA.