Who is Stella McCartney? _
A tour around the SMc London Flagship, Bond Street
Nestled between Salvatore Ferragamo and Chatila, the Stella McCartney store both stands out and blends in, taking its rightful spot on Old Bond Street as the home of Stella.
Modular in design, this store changes every three weeks or so with its constant stream of creativity owed to VM Manager, Ryann Villanueva. Stealing Ryann away from his busy schedule, our insights team was fortunate enough to be taken on an exclusive tour around this novel of a store, unpacking the themes of each chapter as we progressed.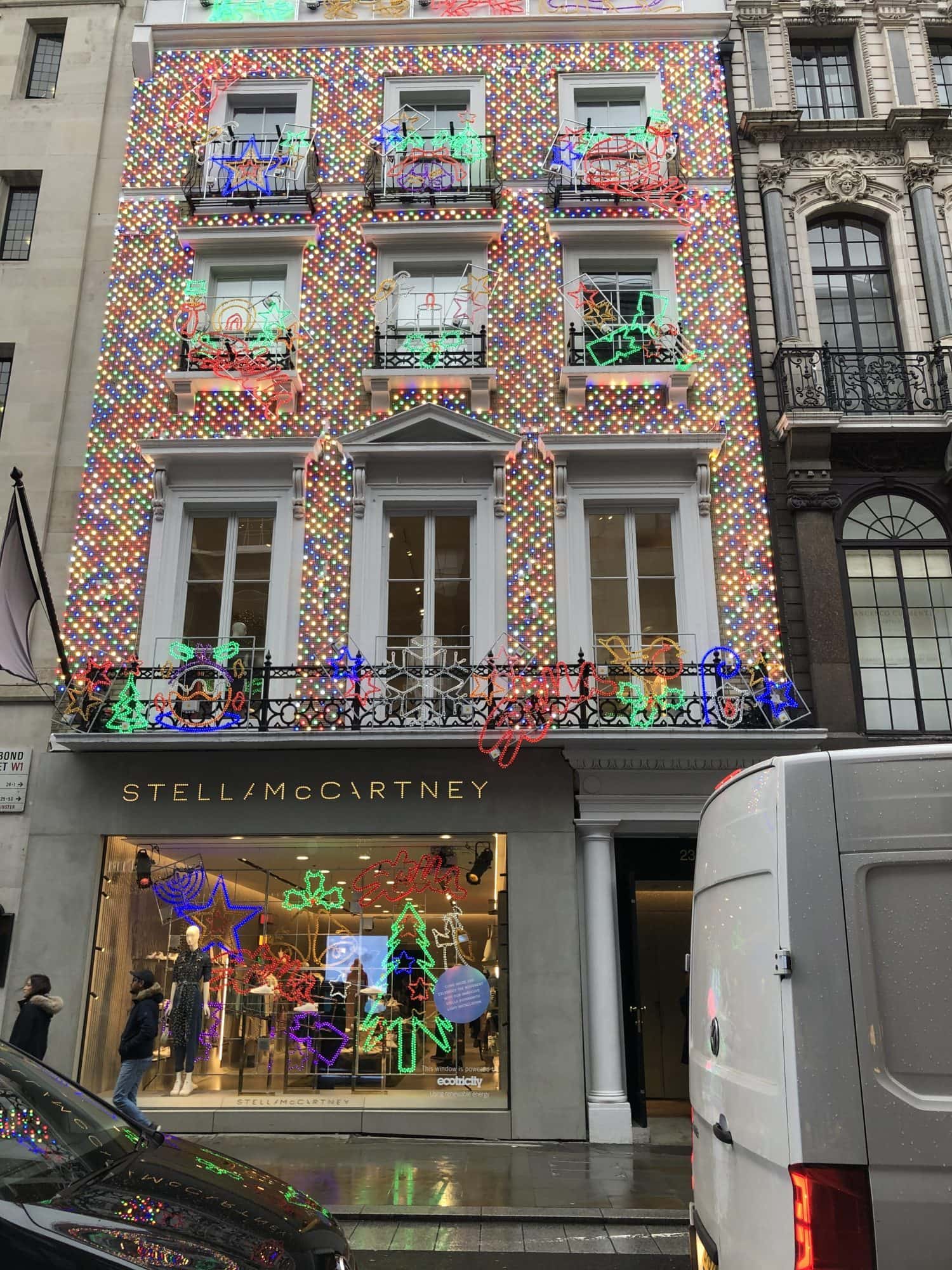 Exterior

Ready for Christmas, the entire store's front facing exterior was embellished with colourful lights, with a window display to suit; an eclectic mix of Christmas trees, stars and holly outlined with bright lights, matching the colours above. All powered by 'Ecotricity' renewable energy supplier staying true to the luxury brands environmentally conscious values. Splashes of colour from the stores exterior have been brought into the store's interior, creating an aesthetic link and journey through the Stella McCartney flagship store.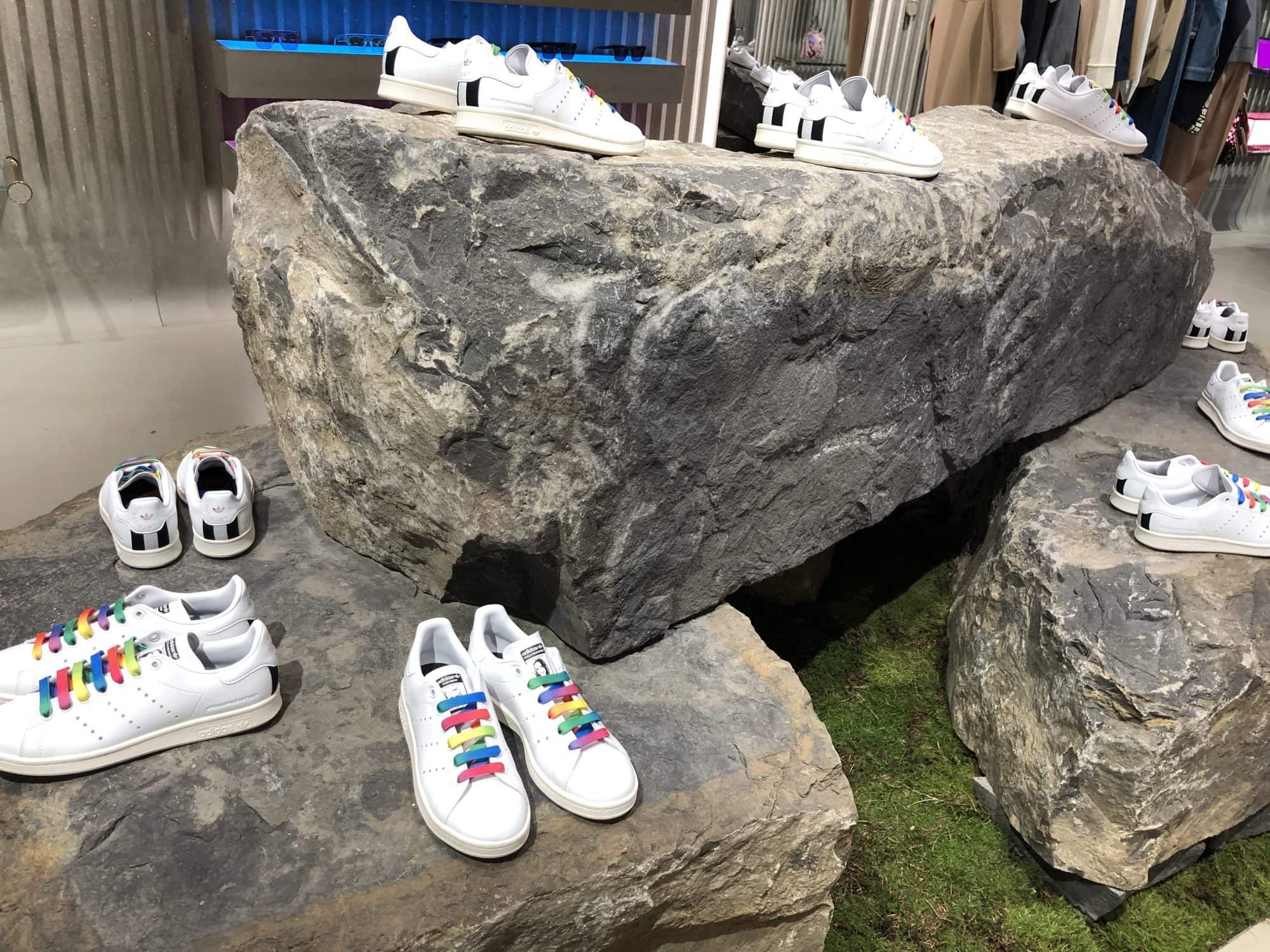 Natural Materials
A growing trend, natural materials can be found in every crevice of this flagship, with the centrepiece on the first floor consisting of real boulders resting on a green bed of moss – perhaps the most natural display used for showcasing a product line that we have seen to date in the fashion sector.
This design decision can be seen throughout the store, with rough concrete and stone walls –materials that once upon a time were far from a symbol of luxury and wealth – guiding the shopping experience and following you from floor to floor.
Contrast
The natural materials, neutral in colour and rough in texture, create an effective backdrop for the man-made chrome and glass displays and high sheen shelving illuminated by a kaleidoscope of colours displaying shoes, eyewear and apparel. The contrast portrays ultimate brand confidence whilst highlighting the best of Stella McCartney.
In terms of contrast, the two methods of making your way up and down the building could not have been more different. The stairs simulate a mountainous terrain with their rough and ragged concrete walls, with a curved path formed from raw finished stainless steel, whilst the lift juxtaposes this solid aesthetic, exuding comfort with its walls covered top to bottom in pink fluff.
Sustainability

With brands and retailers becoming increasingly aware of their impact on the environment and subsequent part to play in reducing this impact, as well as consumers holding brands and retailers accountable, it is imperative that brands and retailers take the necessary action to reduce this impact at any given opportunity.
Prepared to spend £3,000 on a Bonaveri's BNATURAL mannequin as opposed to £300, Stella McCartney are certainly leading by example in this regard. But it does not stop there for it has become apparent, following our tour of the London flagship, that sustainable practices are the foundation of all Stella McCartney's retail design.
This has resulted in their wallpaper being made out of office papers (if you look close enough you can still see the writing on them from their past life) and their lights, inside and out, powered by recycled energy.
What's more, the air inside this Bond Street store is cleaner than anywhere else in London, achieved through effective air filtering, giving shoppers a respite from the London smog.
A respite from the London smog.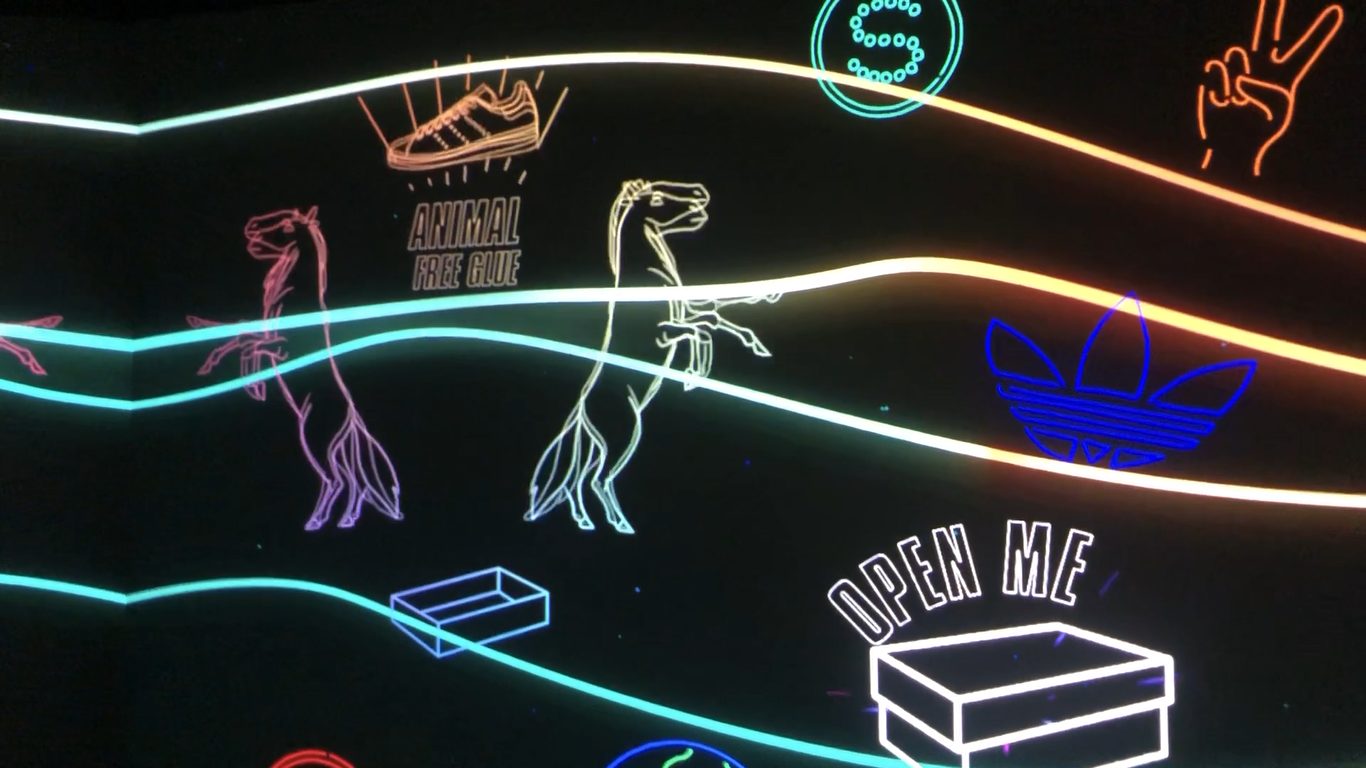 Animal Cruelty
Originally a symbol of designer footwear and apparel, animal products littered the shelves of high-end stores, yet a change in consumer attitudes owed to an increased ability to detect and appreciate the ethical aspects of wearing certain animal products has resulted in fewer clothes of this kind being made and displayed.
Not only does Stella McCartney omit the use of animals in their product lines but, just as with sustainability, they are leading the way by actively campaigning against the fabrication and sale of animal products for apparel. This can be seen in their current campaign against animal cruelty which we were fortunate to learn more about from Ryann at the Bond Street store.
A privilege not to be taken lightly, we were invited into the members only area where we were delighted to see that the occasion had been used to illustrate their stance on animal cruelty. Stepping through an oversized door and thick black drapes, we were instantly immersed into their campaign against using animals in their product lines. Wall coated mirrors created an infinity effect in the room and brought the digital projections that were in front of you around to your peripheral vision, further amplifying the immersive experience. Surrounded by horses, rainbows, globes and sketches of Stan Smith and Stella McCartney herself, among and a few, treasure chests with the words "Open me" compel you to reach out and touch the back wall. A constant air of movement, the animated projections tell a compelling story and invite you to get involved in revealing its moral.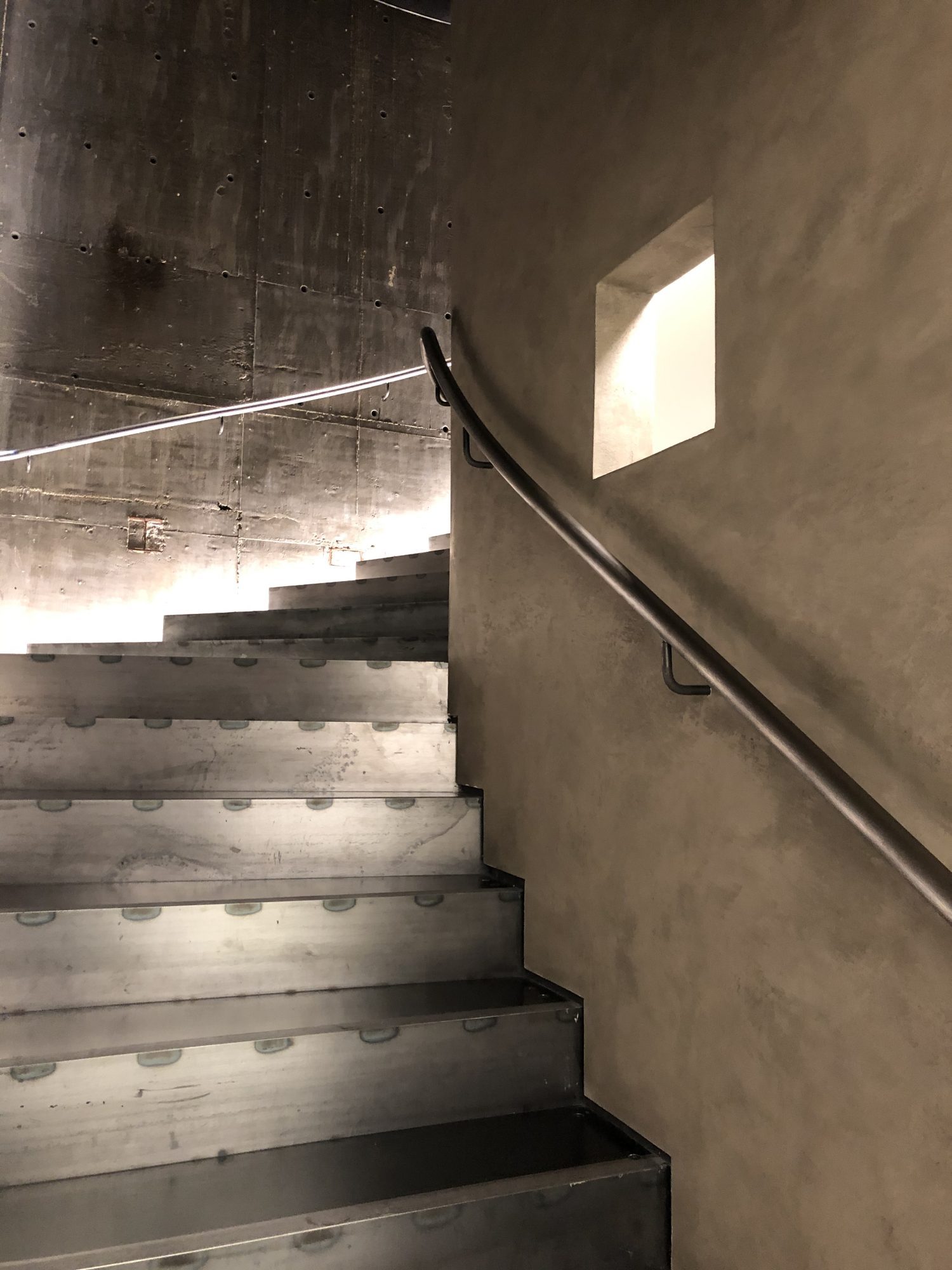 Design function
Good design is often informed by function and which for retail design is put simply to engage, inspire and ultimately sell. To a designer, these intentions are clear, but to the shopper, they are much less obvious. Other times, however, one's design intent is crystal clear, such as with the Stella McCartney store's acknowledgement of children, their needs and perhaps more importantly, the needs of parents when shopping with children. Not only have they created an area in which children can play whilst their parents are shopping, but they have also built-in a transparent window directly above the play area so that parents can keep an eye the children without having to be on the same floor.
Putting the design function aside and looking solely at visual design, the play area consists of a greyscale rock climbing wall and ball-pit, with the window above creating a sense of vertical depth in the building.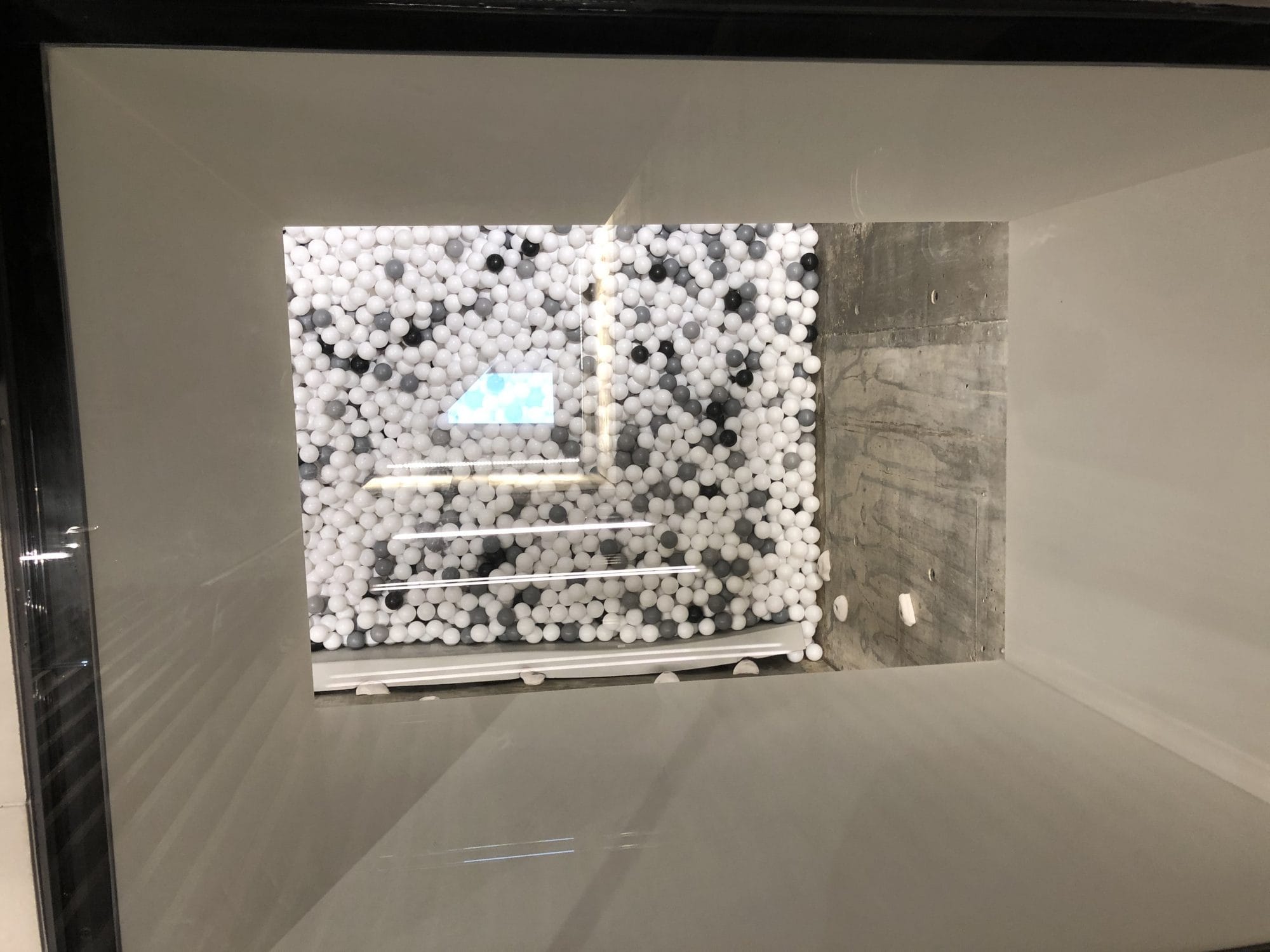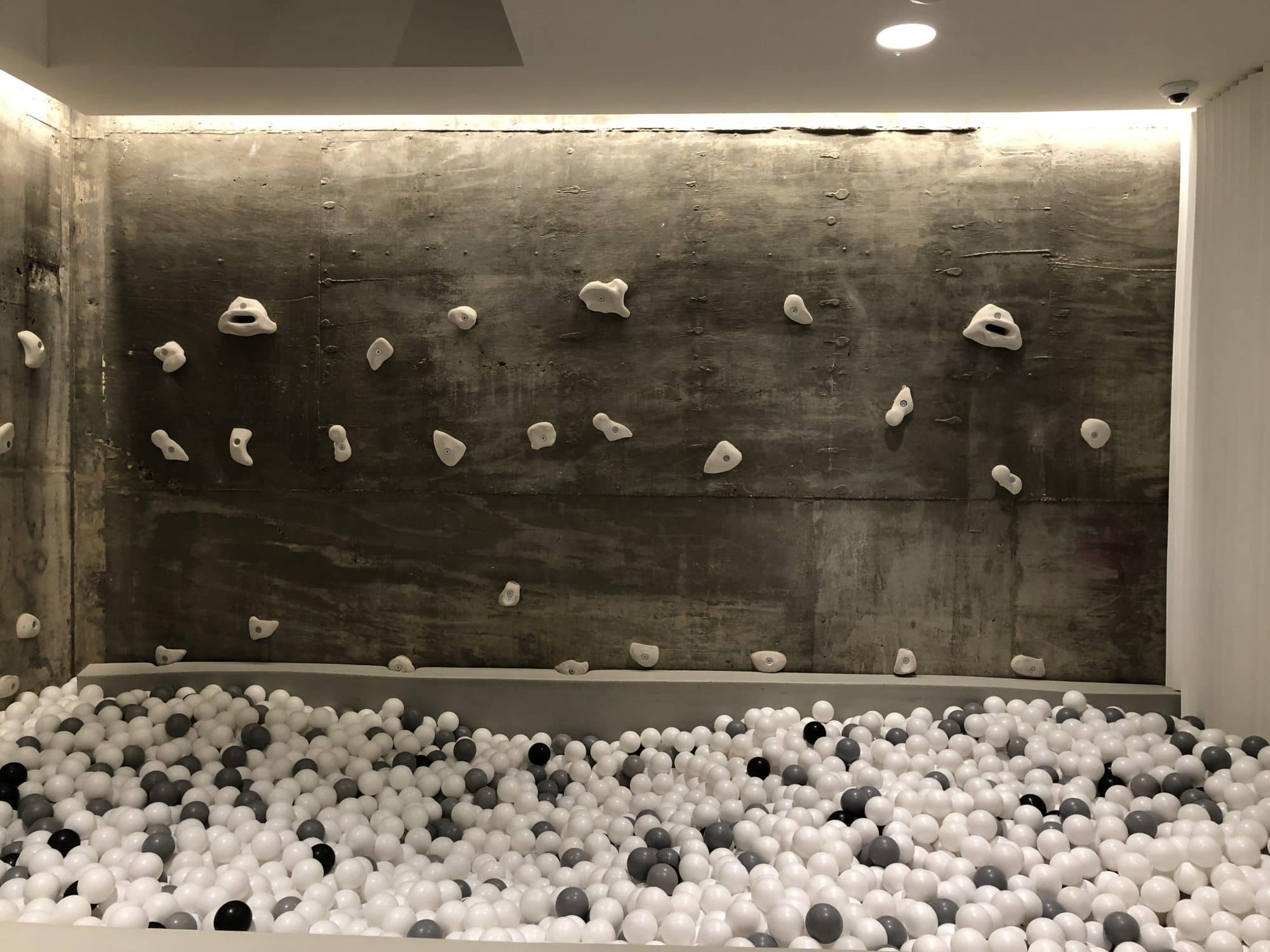 A tribute to Stella
Finally, it was clear that this store is a tribute to Stella herself. From her voice welcoming you to the store via a speaker in the lobby to a wall which shows her journey to who she is today. Near the top of the wall are small stones which characterize her past habit of sticking chewing gum to a wall as a child/teen which transitions to a smoother, polished, look further down the wall. (We like to think the climbing wall is a further expression of this carefree in-joke from Stella's past.)
The store also explores the issues that are close to her heart and that she is passionate about with the designs symbolising these issues stamped with her sign of approval.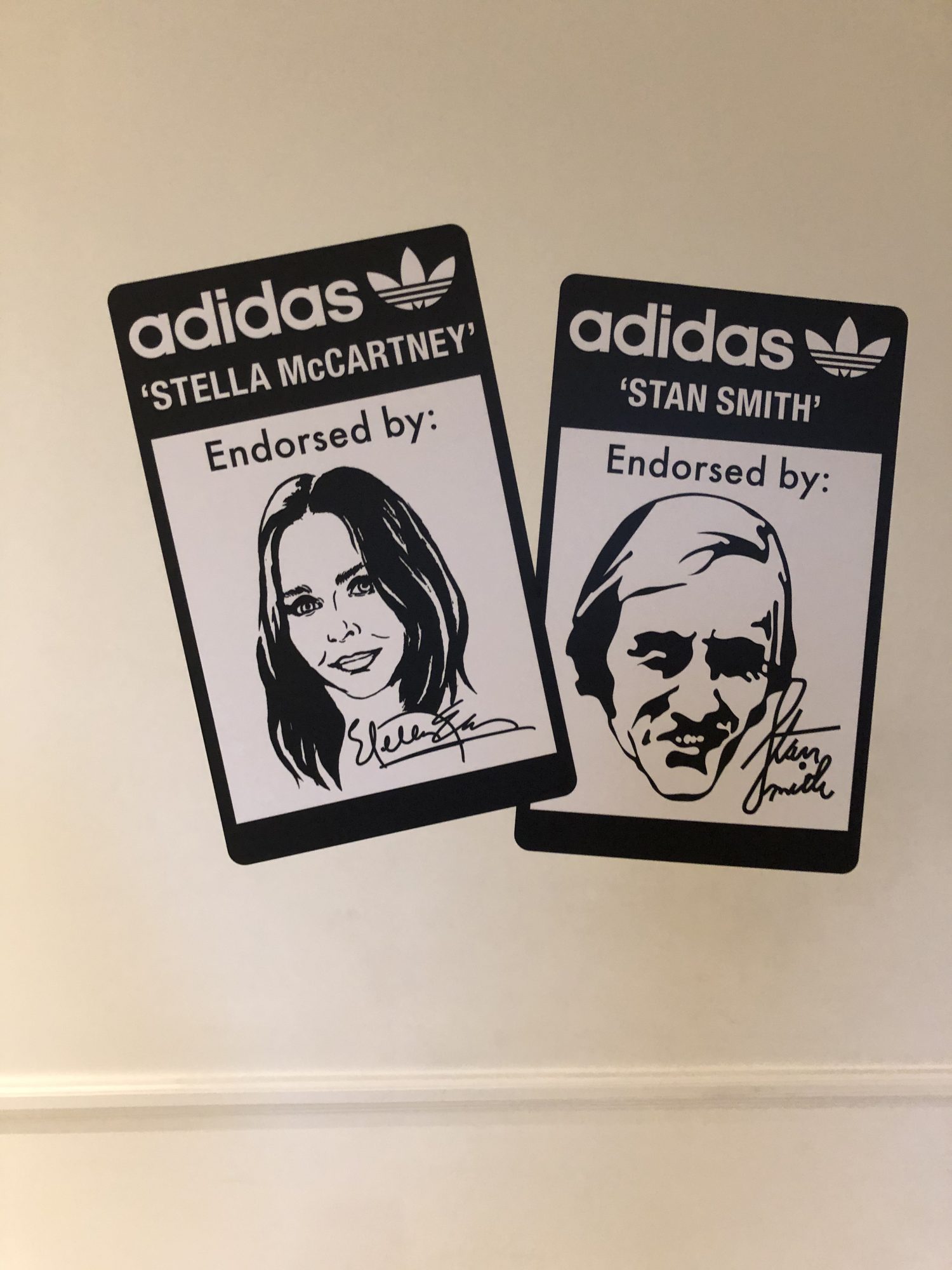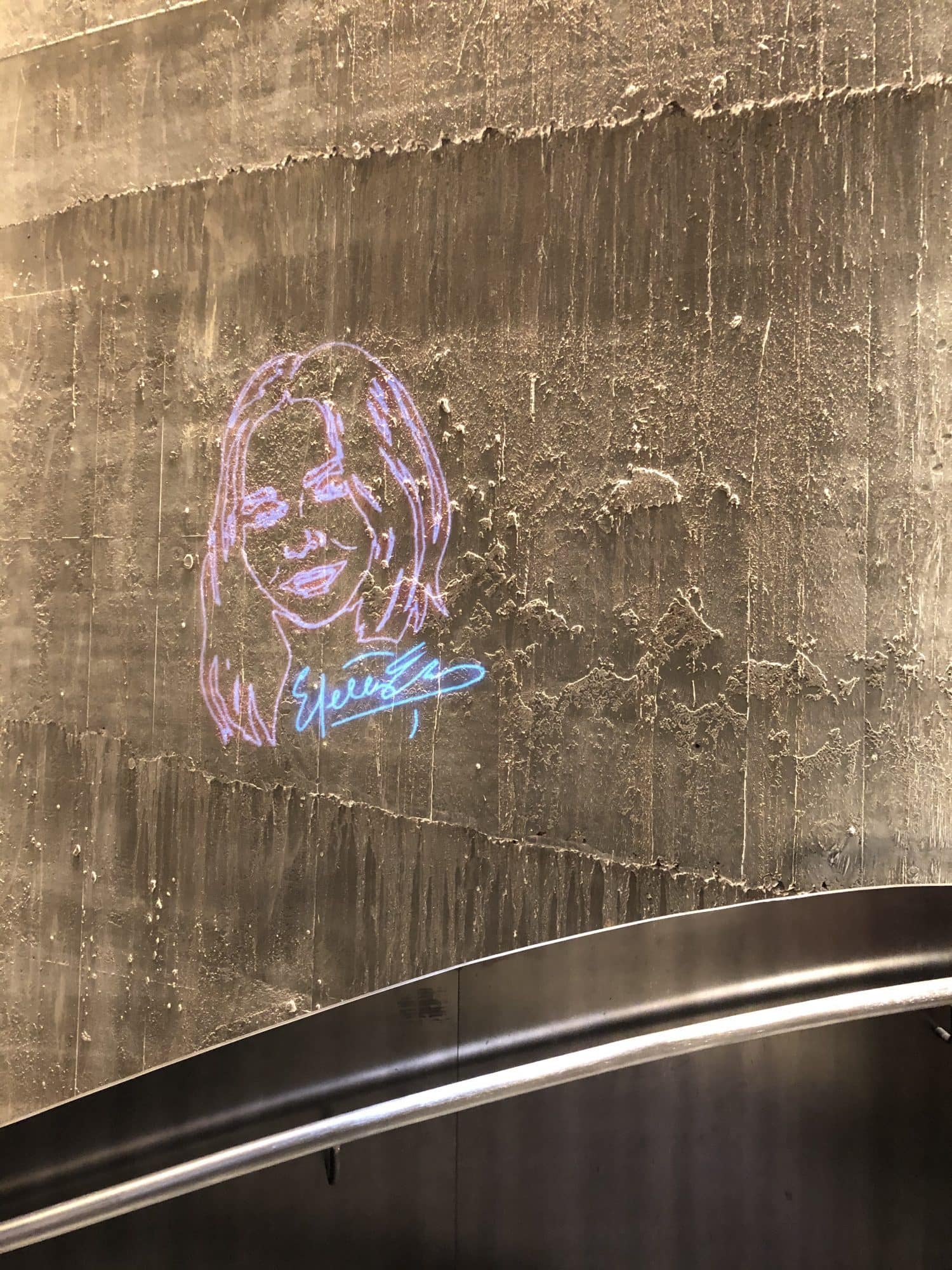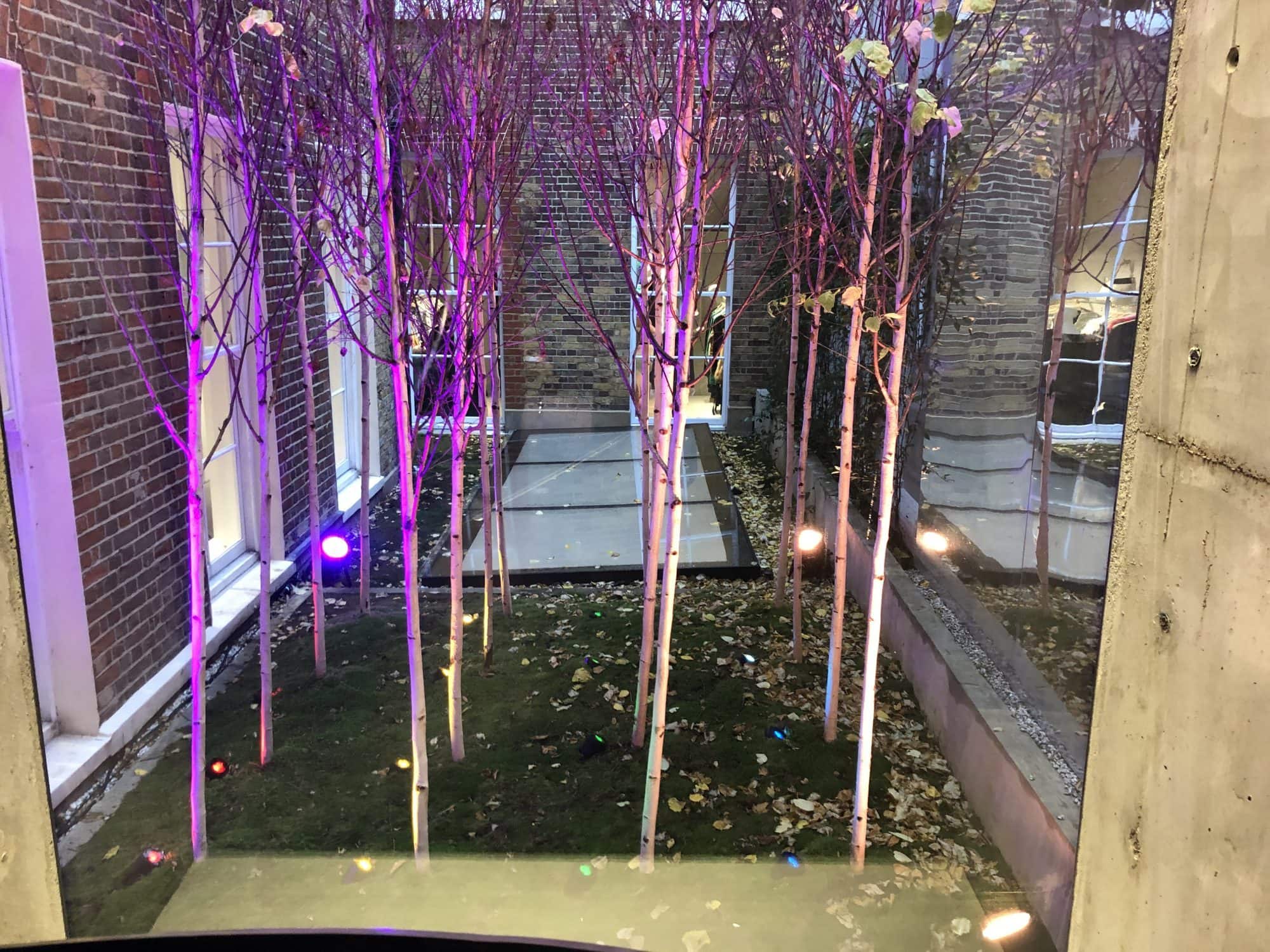 Final thoughts
Retail designs that look good often look even better when you know the story behind them. As Graphic Designer, Lorinda Momo, once said, "Every great design comes with an even better story.". That's why it's so important that we have our insight team, not only to discover the story behind other people's designs but also to find inspiration in these insights so that we, ourselves, can continue to create and deliver designs that are as meaningful, disruptive and impactful as possible.