Assistive Technology _
2021 Retail Predictions: Part Four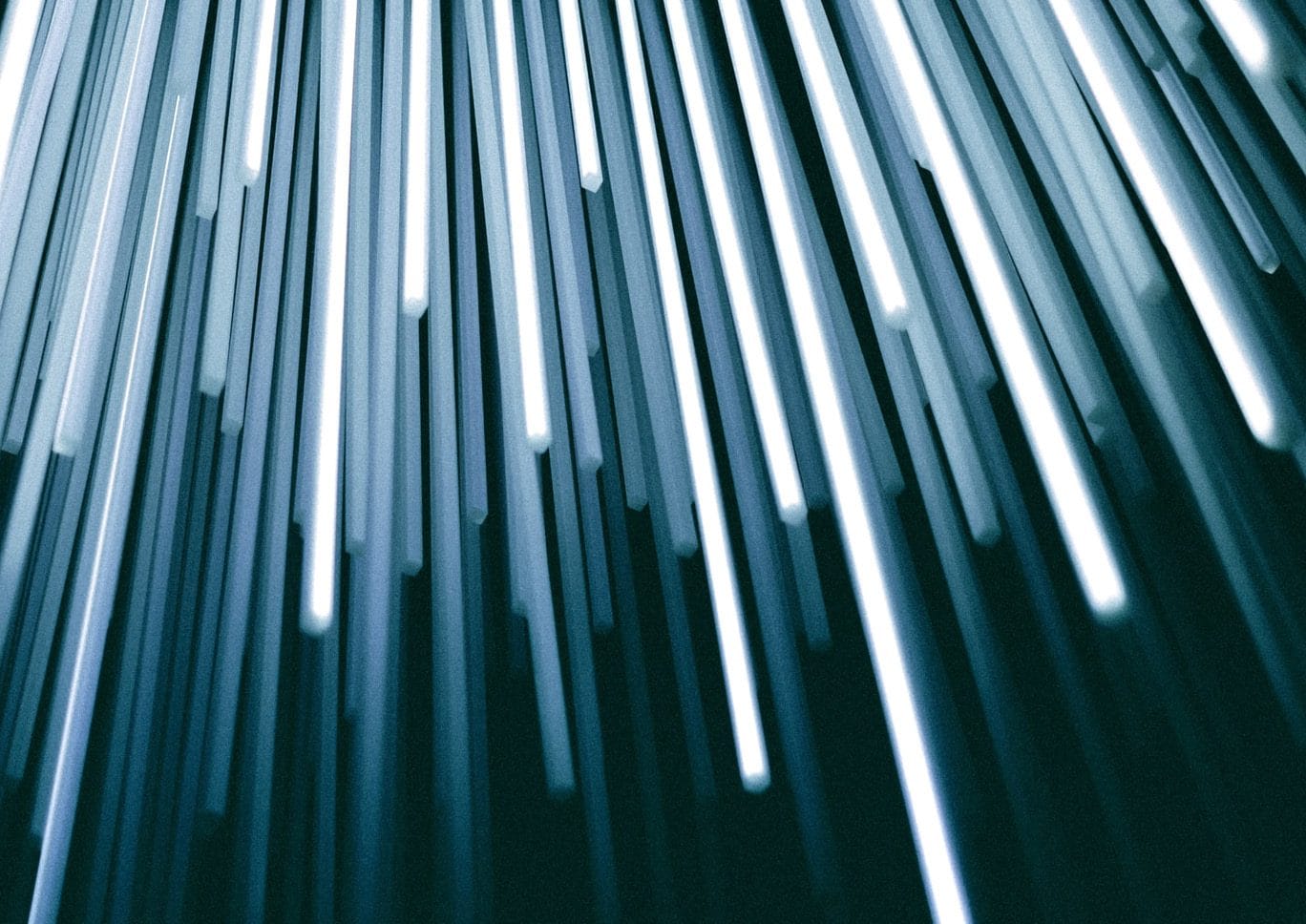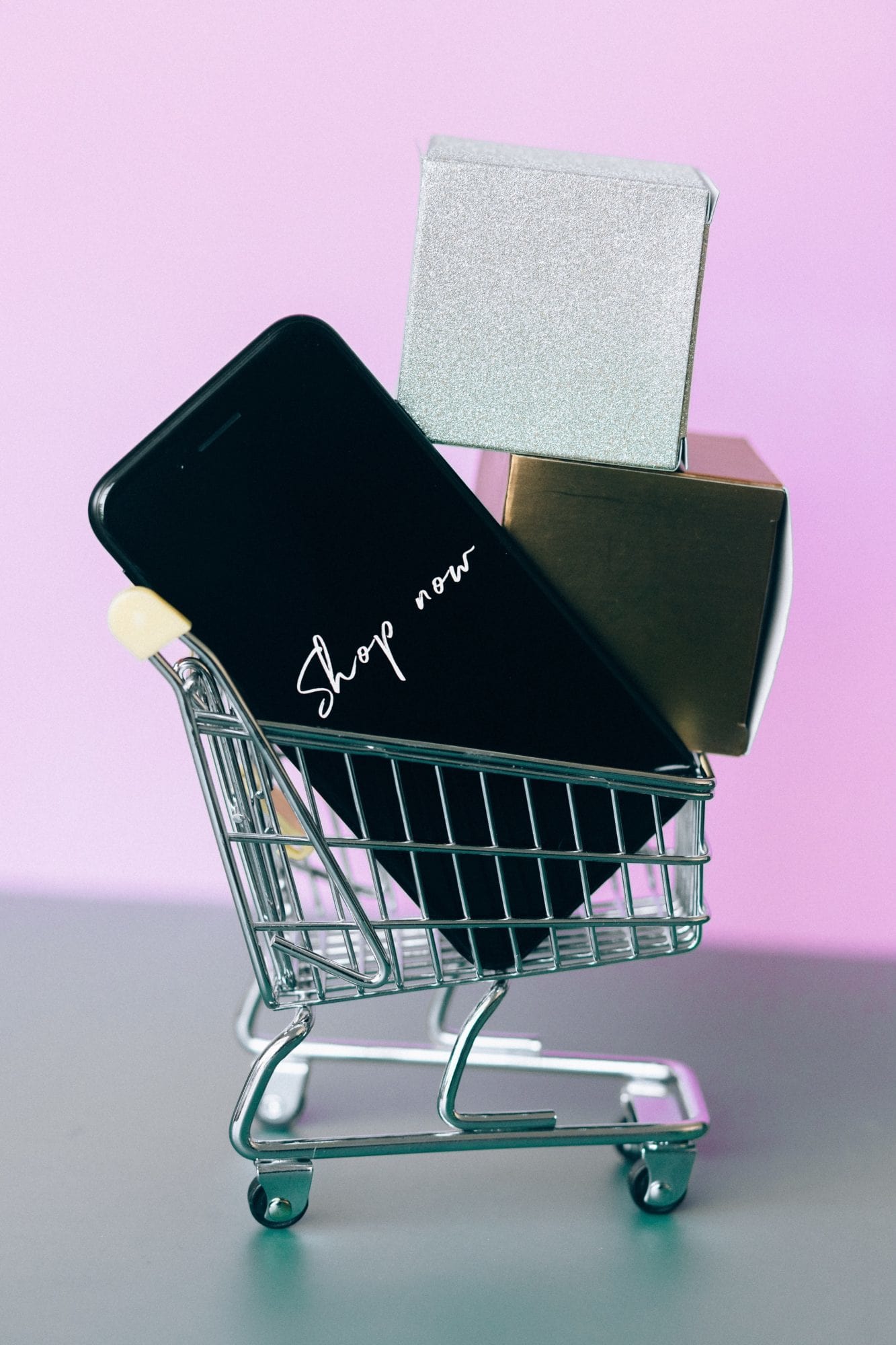 Digital stylists & services
COMPLEMENTING HUMAN-CENTRIC SHOPPING EXPERIENCES
As the Covid-19 pandemic drove retail, events, and experiences online and into our homes, brands have been forced to accelerate the rate of their digitization. As the digital and physical merge, so do ideas around what it means to be 'real'. Using technology such as augmented reality to blend the physical and digital brands are beginning to play with perception, merging the imagination with real-life.
As service continues to be the greatest differentiator within the physical retail environment stores are transforming their service strategies and revising the role of staff to accommodate the necessary risk prevention strategies of our inter-covid world. By positioning staff as advisors and concierges with no hard-sell agenda, as well as augmenting with digital technologies, new brand experiences can blend the best in human interaction with personalised digital support in the perfect combination for each individual client requirement and interaction.
Technology has a vital role in future hyper-personalised service. Neiman Marcus at Hudsons Yard offers a digital styling lounge where shoppers can interact face-to-face with a digital stylist who has prepared a look book based on their online activity.
To overcome the need for a highly personal touch with their clients, and the inability to service this in stores Gucci launched Gucci Live- a virtual shopping service allowing customers to chat with client advisors in real time from a newly built remote clientelling store in Florence.
The store is essentially a replica retail space complete with studio standard lighting and high-quality cameras, designed entirely to support customers shopping remotely. The mega-brand plans to roll the service out more widely and dedicate more staff to this service model in the coming months.
In terms of where this mixed platform service structure could go next, brands could look to create more service-led connections between their virtual content and their e-commerce infrastructure. For example allowing visitors to browse virtual environments, engage conversationally with associates (both real and AI), digitally visit real-world stores, reserve products to a physical locations, or purchase  for delivery.
LEVERAGING AI
As 5G prepares for global roll-out in 2021 the world is going to experience connectivity like never before, offering physical retail the chance to enhance customer experience with new avenues of seamless and real-time support and augmentation.
The retail landscape is becoming smarter as artificial intelligence becomes a staple in the retail industry. Technology can complement a human-centric shopping experience, but before retailers totally re-imagine their store experience, they must understand that shoppers value simple digital experiences that assist and uplift, rather than get in the way of their intent. Services such as personalized product recommendations for specific customers generated automatically based on data from their linked devices via the IoT.
As AI continues to evolve and to recognise emotions and language, more sophisticated algorithms are allowing interpretation of new kinds of data (visual, auditory) to extrapolate emotions much more effectively. In time, these advances could help brands communicate with customers more effectively and offer digital service based on mood. Retailers could adjust their presentation or promotions based on how customers respond to their online and digitally-enabled store activity in real time by analysing instant feedback from facial expressions and voice cues.
Swedish fashion brand Weekday is bringing virtual-fit technologies to store, launching a custom-fit denim jeans service at its flagship in Stockholm. The concept offers customers uniquely fitted jeans at affordable prices whilst also decreasing inventory and production waste.
With a 30-second contactless scan the technology generates a 3D avatar, converting 100,000 data points into body measurements and paper patterns ready for production with the final product ready
to collect within two to three weeks.
Worldwide spending on augmented and virtual products and services will increase 77% by 2023.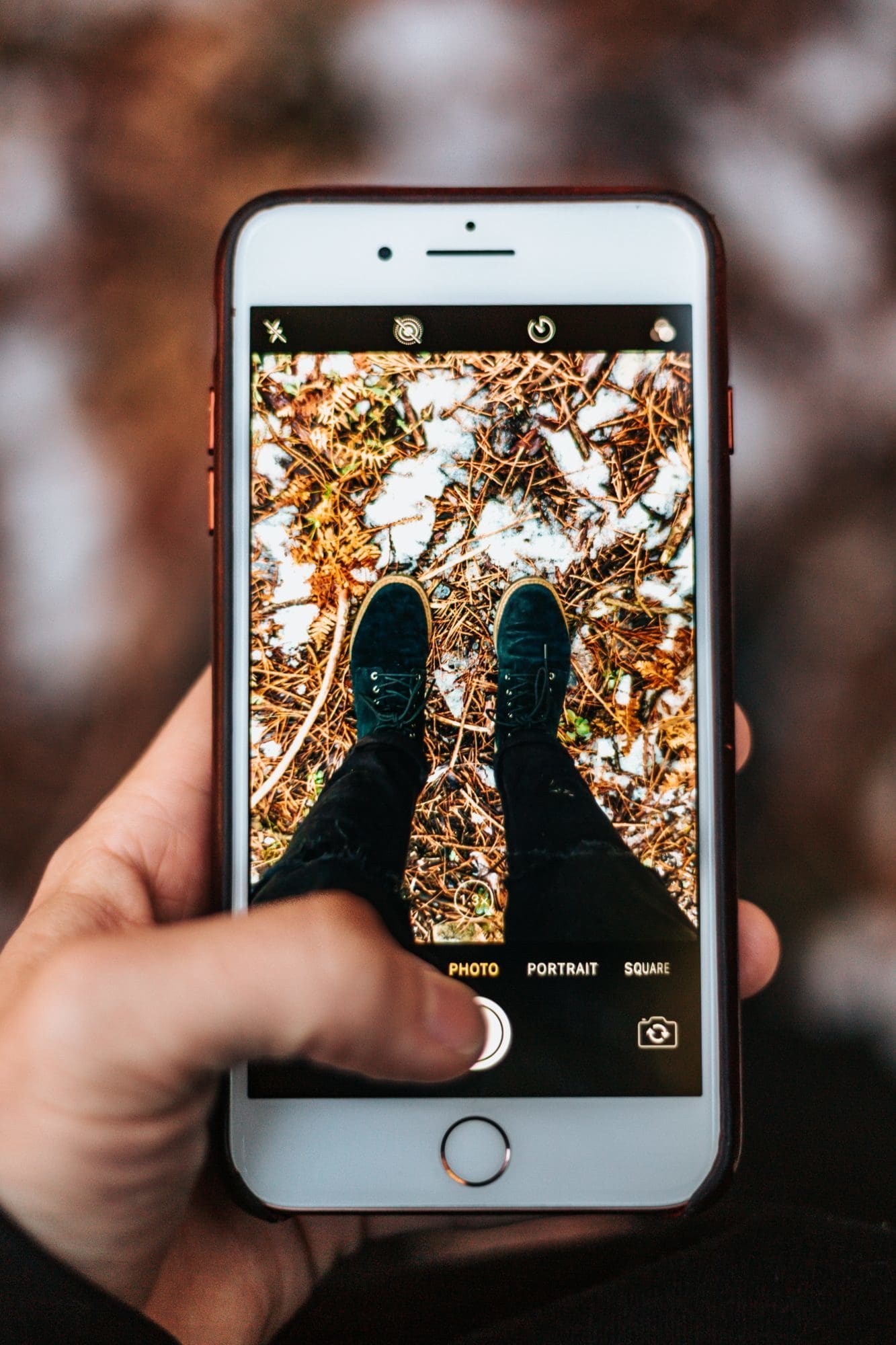 Virtual & Augmented realities
INCREASING CONVERSION RATES WITH TECHNOLOGY
As we continue with a cautious attitude to touch, augmented reality technology that allows us to virtually try on products are appearing more often in the retail sector.
Last year Gucci announced snapchat filters enabling platform users to virtually try on sneakers via the app prior to purchase. Similarly, Vertebrae is an augmented reality company working to enable mixed-reality shopping experiences by means of virtual tools that leverage users' device cameras to enable try-ons of accessories such as jewellery.
Not all experiences have to be mobile-first, however, while in-store browsing offers tactile approval of products, shoppers cannot necessarily see how they fit and perform in realistic settings. To overcome this, retailers are integrating digital media video, interactive displays, and experiential tech like VR into the product experience. This multi-faceted sales approach can reduce the gaps in expectation and trust with customers and position innovation and excitement as core pillars of the new shopping normal.
With large swathes of physical stores still closed, although shoppers can still shop online, some of joy of discovery and exploration is lost. To recreate the real world experience, retailers and brands are experimenting with more immersive platforms. Dior has used this strategy with a virtual store experience, providing online shoppers with a Google Street View-style version of its Parisian flagship.
Mac Cosmetics has launched a concept store in Queens, New York, which features omnichannel virtual experiences tied to local trends, using hyper-local data to curate looks concurrent with make-up trends in the area. At the centre of the open-plan store sits the Art Studio where shoppers can virtually try on make-up. The store's Pick and Try feature uses data analytics, RFID and AR to allow customers to pick up any lipstick instore and watch it immediately appear on their lips in their on-screen reflection.
Augmented reality is evolving digital product visualisation into a vital tool for e-commerce. During lockdown virtual fit tools and fashion catwalks increased in popularity dramatically. Just as in physical retail, the ability to connect with products increases the chance of purchase; increasingly sophisticated AR and AI tools can be used to ensure customers are able to get a full impression and understanding of product and thus increase conversion rates.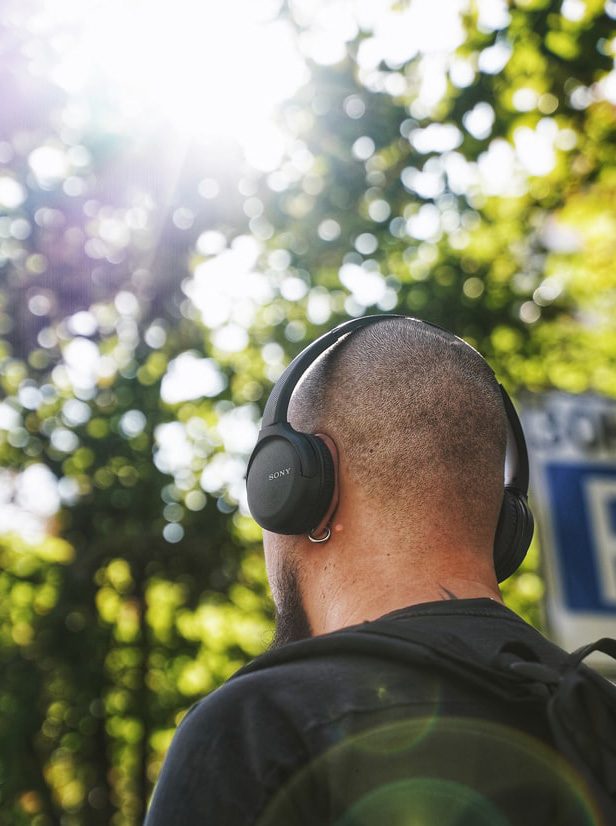 Influence & inspiration
CONTEXTUAL INFORMATION TO INSPIRE
At present, brands are only just starting to explore the opportunities presented by a combined physical, visual, and audible experience to immerse customers. The potential is endless and offers a real opportunity to provide content to influence in a way that works for each individual user. The coming years will be a time of learning for brands as context is everything when delivering personalised content.
Customers adopt different behaviours towards technology depending on their environment and intent, so brands need to know the context of their interactions to make them as relevant as possible. We've investigated already how future smart assistants will integrate with retail systems directly, connecting users to layers of information on demand; a new and interesting evolution of this is the application of this data in audible format.
A retailer could optimise the way it speaks to consumers in-store; having the expertise of the brand playing directly to them based on what they are searching for. On plugging in hearables Google Assistant will deliver a personalised retail experience, while keeping eyes and hands free to browse. Scanning a product could trigger audible content on how they fit with training goals, with helpful reviews and tailored recommendations.
Artificial intelligence can be used to bring context relevant inspiration in store. Uniqlo's new store includes a wall comprised of 240 individual touchscreens showing outfit inspiration via the brand's StyleHint app that uses image-recognition technology to analyse photos posted by Uniqlo fans and influencers. Customers can browse looks and match outfits with similar Uniqlo apparel. The app also includes wayfinding technology that can direct customers to their desired items in store.
The Trending Store is a pop-up AI-powered fashion boutique which stocks trending fashion items based on global social media conversations in real time. The platform monitors 400,000 influencers worldwide to analyse daily visual content, hashtags, and captions to capture live fashion trends. These trends inform what apparel and accessories should be sold in store on a day to day basis. The concept is able to bring shoppers a true reflection of social conversations bought to life in a physical space.
In future digital commerce data could enable retailers to curate store spaces to inspire and connect through product preference, and even sizing of the target audience. In 2021 brands will need to further innovate how they present information to customers, layering on-demand detail across multiple
sensory formats.
What's trending?
Towards the end of the month we will be releasing an insight report evaluating the activity and ideas that we've seen flourish in 2020, bringing together our predictions for the most important trends that will impact the retail landscape and consumer behaviours in 2021. If you'd like to receive the insight report, 2021 Retail Predictions, by email when it it's released, you can do this by clicking the 'Subscribe to receive our Retail Insight Reports' link at the bottom of this page.