On the Road: Birmingham _
Could Birmingham be the home of Home?
Motivated by the recent launch of H&M's new Home concept store in the Bullring, our Marketing Exec travelled up the M6 to the UK's second largest city to check it out for herself.
With tunnel vision, I headed straight for the Bullring to find this incredibly instagrammable space – not a difficult feat as H&M spans over three floors, with the Home section situated on the top floor. The well-considered interior design paired with discrete product labels meant that no matter the angle you take a photo, it genuinely appears as if you are standing in a real-life, albeit very well stocked, 350 square metre apartment, complete with bathroom, dining room, bedroom, living room and kitchen.
After being so well immersed in H&M's Home concept, my mind was well and truly on home interiors (a success for H&M). Where my eyes would usually be drawn to footwear and apparel, they were now drawn to the Home sections of department stores across Birmingham.
I was ready to hire a designer to kit out my home with H&M's entire collection.
Made.com, located in The Mailbox, was my next pursuit of Home. Compared to H&M Home, the sense of immersion was perhaps not quite as strong, but the interior designs were equally as stunning. If you took a photo from the right angle, you might just be able to trick your manager into thinking that you are sitting on your sofa nursing a cold, instead of spending the day in Birmingham to do your Christmas shopping.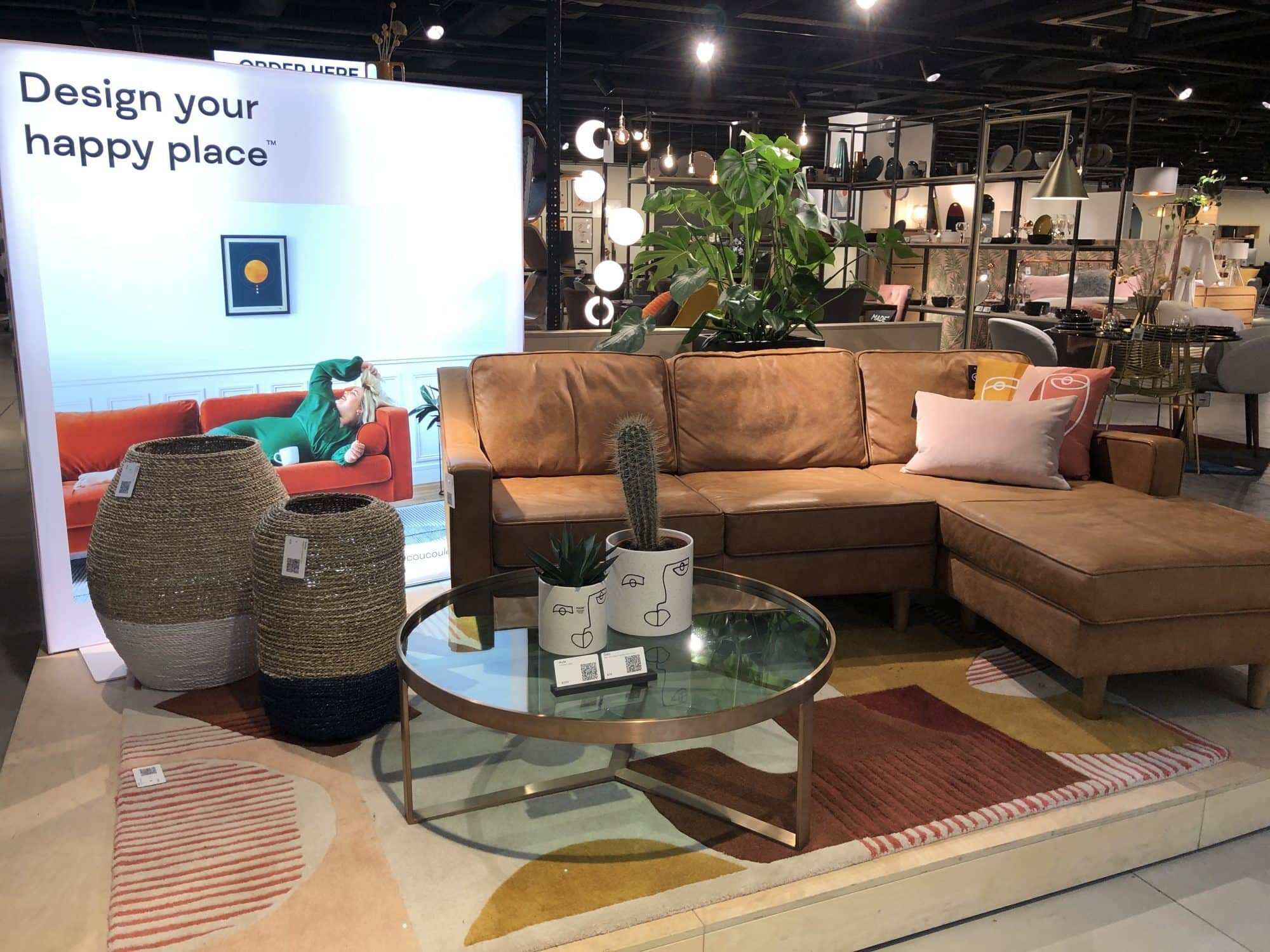 Primarily known as an online retailer, Made.com is a great example of how retailers are choosing not to dismiss physical stores but instead use them in conjunction with online shopping, balancing convenience with experience to create the ultimate customer journey.
Where better next than to head to John Lewis, which includes their extensive 'House By John Lewis' collection promising "Contemporary designs you'll love to live with".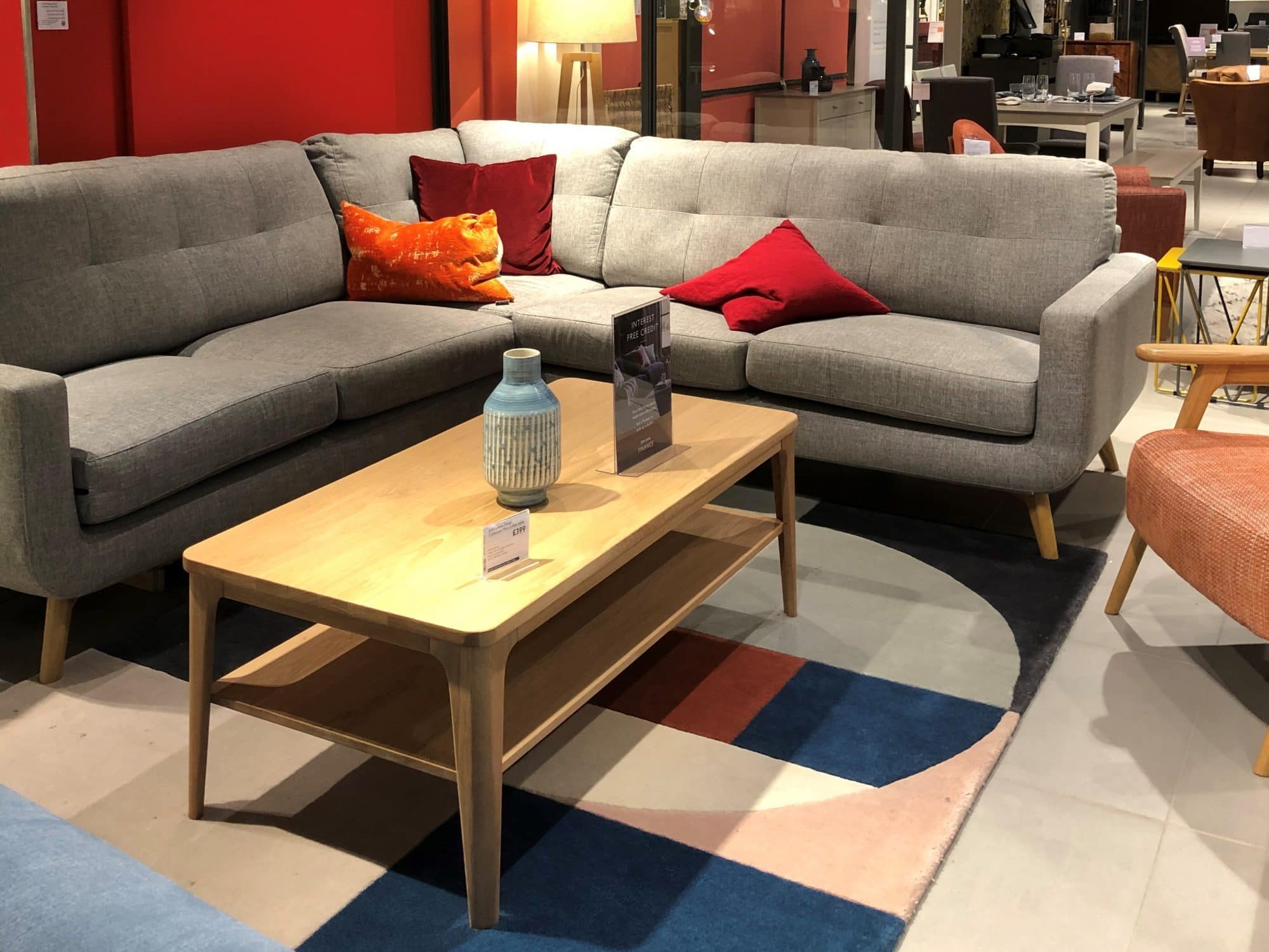 Despite the fact that I would struggle to fit 90% of their showrooms into my average-sized abode, they certainly are contemporary interior designs I would love to live with. As I stood in kitchens thrice the size of my own, I was drawn to their use of colour and texture to create the perfect back drop for their home furnishings. Inspired by their eclectic collections, I started to imagine how certain items would elevate my own home's interior.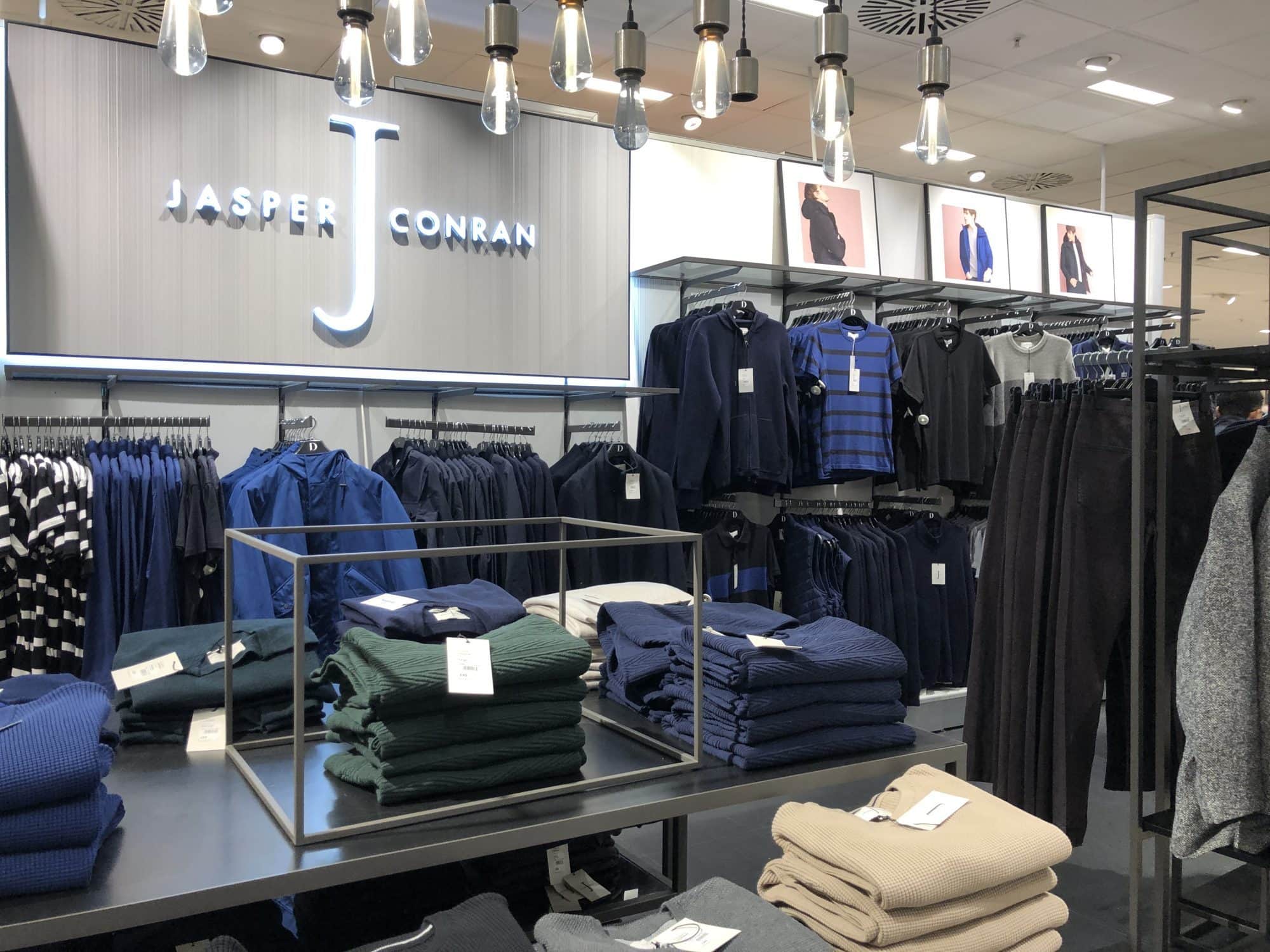 Whilst my focus was primarily on finding Home, there were some usual beauty and apparel suspects that didn't fail to steal my attention, including Jasper Conran's SIS in Debenhams…
River Island's enormous store front and Vans' on-brand and typically edgy store design in the Bullring….
Ted Baker, Diesel and Calvin Klein's tasteful concessions in Selfridges…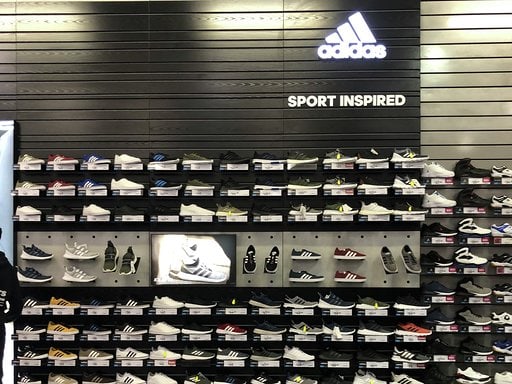 … Adidas' footwear wall in Sports Direct, and our very own masterpiece: The North Face's SIS in JD.
As Christmas dawns, it was impossible not to spot more than a few Christmas related retail designs, however I will share these and others with you next month when the Christmas festivities are in full swing.