D4R design and install USA Pro Little Mix Windows _
D4R have designed and installed the new USA Pro Windows into Piccadilly Lillywhites, Shirebrook, Oxford Street and Leeds stores. These new windows feature the ever popular girl band Little Mix who feature in USA Pro's new spring/summer campaign.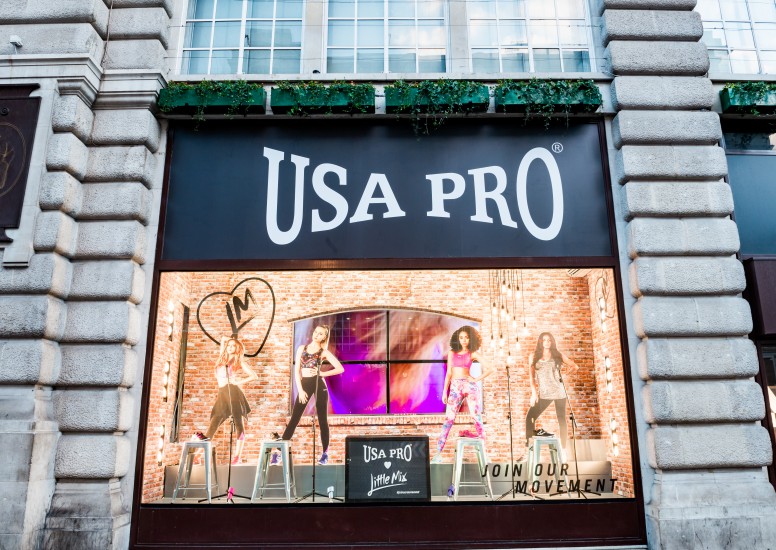 The design for the window is based around the TV advert which shows the girls being choreographed and having fun with each other. Taking this concept we re-created the dance studio environment with the materials, colours and lighting used and also having the 4 girls and the advert playing in the background.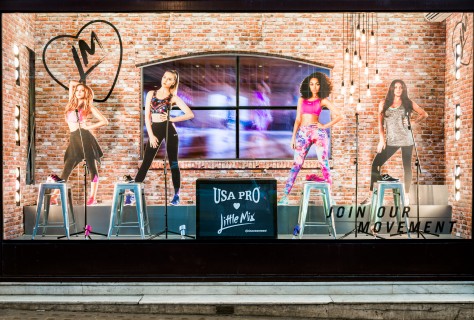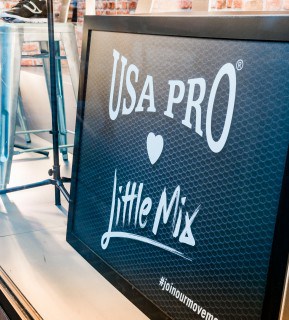 It's a great window that stands out and really promotes the brands ethos of inspiring females and helping them to find their empowerment and strength for a range of exercises. If you can get yourself to see one of these windows you won't be disappointed or if not take a look at the USA Pro TV advert and see the Little Mix Collection: http://www.usapro.co.uk/Pages/Little-Mix