On The Road _
#hellohollynichols
1918 was a pivotal year in British history, the year in which the Representation of the People Act passed and women won the right to vote.
To mark such a monumental historic event, Harvey Nichols rebranded themselves as Holly Nichols, for a month-long campaign commemorating the historic event. Simultaneously launching their 'Let's Hear it for the Girls' campaign, the esteemed department store aim to celebrate female empowerment 100 years after the women's Suffrage changed history.
Unveiled at the beginning of September, the Holly Nichols campaign transformed the Knightsbridge flagship store; altering everything from the fascia to the shopping bags, social media and more… www.hollynichols.com
And it didn't stop there. Throughout September, they hosted a range of events celebrating the women who have inspired Britain, both past and present. From fashion shows to branded events to inspirational talks, the schedule of events was packed.
Before arriving at the store, the campaign to commemorate such a momentous change in history made its mark from tube station to store. Graffitied on the street floor – from tube stop to store – were inspirational quotes from some of the most influential women in history. From Emmeline Pankhurst, the leader of the suffragette movement, to the fierce former first lady, Michelle Obama, to the Queen herself, Beyoncé.
Wave goodbye to harvey, say hello to holly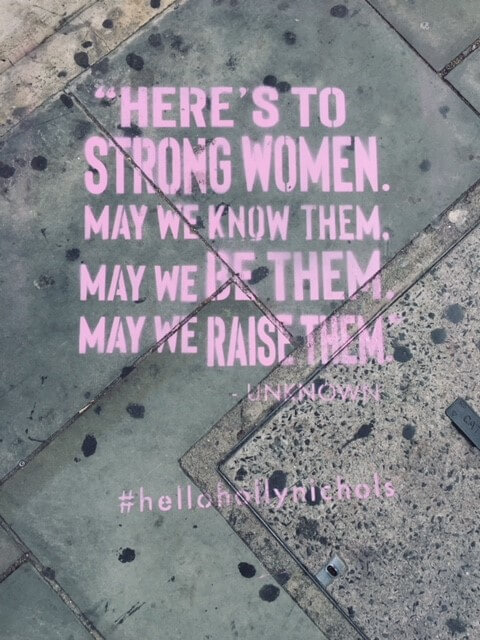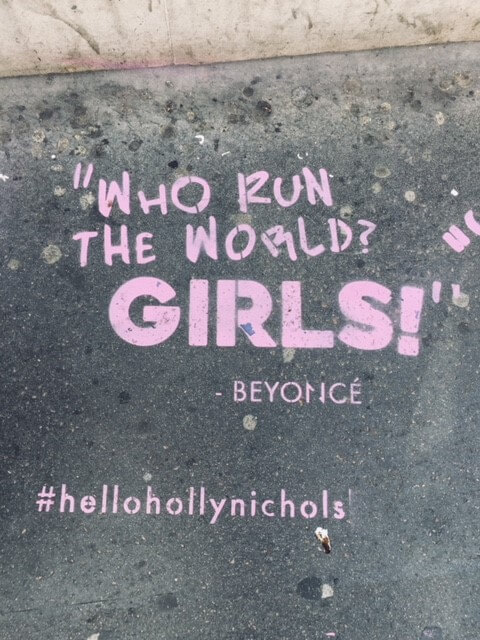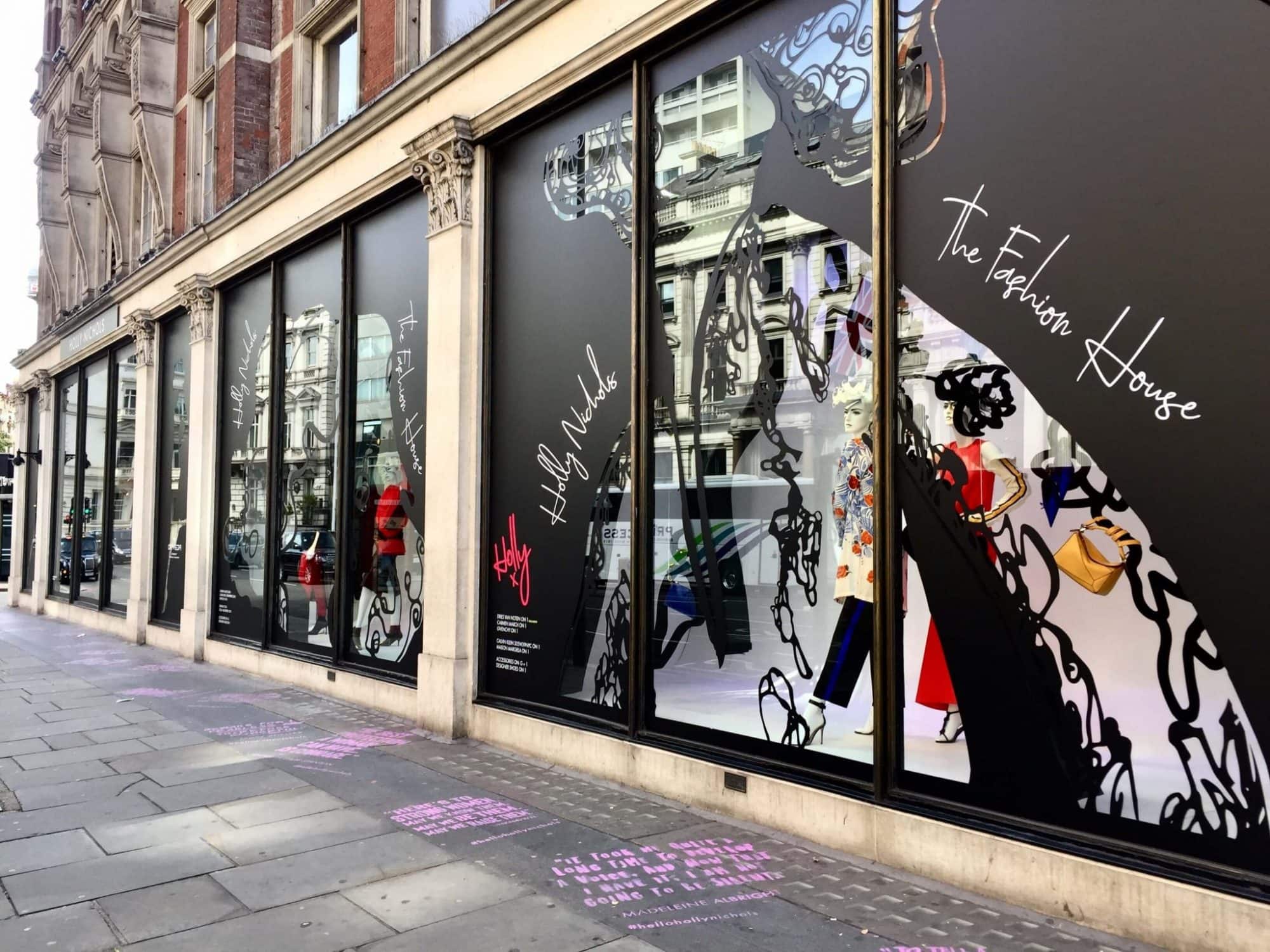 We've witnessed and instigated a fair few rebrands over our years in business, but the Holly Nichols takeover certainly made an impact just with the radical change of the store exterior. The simple change from Harvey to Holly as part of the fascia created an incredible buzz, encouraging investigation from passersby and therefore educating on one of the most important changes in British history.
Holly Nichols also marks the launch of the store's newly refurbished first floor, welcoming a host of new designers including, Chloé, Off-White, Stella, Dries, Louboutin, Loewe, Balenciaga along with many others. Fashion forward brands perfectly fitting to launch within a month celebrating female empowerment.
On the way to the first floor, we picked up a copy of the Holly Nichols magazine and read a little more about the campaign – just like everyone else visiting. We love that Harvey Nichols have taken bold steps to highlight their support of female rights, paying tribute to the incredible women who changed the course of history.
Such a pivotal department store in Central London, the campaign celebrated female empowerment and allowed others to join in the conversation with #HelloHollyNichols