RetailEXPO 2019 _
Relaunching the D4R brand
If you kept an eye on our social media channels last week, you will have seen us documenting our time at Retail Expo 2019.
Once again returning to London Olympia, the exhibition is an incredible opportunity for visitors to get ideas and innovations, whilst talking to some of the leading retail specialists such as D4R.
2019 marked a pivotal year for the expo as they rebranded from RDE to RetailEXPO, altering the format of the show to provide a multi-dimensional experience over retail design, signage and technology.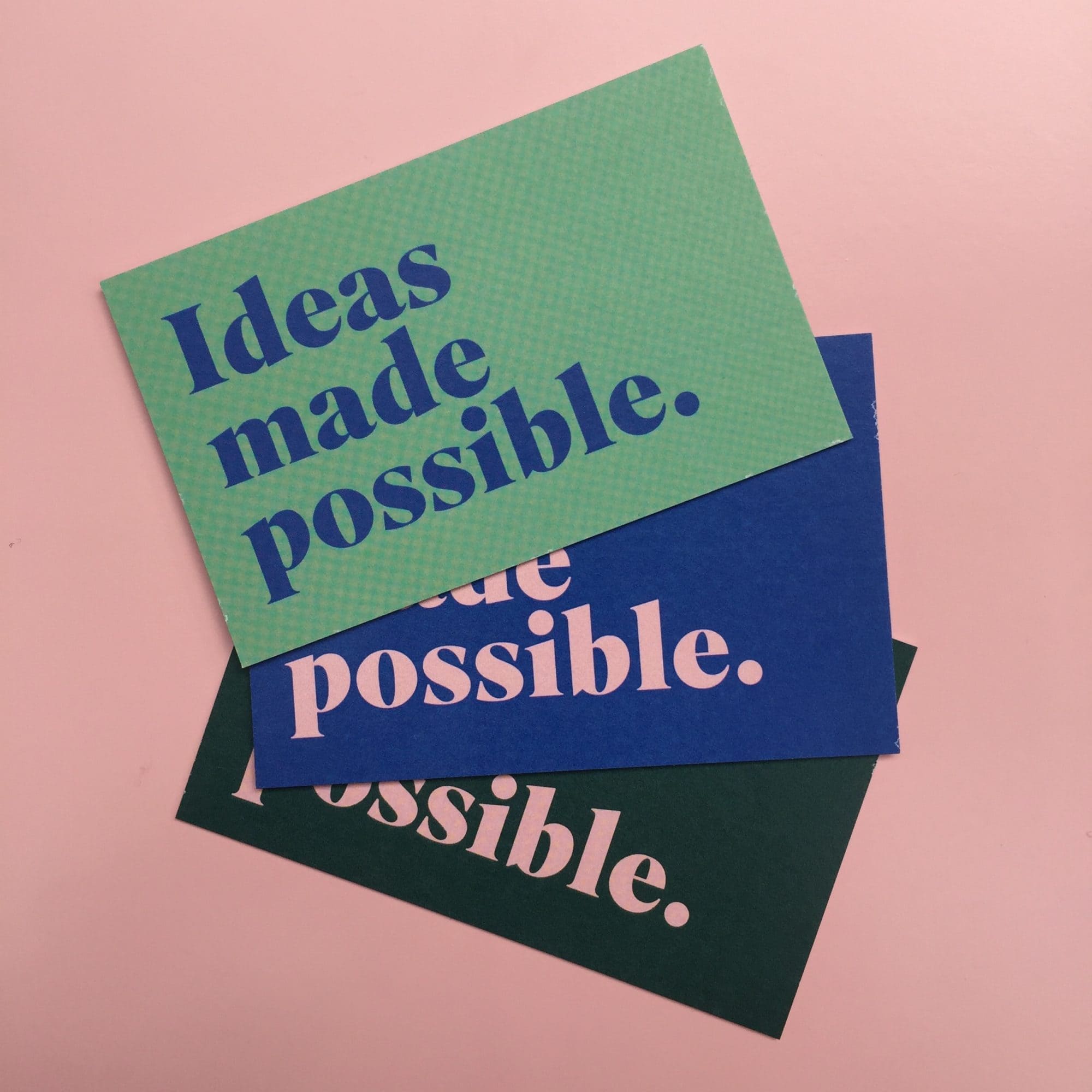 However, it wasn't purely the expo who had the chance to change tradition, we also had the exciting chance to showcase our re-brand. Our editorial website landed last week and highlights our dedication to design which works – Ideas Made Possible. The expo allowed for the physical extension of this new brand positioning, clearly drawing attention with the stunning emerald green and soft pink colour pairing.
Equally as beautiful was our stand giveaway, the Ideas Made Possible newspaper. Filled with latest projects, a director Q&A and just a little bit more about us, the newspaper was a hit amongst visitors to the stand and was just as refreshingly grounded as our agency.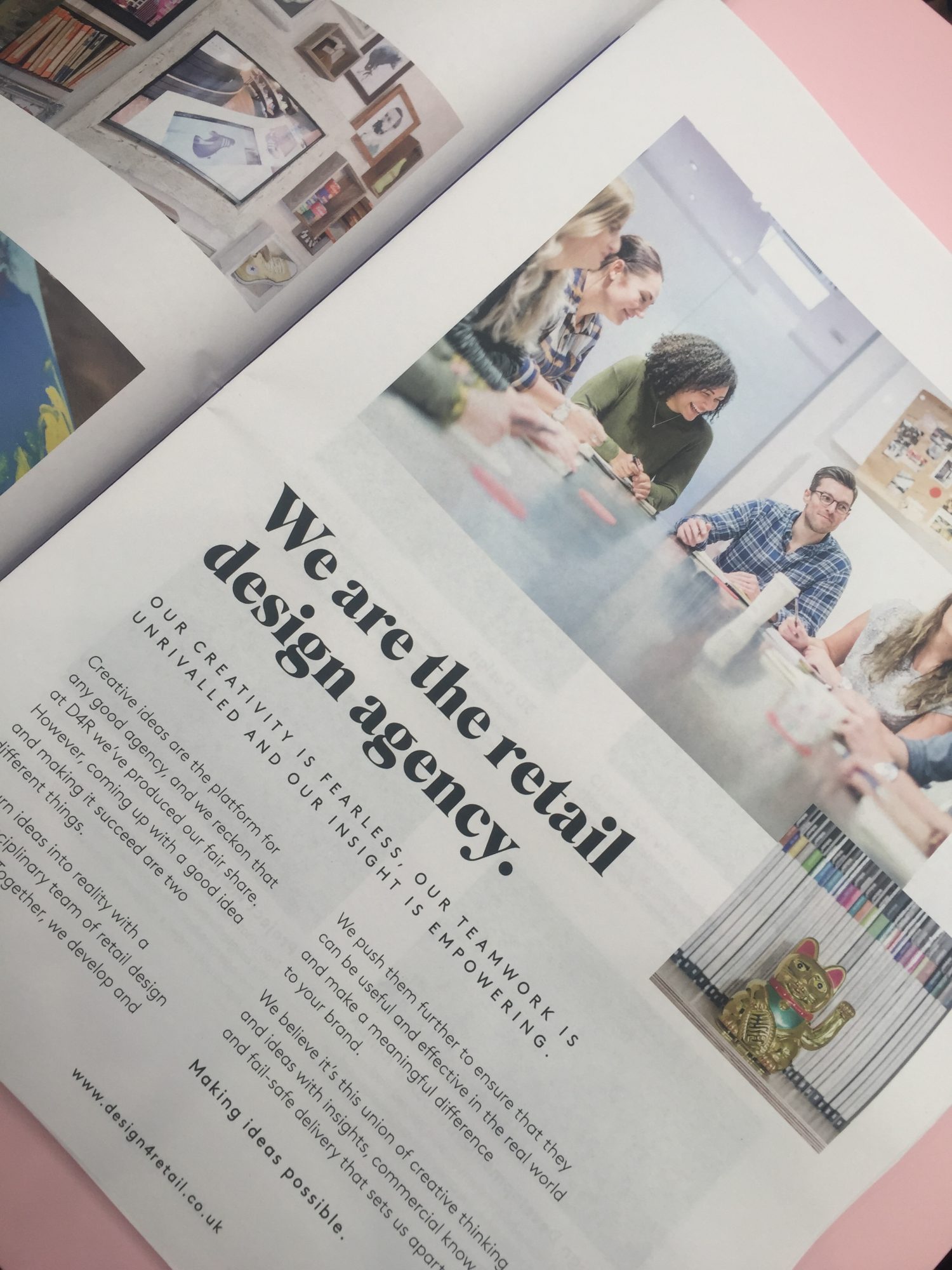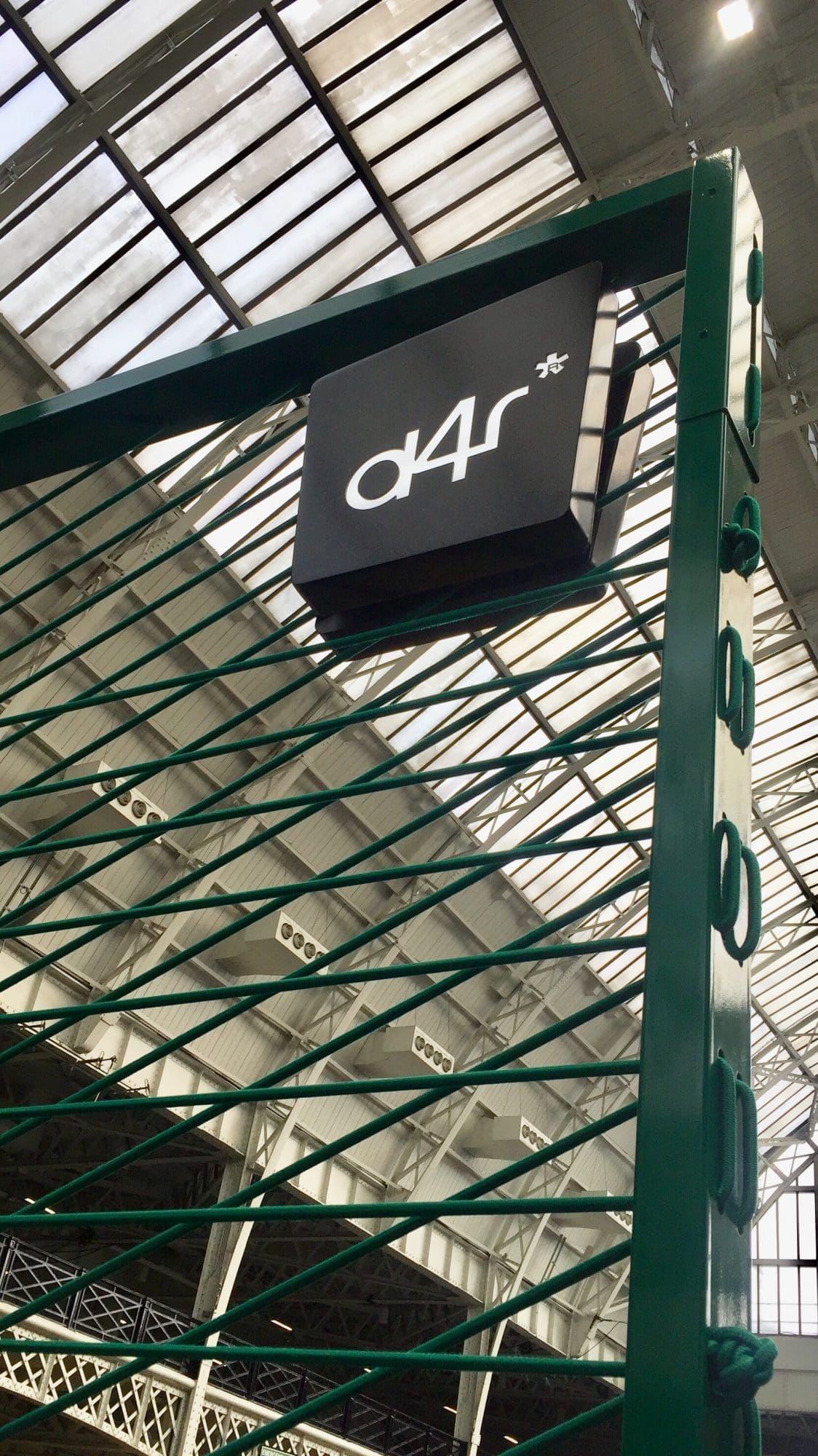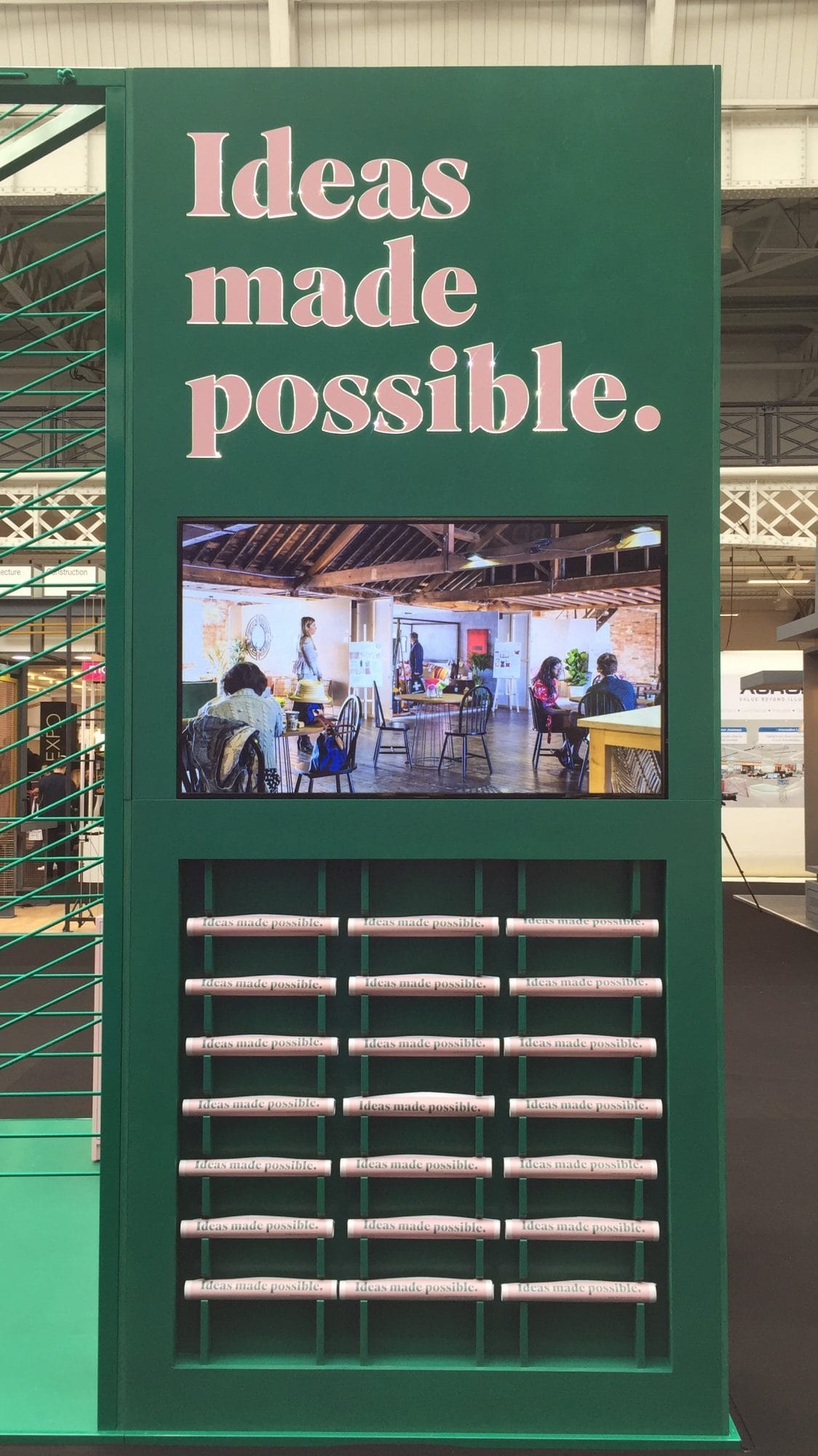 And the excitement didn't stop there. Taking to the main stage, we also took the opportunity to speak as part of the conference talks which make up the RetailEXPO. Co-founder of D4R Chris Baker was joined by Founder & CEO of The Sports Edit, Nick Paulson-Ellis, to discuss how the brand has made waves in the athleisure market by focusing on the value of physical retail. You can find out more about the talk here.
A multi-faceted exhibition for D4R, we found this year's show to be incredibly insightful and we couldn't have picked a better place to reveal our new branding.
To download the slides from Chris and Nick's talk, email insight@design4retail.co.uk and we'll be in touch.