London Highstreet Comes Alive #RetailReopens _
We bring you the latest on Harrods windows, Selfridges pop-ups, sustainability & marketing comms
Retail. Is. Not. Dead.
In fact, we would go as far as saying that retail is well and truly thriving after seeing the scenes in the capital yesterday. 'Non-essential' retailers re-opened their doors, and the public RSVP'd in their droves with plans to attend. In truth it seems that retail may have laid out too few place settings with Oxford Street being engulfed by a sea of people from the off.
But what about Covid? Surprisingly, there was an overriding sense of order to the lively high street. On the whole, people wore masks and kept to themselves with a shared respect for the situation. Of course, there will always be a few who don't think the rules apply to them, but overall, teething problems were few and far between on retail's reopening.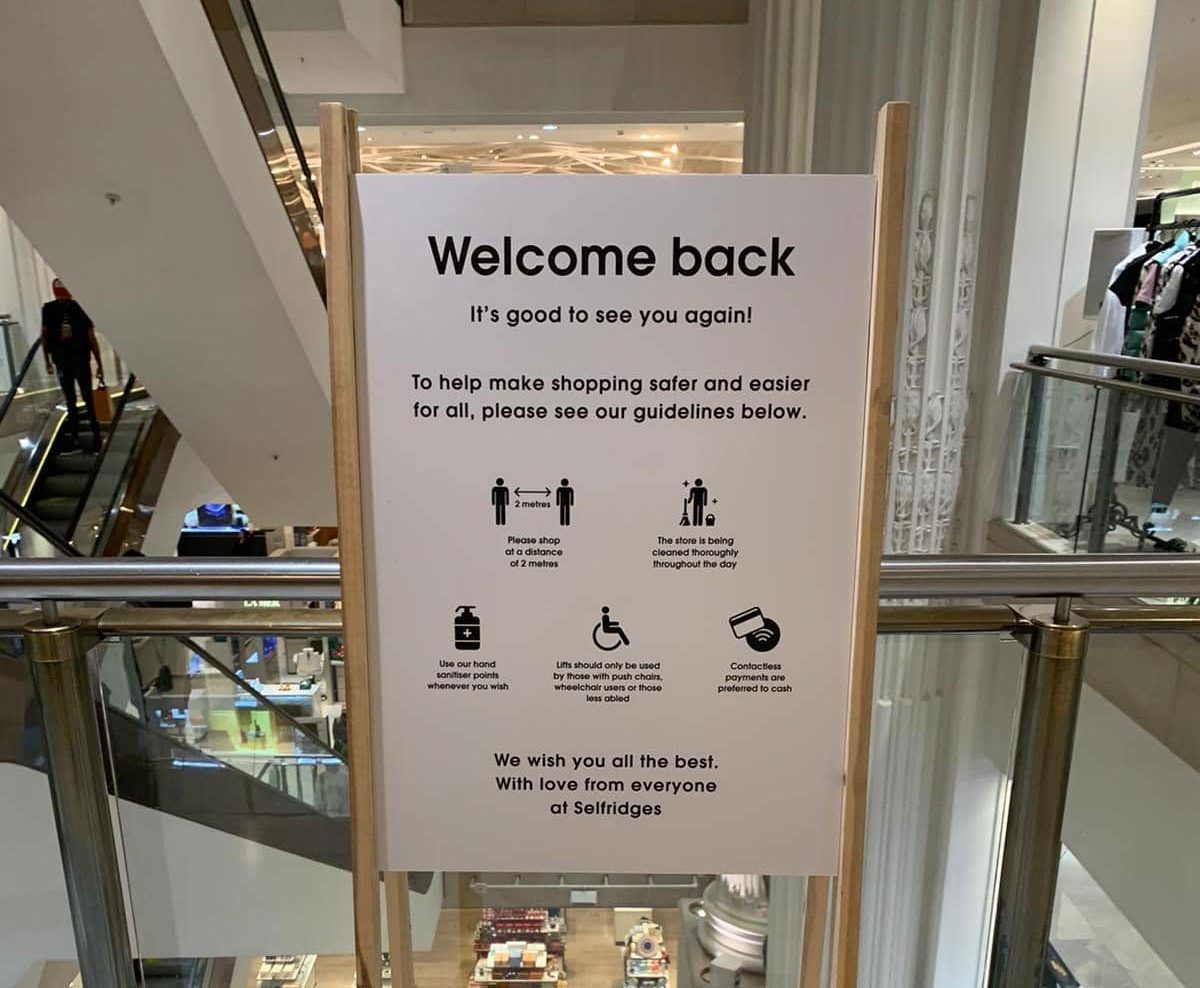 The rules
Face mask requirements, safety notices, hand gels, social distancing reminders and limited use of fitting rooms came as standard. And for the larger stores at least, one-way systems had been deployed. In fact, fixtures and fittings relating to in-store measures such as safety notices and hand washing stations, for example, largely remained the same as before 'non-essential' retail's second shutdown. This was really nice to see in a way as it meant that brands had been busy developing other aspects of their stores to future-proof the high street, such as with the implementation of engaging touchpoints and immersive moments.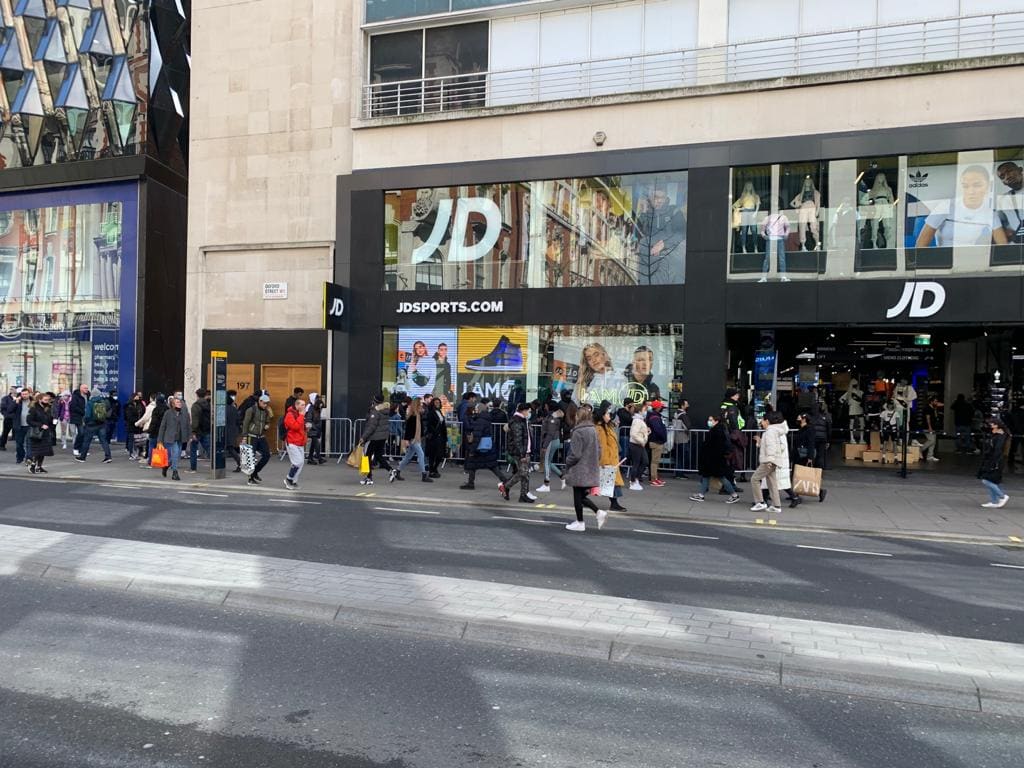 QUEUES!
With legal requirements and a moral obligation for stores to limit capacity, it was not surprising to see vast queues outside of several popular brand stores and retailers. However, it was the sheer length of these queues that came as a surprise. To give you an idea of their scale, Primark's Oxford Street queue easily stretched more than 100 metres, whilst Nike Town's queue stretched further still, eventually disappearing around the corner and out-of-sight. In fact, it is fair to say that brand stores and retailers might have had to implement some sort of queueing system, even in the absence of reduced store capacity limits!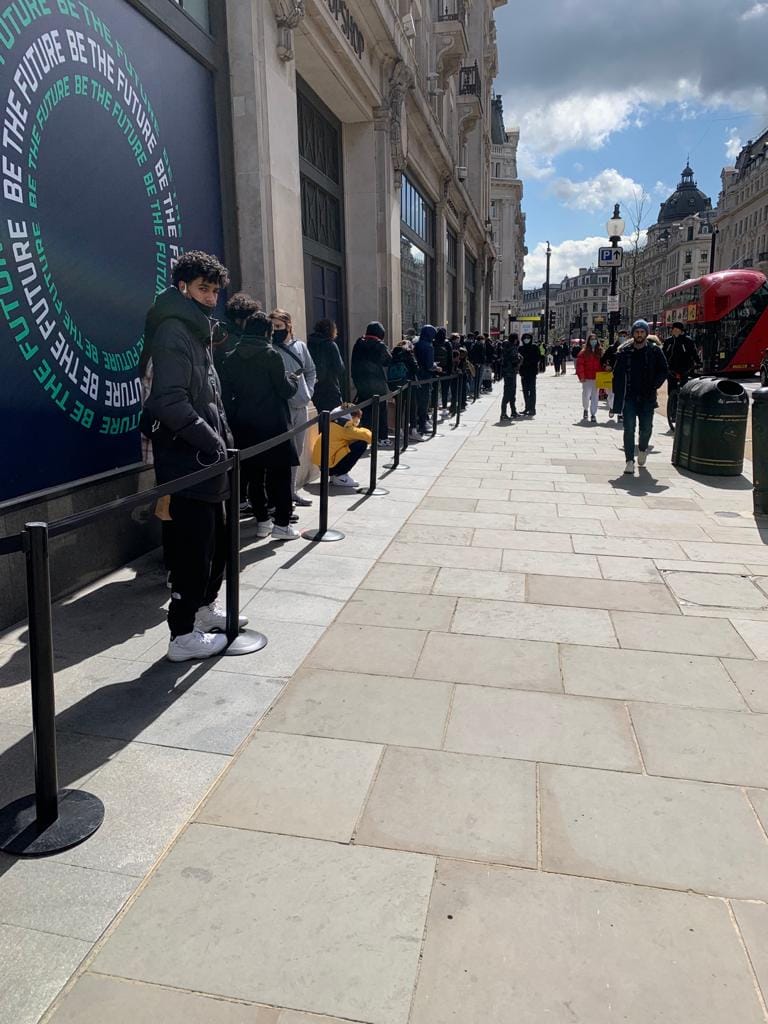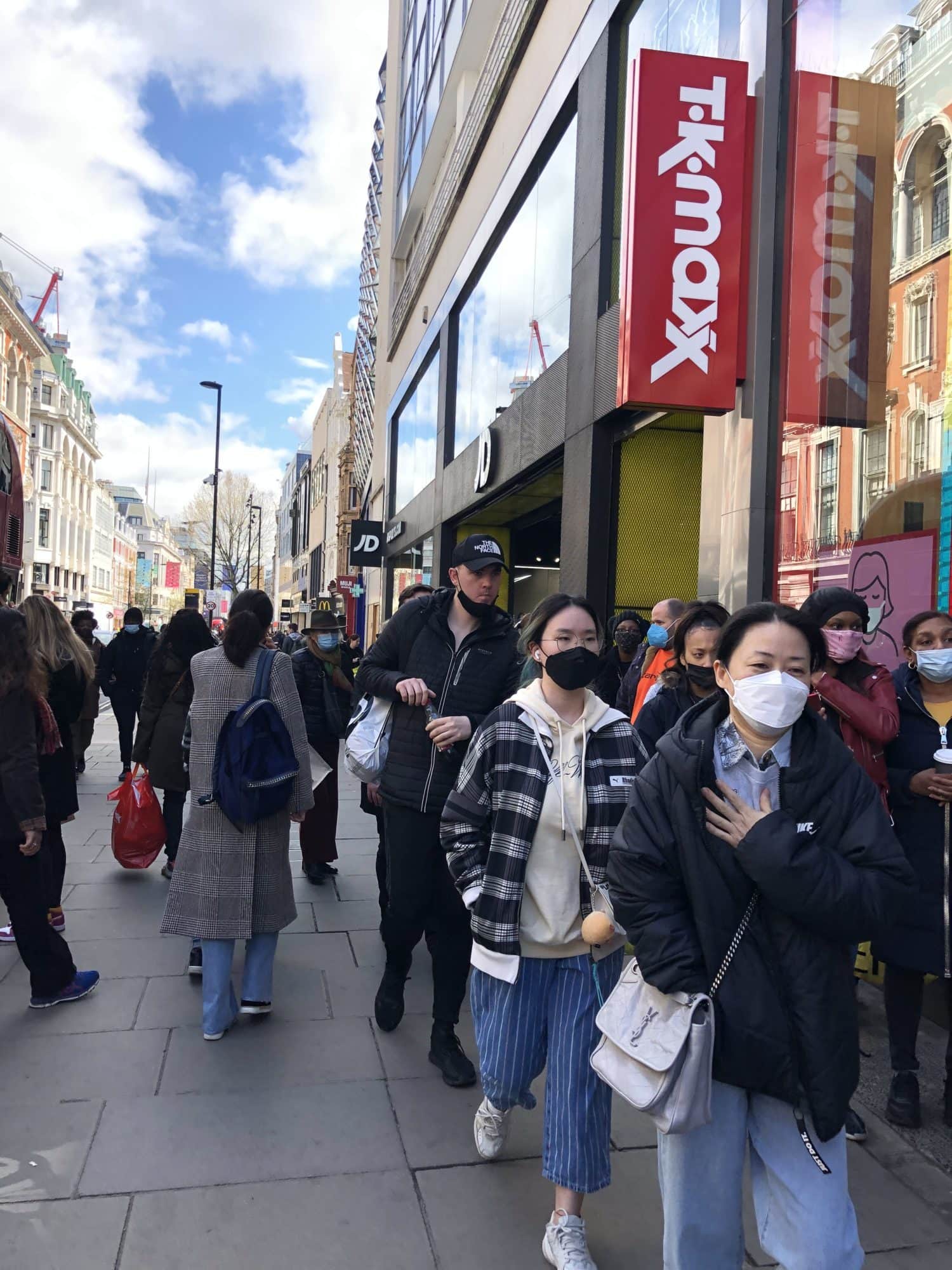 Windows
Being mindful not to spend too much of our day in queues and take the spot of a mission shopper, we focussed much of our attention on windows – and we certainly weren't disappointed! Our first point of call was the façades of Knightsbridge's gem and luxury department store, realising not soon enough that Harrods had suffered a famous Window Takeover, this time by no other than the fierce and thriving exercise equipment and media company, Peloton.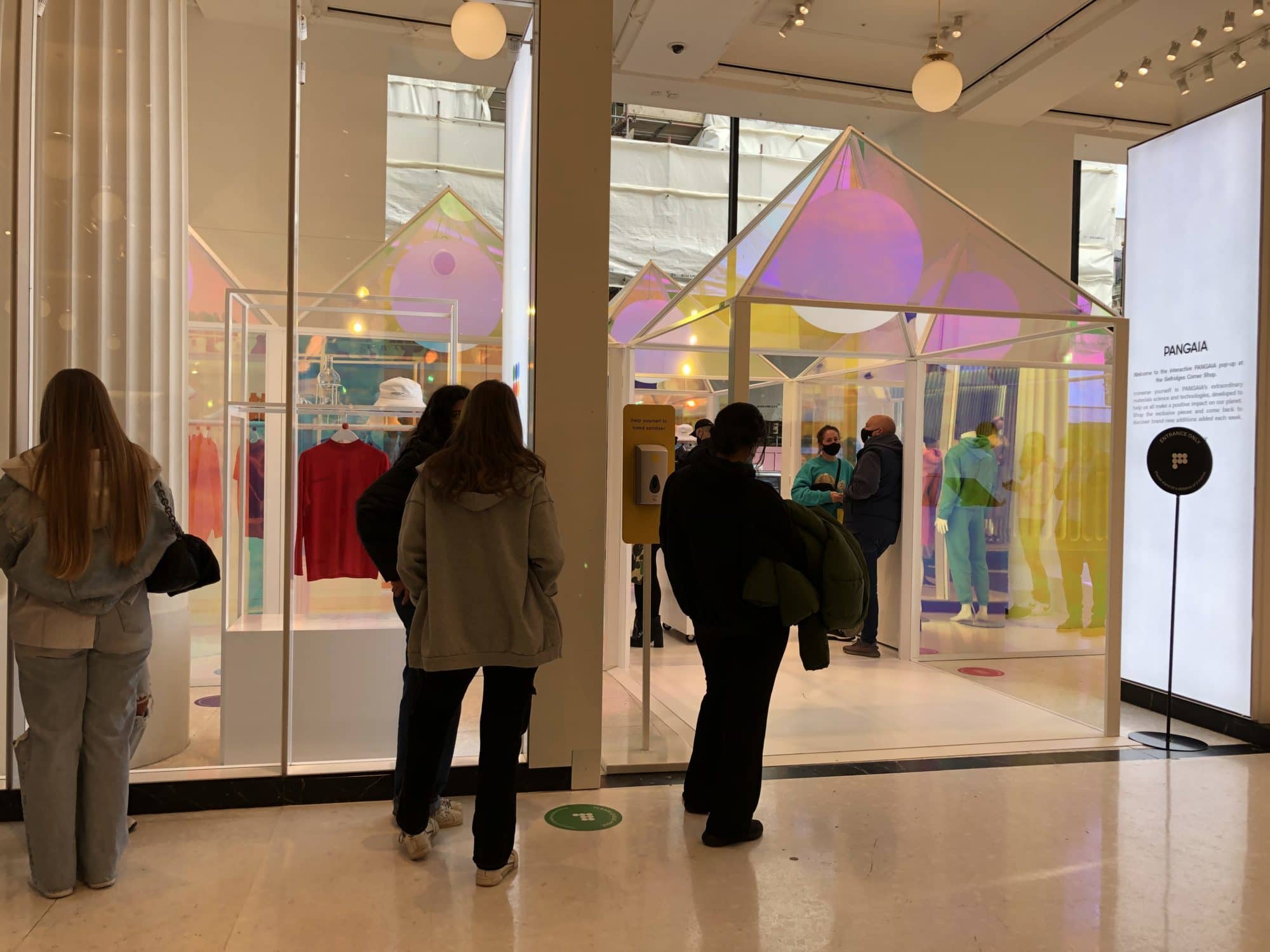 Selfridges
With brands of this luxury department store being able to leave much of the safety measures and social distancing logistics up to the retailer, such as dedicated door access and egress, and hand sanitation stations, the customer journey seemed to be all about experience. In fact, we came across a very popular experiential pop-up from PANGAIA which saw brand-fans and visitor of the luxury department store queue up (yes, more queues!) to give it a go.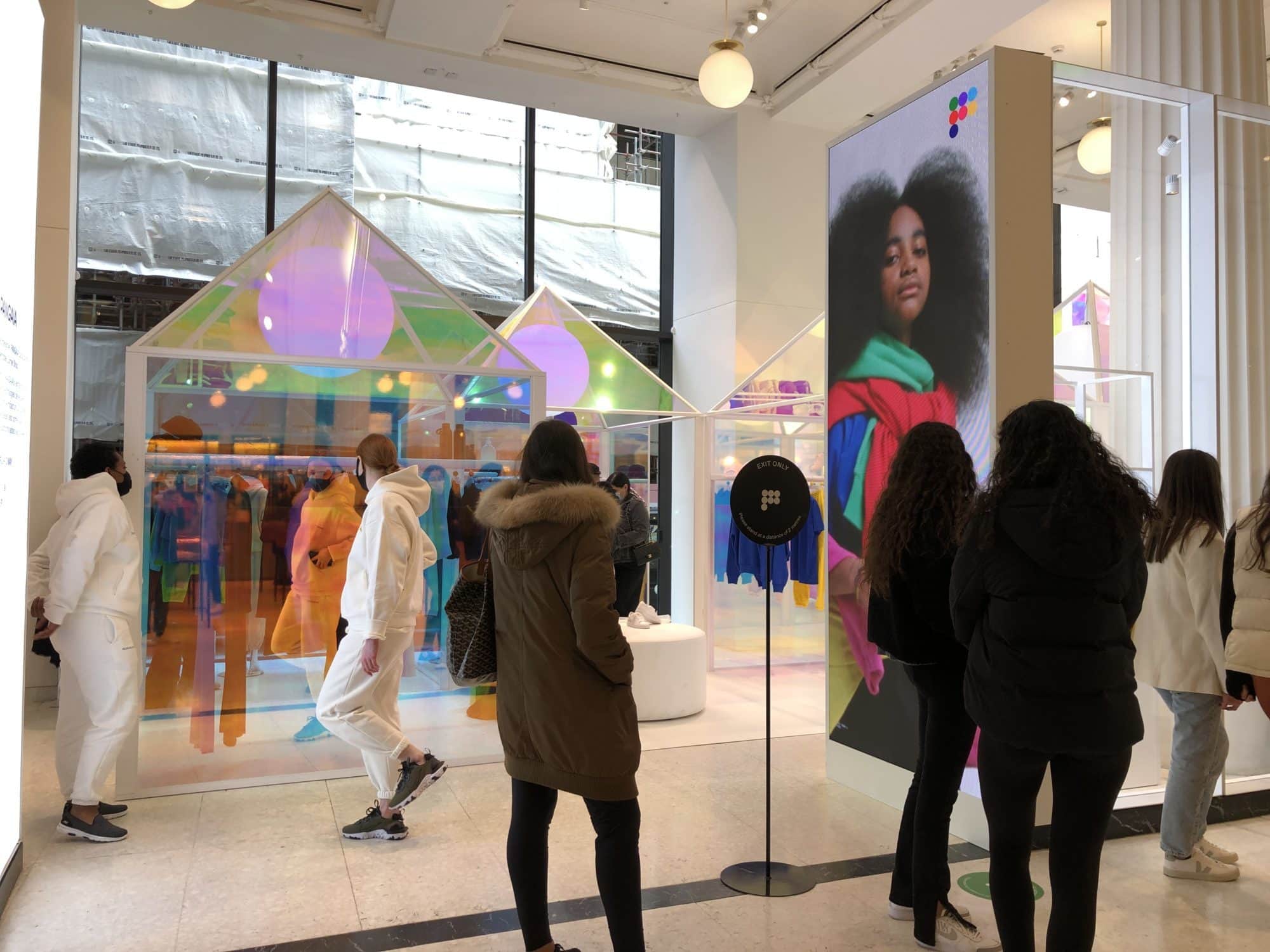 PANGAIA X SELFRIDGES INTERACTIVE POP-UP
The interactive pop-up at the Selfridges Corner Shop invites you to "Immerse yourself in PANGAIA's extraordinary materials science and technologies, developed to help us all make a positive impact on our planet" and to "shop the exclusive pieces" with new product drops each week. Illuminated by colour, the PANGAIA x Selfridges Corner Shop features a hexagonal rotating structure creating an "ever-changing giant prism of light", highlighting the brand's technology and product offering. What's more the interactive pop-up has been built using recyclable materials and is "designed to be scalable, versatile and reusable, with freestanding structures that flat pack down for easy shipping and storage, helping to limit negative environmental impact", astutely bringing us to our next theme of the day, and one of our personal favourites: Sustainability!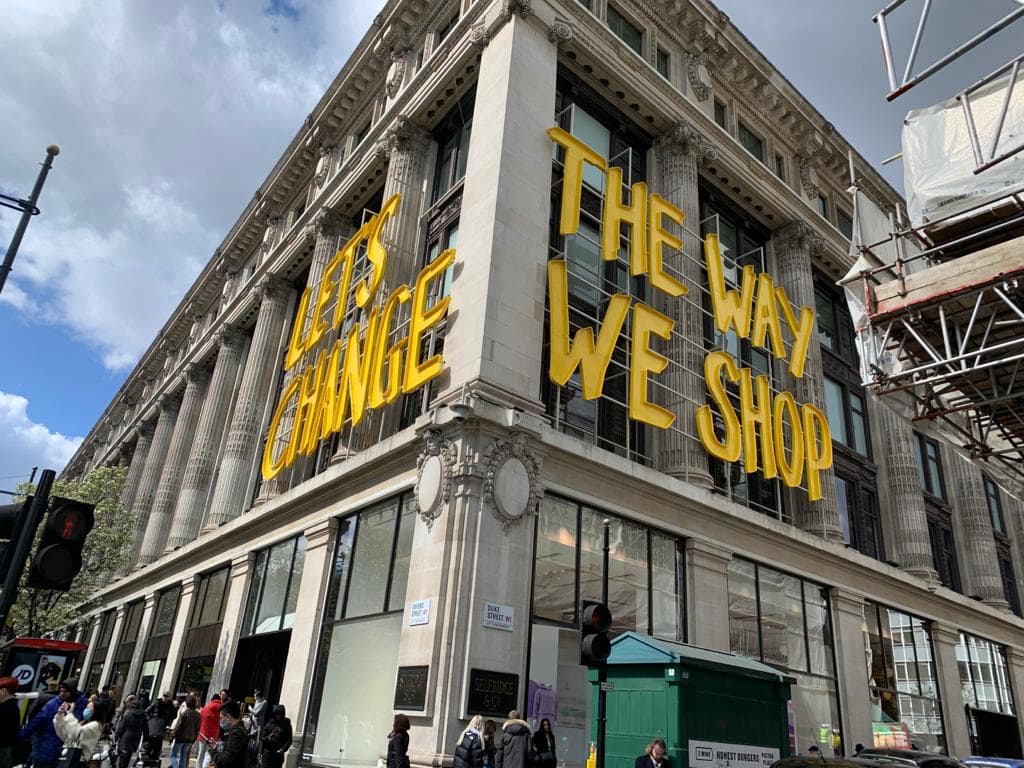 Sustainability
Selfridges are encouraging us to "Change the way we shop" through its Project Earth campaign involving eco-themed windows, pop-ups (such as the interactive PANGAIA pop-up), and brand messaging. So too are countless other brands and retailers via their instore campaign messaging and eco-initiatives…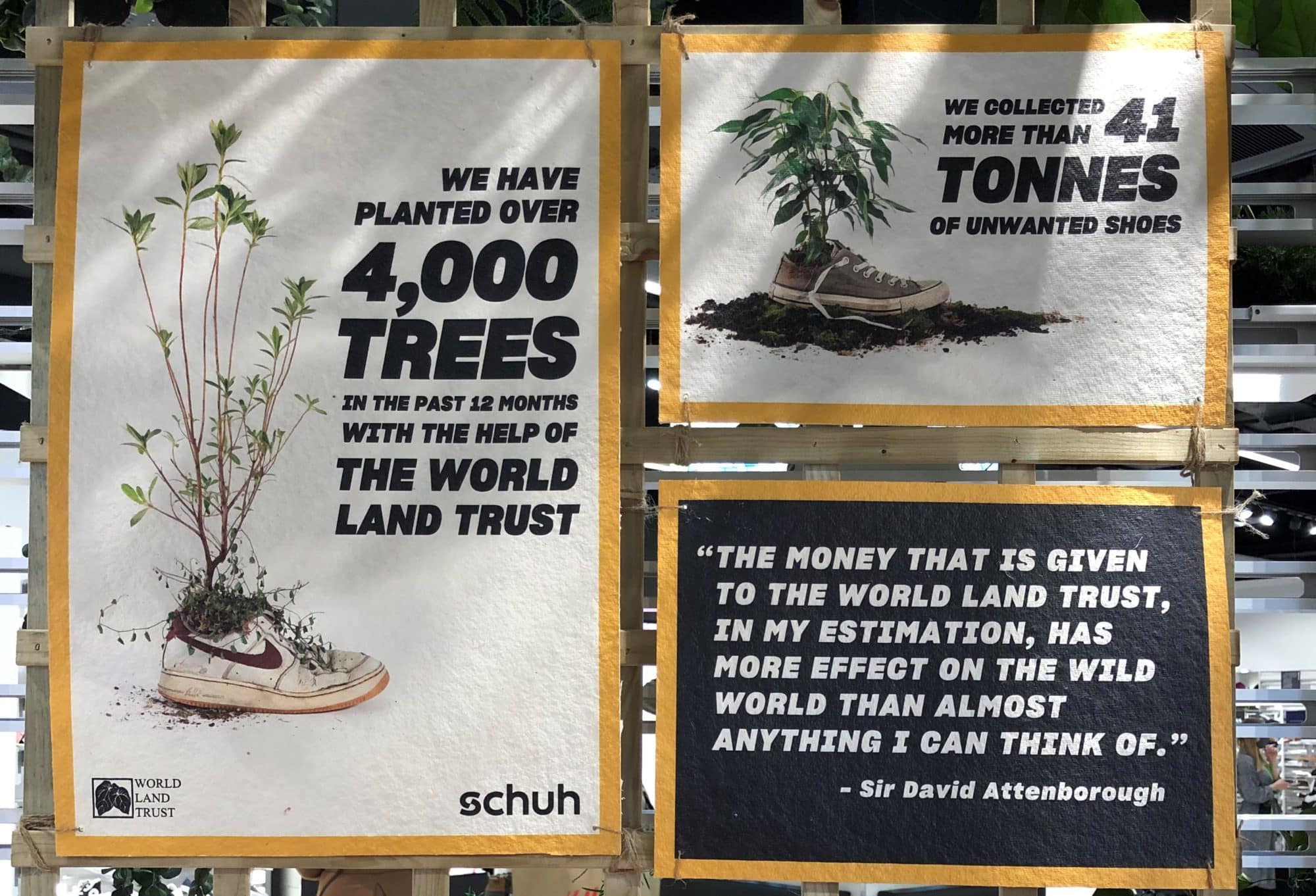 SCHUH
Providing an area for consumers to drop off their unwanted/used shoes to be properly recycled, as part of its Shoe Recycling Scheme Schuh promises to donate to the World Land Trust who puts money towards a 'plant a tree' programme for every tonne of shoes that it collects. This is communicated to visitors of the store via clear campaign messaging which can be found upon entering an appropriately designed and decorated 'hut' within its Oxford Street store.
ADIDAS
Making us aware of the damage that we are doing to our oceans via our single-use plastic deposits, adidas has dedicated a corner of its London flagship to tell us about its commitment to ensuring that none of its products are to contain virgin plastics from 2024 onwards. In fact, the art installation exhibiting this campaign messaging is itself made out of recycled plastics.
PRIMARK
Taking over the building and scaffolding wraps near its Oxford Street flagship, Primark displays campaign posters detailing its commitment to both people and planet.
Relevant marketing comms.
Aside from marketing communications being relevant to the time and the future of retail regarding all things 'Sustainability', they were also highly relevant to this momentous day – giving shoppers of London a very warm welcome.
Harvey Nichols window campaign promoting The Seated Queen product range alluded to our newfound freedoms with the easing of lockdown, whilst John Lewis let us know that its partners are excited to be welcoming us back.
Other relevant marketing comms. came from adidas welcoming customers back to its Makers Lab, Jimmy Fairly welcoming shoppers back to Neal Street, and Three letting visitors know of its impatience to say "Hi!".
Summary of the day from our
Head of Marketing
"Delighted to be out in London for re-opening day, the sheer energy and excitement was clear as we witnessed retailers and restaurants thrive once again.  Lots of hard work has been put in by the retailers behind the scenes to create a warm welcome and experience for shoppers returning. Strong welcoming campaign messaging with warm summer/colourful vibes, fabulous windows and VM, Pop ups and music! Then best of all the sustainability promise coming through strongly. It is clear to see the high street is going to bounce back if retailers carry on like this."
Vanessa Keen, Head of Marketing at Design4Retail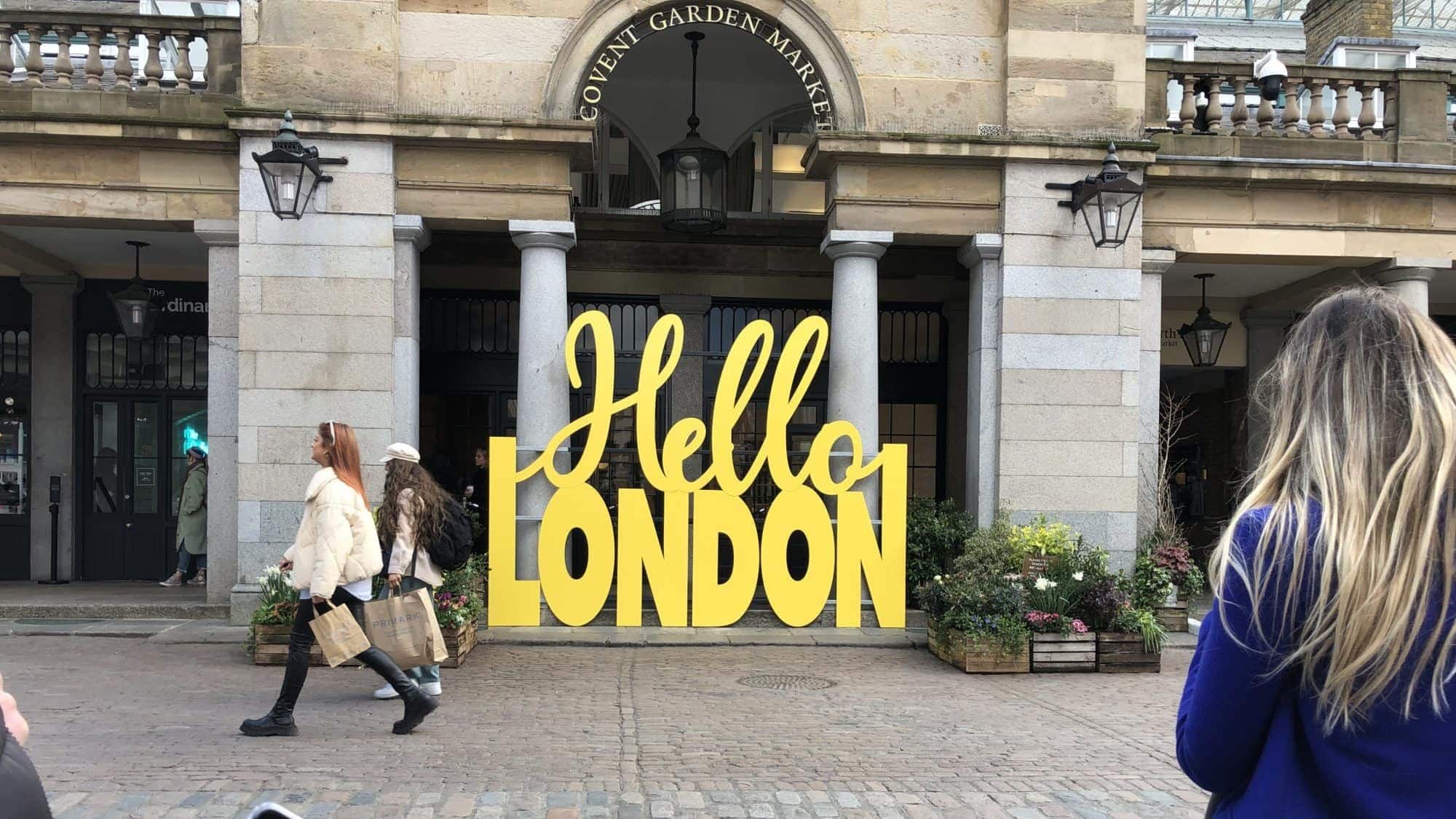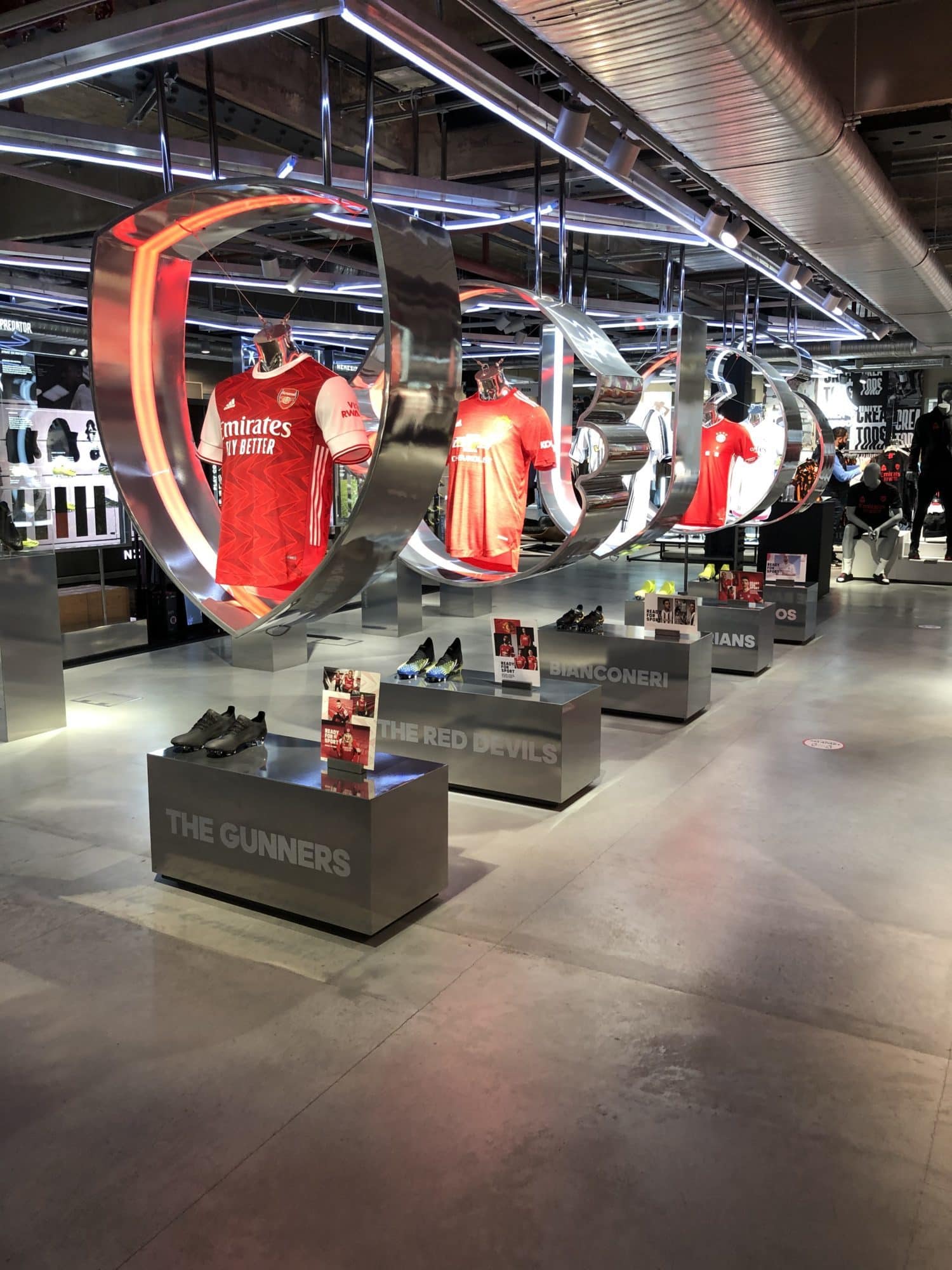 More from London…
JD OXFORD STREET
Always a pleasure to visit for its top-notch branded spaces and wall bays, interactive media and digital touchpoints, and services of engagement, JD stores typically remain at the forefront of physical retail and we can't wait to see what they do next to further add value to our high streets.
HOUSE OF ADIDAS
As one of the stores operating a one-way system, adidas has created a journey for shoppers, taking visitors of the store on a trip through its sometimes seemingly futuristic configurations and displays showcasing its popular product lines.
SELFRIDGES BEAUTY HALL & SELFRIDGES FASHION
Selfridges bustling Beauty Hall remains to be a beauty-fan's paradise with more digital integration than ever before. Oh, and beauty appointments are back!
Not forgetting to give Selfridges Fashion a mention, brands such as Gentle Monster and Kenzo are certainly making a visual impact with the art installations accompanying their hero products.
COVENT GARDEN
Squeezing in yet another London hotspot, we ventured to Covent Garden to see what was going on. As charming as ever, this shopping destination offers a sense of calm in comparison to Oxford Street and offers the perfect home for brands suited to the backstreet cobbles.