On the Road _
Selfridge & Co., London
Camera (at the ready), lights, action!
Before stepping off Oxford Street and into the UK's second largest department store, Selfridge & Co. is unsuspecting to say the least. Its greige stone exterior blends in with its surroundings, making it surprisingly easy to miss if you're not looking for it. Step inside and the exterior of this Grade II listed building is a memory of the past, a true example of beautiful store design.
It takes a while for your eyes to adjust to the kaleidoscope of colours, your nose to adjust to the layer on layer of fragrances, and your ears to adjust to the ensemble of music and horde of foot traffic.
Instantly, you are immersed into a retail experience like no other, without even having to purposefully approach a single pop-up. When you do, you will experience the likes of: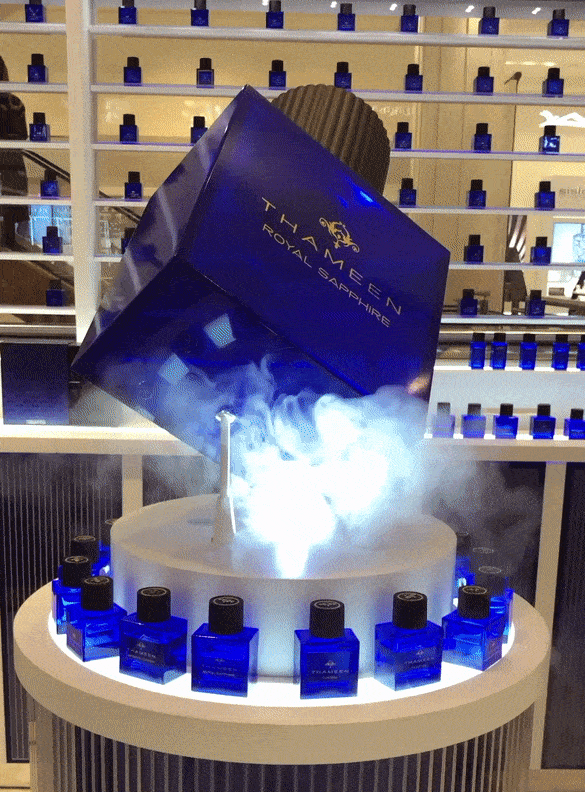 THAMEEN ROYAL SAPPHIRE
In a sea of superior retail design, it can be difficult for brands to compete. However, there is no doubt that Thameen stood out from the crowd with its giant fragrance display going up in smoke.
The royal blue life-sized bottles of Royal Sapphire surrounding the giant Thameen bottle are illuminated by the intelligently positioned spotlighting. Set up like a high-end gin bar, this brand activation certainly draws you in.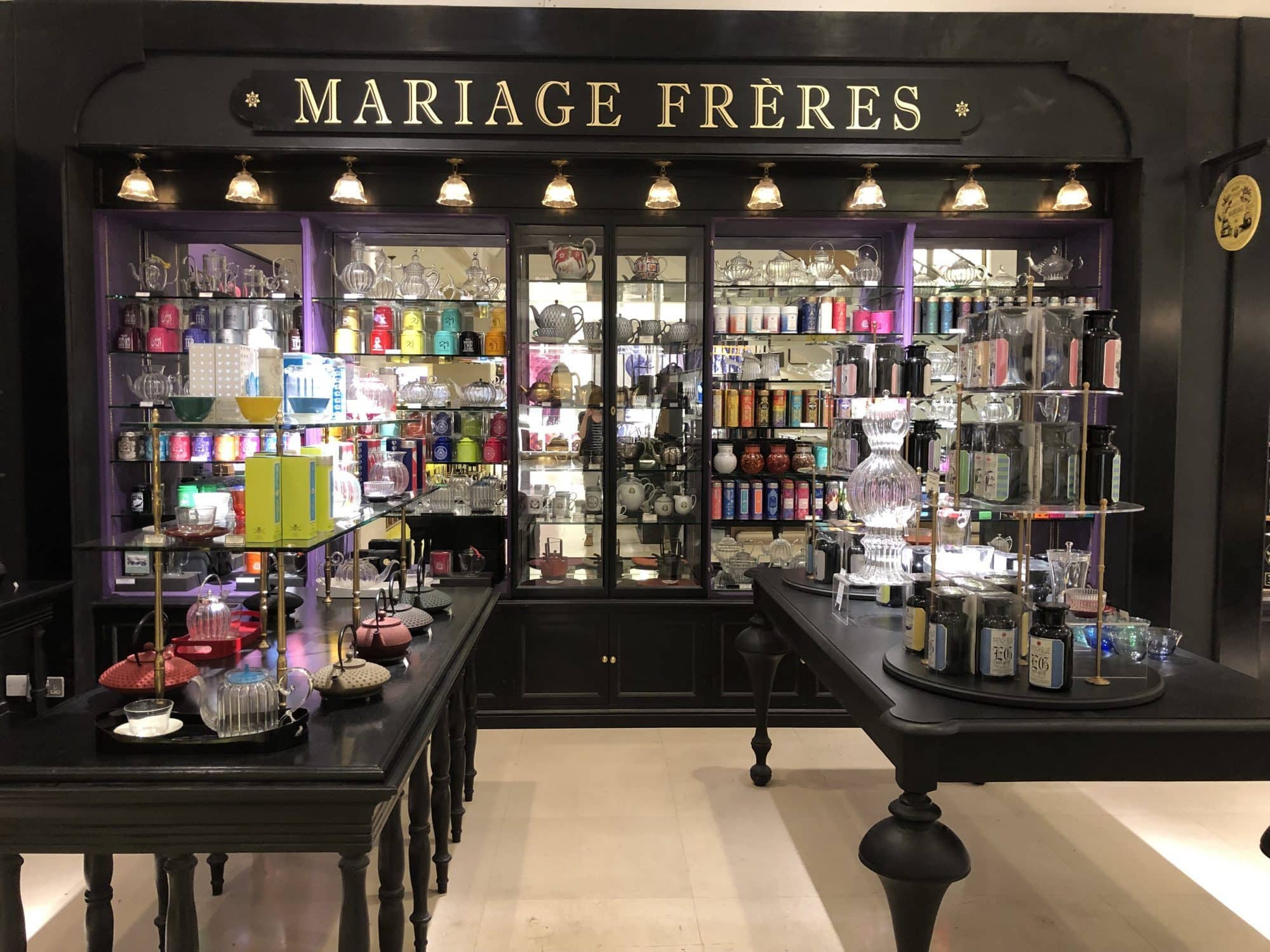 MARIAGE FRÈRES
You might think that this retail space is a product of JK Rowling's Diagon Alley but for the Harry Potter fans out there, you will be happy to know that this is a real-life brand activation that you can visit on the lower ground of Selfridge & Co.
An eclectic mix of black furniture, glass shelving, gold writing, mirrors and vintage lighting paired against a black backdrop, this retail space displaying teapots and vials really does feel magical.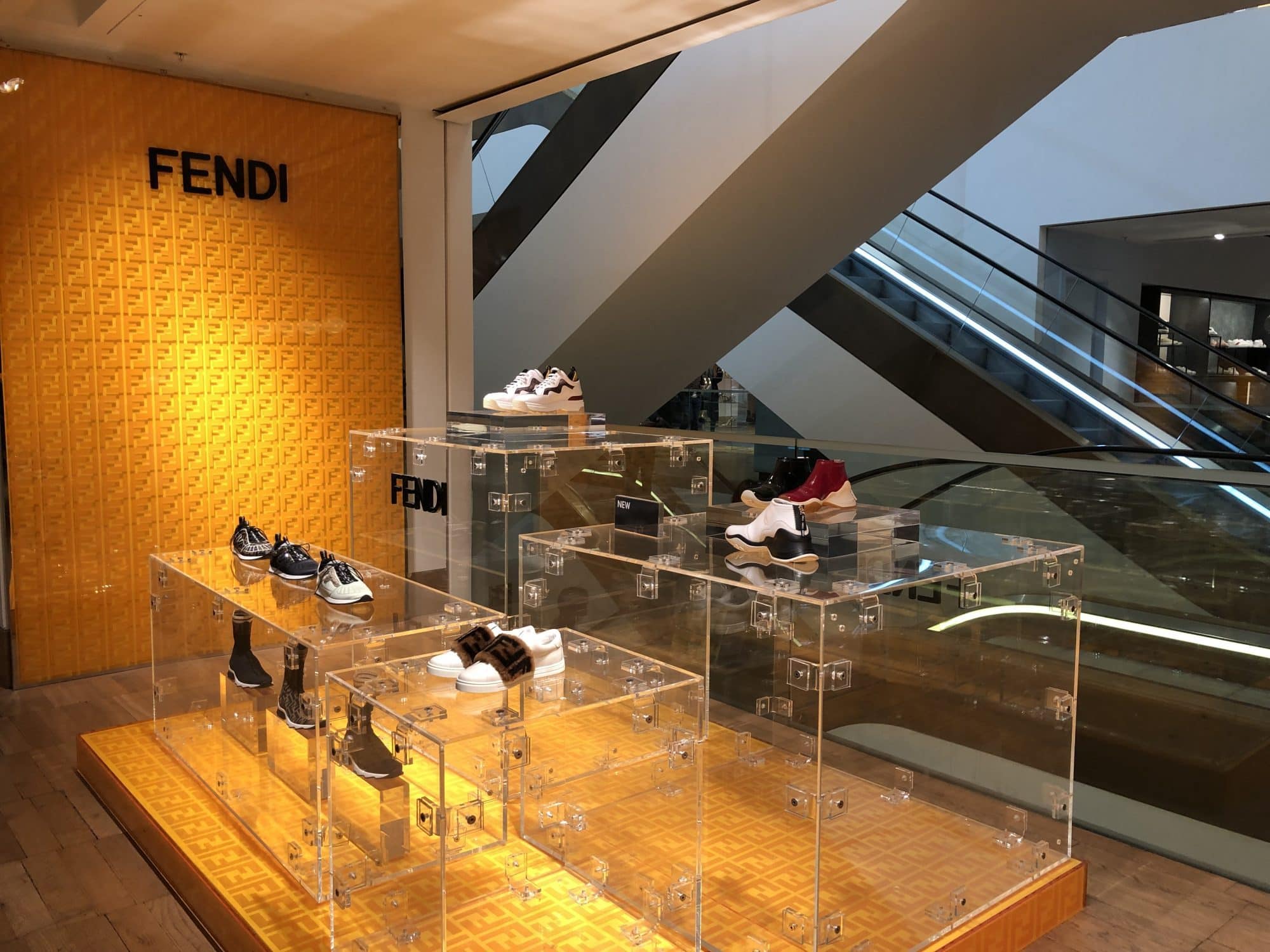 FENDI
This simple FENDI store display cannot be missed. Its black logo paired against a bright orange background draws your eye over, first to its branding and then to its designer shoes.
With its clever use of colour, texture and lighting, FENDI has really given its shoes the attention they deserve. Using transparent display stands, it omits clutter from its temporary retail space, keeping customers' attention focussed solely on the brand and its shoes.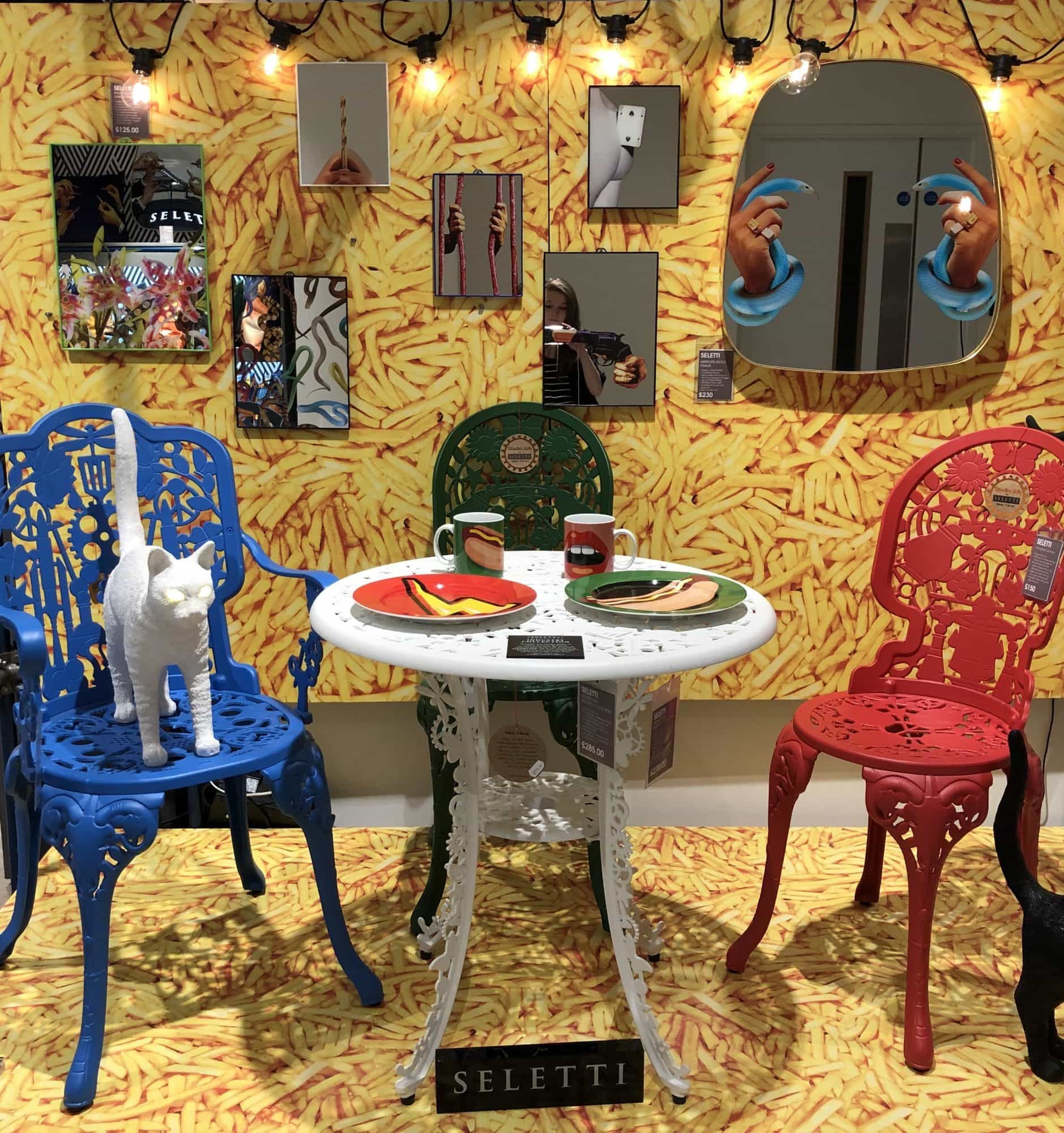 SELETTI 
Shabby chic in style but with a modern twist, this wacky SELETTI pop-up is undoubtedly the most instagrammable display at Selfridge & Co. to date.
Its use of primary colours and an abundance of textures paired with fashionable pendent lighting and photographic art really gives it an edge.
Its imperfect in every way, even down to the skewwhiff SELETTI logo, and we love it!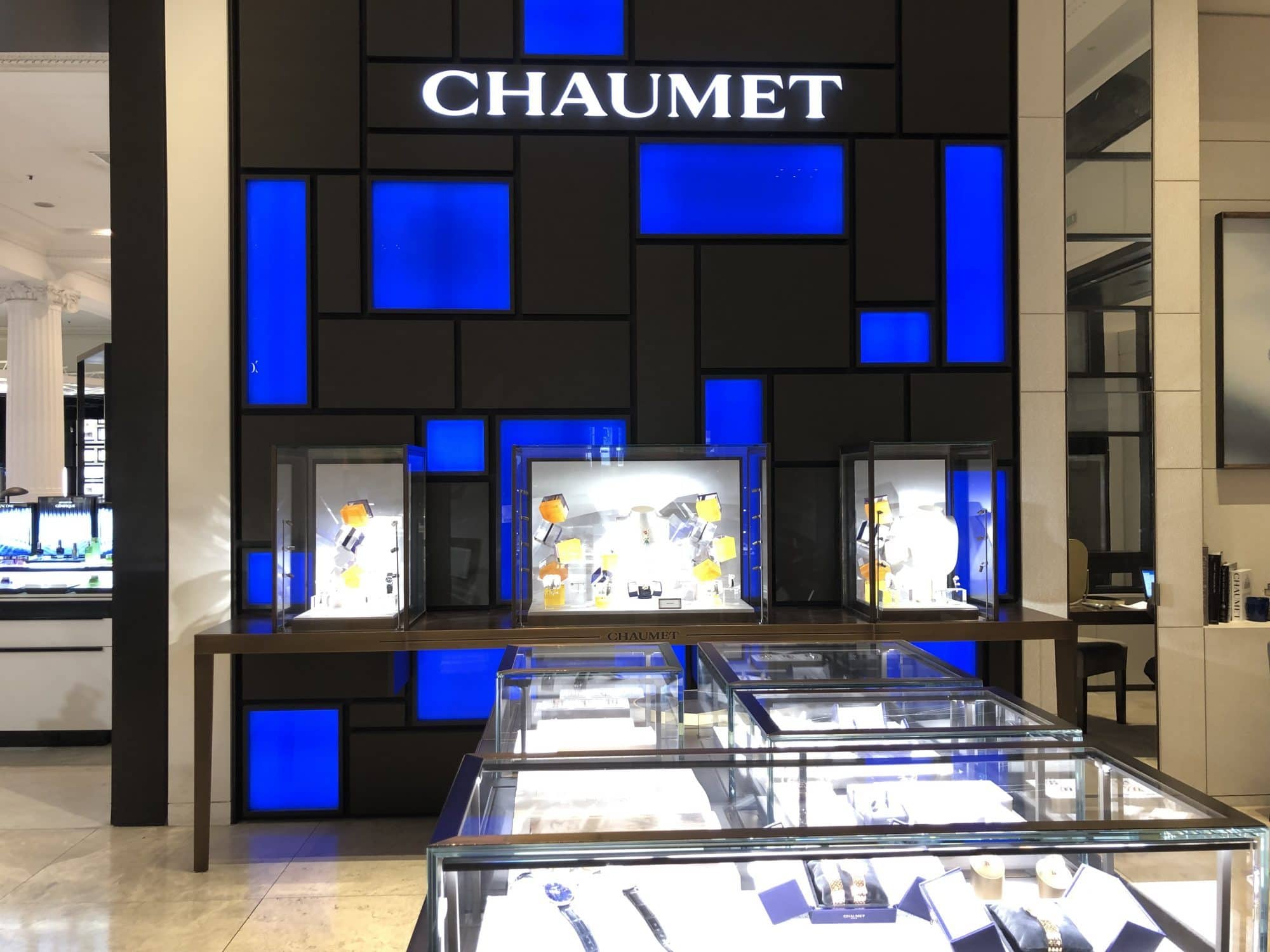 CHAUMET
Chaumet's Piet Mondrian inspired pop-up is creative yet militant. Its choice of colours creates an impression of sincerity and precision.
Bold and authoritative in design, this brand activation is owning its space, using a geometric cube theme throughout to showcase its latest and greatest collections.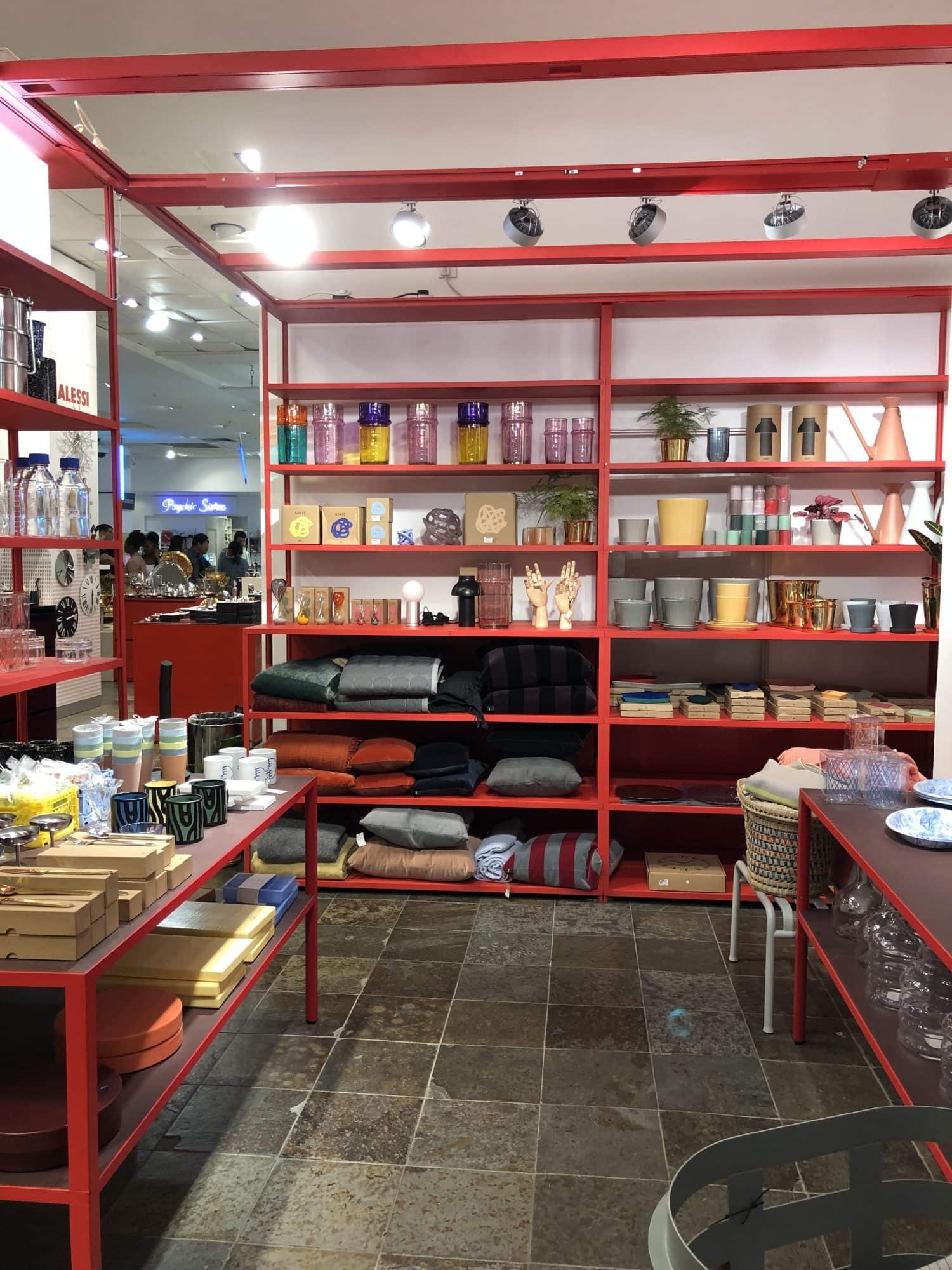 HAYS 
Very cleverly, Hays has achieved a balance between industrial, homely and playful, ensuring that potential customers of all styles and tastes will waltz over to take a look at its handsome homeware.
Its meticulously organised product display on the shelves is disrupted by aprons hanging down from the uprights and laundry baskets placed on chairs – an unusually comforting reminder of home.
The use of bright spotlights bouncing off the red beams really makes this temporary retail space POP.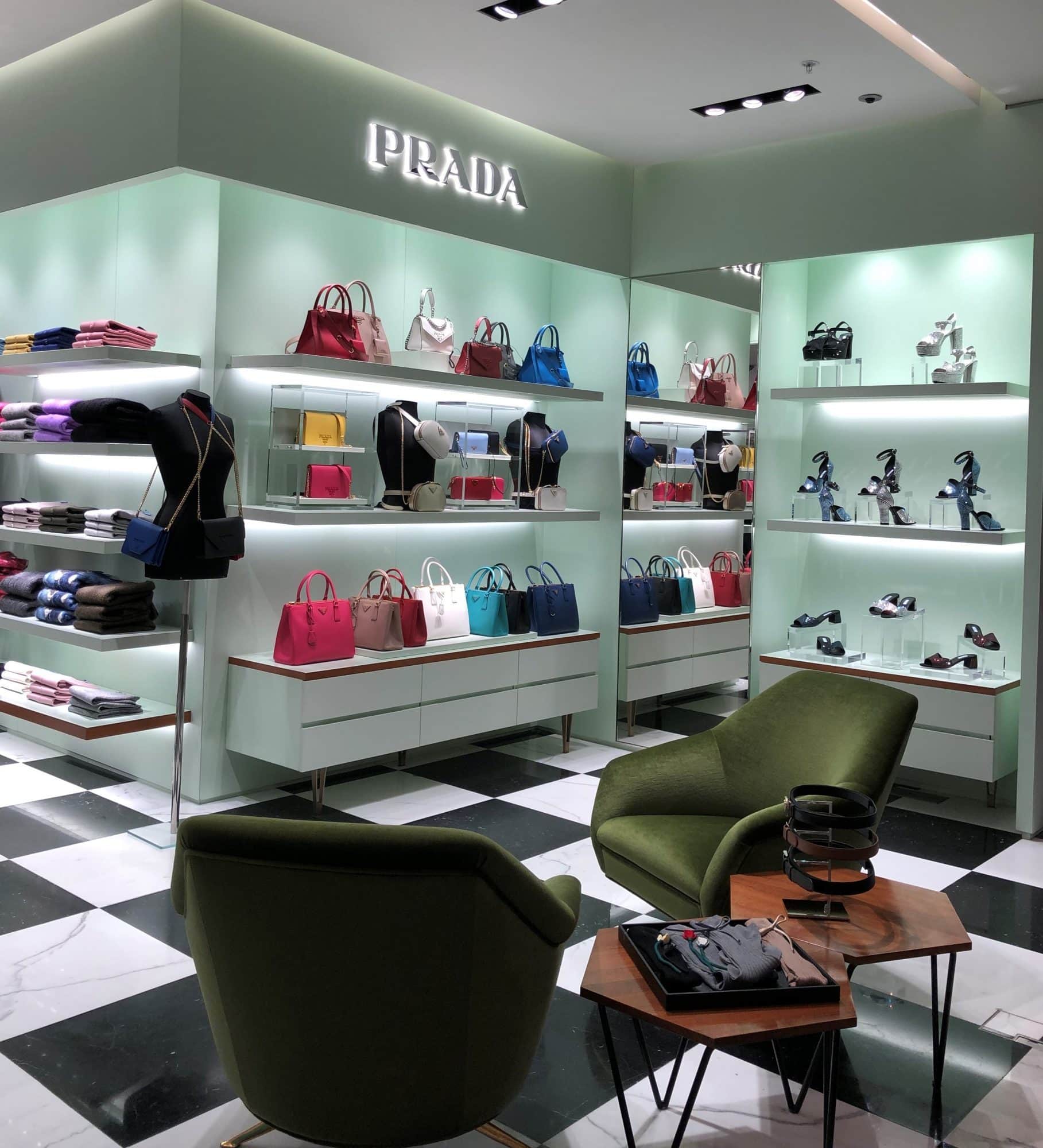 TAKE A SEAT
Doing their best not just to create a simple display, but indeed, a comprehensive shopping experience, it is clear that brands are working hard to accommodate the shopper, not least by providing seating in their temporary retail space.
Have a look at the photos below to see who is providing seating in their temporary retail space.
D4R is committed to bringing you the latest and greatest retail design from around the globe. Of course, you will have to take our word that these pop-ups really are at Selfridge & Co. because in a week, month and year from now, the department store will be transformed with new temporary retail spaces and brand-activations. Keep checking back to see where we go next!