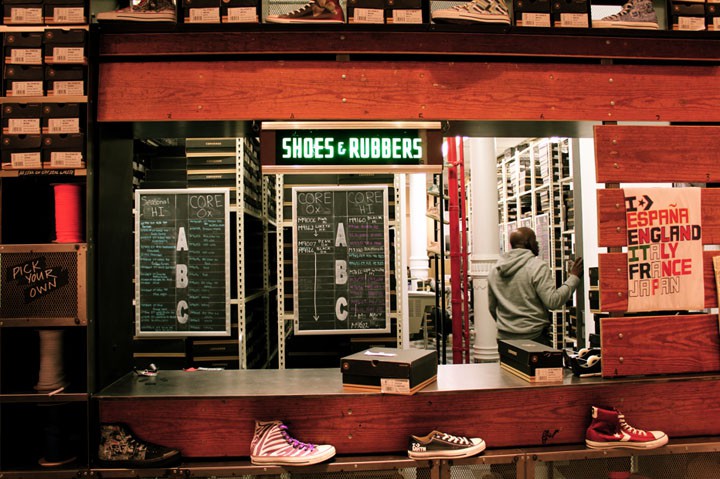 As a retail design agency, we know all about the ins and outs of retail. From window displays to point of sale, every nook and cranny needs to be carefully designed to make the most of your products and create the best possible environment for your customers. But with so many elements to consider, which are the most important for your store? We've stripped it back to our top 5 tips for retail design agencies – read on to find out how to make your store a success.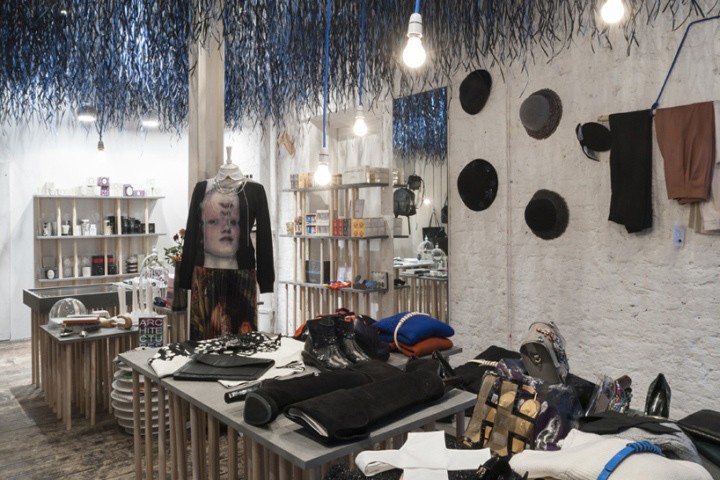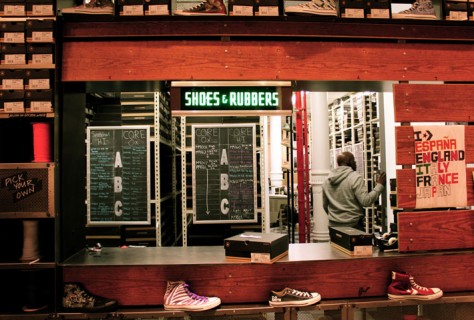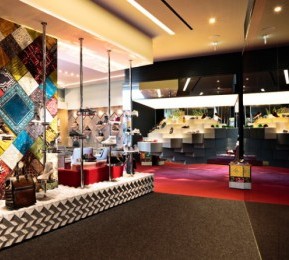 First Impressions Count 
Customers start to form an impression of your store before they've even stepped through the door. They make a decision on whether or not to enter based on the exterior appearance of the store. For this reason, it's important to impress them with spectacular window displays. Great window displays showcase a small selection of products in a clear, attractive way. It is not effective to cram as much merchandise as possible into the space in order to show more of what's on offer. This is too much for the customers to take in and they are unlikely to be tempted by your products. Also, it is important to ensure your window displays are clearly lit and shadows are minimised!
Turn Right
Research suggests that around 90% of shoppers subconsciously turn right when they enter a store. Make the most of this opportunity by placing the products you want your customers to see the most in this area. Create an attention-grabbing display to draw your customers in and tempt them with your choice of products. This is known as a power wall in the retail industry and is a great way to ensure all of your customers are seeing exactly what you want them to. This is the place for bold colours and daring designs!
Tell a Story
Most retail design agencies know that the most effective stores engage a customer and encourage them to stay longer, giving them more time to shop and you more time to persuade them to make a purchase. Creating an experience that appeals to multiple senses is the best way to ensure they are focused on your store. Make use of music and sounds, give them something tactile to engage with and make everything as visually appealing as possible. The more senses your store appeals to, the longer your customers will be hooked.
Follow the Path
Customers tend to shy away from cluttered areas unless they are on the hunt for something specific, so carefully design your store to create clear paths for your customers to walk along. This is where making use of a retail design agency could be useful as when planned carefully, it is possible to create a path that leads customers past all of your important products. The more products your customers see, the more likely they will be to find something they wish to purchase.
Last Chance
The last chance you have to make a sale is at the point of purchase. This is the area around the checkout and is often the area customers make impulse purchases whilst they are waiting to pay for their goods. This is the ideal location for promotional stands and new products as the customer's attention will be focused on their surroundings as they are waiting in the queue. Again, less is more as cluttered areas do not hold the customer's attention for very long.
Take a look at our extensive retail design portfolio and get in touch today to find out more about what we can do for you and your business.
The Boxpark in Shoreditch is the world's first pop up shopping centre. Constructed from refitted shipping containers, it's home to a plethora of independent fashion brands, galleries and cafes. In such a unique space, small brands are able to support each other, creating a truly inspiring space for retailers and shoppers alike. While Boxpark is the first, we hope to see more pop up malls appearing around the world, making independent talent available to all.
It seems as though instead of becoming a dying out trend, pop up shops are about to become more popular than ever with a wider range of businesses investing in temporary spots. As a retail design agency Design4Retail play an active role in creating exciting and inspiring pop up shops for the British high street. If your business could benefit from our skills and expertise, or you would like to learn about more top tips in retail design, get in touch with us today and we can help you reach a whole new base of customers around the country.