Adaptation _
Our 2021 Retail Predictions: Part Three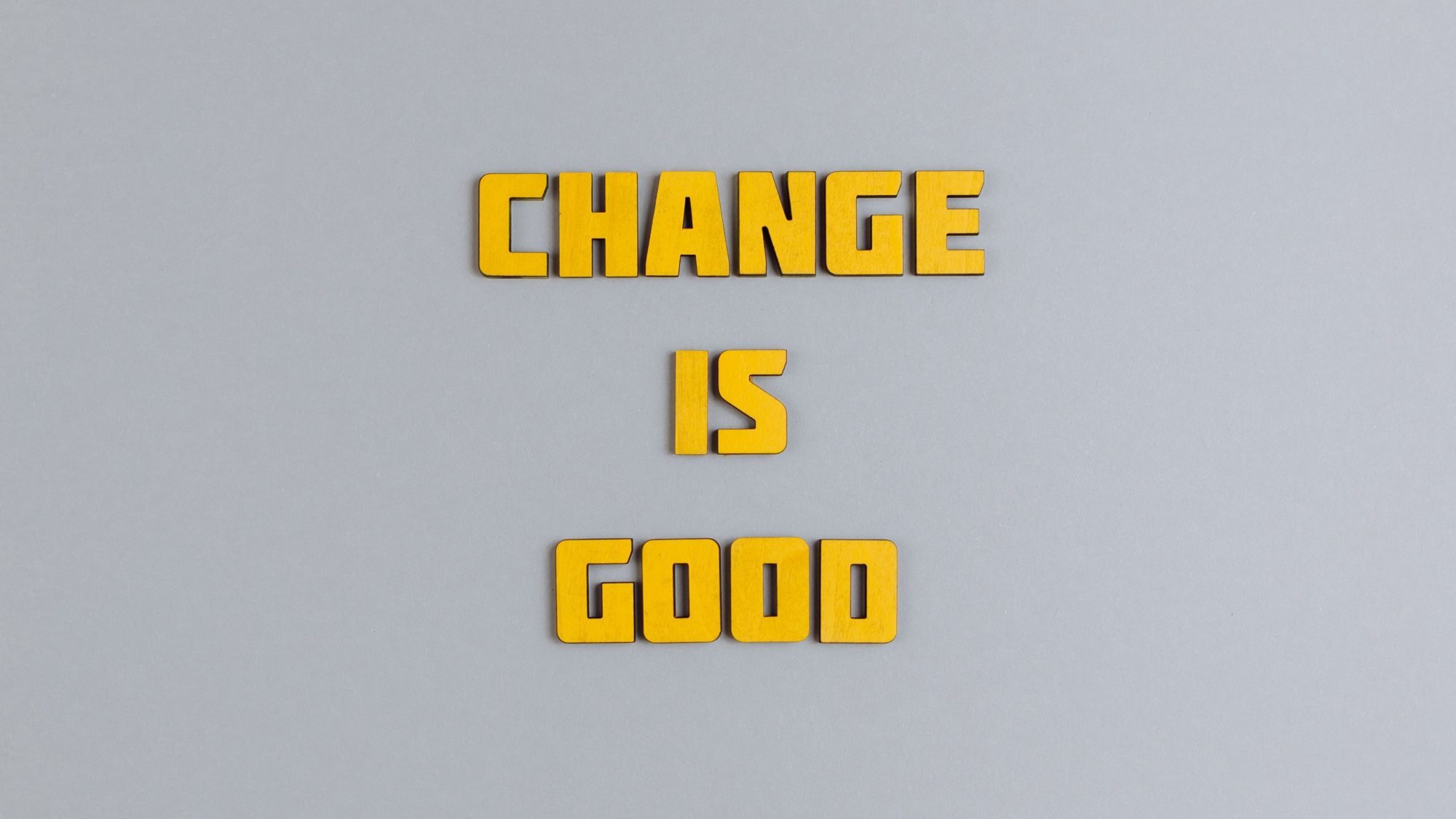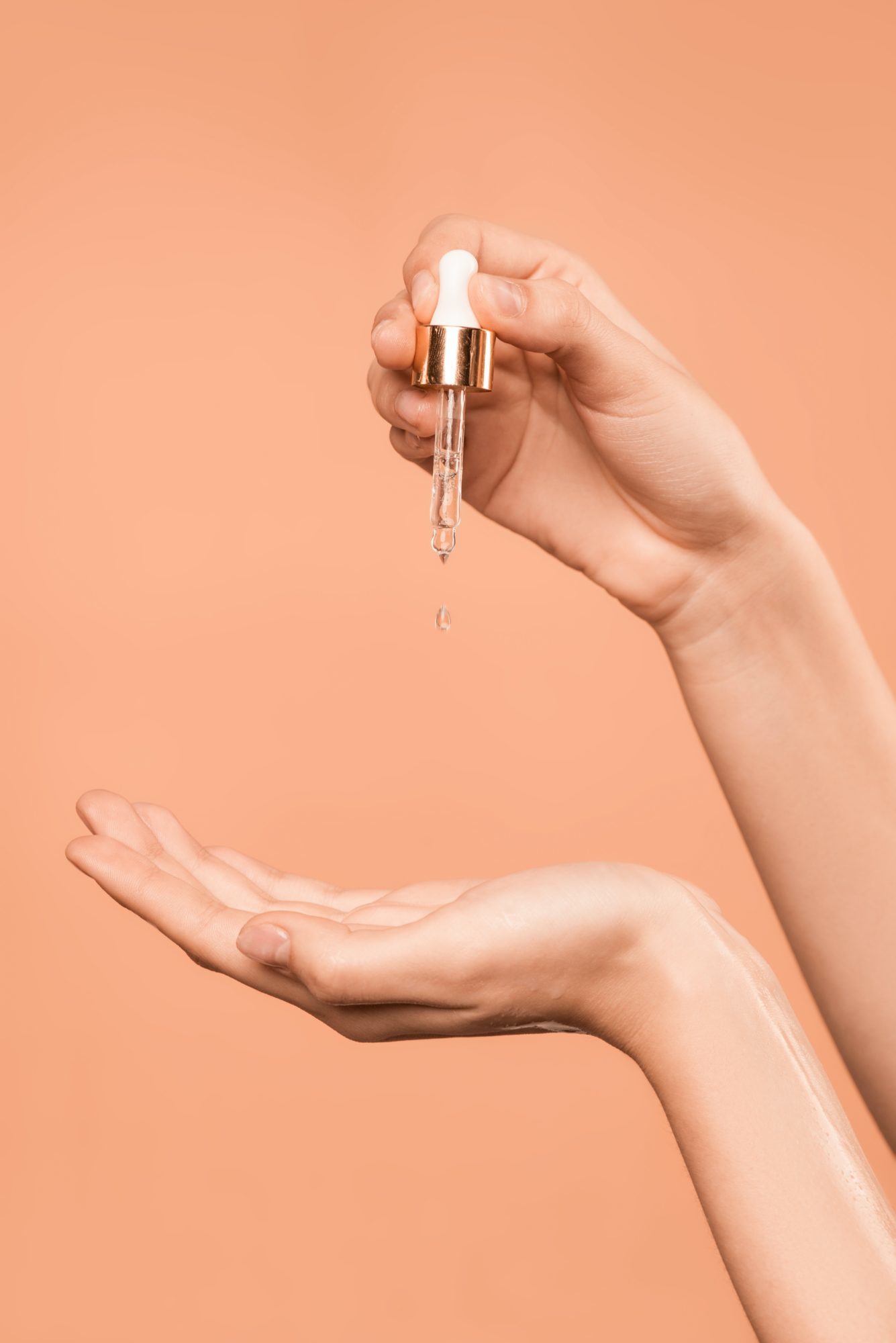 A new pivot to digital
ADAPTING FOR NEW DIGITAL SHOPPERS
New immersive experiences in the digital realm will need to support, and at times replace the physical experience in-store. Product testing is one important tactile operation that has quickly had to be omitted from the shopping experience and this is most keenly felt by cosmetic and perfume brands. A number of brands have responded with smart digital solutions to the problem, so as to continue to offer an engaging experience that allows customers to understand this intangible product.
Perfumer Fiole offer a digital avenue to experiencing luxury scents for their clients in a bid to disrupt traditional fragrance retail. Taking their expertise online, customers are given a personal virtual guide to fragrance.
After answering a questionnaire customers are delivered a sample box of six numbered recommended scents to match their profile and preferences, alongside educational tips teaching them how to analyse each scent. Once a favourite has been chosen, a sealed envelope will reveal the product name to allow purchase. Through this approach, Fiole strips back the complexity of fragrance buying, removing the emotive language of naming devices and providing a service comparable to that in store, in the comfort of home.
Cosmetics brand Molton Brown uses visual cues to help customers identify their perfect scent within their online store. Building on an algorithm developed by The Future Laboratory that was used in the Fragrance Lab experience in Selfridges, the online tool matches scents to customers according to an individual's taste based on visual choices. The chosen selection of images that create a profile of the customer's personality can be used to discern which types of fragrance they would gravitate towards.
With a revitalised focus on creating better, richer retail experiences across all platforms we will see a move toward more meaningful and functional digital integrations that deliver seamless process for customers.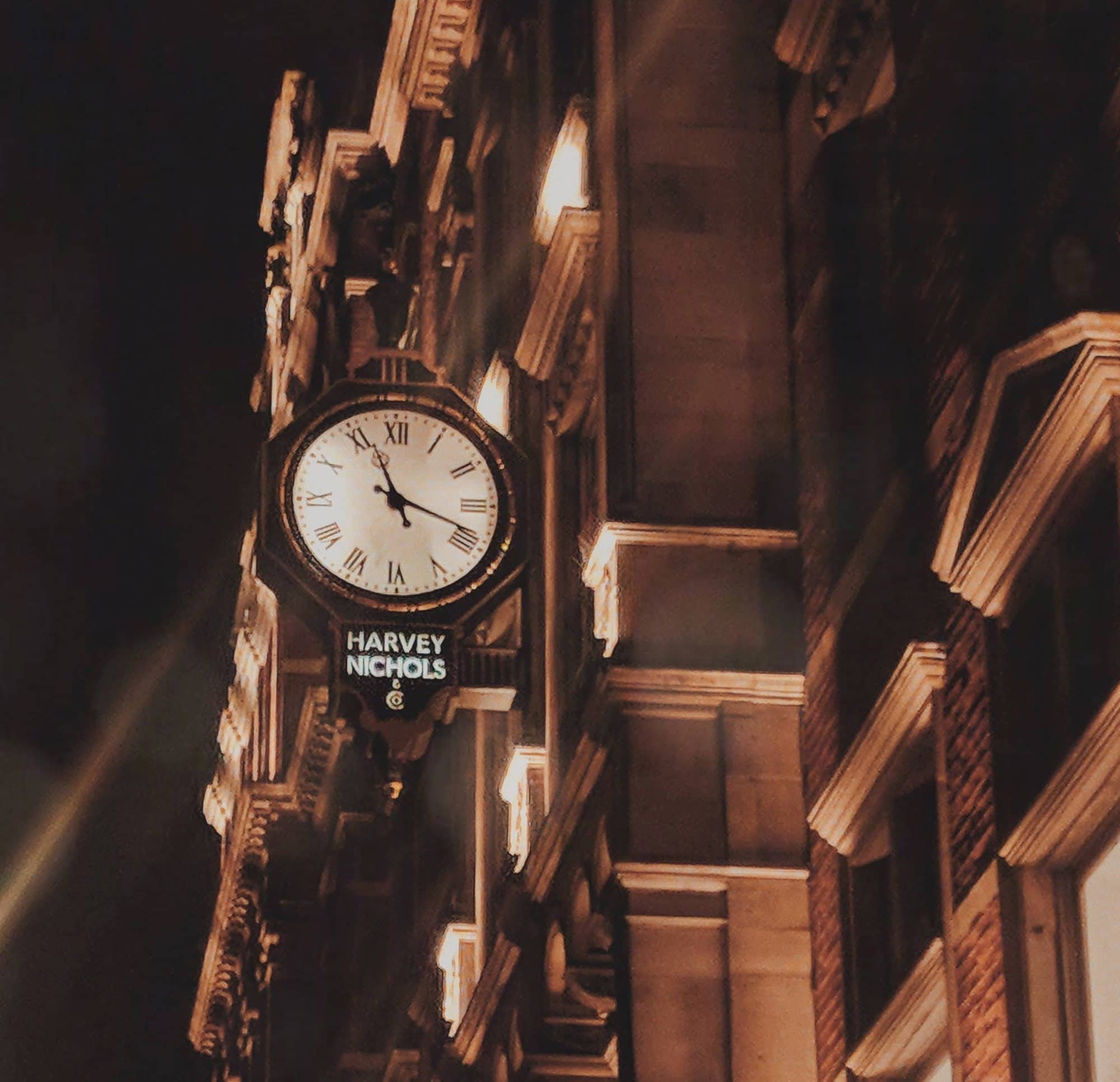 Finding new direction
DIVERSIFYING PRODUCT AND SERVICE OFFER
For retail stores to succeed in a commerce landscape that has leant toward digital, complementary services will need to be added to the experience portfolio. These additional offers have the potential to significantly elevate the overall appeal of the store and more forward-looking retailers are beginning to take on the role of service curators instead of simple transaction hubs at their physical stores.
Drawing inspiration from other sectors many brands are diversifying into areas that complement their core offer, and have real value to their target audience. These services must be delivered holistically, with each stage of the customer journey across all channels considered for how it will support the curated service offer.
After care and product support services such as Restory at Harvey Nichols are on the rise as part of this expanded service landscape. There is potential for department stores and brand spaces to move to provide valuable out of home spaces to their customers that show consideration and understanding of
their needs.
Physical retail still has a critical role in the commerce landscape with established retailers not only expanding their service offer, but also an expanded product offer, acting as curators to small independents. Providing a valuable space for brands of smaller scale to enjoy a physical presence not only uplifts their own offer to customers, but allows them to provide valuable support to their community and local small businesses.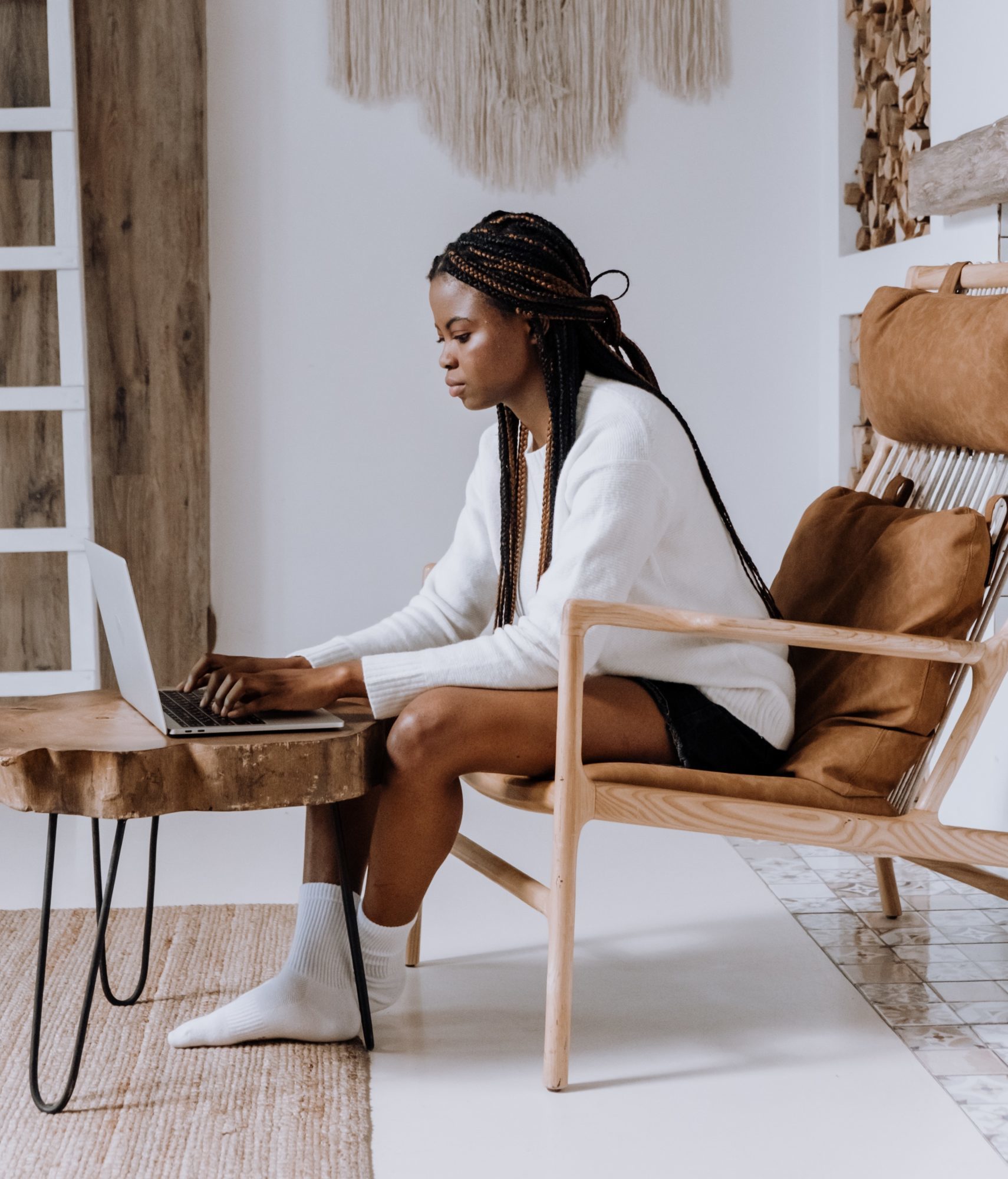 Adapting to delight
REINVENTING PRESENTATION FOR 'IN-SPERIENCE'
As the Covid-19 pandemic has driven events and experiences into the home, the so-called "insperience economy" is set to boom, with its value predicted to reach £168m by mid-2021 (Barclays, 2020).
2021 will see new technologies and more innovative concepts continuing to deliver consumers the connection to real-world activity they crave. During last year Amazon launched Explore, a platform for live virtual experiences led by local experts. Offering a range of digital adventures with a focus on learning and creativity, all in real time. Activities include taking a French language lesson from the streets of Paris, or a traditional cooking class from a Buenos Aires kitchen.
The platform's two-way communication between the host and the viewer turns the user from a passive audience member into an active, present participant in the experience.
Similarly, in October, booming virtual meeting platform Zoom announced a new marketplace for virtual experiences. Called OnZoom, the platform allows Zoom users to create, host, and monetise traditionally in-person events, such as stand-up comedy, improv theatre, or craft lessons such as life drawing or pottery.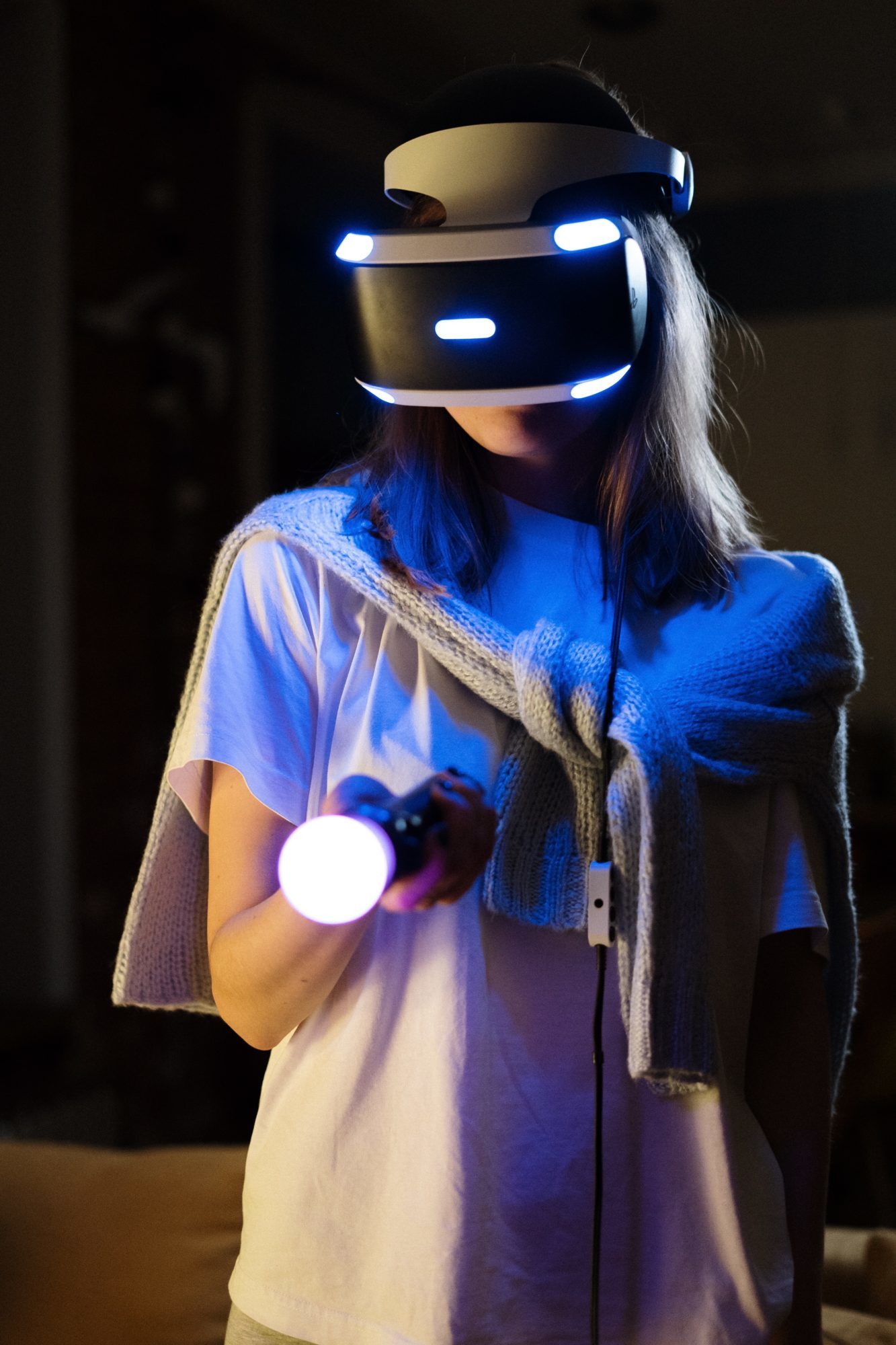 CULTURAL INSTITUTIONS
Before England's second lockdown, London's Royal Opera House (ROH) had planned its first virtual reality opera. As cultural brands and institutions adapt to the ever-changing entertainment landscape, technology can provide a socially distant pathway forward.
The opera, called Current, Rising, is the ROH's first "hyper-reality opera" and uses VR technology to provide an immersive, multisensory experience. Inspired by the finale of Shakespeare's The Tempest, the event guides the audience through dreamlike landscapes as audience members are encouraged to walk around the stage in VR headsets, becoming active participants in the opera narrative.
As VR technologies become more affordable, cultural experiences specifically designed to be enjoyed in the comfort of consumers' own homes will become more prevalent.
Though it is often dismissed as frivolous the fashion industry is both a creative powerhouse and one of the world's most significant contributors to global finance.
The impact of Covid has been felt through the fashion world as in other industries, with stores closed and production halted; but the sector has shown remarkable creativity in adapting to other ways of keeping customers connected, informed, and inspired.
Jeremy Scott, known as the King of Kitsch, has directed a film in lieu of a physical Moschino show at Milan Fashion Week. The concept: a traditional couture presentation in a Parisian salon, the intimate front row perched on gilded chairs and the models walking the dark parquet floor. The twist- to be expected at Moschino- is that the whole is in delightful miniature. Every outfit a miniature replica of the full-sized creation, every guest and model a perfect marionette puppet. "This isn't a puppet show, this is a fashion show!" marionette Jeremy insists in the opening scene.
This kind of wonderful escapism and invention sets the bar high and shows how cultural institutions such as fashion houses can rise to the challenge of innovating to replicate the exclusive, indulgent atmosphere of their live events for at-home customers.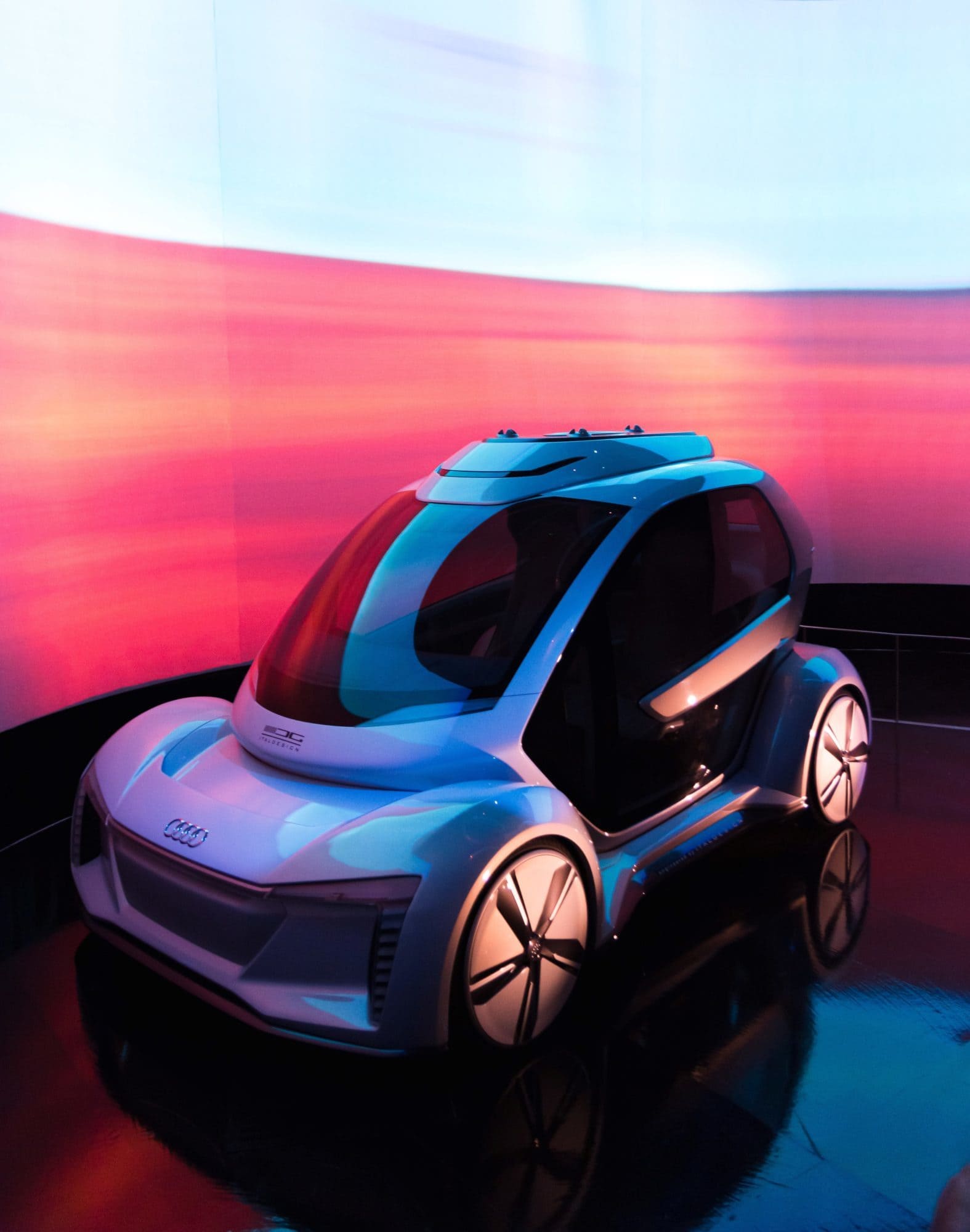 Mobile retail
ON DEMAND, AGILE, AND LOCALITY-TAILORED
All through China's Covid-19 lockdown remote, mobile vehicles supplied groceries, food deliveries and PPE to communities across the country; now KFC has invested in branded versions of the technology that use 5G to navigate roads autonomously. The vehicles are completely unmanned and customers place their order via a touchscreen menu, then scan a QR to pay. The global brand's investment in this type of socially distant sales points this suggests that consumers' desire for remote shopping on demand is likely to persist.
Portable retail is not a completely new concept, the True&Co Try-On-Truck has been in use for a number of years. The concept is a nomadic fitting room, traveling across the country to allow women to try on lingerie in an intimate setting within public spaces. The vehicle creates a highly transformable, flexible and comfortable space on a mobile platform, providing the ability to deploy on a new site daily.
Additionally, Muji have utilised the Muji on the go Bus format to deliver mobile Muji staples stores to small under-served local communities for a number of years. What 2021 may see is that as the sophistication (and acceptance for) driverless technology develops, increasing numbers of autonomous deliveries, or even whole stores, start to appear on our streets. Driven by the desire for touch-free, low contact service, consumers may turn to these types venues as safe options. Brands could embrace this model to bring all types of product directly to their customers- from food, to new clothing collection capsules.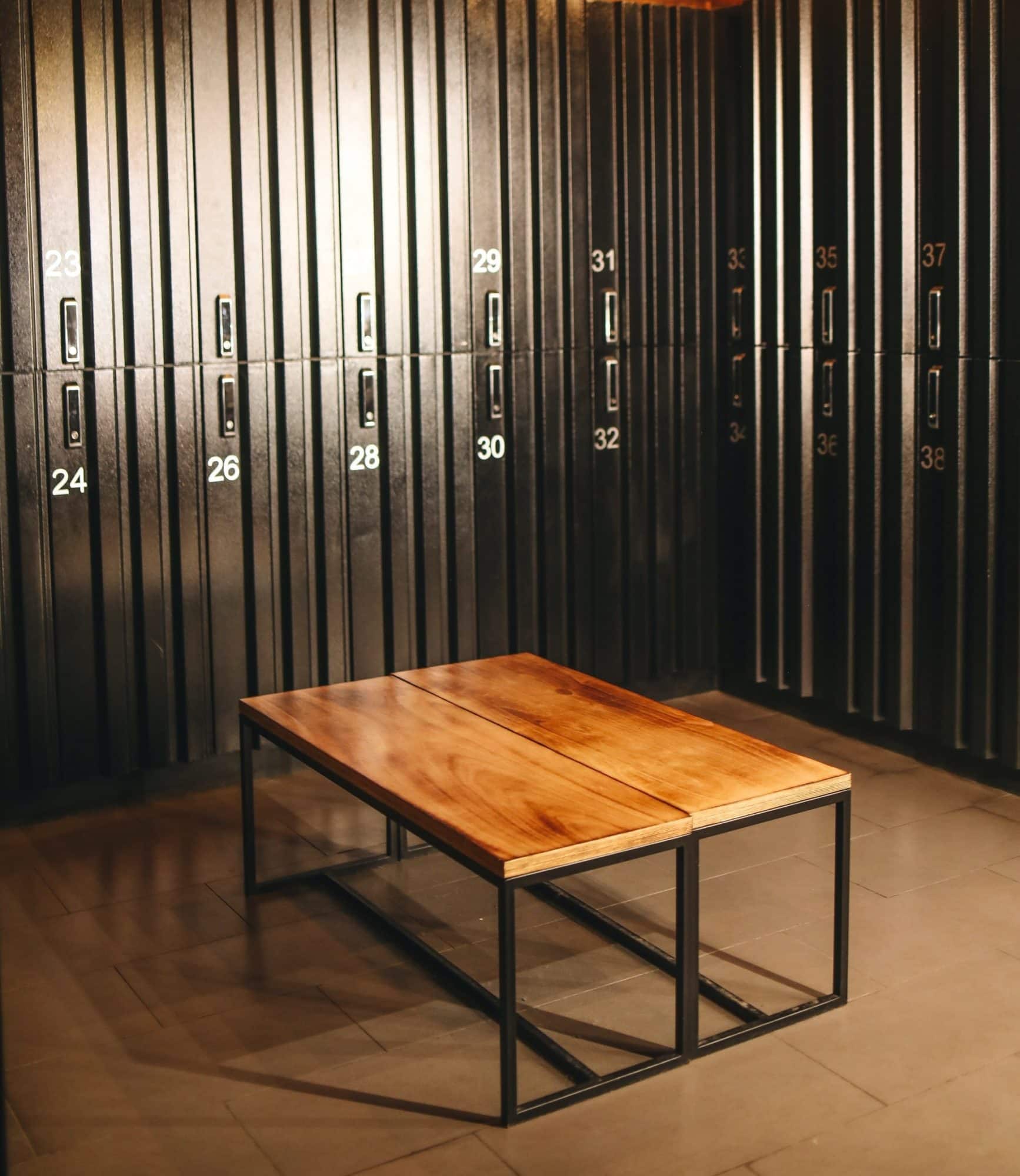 Last mile changes
THE CRITICAL FINAL STEP IN THE RETAIL TRANSACTION
The last mile- the final stage of a customer's retail journey- can often be a disappointing after thought. This year the difficulties have been even more pronounced, with overburdened delivery services removing the instant gratification and flexibility we've become used to.
As digital purchasing becomes a default option for a majority of mission shoppers many retailers are adapting to these changing purchase patterns by evolving their physical locations to accommodate a variety of last mile fulfilment options. From Target's dedicated pickup and dropoff entrances to stores, to reserve and pick up lockers at Nike and Adidas, offering flexibility to customers who buy digitally fills in the missing piece in the customer journey between online store and home.
Situated at the heart of Helsinki, Box is a delivery space for online purchases that is more than just a row of parcel lockers, it is a space that connects e-commerce and customers is a physical environment.
In addition to sending and receiving parcels, customers can open and try on their online purchases. At the same time, customers can leave all of the packaging material at Box to be recycled or reused by others. This consideration to the last hurdle of the  retail journey will be key in 2021- put the customer first rather than the power being in the hands of the delivery service.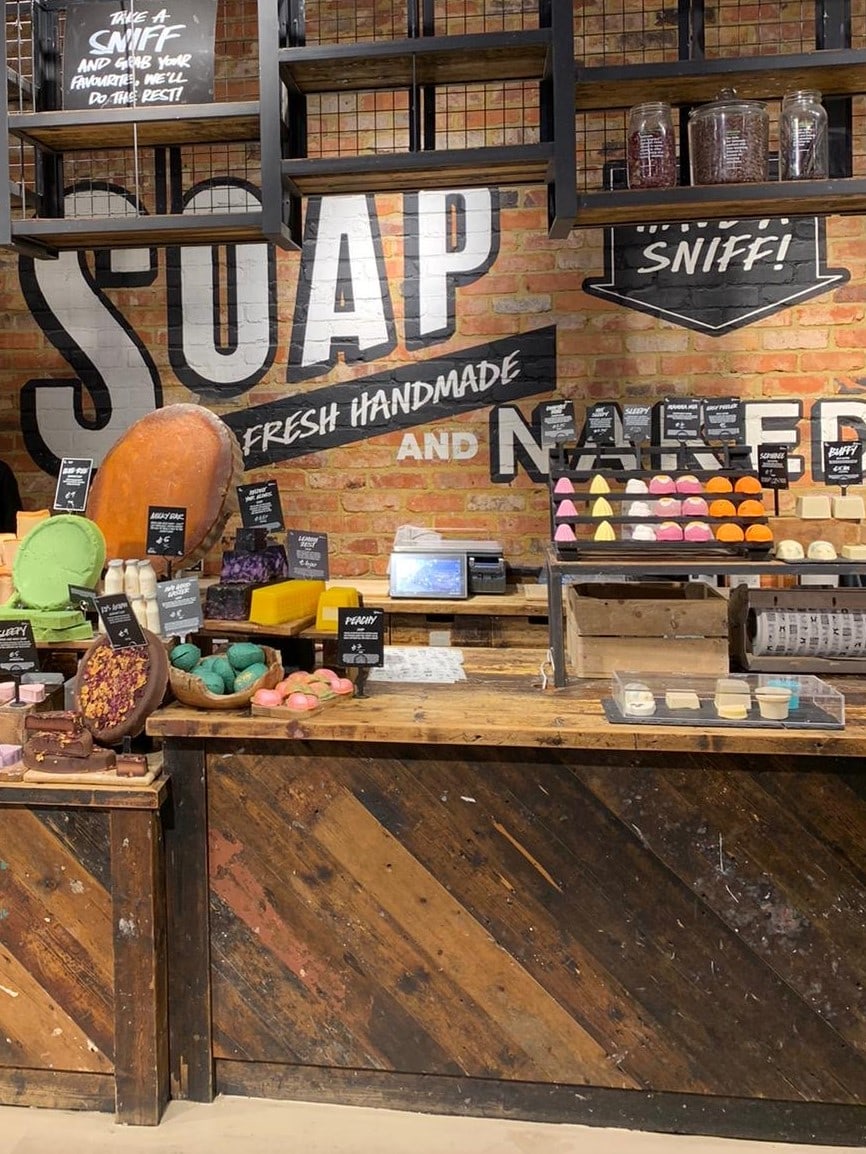 'DARK' AND DIGITAL STORES
When the first lockdown hit and all nonessential shops shut many brands were faced with large infrastructure and supply issues, particularly those with perishable goods on shelf.
UK Cosmetic retailer Lush responded to the problem by turning a number of their shops into local distribution centres to supply a new bike and on-foot delivery service called Lush Local. Payments were taken through the customer care team and orders were packed on-site from stock in store. By creating a pop-up e-commerce centre, Lush transformed its High Street stores into "dark stores"- retail outlets that cater exclusively for online shopping.
US fast-food brand Chipotle opened the doors to its first digital-only restaurant in New York late in 2020. The move followed a sharp rise in online ordering- sales more than tripled those seen in 2019. Unlike a conventional restaurant, the new branch does not include a dining room or a line for ordering.
Instead, customers need to order online for collection with the opportunity for theatre, connection, and an experience echoing normality provided by a kitchen open to viewing. The modest footprint format will enable the brand to open more branches in dense city areas where retail space comes at a premium.
In 2021 although consumers will try to return to some kind of normalcy, we'll still be faced with a changed landscape. Shoppers who have grown used to delivery, curbside pickup, and online shopping may keep some of these habits. Many stores may still retain maximum capacity and social distancing measures.
Dark stores can help improve customer experience now, smooth transitions, as well as provide easier access to essential items whilst still protecting people. To truly be effective, stores will need to think through their entire dark store strategy and automate to streamline processes.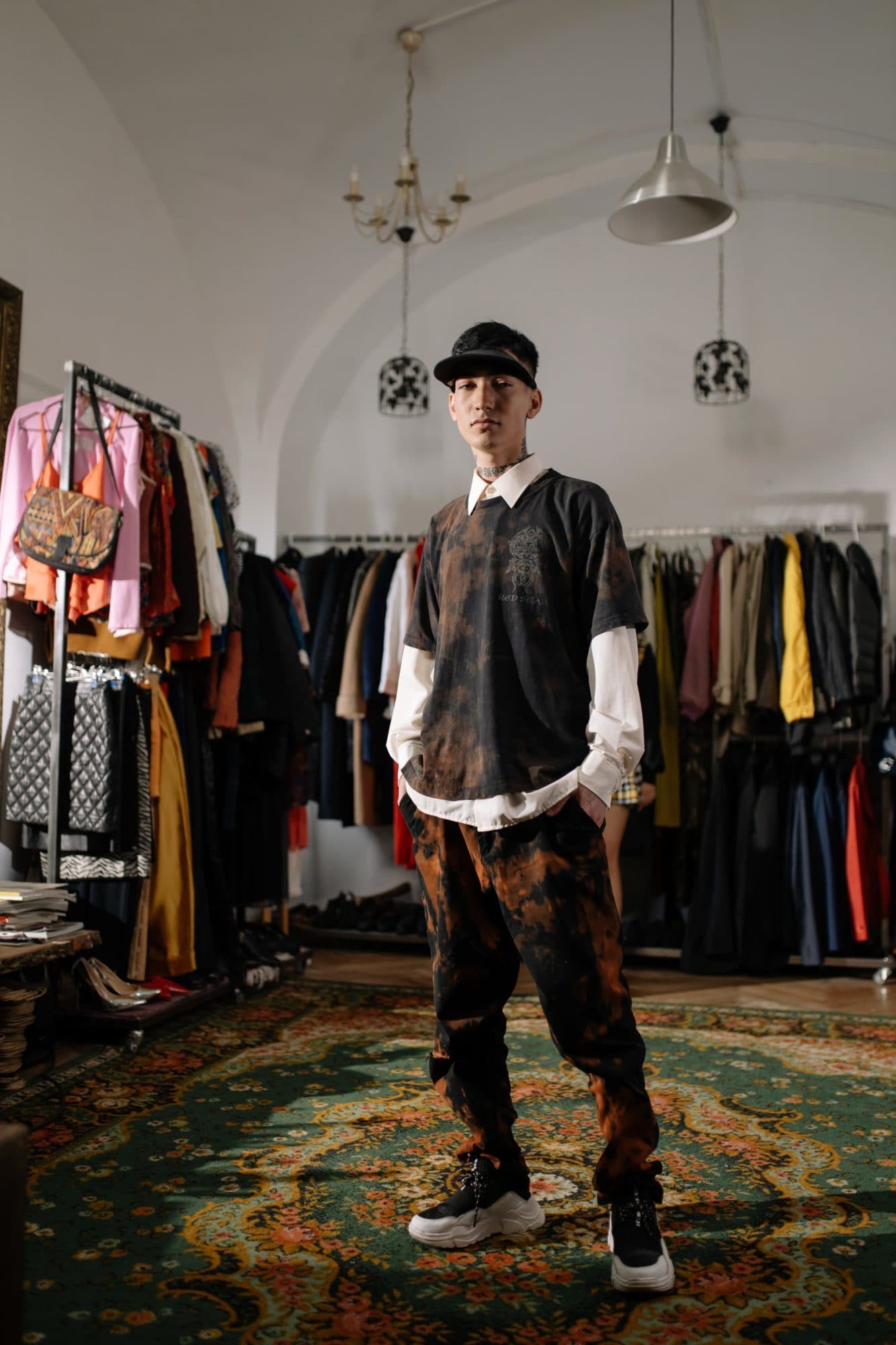 The end of ownership
RE-EVALUATING THE RELATIONSHIP WITH CONSUMPTION
The Pandemic has given us an opportunity to reset, stop taking short term actions, and to rebuild the commerce industry for a more ethical and resilient future.
As heritage companies within the luxury space consider how to engage a growing Millennial and Gen Z consumer base, they are beginning to evolve their marketing and processes to respond to the younger generations' desire for accessibility over exclusivity. As they navigate what this accessibility looks like, brands are embracing the rental model as a means of creating longer-term loyalty through ongoing
conversations and engagement.
In recent years, consumer behaviours have shifted towards access-based models for houses and cars, and the sharing economy has now entered the fashion sector with the fashion rental industry projected to reach $1.96 billion by 2023.
Fashion rental brand HURR is based on creating accessibility and a route to luxury fashion for a mainstream market. Having recently popped up successfully in Selfridges the brand has partnered with the store to allow customers to rent the store's designer clothing stock via their platform with each rental priced at a fraction of its designer RRP.
Taking the rental revolution to a whole new level, this pioneering move by Selfridges positions rental as a long term, sustainable part of their retail business. Even though we've spent most of 2020 in loungewear, consumers may still decide it is worth it to pay more for a high quality, sustainably made item, and there is an opportunity for 'slow fashion' to grow, with retailers and brands increasingly catering to customers interested in sustainability; including getting their clothes second-hand, or renting them.
Another example of rental economy was seen when Westfield London hosted a Christmas-themed pop-up that allowed people rent their holiday décor. A Very Rental Christmas offered click-and-collect service as well as virtual consultation with a home stylist and was curated to promote the sustainable option of renting items at a consumption-centric time of year, as well as giving back by donating all proceeds from rented items to Save The Children.
These are all timely moves to keep up with modern customers who are more sustainably minded than ever before and demanding more options to reduce their consumption such as rental, part-ownership, and other access-based models.
What's trending?
Towards the end of the month we will be releasing an insight report evaluating the activity and ideas that we've seen flourish in 2020, bringing together our predictions for the most important trends that will impact the retail landscape and consumer behaviours in 2021. If you'd like to receive the insight report, 2021 Retail Predictions, by email when it it's released, you can do this by clicking the 'Subscribe to receive our Retail Insight Reports' link at the bottom of this page.