D4R Charity Round Up _
A round up of D4R's charity events and activities (2019/20)
Curry, cake, DFlycra and more.
Voted for as our charities of choice for the fiscal year for their incredible contributions and closeness to our hearts, Oxford Hospitals Charity and Rett UK motivated us to run marathons, cycle to Spain (kind of), bake cakes, stir curries, enter raffles, and prepare a Christmas feast, among others.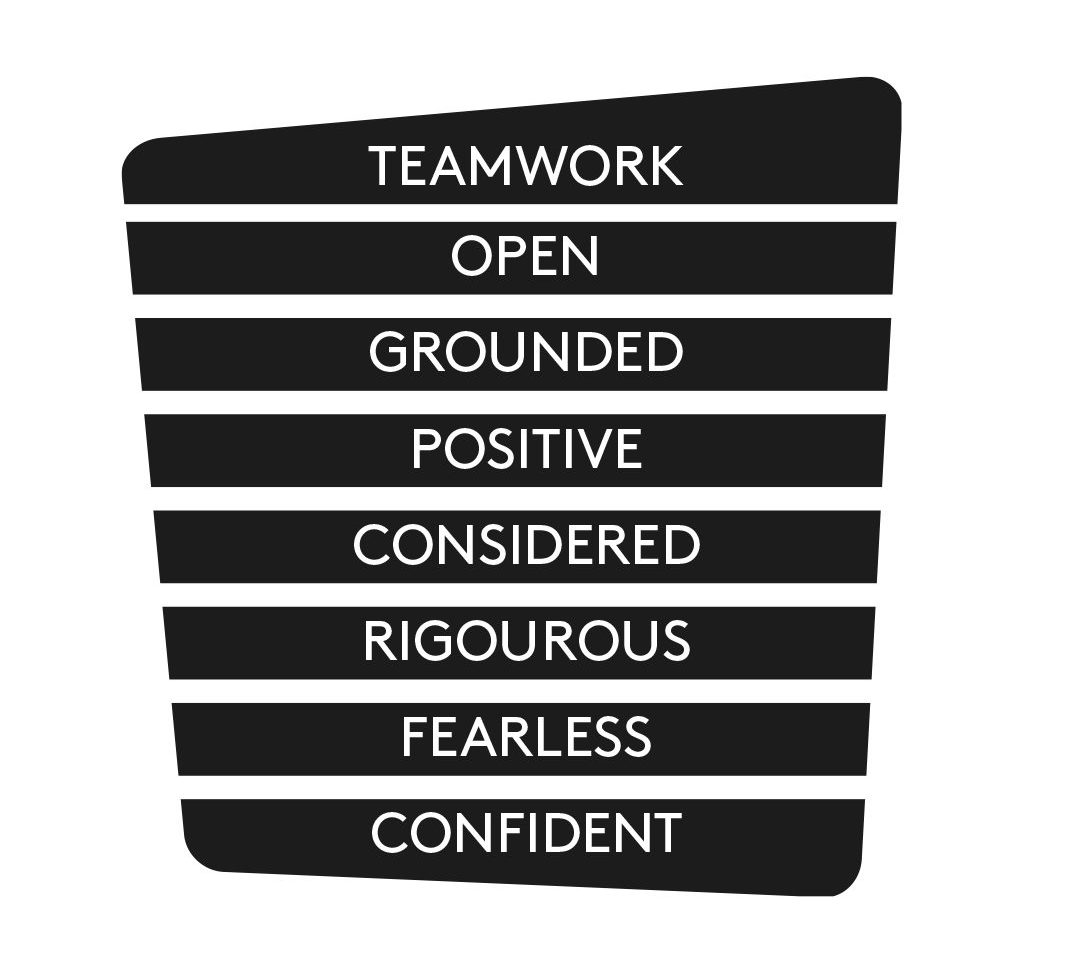 Not only did we raise vital funds for our nominated charities by organising and participating in these (sometimes gruelling) events and activities, but in completing the challenges as a group of colleagues and friends, our participation also proved valuable to our company mantra, reinforcing our brand pillars and representing our collective personality and the values we hold.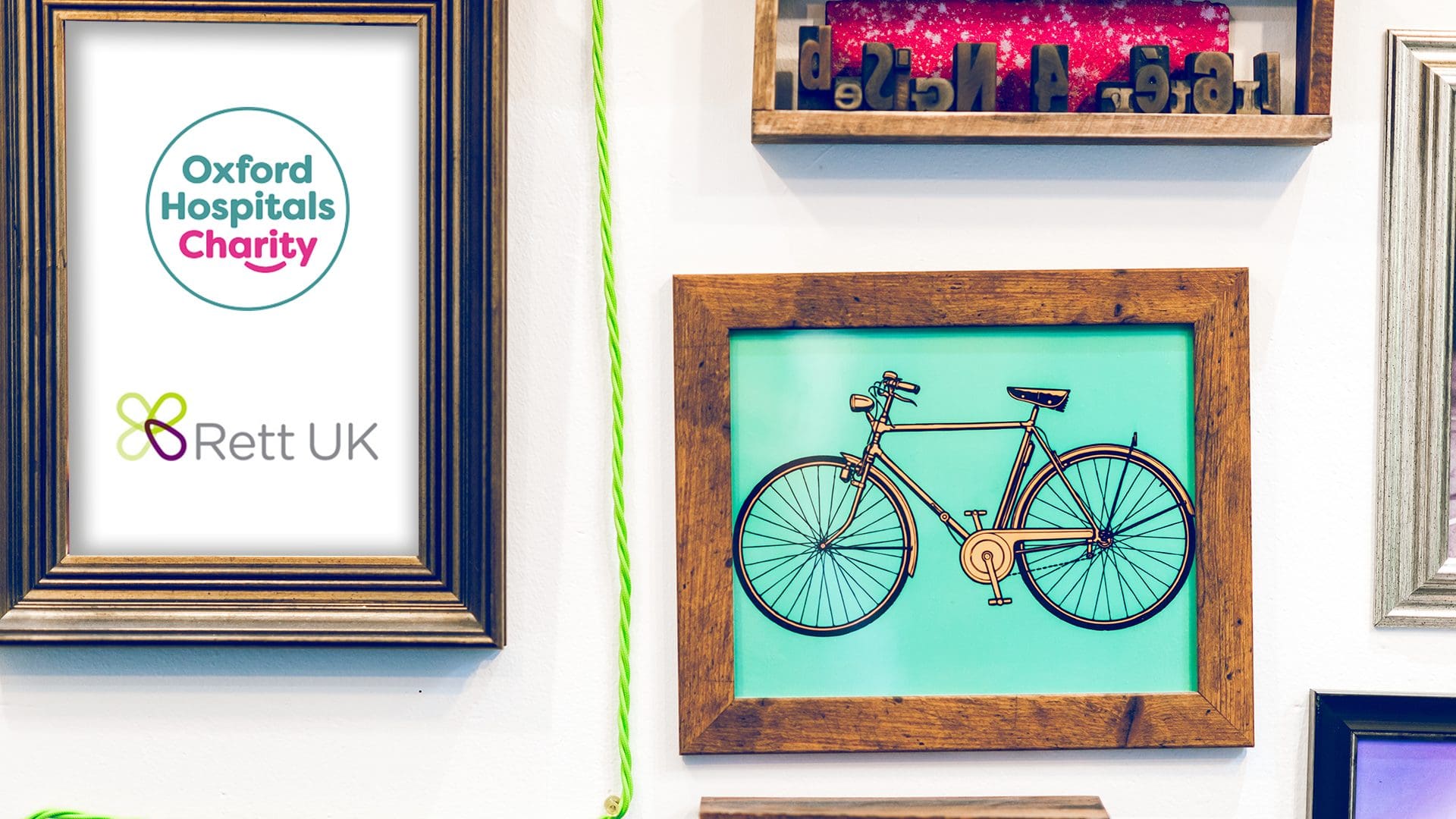 DFlycra Cycling Challenge (2019)
Some of our bravest comrades at D4R collectively took on the DFlycra Cycling Challenge which comprised of cycling a distance of 1,476 miles within a single month. That's the equivalent of the distance between D4R's HQ and Tarifa, Spain – the most southernly mainland point in Europe!
In clocking up a total of 1,679 miles and overshooting the target by 203 miles, we landed ourselves just north of Casablanca in Morocco (hypothetically, of course).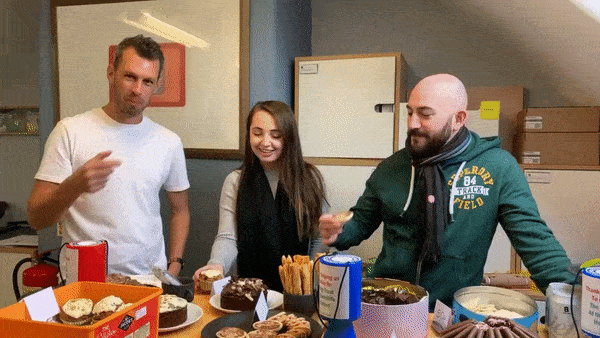 Bake Sale (2019)
Our charity Bake Sale was a huge success and more than restored the calorie deficit from the cycling challenge undertaken earlier in the year. Unaware that we had so many talented bakers among us, we had cake for days – stretching the charity 'event' out for much longer than anticipated.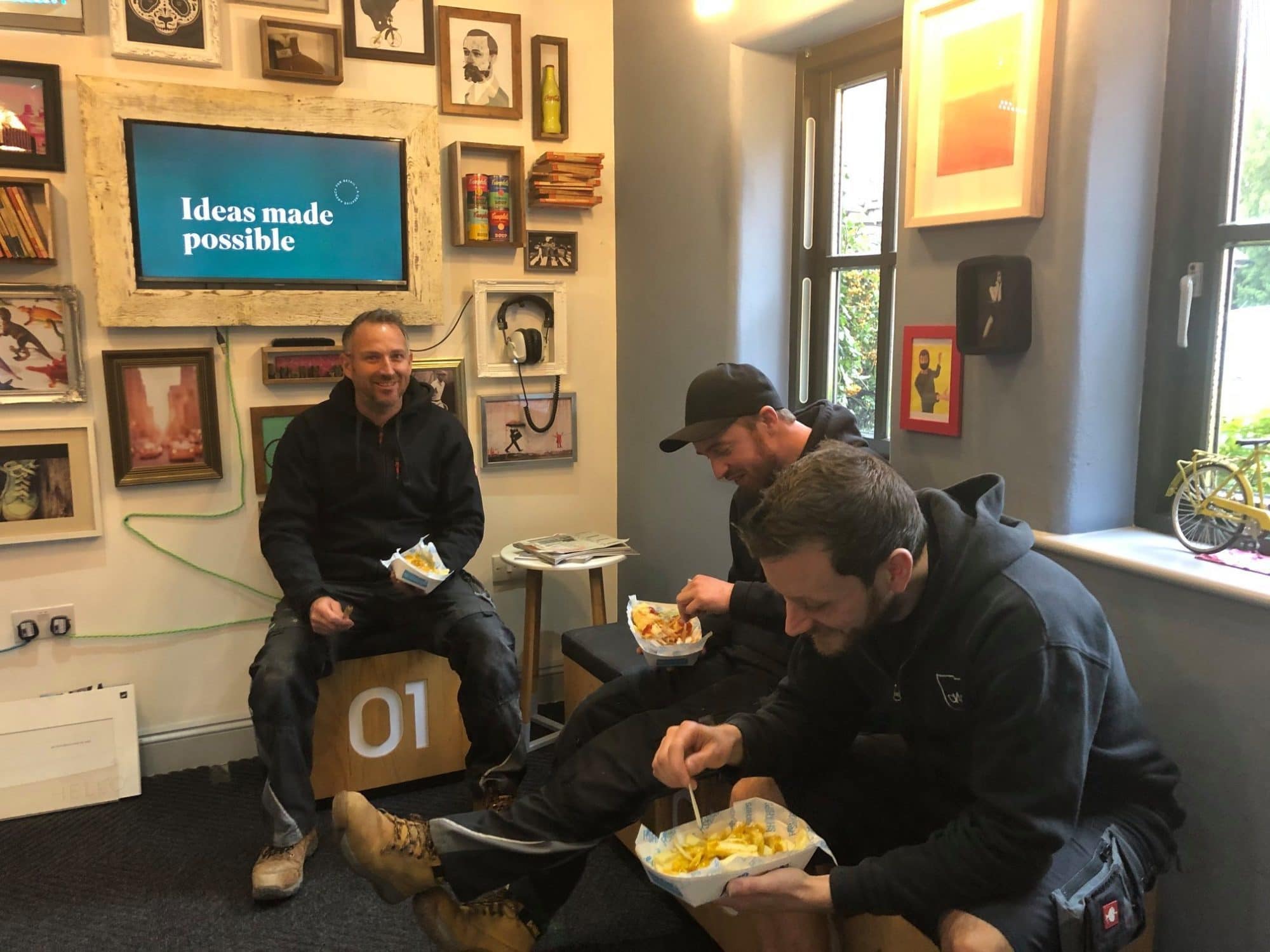 Raffle (2019)
Pulling us away from the array of projects that go through our design studio and warehouses can be something of a challenge, which is why when we did eventually get everyone together for a company meeting, we made the most of it! Following the meeting, we stuck around for a fish & chip lunch, and a charity raffle offering up some very generous prizes, including: a £30 Joules Voucher, a bottle of Jägermeister Winter Spice Liqueur, a bottle of La Cuvee Laurent Perrier Brut Champagne, and half a day of annual leave to use by the end of the year!!
'Bring a dish' Christmas Lunch (2019)
"At D4R, we certainly know how to celebrate Christmas. Well done to our teams for all contributing to the feast and raising money for our nominated charities in the process. A lovely end to the year."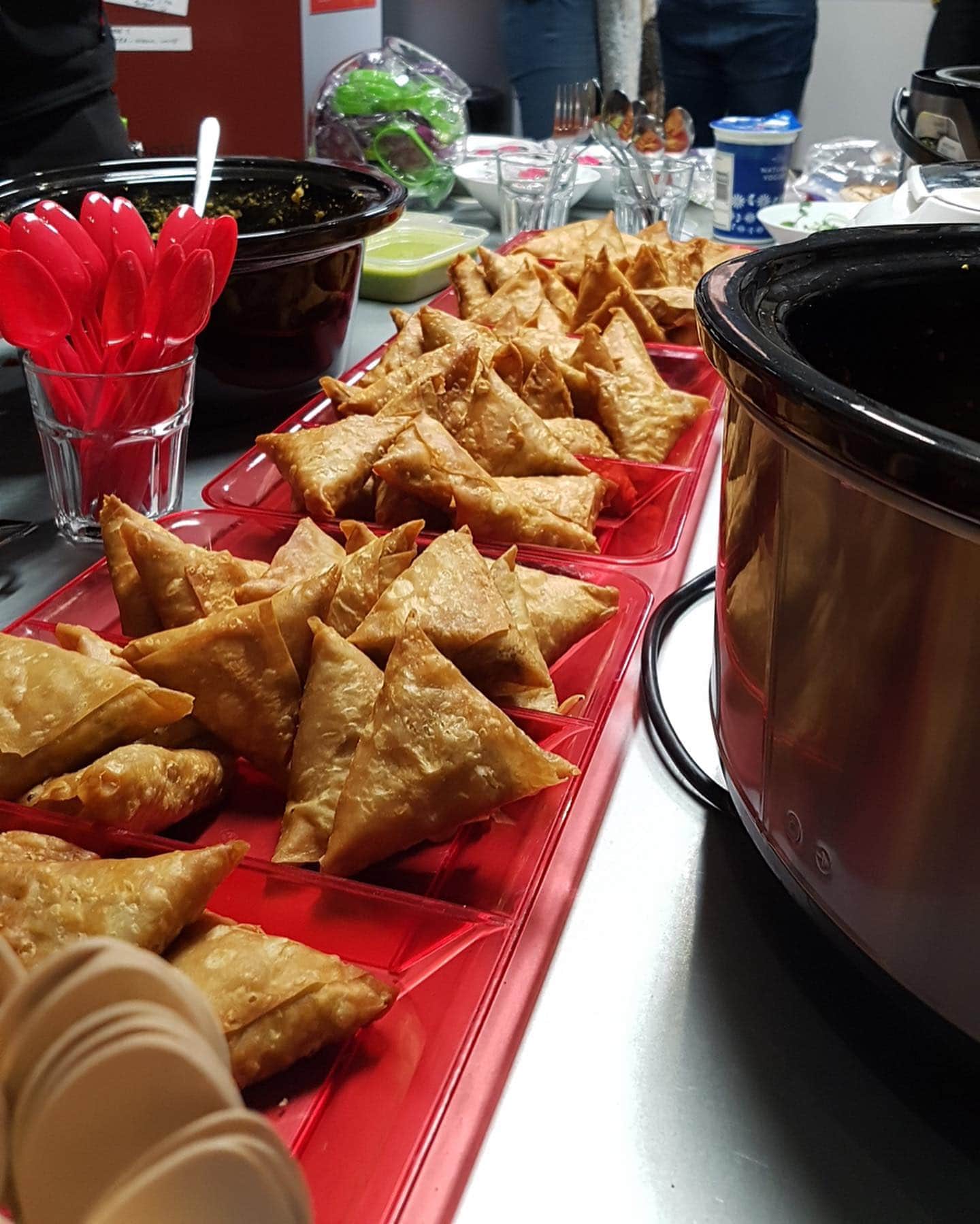 Curry Lunch (Feb 2020)
Not too soon and we enjoyed yet another charity lunch (can you tell we love our food!), this time devouring a delicious curry courtesy of Dan W, a Saag Tarka Daal side dish courtesy of Chris D, samosas courtesy of Dan M, and plenty of rice. Somehow managing to raise more for our charities at the curry lunch than at the Christmas lunch, it became quite clear that we all love a good curry.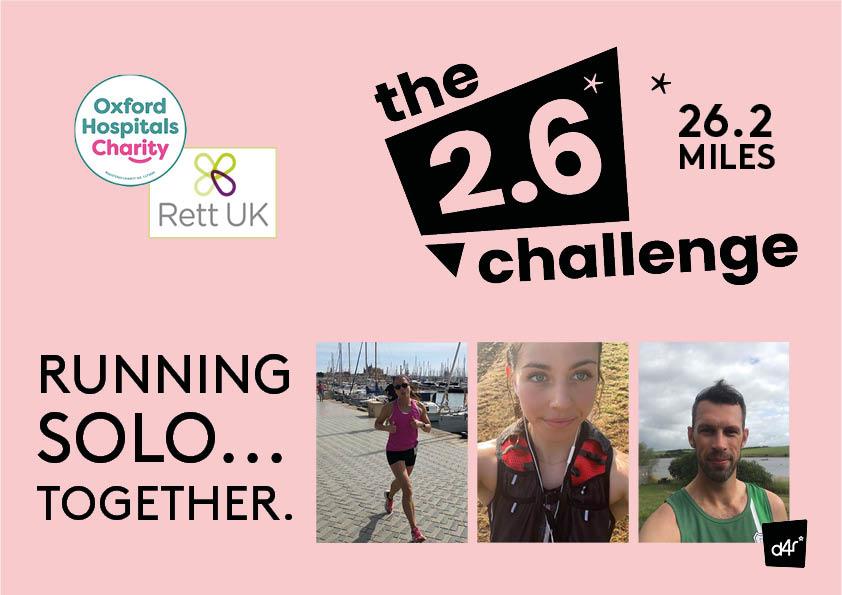 #TwoPointSixChallenge * (Apr 2020)
In the midst of the first lockdown, three members of D4R's running club took on The 2.6 Challenge (but with a twist!). Between them, they ran 26.2 miles – the distance of a marathon – to raise vital funds for our nominated charities.
A bit about the charities
Oxford Hospitals Charity aims to fund the very latest medical equipment, innovative research and specialist medical training, as well as making local wards and hospital environments more welcoming for patients and dedicated staff.
Rett UK is the sole UK charity providing professional support to people living in the UK with Rett syndrome – a rare neurological disorder by which sufferers have profound and multiple physical and communication disabilities making them totally reliant on others for support.
It has been such a pleasure for us to base many of our company activities and events around raising money for these charities. If you would also like to make a donation, there is an option to do this, here: https://uk.virginmoneygiving.com/SomeoneSpecial/Design4Retail