H Beauty Counter Launch
_ Sunday Riley
Creating a disruptive beauty counter
Sunday Riley, an already well-established luxury skincare brand, chose to collaborate with D4R for the design of their first-ever identity beauty counter which launched into H Beauty in Bristol in April. Having recently undergone a rebrand, Sunday Riley invited D4R to design a new counter concept that celebrates their refreshed look and feel!
_Creative Direction
_Technical Development
_Production
_Project Management
_Client Service Support
_Installation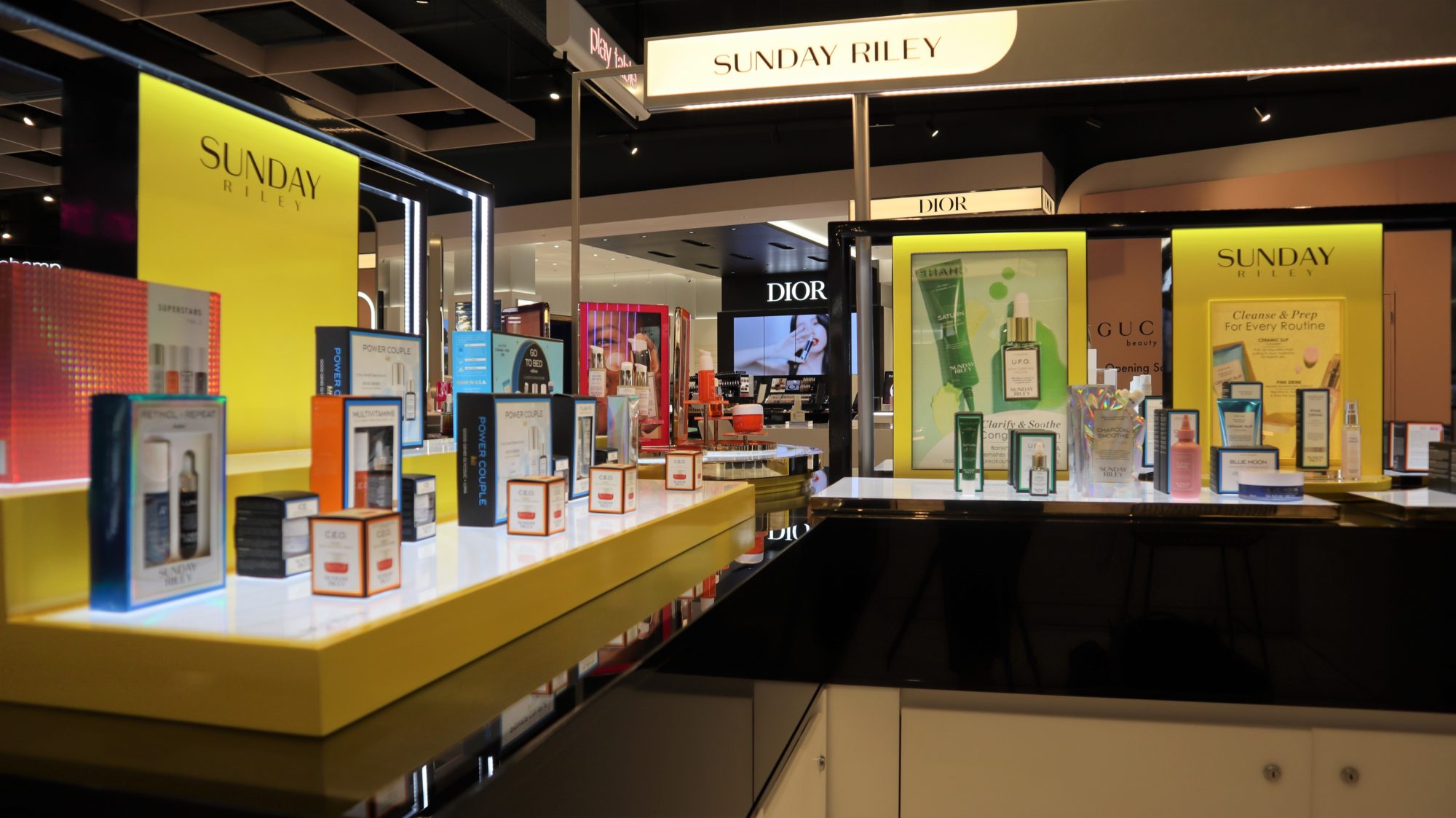 _Idea_
The client called for a best-in-class counter concept that excites existing customers of Sunday Riley, whilst also attracting potential new customers who may be browsing the skincare sector in the lively H Beauty Hall. With an overall aim to provide a luxury shopping experience befitting its environment, we were entrusted with curating a vibrant, fun and youthful space for customers to browse, test, and buy from the brand's range of premium products.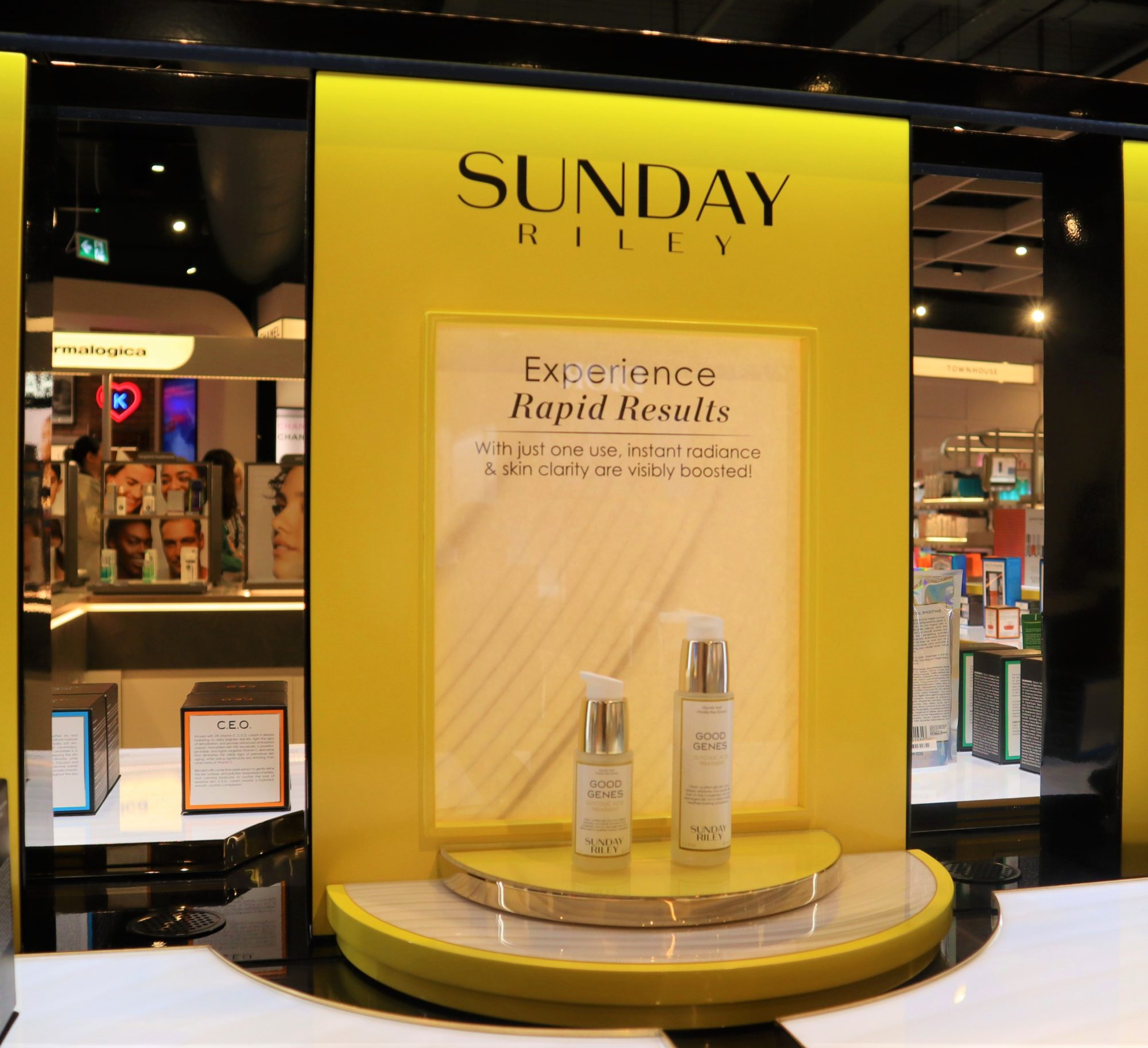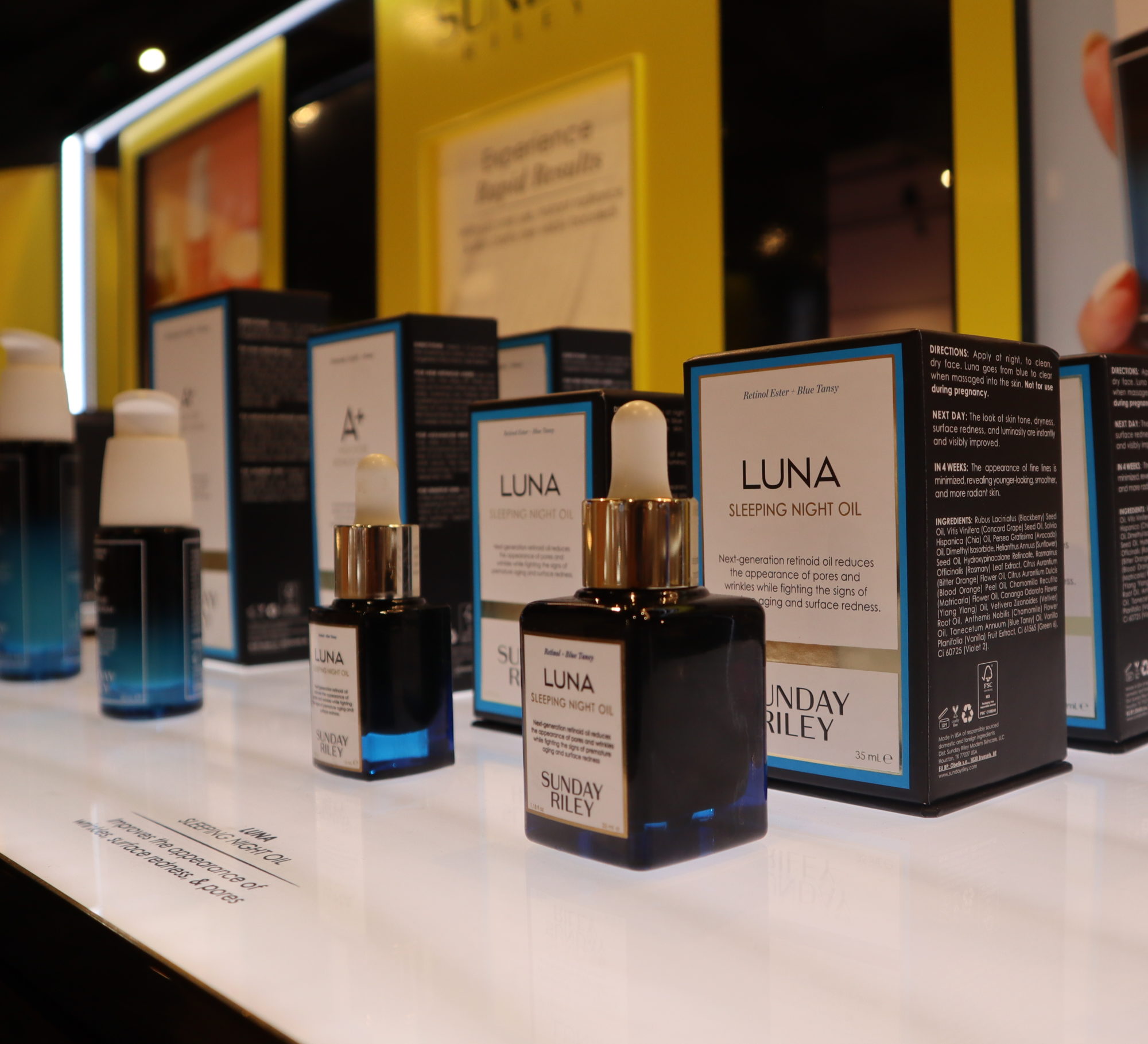 Disrupting the world of premium skincare.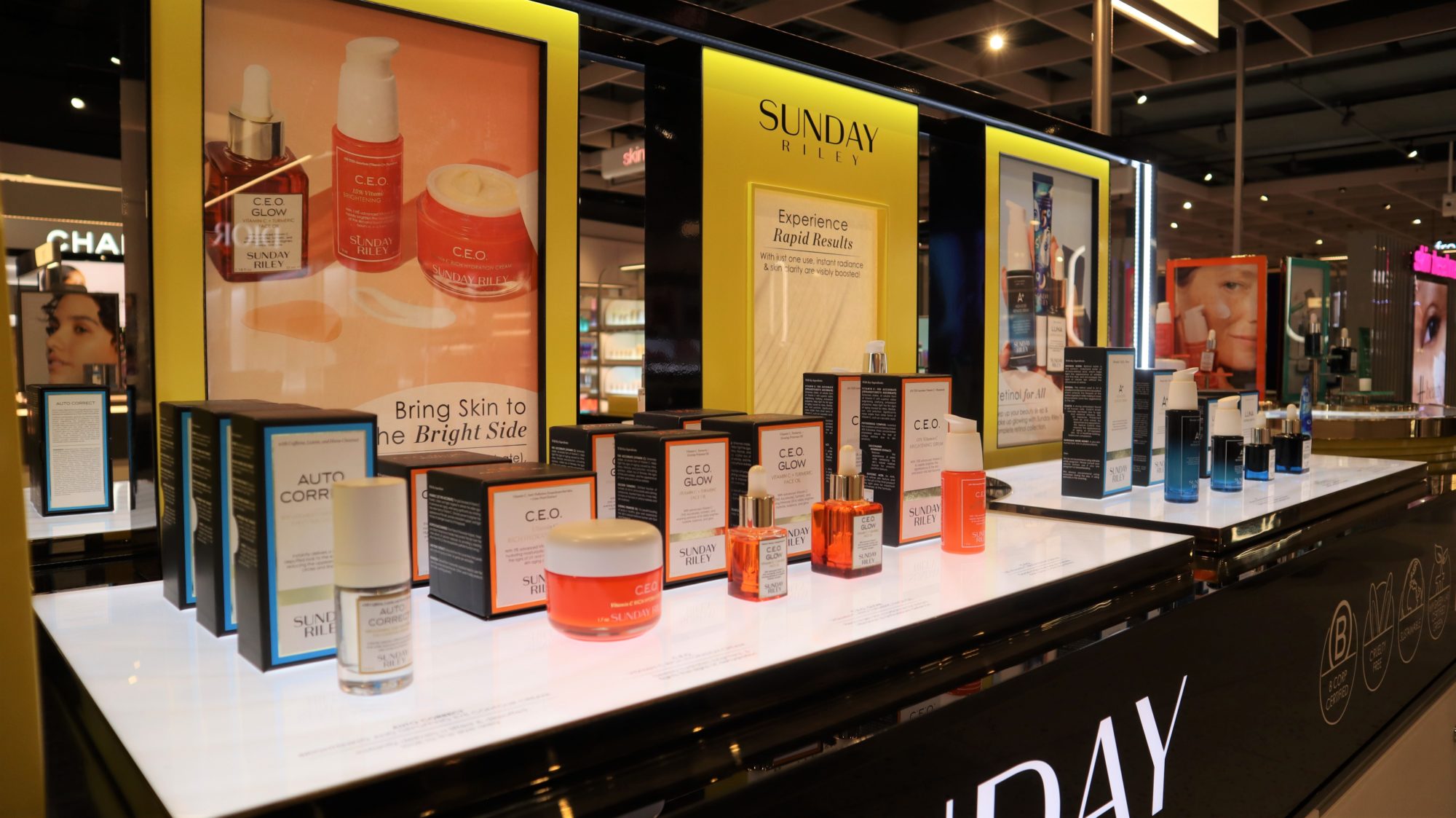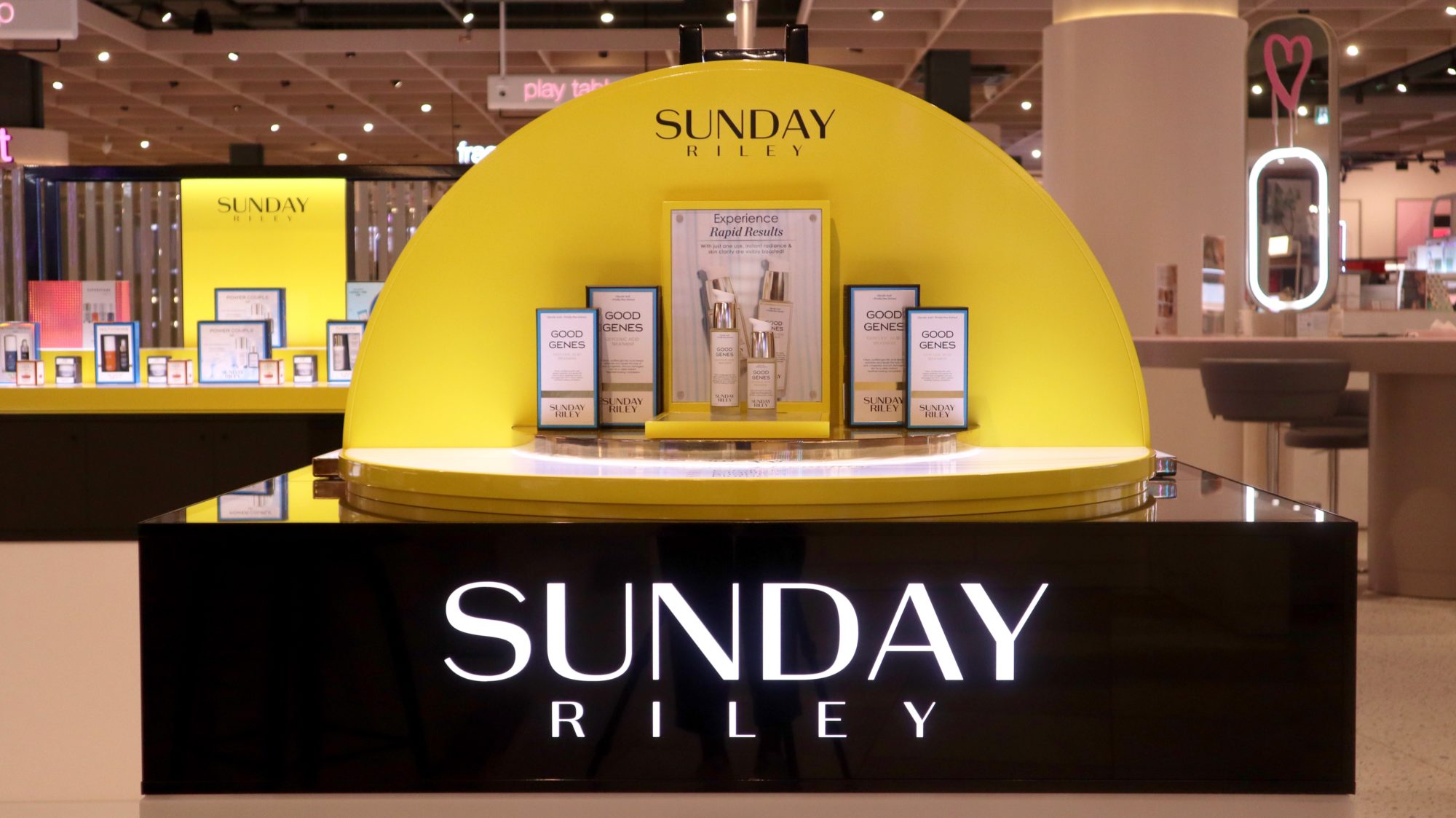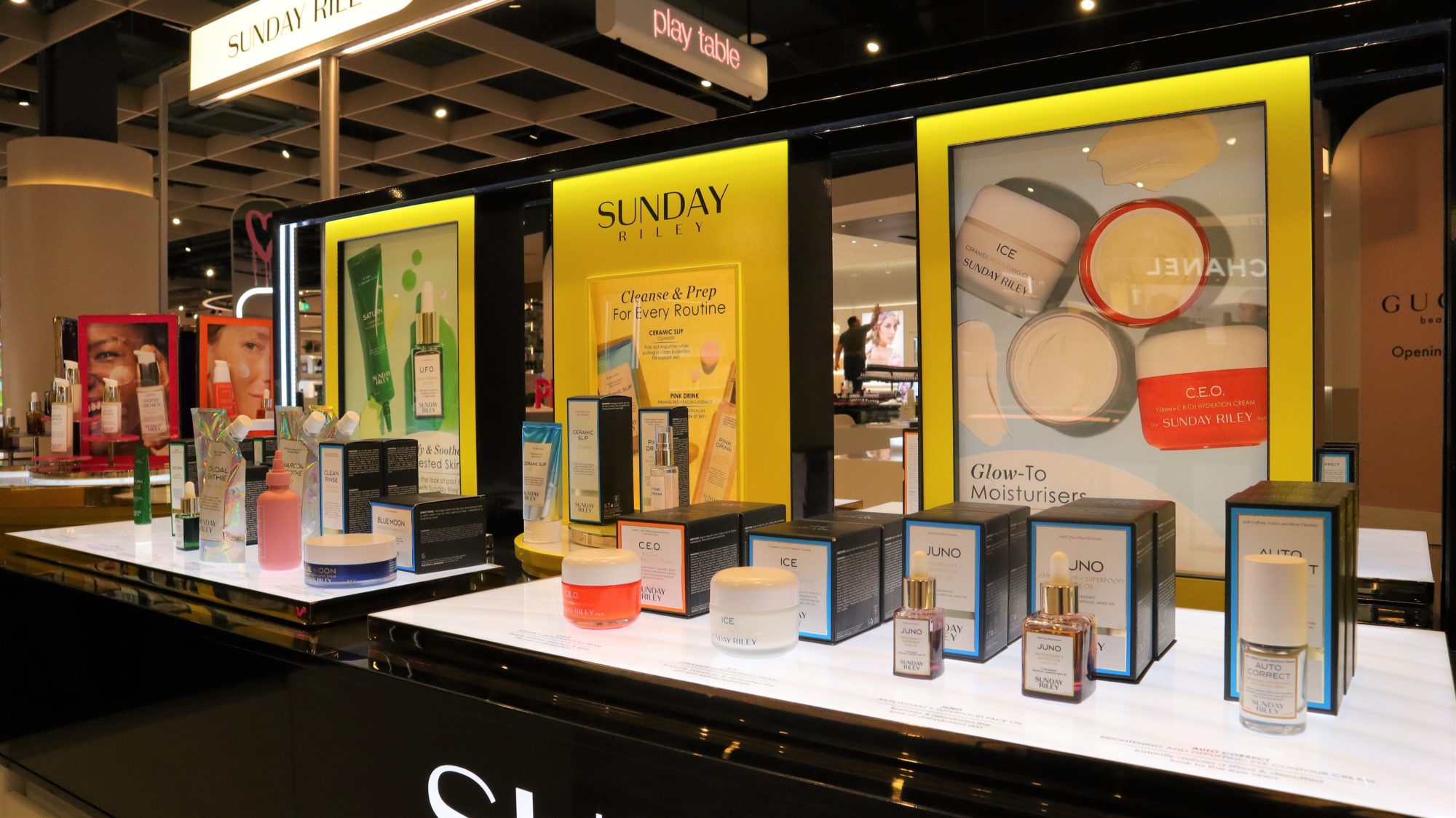 _Insight_
Design4retail worked closely with the client to understand the direction of the project, ensuring each stage met the brand's approval, from material sampling, to the 3D designs rendered by our studio. Drawing from the brand's new guidelines of its refreshed concept, we contrasted neighbouring, clinical white beauty counters with high gloss black, mirror gold and bright yellow. As per our creative research at the start of the project, we included illuminated surfaces and back lit graphics, supplied by the client, into the design rationale, as well as clear product messaging to highlight product benefits and invite beauty fans to make informed purchasing decisions.
Shape and form were highly considered early on in the design stage which resulted in the incorporation of organic curves into the high shine counter to soften its edges, as well as the addition of a circular lazy Susan to showcase the brand's hero products. _Realisation_
This new, luxe retail identity is an embodiment of the brand's refreshed look and feel, differentiating itself from the sea of beauty brands that sit within Bristol's H Beauty Hall. On top of standing out from competitors within the beauty landscape, we delivered a commercially-viable skincare counter for Sunday Riley which would drive footfall and invite meaningful customer interaction.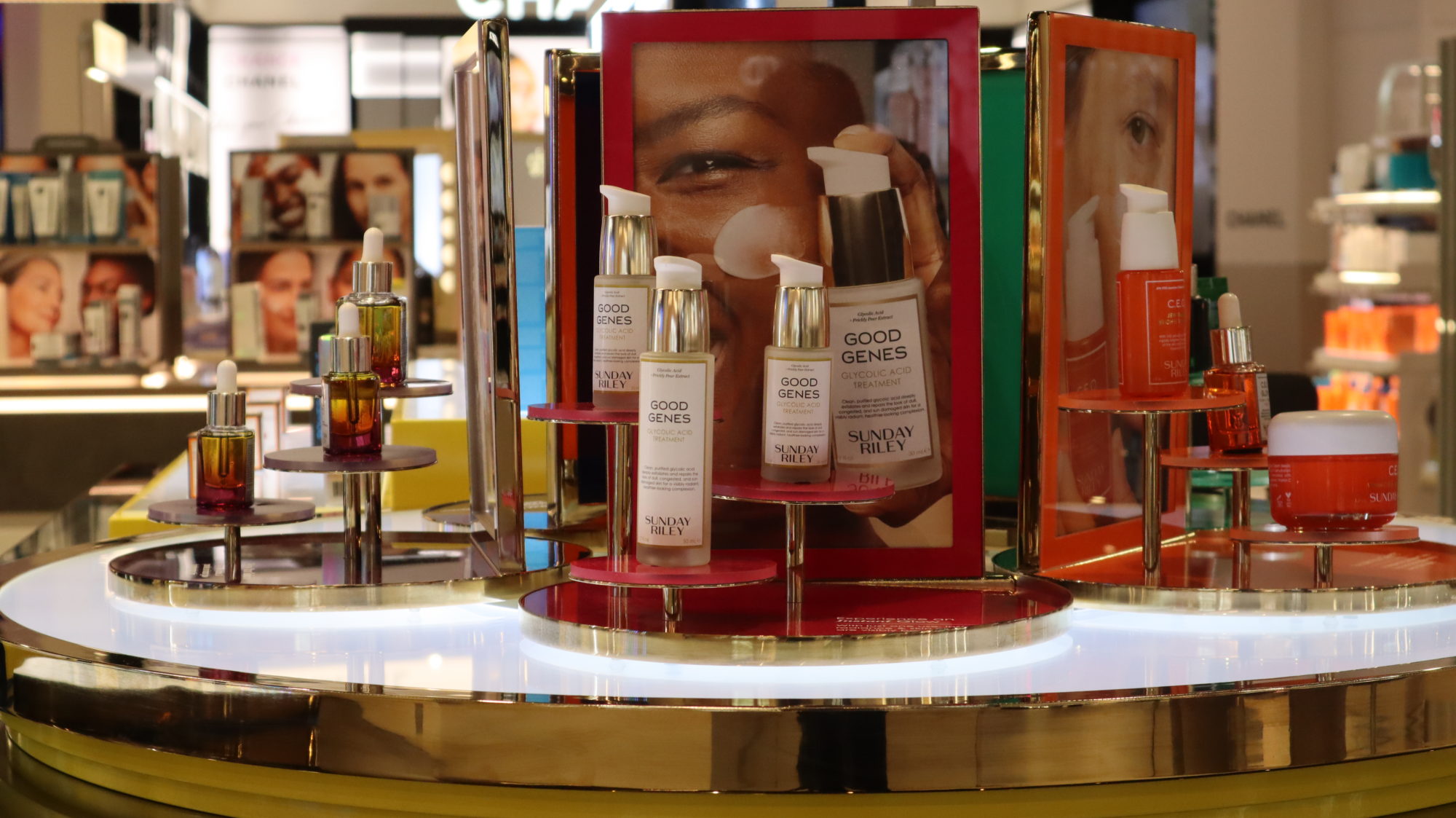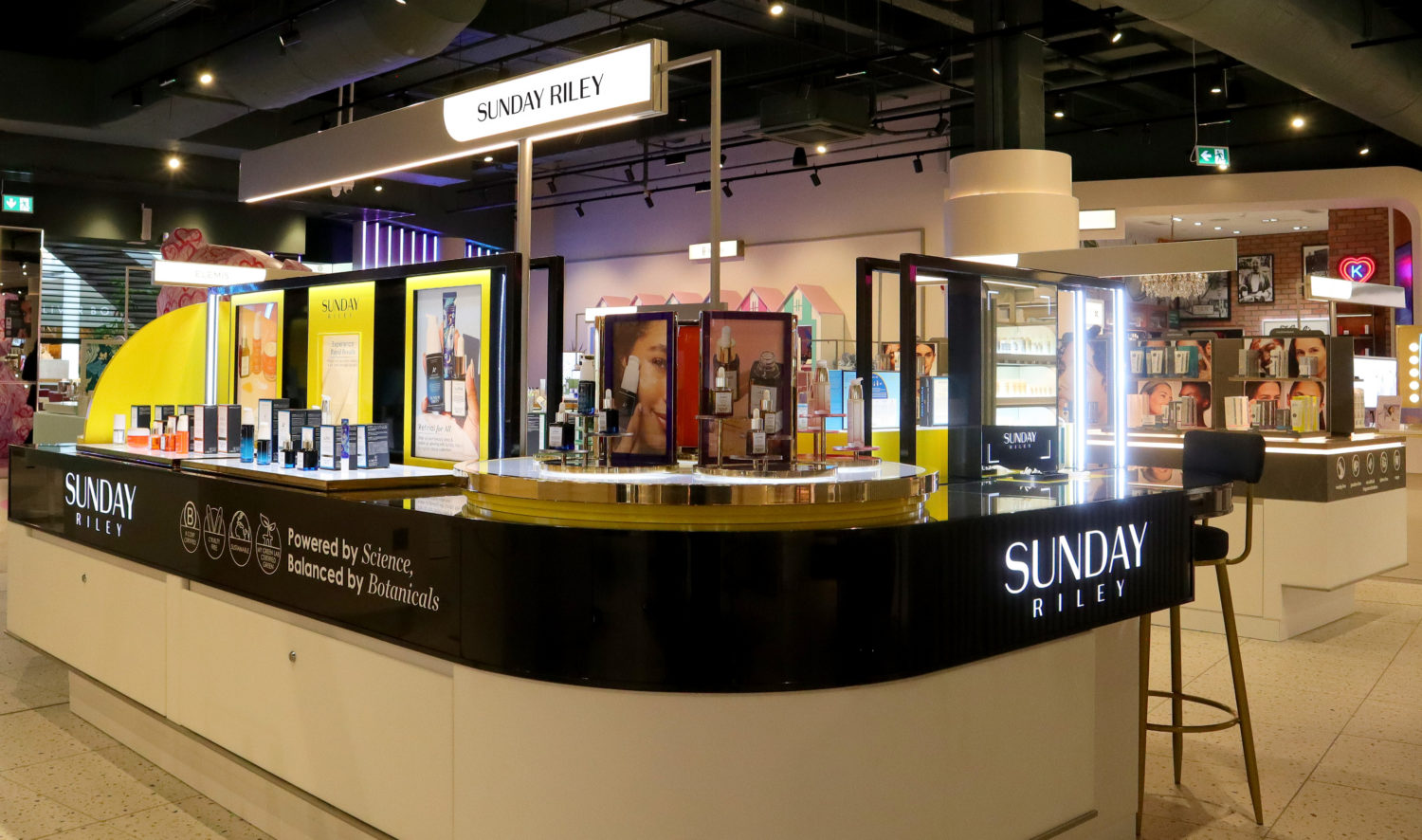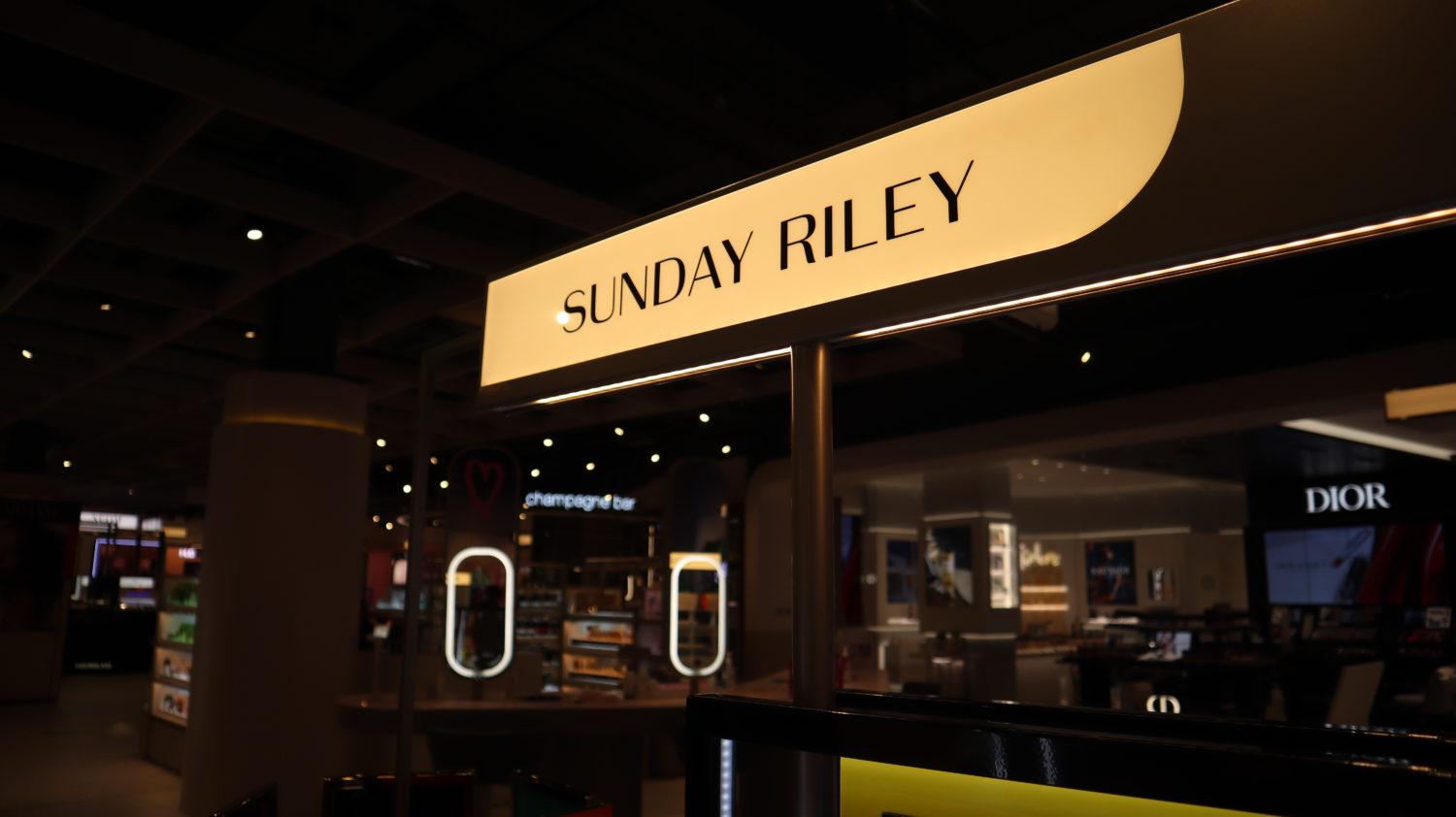 Discover more beauty counters...