INSIDE THE NEW FLANNELS BEAUTY HALL @ FOSSE PARK
_ ICONIC London
Designing ICONIC's first-ever beauty retail concession
ICONIC London is one of the beauty market's newest hot brands, establishing itself in just six years with a dedicated fan-base and beauty following born out of Instagram and its celebrity endorsements, including Love Island presenter, Laura Whitmore.
_Concept Design
_Artworking
_3D Design
_Technical Development
_Production
_Project Management
_Installation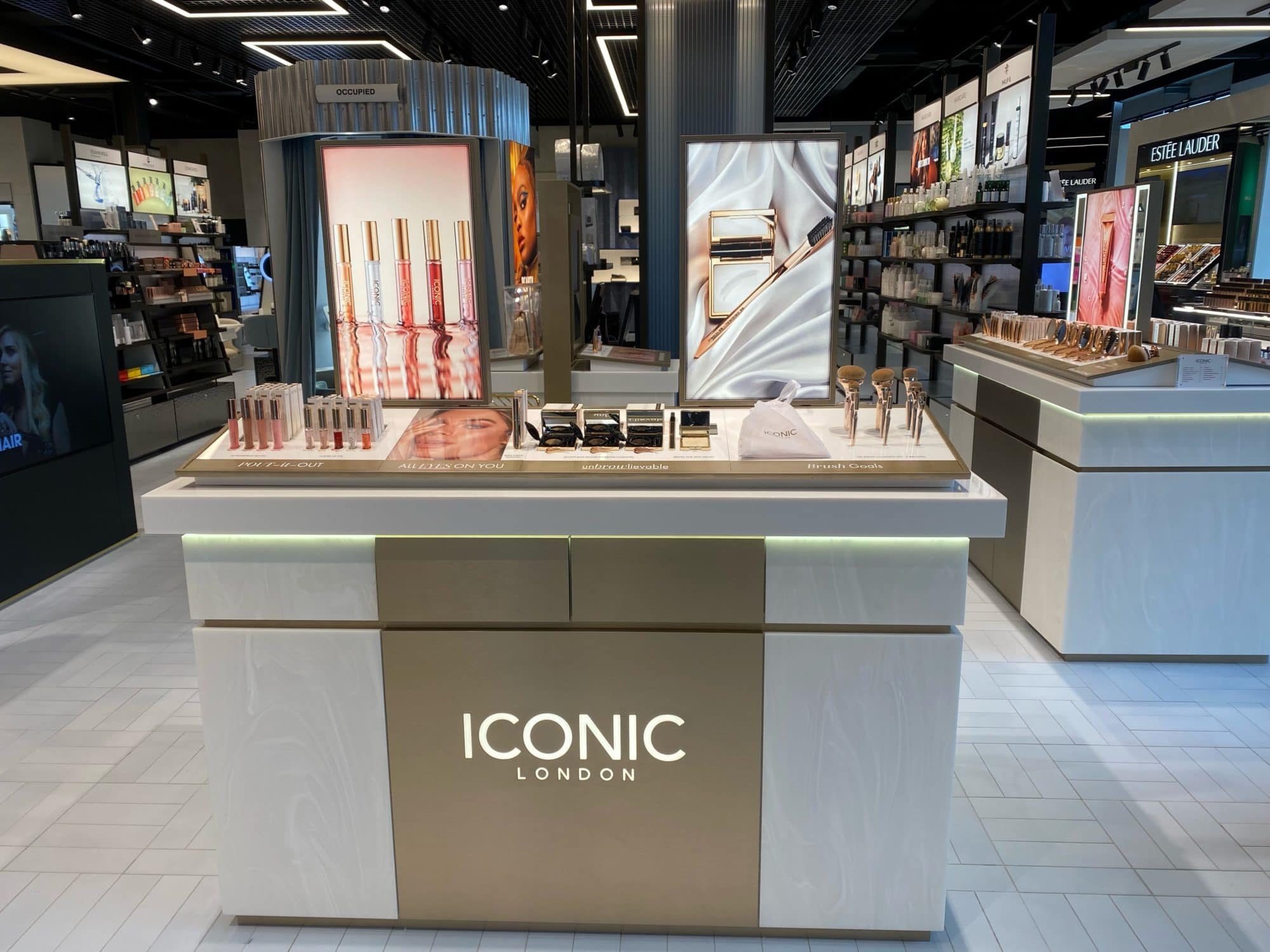 _Idea_
Working closely with the retail team at Fraser Group, d4r were invited to design and produce ICONIC's first ever permanent beauty retail concession, globally, and implement it into the brand-new Flannels flagship store at Fosse Park – one of Britain's biggest out-of-town shopping destinations. The new standalone retail unit follows the successful launch of Flannels' very first beauty hall in July at Meadowhall, Sheffield, where d4r also designed and produced a gondola based VM unit for ICONIC. An air of lightness and minimalism achieved via the use of luxury materials and a premium finish was the essence of the brief - and we think we nailed it!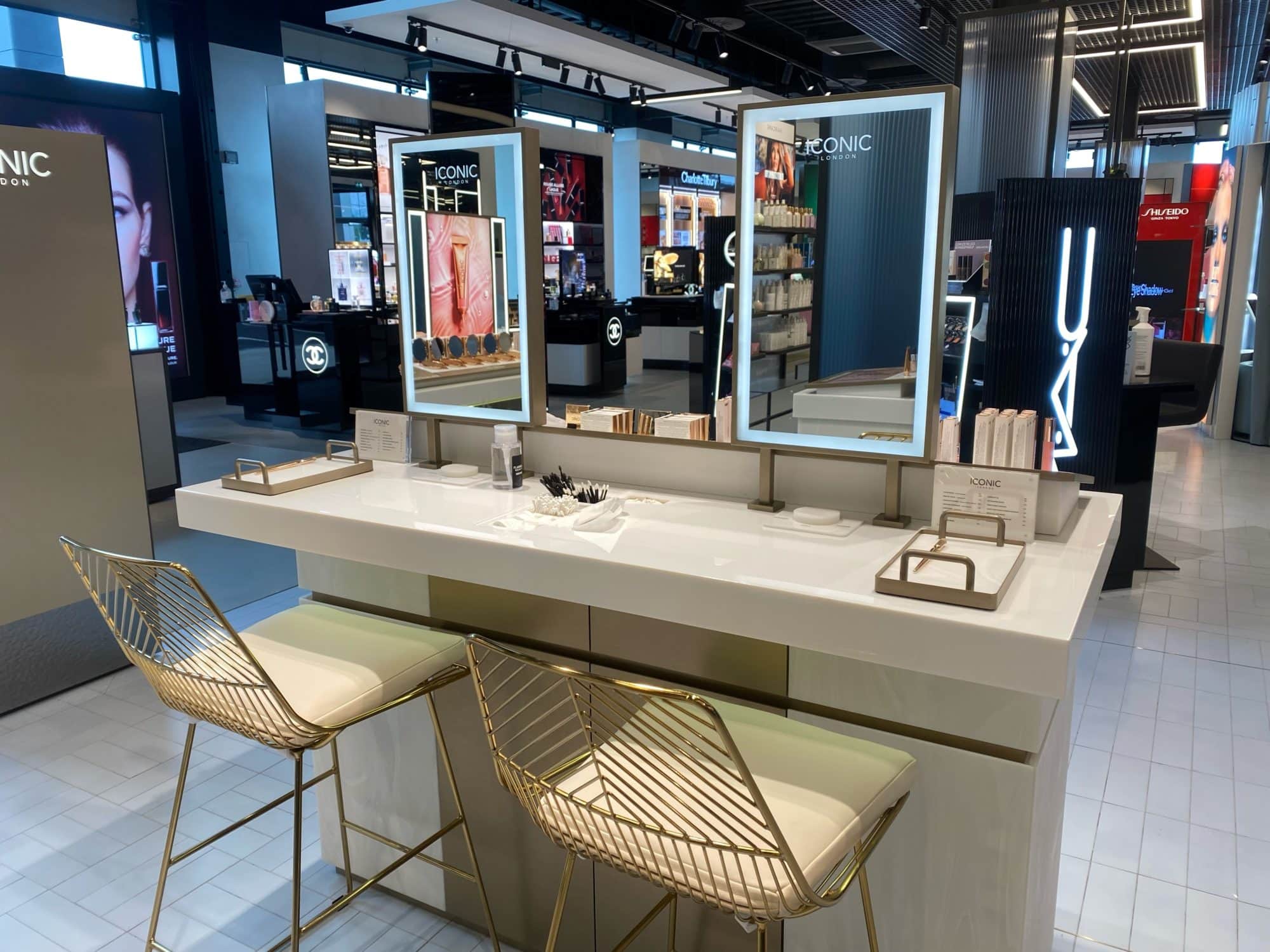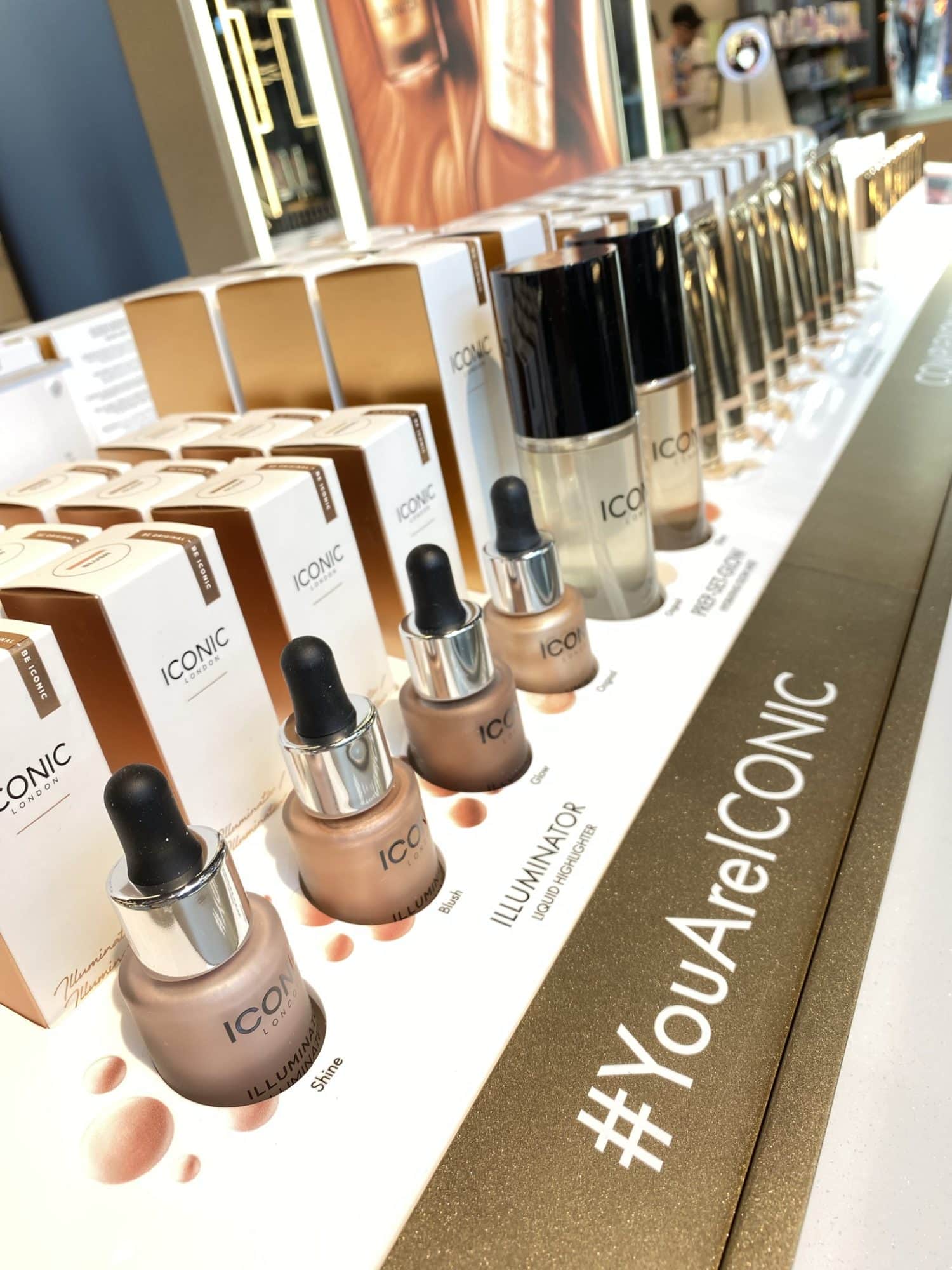 Capturing zeitgeists of luxury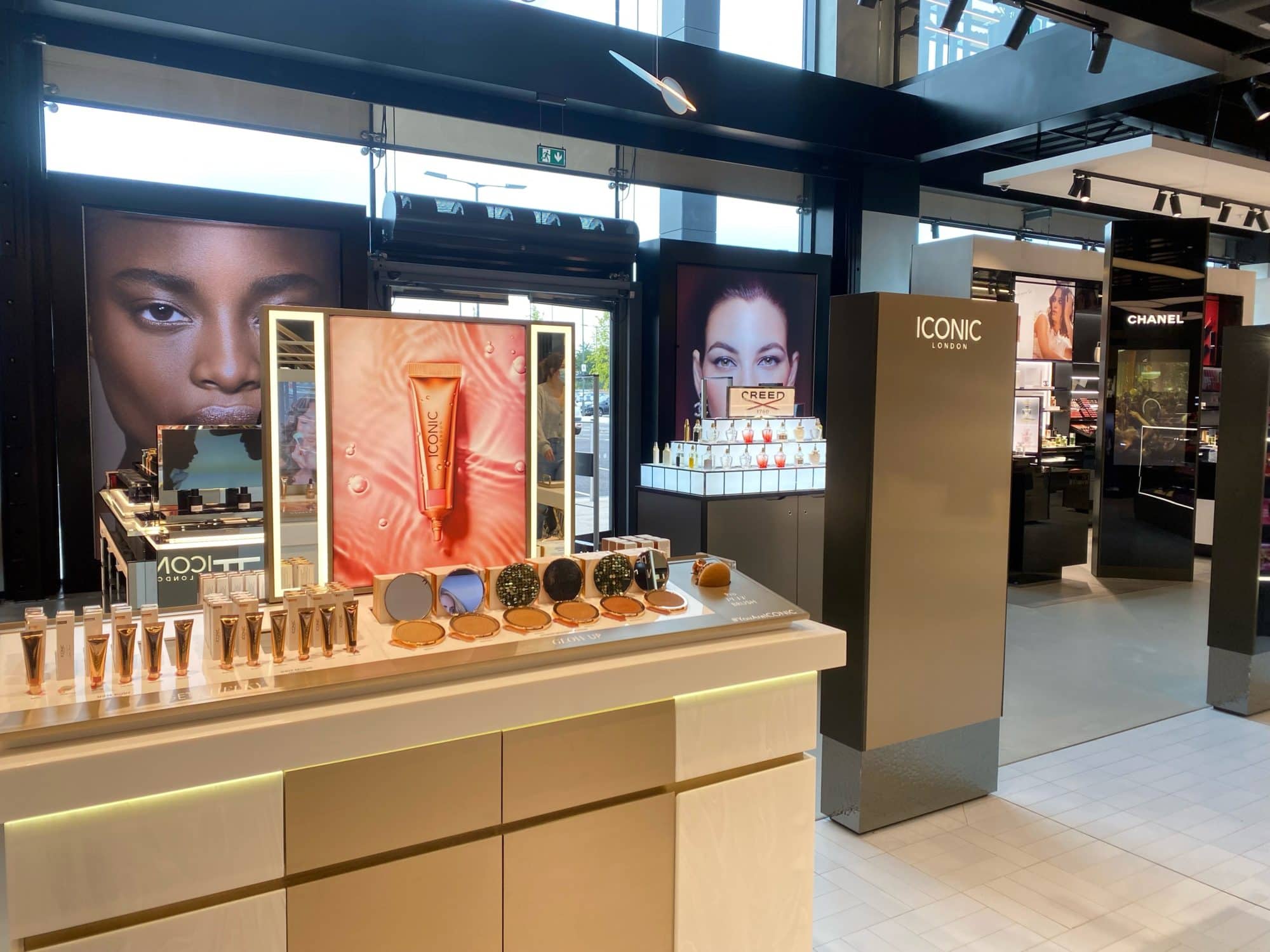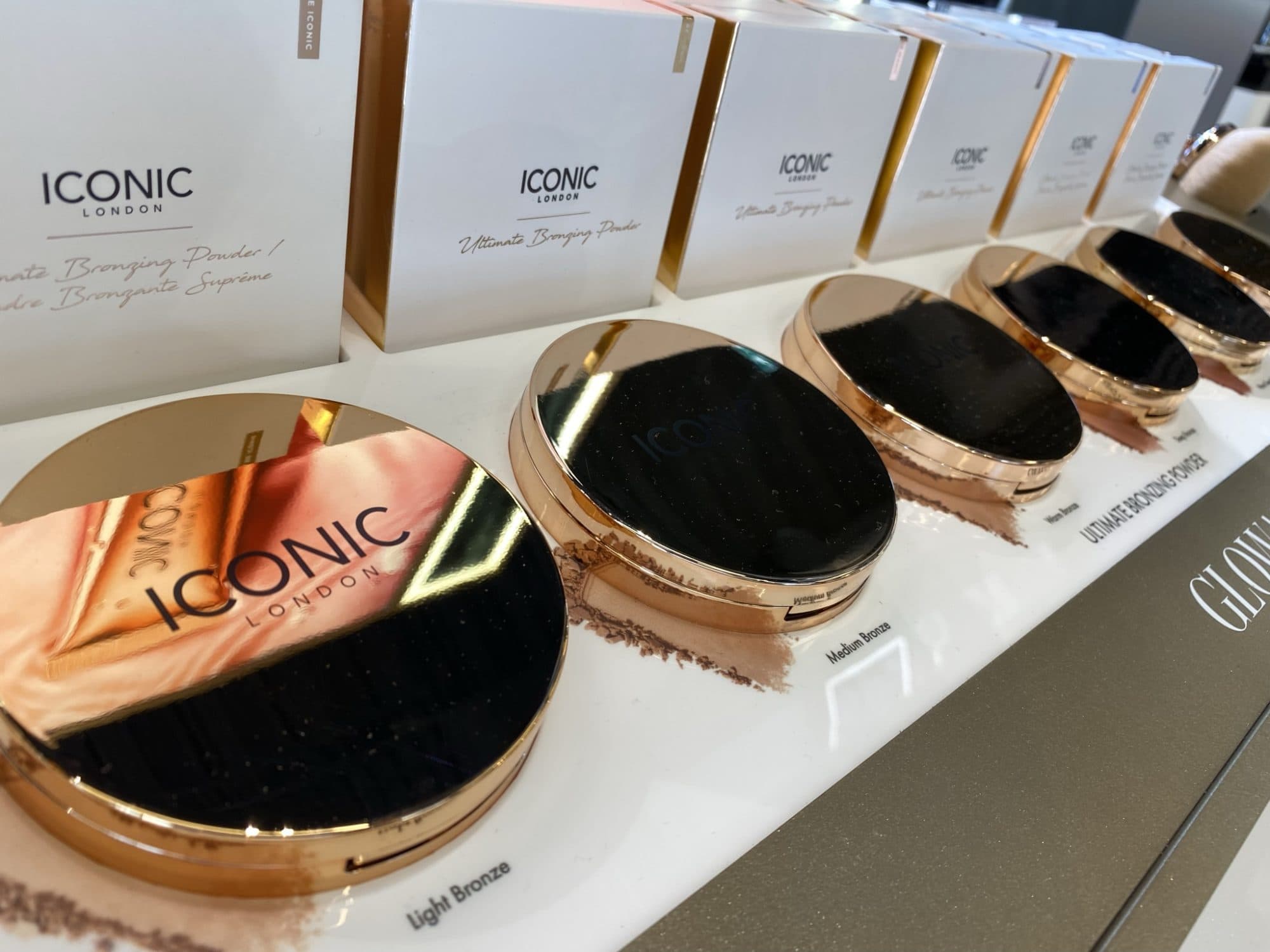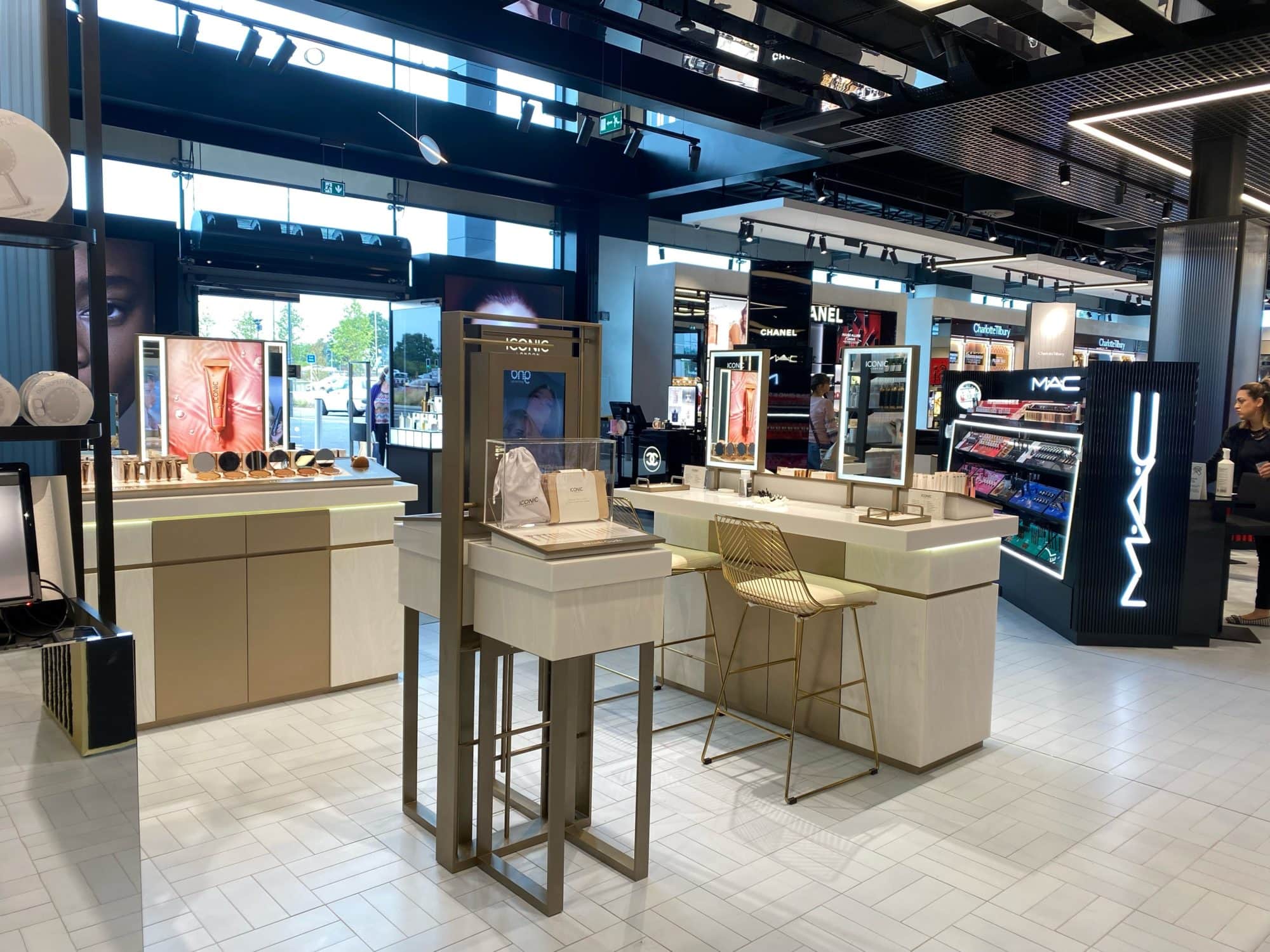 _Insight_
Exhibiting a broad service offer, ICONIC's new retail space supports traditional beauty consultations, and a myriad of mirrors provide the perfect multi-light setting for complete experimentation of different make-up looks. Making it easy for beauty fans to browse the brand's products, self-selection counters display ICONIC's full range and invite customers to test product before buying. An updateable 'hotspot' podium unit showcases ICONIC's latest special gift sets and colour stories, whilst media screens feature ICONIC's popular Insta feeds, disrupting the consumer journey and linking up the brand's multi-channel marketing in store, seamlessly.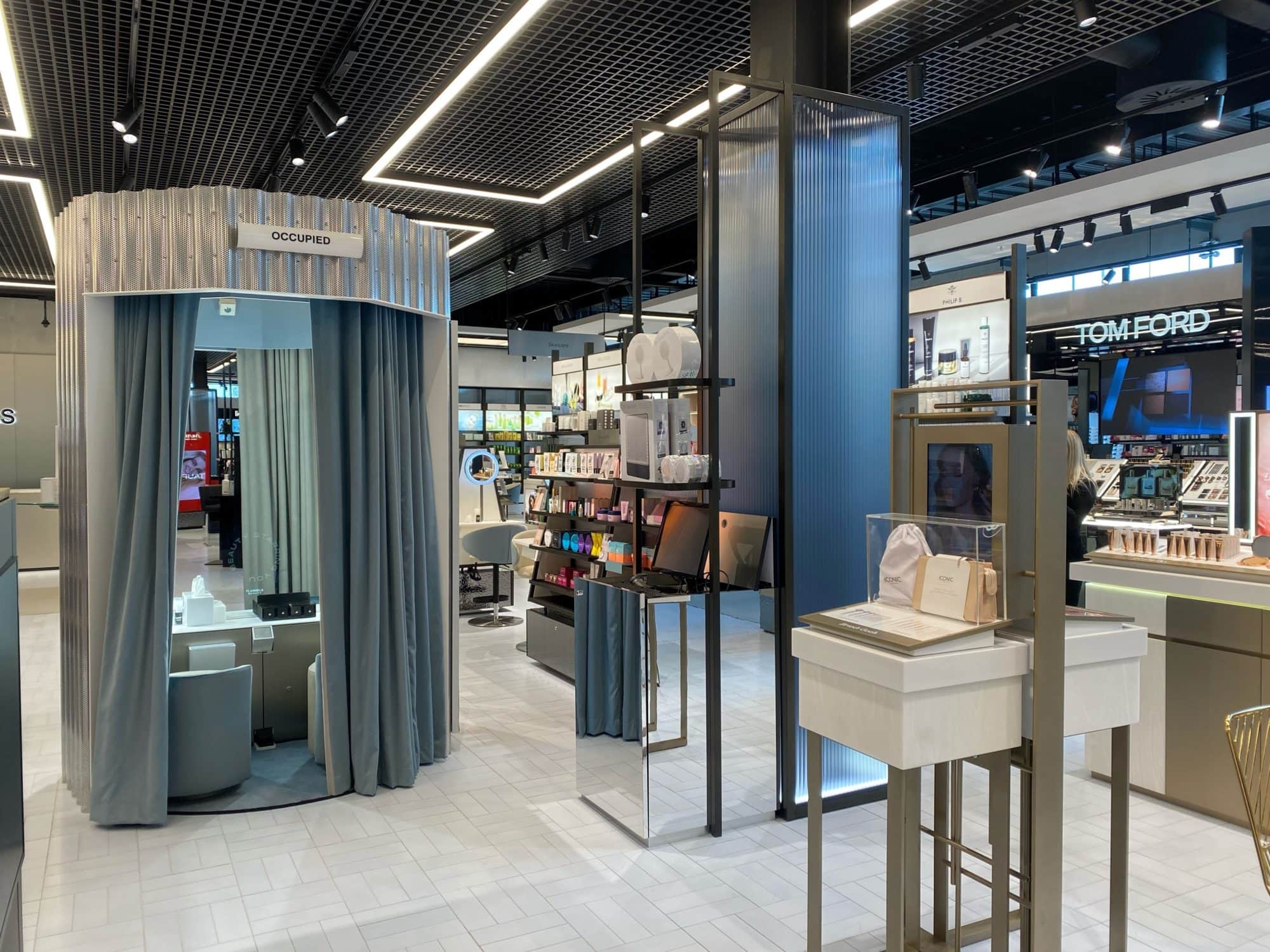 _Realisation_
As the first beauty brand that visitors of the new Flannels flagship see when they enter the store, ICONIC London captures the zeitgeist of luxury that oozes from every corner of this new high-end brand emporium. And with plans to hold tutorials and live events in this space very soon, this unforgettable beauty destination is a must-see for lovers of beauty across the UK and further afield.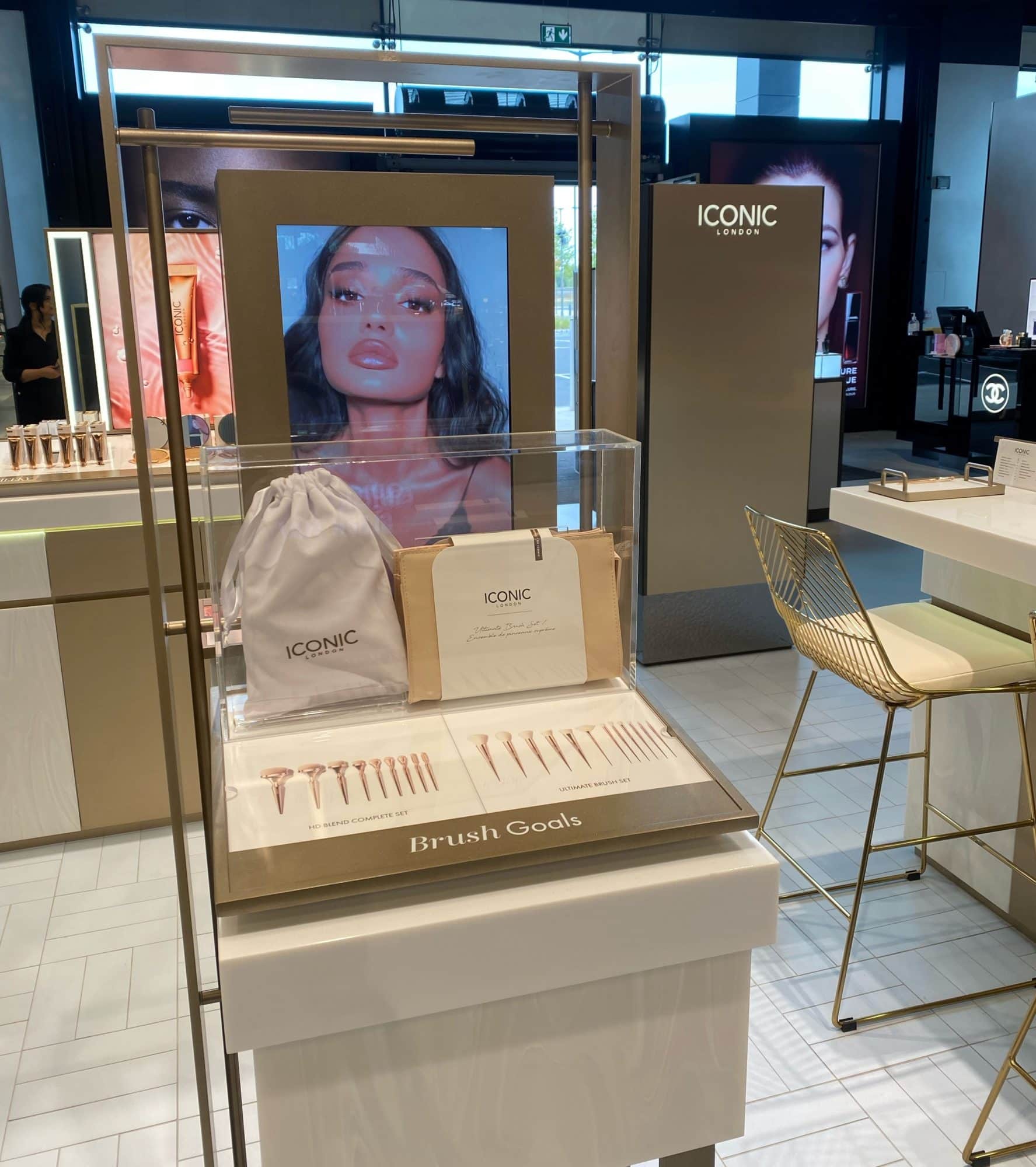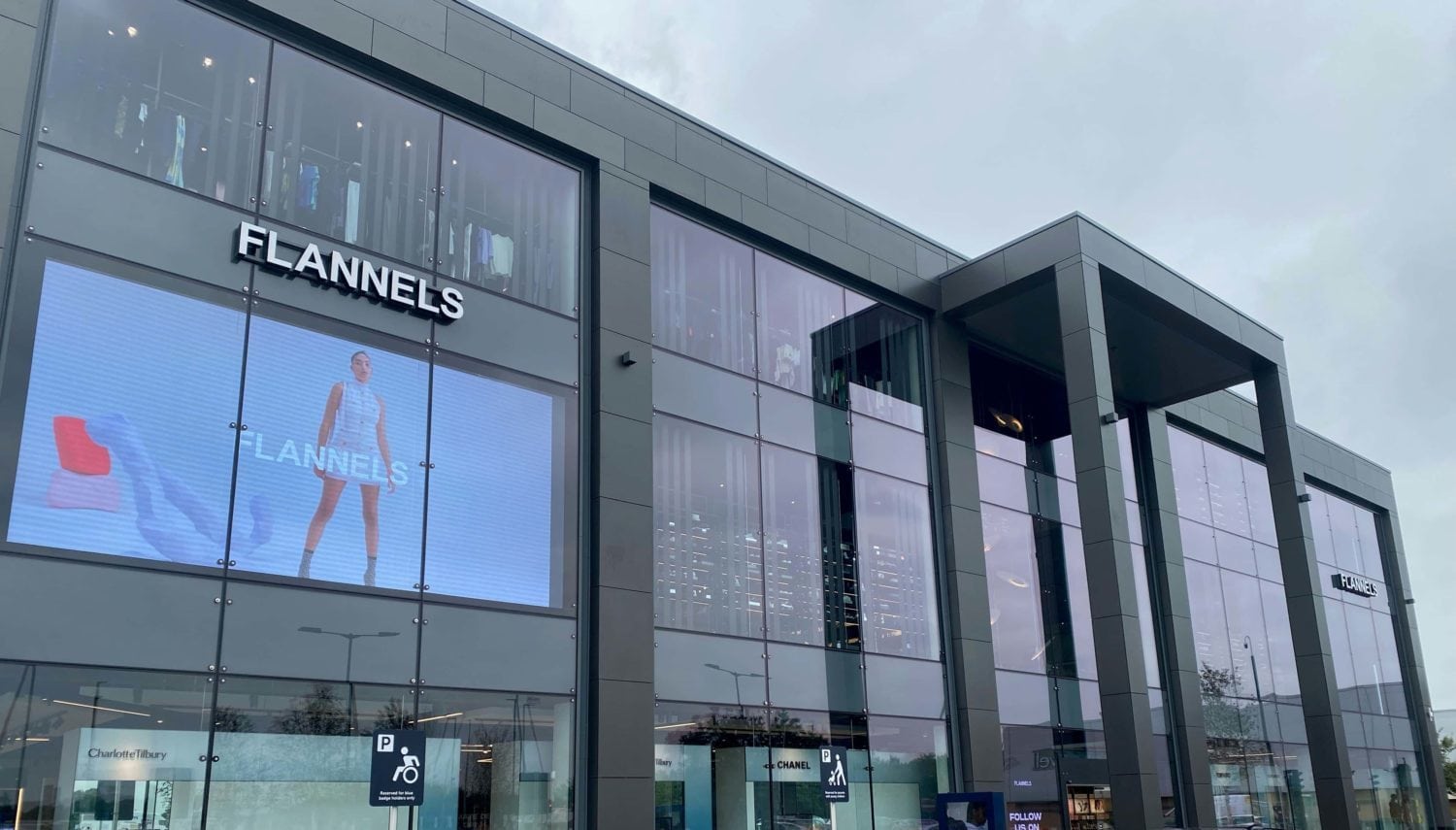 On The Road | Flannels at Fosse Park
Motivated by the recent launch of the new Flannels store and beauty hall concept, our Marketing Intern paid a visit to the new North Fosse Park destination to discover its revelations. Discover more…