IMMERSIVE BEAUTY POP UP
_ MAC Cosmetics
d4r incite a Botanic Panic in Selfridges this summer
This summer Mac Cosmetics launched a conspicuous campaign in Selfridges' trio of revered department stores: Selfridges Birmingham, Selfridges Trafford Centre, and Selfridges London. Upon launching its Botanic Panic make-up collection – "a labyrinthine garden of hyper-vibrant hues and on-trend topiary tones" - it was vital that MAC's instore marketing campaigns were as vivid and vivacious as the products themselves.
_Concept Design
_3D Design
_Technical Development
_Production
_Project Management
_Installation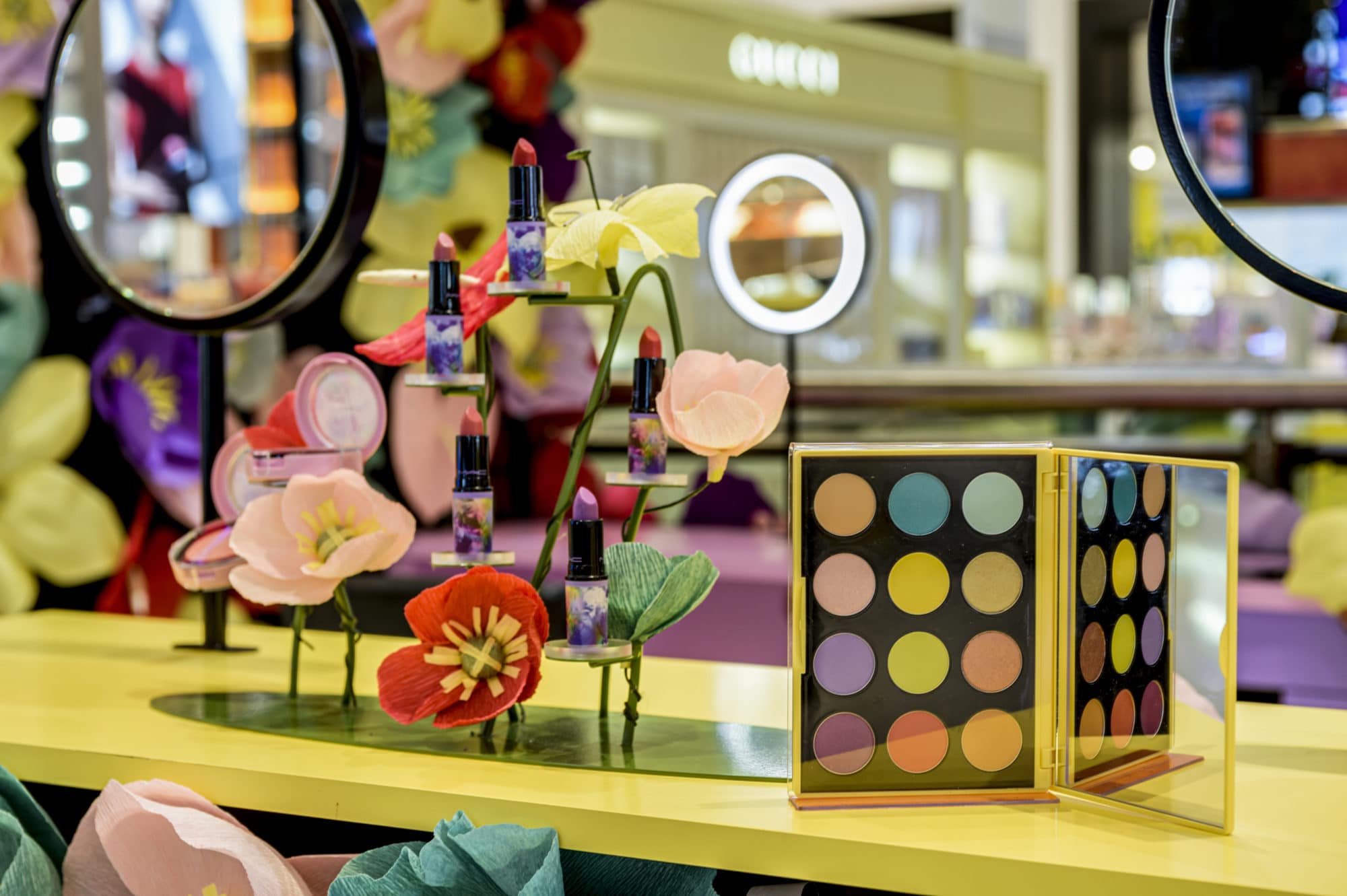 _Idea_
Whilst perhaps a little more unconventional than the usual instructions we receive from our clients, d4r's brief from MAC was simple: to promote the limited-edition product launch via a pop-up campaign that resembled 'flowers on acid' to really WOW shoppers! Further to this, the client wanted to provide an immersive pop-up experience where shoppers could explore its products, have consultations with MAC agents, and enjoy a selfie moment - all whilst ensuring customer safety via safety screens and social distancing.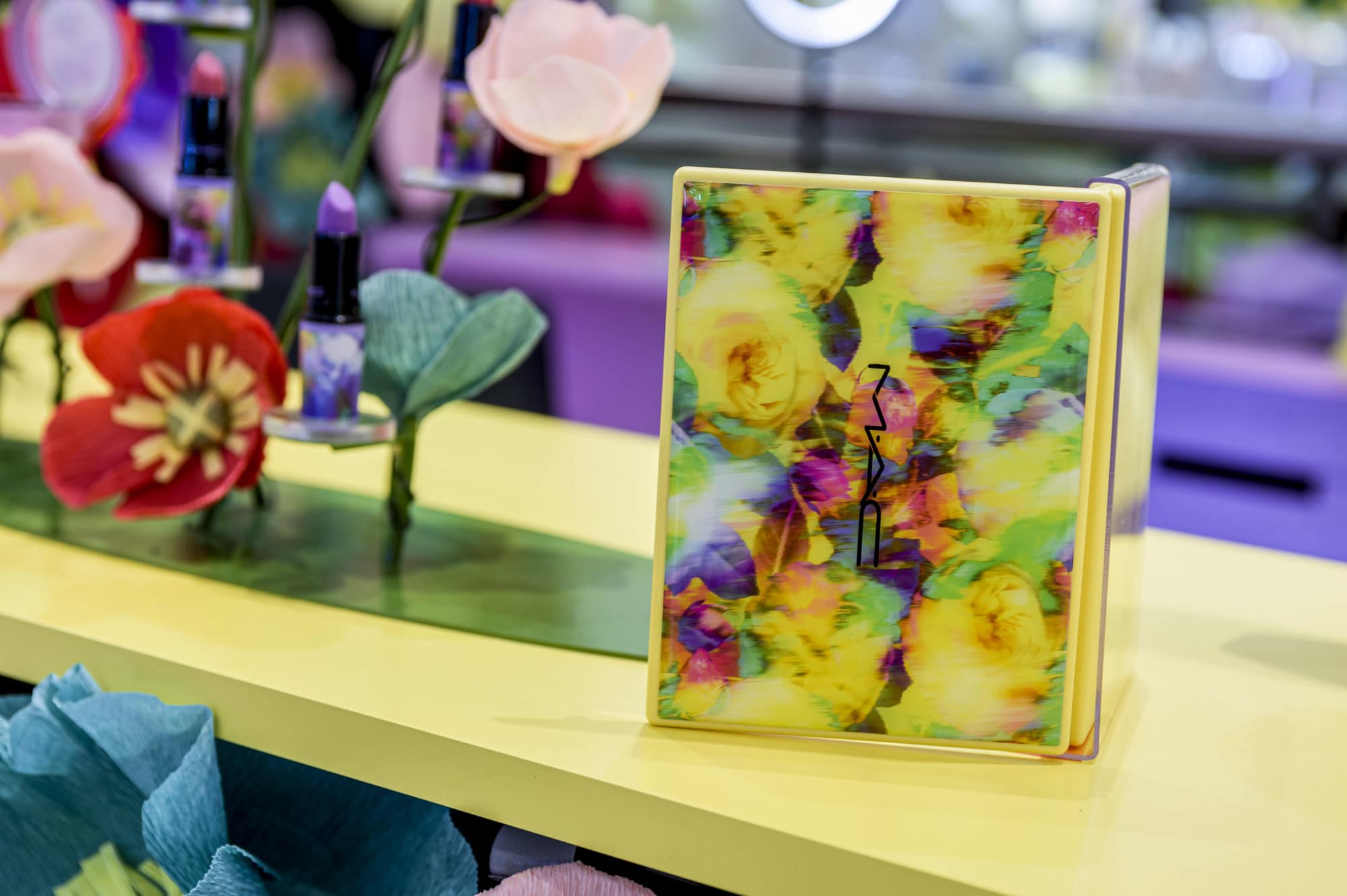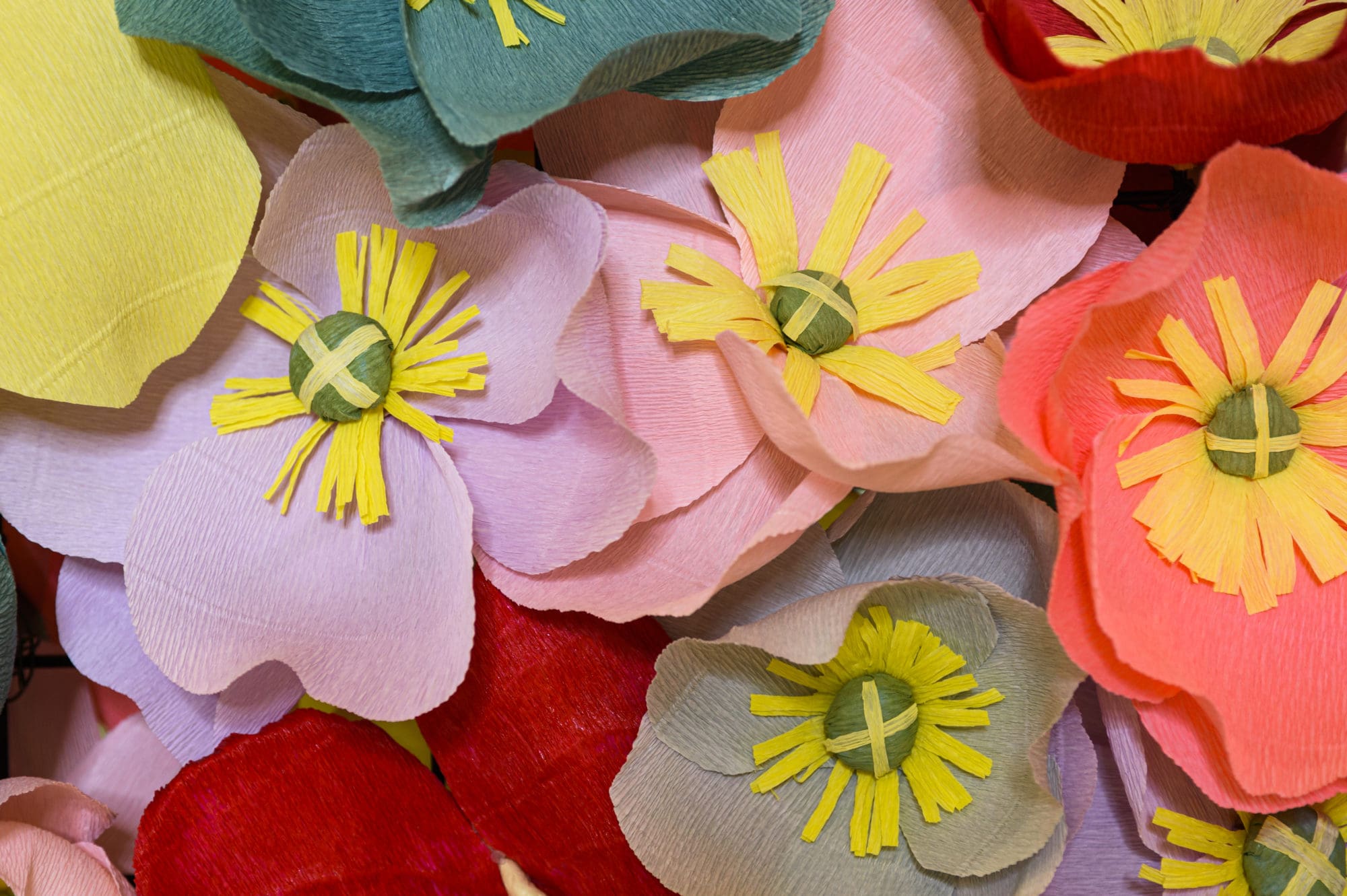 Refining the creative concept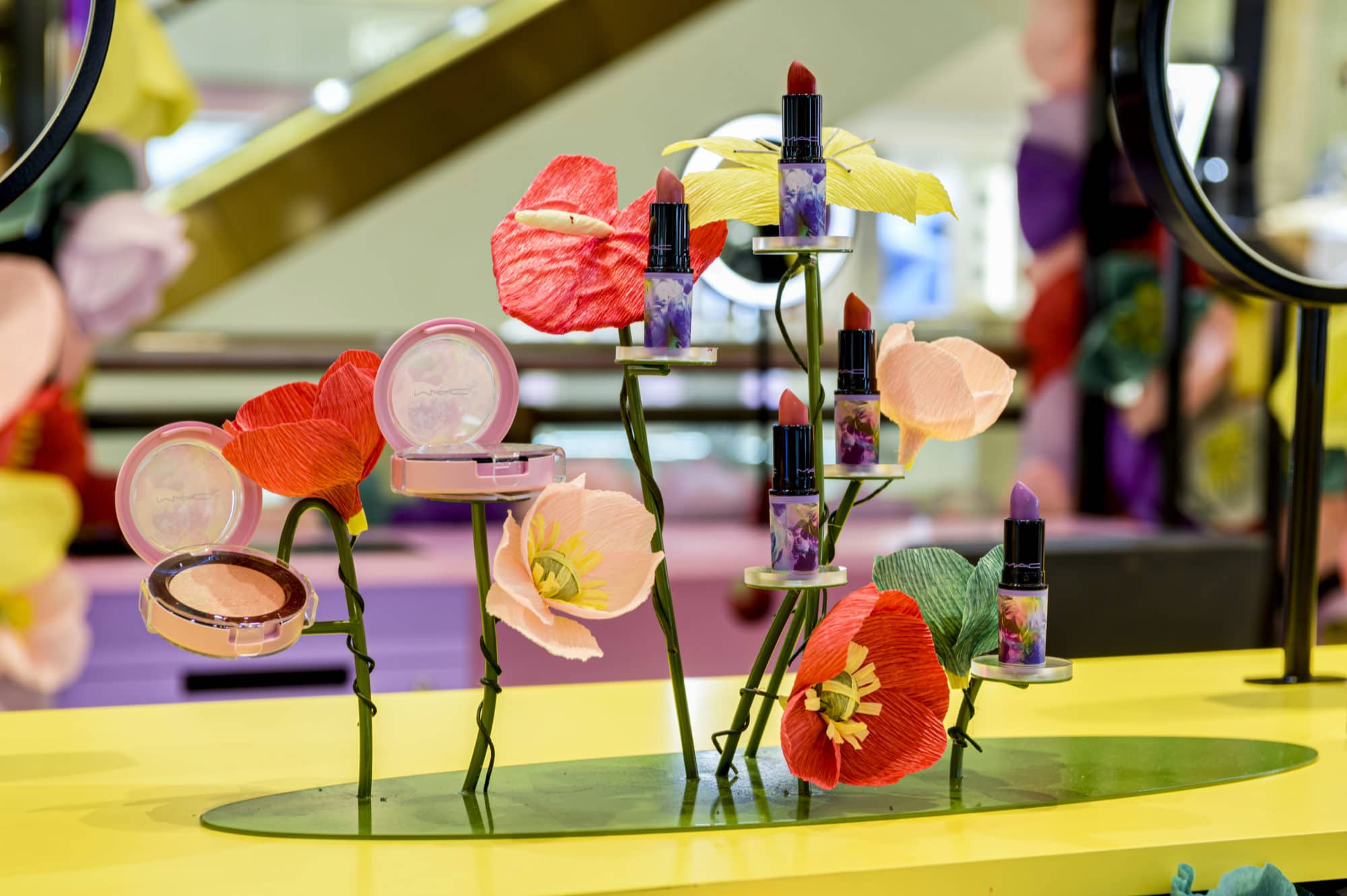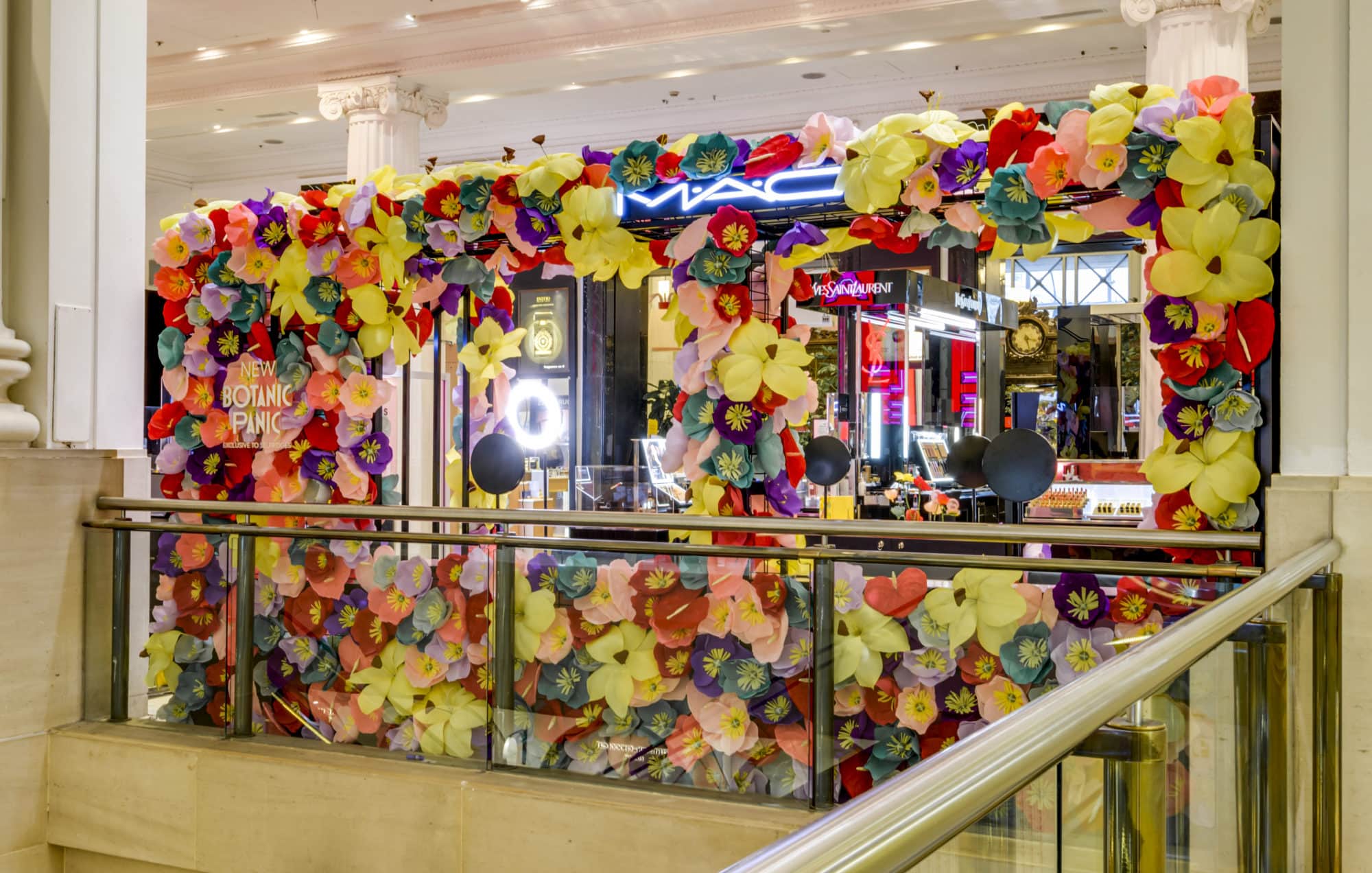 _Insight_
Using MAC's key visual, we produced a handful of hand drawn sketches that would help to decide the direction of the Botanic Panic pop-up concept. Generating 3D renders of the pop-up for all three retail sites, our 3D designers further refined the creative concept, whilst our technical designers focused on ensuring that the pop-ups were production-ready.
Of course, very few things these days are made without consideration to their impact on the environment, and with MAC's pop-ups going into Selfridges - a retailer that has been campaigning for our planet via its Planet Earth campaign - you bet we considered the pop-up's environmental impact in our designs. For example, we replaced typical plastic-containing artificial flowers with paper alternatives for better recyclability. This also gave the display a more intricate aesthetic and depth of detail. What's more, staggering installation dates for the pop-ups ensured that the fixtures could be repurposed between installations and reused.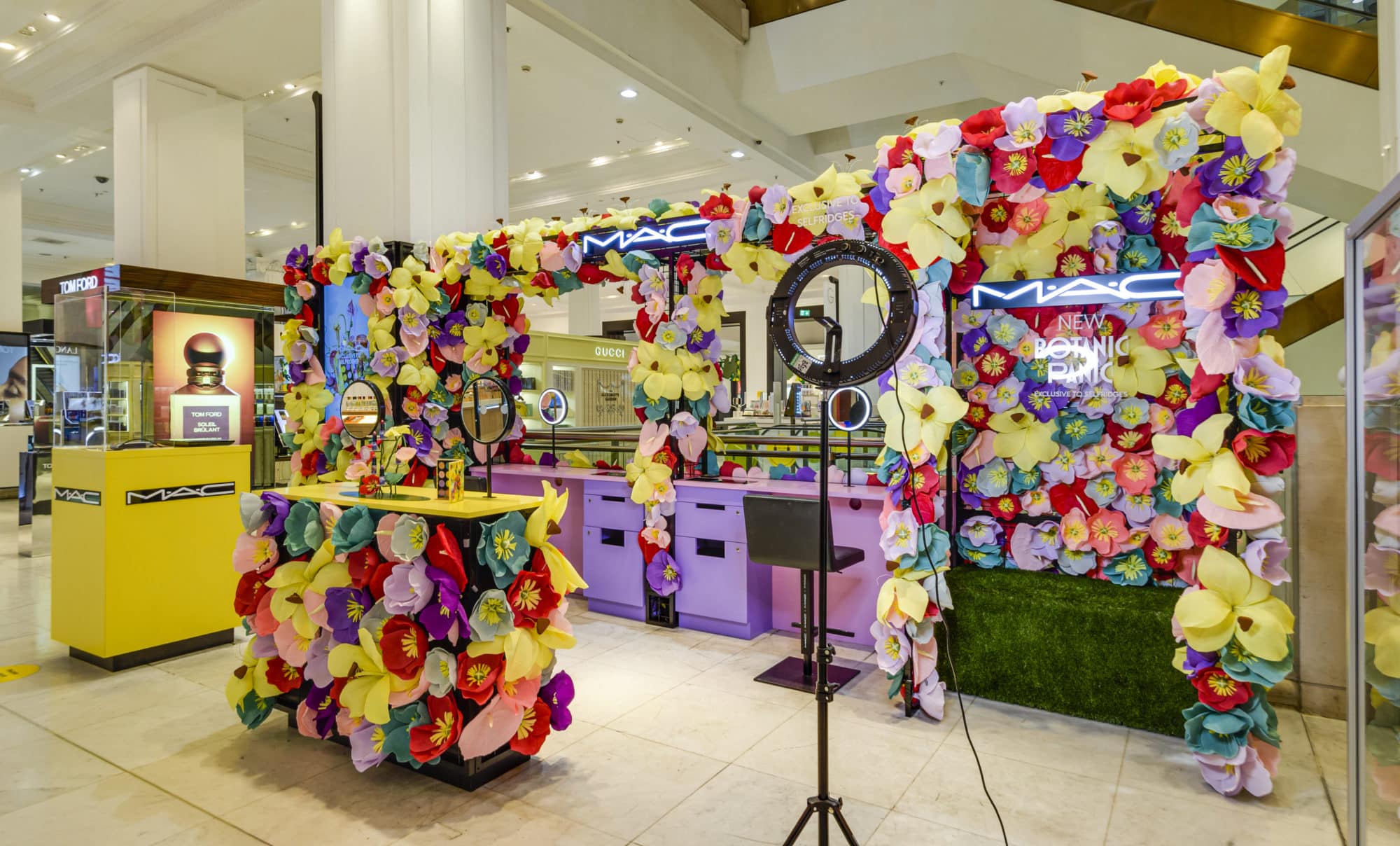 _Realisation_
Showcasing an immersive sensory experience, this beauty pop-up brought the Botanic Panic product collection to life with a theatrical display. Orchestrated scent cues were added to the customer journey via hidden Jo Malone scented fuse beads to give customers a more sensual experience whilst the addition of a play table gave customers the opportunity to truly get to know the brand and its products. Demonstrating an appreciation for their customers' emotions when shopping for beauty, MAC were really happy with the level of customer engagement at the pop-ups, as well as the number of shoppers who took the opportunity to take a selfie in front of the flower wall in the selfie booth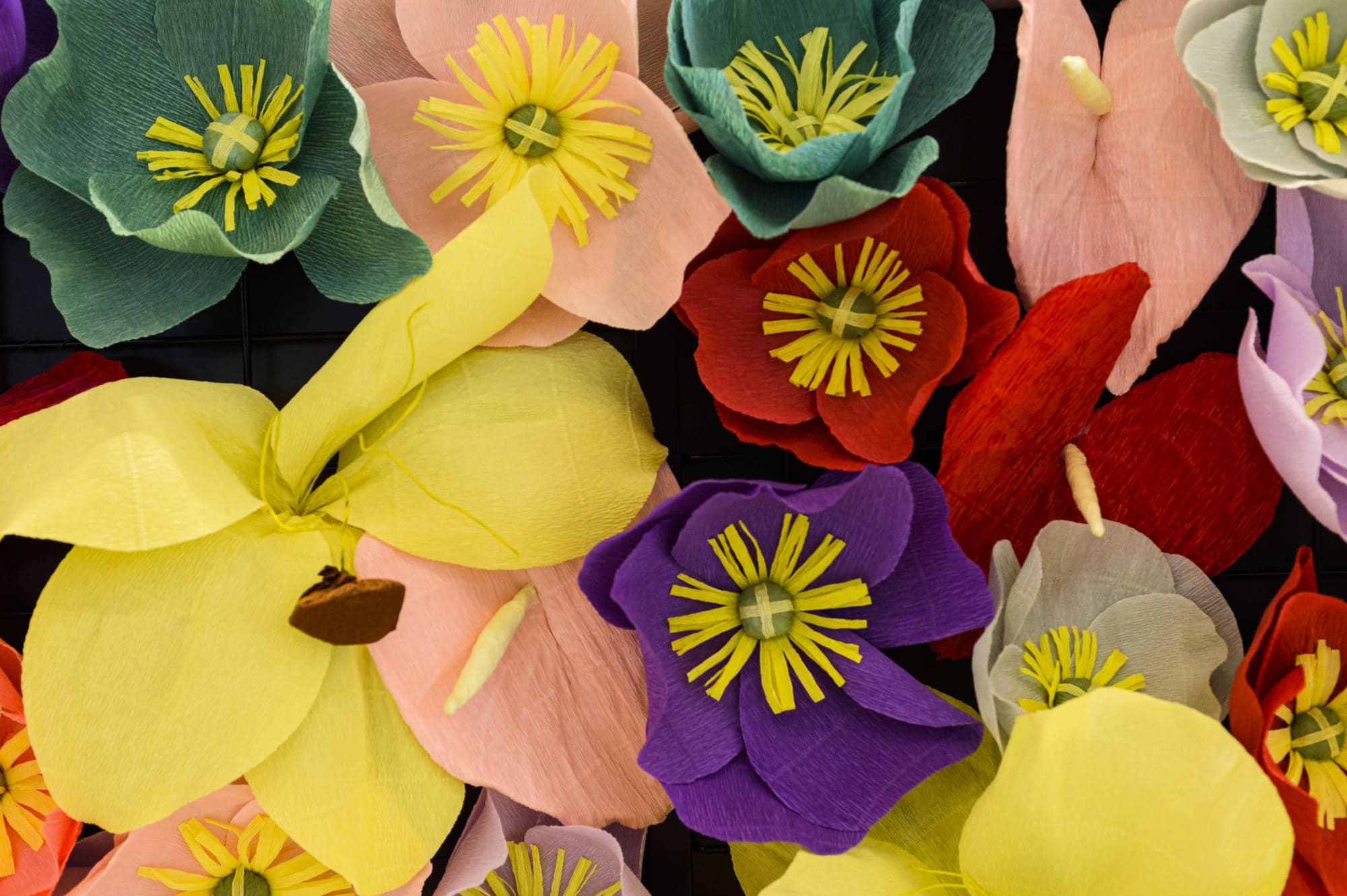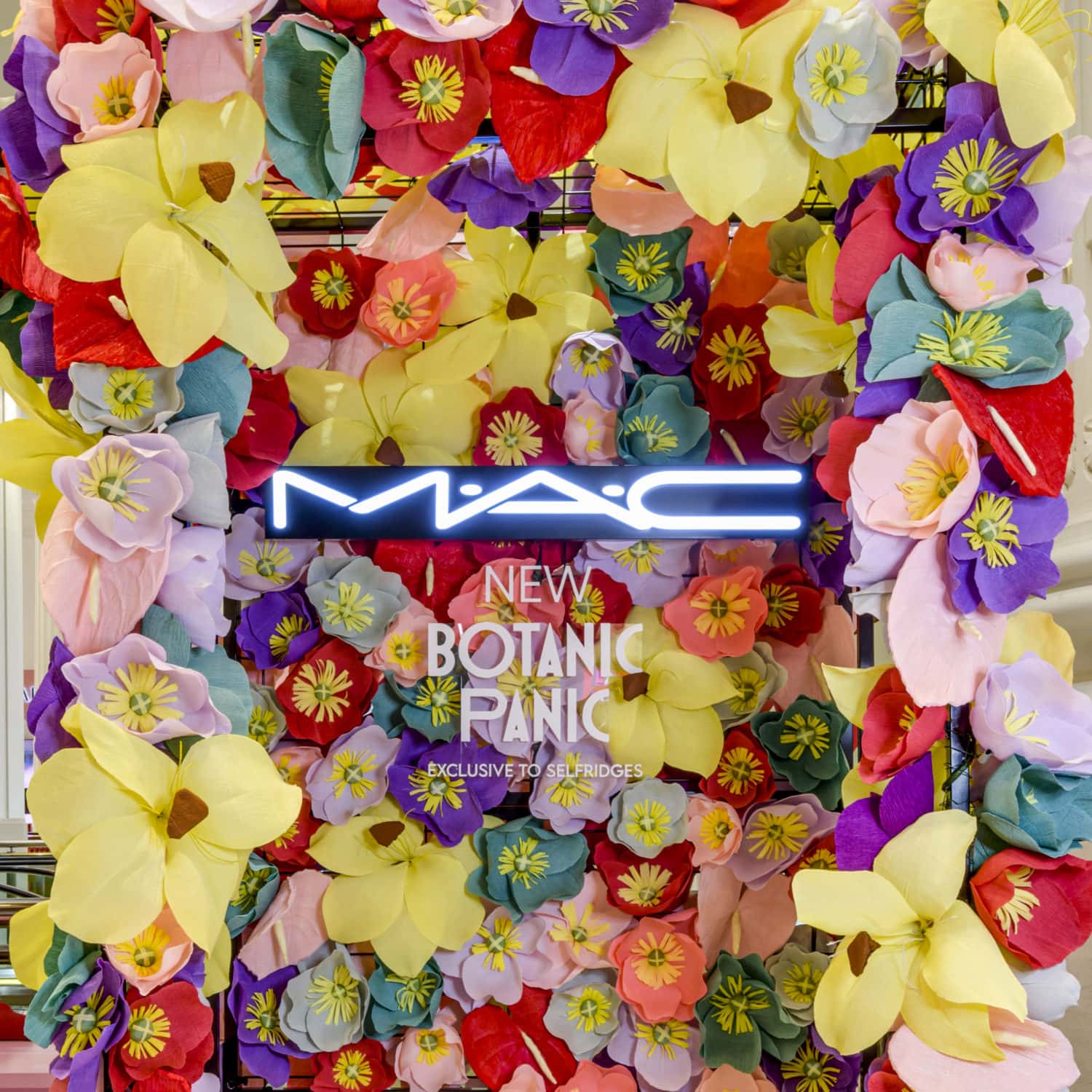 Testimonial
We loved designing and developing this showstopper! Always great to collaborate with MAC and the Selfridges Project Earth initiative. Sustainability is something d4r take incredibly seriously and it's great to see our brands and a major retailer placing this at the forefront of their strategy. As always, an absolute pleasure to bring this project to fruition with both parties.