Store Development
_ A.P.C.
Coal Drops Yard
Born from a reaction to the contemporary fashion trends in Paris, A.P.C has quickly become renowned for its tasteful, cool and well-tailored collection of wardrobe staples. With a growing presence across the UK, the brand chose Coal Drops Yard to launch their latest concept store.
Development
Project Management
Implementation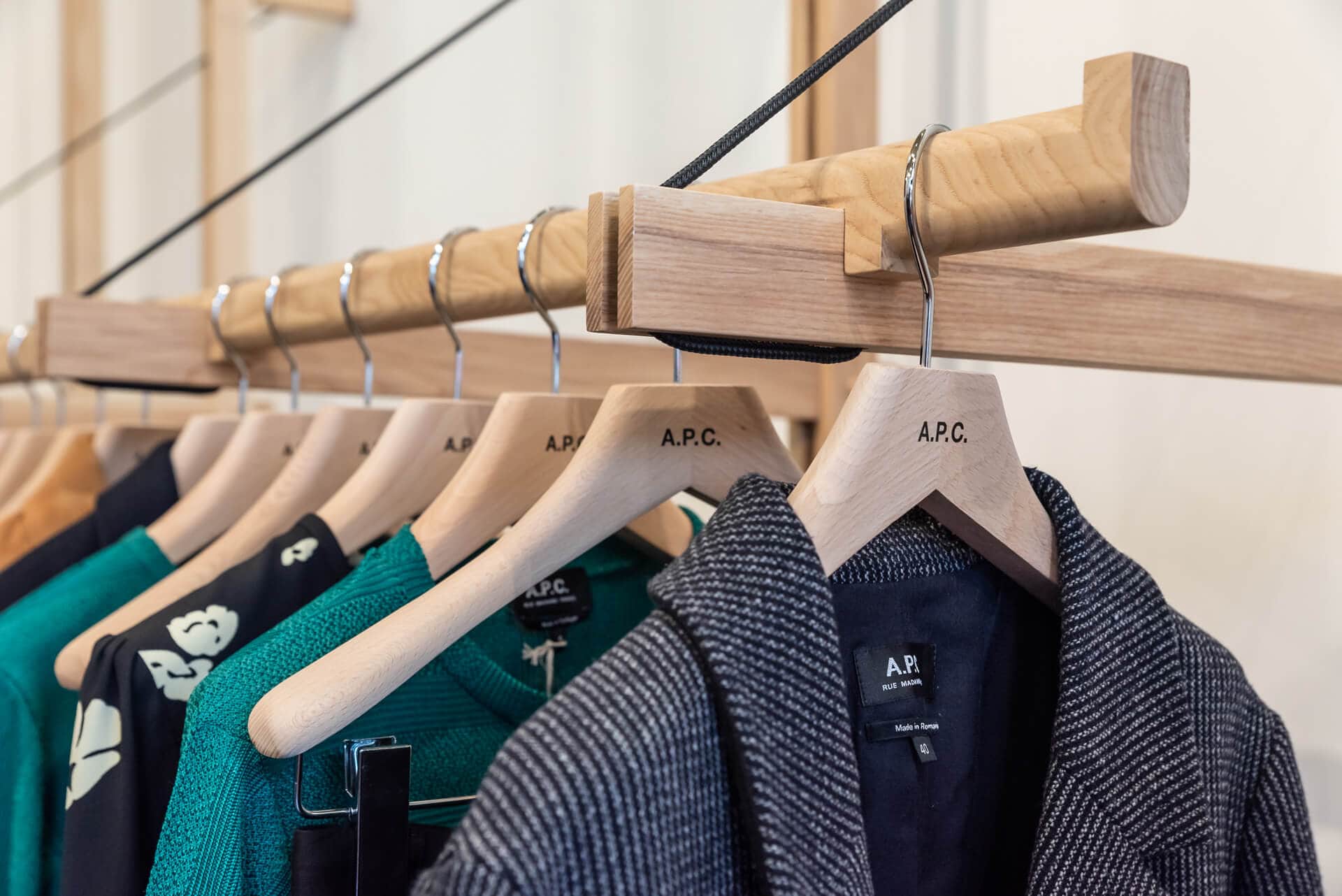 _Idea_
As A.P.C began to plan their entrance to London's most exciting new shopping destination, they once again collaborated with LAURENT DEROO ARCHITECTE to conceive an architectural design for the Coal Drops Yard store. An architectural practice with unrivalled experience in the curation of the A.P.C brand at retail, there was no doubt that the brand's entrance to CDY would be perfectly in-tune with the fashion-forward, yet minimalist, retail identity of A.P.C.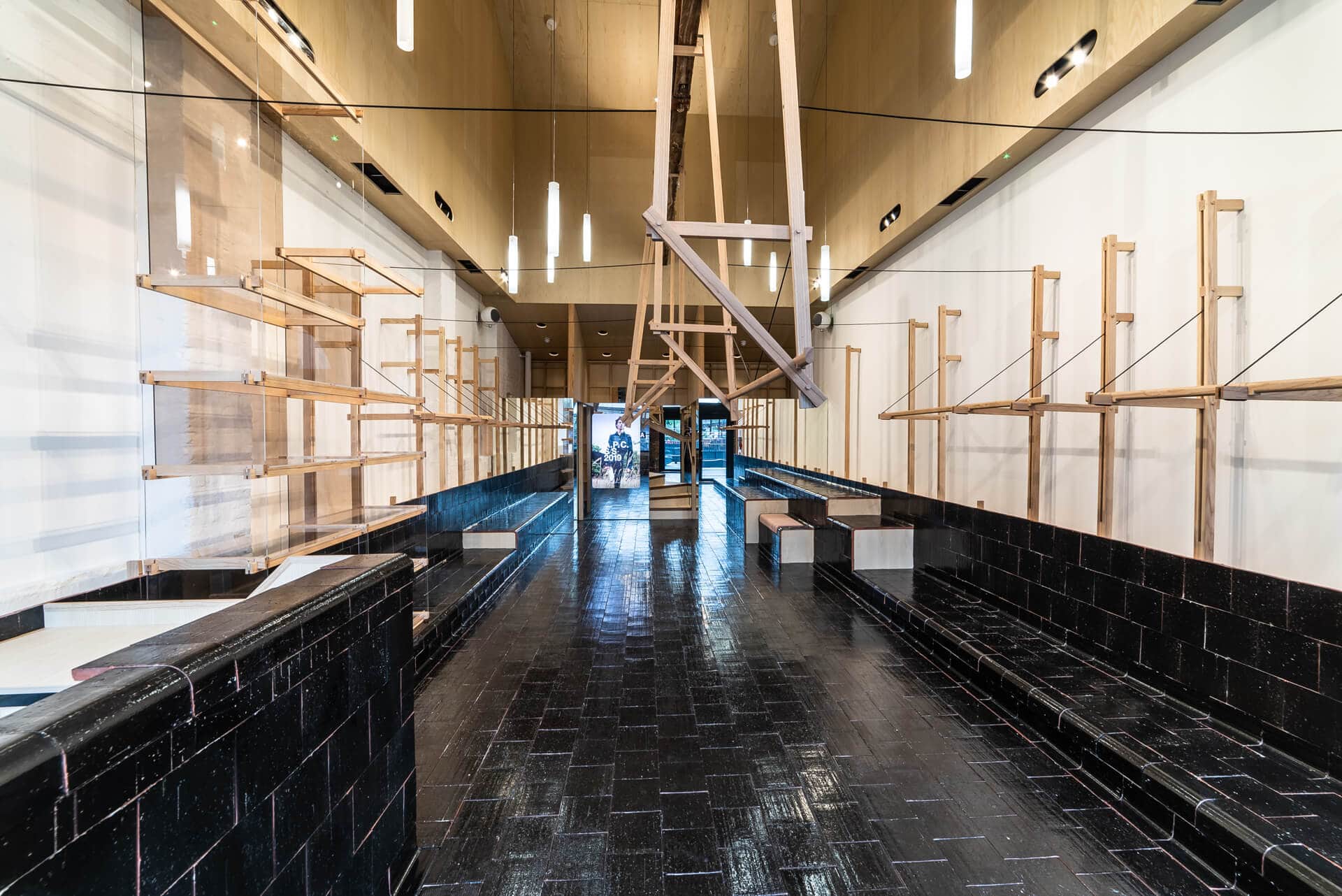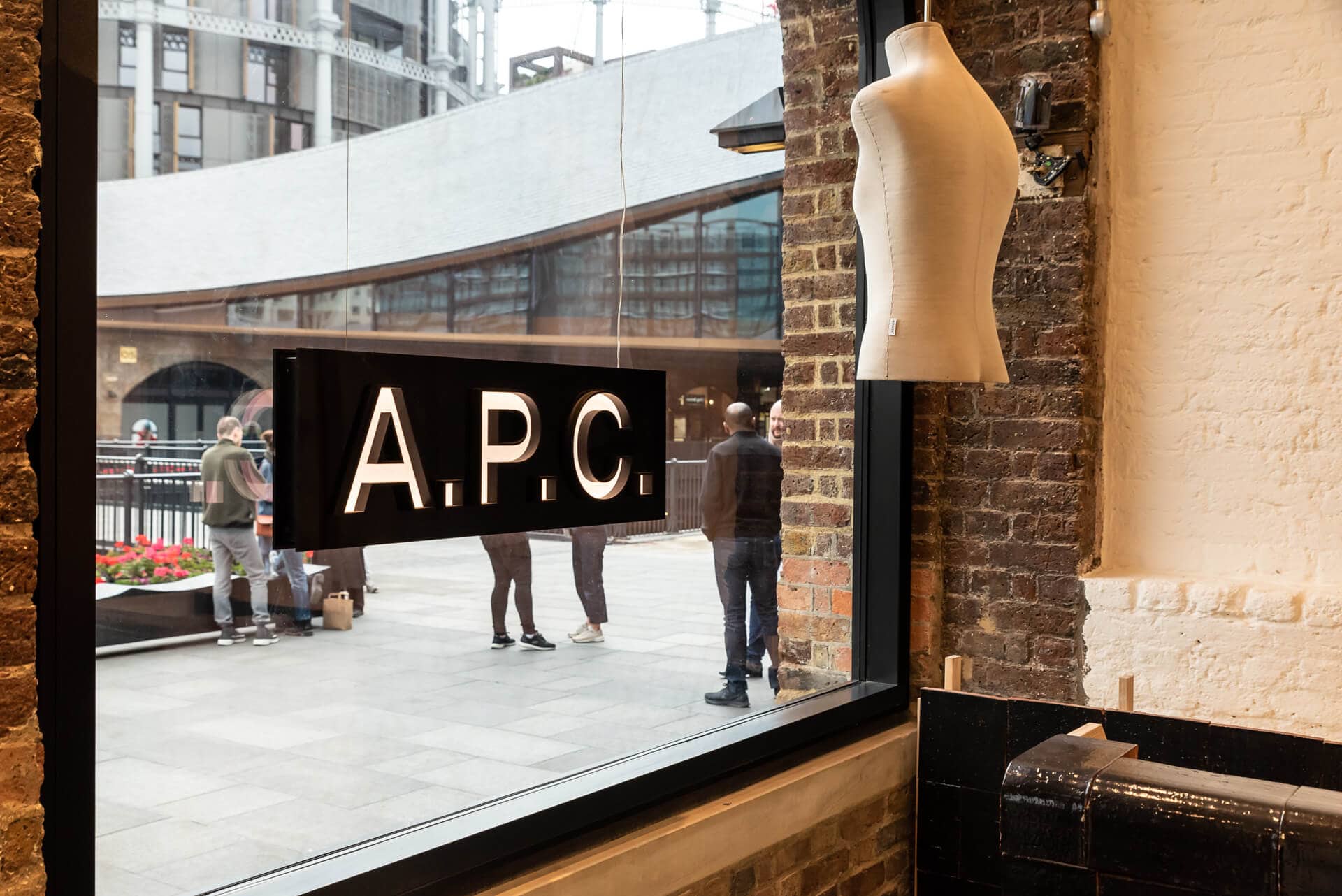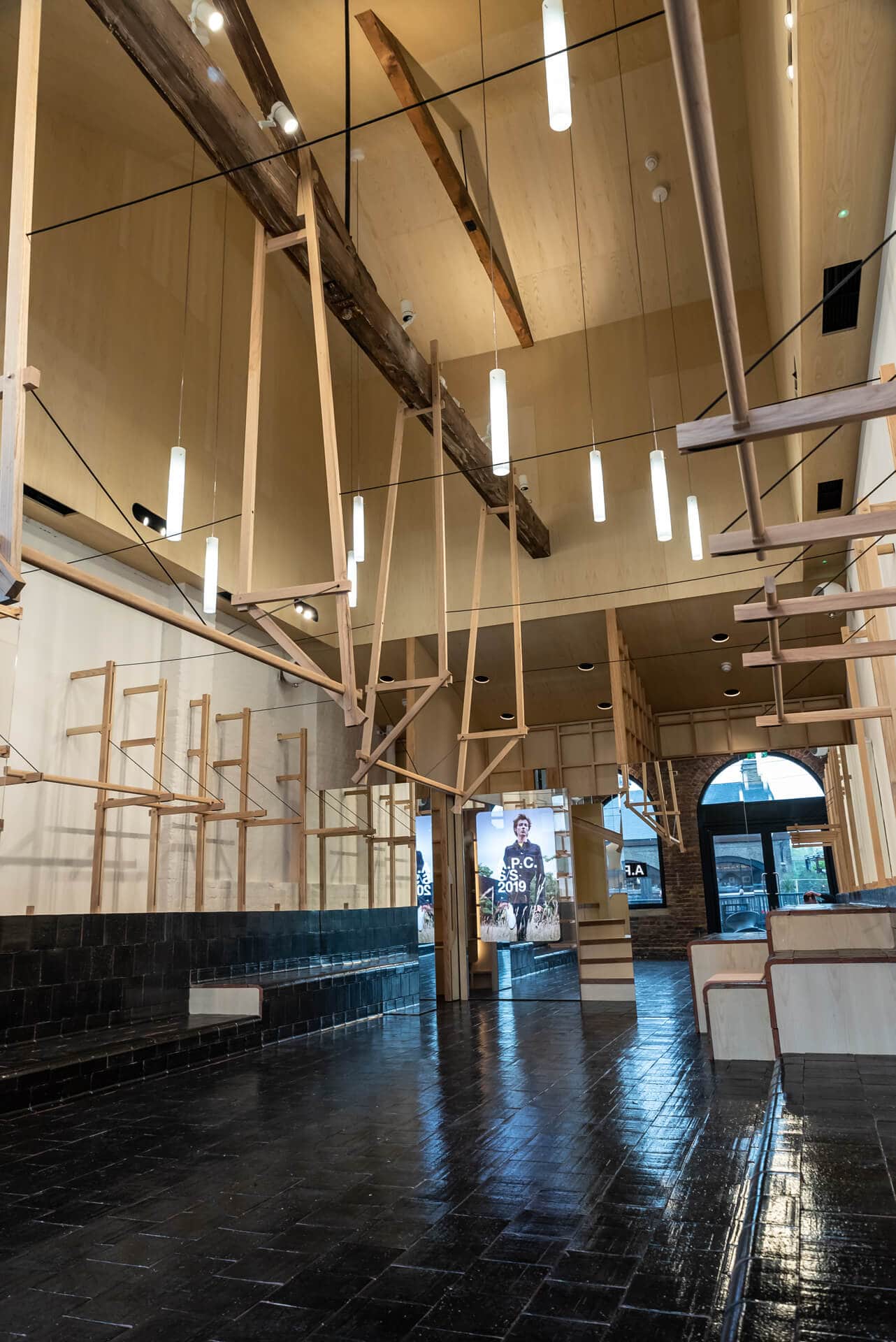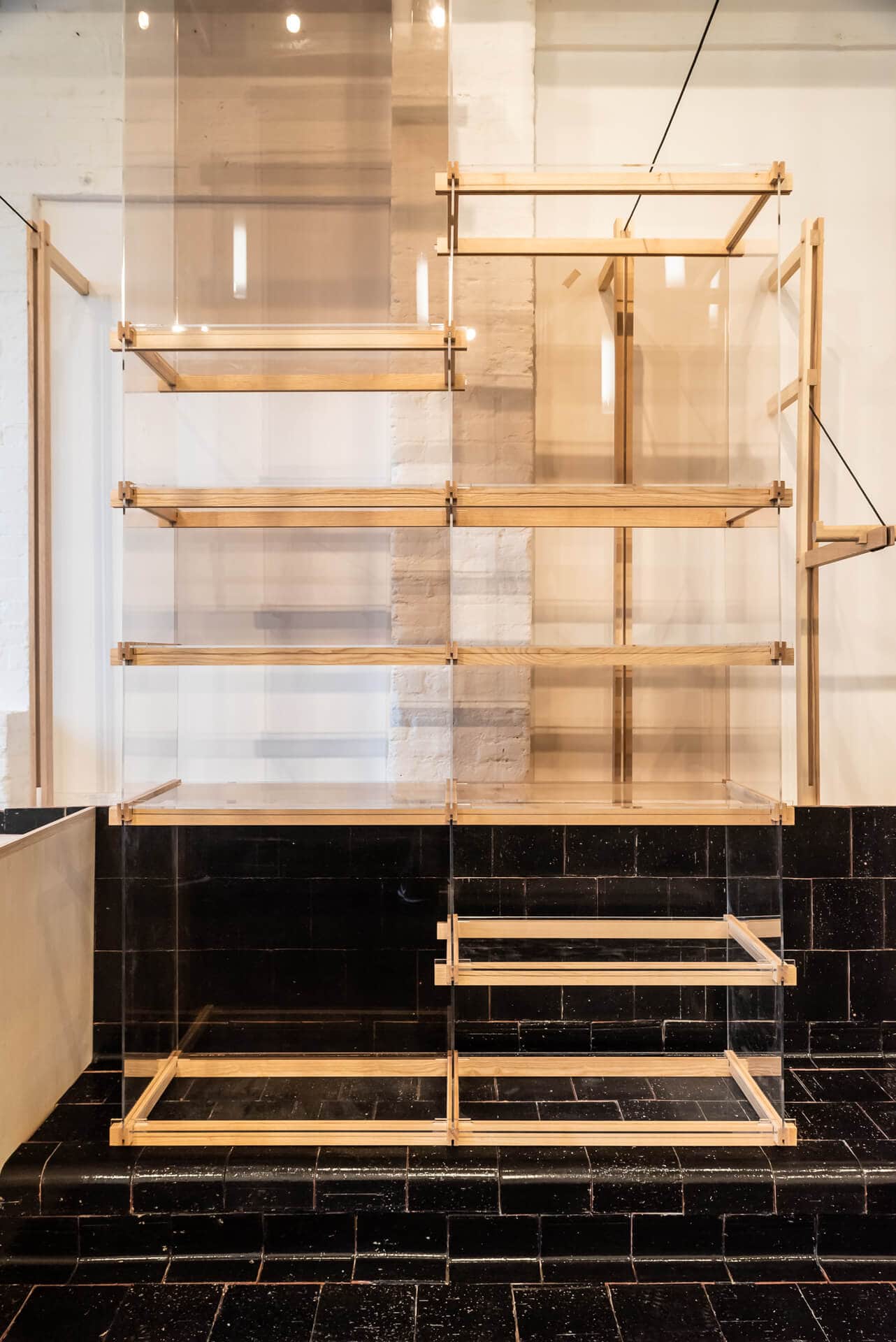 _Insight_
We were commissioned by A.P.C to work with both the brand and the architectural firm to develop the conceptual design which had been expertly designed and managed by LDA. From the supply of design intent and detailed production drawings, our studio became project guardians, responsible for developing the beautiful concept into a fully realised store; in close collaboration with LDA. Managing full site works and retail design, including contractor management, joinery and flooring, we took great care in respecting the heritage of the listed building; resulting in the delivery of an A.P.C store which met the high-standards of the revered French label.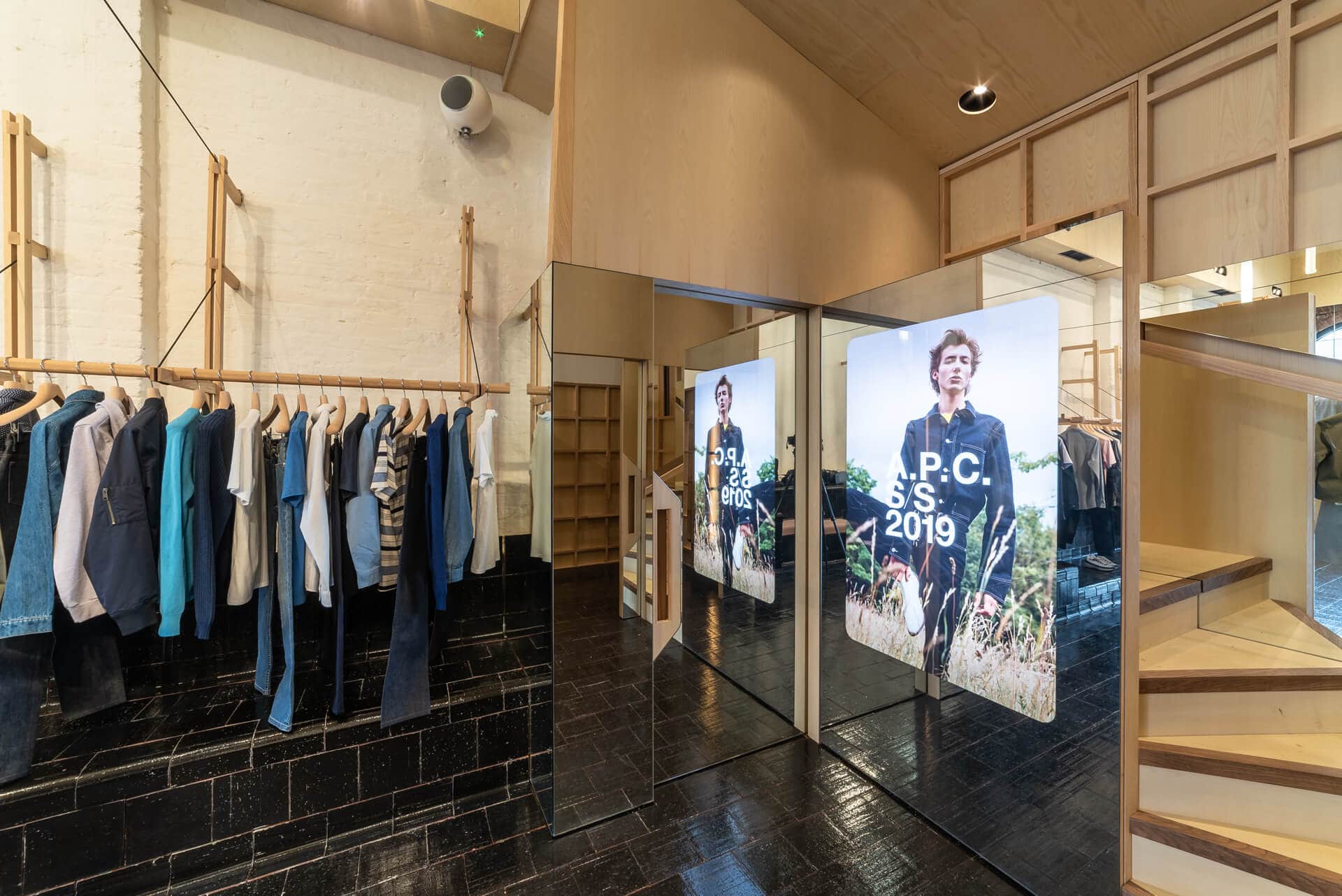 _Realisation_
A crafted, beautiful and tastefully minimalist store for A.P.C within Coal Drops Yard, one which not only belies the iconic brand and its founder, but marks the superb collaboration between brand, architect and creative agency.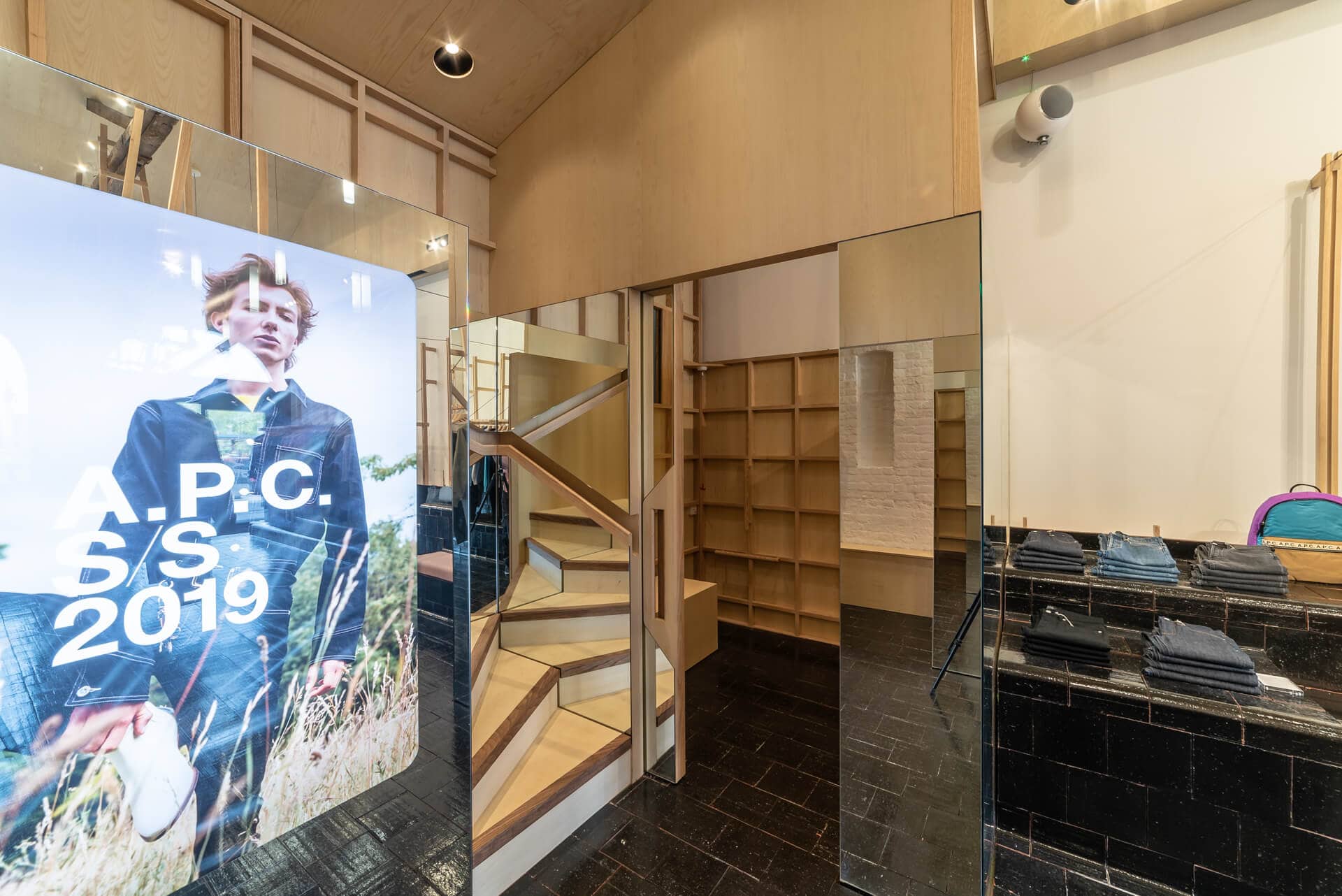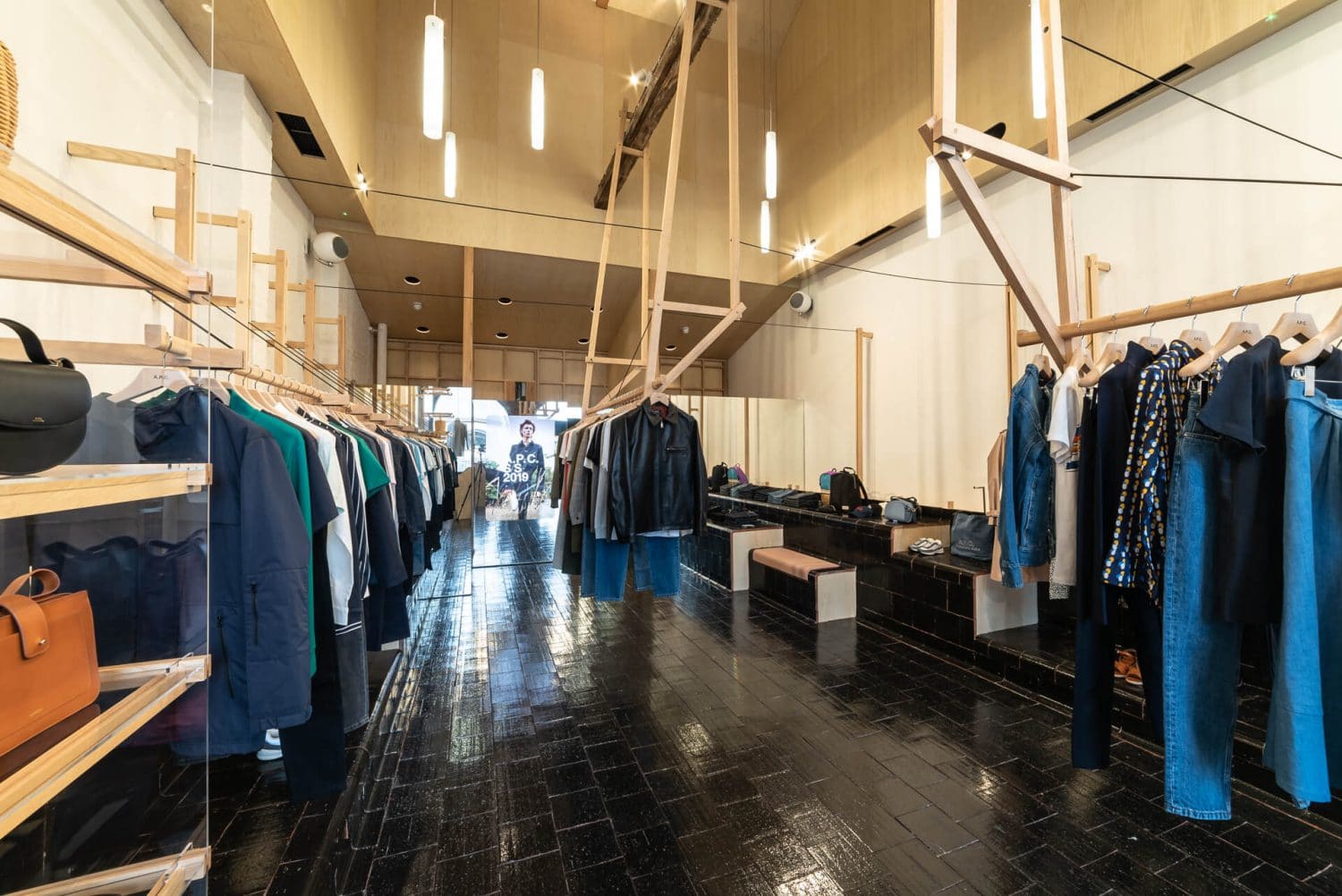 Testimonial
We chose D4R given their successful and proven track record of working at Coal Drops Yard. D4R managed a seamless project that was very much appreciated by both A.P.C and LAURENT DEROO ARCHITECTE. A dedicated team allowed us to be fully informed with the assurance of an onsite presence representing the brand and guarding our design vision. Beyond that the support of the wider team was invaluable – from technical drawings that showed the production detail and allowed us to make manufacturing changes that enhanced the end result, to a logistical support that made life straightforward. We loved working with D4R and look forward to more collaborations in the future.