Store Design
_ Shoebox NY
Defining luxury experiences
Uninspired by their existing retail design strategy in Kuwait's famous 360 mall, Shoebox NY were determined to reinvent their store and elevate their presence as a fashionable footwear retailer.
2D Design
Creative Design
Spatial Design
Development
Project Management

_Idea_
Committed to fashion and offering a plethora of premium brands in-store, Shoebox maintain a loyal consumer base whom trust their service, quality and reliability. With this store set within a renowned Kuwait mall, the expectations became particularly higher, with residents of the area choosing malls for recreational activity, dwell time and luxury experiences.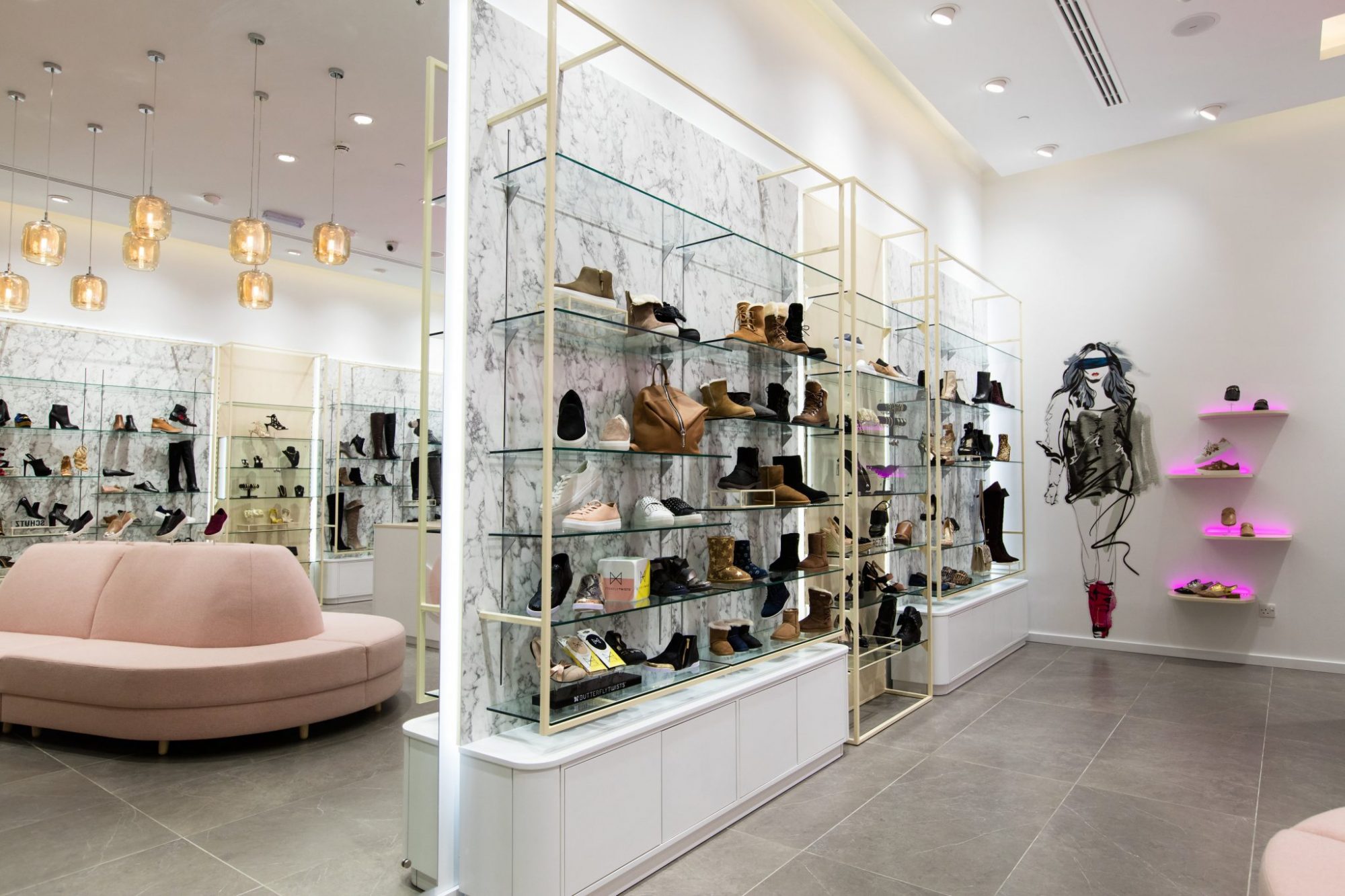 A luxury shopping experience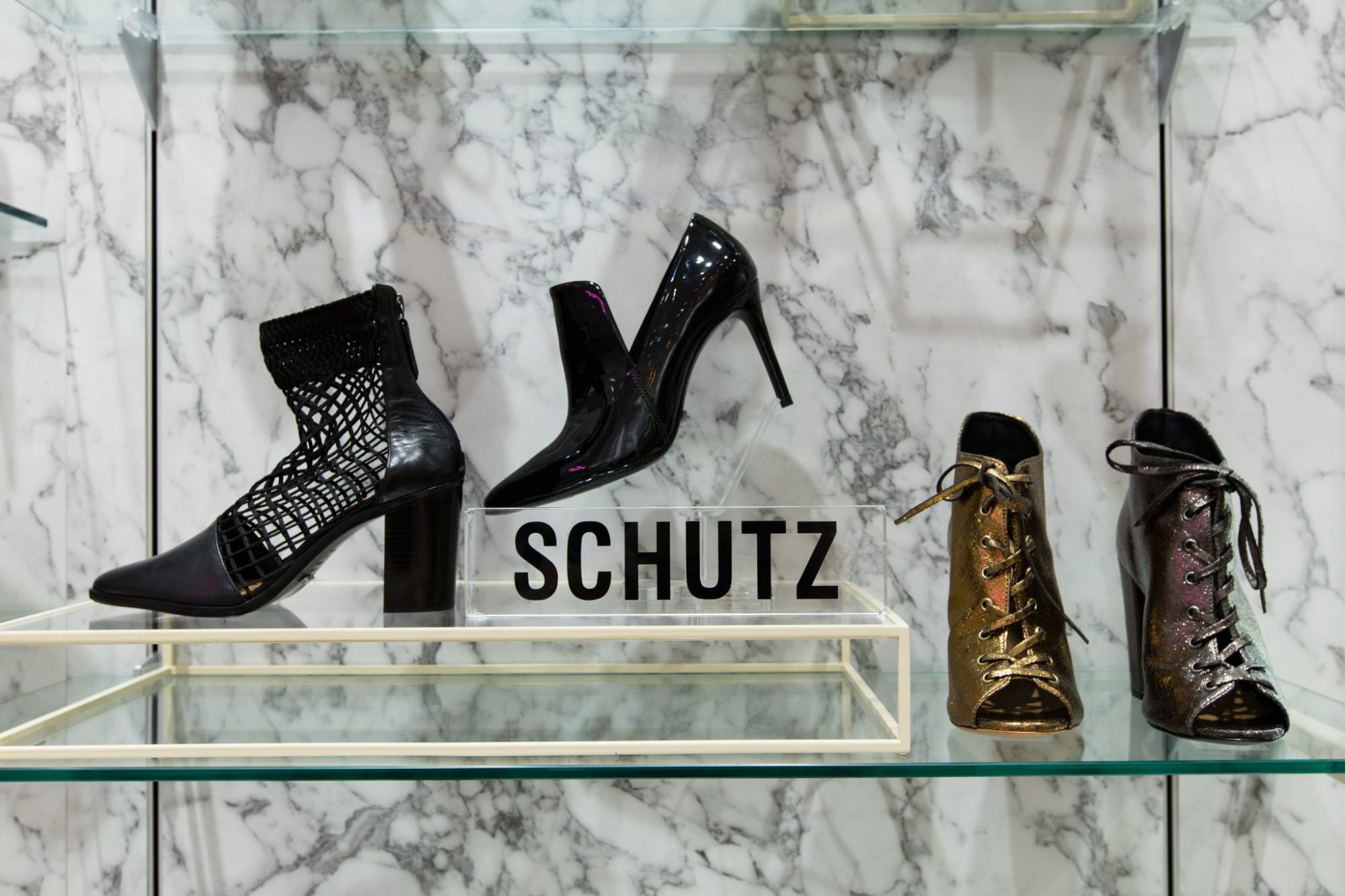 _Insight_
Our concept focused on sleek minimalism, allowing for the premium product range to gleam against the muted white backdrop and marble-backed fixtures. A custom-made dusky pink sofa sits centre stage beneath an unassuming cluster hanging filament lights, both a recognition of hard-hitting fashion trends. A flaunt of femininity adorns the back of the store, with neon pink call-outs and hand-drawn sketches of fashionista's.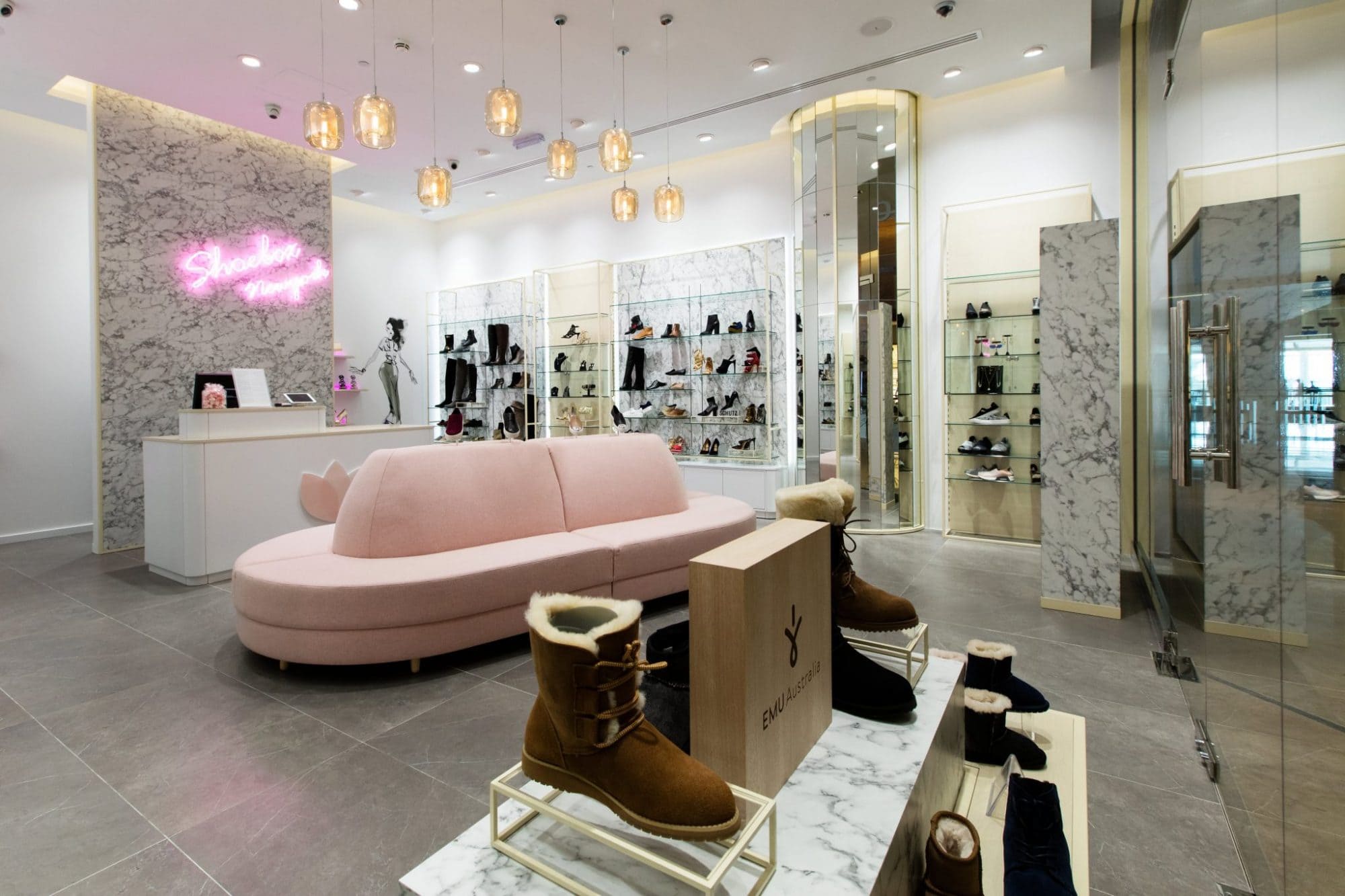 _Realisation_
A radical alteration of the store front introduces Shoebox NY as part of the 360 Mall like never before, delineating the brand as a luxury shopping experience.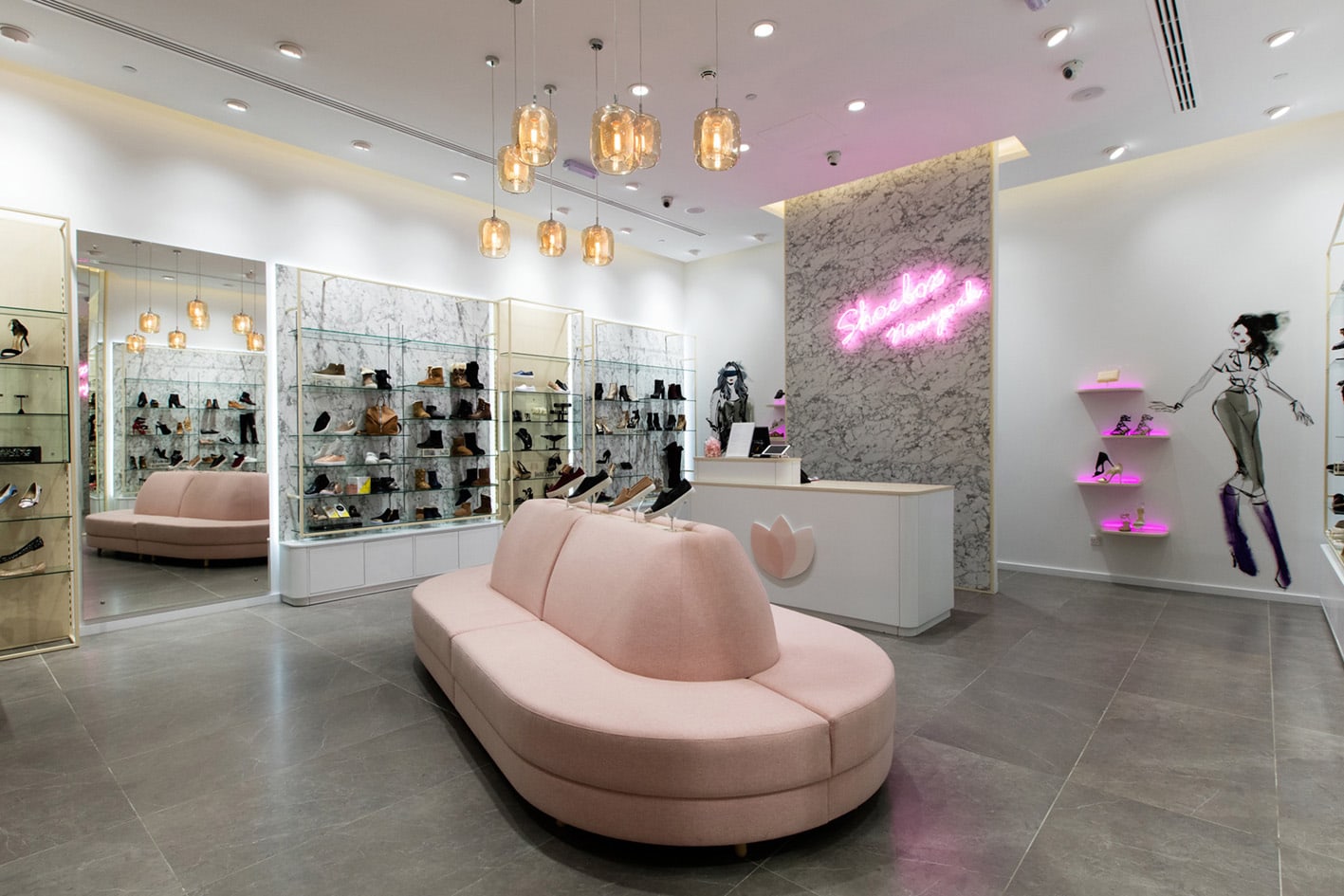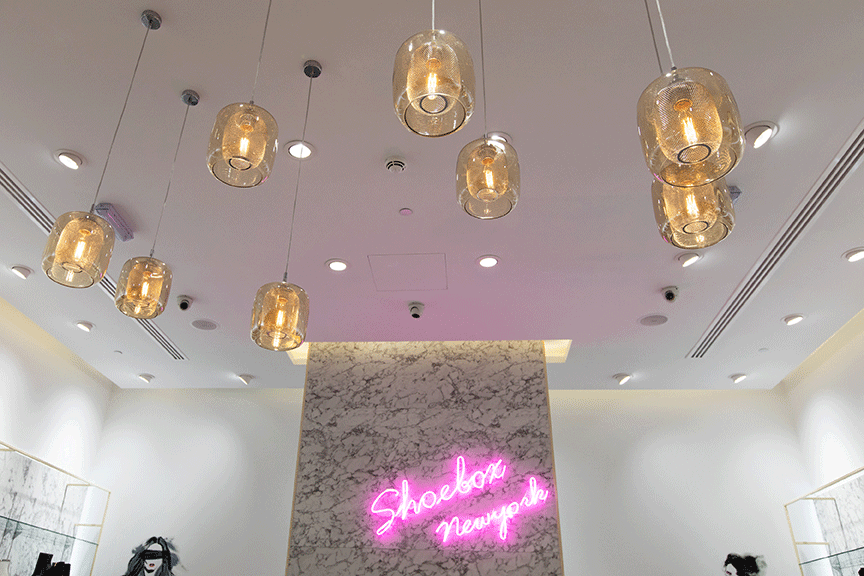 Testimonial
"Working with D4R has been a fantastic experience. They were instrumental in bringing the brand to life with an elevated design concept in Kuwait. We found the team creative and they became an extension of our internal team and the distance was no barrier. We feel this has been a great partnership and we look forward to working with them on other projects."